8 Common Reasons for Product Returns and Ways to Minimize them
A constant cause of anxiety for retailers has been the increased amount of return cases in e-Commerce. It forces them to determine the causes and to settle the reimbursement as far as possible.
In all kinds of businesses, particularly in online stores, refunds and exchanges are essential. According to Statista, the product returns of US ventures and retails will be $550 billion by 2020. And while figures of total returns differ, B-Stock Solutions data reveal that up to 13% of in-shop shopping takes place. Concerning online sales, the figure is nearer than 30%. The worst thing about returning a product is that there is more to be lost than the product cost itself.
Among all, the reasons for returning from customers at an individual level may be different, but we have chosen the eight most common reasons for returns.
Understanding your product returns and return policy
The problem is that if a consumer returns a product, the cost of the product itself will be much higher. An NRF survey found that, while the purchase amount is less than $50, 75% of customers expect free delivery on online orders. Establishing an efficient return and exchange policy for your online store is crucial to ultimate consumer loyalty, and without it, you end up with lots of frustrated customers, low traffic, and low commitment.
Retailers have to carry out their returns with care and provide the best online shopping experience to their faithful and genuine customers, while those who make mistakes are unable to carry out their techniques.
The first move in improving your return and exchange strategy is to consider the refund and exchange reasons for the claim. Understanding the root cause of the claim will lead you to better alternatives. You should also be aware that the number of requests for refunds you get is different from the type of goods you sell. For example, clothing sold online is returned at higher rates while entertainment items are returned at lower rates.
8 most common reasons for products return and ways to minimize them
1. Wrong product description information
Online purchase depends more on the product description and product page images, illustrations, or videos. Although high-quality images, zooms and a clear overview is a good idea for shoppers, it isn't always so convincing in a fitness store.
Color, pattern, material, fragrance, taste, and durability are just some of the examples of how a product could be kept away from a photo or online description. The more misleading your product details, the less trust your customers have. Any differences of opinion with the product itself may be the reason for a return later after it is handed to the customers. Buyers in these situations are innocent and their appeal for return or exchange is fully justified. Such cases can harm the brand image. Several of these cases root for the total trust of the brand's customers.
Solution: Be precise with descriptions
Remember to write descriptions that give your products the spotlight, but do not exaggerate the capabilities of your products. Shoppers would be deceived if the product does not match the description.
In the road to purchase for most current shoppers, visual content is playing an increasingly important part. Offer your items lots of photographs and videos to allow shoppers to understand what to expect when they come in the mail. This gives the shopper a small number of surprises and fewer product returns. Start by reviewing your product pictures. Make sure you have several different photos of every product.
2. Unfit size
The size of the product is a crucial factor and a big reason for apparel, shoes, and clothing returns and refunds. The incorrect size of a boot pair and the unsuitable clothing are useless and are therefore prioritized. Size inaccuracies are a problem for shoppers because they must fill out their paperwork, find a drop-off and wait even longer to reach the item they want.
Often the incorrect product is packaged and sent to the customers, which may be the error of the merchants or the packaging staff. For these two reasons, it is important to return, refund, and exchange to prevent churn and maintain trust within buyers and sellers.
Solution: Have a precise size chart
You must have as much detail as possible on your product pages to make sure your customers get the right size match. Consider extending a size chart to your online store to get the most precise measures. You would not miss out on sales and can also gain opportunities to sell by easing the online exchange or by providing the option of returning unwanted products to the physical store.
Another way to alleviate the pain of wrong-sizing returns is to introduce an online return page where consumers need to submit reasons. This will help you detect issues early and then update the product details quickly to avoid more returns.
3. Damaged/defective product
If the item they have paid for is faulty or defective upon delivery, customers are upset and will almost surely return the item. It is out of your control and will cost you significantly until the damaged products, replacement goods, and any loyalty that you have lost on the way are accounted for. Defective products are another matter that should be inspected and attempted to remove any products which match the definition in your inventory. You can also have access to load or batch numbers, based on what you sell, whereby faulty items are identified as all products from a certain lot or shipment.
Solution: Examine the packaging and delivery process
Evaluate the packaging process and make more progress in protecting the products if you get a lot of feedback on broken goods. Give your customers a simple way to report damages online and they can enjoy the comfort of your customer service center. To let customers know that you will work with them to fix all problems, you can encourage a satisfaction guarantee.
If a significant number of your products are returned defectively, examine your warehouse procedures closely, as several types of products can be damaged by temperature, moisture, and other environmental factors.
4. Late arrival
For several factors, a purchase is a "late arrival" in the mind of a buyer. Perhaps it was necessary for an occurrence before the item arrived. Perhaps they were just impatient and bought it somewhere else. Late arrivals sometimes cause items to become unnecessary, but often align with the shifting mind of the consumer.
There are many reasons why a customer may need a delivery in a certain period, and as a retailer, you are responsible for doing what you can to get their products to them in time. If an expected item is not presented on time - and it was required by the customer for a particular purpose or some reason, it does not put you in the best possible light, particularly if you do not communicate to them in advance to inform them that the order is not coming on time.
Solution: Set up shipment tracking
The first thing you should do is make it simple for them to return the goods or replace them with something else, as you are sorry for the inconvenience resulting from late delivery.
In any case, it is important to have specific information about shipments, preferable with tracking numbers, to minimize this type of return, so that consumers can know the correct time frames they will receive their orders, and quickly process your orders to be able to ship on schedule.
5. Wrong items shipped
Consumers have every right to be upset, but the blame cannot be passed to a handler, unlike any defective item. During the order execution process, a mistake was committed in-house. At any point in the picking, packaging, and shipping process, all it takes is a small mistake, and soon a customer will open up their freshly purchased order only to find the mysterious item.
It is a situation that you want to avoid at all costs because it is one of the most flagrant retail mistakes that might result in a chargeback.
Solution: Enhance advance inspection, promote exchange policies
All shipments must be carefully inspected before release for packing slips or invoices. Moreover, implementing the online return policy will help consumers know what to expect. This will reassure frustrated customers that they can seek a return rather than a refund.
The Federal Trade Commission has stated that it is unethical to charge a customer for anything they did not buy and so, even if you issue a refund, your customer is not obliged to return the item to you. Certainly, some will offer to return the product, but you will be obliged to pay for all the extra shipping and handling fees. The easiest way to escape this case is to make an effort in the first place.
6. Holiday paradox
People buy their family and friends a lot of presents. However, not all gifts are adored by the receiver. Some gifts do not match the needs of receivers, and thus, either return, refund, or exchange for other similar items is the most appropriate option.
In November and December 2019, about EUR 41.6 billions of items are returned, making it one of the retailers' most difficult moments. Shop owners cannot easily minimize their return policies or they would be harmed thereby. Many stores actually change their festive returns policy; free return shipment on public sales attracts more shoppers during the holiday season.
Solution: Promote gift cards
There are not many things you can do about it, unfortunately. However, using Gift Cards may be a reasonable alternative to reduce the risk of a return request. Gift cards include gifts as credit and the receivers purchase items of interest, preference, color, and size. It is thus less likely to be inappropriate and hence to prevent the return and refund problem. Gifting items means more for certain people physically. Thus, it can be another smart tactic to provide them with curated gift ideas to avoid a bad choice of presents.
7. "Wardrobing"
Wardrobing is a fraudulent practice in which customers purchase an item they intend to use for a very little while and return thereafter. A businessman who buys a briefcase and then returns after he has impressed his customers also deals in the clothing industry. Many shoppers think that this activity is completely legal, but a fraud. They use the return and refund scheme purely, which degrades the business model.
Clothing, kitchen appliances, or everything you can think of can be subject to this sort of activity if it is possible to use it for a special case. Wardrobing can be hard to prevent since some consumers who participate in this activity are true professionals at it. It is to incorporate techniques around it that we can better defend you from this sort of fraudulent return.
Solution: Examine customers' purchase history and promote chargeback to the in-store wallet
To draw the pattern and conclusions and identify the valid return request from customer cases, the customer's purchasing or returning history, his conduct, the reasons listed in the refund form, etc., must be thoroughly examined. In addition, cover acceptable return policy items, aim to refund them in-store wallets instead of the consumer credit or debit card, and leverage exchange instead of a return.
8. Changes in customers' opinion
And at the final moment, the buyer's opinions and choices vary. If the buyers change their mind or the conditions of any product no longer apply, they decide to return the recently obtained product to save money. For this, there may be many reasons.
For example, if a person ordered a book and found out that his friend has it already and is ready for a loan, the person would return in such cases. You may not be in a position to avoid this, but you should take precautions to ensure that you or your customer do not experience any trouble.
Solution: Ask for reasons, keep convincing, avoid cashback
Execute an initiation mechanism for online returns to collect feedback on why a client found a product unwanted. This also allows you to detect returns for retail products before they are shipped back to a distribution center and refine their routes. And most importantly, you will gain trust from the customer to buy from you again.
Try to highlight the distinctive features of the item In the product description as it can persuade buyers to keep the product. Try to provide swap discounts to customers; for example, give an additional 10% discount if the consumer trades the item for something else rather than return it in cash.
Final Words
The reasons for return and exchange could provide us with some clues to address or to a certain degree reduce the issue of unnecessary return and reimbursement requests. Requests for returns are not necessarily dependent on errors made by consumers. It is always a flaw in the retailer although it is just an unusual occurrence that cannot be ignored on other occasions.
If well considered and strategically controlled, the above-mentioned explanations for return and trade will minimize excessive cost loss when the resale burden for goods and products is reimbursed. Every explanation is different and thus their solution line is also different.
New Posts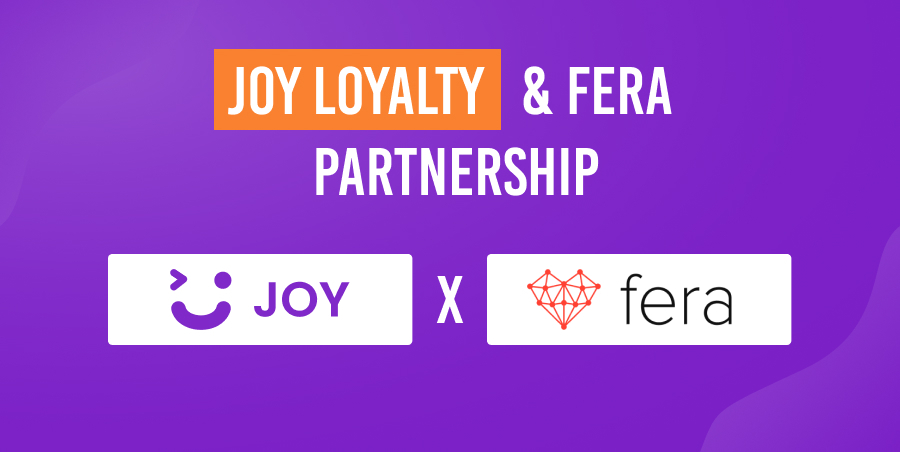 Subscribe
Stay in the know
Get special offers on the latest news from AVADA.
40k
subscribers has been joined!
Earn $10 in reward now!