One Product Shopify Store: Simple eCommerce Success Formula
Sometimes, it only takes one good idea to hit the jackpot. The same with the eCommerce world, though it may sound ridiculous, but one product Shopify store can be extremely profitable if you know how to do it right.
Without the distraction of managing multiple products, you can focus your resources on branding, marketing, innovating you one product better than any other competitors. But that is easier said than done, so today we will go through a detailed guide about online stores with just one product and the path to success with it.
Exclusive Offer: Get Shopify 93 days for just $3 + The Online Store Starter Kit
Start a 3-day free trial, then get Shopify 3 months for $1/month plus the premium package designed especially for new Shopify merchants!
Start Free Trial
Even more, you will get to see the themes, examples, and more tips for inspiration to get started. So kickstart your single-minded determination and let's get started!
What is a one-product Shopify store?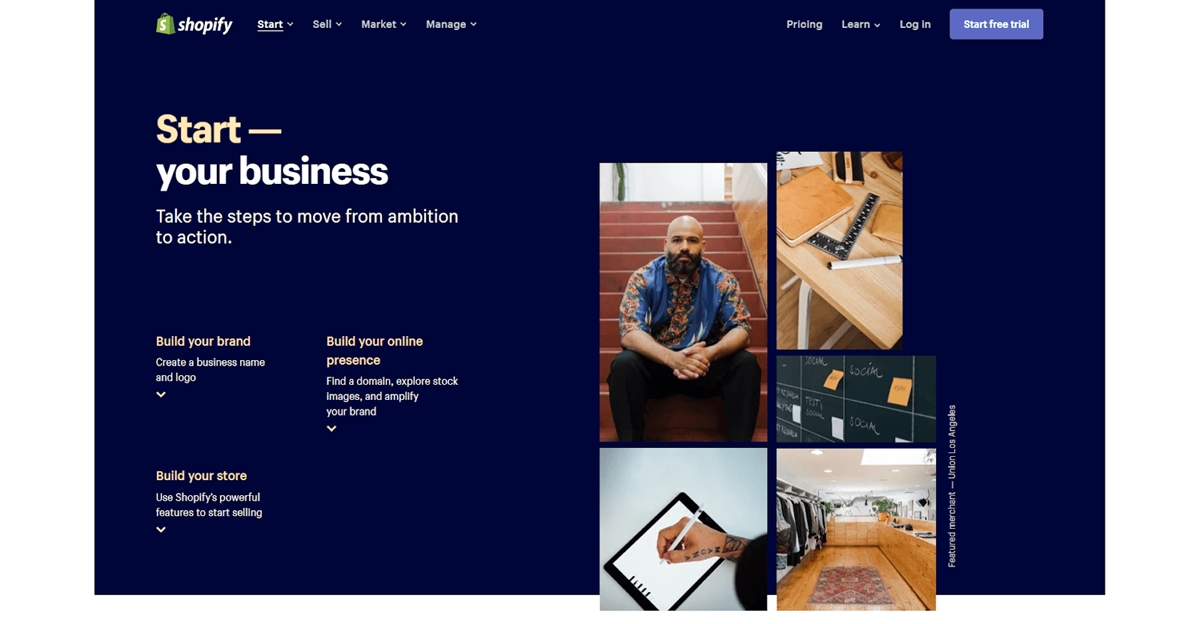 There is not much to explain here, one-product Shopify store is simply an online store that offers literally just one product. You can have variations like colours, material, but basically, it is still that one and only product.
For example, if you decide to sell smartwatches, then that will be what your site is all about. You can have colour variations, different brands, but smartwatches are the first and last thing one visitor can see on your site.
While most retail sell more than just one kind of product, many stores have found their success doing a one-product store. Like Casper making a trillion-dollar empire of selling mattress, or Crocs gain world popularity with their signature clog.
Of course, these businesses now all sell more than one product, but you can be sure there is a particularly special item that comes to mind when anyone thinks of the brands. If you need to be convinced more, let's go to the next section!
Why one product store is worth trying?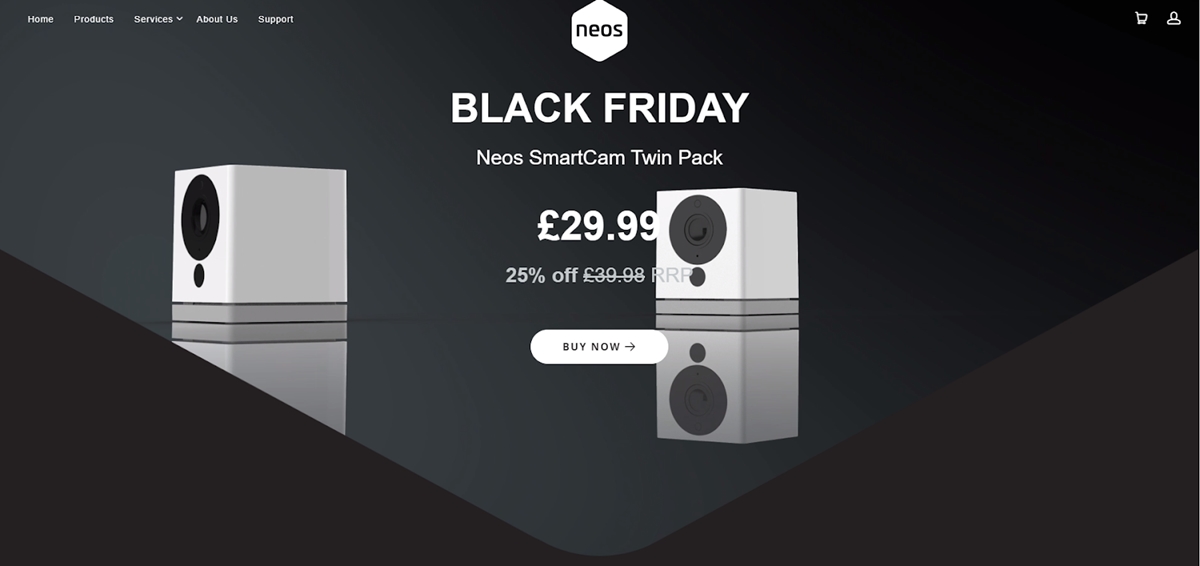 The traditional way of an online store is selling multiple products and see which will be lucky enough to capture visitors' attention and make them purchase. With one product store, you are very straight forward with what you have to offer.
You may have noticed; this straightforwardness automatically has a massive brand value. People immediately remember what your store is about and what is so good about it. This feels so fresh compared to browsing a bunch of products and get bored on multiple products site.
Another benefit is that people would look at you as an expert in the field; otherwise, how can you take a risk like this and confidently sell only one product? So you already get more trust than other competitors, and you can focus your resources on your signature product.
However, it is not that simple to do one product Shopify business. The challenges are how you can find the right product, how you can improve your business and the effort required to promote your golden egg. Don't worry; we will go through all these in the next section.
How to start your one product Shopify store?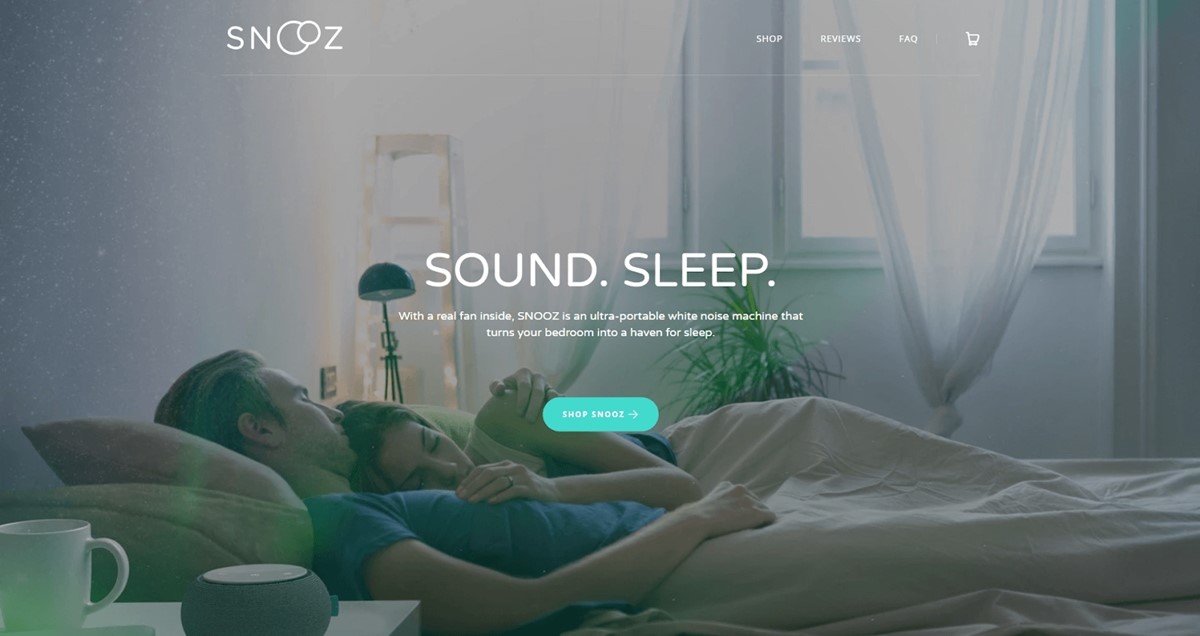 So now you are convinced that starting a store with one product is worth trying, where to start? First of all, get yourself a Shopify membership plan, which comes with 14 days of free trial to start.
From there, we will go steps-by-steps to build your one product store.
Choose your product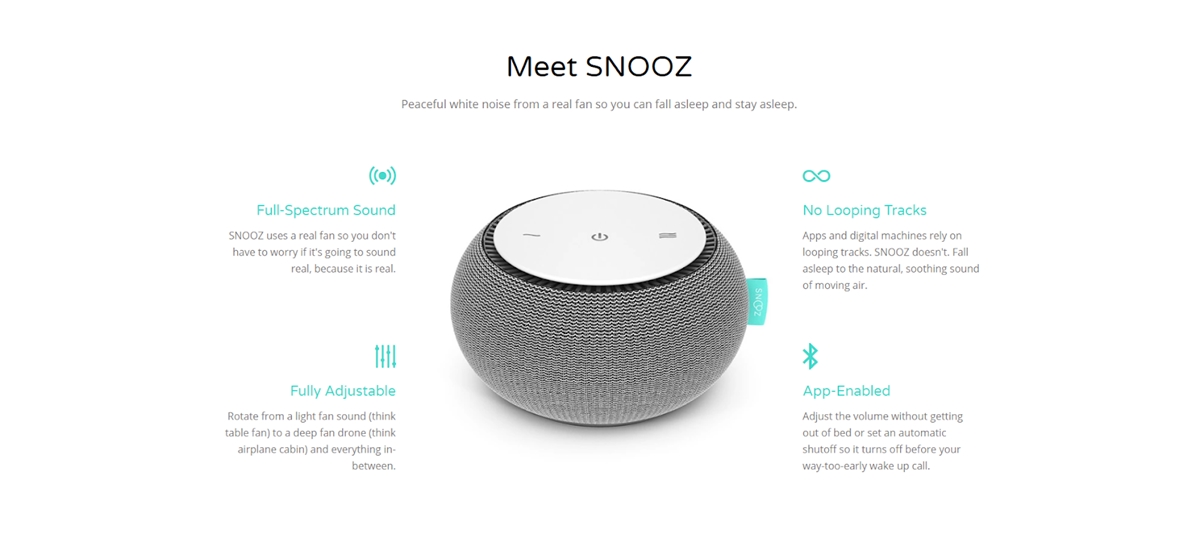 In order to sell your single product, you need to know your audience. To make your store successful, you need your product to be unique or targeted at the right niche.
To do that, build a customer persona that describes your typical customer. This will be really helpful when creating marketing material as you can base on the person's lifestyle, education, hobbies, incomes, etc.
Knowing this information makes your product's marketing process much easier, and you can make a quicker decision on which product to go for since you understand your customer's pain.
For example, if you think you understand 40-year-old people in the middle class, who is probably a mother with a bachelor and does Yoga, eat organic food, read books a lot. Then herbal tea can be a unique choice to build your brand.
So remember, understand your audience and play around their needs to find the right product's idea.
Related Posts:
Build your brand
By selling just one product, you already have an advantageous branding edge since your page can get immediate attention. You can have all of the information right on the homepage, using good design to make your product stand out with a story.
We will get to which design you should use in the theme section, but basically, you should go for a "hero image" strategy. This means large photos are used to demonstrate your product clearly.
These images will go well with other information, like how you started, why you think the product is the best idea or a little bit more about yourself - the founder. You can even show the process of making your product.
So, make your site a storytelling machine that can hook someone right the way and make visitors consider buying just through a few scrolls.
Content for one product store
This is one of the most important parts of one product store since it is how your visitors will see your product and are convinced to buy it. Storytelling is your ultimate goal here.
No matter which angle of marketing you choose, stories engage the audience and paint a picture in mind. This makes your company more relatable, and people can get an idea of what they are purchasing.
Keep that in mind when you choose your photos, videos, and writing on your site. Tell how your product came to life and what inspired it. A video can explain how to use it and the science behind it. Have fun and think about how your audiences would be entertained by it.
Content for ads is really important too, with Google ads helps your customers find you and Facebook ads help you find customers. Try to make some amazing concepts and A/B test your ads to see, which attracts the audience better.
Interaction is the goal here, so let the numbers guide you with ads. Test with your tagline, image, and also targeting options, this can bring some fascinating insights about your targeted customers.
Besides that, it is important to look for new channels and produce the right kind of content. Since you are likely to have a niche, learn how they would behave and interact in their own community. Your product may sell well through Facebook groups, Instagram, or even Twitter; it is for your content to find out.
Pricing
You will have to consider the pricing carefully since you are new to the market. A bit cheaper price can lure more people to your site at this stage, while you can have a higher price in the marketplace, so you still have profit.
Google Shopping is a good channel to list your product as well since it can take customers straight to your site.
Build trust
As a one-product store, trust is essential to keep people buying from you. And the trust is earned through your own customers' reviews and the number of them.
Try to get both shop reviews and product reviews visible on your homepage so shoppers can see right on your site. And a constant flow of review is good for both visitor's impression and search engine's rank. After that, you can display a star-ratings in Google's search results.
Another way to build trust is to offer online certifications. This can be a trustmark that promises something to the customer like a 30-day money-back guarantee, which can be provided by a third-party company. If you are trying to sell globally, certifications can really back you up.
Think of crowdfunding
Many great companies started as a crowdfunding project, like Oculus rift, or Exploding Kittens. Basically, you ask strangers on the internet to give you money for your awesome idea, and there are many sites to ask!
If your single product appeals to a specific group of passionate audiences and it is really unique, this can work. Dedicated platforms like Indiegogo, Kickstarter, RockerHub are all very supportive. Build a store with Shopify to describe your product even better and showcase your idea.
Start with the right theme
When you are looking for a perfect Shopify theme for your one-product store, think of what you are going to communicate with your customers. You will need to explain how your product can solve their problem, show all of its features, and drive customers to the purchase step.
What you need is simple navigation, clear call-to-action buttons, and great product pictures & videos. All of these can be achieved with the right theme, which we will take a look at in the next section.
Top 7 themes for one product store (Free and Paid)
Tip To know which shopify theme a website is using: Try Shopify Theme Detector tool
Read more: 18+ Best Single Product Shopify themes
1. Narrative (free)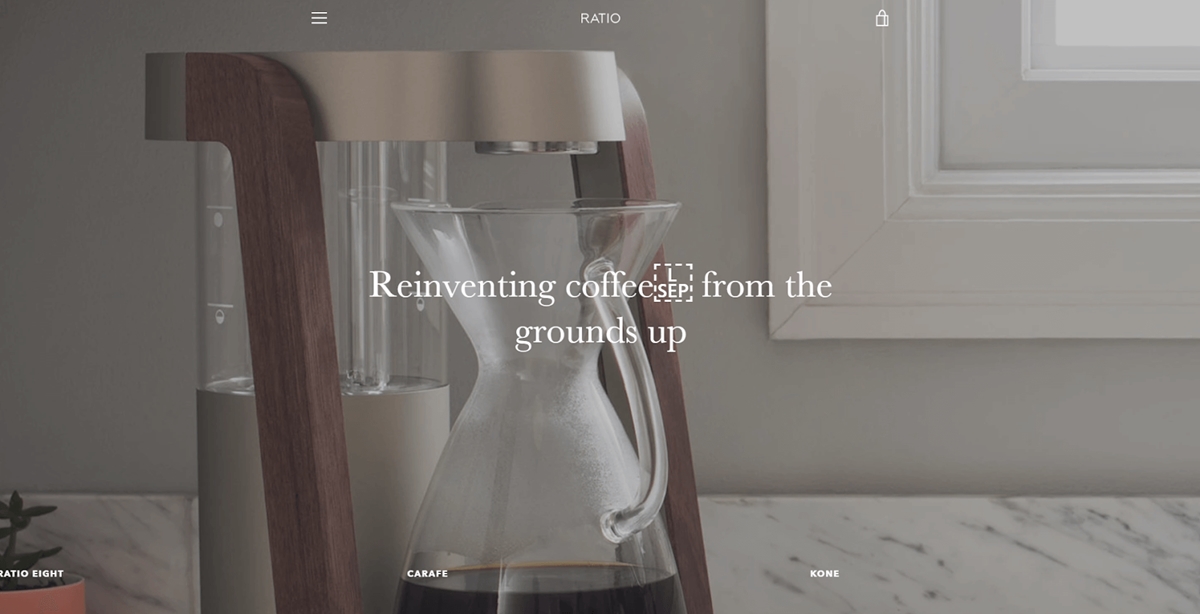 As a FREE Shopify theme, Narrative is officially supported by Shopify to provide a high focus on storytelling theme that suits really well with stores that sell a few products, or in your case, just one product.
The visitor can quickly feel the brand right at first sight since the theme provides a full-screen placeholder for videos that can make autoplay, vertical slideshow for product images, blog articles, promotion, quotes, reviews, customizable image blocks, and more.
All Shopify's official themes are mobile-friendly and search engine optimized, so that is a better start for your store already.
2. Debut (free)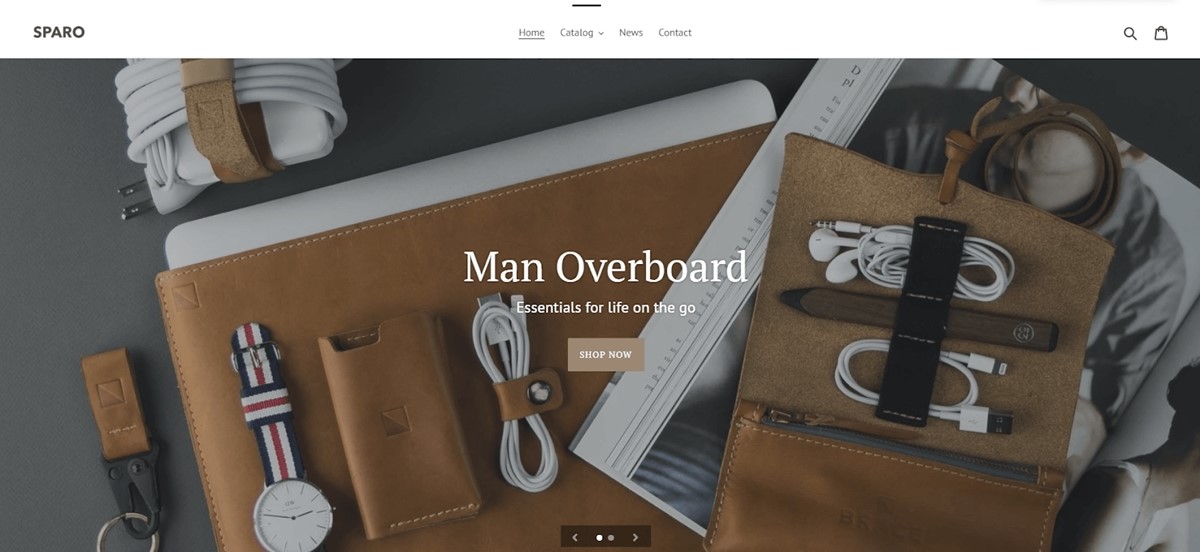 Debut is another free theme officially supported by Shopify. This theme is the best theme for those looking for a site that can showcase the product with a wide range of showcasing features. These features included a multilevel menu, product recommendation sections, single product feature section, and easy filtering.
With the single featured product, you will be able to showcase your product at the front and centre of your homepage, which makes a perfect impression on your brand.
3. Boundless (free)
This is a minimalistic Shopify theme and is officially supported by Shopify. Boundless brings a best-suited look for a single product catalogue with a picture-focused approach.
With the theme, you get two styles, SEO friendliness, large images optimized, sticky navigation with home page video and image slideshow, mobile-readiness, built-in colour pallets.
4. Basel (paid)

The Basel theme is perfect for many kinds of shops, and also Shopify one product store. This is a professional theme for a powerful eCommerce website, with fully built AJAX responsiveness.
You can easily use the theme with Drag & Drop page builder, and also have a premium slider, notifications feature for promotion, and beautiful resolution for any size of screens.
5. Uma (paid)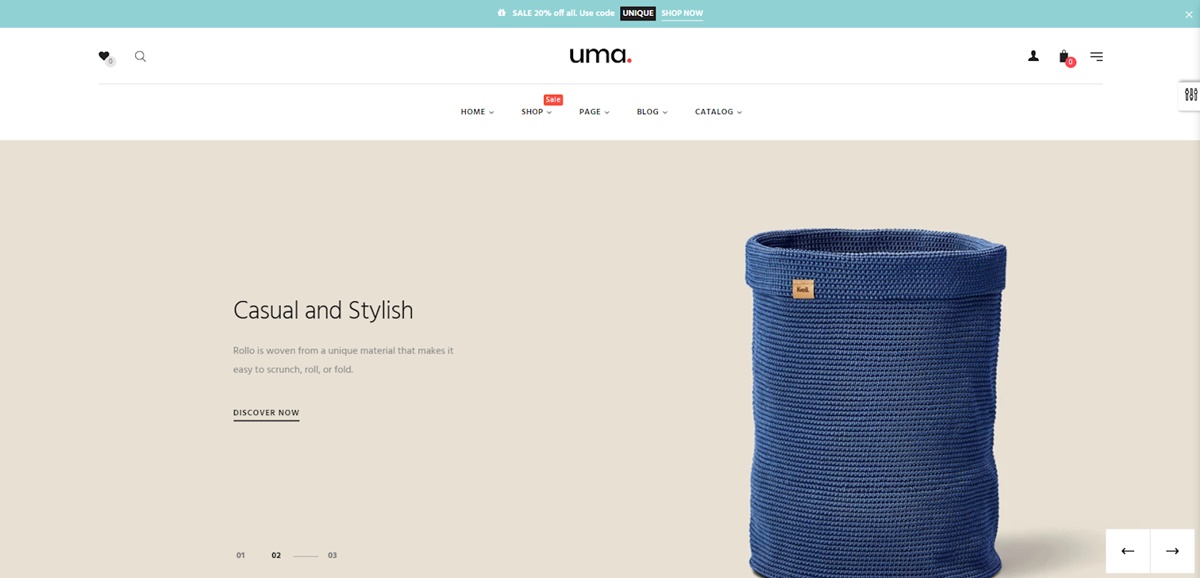 Uma is a clean and minimal theme that is designed for a great one product Shopify store that is creative and colourful. You will see a trending design that showcases bright and attractive photos that can highlight all of your product's features.
The theme is easy to configure with SEO optimization, rich snippets, top-of-mind marketing promotion widgets, a well-structured code base, and many more benefits for a functional one product store.
6. Aero (paid)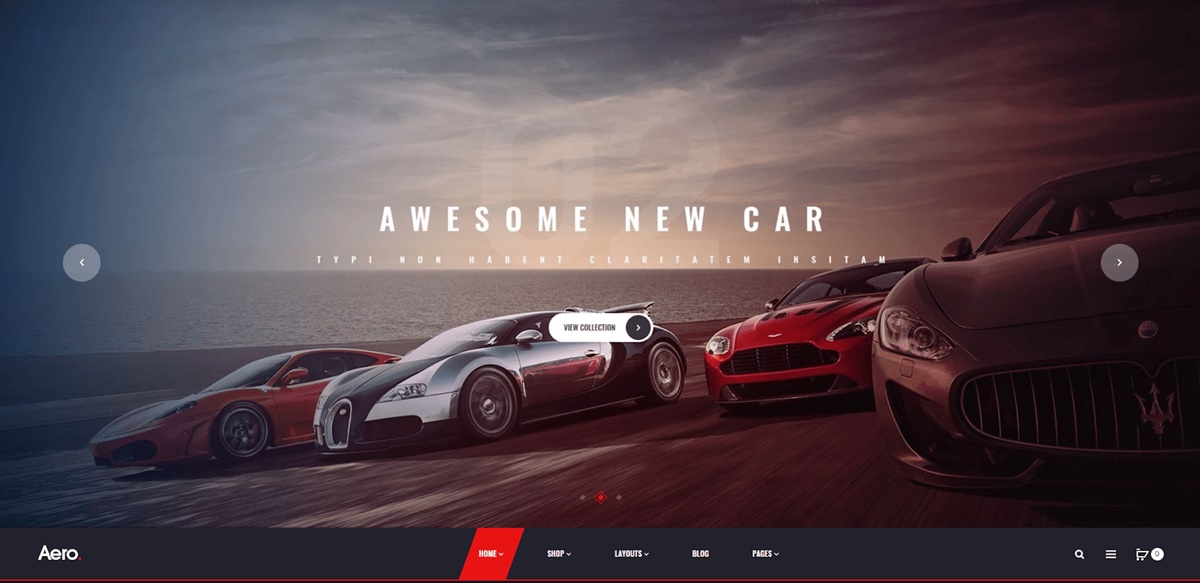 For a strong and sporty look, Aero will be a perfect choice, especially if you are thinking of selling a high tech product. In detail, the theme provides beautiful templates, large slideshows, eye-catching image holders, and clear headers, footers.
You can easily customize settings, adjust the sidebars, and so many more options. Your content will be presented on high-resolution that is adjusted to every size of browsers like laptops, mobiles, tablets.
7. Chrono Dial (paid)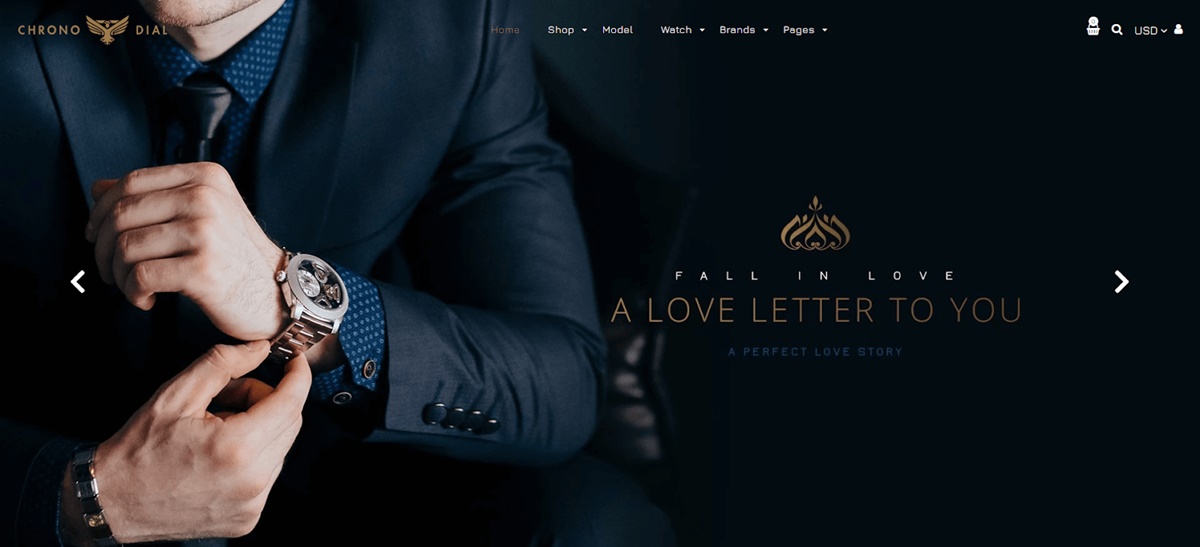 Designed by BuddhaThemes, Chrono Dial is a well-fitted theme for luxury accessories. With a responsive design, your site can be browsed on all modern devices without ease.
The theme provides a stunning, elegant and luxury surrounding that will fit well if you want to sell one high-class product. Packed with the best features, including Ajax add to cart, Ajax sidebar filters, multi-currency supported, Chrono Dial ensures that your visitors will have the best experience in browsing your site.
Examples of One-product Shopify store success
Truff Hot Sauce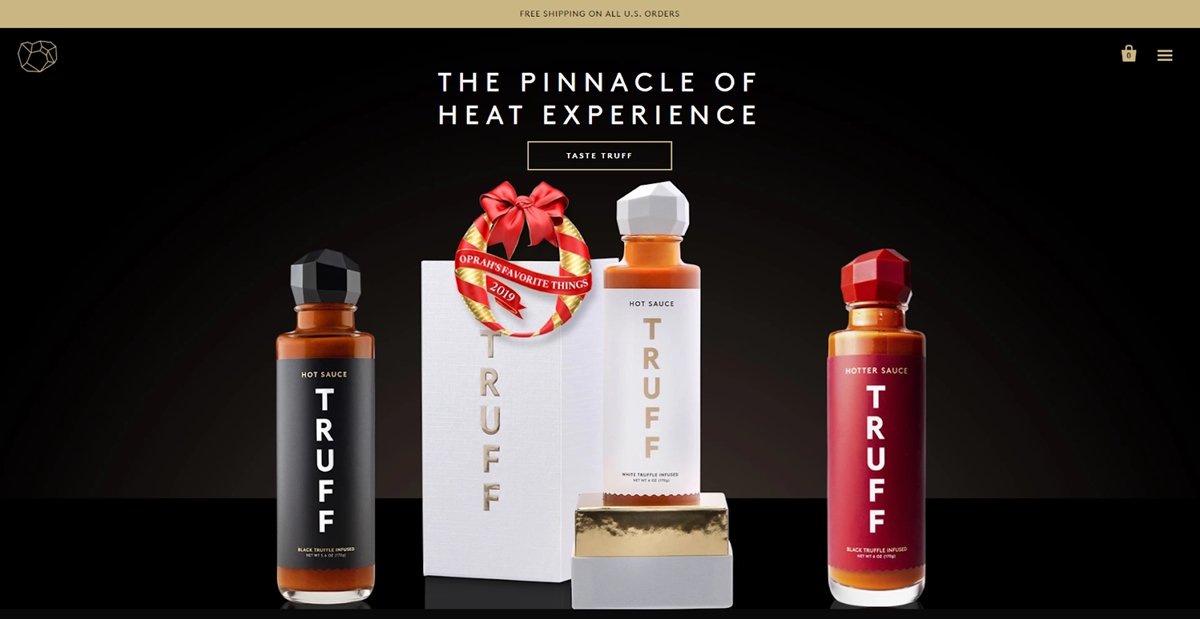 Communicating your brand's story can take just a single image, and that is exactly what Truff Hot Sauce did. They sell a line of truffle oil-infused hot sauce that can be seen right on the homepage. The copywriting is simple yet effective: "The pinnacle of heat experience".
From there, you will see their story video, all the products, and perfectly placed call to action "Taste Truff". The site used the Startup theme, which is a premium official Shopify theme.
Seattle Cider Co.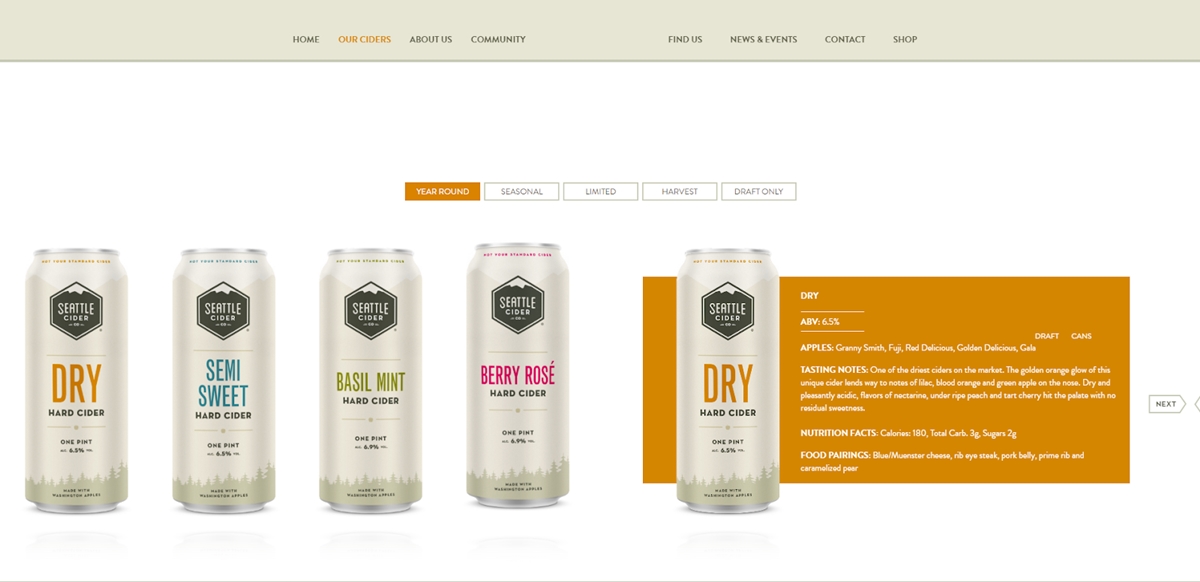 People at Seattle Cider Co. did an awesome job of creating a dynamic and eye-catching homepage that tells a story of how their cider is made, and an invitation to their tasting room at the end.
This is an unexpected and enjoyable experience that explains where the ingredients come from and how they made a unique product.
Palmpress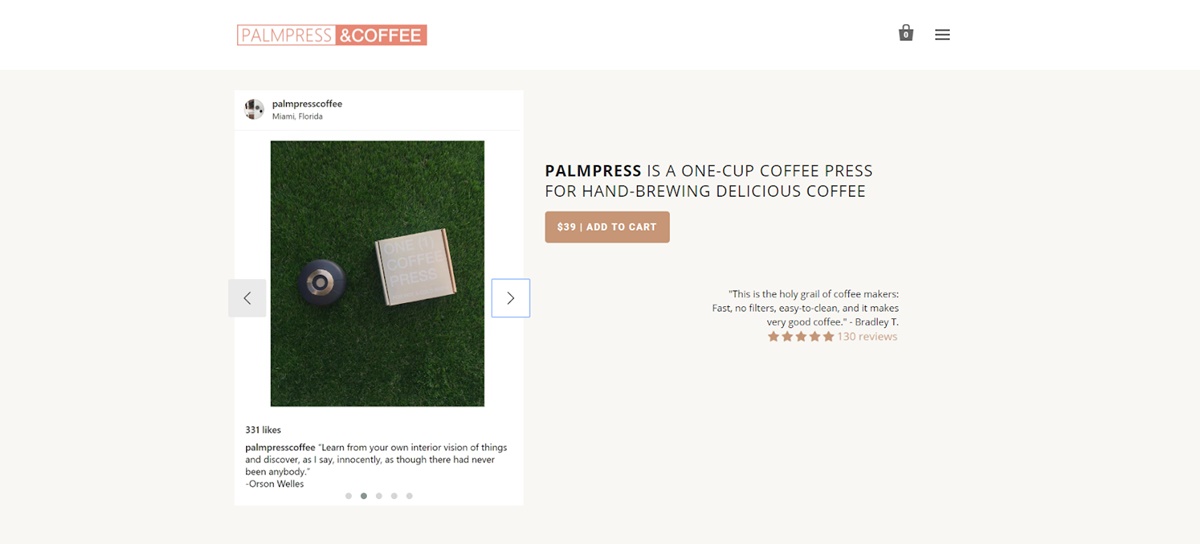 Palmpress is a one-cup coffee press that brings a unique experience of self-made coffee. At the top of the homepage, you will find customers' reviews with their own images, which boosts more trust in the brand.
Below, you will find a combination of videos that showcase their one-of-a-kind product. A short autoplay video is just below as customers scroll down, and even more videos below! The site also used Startup theme from Shopify.
Keep doing one thing well!
That's all you need: one thing. Nothing more. By focusing on just one product, you'll be able to bring in all the details that made your product special, without the distraction of any other product.
From there, enhance your creativity, customer service, marketing content, and you can do one thing better than anyone else on the market!
Hope my guide could help you decide whether to start a one product Shopify store or not. Just leave comments below if you have any questions, and as always, best of luck on your eCommerce journey!
---
CEO and Founder of Avada. Pursueing a simple and healthy lifestyle. A friend, a husband and a dad of four children, a trainer and an influencer wannabe. He is a big fan of sports and travel, also.
New Posts
Stay in the know
Get special offers on the latest news from AVADA.