What is native advertising? 12 Amazing Native Advertising Examples in 2023
In industry 4.0, businesses are required to come up with new marketing strategies since technology has involved a lot in the way customers make their choice. As a result, there is a big movement of business from conventional to digital forms. In this case, digital advertising seems to be a major marketing tool that helps entrepreneurs reach more and more audiences. However, since the market becomes more sophisticated in the content they consuming, native advertising examples might be the new method of delivering the brand's message.
Bellow, this article will bring you through the definition and also give you 10+ mind-blowing examples of native advertising to take inspiration. In the end, we hope that you will fully understand this marketing tool and make a good choice to build a sustainable promoting plan.
What is native advertising?
Native advertising is a form of paid and recommended content, which can show up and generate the same feeling as normal content on a platform, publication, or media. As there are more and more businesses focusing on advertising online, the native advertising examples might show its significant advantages since the audiences' experiences are almost equivalent to organic content.
Here's an example of native ads, and it appears randomly and blends with the flow when you are browsing.
The readers barely feel distracted or annoyed; even the ad is labeled as sponsored because it does not interrupt their experiences.
There is a huge container of information that native inventory can access programmatically. By means, customers can reach this information, and you may think that it has no purpose for doing so. However, it is just a way of how native advertising runs.
Using the algorithm, you can locate the ad on the site or place with significant traffic daily. On the other hand, there is an advanced application of native advertising, allowing you to take one step further to promote your product on niche sites. Regardless of your ad's size or goal, it will help you deliver the information to the right audiences who are more likely to keen on and engage with your product; or it is known as content recommendations. For example, it will be much better to have more orders when you put an ad about a technology product on a blog that mainly discusses this topic; or show an ad with people who have a lot of online activities that relate to it, such as searching.
To maintain marketing and advertising transparency, the authorities and organizations require businesses to make clear when content is sponsored. Therefore, buyers will know when they are consuming an ad. Some regulations, such as the FTC (Federal Trade Commission) and the IAB (Interactive Advertising Bureau), will protect everyone from being misled.
Read more:
Some statistics about native advertising
18% more likely to purchase customers with native advertising
According to a report recorded by Sharethrough-a supplier of native ads founded in 2008, native ads trigger 18% more customers who intend to buy your products than banner ads. In this case, the main reason might be that the ads are informative and noninvasive.
74% ads commission from native advertising
The outbreak of social apps on mobile devices leads to the development of e-commerce, turning the Internet into the most potential marketplace. To have attention from this huge group of customers, it is worth investing in native ads. Business Insider estimates that native ads will be responsible for a massive proportion of total America display advertising revenue, which is predicted to reach 74% in 2021. This mind-blowing number illustrates the call-to-action power of digital ads. Furthermore, Tiktok, the new trendy social media platform ,will be a strong driver to develop video native advertising.
90% younger citizens from Gen X and Z are keen on native advertising
The young generation probably is the biggest force consuming online content, and they tend to pay more attention to valuable information. The survey by Time Inc conducted from approximately 17.000 young individuals shows that 90% of younger Internet users from gen X and Z show their preference to native ads instead of traditional ads.
One thing that can be implied from the survey result is that the effort to make unique content will attract more people. The audiences express their keen interest in valuable content more than the content that is just trying to sell something. Native ads can be the optimum solution to adequately provide the hunger for this type of content and help you draw buyers' attention to your brand.
32% people said they will share native advertising to their friends
In a survey by Sharethrough, 32% of people said they would introduce the content of native ads to their family or friends compared to 19% from display ads. Since the native ads are valuable, readers tend to have the desire to share. Native advertising shows more advance in this case because of the chance to sell products and add some informative details.
However, you need to be careful with the native ad, this is not a game. Without a smart marketing strategy, the ad will be counterproductive. Once your business has bad word of mouth it will ruin your reputation.
How native advertising works
It is important to understand the fundamental problem like how it works from technical perspective. Because you need to make the right decision before investing money and time. You should focus on three key components: ad placements, technology, and advertisers.
Ad placements
The publishers can decide the locations of the ads, they can place native ads within the newsfeed, homepage, or relevant categories. Social media like Facebook or Instagram even allow you to choose the format and placement such as newsfeed, video, and stories.
One more thing you should pay attention to is the design of native ads. The beauty of this promoting method is how it blends to the flow of the content. You'd better work with your design team to come up with the content that matches the platform.
Technology
Even social media can run with their own advertising technology; publishers can use middleman technologies to offer native advertising service. There are two forms of technologies often used:
Ad servers
This technology lets advertisers (brands or agencies) work directly with publishers to put ads on their platform. Moreover, advertisers and publishers can manage their ads by themselves, such as setting up the ad or tracking the traffic.
Ad networks
This technology comes from the third-party who works between the publishers and advertisers. The service providers will help advertisers find the publishers that match with their ads. Unlike ad servers, ad networks have a system to manage ads from tracking, publishing, and reporting. Buyers and sellers will no longer worry about the struggle with managing the ads.
Advertisers
Advertisers can be the brand or on behalf of the representatives of the brand. As an advertiser, you play the role of creating and organizing content like articles, images, videos, and other forms of advertisements.
It is next to impossible if native ads can reach premium publishers and have targeting capabilities without a full-time expert on your team who is charged with these technologies.
Learn more:
12 Amazing native advertising examples to learn
1. Oreo, Game Of Cookies
When the series Game of Thrones is going wild worldwide, among many Internet platforms or physical places, brands like Oreo must have a good strategy to leverage the reputation of this worldwide buzz. This US brand comes up with the creation of a video using 2,750 cookies to duplicate the opening credit of Game of Thrones. This is an outstanding example of native advertising, and it truly has the essence of this advertisement. More than an ad talking about the product and convince people to buy it, this video on the Youtube platform achieves more than 1 million views since it is all about bringing entertainment to the audiences. And the target of the campaign is aiming at the right people, Oreo increased their targeting 20% towards males based on data from Brandtotal.
2. Land Rover, Dragon Challenge
People love Dragon Challenge native advertising from Land Rover, for the reason that it is the sum of the marvelous elements in designing advertising content - a great script, fancy cinematography, and a lot of open-mouthed scenes.
The mini-movie is about an adventure of a professional Formula One driver who attempts to climb 999 stairs to Heaven's Gate in China in a specially fitted Range Rover SUV. This nail-biting video tells the story of the values that the Land Rover brand brings to people.
3. Netflix, Cocainenomics by the Wall Street Journal
Netflix and the Wall Street Journal had a remarkable collaboration in promoting Narcos shows by the most famous online movie service. They create an interactive portal exploring the history of the international drug trade, and its nexus in Medellín, Colombia.
The knowledge and information provided make good native advertising since it shows its values and attracts people with well-design interface.
4. Ikea, The Telegraph
The Telegraph records the result of a quirky A-Z puzzle from Ikea with the purpose of giving visitors tips to have a good sleep. Like other native advertising, this campaign avoids convincing readers to buy their specific product but use the knowledge and expertise that the company has to help people out with daily issues about their life, business, sleep (above), or other facets of life.
5. Business Insider, Colored Corn
The visual aid might be a huge help contributing to the best native tactics. Take the ads by Bussiness Insider as an outstanding example.
The native ad above looks just like a normal article written by Business Insider. The story of the rainbow corn is retold in amazing and eye-catching visuals. Actually, many links to buy seed online from Native/SEARCH, a non-profit company is owning the product, are added. Therefore, the effort to sell a product turned into a remarkable, colorful news story. It also demonstrates that content promoted natively can truly be a long-term success story.
6. Adobe, New York Times T Brand Studio
The New York Times' "T Brand Studio" is definitely the subtle results from the native advertising and the premium internal content marketing befitting of the Gray Lady. Adobe created an excellent marketing strategy providing valuable insights and statistics regarding shopping trends in a VR-centric future, but it does not sound too salesy
7. Adidas, Goodbye Gravity
Creating great content keeps a brand relevant and interesting to its customers. Well, to make something really impressive, Adidas partners with the ISS (International Space Station) US National Lab to do research and develop their products microgravity condition. By sending their soccer balls outer space and testing the improvements in footwear materials and design in such a special environment, this partnership drives incredible never-before-uncovered knowledge. And it is the core characteristic of native advertising that Adidas is doing very well.
8. Spotify, Match Your Music to Stranger Things Characters
Spotify responded quickly and introduced their campaign to capitalize on the rising reputation of Stranger Things series. They released the new feature matching users to characters on the show just based on their listening habits. It is a good chance to attract people and sell the product, isn't it?
9. Taco Bell, Snapchat Lens
Perhaps, people will say that it is not feasible to invest in custom lenses that can cost $750,000 for a primetime spot. Taco Bell, however, breaks the doubt and gains over 24 million views on a single day. And this brand becomes the very first marketers to buy into Snapchat's on-demand geo-filter program.
10. Airbnb, Remembering Ellis Island
Airbnb and The New York Times also worked together on native advertising. A navigating story with sound effects and an interesting plot was created to bring to the readers an interactive experience, guide them to go back in time to reference New York's own Ellis Island. Interface and content investments help Airbnb succeed in making such warm-hearted and educational content. In the end, the message is delivered with a genius mind, extremely smooth and call-to-action which is "Then, book your next great adventure."
11. Denny's, Twitter
One of targeting audience group of native advertising is the young generation that advertisers aim at. Denny builds brand awareness and street cred in a demographic not typically interested in casual dining chains. With the odd meme spectrum, these surreal Twitter content might help Denny have more attention.
12. Audi, Driving Progress
Despite the trend among brands that associate with older consumers, Audi shows the report that about 50% of its sales come from Gen X and Gen Y. This luxury brand used its 60-second ad spot to advocate for pay equality. This consider is a voice up for the future gen. Absolutely, they are clearly looking toward the future and take care more about their next generation of buyers
Related posts:
Final thoughts
Native advertising might be more than trying to sell your product. With a success in delivering your message through the content and image, you can witness the increase in the brand's reputation. We hope that the definition and 10+ amazing examples of native advertising will inspire you.
New Posts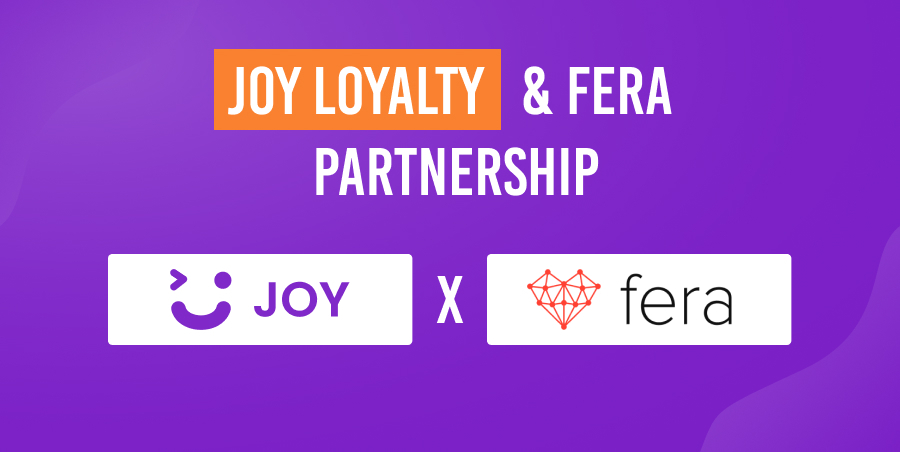 Subscribe
Stay in the know
Get special offers on the latest news from AVADA.
40k
subscribers has been joined!
Earn $10 in reward now!