Mobile-friendly website: The ultimate guide for beginners
The practice of utilizing phones is influencing user behavior as well as website searches today. Based on a recent survey, mobile devices account for 60.9% of all internet traffic . As a result, establishing a site with a "friendly" layout with smartphones is critical nowadays. Companies should consider developing mobile-friendly websites to reach their target customers regardless of the device they use to browse the website.
It is indisputable that the necessity of a mobile-friendly website is a consideration that should be addressed first for every business that intends to "plow" the land online. In this post, we will offer you a definitive guide to mobile-friendly websites, including the definition, importance, and recommendations on how to increase your website's compatibility with mobile devices.
Let's dive in!
What is a mobile-friendly website?
When your standard website gets reduced in size to fit on a mobile device, you must have a mobile-friendly website. It appears to be a miniaturized replica of your website. The site appears and operates despite extensive zooming, pinching, and scrolling. It may not be the best user interaction, but at least the website is visible.
In general, mobile-friendly means that your website works smoothly on a mobile device such as a smartphone or tablet. Mobile-friendly websites contain mobile-specific functionality, such as click-to-call and navigation, and load quickly. Being mobile-friendly implies that your website shows multiple versions based on the device being used by users. Because mobile devices have narrower screens than desktops and laptops, a mobile-friendly website adapts to provide consumers with a better viewing experience. Furthermore, mobile-friendly websites are frequently built to load quickly and endure poorer internet connections.
Why is a mobile-friendly website essential?
For website visitors
According to Google, users are five times more likely to abandon a website that is not mobile-friendly. Above all, a mobile-friendly website may generate a favorable impression on clients. A website that gives a pleasant user experience and is mobile-compatible for visitors contributes to a positive user experience with the site and company. Users will be more amazed by your convenience and will return more frequently. People who visit the website from their smartphones will also guarantee that the website design is mobile-friendly to facilitate registration, ordering, and seeing items and services.
For businesses
A highly ranked website that is compatible with numerous mobile devices can help your business make a more positive impression in the eyes of potential customers. The website also will be greatly valued by Google and will swiftly get to the top of the search results.
The most compelling argument to have a mobile-friendly website is the potential to enhance total revenue and conversions. In an excessively digital market, providing users with a flawless mobile experience is critical. Because there is no need to keep different variations of the webpage for different devices, it can make a significant impact in increasing overall income.
With an increasing number of consumers logging in from various devices and smartphones, it is critical that your site can satisfy these new customer needs so that the customer experience may be accessible at any moment, from any device. Long-term or short-term, mobile-friendly websites are the future of website design, and firms who invest in these technologies early on will experience the most success in the long term.
How to make a website mobile-friendly?
1. Develop a responsive website
Responsive design is a relatively recent strategy in web design. A responsive website is scaled and organized to match the precise device on which the user is seeing it. The website automatically changes to match the screen size, regardless of whether the user is browsing the webpage on a desktop or a mobile device, and regardless of whether the device is in landscape or portrait mode.
Responsive design is vital because it provides consumers with a fantastic experience regardless of how they reach your website. This style of design frequently leads to a superior user experience and optimization for search engines' value. As new kinds of devices are developed and screen widths vary, it is critical to create a web design that can perform well under any conditions. Confirm that your new theme appears well on all gadgets, or use a website builder to help you set things in place while ensuring you still adhere to the remainder of the guidelines below to assure everything else is in order.
2. Pay attention to phone size and holding position
When developing a chrome browser for a webpage, there is more room for modules. However, there are certain restrictions to mobile that you may not have recognized at first. For example, how users hold their mobile devices may affect how simple it is to browse your website, which then significantly influences their engagement with your webpage. Take into consideration that 75% of smartphone users touch the screen with their thumbs. Understanding the range of user motion can therefore help you arrange clickable content in more accessible locations of the screen, such as avoiding the top and corners of the device.
Buttons must also be large and sufficient to be touched with a fingertip. Make sure there is adequate space between the buttons so that no one mistakenly clicks the wrong one. Having to press the same button numerous times to get it to operate can annoy mobile consumers that visit your website.
3. Make sure the content is short and concise
Large blocks of text might be difficult to read on narrow and small mobile device screens. On a small screen, large blocks of text might be difficult to read. Remember that if a paragraph on your desktop version is two lines long, it may be six lines of text on a smartphone. "Shrink" the content on the website into shorter, more succinct phrases whenever feasible. You may also use headers and subheadings to assist readers in finding the information they are looking for.
Each item of material should ideally be completely present on the screen. This eliminates the need for the user to scroll to read all of the content. However, don't forget to include the fundamental parts of content marketing on your website, even if it's only accessible via mobile. Building a visual hierarchy, utilizing one text block per concept, or employing white space and negative spacing will help you develop a responsive design that is both easy to read and mobile-friendly.
4. Remove pop-ups
Unsurprisingly, when viewing your website on mobile devices, you may see certain pop-ups that cannot be dismissed. While pop-ups can be useful for generating leads and completing transactions, many internet users consider them to be an annoyance. This is especially evident on portable devices, where pop-ups may be significantly more invasive and tend to dominate practically the whole page display. According to G2 research, 82.2% of respondents despised email pop-ups for a variety of reasons. Most respondents were turned off by pop-ups that appeared on many sites or each time they entered a website.
The greatest advice for pop-ups on a mobile-friendly website is to avoid them at all costs. Instead of a pop-up, use a CTA that links to a landing page. When readers click on the link, a little widget appears, allowing them to enter their email addresses and other information. A lead attraction is a complimentary gift given to prospective leads in return for their personal details. The goal is to provide your target audience with something worthwhile that they cannot find somewhere else.
5. CTA size optimization and placement
When it relates to mobile CTAs, it is critical to optimize the button size and take into account the CTA's proximity to other buttons as well as its positioning on the device screen. Place your CTA in a suitable area for one-handed use, as most mobile consumers use their smartphones with one hand. Consider the Gutenberg Principle when selecting where to position your CTA. This principle suggests that people tend to start scanning material on their devices from the top left corner of the screen and zigzag down to the bottom right.
Put your call-to-action button in the center of the screen, for instance, because it will be simpler to reach than on the screen's edges. If there is more than one button on your mobile website page, choose the one with the highest importance. Make those buttons larger to capture your visitors' attention right away.
Information along the lines of "Gravity" seems to be more likely to get noticed. Furthermore, the buttons must be large enough to be touched with a finger and placed in important positions.
6. Simplify your menu
If you have improved your website's menu, you are on the right route to improving the user experience. However, because mobile screens are substantially smaller, you should compress the drop-down menu and keep it as simple and easy to navigate as possible. Your desktop site's menu might be more elaborate and have several options. However, on a smaller screen, this complicates matters. Visitors should not have to scroll or zoom in and out to view all of the navigation options. Everything must be succinct and fit on a single screen.
The hamburger menu layout has proven popular in mobile internet versions. This menu uses less screen space while ensuring that the menu items presented are large enough for the user to choose with their fingertips.
7. Page speed optimization
Optimizing load speed is critical for enhancing user experience. Slow website performance is detrimental to search engine optimization, ranking, and user experience. In reality, in most circumstances, the speed of your desktop website will be different from the performance of your mobile website.
If your webpage takes more than three seconds to load, you may observe a significant bounce rate as a result. According to the Marketing Dive survey, more than 53% of mobile visitors would abandon a website if it takes more than three seconds to open, and the risk of people abandoning a site grows the longer it takes to load. Aside from the user experience, page load speed has a considerable impact on a website's search engine ranking. Because of the mobile-first indexing strategy, pages with faster load times will likely receive higher SEO ranking, according to Google literature.
Simplifying the design is the greatest strategy to improve the load speed of your website. Avoid using extraneous pictures and flashy elements, which are frequently the root cause of poor load times. You should also use lazy loading, which loads pictures only when they are required. Furthermore, your website should decrease the number of redirects because each redirect adds time to the page load speed. Using URL shorteners or connecting straight to the intended website may be beneficial.
If you have a Shopify store, SEO:Image Optimizer Page Speed can help you speed up your online store on all devices. You may acquire a green web essential score and enhance website speed with their Speed Up tool in only one click!
8. Image Optimization
While photos, infographics, and animation on websites can aid with engagement, they are also one of the most prominent causes of higher loading times on mobile websites. As a result, properly optimizing your photos will improve your site's SEO, ranks, and user experience.
You may add responsive photos to your website if you utilize responsive design. Responsive pictures are images that automatically alter and compress to fit multiple screen types and sizes. Compressing picture file sizes while keeping quality is one method for producing high-quality photographs. To automatically optimize picture size or image quality, you can utilize programs such as SEO:Image Optimizer Page Speed. Image content delivery networks (CDNs) also aid in image optimization by compressing and caching pictures. This can enhance page performance by shortening the time it takes for pictures to load.
How to check if a website is mobile-friendly?
Before taking any further action, it is a good idea to check how your site currently ranks in terms of mobile-friendliness. This can help you zero in on the exact aspects of your website that require attention and provide essential advice on how to enhance them. A mobile-optimized website not only helps provide you with a positive consumer experience but also helps your site become "friendly" with Google engines.
Test directly on mobile phone
Mobile-friendly websites are frequently fine on iOS but have issues on Android smartphones. Manual testing involves accessing the website from a variety of mobile devices with varying screen sizes and observing how it appears and feels to use. This will allow you to test the interface. This allows you to get a sense of the loading speeds, how smoothly the platform performs on a smaller device if the content is still accessible, and how simple the navigation is. It is also essential to view the website load speed and identify any issues.
Test your site using Mobile-Friendly test tools
Using a specialized testing tool will also allow you to dive further into your mobile-friendly website. Search engines favor mobile-optimized websites and want to ensure that you can construct a mobile-friendly website appropriately. This is why Google created a free tool to assist you in testing the mobile-friendliness and look and feel of your site on mobile devices. Google's Mobile-Friendly Test will tell you if your site meets Google's guidelines for mobile sites.
W3C – World Wide Web Consortium is an association that sets standards for the World Wide Web. Although W3C is not the standard that determines everything that happens on the Internet, W3C helps you guide when building a Website. Like Google Mobile-Friendly Test, W3C mobileOK Checker will analyze and give suggestions for you to optimize the Website for mobile devices.
HubSpot's Marketing Garder is also a useful tool to help you analyze and make quick suggestions to optimize Mobile Friendly Website. You just need to Enter the Website address and Email, and HubSpot's Marketing Grader will display a preview of the Website on Mobile. And the rating scale is 100.
Wrap up
We currently live in a world that is dominated by mobile devices. Because the majority of internet users rely on mobile devices rather than desktop computers, you must carefully evaluate how your website functions and appears on smaller displays.
If you have not optimized your content for mobile visitors, you are falling behind and losing traffic. It is critical to optimize your site so that it runs efficiently while being easily useable on mobile devices, especially if you do not want to be punished by search engines.
Read more:
New Posts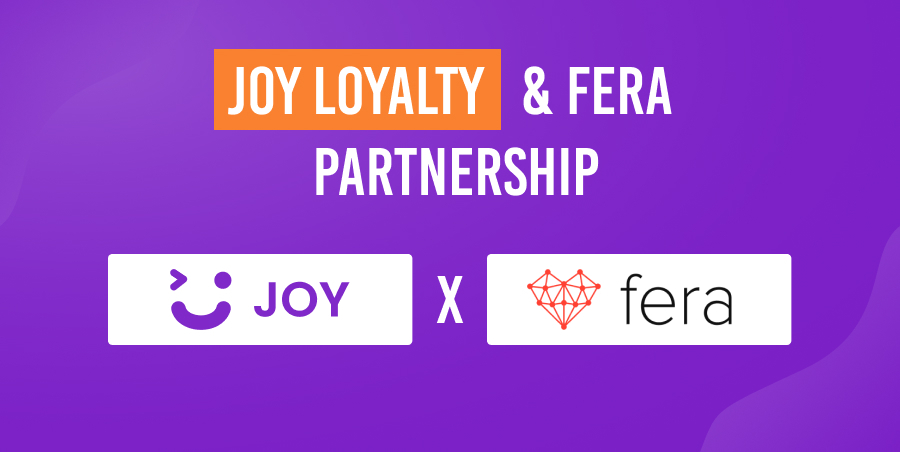 Subscribe
Stay in the know
Get special offers on the latest news from AVADA.
40k
subscribers has been joined!
Earn $10 in reward now!