The Definitive Guide on Merchandise Planning
The strategy of a company may get profits to form the maximization growth and expansion of its market. Customers' expectation is always an item that is desired by him/her and can satisfy his/her needs. So a company will plan to sell products that are liked by the users to meet its target of profit or market share because if the stock doesn't match up with consumer expectations. Is it even worth running a business?
That is undoubtedly a cynical take on it, but people still doubt that if the merchandise provided in your store needs to benefit both you and your customer. When it comes to an understanding and determining merchandise planning, it is more likely to get confused because different retailers will have their definitions. So, I decided to publish this The Definitive Guide on Merchandise Planning article today to sum up and help you understand the matter with the acknowledged way as possible. Let's start now!
What is Merchandise Planning?
Before we get into the details, we should first define the "merchandise planning" term. Overall, merchandise planning is defined as a data-driven approach to choosing, purchasing, presenting, and selling merchandise to get the maximum in your return on investment and satisfy consumer demand. Basically, it is about looking for producing the right kind of product at the right place, with the right quantity, and at the right price.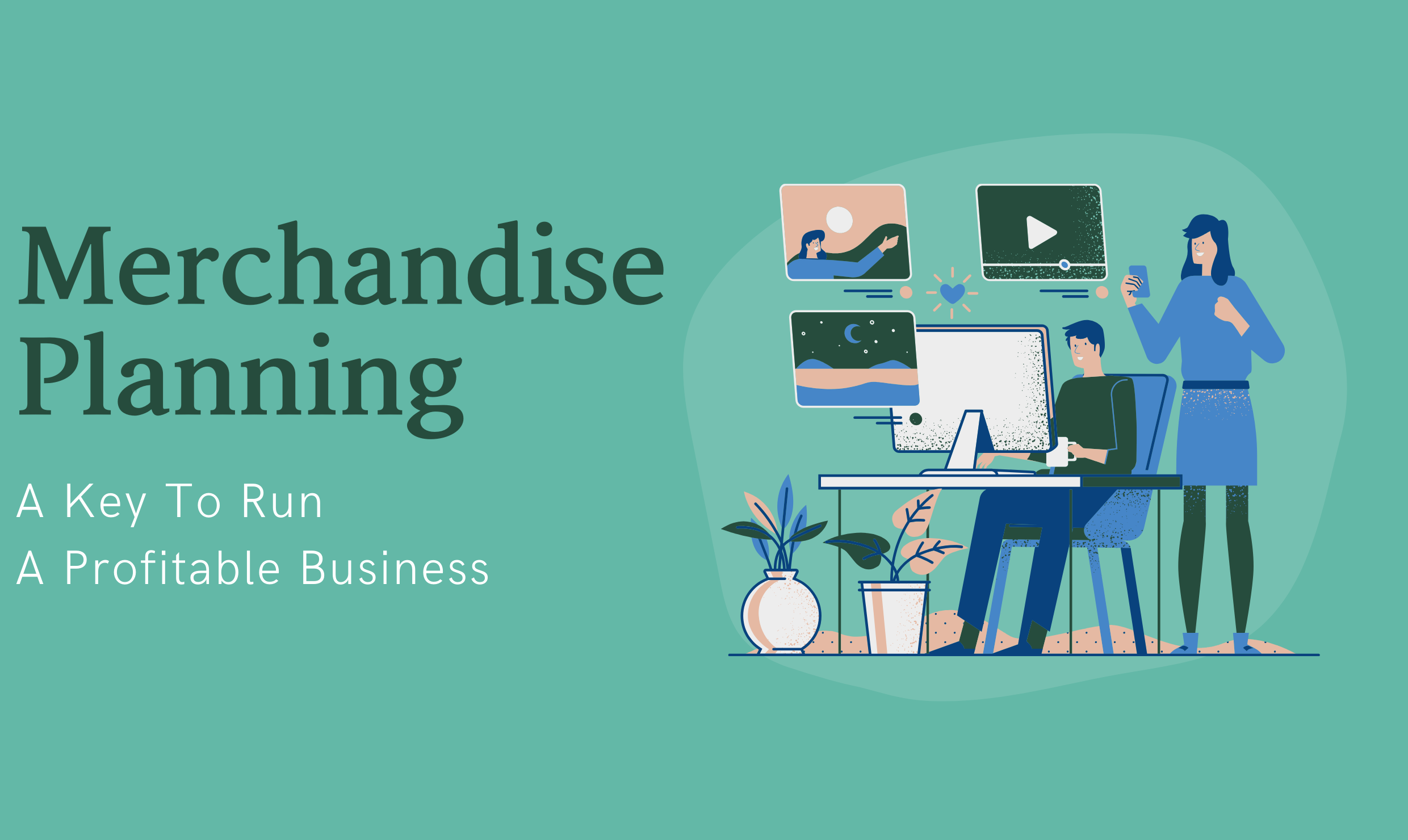 A merchandiser has to plan what product he/she should have in the store that is desired by the customer. Any retail organization's success relies on its merchandise planning, which can mean different things to different retailers because they have different objectives and strategies.
Shopify describes merchandise planning as "a systematic approach to planning, buying, and selling merchandise to maximize your return on investment while simultaneously making merchandise available at the places, times, prices, and quantities that the market demands". This means the term is somehow linked to assortment planning - a step that builds up category management.
When you can plan and decide on the merchandise that you stock, you will be able to meet the demands of your customers and even achieve any financial targets that you set if you choose the right merchandise. Even when different plans will mean different to each retailer, merchandise planning is actually not that intricate.
Read more:
The Importance of Merchandise Planning
If you were asked this question: "Why a merchandise plan is important for a retailer?". Then, you had better answer them by telling them this question: "What are the biggest expenses that any retailer has to face?"
I bet that you will have the answer that can prove enough for the importance of merchandise planning. Because among the top few expenses being listed with some more obvious fees like rent and payroll, then you will find merchandise on the list. This will even make sense more when you consider all the additional fees attached to buying and selling merchandise.
Hence, if you order the mistaken merchandise, you could possibly double your costs and spend more money beyond your capability. Plus, having a merchandise plan means more than just steering clear from the problem of wasting money.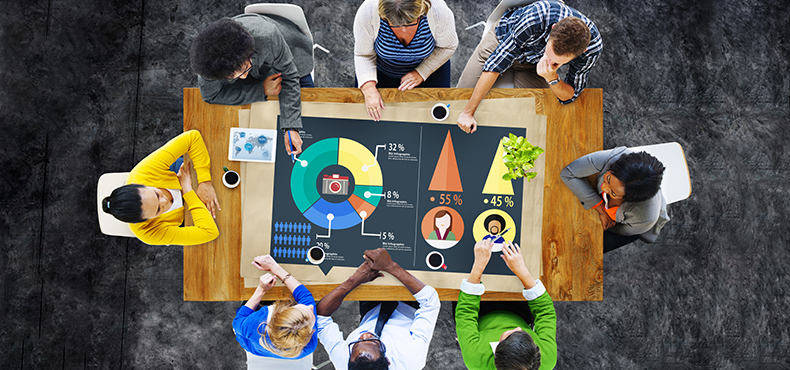 If you don't have a carefully and well-developed merchandise plan, you will become a business owner who has to scramble meet your customers' demands. Of course, you will fail to provide the right product at the right time, right place, and right price when you don't have a plan. That means you will stand a good chance at having to provide discounts and markdowns to sell these unwanted stocks. What is more, you will be more likely to have your customers moving to purchase stuff from your competitors.
You might think, "This is very tough. How can I complete all these things, in this strongly competitive retail industry with multiple channels?". Here comes the most wanted section: How to plan your merchandise!
How to Plan Your Merchandise
Firstly, you must know about three equally important steps for the basic concept of the merchandise planning process, which are Post-season analysis, Pre-season planning, and In-season adjusting.
The season here can be determined as any time period that you prefer, depending on the type of product that you are selling. For instance, if you sell Christmas sweaters, your season would be only several months in the winter. So, if your merchandise can be used wildly in many seasons, then you will need to have separate, more elaborate plans for all the product types.
Secondly, other factors that can impact planning your merchandise process are the size and structure of your organization, the category of your store, including retail, online, or multichannel, and finally, type of merchandise. For example, a women's clothing company with many different retail locations around the country is different from the same procedure for a company that is selling beverage online in merchandise planning. Because, when you are selling women's clothes, you will have to predict how many dresses with length X and waist Y that you are going to sell, the period of the year, and then going through the same process with your whole collection. Then, with beverage products, your decisions are around the type and flavor that you want to sell.
However, the basic concepts of conducting merchandise planning are not different regardless of whether your company is big or small. So here are the details of three different steps:
Step 1: Post-Season Merchandise Analysis
The first and foremost step would know well about your performance during the last sales season by diving into the data, checking the total number of sales, going deeper into monthly, and weekly results on a product, its type, department, and the store basis. Subsequently, you will need to compare these numbers to the planned numbers within your year to understand how your results will be measured up truly.
So, it is essential to own the same data at hand going back a variety of sales seasons to have better ability in conducting an overview of where things are going and decide which thing is crucial for your plan in the future.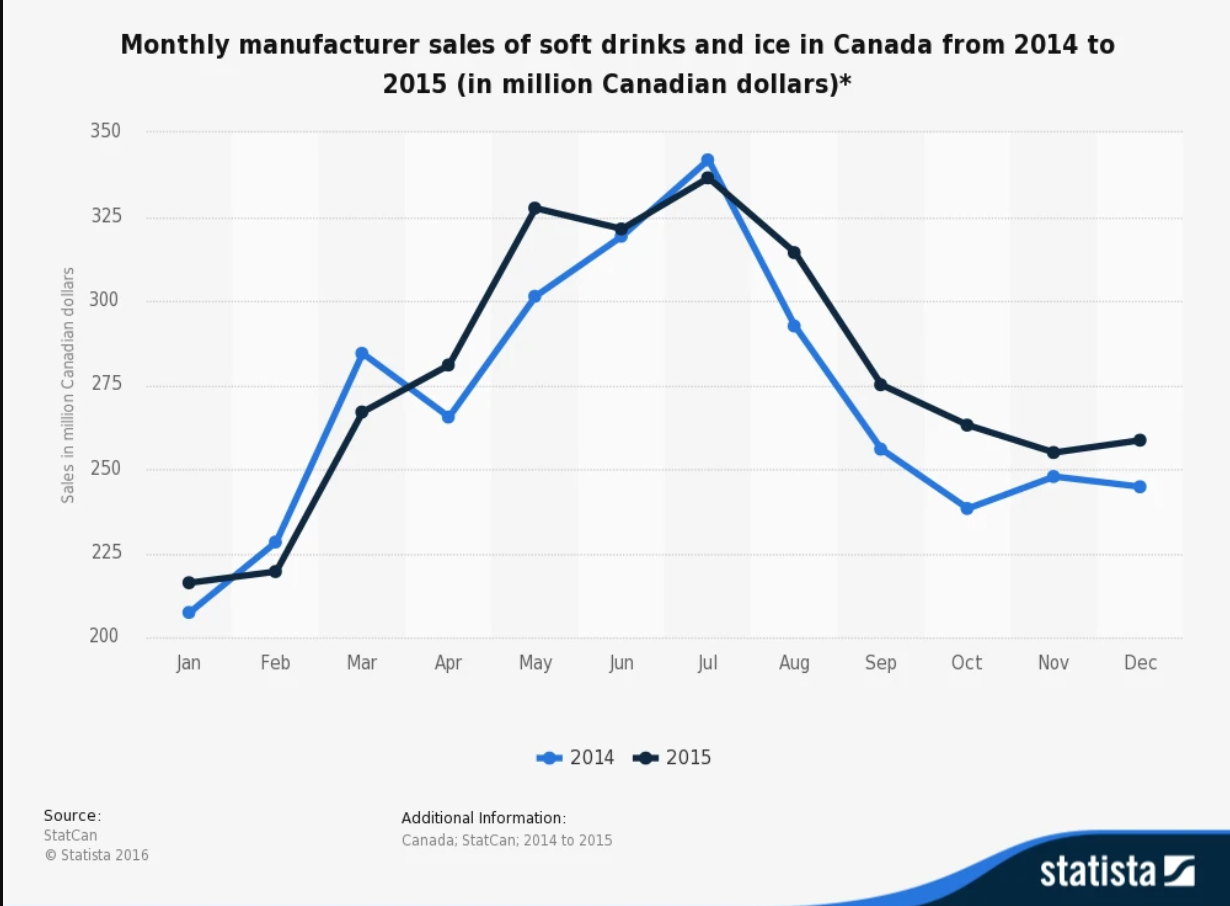 When you look at your past and current sales data, let's look at the context into account, if your sales were slowly growing recently, it could be because of something you did or did not do. If you only look at raw data without any context, it is not advisable for you whenever you're attempting to make sense of the numbers. Everything in your business is connected and has its own role. So, even with outside forces, like the economy, or inside forces, like marketing, the numbers always go along with the context, which will help your planning task easier in the future.
Step 2: Pre-Season Merchandise Planning
Here comes the most exciting part! In this phase, you will use the data provided from your previous analysis to plan the season ahead. It's crucial to involve your sales, marketing, and even visual merchandising teams from the very beginning.
When you don't include the input, you will be more likely to miss out on context. For instance, you might look at the historical data that presents steady but not numerical growth for a specific product. Then, you will somewhat input that variety and be done with it. Meanwhile, what you might not know is that marketing will see those same numbers and check the margins from previous years and planned to invest three or even four times the spend this time around, which is good for sales.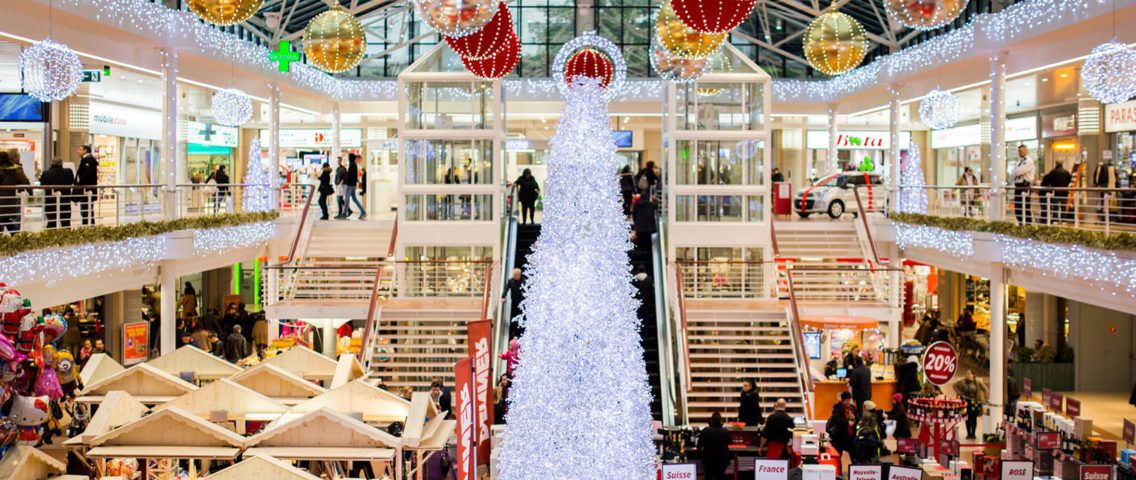 Another thing you need to watch out during this step is the impact of opening new sales channels on your business. It can be social selling, wholesale, or Shopify's universally inserted buy. Still, it's always demanding to plan with new selling channels ahead as you have no accurate sales data to back up your assumptions.
In that case, you will have to pay more to look at channel-specific industry sales data to get into and utilize it for your projections. Finally, the concrete tactics depend on you, and the idea is for planning for when those situations arise so you will know exactly what to do.
Step 3: In-Season Merchandise Adjusting
There are some big-box stores that have realized that the way merchandise supplied is currently ineffectively managed and that there are smarter ways empowered by new technology to take charge of that. This technology here is called "Open To Buy", or OTB for short.
OTB is a financial tool that is created to make it easier for businesses to control inventory, which will help you steer clear from both overbuying and under buying by ensuring the product is always available. An OTB system will check your current inventory, as well as your planned sales, and then compare that data with these from your actual sales. The system will automatically make adjustments to your upcoming purchase orders to ensure that you never run out of items. You don't overstock on products you already have a lot.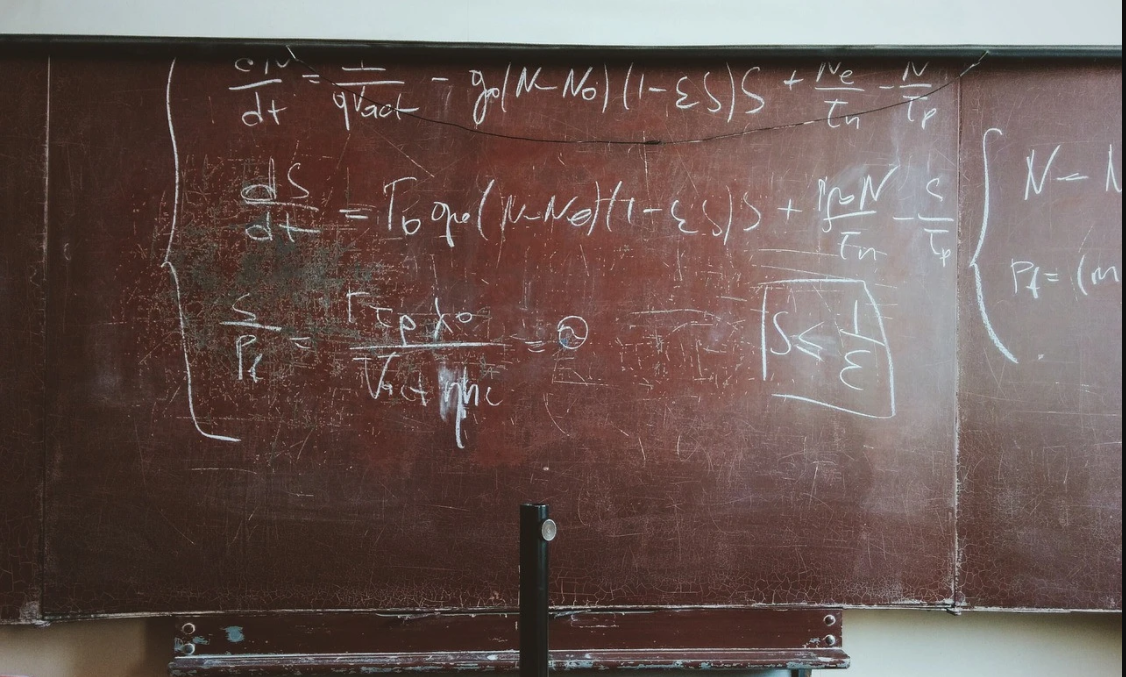 Many inventory management systems now designed with OTB either built-in or available versions as an add-on. There are various different systems, which is hard to offer links or more physical information on all of them. I would advise you to have a conversation with your system provider directly and check out many good ready-to-run OTB apps in our app store.
Related posts:
Conclusion
In conclusion, merchandise planning is a essential step for any merchandiser in any kind of business as it helps you maximize the possible revenue from your inventory while ensuring that you can steer clear from under- or overstocking. It might seem like a complicated process to have a merchandise plan, however, it is not in reality with only three basic phases: analyze past results, plan for the coming season, adjust as needed (OTB). If you strictly follow these steps, I'm sure you will be able to succeed in managing your inventory without any difficulties.
So, that is the end of my article today. I hope you will gain something here to apply to build a strategic plan for your business. Don't forget that practicing makes perfect. If we miss something, do not hesitate to leave us a comment in the section below. Also, if you find this article interesting, remember to share it with your friends and visit us for more.
---
Mike is a content writer at Avada, with a love for video games, gadgets, and software. He has been writing about the industry now for over 7 years. He likes to keep up-to-date with the latest software releases. He's also an avid reader, and he enjoys spending time outdoors with family and friends. When he's not working, you can usually find him playing video games or exploring new outdoor activities.
New Posts
Stay in the know
Get special offers on the latest news from AVADA.