What Is The Future Of Email Marketing? 2022 Predictions And More
Welcome to the future! Here we have AI robots, self-driving cars, augmented reality, and what do you mean people still receive emails in their inboxes?
Yes, that's right. Even though the technology is getting more advanced, we believe that the good old email is still here to stay. Many people believe that, due to the increased use of social media platforms, email marketing will be dead soon. So they come to the wrong conclusion that something can replace email inboxes.
In fact, we have a whole article to counter that argument.
As the industry continues to change, so does email marketing. Many new methods help business messages be more relevant and effective. That said, we can't leave out the fact that many new challenges will arise too, such as lack of data, tool pricing, or bad techniques.
Nevertheless, email marketing remains the most reliable way to reach out to your customers. In this article, we will guide you to take a peek at the future of email marketing. Then, you will know how to master the technology and strategy to keep your emails vibrant, audience-centric, and revenue-driven.
So let's fire up that DeLorean, we have good years of email marketing ahead to look at!
What will email marketing look like in 2022?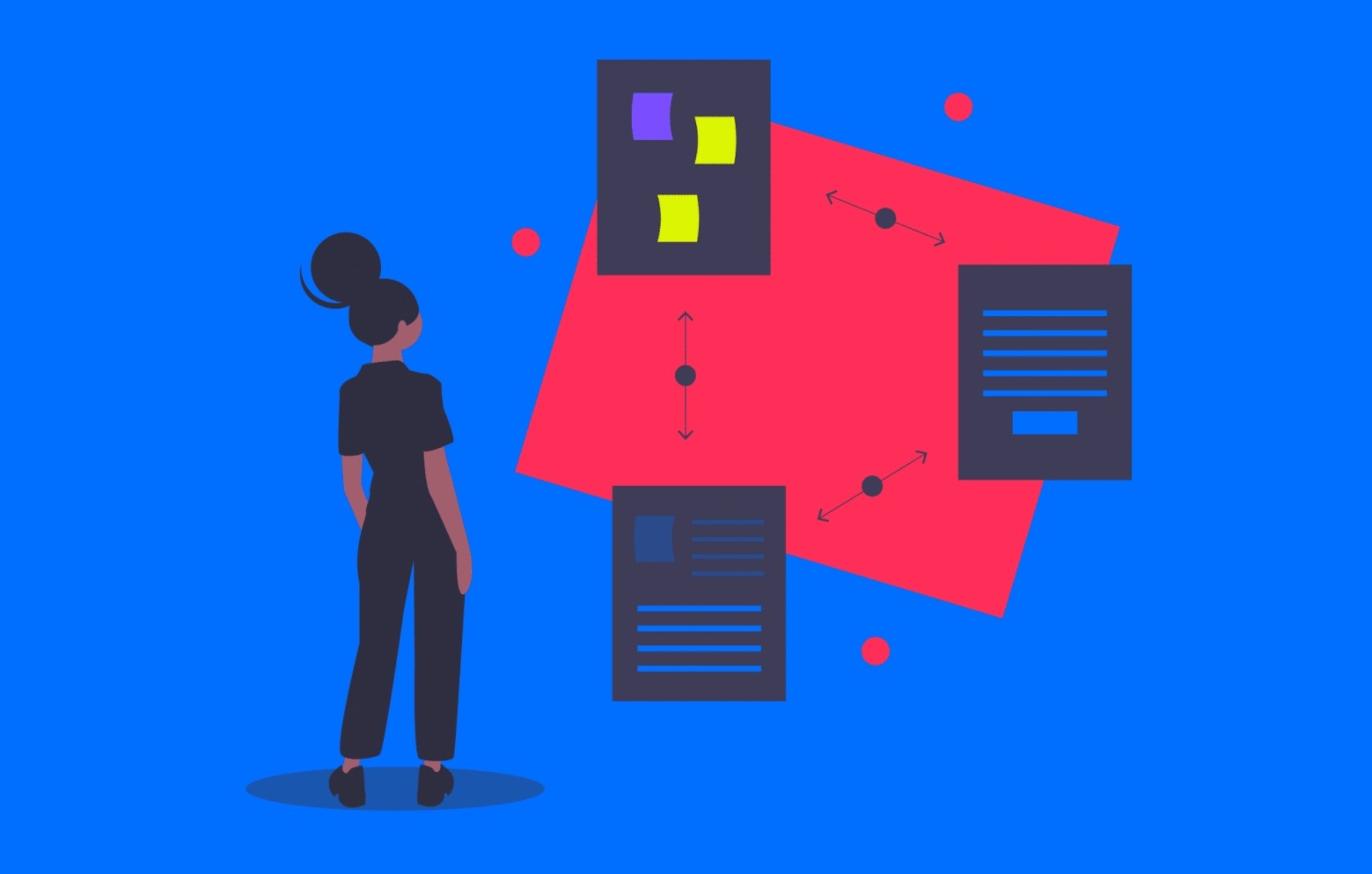 Most of us are ready to forget the year 2021. However, as email marketers plan for the coming year, it's crucial to reflect on new methods that have evolved and the lessons that might be applied in the future.
The future of email marketing will bring both opportunities and challenges, because of technology advancements and the influence of Covid-19. The pandemic is bound to bring changes - as many aspects of our lives are already affected - and email marketing is no different.
The questions that we can ask ourselves for email marketing in 2022 are:
What innovations and improvements should we expect?

Which strategies will most likely bring success?

How can your emails better meet the needs of subscribers?
The pandemic pushed companies that had overlooked the potential of email marketing to reconsider. Especially if they have a limited budget, since the cost for advertising just keeps rising.
Even if your business is primarily offline, you can attract customers through digital means such as email. Building an email list provides you with a ready-made audience of people who have already expressed interest in your company. Then, you can keep customers coming back with regular, targeted messages that keep your brand at the forefront of their minds.
In the upcoming year, we have to be prepared to deal with the unexpected, since the world is still just slowly returning to its normal pace. Or should I say a "new normal" pace?
Most of us didn't have the time during the Covid crisis to create individual email campaigns from the start. Take advantage of this opportunity to create alternative email designs that you can employ depending on your content requirements. When it comes time to create a campaign, you'll already have all of the necessary materials on hand.
Because the inbox is busier than ever, your content must be sympathetic, thought-provoking, and not exclusively conversion-focused. Spice up your creativity by displaying some flair, being involved, and sowing the seed of loyalty.
Three trends that we would like you to keep in mind for email marketing in 2022 are:
Artificial intelligence: I know we have heard about AI a million times, but as more email marketing apps are implementing it, you can use AI to gather users' information and make your messages more efficient. By having better insights into your OWN data, you will be able to predict trends and customers' patterns to improve your campaigns.

Personalize messages: The more tailored the communications, the greater the likelihood of customer engagement. As it gets easier to collect customers' browsing habits and behavior, you can expect to create more tailored communications. Dark mode emails will be a thing too. Also, email is becoming more subscriber-centric, so personalization is how you can penetrate through the service provider's filters. There are different ways for getting more prospects, for example, you can find B2B leads from Google Maps. But without personalization, you can't build a strong relationship with them.

Simplistic designs: Marketers nowadays prefer minimalistic and uncomplicated designs, which extends into the email marketing field. You should use muted colors because they are an important part of minimalistic design. You can also utilize simple typography to make it easy for readers. White spaces are essential since they provide room to breathe while also assisting readers in identifying the important parts of an email. In general, the email design should help convey the message quickly.
Tip: Email is still king, but since consumer behavior changes on a regular basis, enhancing email with live chat, SMS, push notifications, and so on can help deliver the contextual messaging your customers expect.
Post-Covid time is going to be crazy for marketers. Many customers will change their behaviors, so brands must ensure that all necessary processes for email authentication have been taken, and they must evaluate analytics to detect any sources of failure in their email deliveries.
And that is for the near future, but how about further? Let's look at that in the next section.
What will email marketing look like in the 2030s?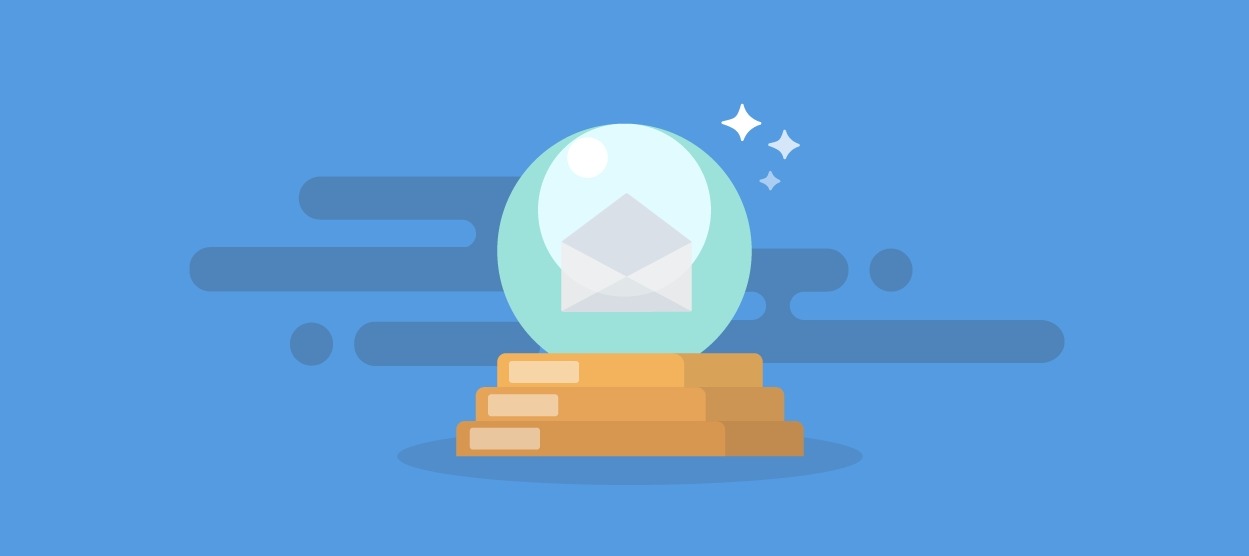 What does the next decade hold for email? Experts believe that email marketing will improve in terms of automation, relevance, personalization, and cross-channel integration. So, while your email count is unlikely to decrease, you can expect future emails to be more informative, entertaining, tailored, and interactive.
These next insights and predictions come from the best experts in the field, so you can see what email marketing will look like in the future.
1. Artificial intelligence will drive totally automatic, 100 percent tailored messages in the future of email. In fact a lot of companies already use AI tools like ChatGPT for marketing and other email marketing tasks. Moreover,batch and blast emails will be outdated, and emails will be personalized based on your actions, history, preferences, and interests. No more spam emails? However, marketers will need to continually learn new tools powered by AI, resulting in a new era of augmented marketing, combining the power of humans and automation.
2. More and more specialized superpowers are being packaged into software that may be used by anyone. These products are not all labeled "no code," but they all replace standard programming chores. So, even without coding knowledge, people will be able to create highly efficient emails and more, like workflows, integrations, voice assistants, etc. Maybe, your customers will even be able to buy and check out right inside the email.
3. Speaking of that, more interaction will happen, so that every email becomes an actionable interface; and, ideally, a greater desire to respect readers' time and attention, not only due to legal privacy concerns but also because businesses have finally realized that spam doesn't pay.
4. Emails are predicted to be one of the most effective techniques for direct selling in 2030. More integration with online advertising, social media, and other platforms will occur. It would be fantastic to be able to stream video within a mailing. And maybe… just maybe… we go from XHTML to HTML.
5. As software becomes cheaper and easier to create, the landscape of communication tools will continue to grow. Many major marketing platforms have already expanded their tools from their original usage. For that, software intelligence and interactivity will inspire new ways to combine all things into one. Imagine checking messages from Facebook, Slack, Gmail, etc in all one place, or even a brand new platform.
6. Get ready to have some other companies looking at your data. Because of the enormous volume of apps, automation, processes, and workflows, it would be hard for companies to stay on top of their own data. Organizations will arise to distill data into insights and activate data in real-time. A new data ecosystem will play a large role in how businesses decide their marketing approach, as well as email marketing.
So, what do you think of this future of email marketing? Are they unrealistic? The predictions above have already happened partly in the marketing industry, but something may still not happen at all. If one thing is for sure, the future is bound to change in many ways.
The future trends of email marketing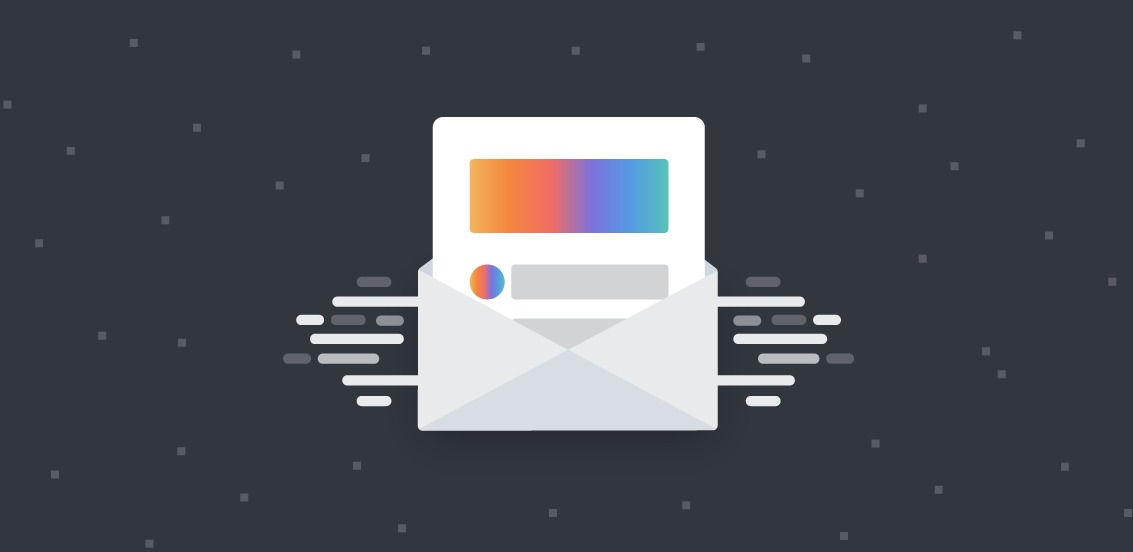 In this section, let's look at the trends of email marketing that are definitely going to stay, no matter what the future looks like. We may already have mentioned them in the previous section, but we are going deeper into these trends and what the experts say about them.
The future of email marketing will have AI, machine learning, and cloud-based technologies
Machine learning and artificial intelligence are soon becoming a big aspect of email marketing, as they are in most sectors today. Marketing automation, which tailors communications to an intended audience based on consumer data, is now a possibility because of advancements in both types of technology.
According to Kent Lewis, president and founder of Anvil Media, artificial intelligence will "bring new and improved capabilities to email marketing," not only ensuring campaigns comply with privacy regulations such as GDPR, but also providing small business owners with the tools to create major email campaigns without the need for a large budget.
Artificial intelligence will automate and improve many parts of email management and planning. For example, AI can automate what used to be time-consuming and complex A/B and multivariate tests, [and] optimize send timings and personalization to a 'hyper' degree based on demographics and, more significantly, predicting behavior. Compliance with GDPR and other growing legal requirements has produced enormous complexity, which AI may assist in managing and simplifying.
In that picture, email marketing platforms with cloud-based computing will lower costs for everyone in the industry, since high-volume email lists are often very expensive for a small business.
Emails will become more interactive for better sales
From the cellphones in our pockets to the exact internet browser we use, technology companies are continuously looking for methods to blur the lines between a fluid user experience and a static one. Today, email services are typically limited to a single application or website, but email marketing experts anticipate that more interactive emails will revolutionize the business in the future years.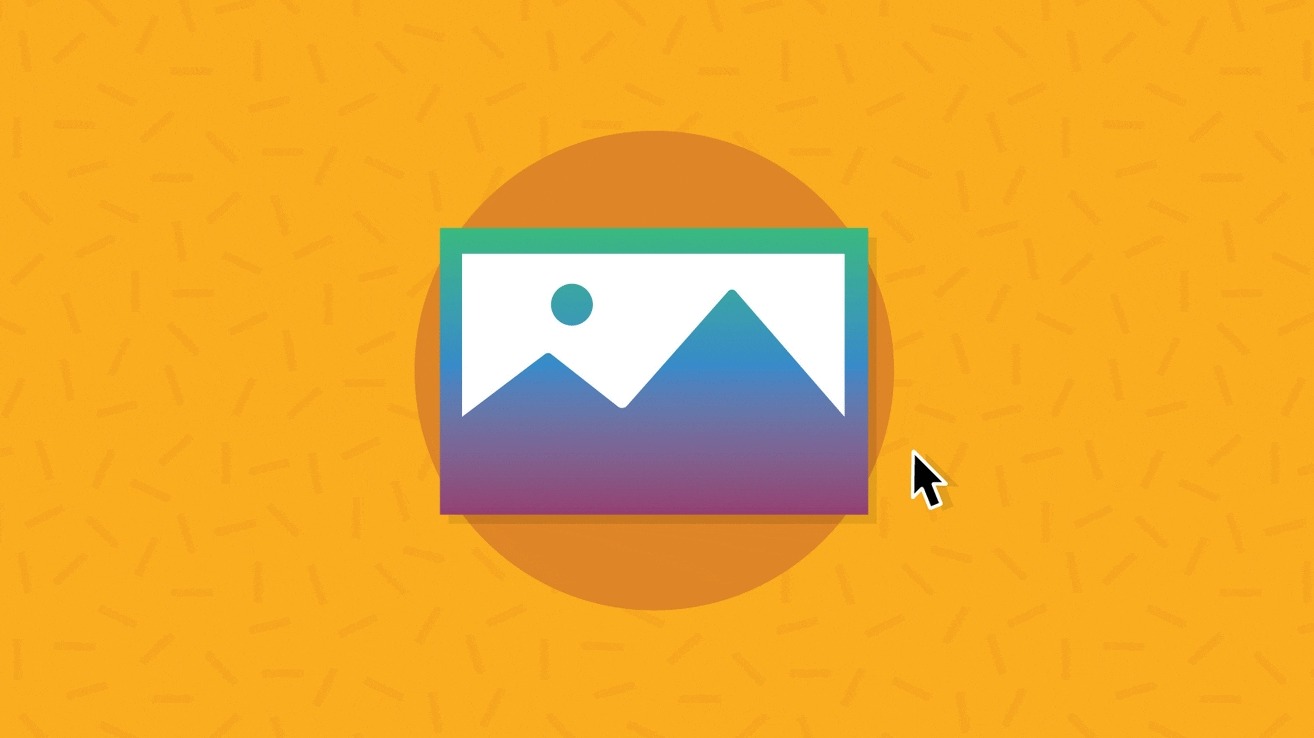 What that presumably means varies depending on who you ask, but we may soon see emails that appear and function as their own small web experiences. Email marketing materials that include appealing video content, interactive calls to arms, and in-email instant messaging might become portals to products or services.
Such adjustments in the creation of email marketing campaigns may increase client engagement and click-through rates. Interactive components, when combined with AI technology, might bring user-generated information into emails dynamically, providing more interesting storytelling and increasing read and engagement rates.
Personalization will never go out of style
Whether your email marketing approach is aimed at individuals or businesses, one thing is certain: people want to feel as if their personal requirements are being satisfied. Take a look at your own email inbox for a bit. If you receive an email that appears to be highly promotional or irrelevant to you, you are more likely to delete it or flag it as spam rather than read it.
People simply open and respond to emails that are personalized for them, but merely including their name and workplace is insufficient. Taking it a step further – personalizing the email based on the website they've previously visited or items they enjoy or recently did – is far more effective. This sense of familiarity fosters trust, which is essential for establishing a connection, especially in today's world.
Emails must be compatible with mobile devices
Our world is becoming increasingly connected, thanks in large part to the little computers we carry with us. Our phones, as omnipresent technology, are unique platforms that connect us to private email accounts, social networks, and personal data. To ensure that the omnichannel marketing efforts do not go to waste, nearly everything your brand puts on the web must work on a smartphone.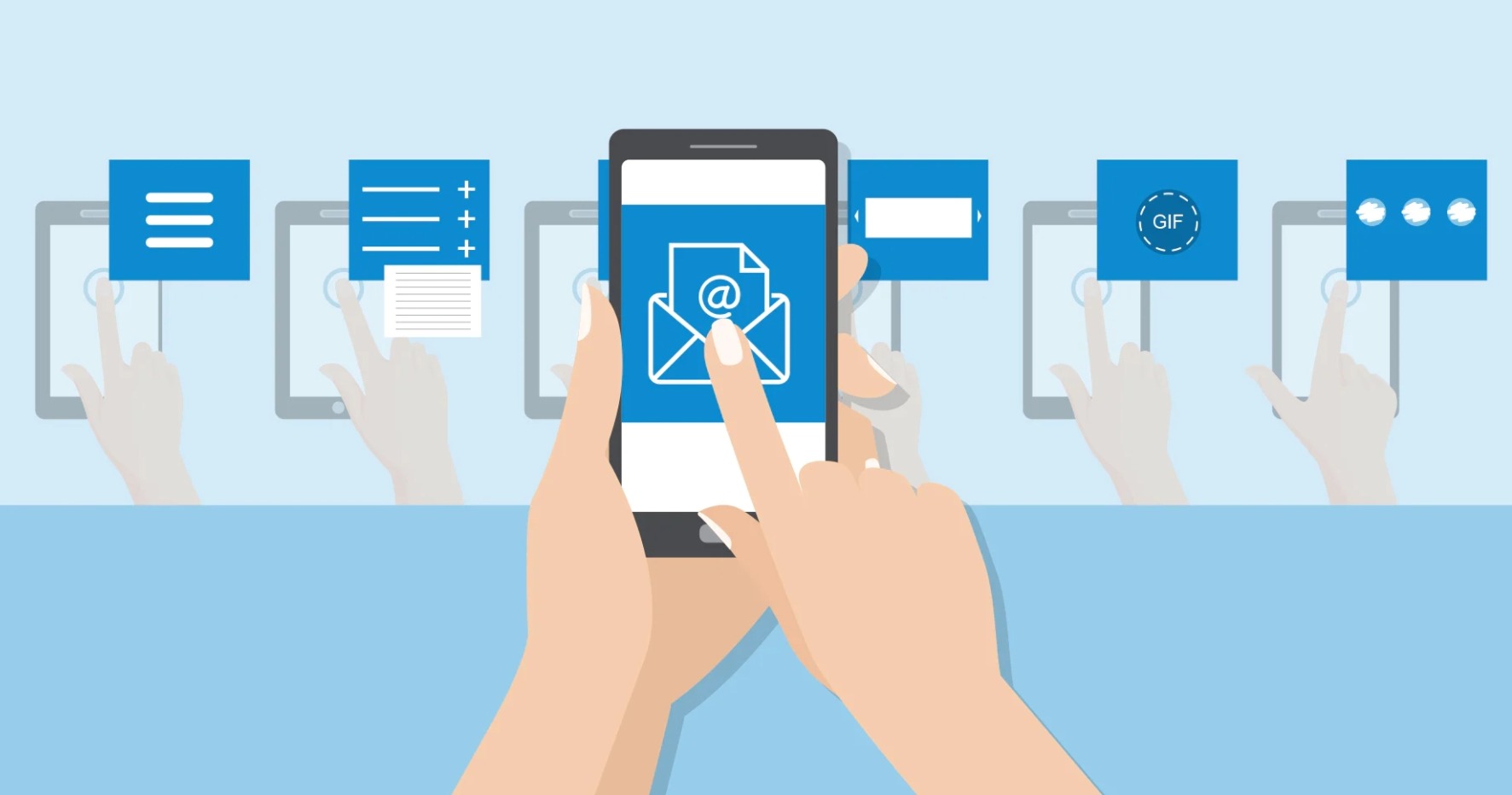 Emails with images and long blocks of text are often cumbersome to read on a mobile device, so you can try out text-based emails for simple viewing on phones for your upcoming email campaigns. Or, if you still want to use images, make sure that your email gets to the point quickly with little text.
Responsive email marketing campaigns for smartphones will enhance accessibility and user experience, which will be the gold standard in the future.
Email marketing will be a new way of storytelling
People still love to hear good stories, and if you can reflect that, your customers will establish a better relationship with your brand.
Emails that give insights to your brand story, employees, cultures, social appreciation, and plans for the future will make your audience feel like they are on a journey alongside the company.
It doesn't have to be only about business with your emails, you can put up a weekly newsletter to deliver news in the industry. This also shows that your company is up to date with the latest innovations, which reinforces your expertise while offering more value to the email list's subscribers.
Compared to emails nowadays that mostly just deliver sales and promotion, this approach will keep customers in the funnel with valuable content, and make it easier for a wider audience to stay engaged with your company without having to go to the website.
The future challenges of email marketing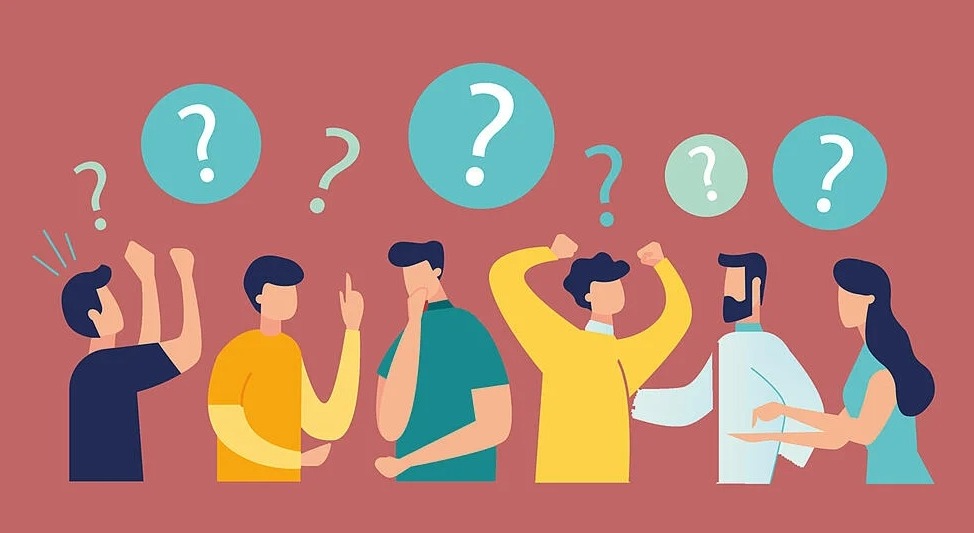 While the future of email marketing looks promising, there are inevitable setbacks and challenges. Here are what we should have some preparation to face in the upcoming years for emails.
Subscribers may be able to avoid all tracking
Marketers love to view data and gain insights into their audience. This is essential if we want to take advantage of the power of hyper-personalized email messages. Data like age, geo-location, events, behaviors, etc. are gold to create good campaigns.
However, privacy laws are updating with the situation as well. Subscribers may have the ability to avoid tracking from the email service providers. What if they can avoid sending data about simple inbox behaviors like opens and clicks?
We can certainly expect more restrictions upon marketers at this rate. Users will demand the right to opt out of many data tracking tools that marketers often take for granted. This will push businesses to find new ways to convince subscribers that sharing data with the brand will benefit a better experience.
Automation and AI may take over the campaign creation process
We spend a lot of time trying to send relevant emails with the right messages to the right people. As AI takes the bigger role in email marketing, the new quality for emails may be too vast and complex for humans to manage.
Using the fixed message flowchart-type technique to construct automation sequences, which is used by all current automation suppliers, leads to unmanageable automation as the number of behaviors collected grows. So, naturally, we will handle more decisions for the machines.
From then, the one-on-one experience of email marketing may completely rely on the data and algorithms that the app decides. Organizations that can shift to this kind of automation will stand out from the crowd, while others will struggle to stay relevant.
The experience of the reading email will be entirely different
With more people reading emails on their 6-inch screens, email copy has gotten shorter, and many emails reduce their focus down to just the call to action.
But people will not just check their emails on smartphones in the future. Think of smartwatches, cars, smart fridges, basically anything with an LED screen. And what about hearing your emails through a voice-interface device like Google Home?
So, in the future, the challenge will not only be making your email shorter for a small screen but also adaptable to different devices and even voice recognition.
Soon the people's inboxes will have all possibilities of interactions. As mentioned above, we suspect that subscribers will have to make purchases inside and email, without leaving the inbox. So, the inbox experience of your emails will have to fit both high- and low-sophistication devices to become relevant.
How to have a bright future of email marketing?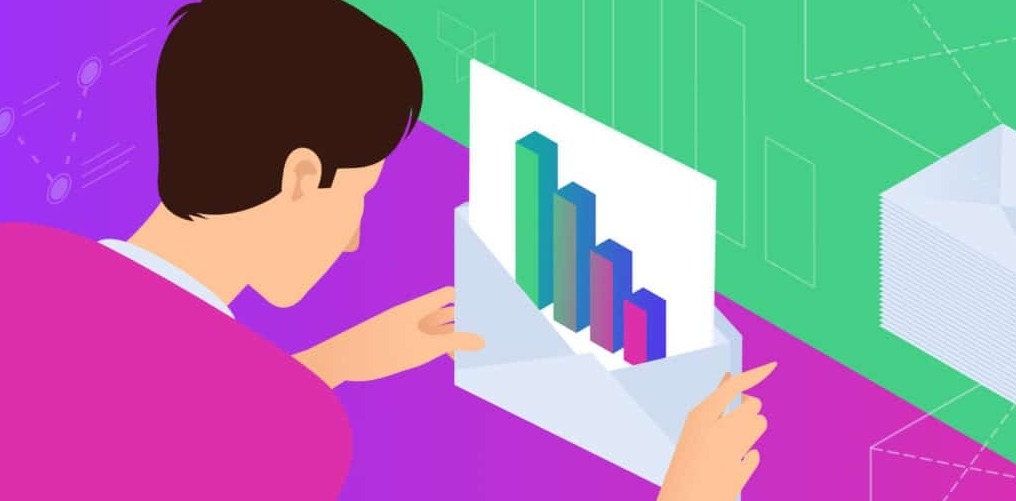 With agreement that we are going to have both upsides and downsides, how can we make sure to have the necessary power for the future of email marketing? Here are some strategies to bring the most value to your emails, no matter what the future holds:
Try to secure your place in the inbox: Brands have long relied on good deliverability, but it's becoming more difficult to regularly hit the inbox, forcing marketers to go above and beyond. Now, brands need to ensure the steps for email authentication and review analytics to identify and failing point in the email delivery, and have a good place in the audience's inbox.
Combine personalization and automation: To truly tailor your campaigns to each subscriber, you need to look beyond basic automation. You should try automated emails that are behavior-triggered to have unique messages for the audience. Start by thinking of touchpoints to identify where you can add automated value and sustain engagement.
Do more with emails than just sales: Subscribers nowadays want more from your brand than endless promotion. Relevant educational content like inspiration, case studies, tips can sustain the subscriber's interest while building more trust in your brand.
Always try more with your email design: New priorities are changing for email designers. For example, brands are taking more notice of dark mode. With increasing possibilities and devices, find a way to balance innovation and simplicity, so you won't hurt the reading experience.
Capitalize on technology advances: Not only is emailing applications becoming more powerful, but advanced features are also becoming more accessible thanks to the expanding number of economical solutions available. Be sure to check out your email marketing platform's features and see updates to use their full potential.
Well, we have to mention AVADA Marketing Automation here, with updates for years to come and features that will make your email marketing much more efficient with automation, workflows, SMS, segmentation, editor, and more. We will help you smoothly slide into the future of email marketing.
Final words
Now that you've gained expert understanding of the innovations driving the future of email marketing, it's up to you to determine which ones are most relevant to the business and audience. Marketers will need to be adaptable and open to experimenting as the industry continues to evolve in the coming years. Prepare for some unexpected twists and turns!
To get ahead, follow our blogs for the best resources on email and SMS marketing!
New Posts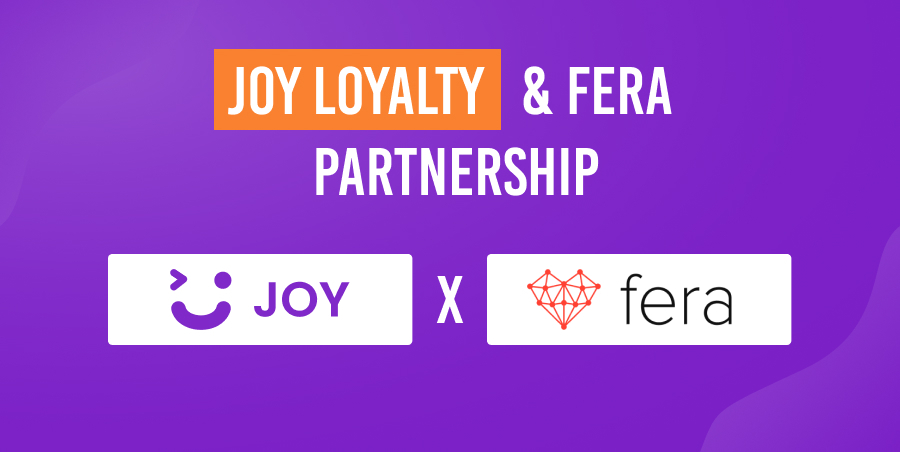 Subscribe
Stay in the know
Get special offers on the latest news from AVADA.
40k
subscribers has been joined!
Earn $10 in reward now!