Everything you need to know about Shopify Inventory management
Shopify just revealed that it now has over one million merchants on its platform around the world. These companies, who are based in over 175 countries, choose Shopify to run their online stores because of the flexibility and resources it offers to enable companies of all sizes to scale. Inventory management is one of the most critical parts of a Shopify merchant's success. We will cover all of the guidelines for using management inventory in this article.
Why is Inventory Management important in Shopify?
Shopify is without a doubt one of the world's most powerful eCommerce and website-building platforms. Even as more competitors using this technology, such as WooCommerce or Magento, enter the market, Shopify still leads by continuously delivering new and improved features for users. As a tool for eCommerce websites, Shopify recognizes the need for good inventory management and allows businesses to see everything from order status to inventory across all of their sales channels. The Inventory section of Shopify provides you with the basic functionality you need to track and adjust inventory information. However, there are some limitations to what Shopify can do on its own. Thus, Inventory Management apps can help with this.
Related articles
Benefits and challenges of Shopify Inventory Management
Benefits
Guaranteed not to run out of stock
Running out of stock means you'll miss out on sales opportunities. If the product they want to buy isn't available, most online shoppers will go elsewhere, and the majority of those customers will continue to shop with your competitors in the future.
Reduce inventory waste
Using a good inventory management tool will keep you from buying stock you won't use. Purchasing too many products to keep in stock increases inventory expenses while also raising the risk of waste and loss if you are working with perishable items.
Improve customer experience
An inventory management app gives your customers a better experience. You may instantly inform your clients about how much stock you have left and whether or not you are prepared to accept their requests.
Manage cash flow
Inventory management apps can help you see your cash flow and assets more clearly. This makes determining how much you should budget for new stock for your business much easier. You can also make informed decisions about product pricing and warehouse space utilization. Some inventory management software even has accounting integration.
Reduce your team's workload
Running an eCommerce store takes a lot of work. You won't always have time to keep track of every barcode and product unit if you're trying to manage sales and provide an exceptional client experience. Inventory management apps relieve part of the burden off your team, allowing you to concentrate on what's important.
Challenges
A couple of Shopify's integrated inventory monitoring functionalities may provide some unforeseen issues for companies with complex processes or supply networks. It's critical to recognize these issues and create solutions adapted to your own circumstance, whether your store is truly direct-to-everywhere or you have unique demands linked to multichannel sales.
Products not integrating into Shopify
Shopify has one of the most extensive listings of things that are prohibited or restricted. If your company offers products that aren't compatible with Shopify, you'll have to manually install multichannel inventory management on other platforms. This implies that instead of having everything controlled in one location, you'll have to interact with Shopify and your other channels separately.
This can be a time-consuming and tiresome operation, with the risk of your organization overselling due to variations in inventory levels across channels (which can then directly affect customer experience).
Automated replenishment of inventory
When a Shopify store has a big number of SKUs, the process of replenishing inventories becomes increasingly difficult. Greater SKUs, on the other hand, imply more opportunities for stockouts, miscounts, and other inventory errors.
The aim is to create a system that automatically generates buy orders when stock levels fall below a specific threshold and suggests order sizes that would accelerate replenishment while eliminating mistakes. It should take into consideration the velocity of your existing sales orders, not just on Shopify, but across all of your other selling channels.
Functionalities across channels
Multichannel retailers desire a single view of their inventory and business data, including the freedom to choose how inventory is shared across listings and a clear knowledge of the profitability of each SKU. You'll need to look into channel-by-channel profitability to see how your items perform on channels other than Shopify, such as Amazon, Walmart, Etsy, Target, and others.
When you consider that some of these features aren't built-in to Shopify, this can be an issue. This does not, however, indicate that they are completely unavailable. Merchants may utilize the Shopify app store to gain the tools they need, such as barcode technology and dropshipping, to make inventory management easier and more efficient.
Main features in Shopify Inventory Management
While Shopify's marketplace has a variety of inventory management apps, it's best to go with one that has a comprehensive feature set to minimize conflicts and to reduce the number of apps connected to your store. Many variables of your business come into play when choosing an inventory management tool, but here are a few to consider:
1. Multi-warehouse and multi-channel features are both available
Ensure that all of your sales channels and warehouses have an accurate inventory. Inventory updates should show on your sales channels in less than 15 minutes.
2. Routing and automation of orders
Orders are sent to the most relevant shipping provider and warehouse automatically. This may be done based on warehouse locations, delivery dates, or product availability throughout your warehouses.
3. Features for inventory management
Based on your stock levels, you can control and alter the quantity of units featured on your listings. This reduces overselling by limiting the amount of units accessible on faster selling channels, ensuring that you don't process an order you won't be able to fulfill.
4. Comprehensive reporting and analytics
Gather up-to-date information about stock levels, profitability, and sales margins across all of your channels and warehouses.
5. Inventory that is shared across multiple listings for the same product
While Shopify allows you to maintain variation inventory inside a single offering, managing several listings that use the same inventory source may be difficult.
6. Inventory replenishment that is automated
The inventory replenishment process may get more sophisticated when a brand handles more SKUs, as previously stated. Systems that automatically generate POs and propose order quantities are critical for streamlining this replenishment.
7. Inventory that has been locked
Merchants who provide pre-order sales or special promotions may choose to keep some units off of their listings. These businesses require a system that not only displays total inventory, but also distinguishes locked-up merchandise from the rest.
8. Functionalities that span multiple channels
Multichannel brands require a unified, comprehensive picture of their inventory and business information, as detailed in the Shopify inventory management problems. Customizing how inventory is divided between listings, having complete visibility into all warehouse inventory, and knowing the profitability of each SKU across each channel are all examples of this.
Keep in mind that when you add more applications to your shop, your site will get slower. Make sure to consider all of the Shopify inventory management app possibilities before deciding on the one that best suits your needs.
9. Purchase orders that are automatically generated
Create POs based on sales velocity and lead time, with suggested reorder amounts adjusted to keep sales flowing or changing based on predicted demand.
Top 5 Inventory Management Apps in 2022
Skubana claims to be the Commerce operating system, which is a bold claim. This software solution is well-known for its powerful analytical skills and ability to make some of the more challenging parts of inventory management simple.
Skubana is an inventory management system created by and for vendors. Everything you need to keep track of your company's performance is all on one easy-to-use platform. You can check all of your most important stats, such as incoming stock, fulfillment performance indicators, and low-stock levels, from the Skubana dashboard.
Skubana makes inventory management easier by allowing users to import products from their warehouse environment with a single click. You can also use the built-in purchase order manual to cancel, track, or create orders. Skubana may also generate reports that indicate unit margins, gross margins, and other important information.
Pros
Easy-to-use platform created by sellers for sellers. Extremely user-friendly for novices.
Customer service and support are outstanding.
Excellent analytic features with in-depth reports
All-in-one management platform for business performance
Insights on your best-selling items
Importing from a warehouse with a single click
Cons
When compared to other services, it's a little pricey.
More features equal a steeper learning curve.
There are fewer integrations than some of the alternatives.
Price
You can receive a free sample to try out the software, but you'll need to apply for a bespoke quote after that. The minimum monthly charge is roughly $999, which is far higher than most small businesses can afford.
With improved insights into when they should be ordering new products for their clients, Stocky guarantees that business owners will be able to increase their profitability and lessen the danger of inventory loss. Stocky assists you in your aim to expand your business by saving time and reducing errors. Examining your sales analytics can also help you get forecasts based on recent success.
Stocky's key capabilities include everything from purchase order creation to remote visibility into your locations and warehouses.
Pros
Orders for suppliers and vendors are simple to create.
Beginners will appreciate the simple backend system.
Suggestions for orders based on sales data
Insights on high-revenue goods and low stock indicators
Support for demand forecasting
Adjustments and stock transfers
In-depth reporting, analytics, and insights
Cons
There is no further functionality such as order and delivery fulfillment.
Some advanced forecasting tools are missing.
Price
Stocky is a free tool for Shopify POS Pro users.
Sellbrite is a powerful online inventory management system that you can combine with Amazon, Etsy, and eBay checkouts. Sellbrite is a service that helps Shopify users sell their items on some of the world's most popular online marketplaces.
This useful tool provides access to a number of important aspects that can help ecommerce platforms run better. You can, for example, access numerous warehouse locations and integrate your business with Amazon Fulfillment. Companies that use Sellbrite also have access to a centralized order fulfillment interface, which allows them to fulfill a variety of orders.
With an app that offers you a thorough picture of your sales, you can effortlessly list your new products no matter where people shop. Sellbrite dynamically adjusts and syncs inventory information whenever and wherever sales occur to avoid overselling products you no longer have access to.
Pros
Excellent, user-friendly platform
Excellent client service and assistance
Works with a variety of marketplaces.
Multiple warehouse locations are supported.
Amazon integration for fulfillment
All-in-one centralized interface
Inventory synchronization is done automatically.
Cons
Accounting programs do not sync.
Smaller enterprises may not be the greatest choice.
Price
Monthly price for Sellbrite starts at $20 for 100 orders per month. Support is available for $160 per month for Shopify businesses that process about 10,000 monthly orders.
Shopify's Stock Sync app is one of the most popular inventory management solutions accessible right now. This app has a strong Google presence, with hundreds of good ratings. Stock Sync is the right solution for automatic inventory update for thousands of Shopify users. Stock Sync is useful for managing various suppliers, changing product pricing, and more.
This could be the advanced inventory management tool you've been waiting for. Stock Sync allows you to automatically update inventory data based on SKUs and other details. You can change product pricing, export your inventory, sync information, and more with the Stock Sync app. It also allows a variety of inventory adjustments that can be planned.
Pros
Inventory management features with a wide range of options
Rest API, email, FTP, and more interfaces are all available.
Inventory timetable that is automated
Inventory feed management that is comprehensive
14 days of free access
Excellent shipping characteristics
Price changes are simple to do.
Cons
It's a long and winding process to get everything set up.
The mapping features are difficult to utilize.
Price
There's a 14-day free trial to get you started with the program, as well as a free plan with unlimited user trigger updates, batch inventory changes, and more. Only 3000 SKUs are supported under the free plan.
The $5 per month Basic package supports 4,000 SKUs, while the $10 per month Pro plan includes exceptional customer service.
The cost of enterprise services begins at $49 per month.
ShipHero is a fantastic multi-channel inventory management solution for your e-commerce shop. With ShipHero, you'll have access to a slew of useful features that will help you avoid overselling and increase sales. This software allows you to sync your inventory in real time across all of your sales channels.
You receive access to batch order processing, purchase order information, returns management, and many forms of advanced reporting when you sync inventory information. If you want to go beyond only a direct relationship with a supplier like USPS, ShipHero will immediately improve your sales operations. You can even make your own computer-generated rules.
Cycle counting, kit development, merged order notifications or popups, and multiple warehouse inventory management systems are all available with ShipHero. This app works with eBay, Amazon, and the United States Postal Service. It is, however, significantly more expensive than some of the competing items.
Pros
Inventory management across many warehouses is brilliant.
Packing, choosing, and shipping functions are all excellent.
Reduce the cost of shipping
Run a warehouse with no fear.
Real-time inventory and order tracking
Solution that is entirely cloud-based
The manufacture of kits and the counting of cycles
USPS, eBay, and Amazon integrations
Cons
Extremely costly
For novices, it's a bit difficult.
Price
ShipHero's pricing is quite high, starting at over $1,1850 per month for smaller firms.
For large companies who want access to batch pick and pack, multi-warehouse management, and limitless orders, the price goes up to $2,750 per month.
In conclusion
When looking for the best app for inventory management, consider things like handy integrations with other apps you already use, such as checkout and finance management. Sales forecasting can be aided by detailed inventory tracking and extensive reports. Additionally, if you have both an offline and online presence, you may want to consider a POS integration.
We've just highlighted a few of the top inventory management systems here, but there are lots more out there, and many of them come with a free trial to get you started.
New Posts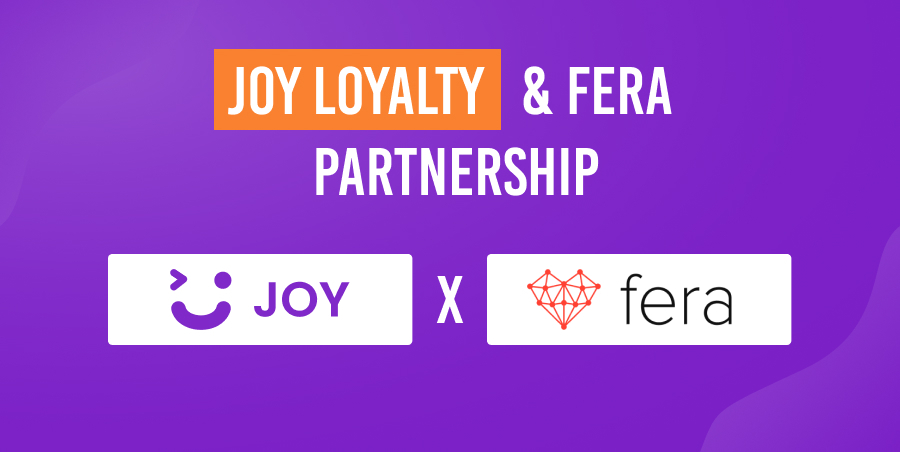 Subscribe
Stay in the know
Get special offers on the latest news from AVADA.
40k
subscribers has been joined!
Earn $10 in reward now!