What is a SKU Number? 9 Tips to Effectively Use SKU Numbers
If you are a retail veteran or the one who prepares to open your first business, at the same time, you have a large inventory of various products, and also limited and specialized detailed in just one product, then this article is so for you. As it is all about SKU number
In a brief view, SKUs are widely used by retailers in their coding systems to keep track of their inventory and measure how their sales are tracking. The use of these codes would be especially helpful when stores need to reorder products and which items need to be moved and which don't. However, knowing about how SKU works behind the scenes is often skipped by most merchants.
Hence, first, let's get started with What is a SKU Number? 9 Tips and Practices to Effectively Use SKU Numbers in this article today. I bet that you will find some things helpful about SKU here.
What's a SKU number?
Stock Keeping Unit which shorts for SKU is a specific number that is utilized to track a business' inventory from the inner parts. SKUs use both letters and numerals, which is alphanumeric, and they provide information on the most crucial features of a product including the price, color, style, brand, gender, type, and size, and more.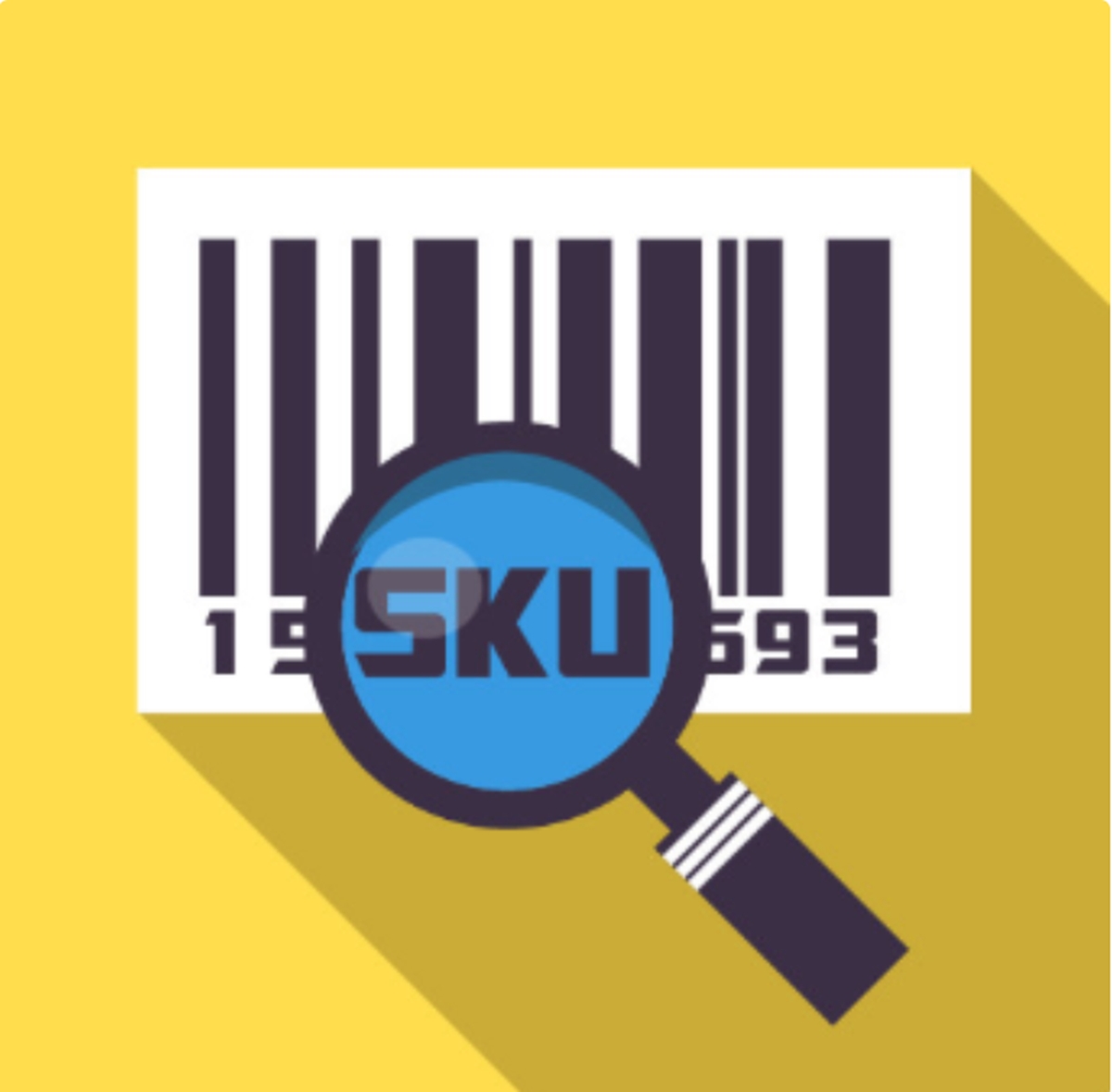 In the SKUs, you should place the information in order of the most important to the least important one, respectively. What is more, each business has a unique SKUs, which is tailored to represent what your customers or vendors require the most on your store's merchandise.
Differences between SKU number and UPC code
When looking at the back of a product, you might wonder about the lines of the number on it. In most situations, that sequences of numbers are usually the product's SKU and UPC code. However, they are different due to their separate purposes. UPCs, or Universal Product Codes, are numbers used by businesses in order to offer a product description that anyone can read. Meanwhile, a SKU is a number given to a product by the company for stock-keeping targets and internal operations.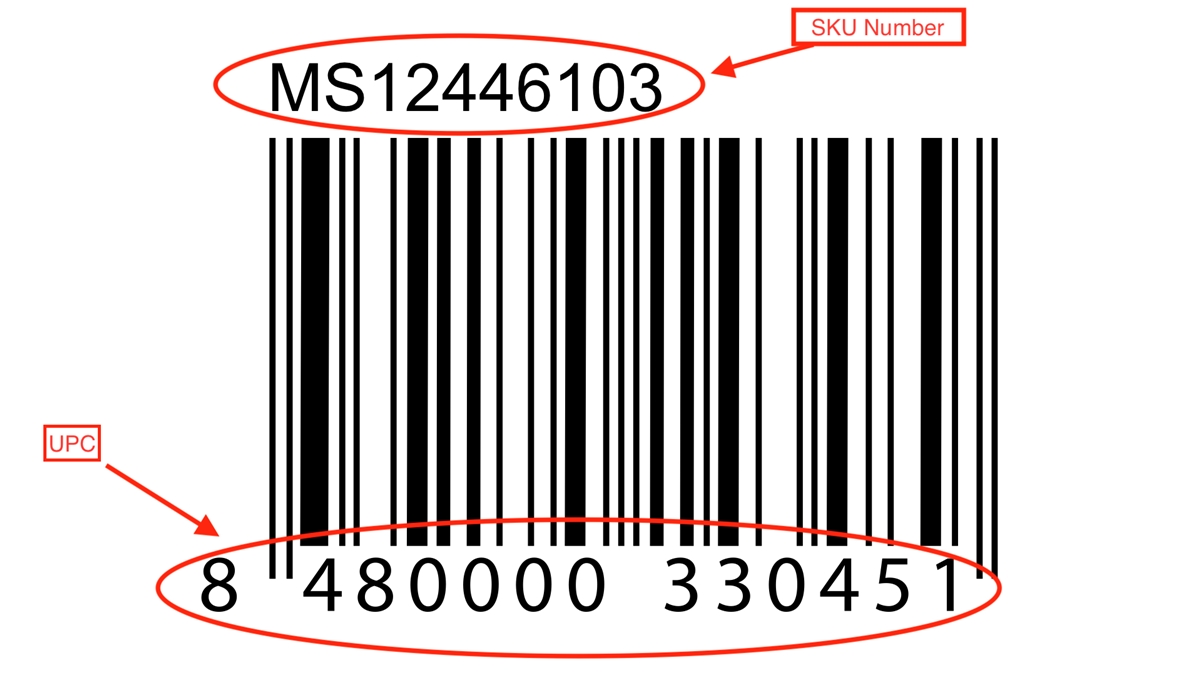 If you are still confused, I have this comparison below:
| SKU - Stock Keeping Unit | UPC - Universal Product Code |
| --- | --- |
| Internal | Universal |
| Between 8 to 12 characters | Always 12 characters |
| Used to identify product traits | Used to determine the manufacturer and item |
| Alphanumeric | Numeric |
| SKU architecture is decided by the retailer | UPC architecture is created by the Global Standards Organization |
| Accompanies a barcode |   |
Overall, here is the quick tip to identify SKU number and UPC code when you are a retailer. SKU is what will identify the product traits, meanwhile, the UPC code to define the manufacturer in the first six numbers, then the item in the next five characters, and with the last number for the check digit. You can formulate the check digit by inputting or multiplying multiple digits in the code to prove you have the valid UPC code.
What are SKU numbers used for?
How are SKUs utilized?
SKUs are used mostly by merchants to track their inventory and sales so that they can have analytical data for developing relationships with the vendors and customers. Every merchant has their own tracking purpose, so it is really necessary for you to examine your business' specifications before forming your SKU architecture. The steps below are recommended to follow in most cases of creating a SKUs architecture:
Ask yourself about the size of your stock:
First, ask yourself about the size of your stock, in minimal range, this would rely on your intentions to track your customer types, like adults, babies, or kids, and so on. If you have larger side stock, then you might have to break the product's traits down to have details on the product, like type > gender > size
Make sure the number sequence is unique:
If your SKUs mirror something, like a manufacturer SKU or were duplicated for different products, for example, then you might be hindered from the ability to precisely track your inventory.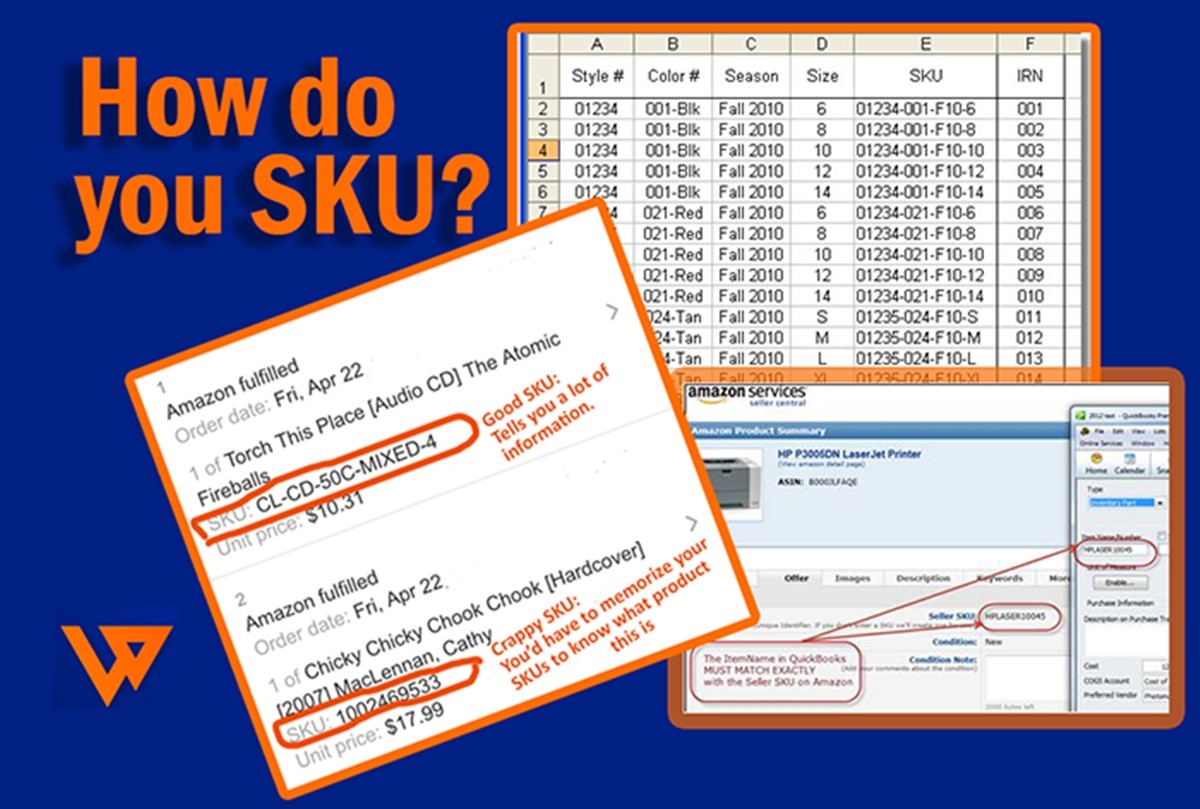 Keep the customer in mind:
Also, remembering what is important to your customers about your merchandise is the thing you need to do. For example, if they often ask about color, then you need to put the number that represents color at the beginning of your SKU because this can help you quickly offer the desired information for them.
Choose your inventory system:
For choosing the inventory system, consider your case if you utilize a point-of-sale system with inventory management, then you will be able to create a SKU architecture within it. In case you have a smaller inventory, you still can actually create it by hand and on an as-needed basis.
Key Uses for SKUs
Coding your products helps your internal teams maintain the processes streamlined and data intact, as well as your customers. When you have your SKUs disorganized, it will hinder your retail operations. So, what are exactly SKUs numbers used for?
For every business, tracking goods always needs to be done in a proper way to know how many are available. A method that is usually used is a cloud inventory management system. It would be more convenient for you, if the products in a warehouse or storage room that has SKUs because it will help you determine these products easier.
As you might have already known, people often complete stocktakes at regular intervals to make sure that the actual stock levels at a business' warehouse can match the stock levels recorded in the inventory management system. So, it is important for the product variation to have a specific SKU, like a code for you. As a result, organizing and identifying products using SKUs would be so much easier and more straightforward for you.
Plus, tracking and identifying inventory shrinkage is also an essential aspect for a business to consider. This problem happens when the business has trouble dealing with items that are not sold or are missing. Along the supply chain, items can be damaged or missing anywhere and sometimes they are lost because of theft. With the diligent inventory categorization with SKUs, it will help the stock movements transparent and pinpoint where and how stock goes missing to minimize the theft's risk.
When you manually manage large quantities of inventory, it would be so difficult if you are a small business owner. Then, having an SKU to every product variation will help you know clearer about the quantity of on-hand products, which means you can keep better track of your inventory levels, reorder in case you need to, and decrease the inventory holding costs.
When you track product variants with SKUs, then not only the main product line can be reported, but even the individual variation of it including color, size, material, etc. With these reports, you will be able to know which ones are your best sellers and even those that are underperforming. Consequently, you will receive a clearer picture of your major profit streams and create strategic product methods to grow your business later on.
What are the benefits of using SKU numbers?
As a matter of fact, SKU can actually do more than just identify a product. Come along with it is the ability to track the price, product options, and manufacturers of the merchandise and more. What is more, many retailers utilize the next series of numbers in the SKU to group products together for analysis. For instance, they put the number 25-10xxx as gas ovens and 25-20xxx as electric ovens or else. In order to know more clearly, here come the details of benefits in using SKU numbers:
Of course. As SKUs help you gain optimal inventory levels, then you will be able to decrease the associated expenses and save a considerable amount of money. Also, some inventory management software even automates a lot of tasks for you based on SKUs. As a result, you will have to spend less time manually managing these processes.
As SKUs can capture identifying information, so it will help things easier in grouping products together depending on different features. If you have SKUs, you can report products in a more robust way that has deeper insights for your brand. In case your brand is rapidly growing one, then it is a great idea to not only see which products are most profitable but also learn from which specific variants are most or least popular. Knowing this information can really affect the marketing campaigns, cross-promotion strategies, pricing, and product development as you now have detailed information about sales trends.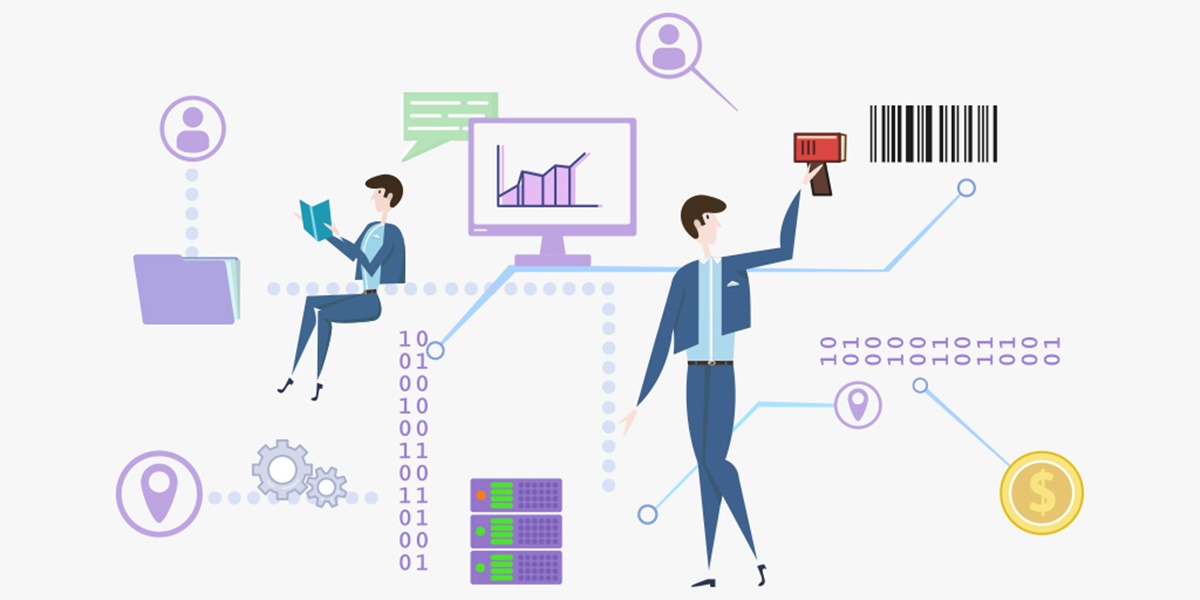 Improving employee spirit
With a standardized product reference language, it will be so much easier to search, find, and sell your products, especially for those who have a multi-vendor product catalog. If a person can handle problems easily with a convenient tool, that person's spirit will be improved a lot. When your employees are stress-free, then you can gain the benefits to reduce turnover and keep the team motivated. Especially for high-growth brands, then it is really important to have a staff who feels motivated to handle the boundaries and actively contribute to the brand's growth.
Better customer experience
SKUs enable you to have a more operational organization, which also will bring with smooth customer experience. By using the data that gained from SKUs, you will be able to provide more strategic and relevant product recommendations to drive the cross-promotion and upsell it to recommend products and variants that are often bought together for your customer. What is more, customers are those who can also track during the purchase process. For example, when they have questions about their order, they can utilize the SKU printed their invoice to track. Also, if they want to buy some more goods, they can search your site by the SKU or ask your customer service team about it in an easy way.
Minimize inventory issues
As I have mentioned above, the SKU numbering system can really help improving inventory control when all the benefits are intertwined with the other. More specifically, when you improve the employees' spirit, they will be more responsible and might lead to less internal theft, the deeper report will help you reduce stock-outs, and if you get positive customer experience, then you will be able to boost cash flow. What is a great advantage!
How to effectively use SKU?
Use SKU to track inventory
As the initial purpose of SKUs is tracking product features, so it is easy to understand when you can utilize SKU to make sure your inventory is tracked in an accurate way. So, the availability here is what you will need to focus on while tracking. When your products' statuses are continuously tracked, then your SKU architecture will help you pinpoint precisely to ordering new products, then you will never have to worry about out-of-stock merchandise. Also, the most important one is the accuracy that comes with efficiency and productivity. As a result, you will be able to better understand the evolving demands of your business by keeping track of your products in real-time.
Use SKU to forecast sales
When you can keep precise numbers on your inventory, you can also use SKUs for forecasting sales and anticipating your business' demands. Consequently, you will be able to keep your products in stock in an easy way, at the same time, designate your business as a reliable one that suits your customers and even vendors.
How can SKU be utilized to forecast sales? For instance, if you want to entirely eliminate slow sellers from your store, meanwhile, there are still some important customers that want those products. So, if you stop selling them, it is more likely that your customers will go and buy at some businesses else. By structuring your SKU architecture, you will be able to offer information about your products that customers really want to know about. Plus, you will be able to be more strategical in analyzing your products, forecasting the outcome, which will help you make wise decisions regarding your store's ever-changing inventory.
Use SKU to know which are your profit generators
Even more, your SKU architecture can be helpful in understanding what items in your business' that customers most seek for, as well as the least desired ones. On one side, this helps you know when to reorder and which ones to take out of the inventory, also the way to become more creative with your highest-selling items because you can know what your business' biggest profit generators are. Then, you will be able to make your own strategic product displays, make sure they are easily accessible on your online store's landing page. As a result, keep yours always in stock.
Use SKU for customers relationship
You can use SKU architectures for anticipating reorder points as well as helping your customers to always be able to find the products that are sought out to buy. Then, when you are already able to track reorder points, creating a shopping experience with minimal out-of-stock statuses would be easier than ever, not to mention this can result in an increase in brand loyalty and satisfaction among buyers. If you have your product actually becomes out of stock, then you still have your customers willing to patiently wait instead of taking their business elsewhere.
Best practices to manage your SKUs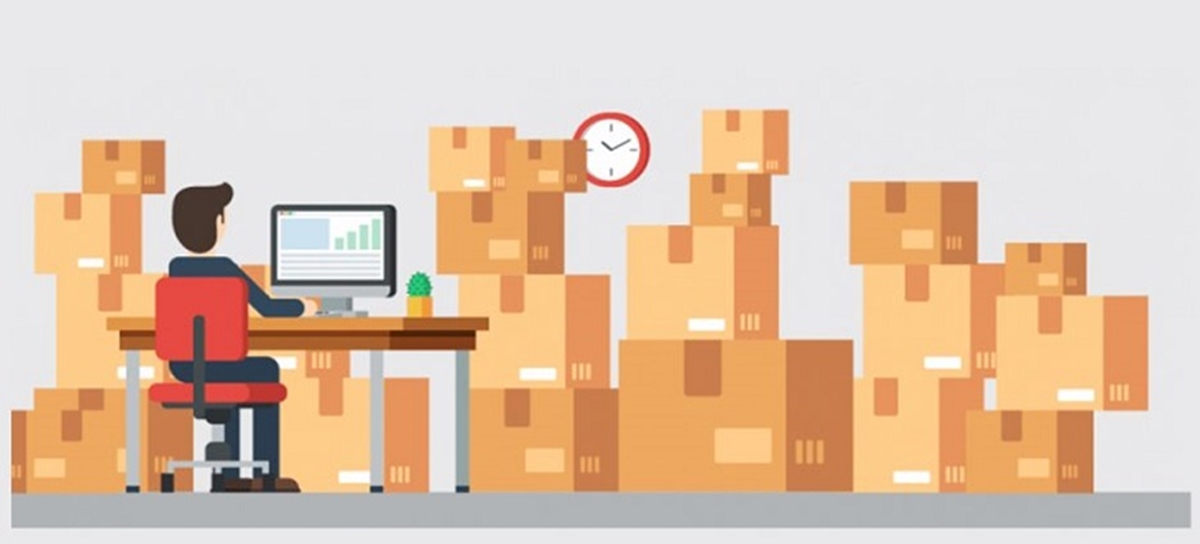 Normally, there is no industry standard for SKU naming conventions, but you still need to follow some best practices to manage your SKUs:
Stick to 6–12 digits. You will not be given the variety to any shorter length. Meanwhile, the longer ones could get too complicated and challenging to manage. Some 3PLs will limit you to the length of 16, but believe me, you will never want to go further than 32 characters in your code.
Never use the number 0 or the letter O. The reason is simple that is you might misunderstand between 0 and O. Also, the number 1 can also do the same mixed-up thing with the letters I and L. Staying away from symbols, punctuation, and spaces altogether is also recommended, just try to use dashes, if needed.
Make it easy to understand. You should be straightforward, like when the product's size is so small, just use an X instead of 1 to make it clear.
Go in order of importance. You should put the most significant trait of the item first and the last one for the last. Some unique features can be grouping, collection, or most-asked-about details.
Keep the formatting simple and consistent. They should not be formed with too many types of formats. Just try to use numbers, capital letters, and separators such as dashes or dots.
Avoid using a manufacturer's part number. Because a manufacturer's part number can expose your supply chain, and it can not scale across multi-vendor goods catalogs.
Learn more: How to generate an SKU number?
Conclusion
On the whole, SKUs are not a one-size-fits-all for merchants and there is no one-size-fits-all approach to SKU management. It is all about your business' targets and what works for your team. The more you tailor your architecture to your particular demands, the more you will bring your business up need to the success.
Just remember that you need to know what is essential for you, your vendors, and your customers, then just start the procedure of generating a SKU architecture to manage your business' inventory in an effective way and still can understand how to grow your business at the same time.
So, that wraps this article today of What is a SKU Number? 9 Tips and Practices to Effectively Use SKU Numbers. If you are still having something on your mind, feel free to ask us by leaving the comment below. We will try to respond to you as soon as possible.
---
Mike is a content writer at Avada, with a love for video games, gadgets, and software. He has been writing about the industry now for over 7 years. He likes to keep up-to-date with the latest software releases. He's also an avid reader, and he enjoys spending time outdoors with family and friends. When he's not working, you can usually find him playing video games or exploring new outdoor activities.
New Posts
Stay in the know
Get special offers on the latest news from AVADA.