How To Use Dynamic Email Marketing To 4x Sales Quickly
People are frequently surprised by the effectiveness of email marketing today. While some folks believe that email disappeared a few years ago, they are greatly mistaken. Emails are becoming more than just a means of personal or professional contact. Emails have the potential to make or break your eCommerce company.
With 2022 coming and the pandemic still going on, online selling is getting busier than ever. If you are burning money for social media marketing and pay-per-click advertising, then you should know email marketing remains the channel with the highest return on investment.
A powerful tool for that result is personalization, which can be applied to dynamic email marketing. Taking this technique may help your company beat the competition for the inbox, create long-term relationships with your audience, save time, and improve income.
Keep on reading to see how you can use dynamic email marketing to multiply your sales, as well as our tool for the job. Let's go!
What is dynamic email marketing?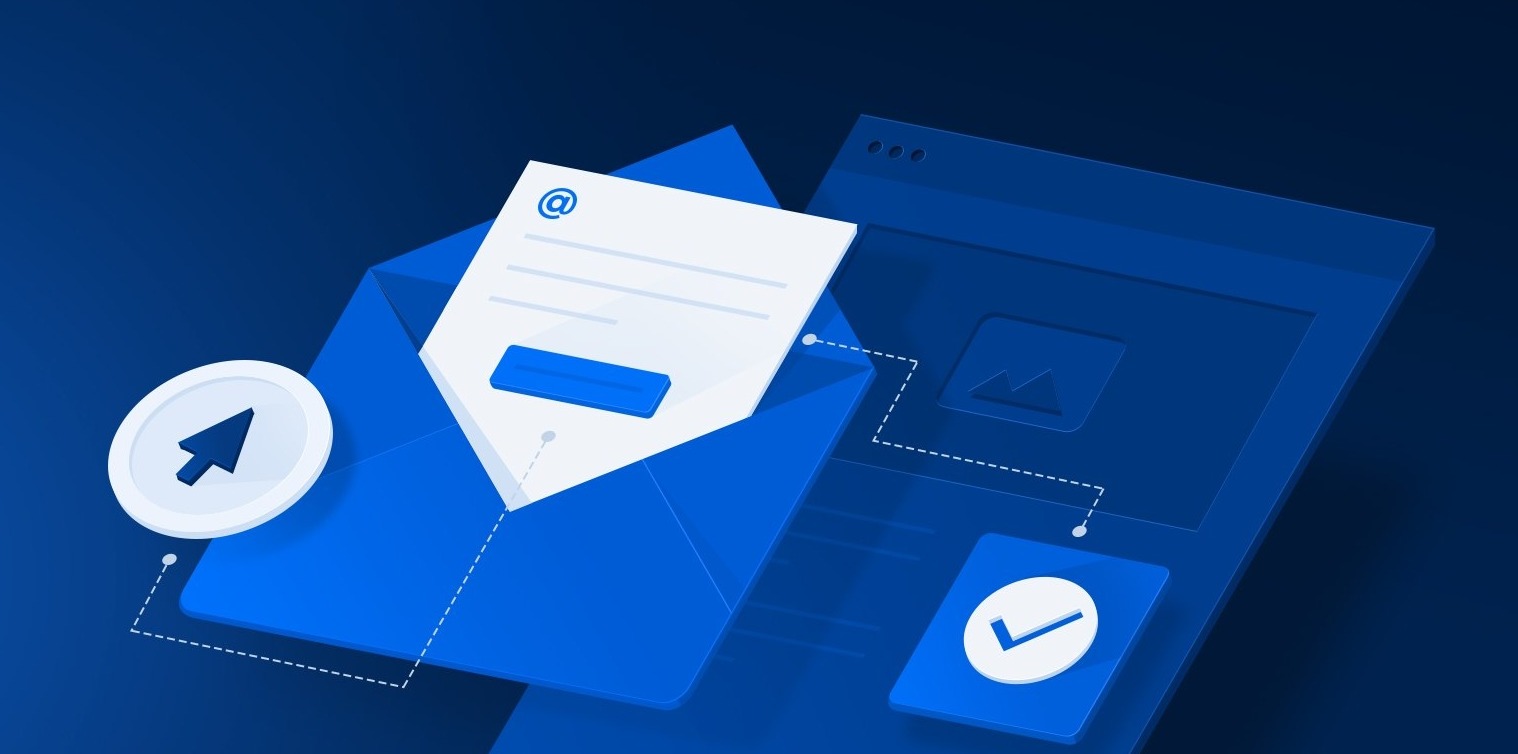 Dynamic email marketing involves tailoring certain elements of an email to each contact on a list. The personalised material changes depending on the behavior of your contacts or their data, which includes their name, age, gender, and so on. You can personalize many aspects of the email's content, such as the subject line, email body, graphics, and so on.
Birthday emails to contacts or emails with exclusive offers for a certain set of contacts or an individual contact, these all fall under the area of dynamic email marketing.
If you have acquired location information from your contacts, for example, you might employ dynamic emails depending on the location in a campaign inviting them to events in their specific geographic locations. After all, the chances of a Chicago resident attending a local event in Chicago are far greater than the chances of the same individual attending a cross-country event in San Francisco.
Many people confuse dynamic email marketing with list segmentation, but this is not the case. List segmentation involves sending a unique email to each individual list. While this is still a smart technique to deliver the correct email message to the right person at the right time, it takes time to create many emails. You simply need to create and send one email with dynamic email marketing.
Basics of dynamic email marketing
First and foremost, let's go through what you'll need to get started with dynamic email marketing. Dynamic emails take advantage of contextual marketing to communicate with users regardless of where they are in their decision-making process. Many marketers and sales professionals are overly concerned with closing the deal. In the process, they overlook the fact that a substantial number of their contacts are not yet ready to buy.
Because you can provide precise brand recommendations to your target, dynamic email overcomes this. You may route new leads to a landing page to buy your goods, while leading brand enthusiasts to an upsell offer with a one-time promo code.
There are two basic elements for dynamic email marketing, which are:
An email marketing software with dynamic content feature: This is essential since normal email service providers like Gmail and Outlook won't provide you with dynamic content. So having an email marketing platform that provides you dynamic email marketing with your selected plan - such as AVADA Marketing Automation - is necessary.
Data on your email list's contacts: The more data you can get on your customers , the better dynamic your emails have. Data such as age, name, gender, purchase history, interests, hobbies, etc. are all relevant.
You can group your contacts using the segmentation feature based on comparable hobbies, location, buying behavior, and so on. Once you've created those individual lists, you can simply select one and pick which material should be presented in which group. Making these subcategories improves the customization process because you know which group you're addressing.
Next up, let's see how you can implement dynamic email marketing into your eCommerce store.
How to create dynamic email marketing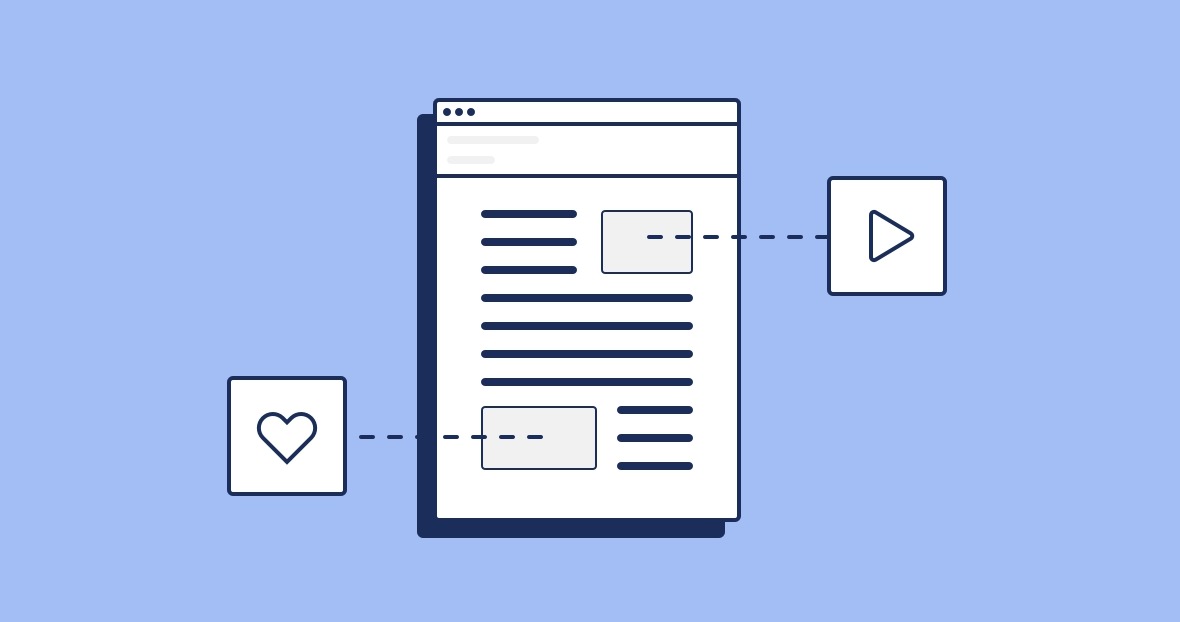 Going above and above for your subscribers is what it takes to create amazing dynamic email marketing. Customer expectations are already high; therefore, your team must come up with innovative ways to delight your audience.
Here are the steps to start using dynamic email marketing:
1. Gather contact data
You'll need access to consumer information. You may improve client data collection in three ways:
Community research - Collect review data from major platforms and search for relevant keywords on social media networks.

Customer interviews - Ask your customers directly about the outcomes they expect from using your product or service.

Customer feedback – Provide additional opportunities for your customers to communicate with you, such as email marketing statistics (opens and clicks), your sales CRM, questionnaires, quizzes, and website live chat.
If your email marketing platform can provide data insights on your website's visitor and list contacts, it's even better. You can collect data on auto-pilot then and also see if your dynamic email marketing approach actually works.
2. Segmenting your email list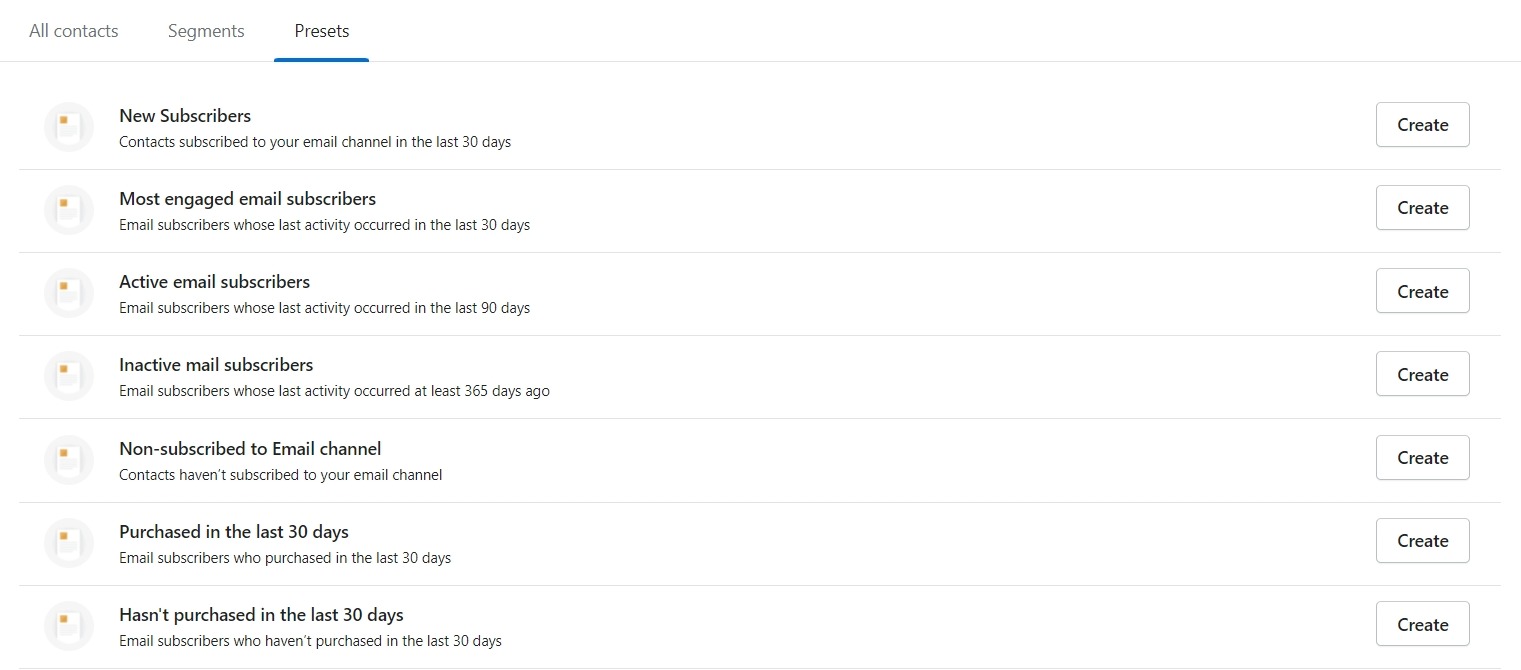 The next step in creating dynamic email marketing is to decide how to segment a list. A list segment can be created from any data point you can conceive of. Custom fields that you've accumulated through time can also be included as data points.
Consider this: not only can you develop entire campaigns based on client choices, but you can also utilize those same preferences to filter content.
With a tool like AVADA Marketing Automation, you have preset segments and also the ability to create segments based on your own criteria. You can choose filters to deliver different types of content to a specific group of audience.
Some segments that you can consider are:
New leads: Group new leads that want to learn about your products and send emails that address their specific needs.

New visitors: New visitors on your website from Facebook ads, Google search, or affiliate links can receive different kinds of offers.

High-value customers: Customers that often buy from you are eager to buy more. They should receive personalized offers and calls to action based on their purchasing history or items inside carts.

Potential customers: Convert these into paying customers or even loyal customers by email relevant product announcements (best sellers, new collections, etc.) and offers.
3. Create dynamic emails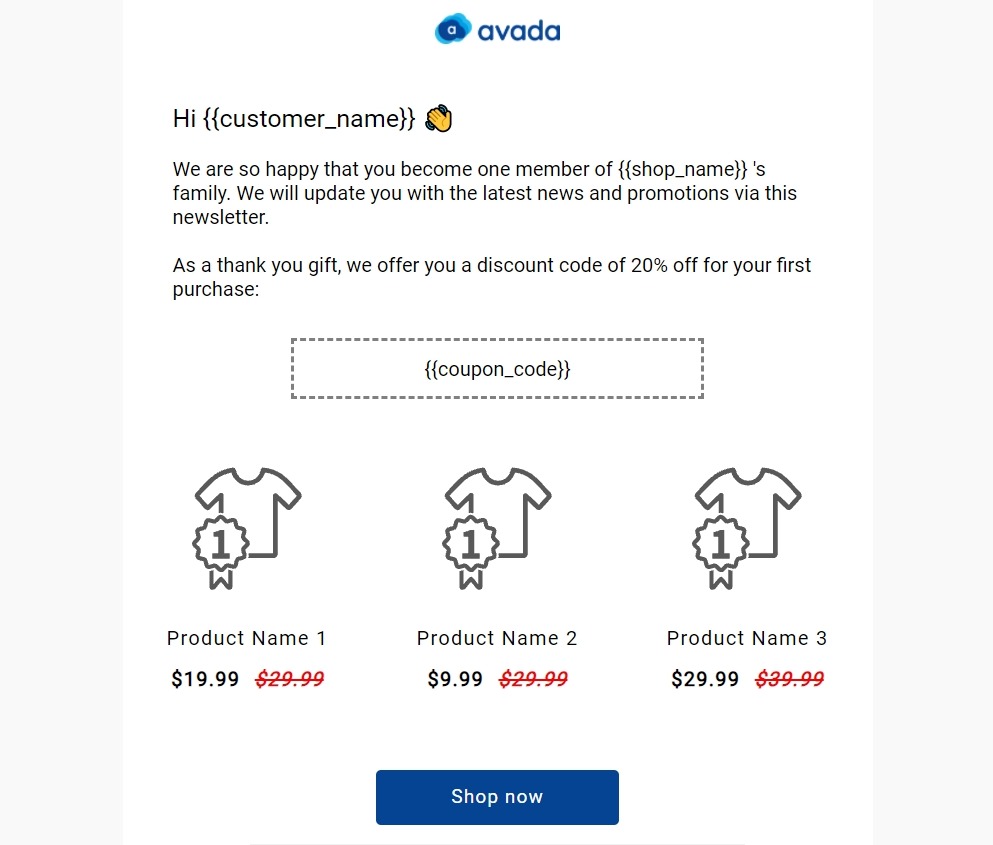 Typically, you have two ways of making your emails more dynamic:
Email subject line

Email content
With the subject line, you have many options to personalize it and send to your contacts. You can use variables like Name, location to get the respective result on the email's subject line.
For example, you can create a birthday email campaign with a coupon inside, and the subject line will call out the recipient's name. It's a good idea to make your messages more personalized and gain more open. Seeing your name in the subject line always makes you want to open the email more, right? You feel a little good intention there.
With the email content, you can:
Create personalized promo codes, discount coupons, or custom pricing for different segments of your list.

Use geolocation to send emails to contacts near your retail store location.

Send personalized birthday emails to your customers and make their day more special. This will also help build a good relationship beyond business.

Include dynamic product content - which can automatically change based on the customer's data or your own data. For example, with AVADA Marketing Automation, you can add dynamic products which will update based on your best selling products.
The last part sounds actually so convenient, doesn't it? Imagine sending emails that can adjust the content for the customers. Wel, with AVADA Marketing Automation, you can. Our Dynamic Content feature offers the following:
A dynamic Line items block that can display the items inside the customer's cart.

A dynamic Product block that can display items of Best seller, Newest products, or specific Collections.

A dynamic Photo reviews block that can display the review of the item that your customer has inside their cart.
For more information, read this guide on designing a sale email using dynamic product feed, in which we showcase how you can use our app to create dynamic email marketing. Better yet, try our app out to find out! It's free to start using and requires no credit card information.
You don't have to run two separate sales campaigns for each hemisphere when you use dynamic email marketing. Simply segment the list by geography and configure the content to display your summer or winter discount offerings. This method necessitates less effort to offer highly tailored, dynamic marketing campaigns. Successful email marketing campaigns can certainly use individualized content that is tailored to the specific circumstances of each list member.
So, when you use dynamic email marketing, you are delivering one-of-a-kind material. The more information you get about your subscribers, the more personalized the content of each campaign can be. If you integrate analytics in your segmentation filters, practically every email you send can be tailored to the recipient's specific situation.
Dynamic email marketing examples
Dynamic email marketing creates a memorable experience for customers. Here are some real-life examples for dynamic emails that you can see for inspiration.
Netflix

Netflix is well known for using user's data to offer relevant recommendations, making watchers glued to their seats with great series without even lifting up a finger.
By sending a tailored email depending on the user's choices, this streaming service encourages consumers to watch more episodes. In this situation, the dynamic content is the image from the series and its title. These options not only include movies from the user's list, but also offer new series that are related to their previous watch.
Timberland

Timberland delivers customized email content based on the occupation of its subscribers. This marketing email features a variety of work boots for folks who work outside. The goods are weather resistant, making them perfect for construction and industry employees.
Also, it won't hurt if those shoes are actually best-sellers. Buyers won't even need to think twice before buying these Timberland shoes for outdoor work.
Uber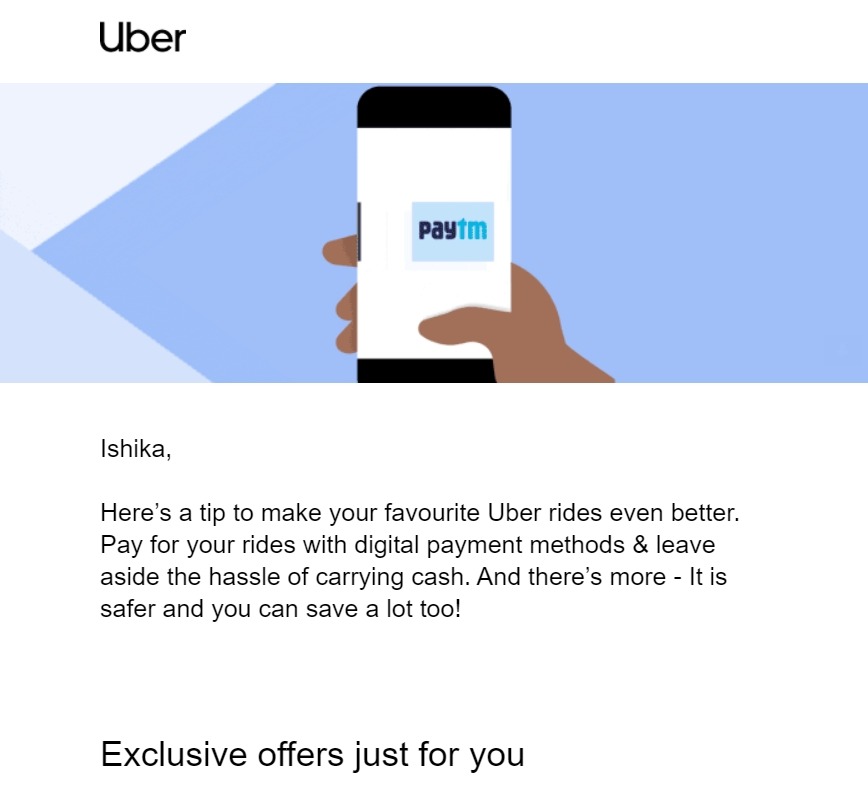 Uber, the well-known ride-hailing company, knows how to attract its users. Based on their travel activities, they provide these exclusive discount coupons and offers to each consumer. The more you use them for travel, the more deals you will receive.
If you commute on a daily basis or use Uber, you are likely to receive similar emails as well. If you own a travel company, an online store, or an eCommerce firm, you may learn from Uber and win the hearts of your consumers by making them feel special.
Implement dynamic email marketing today
Dynamic email marketing and email automation are a powerful combination for delivering relevant material to your audience within the context of an automated customer journey. Your subscribers will not only receive tailored messages, but they will also receive your message at the appropriate moment in the life cycle.
You can use dynamic emails for welcome series, upsell can cross-sell series, promotional series, etc. Get on the boat and start implementing the strategy with AVADA Marketing Automation - an industry leading solution for eCommerce companies to create automated email campaigns with dynamic content.
Click on the link below to start using our app.
New Posts
Stay in the know
Get special offers on the latest news from AVADA.