Do I Need a Wholesale License to Buy Wholesale?
The economy's growth is the most powerful driving force to enhance the role of expanding new business models of individuals and organizations. Wholesale appears in that scene and is playing an increasingly important role in the economy. Hence, more and more people want to become a wholesaler.
So What is Wholesaler? And Do You Need a Wholesale License to Buy Wholesale? Find out right away with AVADA in this article.
What are Wholesalers and Wholesale licenses?
Who is a Wholesaler?
A wholesaler is defined as "someone who buys and sells goods in large amounts to shop and business.We can understand that people buy and sell products and goods in large quantities and then redistribute them to smaller companies and individuals to serve commercial activities.
Furthermore, Wholesaler is the concept used to distinguish it from the retail operations where the subject is the retailer. Retailers are usually the ones who control the sale of goods and services directly to the end-users. In contrast, wholesalers are companies or businesses whose activities mainly involve wholesale activities.
These firms directly take the goods from the manufacturing facilities and then redistribute them to the smaller shops, but they rarely supply it to consumers in small quantities. You can find everything from manufactured goods to consumer goods, jewelry, and equipment at much lower prices outside the retail market, especially if you buy in bulk in their large booths. Usually, the wholesaler will encourage their customers to buy in bulk. For commercial purposes, wholesalers will target stable customers and supply products to them as usual.
Nowadays, the keyword What is Wholesaler? is searched and targeted by many people. In the modern economy, there are diversified forms of business, but economic experts have divided into the following three forms: Merchant wholesaler, Brokers and Agents and Manufacturer's sales, branches, and offices.
For the Merchant wholesalers, they are independently owned companies and own merchandise that they had previously imported. In the US, this type accounts for about 50% and accounts for the most important role in the economy. Ranked second is a trader represented by brokers and agents.
For brokers, they do not have ownership of the goods but they are a bridge to enable buyers and sellers find each other through negotiation. As for the agency model, the wholesaler represents the buyer or the seller (called the premium distributor), to the low-end facilities, stores but does not have ownership of the goods.
In the form of the Manufacturer's sales and branches office, the wholesaler will be the branches and sales offices of the direct manufacturer. They are the ones who autonomously distribute products to the market without using any advertising services or other wholesalers. I can mention the best examples in the world for these third-party traders, such as SuperValu - a merchant empire that distributes its products through the 11th US retail chain restaurants or Bigg's or Cub Foods, etc.
At this point, you have found yourself the answer to Wholesaler, and what types of merchants are popular today. But that's not enough for you to figure out the direction of your business dream through wholesaling. Let learn more about the wholesale license in the next section.
What is a wholesale license?
A wholesale license is a license that allows you to buy and sell items from the manufacturer in bulk. Depending on where you place your business, it is often called with names such as wholesale ID, resale certificate, or resale ID.
Wholesale requirements vary between states and industrie. Therefore, you need to spend time researching the laws of your place before starting a business and selling products. Remember that you cannot make bulk purchases without this license. When you buy from the manufacturer, they will ask to see the wholesale license to ensure you are not buying their product for other uses. Besides, if you are unable to present a wholesale license, the law enforcement agency may ask for a heavy fine.
Do I need a Wholesale license to buy wholesale?
Whether you run an online company, a home business, or a traditional store, a wholesale license must allow you to buy from a wholesaler. With this license, you have the legal right to purchase items in bulk from manufacturers and resell them to customers. One great privilege of a wholesale license, in particular, is that you don't need to pay sales tax on goods you are selling to someone else.
Also, applying for a wholesale license affirms your trustworthiness and honesty with suppliers and customers. This document gives them peace of mind that they deal with a company that will do its best to market and sells its products. Furthermore, this ensures that your business complies with local and national laws and according to appropriate regulations for the resale of wholesale products. Both you and your partner work with peace of mind and reduce the fear of breaking the law.
Read more:
What kind of Wholesale license do you need?
I want to emphasize again that you need a wholesale license to start buying/selling items. A wholesale license is called in different ways depending on where your business is located, such as wholesale ID, a resale ID, retail ID, a reseller's license, or a seller's permit.
You will need a few other items to get the wholesale license. First, you need to register your business with the IRS, and you need an Employer Identification Number (EIN).
Like a social security number critical to US citizens, an Employer Identification Number is required for a Limited Liability Company (LLC) or a C-corp S-corp company to legally conduct business activities, especially if you are running a business in the United States. All US companies need to have an EIN to open a US bank account, get loans, hire employees, and more. The EIN is valid for the life of the company.
However, if your business changes the type of company (for example, your business changes from an LLC to a C-corp company), a new Employer Identification Number is required.
Besides registering with the IRS and having an EIN, a state tax ID number and a sales-tax license are things you need to have before applying for a wholesale license.
How to get a Wholesale license to buy wholesale?
To start buying and selling products online, either in a store or at home, you must be registered for a business and have a wholesale license. You need to know that the laws can be different depending on where your business is located. If you are unsure, you can contact the IRS to inquire about the licenses you need to operate legally.
Here are three simple steps you need to take to get a wholesale license:
Step 1: Register your business
To become a wholesaler, the first thing you need to do is to legally register your business. This includes choosing a name and legal structure.
Whether you are running a limited liability company or a sole proprietorship, corporation, partner, legal structure determines how much tax you must pay, and what laws apply to Your Business. In order to be able to determine the structure that best suits your needs, I highly recommend that you should consult an attorney.
After your business is confirmed as a legal entity, you need to register an Employer Identification Number (EIN), also called a Federal Tax Identification Number. The EIN can be thought of as a Social Security number for your business. Once you have it, you can hire employees. Obtaining EIN security is completely free. This can be done online easily and quickly, the IRS says. You will need to wait four to five weeks to get your EIN.
Obtain a sales-tax license
After registering your business, you will need a sales tax license. This type of license is used to calculate sales tax on items that you sell. Depending on where you live, the percent you will charge and terms will vary. To obtain a sales tax license, you need to contact your state tax office. Different states have different applications and fees.
Obtain a wholesale license
Once you have your EIN and a sales-tax license, you can apply for and obtain your wholesale license by contacting the tax or sales office of the state where the business is located. As mentioned above, the applications and the fees will vary by state.
One thing to keep in mind is that, when you are licensed as a wholesaler, all sales tax on the products you are buying and selling is exempt. To find out if you are qualified to get a wholesale license, you can consult with an attorney or accountant.
How to buy wholesale without a license?
As I mentioned above, most wholesalers or manufacturers will ask you to show the wholesaler license and relevant legal documents when you make a purchase. However, there are a few wholesalers and closeout companies that allow you to buy bulk items at wholesale prices without a license.
Here I would like to suggest to you one of the best companies which are H&J Closeouts. This is a company that has dozens of different category items for you to choose from. The prices of these items start at just $ 0.10 per item. If you don't own a license and want to do regular wholesale, H&J Closeouts is very convenient because it sells items by cartons instead of pallets. Therefore, you can buy only what you need and nothing else is needed.
In particular, H&J offers free shipping on orders. Hence, it is undeniable that this is a place that gives you the lowest prices without a license at all. The company's handling process is extremely efficient and has rarely received any complaints. However, if you have problems or questions, excellent customer service is available.
With more than 25 years of service, H&J has a wide range of loyal customers including retailers and non-licensed customers. They are testimonials of H&J's excellent services. Hence, if you want to buy wholesale goods without a license, plus the lowest price, H&J is an ideal place to shop.
Read more:
Conclusion
Above is a clear and detailed article to answer the question Do I Need a Wholesale License to Buy Wholesale?. Hopefully, after this article, you understand more about wholesale licenses and trade smoothly. Good luck!
New Posts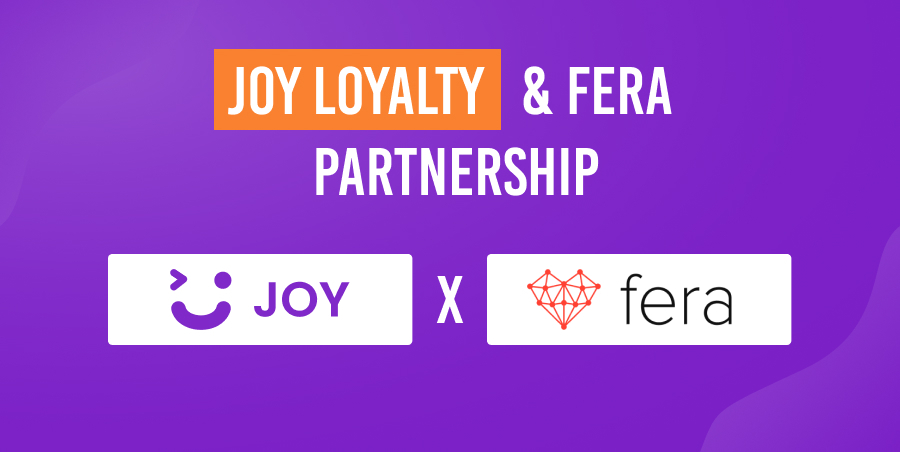 Subscribe
Stay in the know
Get special offers on the latest news from AVADA.
40k
subscribers has been joined!
Earn $10 in reward now!