11 Best Dental Marketing Strategies to Thrive in Dentistry in 2021
In 2020, the marketing landscape has shifted dramatically. Innovating and adapting to new methods of doing things while handling the growing need to persuade patients that their visits would be safe, dental offices were at the forefront of the dental industry. It changed the way information was disseminated because customers wanted to know exactly how their dentist was going to protect them from harm.
Having the dentistry sector be one of the healthiest industries helped. Standard sanitation and disinfection methods already included numerous safety measures, and new ones were quickly implemented. These unseen facts become the focus of marketing all of a sudden.
Dental practice marketing must find the right balance as the year 2021 approaches. It's time to embrace telehealth and digital avenues of communication if you haven't already. Take a look at these tips to get the most out of your marketing money.
What are the trends for dental marketing in 2021?
The marketing landscape has shifted dramatically in the last several years. There are many reasons for this, including COVID, patient expectations, and new tools that weren't available a year ago.
Patient experience in the Digital Age is Critical
Your web presence sets the tone for your patient's overall experience before they ever walk through the door. How easy is it to locate basic information about your company (hours, location, etc.) and online reviews of your practice? What actions have you made to prevent the spread of COVID-19 from patients to other people? Is it possible to rapidly schedule an appointment on the internet? Your online platforms have become crucial and effective instruments for contacting new patients because of the rise in digital involvement during the pandemic.
Set your sights on reducing any obstacles that may come between your patients and an appointment. For your practice to stand out from the rest, you need to establish and maintain a strong, consistent web presence. If your customers have a positive experience and you have a good reputation, it will be easier for you to get more appointment requests.
Procedure Transparency Is Expected
While it's possible that your patients have always been curious about the hygiene and processes of your dental practice, they now want to know everything. Patients want to feel secure when visiting your office because of the impending pandemic in 2020.
As a dental practice, make sure your patients are aware of the steps you are taking to keep them safe. It's also critical to keep them updated on any practices that have changed as a result of the COVID-19 directives. It's vital to inform them ahead of time if they have to wait in their car while the cleaning is done. It's challenging enough to run a business in these times of uncertainty; make sure you're open and honest about everything you're doing. This informs your patients that you care about their oral health and want to keep them safe.
The Importance of Reviews Is Growing
Even in the year 2021, marketing methods and useful tools will be crucial, but so will actual consumer feedback. Building trust with your patients is critical if you want them to promote your practice to their friends and family.
Consider how you might inspire a large number of people to write legitimate reviews. You can ask for a review on numerous platforms by using prompts and signage in your business. However, sometimes all it takes is a simple request for feedback. If your patients are happy with your practice, you shouldn't come across as pushy when asking for a review. However, most patients won't mind helping you out if you ask.
Top 11 most effective dental marketing strategies for 2021.
You may already have a digital footprint on a few different platforms. It's possible you're starting over. Here are our top ten dental office marketing methods, in no particular order. These are the things we've learned via our experience in dentistry marketing.
Improve your website's performance
Since the dawn of the Internet, attractive website design has been a must-have for dentistry marketing services. You miss an important trend, though, when you only consider aesthetics: consumers now perceive their computer (or mobile) screens in a very different way.
They don't want to have to slog through large amounts of material to get to the information they need. Your customers' attention spans have shortened to the point where if they don't locate what they're looking for on your website right away, you've lost them.
Optimizing for new patient conversion is the key to success. Initiating an online experience that ends with a favorable real-world experience for a prospective new patient. At the very least, your website should meet the following additional requirements:
Don't make it difficult for people to find the information they seek
Use simple language to convey the most important details about your products or services.
Promote proper oral hygiene and dental health by providing authoritative content to patients.
Introduce your dentists, office personnel, and the overall office environment
Be compatible with a variety of payment methods, prescriptions renewal, and account administration
Allow patients to contact the dentist via online chat and other means of communicating.
Create a Google My Business page and optimize it
Our dental marketing strategy includes setting up a Google My Business (GMB) page. Your local SEO approach should revolve around optimizing your Google My Business listing. This means that Google will use the information in your GMB listing (such as location, hours, and images) as a trusted source when conducting searches for your dental office. When it comes to showing up in search results, a thorough and robust GMB listing can help your office be found by patients actively looking for a dentist.
You'll need to optimize your GMB page by filling out each component after you've built it. Your GMB page's information is automatically synchronized with Google's Local Map Pack, thus this is critical. The dental practices nearest to the consumer's location will rank top in this listing, which classifies similar businesses by location.
There are various factors to a GMB page, as demonstrated in the dashboard below. To begin, double-check that all of your company's essential information is correct and up-to-date. Make sure to include all the basic data such as name, address number, operating hours, services, etc., and attach real photos.
Create engaging video content
Video meetings are not only popular and expanding in the dentistry sector, but video marketing, in general, is also a viable and effective marketing strategy.
In the same way that your social media presence is personal, your videos should be too. Rather than merely listing your services, create a film that shows your expertise in action. Put your practice's individuality into your content. You may use video marketing sites like TikTok, Instagram Reels, and others to get your message out there. There are many dental-related topics that may be covered in longer films on YouTube, so it's a good place to start.
An event could be streamed live on Facebook. Consult with a member of the team. Make a "behind-the-scenes" look at your business by filming a tour. Your present patients will appreciate the videos, and potential patients will get a better idea about working with you after seeing one. Here are a few different sorts of films that can help your dental marketing campaign succeed. Some types of video content that are popular for dental marketing are educational videos, dental procedures, FAQs, dental treatment, etc.
Invest in a Search Engine Optimization Strategy
Search engine optimization (SEO) can help you reach people who are looking for dental care. Dentists are typically sought for and selected on the internet, preferably in the patient's immediate vicinity. And, as previously mentioned, many dentists get new patients through local search engine results.
As a result of steps 1 and 2, your GMB listing and website will be well on their way to being an effective SEO strategy. You'll also want to make sure the following items are checked:
Identify any issues slowing your site down with Google PageSpeed Insights and fix them.
Optimize your website's page structure (parent pages, subpages, and blog posts)—many websites we come across are crowded with much too much disorganized or unnecessary content.
Optimize the URL, page title, meta description, picture alt-tags, and page structure on each page (and according to your keyword strategy).
Set up pillar pages with a lot of content for each of your main services, such as FAQs, videos, and more.
Use reputable websites as well as internal links to other parts of your website that are connected.
Good content ideas and keywords that should be used throughout your site can be found in a well-developed keyword strategy. Of course, there are a variety of tactics you may employ to improve your SEO.
Keep a consistent blog posting schedule.
The blog content on your website can assist you in providing value to your patients, improving your search engine ranking, and establishing your practice's influence in the dental industry as a whole If you'd want to write a blog post about dentistry, think about introducing and exploring dental processes, offering oral health advice, or explaining new dental treatments.
You may, for instance, write about "natural" teeth whitening, which is currently a hot topic in the dental industry. For a long time now, individuals have been Googling how to whiten their teeth using activated charcoal. Describe the advantages and disadvantages of this at-home procedure and suggest teeth-whitening services provided by your dental clinic in your blog post.
You may connect with future and current patients by blogging, which improves your website's SERP ranking as well. Everyone seeks information, so take advantage of this and position yourself as a dentistry expert by answering frequently asked questions.
If you don't have the time or resources to create blog content, try hiring a digital marketing agency or a freelance content writer. Your practice must create high-quality content on a regular basis to show search engines and potential clients that you know your stuff.
Streamline email marketing campaigns with automation software.
Your patient list will appreciate your use of email automation to give them action-initiated messages. Automating a monthly newsletter is one example. You might also automate a survey delivered to new patients after their first visit.
Email campaigns that are both well-designed and well-implemented are powerful tools for growing a strong referral network. Email marketing strategies using the following components will yield the most results:
Send blog posts to patients via email to keep them updated on your services, success stories, and new technologies.
Create a mailing list and send out a targeted email campaign that has a defined goal.
Plan ahead for your dental practice's newsletters, Christmas greetings, and targeted advertising.
Target High Intent Searches With Pay-Per-Click Ads
Using Pay-Per-Click (PPC) ads is another approach to get your dental business to the top of the SERP. Adwords can help you rank content and CTAs that generate leads at the top of the search results for competitive keywords, interact with your target audience when and where they are, and get results far more quickly than a long-term SEO strategy.
Facebook Ads operate in the same way. Facebook presents advertising to your target audience in their newsfeed based on demographic and behavioral information they've supplied, rather than having them search for specific keywords.
Advertising special deals or discounts with PPC ads is a terrific way to alleviate potential patients' major concerns. If you decide to employ pay-per-click (PPC) advertising, you should consult with an expert digital marketing firm.
Use Facebook Advertising to Raise Awareness of Your Brand
When it comes to growing brand awareness and generating leads, Facebook Ads are unbeatable thanks to their precision in targeting. Your marketing funds can go a long way with the proper advertisements expert (or in-house plan) because of the broad and, if necessary, granular audience targeting possibilities.
Furthermore, the types of Facebook ad material you may use to engage your target audiences seem to be changing all the time, including new ways to engage them. Consider the following best practices when you begin your own Facebook Ads strategy:
Spend money on imaginative advertising (graphic design and copywriting)
Adopt a mobile-first approach to advertising
Make each Facebook Ads campaign's landing page unique
Profit from visuals
Create a Facebook Ads plan that includes all stages of the customer journey.
Run experiments and make adjustments based on the results.
Use social media to engage patients
The use of social media marketing raises awareness of your brand among potential customers. Patients frequently obtain healthcare service information from the internet. These measures can assist a dental office in reaching out to patients and establishing itself as a dental care influencer in the community. The following features of social media marketing can help patients become more engaged:
Securing your brand's presence on social media platforms including Facebook, Twitter, Instagram, and Yelp.
Use Facebook groups to hold discussions with your target audience on a particular subject.
Creating Twitter discussions with relevant brand hashtags to connect patients.
Making connections with local dentists and dental professionals on LinkedIn is a good idea.
Using Twitter-based networking to build a dental referral pool.
If you want to maximize your social media efforts, consider the following ideas:
Remind people of the dental advantages they're paying for but aren't taking advantage of.
Create bite-sized infographics that present eye-popping information that could be of interest to a potential customer.
Create video footage that showcases your dental operations and patient success stories. Your professionalism, expertise, reliability, and trustworthiness as a dentist will shine through as a result.
Create before-and-after photographs and films, which are very useful for cosmetic dental and orthodontics treatments
Make use of client testimonials, FAQs, and images of the staff when creating social media postings.
Get more reviews and testimonials
Positive online reviews have long been recognized for their value. However, as more and more individuals rely on evaluations to make business decisions, they will become increasingly important in 2021. Most consumers read internet evaluations, and 84% believe them just as much as they would believe a personal suggestion, according to the research. This means that your online reputation now trumps your offline reputation.
Here are four simple ways to increase the number of positive dentist reviews you receive:
Don't ask for a review from every patient; instead, target specific patients.
Determine when to ask for feedback at crucial moments in the patient journey.
Put Directions on Where People Can Find Your Review Pages
Be Honest about whatever feedback you receive, positive or negative.
Make use of a dental review program.
Use direct mail to your advantage
Direct mail is still used in the dental profession. When it comes to attracting new patients who don't have cell phones or internet access, dental pamphlets, postcards, and newsletters can be extremely beneficial. Direct mail can be costly, but the return on investment it provides more than justifies the price. Even if there isn't an instant return on investment, it's still a good dental advertising strategy for new practices since it attracts the first wave of patients who subsequently spread the word, become involved on social media, and provide online reviews about their experience with the office.
Final Words
The aforementioned dental marketing tactics aren't the most cutting-edge ones, but the 11 strategies listed above are essential if you want to get more online leads and patients. As long as you implement even a few of these ideas and methods, you'll have an advantage over your competition.
Even if you're still debating whether or not to devote additional time and resources to your digital marketing campaign, the moment is now. Dental service suppliers abound in the online market. There's a lot of competition for customers' attention these days. Dentists in outlying areas are also getting a piece of the digital pie, as we've seen.
New Posts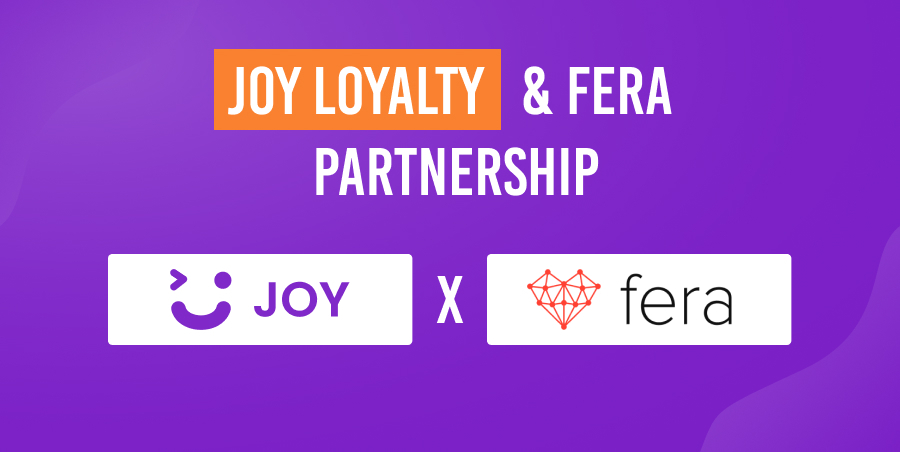 Subscribe
Stay in the know
Get special offers on the latest news from AVADA.
40k
subscribers has been joined!
Earn $10 in reward now!