13 Best Shopify Themes in 2022
If your company requires a visually appealing website, look no further. This list of the Top 13 Shopify themes makes it simple to choose your ideal design. This collection has something for everyone, whether you have a vast inventory, offer a single product, or are just starting out.
Many of the themes in this collection are designed to work with a wide range of stores. They frequently provide many designs, infinite color possibilities, and a variety of typefaces. When it comes to creating a one-of-a-kind website, technological elements are equally as crucial as aesthetic aspects.
Built-in sliders, giant menus, and Ajax quick loading help elevate your site from ordinary to outstanding.
Related Articles
Why you should integrate Shopify Premium themes
First, let's look at some of the most noticeable benefits of Shopify Premium themes.
Premium themes have a plethora of design options and customization options. This allows you to establish an online store that represents the personality and tone of your company.
The majority of premium themes have a drag-and-drop editor. This allows you to simply move and position components. And it's as simple as it sounds!
It is the placement of an element (text, picture, video, etc.) on a template. Simply add your headers and buttons to the page after that.
You may also adjust the margins and lines of your Shopify store to ensure that it looks excellent on any screen.
Most premium themes also provide a live preview of your website. You get an excellent idea of how your website will appear when dragging and dropping.
Additional Customization Options
Your website reflects your company's basic principles.
Paid themes elevate your website's appearance and feel to a whole new level. Color schemes may be created and applied to highlight important material.
You can also combine comparable material in a description to make it appear more unified.
In addition, you may experiment with photos and other visual components.
All of this provides you the opportunity to create a more distinct and distinctive website.
Almost everyone shops online using a mobile device, such as a phone or a tablet. Mobile shopping will account for $3.56 trillion in eCommerce sales by 2021. That's over three-quarters of all eCommerce sales!
Is your Shopify store suited for mobile viewing? If not, get to work! That way, you won't pass on sales that you could be making right now.
Premium themes ensure that your website is accessible on any device.
Most free themes do not have this functionality. It's a good thing premium themes can help you optimize your shop for mobile!
Recommend: 21+ Best Shopify Mobile-responsive themes
It is one thing to create a website. Getting it to the top of search engine results pages (SERPs) is another.
Paid themes come with a variety of SEO capabilities, such as title attributes, alt tags, and more.
These settings are not available in any free theme. So, if you want to rank your business at the top of Google search results, a premium theme might be your greatest friend.
Do you want your brand to be more well-known? Here's how it's done with a premium Shopify theme…
13 Best Shopify Themes in 2022
Now let's take a look at the list of 13 Best Shopify Themes 2022, which can help you optimize the customer experience for your Shopify store.
Roxxe is a multi-purpose responsive Shopify theme that works well with eCommerce companies in a variety of sectors. Whether you run a traditional fashion store or a specialized business, the theme's features are easily adaptable to any vertical. Furthermore, Roxxe provides a variety of features that make it simpler to capture your clients' attention at every stage of the process. The rapid announcement bar program allows you to display your most recent offer on any page of your website, and the Ultimate Sales Boost software allows you to make daily discounts for any product with a countdown timer.
KEY FEATURES
Popups with Exit Intent.
Bars for collecting emails.
Bars for making quick announcements.
Application for a Free Shipping Bar
Optional multi-currency support.
Block for your wishlist.
A full-width slider with a slew of vibrant banners.
Section devoted to testimonials.
Lists of Collections.
Filtering system with several options.
Subscription Form for a Newsletter
Quick Look at the Product.
Product catalog and grid system
Social sharing of a product.
PRICE
You can purchase Roxxe with a price from $59 including Quality checked by Envato, any future updates and 6 months support from ZEMEZ.
Belle is a versatile and adaptable Shopify theme that can be used for a variety of eCommerce companies. It includes 11 pre-built shop templates (with demo content) that are not only highly-rated but also have a great full-width design and elegant product grids. This theme allows you to simply build product variations as well as the option of showing real-time sales details as a non-intrusive popup at the bottom of the screen to notify your clients that a product has been purchased. This is a popular feature in Shopify themes lately, since it provides a feeling of urgency and trust for your consumers when they notice someone else has purchased an item they were just looking at.
KEY FEATURES
Design that is responsive.
Quick look at the product.
Size reference chart.
CSS customization.
Customized headers.
Live product search bar with autocomplete.
Pop-up newsletter.
PRICE
You can purchase Belle with a price from $89 including Quality checked by Envato, any future updates, and 6 months support from adornthemes.
Shella is a premium Shopify theme that can be used on any sort of eCommerce site. Shella is one of the easiest Shopify themes to use, thanks to its 17 layouts and over 80 pre-designed site pages with built-in content. Layouts with full-screen sliders or video players, product highlights, or custom sliders are among the possibilities available. In addition to the bespoke homepage layouts, the Shella theme's designers performed an excellent job with product pages and displays. There are many alternative designs to work in the pre-built demo material, such as product category sites, catalogs, and individual product pages. The beautiful thing about this theme is that you are not confined to using the demo material. Although the templates are wonderful as they are, you will be able to alter them, develop your own designs from scratch, or improve the theme with custom CSS code. So, regardless of the nature of your eCommerce business, Shella is the theme for you if you want a Shopify theme that is ready to go while still allowing you to be creative at an unbeatable pricing point.
KEY FEATURES
Calculate shipping costs.
1000s of live customizing choices.
Products should be compared.
Swatches for advanced users.
Display the selling percentage label.
Bar for announcements.
MegaMenu creator.
Cart that slides out.
Mini cart that is interactive.
AJAX pagination, load more, and load on the scroll are all options.
Product model in 3D.
PRICE
You can purchase Shella with a price from $79 including Quality checked by Envato, any future updates and 6 months support from MPIthemes.
Wokiee is a very adaptable Shopify theme that can be used for nearly any form of e-commerce shop. It includes 70 eye-catching layouts for your homepage to select from, as well as a CMS that allows you to personalize everything from the navigation, site content, photos, goods, or categories. There are templates for stores offering gadgets, fashion & clothes, furniture, beverages, books, and many more items. The theme contains templates for your online shop's inner pages, such as product category pages, product displays, and a nicely designed shopping cart page, in addition to innovative homepage styles.
KEY FEATURES
There are almost 50,000 active users.
Because it is compatible with Oberlo, it is one of the finest Shopify themes for dropshipping.
There are 16 different layouts for shop and product pages.
Sales alerts are included.
Megamenu feature
Google rich snippets tool is built-in.
Ajax is used to accelerate loading.
There are around 20 different skins to choose from.
PRICE
You can purchase Wokiee with a price from $89 including Quality checked by Envato, any future updates and 6 months support from p-themes.
For your Shopify store, Flow offers three clean and minimalist themes to pick from. The ultra-modern minimalist style of all three Flow store samples is guaranteed to appeal to a specific sort of customer. This theme also provides a variety of layouts and templates for your store's internal pages. Flow provides a plethora of choices for displaying your items and other material on your Shopify website. The product grids are simply customizable to ensure that the arrangement suits your store's concept. The versatile widget also makes it simple to display material from your Instagram feed on your website. The video player modules allow you to share other forms of material with your audience.
KEY FEATURES
The design is clean and simple.
Video on the homepage
Cart that slides out.
Product grid with a distinct design.
Shopify theme that is mobile-friendly.
Social networking icons have been included.
Sidebar on the collection page.
PRICE
You can get Flow with a price of $350.
Split is a unique look that is great for eCommerce companies who want to leave a lasting impression on their visitors. This theme's name relates to its split-screen style, and it is unquestionably a distinctive sort of layout that will provide a distinct look. This theme also takes advantage of contemporary web design trends, including parallax scrolling, full-width layouts and pictures, and hover-activated animations. Split gives you a lot of control over the layouts of your store's homepage and the sections inside it. Customer testimonials, full-width product grids, blog post snippets, and other helpful elements are among the available alternatives. Split has an unusual style that, depending on your business, might fit nicely with your items.
KEY FEATURES
Layout that is visually pleasing.
Designed to handle huge pictures.
A distinct vertical slideshow.
Integration of social feeds.
There are two menu selections.
Customer feedback is displayed.
Friendly to search engines.
Added free stock pictures using Shopify's Burst.
PRICE
You can get Split with a price of $250.
Empire is a wonderful alternative for selling larger catalogs for individuals wanting to develop their own Amazon-inspired empire. It has an eye-catching, modern layout that is ideal for furniture, electronics, or even fashion retailers. Built-in social icons and drop-down menus are just a few of its highlights. Predictive search, which displays real search results as well as connections to specific goods, and smart product filtering elevate the user experience. Custom promotion tiles are ideal for highlighting certain items or advertising specials, thus assisting you in selling more.
KEY FEATURES
Shopify theme that resembles Amazon.
Designed for huge catalogs.
The design is modern.
Purchased quickly.
Promotional tiles that are unique.
Product filtering at its best.
Color palettes and styles that are memorable.
The design is mobile-friendly.
Social networking icons have been pre-added.
PRICE
You can get Empire with a price of $300.
The new Kodo version has been completely redesigned from the bottom up, and it now includes additional features with the upgrade. Moreover. It includes 17 pixel-perfect demonstrations, so you're likely to discover a design that complements your brand's identity. It is extremely simple to install, with a 1-click import in Shopify, and it is completely responsive, giving it the appearance and feel of a native app. Kodo is a terrific blend of a clean and simple style and strong functionality, such as customizable Quickshop, sticky menus, and newsletter integration.
KEY FEATURES
Quick loading time.
17 gorgeous home skins
The design is mobile-friendly.
Several header styles are available.
Color swatches are product qualities.
Live search is built-in.
Off-the-shelf shopping cart.
Menus that stick.
PRICE
You can purchase Kodo with a price from $59 including Quality checked by Envato, any future updates and 6 months support from CleverSoft.
Ella is the most catchy theme on Envato Market. With over 16k downloads and a solid 5-star rating, it's easy to see why this is one of the most common Shopify themes available today. It's a flexible, all-in-one eCommerce shop template with several layouts and styles that allow you freedom in developing alternative structures and will satisfy even the most discerning customers. Furthermore, Ella has a variety of Child themes that may be readily used if necessary. It is also a well-designed and eye-catching theme, with over 15 Homepage styles and 9 mobile-optimized product pages.
KEY FEATURES
Shopify theme that is all-in-one.
There are several homepage layouts.
Shopping and product pages that are one-of-a-kind.
Layered navigation module in Ajax.
Image slider for the landing page.
Overview of the drop-down shopping cart.
Speed and navigation have been prioritized.
Image resizing is done automatically.
Fully-responsive.
Notification of a recent sale
PRICE
You can purchase Ella with a price from $89 including Quality checked by Envato, any future updates and 6 months support from halothemes.
Doni is a sleek, minimalist Shopify theme specializing in Fashion items. It works with a variety of eCommerce programs, including minicart, smooth sliders, and complex widgets. The customization choices are quite diverse, and the theme is generally user-friendly and simple to customize to fit your business.
KEY FEATURES
Minimalist style.
There are nine pre-built creative homepages.
Product catalogs can be formatted in a variety of ways.
The feature of quick shopping.
Product labels such as "New," "Sale," and "Hot"
Easy to use navigation.
Shopify theme that is responsive.
Templates that are retina ready.
Ajax cart and wishlist addition.
Widgets with advanced functionality.
PRICE
You can purchase Doni with a price from $56 including Quality checked by Envato, any future updates and 6 months support from EngoTheme.
This free Shopify theme not only has a basic look, but it also takes little expertise and effort to set up. It's easy to personalize and incredibly user-friendly. Regardless of which of its three layouts you choose, there will be enough of white space to guarantee that all attention is focused where it should be - on your items. You'll ensure that your consumers remain browsing longer thanks to the product suggestions function, which shows additional goods from the same collection, allowing you to sell more.
KEY FEATURES
This is a free theme for a modest inventory.
Product-centered design.
There are three style possibilities.
Shopify officially supports it.
Video on the homepage
Slider for images.
Product sorting.
Design that is mobile-friendly.
Zoom effect on the product picture
PRICE
Minimal is free for you to use.
Handy is a Shopify mobile-first theme that was created to provide a very user-friendly smartphone purchasing experience. While all of the Shopify themes in this collection are mobile-friendly to some extent, Handy goes above and above with its mobile-first design. Despite being developed for smaller screen devices and mobile eCommerce, Handy has all of the amazing features you'd expect to find in a top Shopify theme. You can use Handy to add a full-width touch-screen-friendly product slider to your website that will launch as soon as the page is loaded. Handy might be the theme you're seeking if you want to ensure that your Shopify store is not just mobile-friendly but also provides a full mobile eCommerce experience.
KEY FEATURES
Design for mobile devices.
Simple to use navigation.
Menu with a search emphasis.
A contemporary layout with a lot of white space.
Hover effects for Instagram galleries.
Menu with many columns.
Templates that are search engine friendly.
PRICE
You can get Handy with a price of $180.
Outstock is a Shopify theme with advanced custom features, including built-in drag-and-drop capabilities. Because it is not industry-specific, it is appropriate for any sort of company in the eCommerce arena, so if you enjoy a clean and minimalistic style, this is the theme for you. The look book, which was included with the most recent update, is an intriguing aspect of the theme. This allows you to illustrate how a product is used, such as furniture in rooms or actual people wearing your products, and then give site visitors the choice to click on the item to learn more. This, as opposed to a plain product display, may help your consumers interact with your site more effectively and enhance engagement in your Shopify store.
KEY FEATURES
Design that is responsive.
Quick look at the product.
Size reference chart.
CSS customization.
Customized headers.
Integration of a newsletter
Product arrangement.
Animation of a flying add-to-cart button.
Swatches of various colors.
Look book entry.
PRICE
You can purchase Outstock with a price from $59 including Quality checked by Envato, any future updates and 6 months support from velatheme.
Wrapping up
There's no need to sift through hundreds of themes because we've already done it for you. Our top 13 Shopify themes in 2022 have been hand-picked just for you. They are extremely adjustable and responsive, allowing you to build a professional website for your business. Building your dream site may appear to be a big undertaking, but maybe, after browsing over these Shopify themes, it will no longer appear so frightening. This collection is ideal for anybody wishing to build a unique website in 2022. Even a novice can effectively use and operate a platform as user-friendly as Shopify, and these themes will handle the user experience for you.
New Posts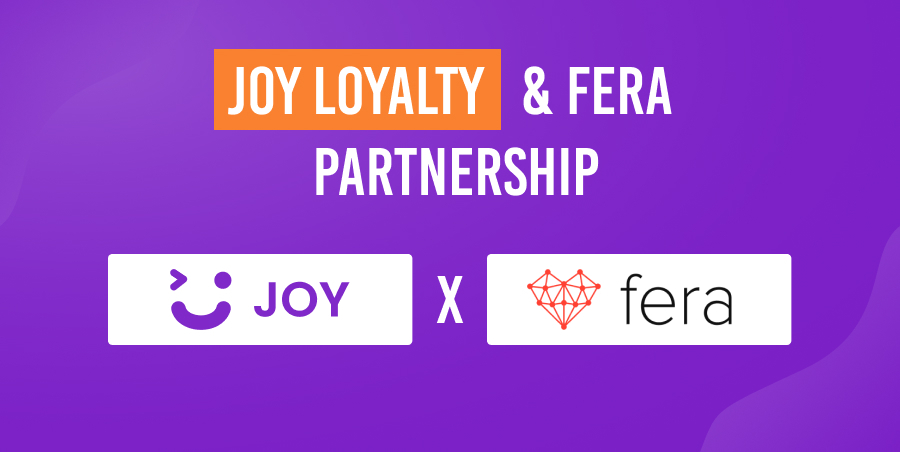 Subscribe
Stay in the know
Get special offers on the latest news from AVADA.
40k
subscribers has been joined!
Earn $10 in reward now!