Beeketing vs Shopify: Does Beeketing stop cooperating with Shopify?
If you are an online store owner on the Shopify platform, there are chances that you may be wondering whether or not Beeketing is still the Shopify partner. You may ask yourself Does Beeketing stop cooperating with Shopify?
Well, you may come up with a simple answer in this article, so please do not go anywhere. Let's get straight into the details right now!
Related posts:
Does Beeketing stop cooperating with Shopify?
About Beeketing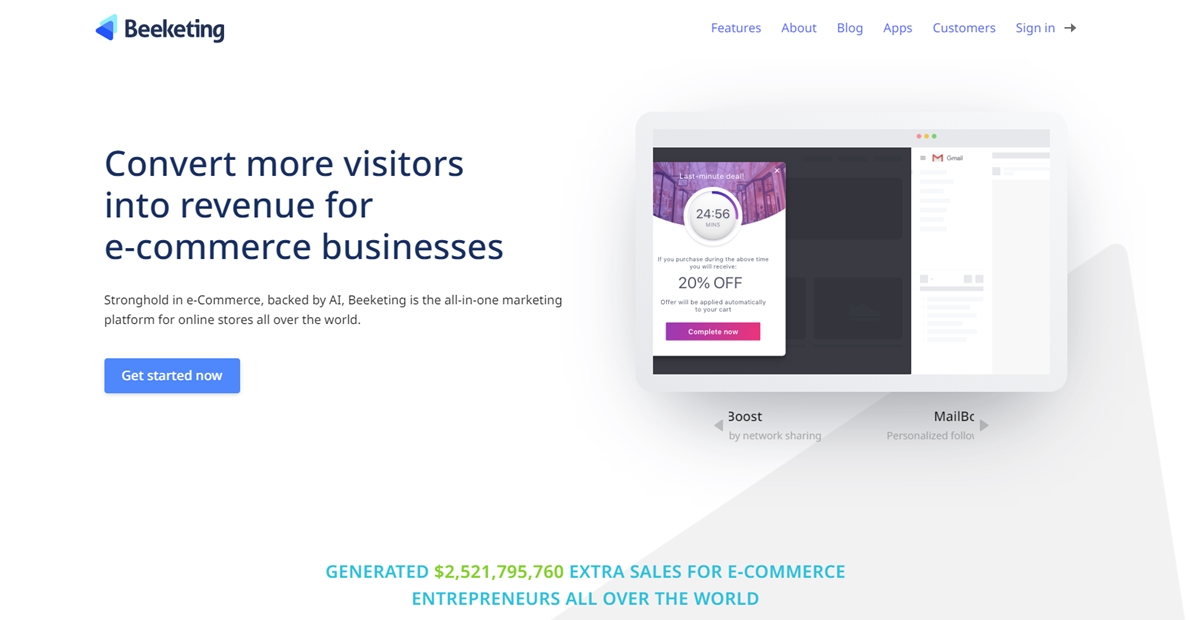 First thing first, let's see what exactly is Beeketing. Well, established in 2011, it is an all-in-one marketing solution that integrates with all dominant eCommerce platforms like Shopify, BigCommerce, and Magento. Also, its integration with the WooCommerce plugin for self-hosted WordPress sites makes its stronghold in the eCommerce.
Backed by AI, it offers free and premium features that help more than 350,000 online entrepreneurs all over the world to increase sales, boost conversion rates, and develop a strong relationship with their customers.
Having offices in Vietnam and the US, Beeketing provides you with many useful applications. With such outstanding features like coupon pop-ups, exit-intent technology, and email marketing; it is, without a doubt, a time-saver and effective marketing support.
The success of Beeketing on Shopify
As mentioned above, Beeketing apps are supported by Shopify-one of the major eCommerce platforms. You can simply download Beeketing for Shopify and add it directly to your Shopify store. Then, with this marketing support, you can customize various extensions according to your site's requirements.
Shopify newbies can get the most out of these features in multiple ways like creating a new website from the beginning with eCommerce friendly themes and plugins for including particular functions tor establishing a Shopify store. Not only that, the basic Beeketing app is 100% free to install in any online stores using the Shopify platform.
More specifically, Beeketing's free version contains a set of extensions designed to allow online business owners to monitor and learn customer behavior, boost online sales, and communicate with them directly on Facebook Messenger. You can also have the option to purchase premium extensions for extra features at the charges from USD 19 to USD 30. Note that you can experiment with this premium's 15-day free trial. If you want, you can download Beeketing directly from the app's home site and sign up for further features.
Does Beeketing stop cooperating with Shopify?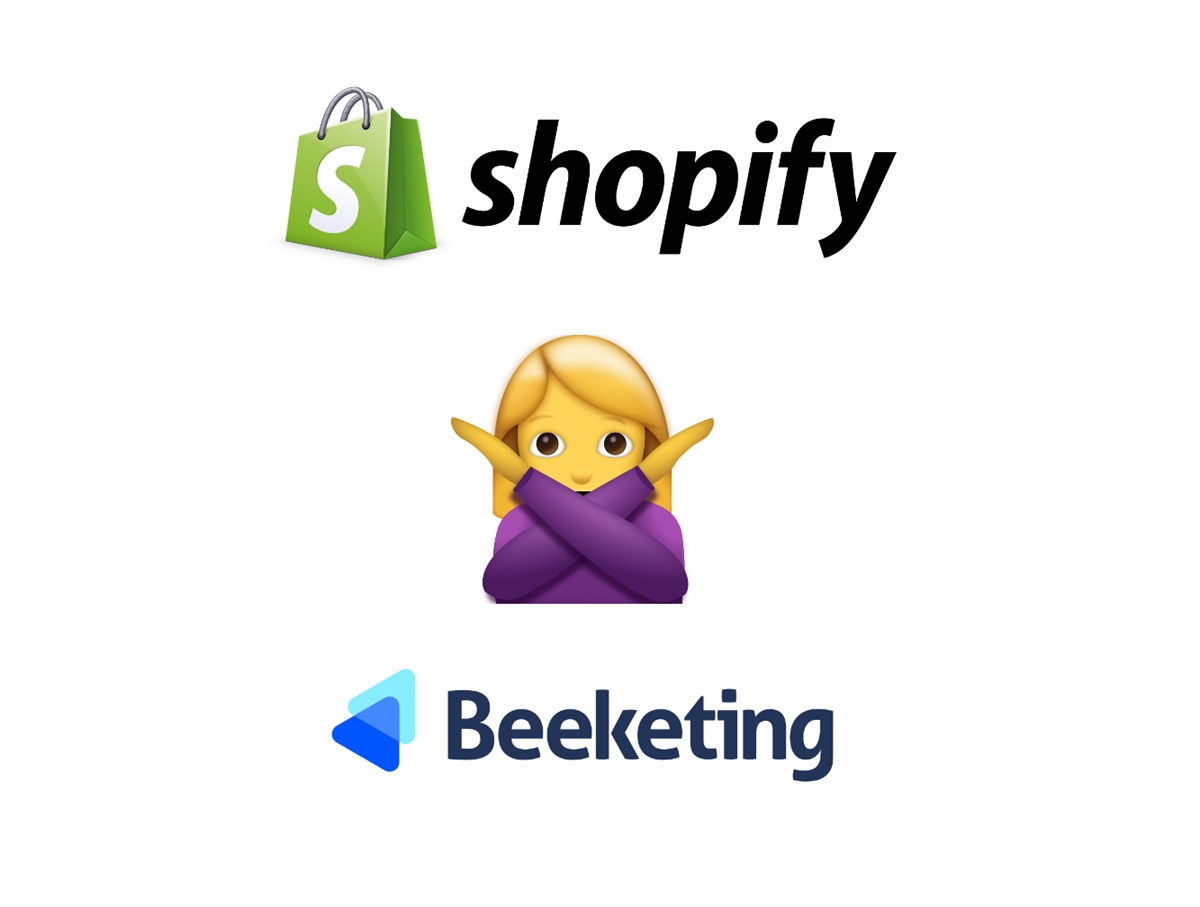 Many of you may know that January 2019 witnessed the unavailability of all Beeketing apps from Shopify Appstore for half a year in the Letter to Beeketing customers on Shopify. Even though Beeketing strived to provide support for over 800,000 customers, their heavy dependence on Shopify had been very risky. Therefore, they managed to build a more open eCommerce environment.
With a more significant mission: "Creating the ecosystem of products to empower commerce in general and cross-border commerce in particular", they launched ShopBase, which is a platform for DropShipping and Print-On-Demand businesses to operate. They officially created a revolution and even changed their company name from Beeketing to OpenCommerce Group.
Due to this confrontation, Shopify decided to stop doing business with Beeketing-a long-time partner who had been making a significant contribution to the eCommerce community since the launch of Shopify AppStore.
All Beeketing apps ceased to allow installation from August 13, 2019; and from August 27, ceased running on Shopify stores. On August 27, 2019, Beeketing had to cancel all subscriptions. This unexpected decision from Shopify came as a surprise to the Beeketing team since they had to stop offering services to many loyal Shopify customers who love their products.
This tension between Beeketing/Boostflow and Shopify is a long story. Shopify claimed that Beeketing and BoostFlow had been performing terribly in the Shopify app store, and they determined to ban and eliminate them from the app store. What's worse, Shopify even drastically excluding all Beeketing apps from Shopify stores that currently have it installed. This is one of the most forcible actions that Shopify has ever taken, and you can read Shopify's official announcement here: Shopify's Statement proclaims:
After several months of working with Beeketing and their secondary company, BoostFlow, to resolve multiple violations of our Partner Program Agreement, including inadequate support for merchants and abuse of our marketing tools, we're removing their apps from Shopify. Effective August 27, 2019, Beeketing and BoostFlow apps will no longer be available on Shopify, and their app functionality will be disconnected.
What to do when Beeketing stop partnership with Shopify?
Below are the removed apps:
Sales Pop by Beeketing
Countdown Cart by Beeketing
Facebook Chat by Beekeeping
Better Coupon Box by Beeketing
Personalized Recommendation by Beeketing
Happy Email by Beeketing
Mobile Converter by Beeketing
Boost-Sales - Upsell - Cross-sell by Beeketing
Recover Cart Pusher by Beeketing
Checkout Boost by Beeketing
Mailbot Email Marketing by Beeketing
Happy Messenger by Beeketing
Countdown Timer & Sales Pop Up by BoostFlow
Email Pops-Up - Mailchimp Form by Sitekit
Mobile App by SellMob
Since the apps have been removed, you can consider installing other powerful apps for different objectives as below:
Sales Pop
Countdown Cart
Facebook Chat
Better Coupon Box
Personalized Recommendation
Happy Email
Mobile Converter
Boost Sales - Upsell - Cross-sell
Recover Cart Pusher
Checkout Boost
Mailbot Email Marketing
Happy Messenger
Countdown Timer and Sales Pop Up by BoostFlow
Email Pop-Ups - MailChimp Form by Sitekit
Mobile App - SellMob
Conclusion
To sum up, by revealing what Beeketing is exactly, the success of Beeketing on Shopify, and the truth behind the ceased cooperation of the two companies. Now, you can know the answer to the question: Does Beeketing stop cooperating with Shopify?
If you have any questions, comments, or concerns, do not hesitate to leave a comment below or directly contact us. We are always ready to help you out in case you need anything. Furthermore, if you find our article useful, then you can share it with your social network's community. We would appreciate it if you could do that.
New Posts
Subscribe
Stay

in the know

Get special offers on the latest news from AVADA.
40k
subscribers has been joined!
Earn $10 in reward now!