Top 7+ Best ActiveCampaign Alternatives & Competitors
A report revealed that there were 3.95 billion email users worldwide in 2020. The figure is projected to hit 4.1 billion by 2021. So it's no surprise that businesses are aware of the importance of email marketing. This is the market in which services like ActiveCampaign have appeared.
User-friendly email marketing platforms that allow you to connect with clients through engaging email campaigns, as well as provide customizable automation features that allow you to send offers relevant to client history, interest, and past actions. ActiveCampaign is a robust marketing automation tool that has been widely adopted by both small and large companies.
Whether it's eCommerce stores, SaaS businesses, marketing firms, bloggers, or anyone else interested in expanding their company, ActiveCampaign is a common tool. It provides a full marketing package, CRM, multi-channel marketing, sales and messaging platform, as well as advanced optimization tools.
ActiveCampaign, however, isn't the best fit for everybody. It cannot suit everyone's needs despite its popularity. Or it can offer more features than are required for your company. Whatever the cause, it's a good idea to know and consider ActiveCampaign's competitors and alternatives. In this article, I'm going to introduce to you some of the best alternatives for ActiveCampaign. Let's jump right into the details.
Here are top 7 best Activecampaign Alternatives:
1. AVADA Email Marketing
AVADA Email Marketing is the first to be on our list of the best ActiveCampaign alternatives. It's one of the most common alternatives to ActiveCampaign. Thanks to its well-designed pre-made email templates, followed by a free price tier and drag-and-drop email builder, lots of email marketers have turned to AVADA Email Marketing to help simplify their marketing campaigns.
Indeed, AVADA Email Marketing makes it easy to build emails by enabling users to import or modify templates or create their own layouts by dragging the elements to where they are most effective. Things such as headers, text boxes, and logos can be put exactly where you want them to be.
Features:
Abandoned Cart Email. Automatically send emails to notify customers of their abandoned carts on your website.
New Subscribers. Send a welcome email to new subscribers and offer a discount to encourage the first purchase. Follow up when someone unsubscribes from your list and encourage them to go back with attractive offers.
Transactional emails. Send your customers their order confirmation, shipment confirmation, and PDF Invoice email.
Cross-sell, Upsell Emails. Encourage first-time buyers to buy related products.
Segmentation. Segment your mailing list into different groups based on specific criteria such as subscribe/unsubscribe, order status, product attribute, etc. and send relevant emails to each group.
Workflow split. Provide your customers with personalized experiences by using email flows. For example, high-valued abandoned carts may receive an email with a discount code instead of your regular reminder emails for low-valued abandoned carts.
Drag-and-Drop email editor. Create emails instantly without any technical or design skills. You can just drag and drop different elements into your email content.
Ready-to-use email templates. No need to spend hours creating an email template, and you can think of what to say to convert your customers instead. You can use pre-made email templates (for single email or three email series) for every campaign.
Newsletter Popup, Spin to Win. You can collect emails with ease, provide discount coupons to boost sales and draw attention to other content on your page with exit-intent popups and Spin-to-Win wheels.
Reports. Monitor your email performance with comprehensive reports. You can monitor many KPIs such as: clicked, sent, opened, unsubscribed and revenue, etc.
Auto-sync customer data. Automatically sync customer emails in your Shopify data with AVADA Email Marketing.
AVADA Email Marketing's Pricing
As mentioned above, AVADA Email Marketing is one of those ActiveCampaign alternatives that provides a free plan. AVADA Email Marketing is very suitable for small businesses and its pricing plans are as follows:
Free – 15,000 emails/month and 1,000 contacts.
Pro – $9/month – Unlimited emails/month and 1,000 contacts.
Enterprise – Custom pricing - unlimited emails and 200,000 contacts.
2. Moosend
Moosend is another great alternative to ActiveCampaign. It's an efficient email automation platform that gives you the ability to craft and deliver emails to targeted lists of subscribers. It also gives you the freedom to build newsletter templates or use pre-existing templates.
Features
Mobile responsive emails that look great across all devices.
HTML or CSS design capabilities
Abandoned cart recovery
Segmentation
Workflow automation
Moosend Pricing
Moosend's payment plans are set up on a sliding scale, depending on how many subscribers you have. It's very specific, so you're in a position to dial in exactly the plan you need. $10/month is the minimum you'll need to invest. If you have more than 200,000 subscribers, you can get in touch with Moosend for a custom quote for their business plan.
Most significantly, at the most basic level, Moosend provides its tools free of charge. Or, if you want to pay in advance, you can sign up for an annual contract, saving 15 percent or 20 percent. Or maybe you're just an occasional sender, choosing a pay-as-you-go package. In this scenario, users will pay for any email you send.
3. Drip - The Ecommerce Revenue Engine
When it comes to ActiveCampaign alternatives, Drip can't be ignored. Drip has positioned itself as a SaaS tool (Software as a Service) for businesses, e-commerce providers, digital marketers, online retailers, as well as small and medium-sized enterprises that offer digital or physical goods via their online presence.
This feature-rich platform stands out as well as the ActiveCampaign alternative, each providing similar features for businesses and marketers alike. Drip does not include tools to develop your own landing pages, but instead focuses on developing a basic opt-in form builder that enables you to develop simple but powerful forms.
But while Drip doesn't allow you to create landing pages on your own, it does integrate with other lead generation and landing page builders such as Instapage, LeadPages, and more. Drip works beautifully on the front of email marketing and marketing automation. It provides automated workflows and pre-built email campaigns that any beginner can use right away while seasoned veterans can too based on their liking.
Features:
Hundreds of automated workflows that can be changed and updated when required or ready to go immediately.
Multichannel marketing enables you to combine tweets, Facebook advertising and other marketing platforms.
Integrating natives
Purchase intent Marketing
Segmentation
Tracking conversion
Content customization
Advanced research
Drip Pricing
Drip provides a 14-day free trial period to help you decide if Drip is a good match for you. Drip's pricing starts at $19/month. It depends on the number of users on your account. You can send unlimited emails. You can check your prices using the calculator on their pricing page.
4. Pabbly Email Marketing
Pabbly is another alternative to ActiveCampaign. Formerly known as MailGet, this elegant marketing tool offers a drag-and-drop email builder to help you create campaigns in just a few minutes. Pabbly all about making sending emails to your customers a fast and easy process, while offering a great deliverability rate.
Features
SMTP routing helps you to send emails to increase your inbox delivery speeds.
Subscriber segmentation.
Design forms and add them to your website.
Google Analytics, Zapier, and Wufoo integrations help you measure the success of your campaigns.
Use the Autoresponder feature to send instant responses to clients via pre-built automated emails.
Pabbly Pricing
Like several others on this list, Pabbly splits its pricing based on the basis of the number of subscribers you have. The Starters package is free of charge and allows you to have up to 500 members and 10 monthly campaigns.
The Rookie package offers up to 5,000 subscribers and will cost you $29 a month with full support. If you want a Pro package, you'll be paying $49 per month to get live chat support and up to 15,000 subscribers. Finally, the Advance package offers all the advanced features, 50,000 subscribers, and costs $99 a month.
5. ConvertKit Email Marketing
ConvertKit has emerged as a popular alternative to ActiveCampaign due in large part to its dexterity. It has been adopted by small and medium-sized companies as well as bloggers, e-commerce sites, affiliate marketers, SaaS providers, and many other forms of business.
ConvertKit gives you the ability to customize your forms to your own specification and help turn users of measly websites to coveted subscribers of content. It is important to note that ConvertKit doesn't currently provide the ability to build your own landing pages, and instead focuses on its core business as an email marketing tool. However, ActiveCampaign doesn't allow you to build landing pages either – so there's no trade-off here.
One of the reasons why ConvertKit has emerged as a perpetual favorite of email marketers is that the technology is based on a tag-based framework. This is commonly seen as an efficient way of building and maintaining subscriber databases and helping to operate automations. One of the main components of this method is that you can add tags to subscribers based on how they act. So if someone clicks on a given link in an email campaign, you can add a specific tag to that subscriber, allowing you to target them individually later on or as part of a group of similar subscribers.
Features
A drag-and-drop gui that allows you to construct automatic email sequences. These can be improved by activities, circumstances, and various acts to further simplify the campaigns.
The IFTTT support. IFTTT stands for "If this, then that''. It is a web-based service used to build chains of simple conditional reactions known as applets. These applets are caused by changes that occur within various web services such as Pinterest, Instagram, Facebook, or Gmail.
The incorporation of third parties. ConvertKit helps users to combine a basic API with more than 40 third-party tools.
In general features like these strengthen the belief that ConvertKit is suitable for beginner marketers. It eliminates many of the unnecessary features that can scare new users away from resources like ActiveCampaign and build a sleek, functional interface that anyone can enjoy.
ConvertKit Pricing
ConvertKit, however, is not able to rest on the laurels of kind words from anonymous internet reviewers. No, instead of shutting down, the company is bringing in a 14-day free trial so that customers can get a complete idea of what the service is.
The price structure of ConvertKit is based around the number of subscribers you have. Aside from a free plan, the Creator plan begins at $29/month. It goes on depending on the number of subscribers. Finally, they have a Creator Pro package that begins at $59 a month. It provides features such as priority support, deliverability reports, Facebook custom audiences, etc. Best of all, no matter what amount of pricing you pay for, you're going to get every feature. It's hard to ignore ConvertKit while talking about the best ActiveCampaign alternatives.
6. EmailOctopus
EmailOctopus is the next one in our list of the best alternatives to ActiveCampaign. This fish-themed provider is perfect for sending time-based email campaigns. It contains a colorful variety of email marketing models that can be used to send out promotional or transactional emails. It also offers you the opportunity to create your own email campaigns that look fantastic across all platforms, whether they're laptops, cell phones or desktops.
Features:
Real-time campaign analysis allows you to see the click and open rate alongside bounces and unsubscribes.
Embed forms on your website to obtain new leads
Helps to clean up bounces, complaints, and unsubscribe from your list to ensure that your domain credibility stays intact.
Integrates more than 500 apps, including Salesforce, Shopify and more.
EmailOctopus's Pricing
Unfortunately, the app's pricing parted away with its adorable fish-themed price scales. Formerly there were the Tuna Plan, the Stingray Plan, the Shark Plan, and the Whale Plan, but there is now a sliding scale that is based on how many subscribers you have.
Although this is disappointing for those of us who enjoy a good marine life theme, it is likely to help users of EmailOctopus who will now be able to find an alternative that fits their unique needs. What's more, if you have 2,500 or less subscribers, Email Octopus has a free option for you! The Pro plan begins at $20/month depending on the number of your subscribers.
7. GetResponse
GetResponse is an all-in-one marketing service that offers email marketing, webinars, landing page builders, and marketing automation to help you grow your company. Thanks to its smartly built packages and cost-effectiveness, all forms of businesses and marketers will benefit from this great service.
Features
GetResponse sets itself apart from a lot of competition by providing its own landing page builder. This helps you to build a mobile responsive landing page that looks professional. It has a broad range of models to choose from, which can then be modified in a drag-and-drop editor.
Other features are:
Create landing pages on your domain or on a free GetResponse subdomain
A/B testing on landing pages to improve conversions
Email marketing tools
Marketing automation
CRM
Autoresponder
Webinars
More than 500 pre designed email templates
1000+ stock images
A deliverability rate of 99 percent
GetResponse's Pricing
After a free 30-day trial, you'll need to pay $15 per month for the simplest plan and $99 per month for the Professional plan.
Final Words
That's it! I hope that you have found an ActiveCampaign alternative that is suitable for your business from this list. Please feel free to leave comments below for further recommendations on this topic.
New Posts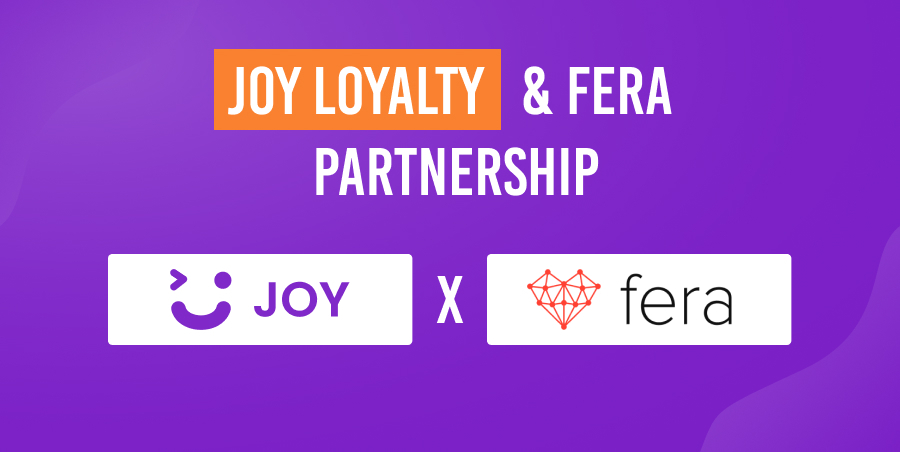 Subscribe
Stay in the know
Get special offers on the latest news from AVADA.
40k
subscribers has been joined!
Earn $10 in reward now!