4 Important Tips to Create Content for E-commerce Websites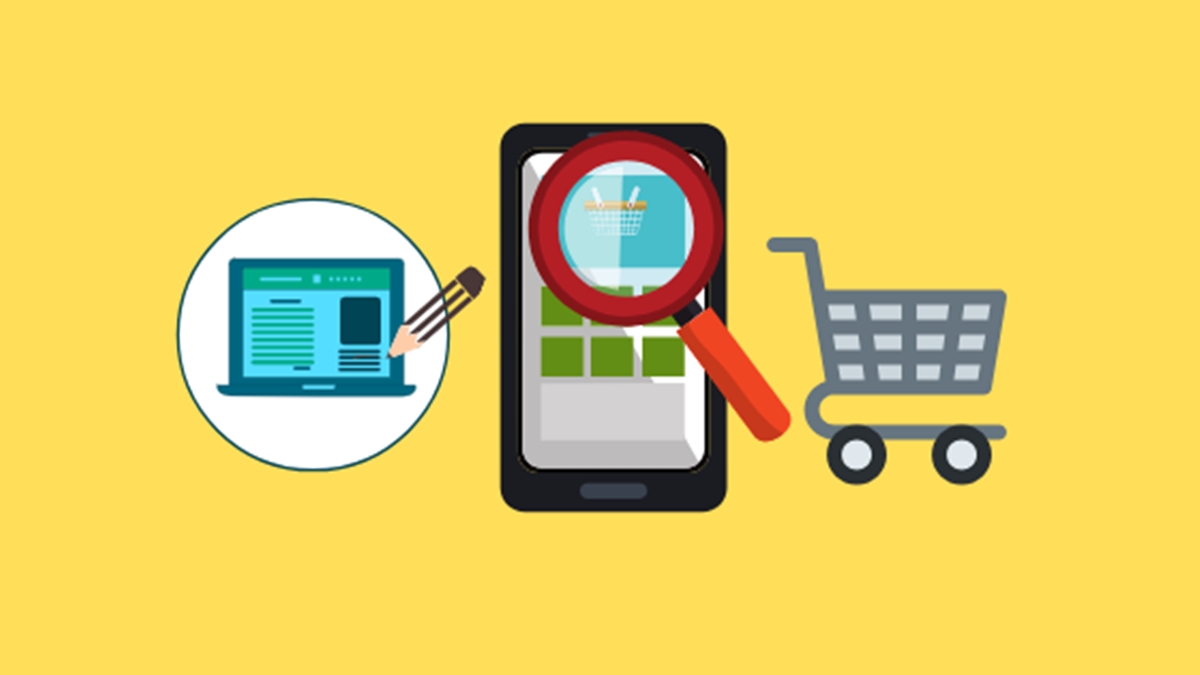 While there are hundreds of eCommerce websites on the web, what is that makes websites like amazon and eBay stand out in the market? Well, there are a plethora of factors but one of the important factors is their content creation and content marketing strategy. A good content strategy for any e-commerce business helps to bring more traffic to the website, which ultimately results in the boost of sales. But this happens only when you create the right content for your E-Commerce website and market this content the right way.
In this article, we highlight some important tips that will help you in content creation for E-Commerce websites. Content creation for e-commerce websites is no rocket science, all you need to know is your business, your audience and what kind of content does your audience resonates with.
As an e-commerce business owner, you should already be familiar with what you sell and who is your target audience. Knowing this helps you create the right content accordingly. We all know that creating attractive and engaging content attracts more audience. However, for e-commerce, it doesn't just stop at creating content; there is more to just creating materials and posting on your website. In other to achieve your desired results, here are some tips that might help:
1. Identify Your Audience
Before you type your first word, you need to first come to terms with who your possible audience is. When you know who you are writing to, it will go a long way in influencing your content. Some of the factors you need to consider when identifying your audience are their age, their gender, location, sexual orientation, occupation and interests.
Here's an example; if you sell soccer accessories, you don't need to narrow your audience based on age because a 90-year-old man may not need a soccer jersey for himself, but he is still a potential customer, for he could buy it for his grandchild. Quality content written to the wrong audience becomes useless, and it can affect your business negatively.
2. Create Engaging Content
Once you have identified your audience, the next step is to create quality content. Always remember that content is essential in e-commerce marketing, while quality content can help you make sales, a poorly written content will drive your customers away. Identifying who your audience is, will go a long way to determine the nature of your content. There are two types of content you should consider for your e-commerce business, the how-to content and media content.
How-To Contents
This kind of content helps readers solve some underlying problems. How-to contents are written to educate the readers about a certain product or service. In the guise of teaching the audience, you will be able to market your products or services within the content.
For instance, content like "how to use iPhone X camera" can be used to advertise a selfie stick. After creating a guide on how to use you an iPhone X camera, you can recommend a selfie stick to make the camera experience better and enjoyable.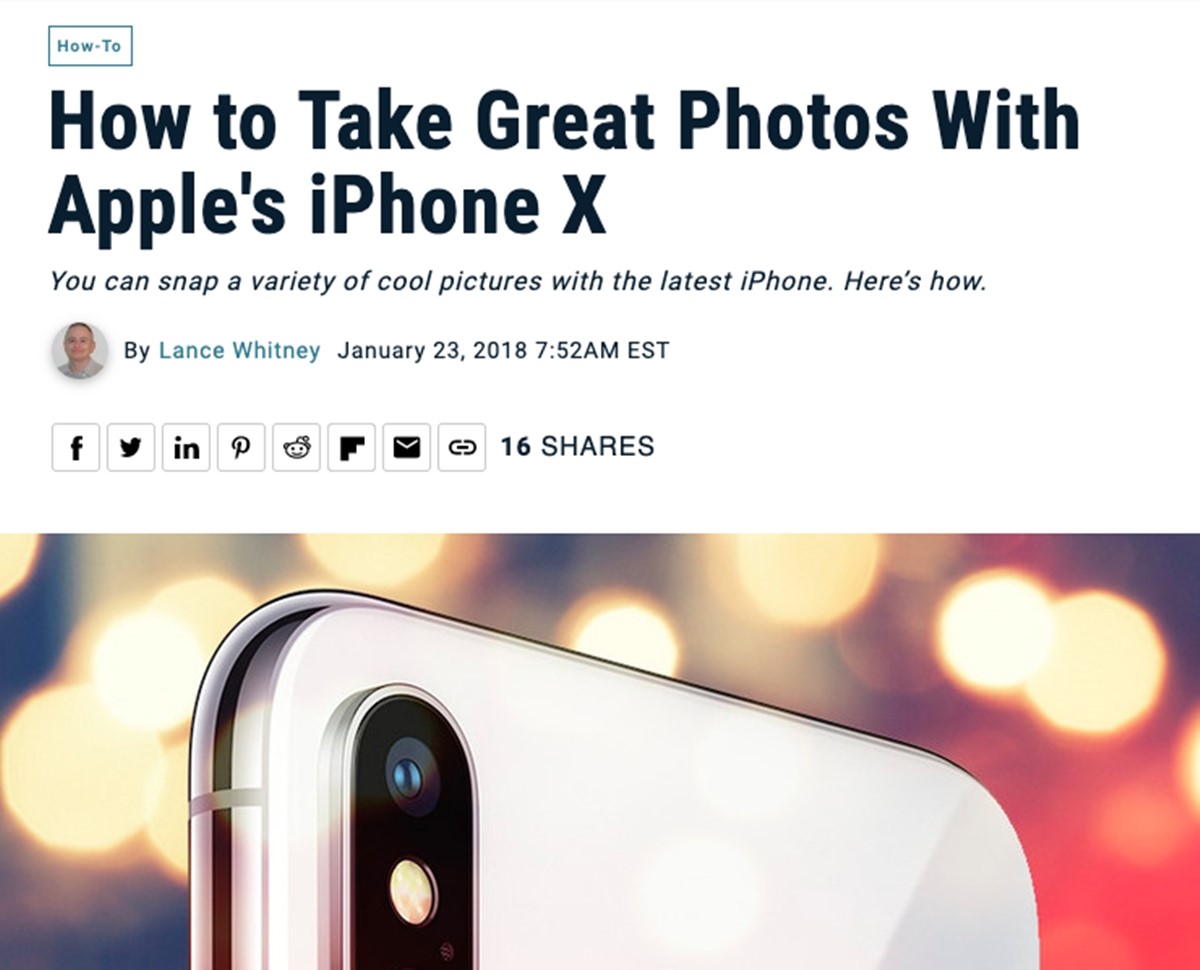 Media Contents
Some people prefer to watch videos than reading. Have you checked Instagram lately? Media contents are the new trend. Some even make use of video memes to attract prospective customers and increase their sales.
Let's say; I sell Drums and drum accessories. Would you prefer to read about how great my drums are, or you would love you see them in action? Of course, you would prefer to see the drums played. If the products you sell are digital, it's even better to use videos to promote them. A simple demo video made with an online screen recorder can go a long way. So don't underestimate a good video.
3. Take Advantage of Trending Topics
There is no monopoly in e-commerce, for every product that you are selling, there are tens of other people selling the same product, so you need to be up to date with the latest trends and topics.
There are several analytics tools designed to help you stay updated; a good example is the Google Trends; this tool would tell you the most searched topics within a specified period. With this information, you can create your content to attract viewers to your e-commerce store.
For example, if you search the trend for "Best Android Phones 2020", google search trends gives you the trends for this term for a year (more or less). This helps you analyze the search trends of your audience over a period of time.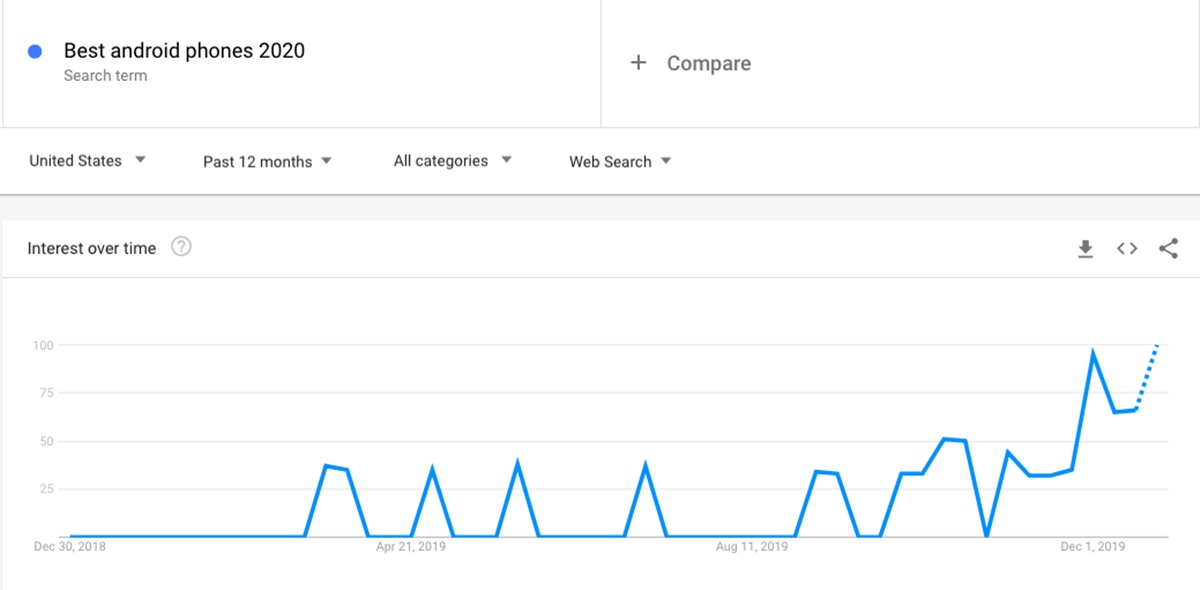 With new, fresh, and latest content, you can build a base of loyal readers and converting them to paying customers wouldn't be a problem.
4. Content Optimization
Competition is unavoidable in every facet of life. Every day more people are setting up new e-commerce business; if you want to strive in the competitive market, you need to stay on top; the secret of staying on top is to optimize your content.
A well-optimized content gives search engines reason to rank your content above others. Here are ways you can optimize your content:
Search Engine Optimization (SEO): SEO is easy and free; all you need to do is include specific keywords to rank better on search engines. Keywords are not random words; they are words you feel your audience may search for; for instance, if you sell soccer boots, your keyword could be the "best soccer boots in 2019".
Meta descriptions: This is a short description of the entire article. You will see the meta description before you click on your search result. For instance, I searched on Google, "best android phones 2020". After the search, you'll see some results. Each result has a form of summary. The summary has to be attractive, captivating, and engaging to woo people to click on the link.
Title Tags: This is the title of your content that appears on the search result. It has to be unique, concise, and at the same time, carry a lot of information. Once the title tag tells the searcher what they are looking for, they will inevitably click to read more.

Conclusion
Content creation for e-commerce websites remains one of the most efficient ways of creating awareness for your products and services. Over the past decade, content creation has proven to be very useful. If you're looking to improve your sales in this coming year, you must embrace this content strategy for e-commerce.
This article was contributed by DuelFuel - a popular deals website.
New Posts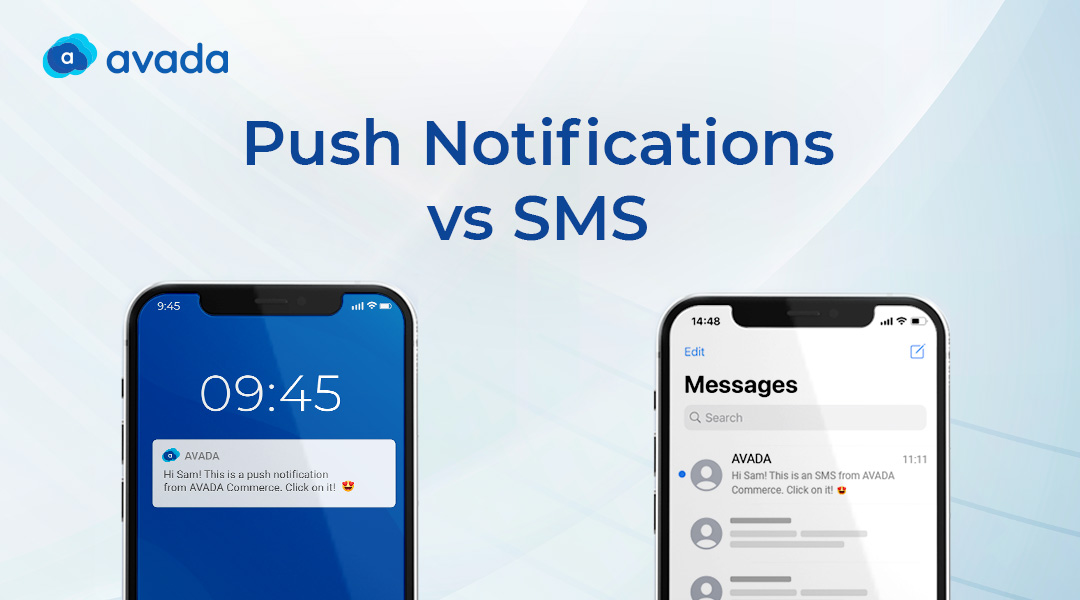 Subscribe
Stay in the know
Get special offers on the latest news from AVADA.
40k
subscribers has been joined!
Earn $10 in reward now!