10 Best Newsletter Templates: How It Helps In Marketing
Many think that newsletter marketing has become obsolete these days when marketing is mostly focused on social media. Another reason for it being obsolete is the perception that people have about it. It sounds annoying to people. However, it is one of the most cost-efficient and effective marketing tactics and turns your leads into customers. If we ignore them, it might prevent us from growing our brand.
In email newsletters, we use email for our marketing campaign. Informative emails are sent to the targeted audience. The newsletter contains important information about product updates and other news related to the company. If you can use innovative strategies, newsletters can be a powerful marketing tool for you.
To attract readers through newsletters, it needs to be very attractive and readable. The newsletter should be able to convey the information properly. Here comes the role of newsletter templates. A good newsletter template will save you time. In this article, we are going to discuss some of the best newsletter templates. You can pick one from this list, and you're good to go.
10 Best Newsletter Templates:
In this section, we will be exploring some of the best newsletter templates. Choose the one that is suitable for your business.
1. Pook by Litmus
Litmus has a huge collection of free newsletter templates. This theme, named "Pook" is sleek, modern, and fun. You can also check how the newsletter will look to the client on their website. All you need to get access to this is to create an account in Litmus with your email address. No fees will be charged.
2. Zurb Ink
Zurb has some amazing newsletter templates available on their website for free. The newsletters on this website have a fluid layout. So, anyone can customize the images, wording, and color according to preference. They have provided the screenshots from each template's email client tests. You can check those out before using one for yourself.
The templates have a separate HTML file and CSS stylesheet to make the editing process easier.
3. 99designs
99designs has a great business blog and designer blog. They have some of the best newsletter templates. That is why they are a growing community and a collaboration platform for small businesses and designers. All of their templates are very easy to work with. They are easy to edit and also compatible with major clients.
4. Sonata by Web Canopy Studio
Web Canopy Studio has created a newsletter template called Sonata, available on Hubspot. This template has a clean aesthetic appeal to it and can be customized easily. You can get access to many similar templates in the Hubspot marketplace.
5. Wire by HubSpot
Another template worth mentioning in our list of best newsletter templates is Wire by HubSpot. It is for marketers trying to market a new service or product, and they want to let their potential customers know about this. The vibrant product copy and the dark background of this template adds a sense of intensity to a new campaign.
6. Webinar Invite by WorkCast
This newsletter template is versatile in its use. It can be used for promoting articles as well as new products. But it is specifically useful while promoting a webinar. This template is also a product of the HubSpot platform and developed by WorkCast. It has a perfect balance of graphics and texts so that the recipient does not get distracted by too much of the graphics. Instead, they get to focus on the important information.
7. Themezy
You can access 16 free CSS, HTML and PSD sources of newsletter templates without signing up on Themezy. You get to use various layouts and color schemes to meet your requirements. In addition to that, they are very responsive to different devices to ensure your subscribers' convenience.
8. Email on Acid
The newsletter templates offered by Email on Acid is a fluid template and also responsive to mobile devices. That means, the template's layout adjusts itself according to the width of the device. You can mix different sections of the layout according to your design's requirements. This layout consists of 1, 2, or 3 columns.
9. ThemeForest
ThemeForest has a fantastic collection of newsletter templates. But they are not free. You can only get paid versions of the templates. There are more than 460 templates designed for newsletters. They come in different styles, themes, and colors. But some of the most popular templates are as follows:
FreshMail
Market
FancyMail
Rocketmail
10. Resonant By HubSpot
Resonant is one of the best newsletter templates, and it is also free. It has been developed by HubSpot. Its base design has been made perfect for new users. It has a simple and easy to use layout.
How to monitor the progress of a newsletter campaign?
A good plan will take you a long way with your newsletter marketing campaign. However, to ensure the success of your campaign, you need to monitor the progress as well. And to do that, you need to test out what works best and what doesn't. To help you out with that, there are metrics in the email marketing platforms that measure success.
The metrics help you to understand:
How many people have used the link provided in the newsletter?
How many people have unsubscribed?
How many people have opened the mail?
Effective newsletter
To design an effective newsletter, one must keep certain things in mind. Many newsletters contain too much graphics and design, rendering it ineffective. This is because important information cannot be conveyed as the reader may get distracted. The essential features to keep a note of while creating an impactful newsletter are mentioned below:
Relevant: An effective newsletter must contain carefully chosen information for the target audience. Unnecessary and irrelevant information should be avoided; Regular intervals: To keep your readers informed, the newsletter should be published at regular intervals. Most preferably weekly or monthly; Uncluttered format: The format of the newsletter should be easy to read. It shouldn't contain any unnecessary cluttered information;
Call to action: The newsletter should give a strong call to action to its readers. It should express a desire to act by the readers; Responsiveness: Most people are on their mobile devices such as tablets or smartphones most of the time. So, the newsletter should be made responsive to mobile devices for maximum effectiveness;
Rewards: Incentives can be included for the members of the newsletter. This can attract more subscriptions; Unsubscribe option: You cannot forcefully turn customers into subscribers of your newsletter. That will make you lose more customers. So it is crucial to include an unsubscribe option to your newsletter to keep your customers satisfied;
Terms & Conditions: Potential subscribers will want to know what information is being tracked by your company. So, it is better to provide a link to your privacy policy in your newsletter. This will increase the effectiveness of your newsletter;
While choosing a newsletter, these are the features that one should look for. And all the templates mentioned in this list of the best newsletter templates have been selected, keeping these in mind.
Concluding Remarks
In this article, we have tried to give you valuable information about creating newsletters for your marketing campaigns. Even though many might think it is boring and obsolete, newsletter marketing is still an effective tool to attract potential leads to your business. The key is to follow a well-planned strategy and select the newsletter template wisely. A newsletter template will play a vital role in the effectiveness of your email marketing campaign. So, we have handpicked some of the best newsletter templates available online for you. Some are free of charge, while some are paid versions.
Nonetheless, each of the templates will help you communicate with your target audience. Always remember to keep the content of your newsletter short and to-the-point. No one will be interested in reading a long email about your product. It will make it boring and cluttered. If you keep all of these in mind, you are good to go.
FAQs:
1. How to mail a PDF newsletter?
Ans: A PDF or PNG newsletter must be 550 to 600 pixels wide before it is downloaded. Then you can use the Gmail newsletter to access numerous features. Or you can upload the image in a new Gmail.
2. How to make sure the newsletter has reached correctly?
Ans: Even after downloading the perfect template, due to coding incompatibility with Outlook, Gmail, or Hotmail used by your clients, the newsletter may not appear correctly to your reader. To avoid such issues, you should run multiple tests on your newsletter template beforehand. You can use newsletter services for that matter.

Author Bio: John Davier is a Content marketing guru at MailMunch. He's passionate about writing content that resonates with people. Live simply, give generously, stay happy.
New Posts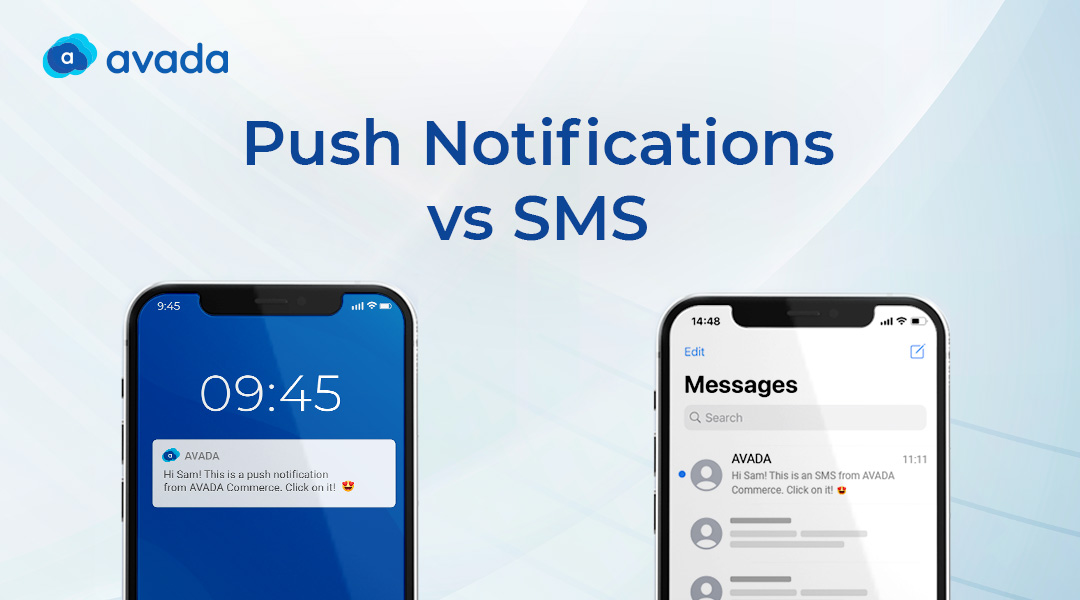 Subscribe
Stay in the know
Get special offers on the latest news from AVADA.
40k
subscribers has been joined!
Earn $10 in reward now!