10 Pro Tips to Leverage Your Website for Online Businesses
Today's world necessitates businesses to find their way to the online market. Shifting from traditional to the online market may sound overwhelming but learning the right marketing strategies might help a great deal. Organized planning based on your goals and real knowledge about the techniques can turn your new step into a huge success.
Here you will read about 9 efficient pro tips on how to leverage your website for your online business.
1. Add Customer Feedback Form
Customers define the success of your business. What they think about your products or services must matter to you a lot. So, you should keep your current customers satisfied and pay enough attention to them. It helps to increase the traffic to your website as each of your customers may introduce you to others for your unrivaled customer care.
Moreover, their interests tell you about the direction towards which your future strategies should go. Regardless of the Content Management System (CMS) you use for building up your website, you should always consider adding a customer feedback form.
It is also worthwhile to design a suggestion section where your customers can leave their suggestions. You can use them to improve the way you are serving your customers or the way you design a product. In addition, you give your customers a feeling of self-importance which is crucial in keeping them as your customers for a long time if not forever.
2. Invest in Your Website Content
The content of your website is more important than its design. However, it should not be interpreted that the design does not have any role in leveraging your website at all. In fact, good content is what keeps your visitors inside the website and is probably the reason they may get back again.
Remember that if you want to use your social media content for your website, you have to make modifications. In other words, a proper content marketing strategy is the one that considers the differences between the content of online platforms. Content blogging on the website is an effective way to attract more customers to your website. The key to reaching this goal is to learn the way through which you can get more people to read your blogs. But what is it?
Search Engine Optimization (SEO) Marketing
The searching approach of the audience in search engines defines SEO principles. SEO allows you to know what the most used keywords for each category of subjects are. Based on the keywords that you have found through SEO analysis, you can produce content of high value for your desired search engine. Your SEO-friendly content will rank well on the search engine and you will get a lot of new visitors and organic traffic in addition to your current visitors.
3. Do Some Email Marketing
When you do not have an email list of your customers, it is a great loss because email addresses are actually the only way you can contact your customers. When you have their email addresses, you do not need to worry about what if they do not come back to visit your website again.
So, remember to collect a list of email addresses from the very beginning of your work. But how? Simply add a newsletter sign-up to your website. Remember that the process of adding an email address to your subscribe list should be done legally. It means that you are not allowed to add any email address to your subscribe list because the consent of the email address owner is necessary to make it legal. There are two types of email marketing:
Promotional Emails
The aim of sending promotional emails is to communicate important information and drive sales.
Newsletters and email campaigns are two kinds of promotional emails. Newsletters spread the news regarding your recent services and products or upcoming events. Informing them would make it possible that they engage with you on the way to the new changes. Email Campaigns are mainly concerned with sales and can be between 3 to 10 emails that are sent on a regular basis over a limited period of time.
Automated Emails
Automated emails are personalized emails that are generally sent to the members of the list for different purposes; e.g. to say welcome to a new member, to say happy birthday, etc. There are two types of automated emails. Regarding the consumer behavior, Automated Marketing Emails are sent to a member of your subscribe list who has adopted an action towards your services or products. Transactional Emails are emails like confirmations for orders, reminders, etc. These emails are important in gaining the trust of your customers as when they receive the confirmation email, they breathe a sigh of relief.
4. Use Google Analytics Properly
The study of customer behavior is an integral part of every online business. Google Analytics is there to help you with understanding the behavior of your users. For instance, you can get some information about the total number of your website visitors, the country of the visitors, and the activity that they did on your website; i.e. clicks and the duration of time spent on each page.
How can Google Analytics improve your website performance?
One way is to review your content by studying the related page report. If the report is not satisfactory or does not contribute to reaching your goals, it means that the content of the page needs revision. Another way can be the analysis of your bounce rate which tells you the percentage of the visitors who have left your website after viewing the first page. The higher the bounce rate, the lower your website engagement. If the percentage is high, it is an alarm for you to optimize your content.
5. Use Share Buttons
By adding share buttons to your emails and website, you can provide an opportunity for your content to be shared. Your customers can share your content through those buttons if they like. Those buttons get practically useful if you have already gained the trust of your customers.
As already mentioned, you can appear liable to them by adding feedback forms, suggestion boxes, or as you will read in the next part, review boxes. However, it is not yet enough. What is really helpful here is an ear to hear their voice. In other words, all those sections would turn out to be useless if you do not care for your customers and leave their messages unread.
In a nutshell, customer care would turn your customers into referrals with actually no cost but only a few sharing buttons.
6. Use Backlinks
Using backlinks to your website is important in growing your traffic through referrals. Referral traffic means the volume of visitors to your website who have not searched you on a search engine. So where do they come from? Through the backlinks you have laid on other websites; e.g. on their blog posts. Remember to choose a clicky anchor text for your link to catch the eye of your visitor-to-be.
7. Ask for Reviews
Customer reviews are a great way to build credibility for your business and website. People care about the money they pay and the service or product they get in return. If the two do not compromise, you will receive a negative review, and if they do you will get a positive one. Getting people to talk about you and leave reviews on your website where it is possible, e.g. for blog posts, is a highly effective way to grow your business in the online world.
Remember to thank those who have left a positive review and ask the others who have left a negative review about what has caused dissatisfaction. Furthermore, reviews are helpful to your new visitors and they will know how high your credibility is.
Tools like Net Promoter Score (NPS) can assist you on the way to ask for reviews. Moreover, you can also create a customer advocacy program that rewards customers for leaving reviews in return.
8. Introduce Your Website on Your Social Media
As social media can be very engaged, sharing your website content on your social media can be fruitful. Of course, you should be following the right social media marketing strategies to improve your presence. You can grow your Instagram engagement if you know how to access real free Instagram followers. The same is true for other platforms.
9. Submit your Website in Online Communities
Another way to get referral traffic is to take part in online communities. Online Communities like Quora, Reddit, TripAdvisor, etc. are websites where people go to get the answers to their questions. If your business joins them, it creates a good opportunity for itself to get referral traffic. Try to find which community suits your business most. Here is an example of a review summary about Gelateria Fassi in Rome on TripAdvisor:
10. Make Use of Pay-Per-Click Ads
Facebook Ads and Google AdWords are the two best advertising tools that can provide a situation for you to advertise on any budget.
Facebook Ads
Facebook Ads costs may vary depending on some factors of your ad. Facebook Ads allow you to add a list of email addresses, which is your subscriber list. The email addresses become the data based on which Facebook searches for your target audience. Facebook finds similar people as the owners of the email addresses and sets them as a target audience in addition to your subscriber list. The similarity comes from the relevance of interests, demographics, etc. After the process of finding the right target audience and choosing the suitable pricing, your ad will be released.
Google AdWords
New advertisers can enjoy free advertising credits for Google AdWords. Google publishes your ads on Google pages or YouTube where it thinks is relevant based on your cookies and keywords.
Conclusion
Traditional businesses will soon cease living if they do not update themselves with the new technology as a whole. It is easy to change your business to an online business or to grow it if it already is following the 9 pro tips above. Best of luck!
New Posts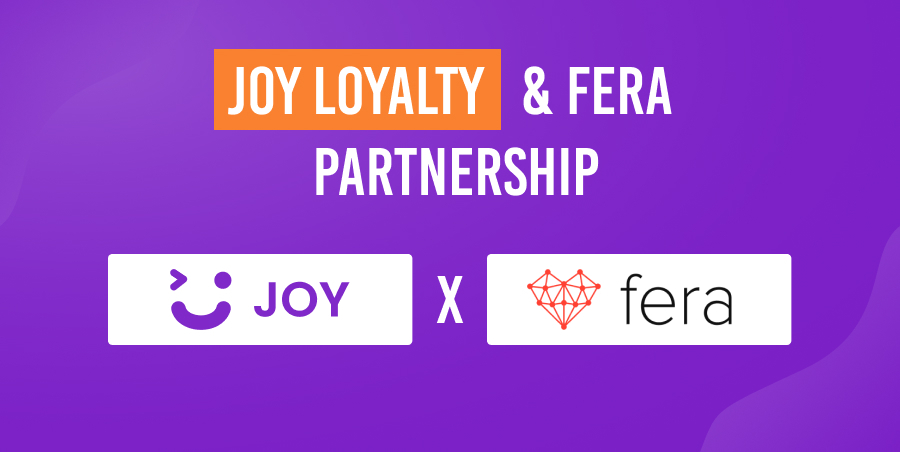 Subscribe
Stay in the know
Get special offers on the latest news from AVADA.
40k
subscribers has been joined!
Earn $10 in reward now!