How to Set Up Wholesale Prices in WooCommerce
How to Set Up Wholesale Prices in WooCommerce
Besides the retail market, the wholesale one is also a fertile ground that attracts many eCommerce entrepreneurs.
So, how to approach it?
Your first step is to allow wholesalers to purchase products in your store with lower prices than retailing. In this blog post, we would like to introduce to you a simple way to set up wholesale prices in your WooCommerce store. More than that, from it, you will have a clearer understanding of wholesale pricing's advantages and some plugin to support you managing your store simply.
Benefits of wholesale pricing in eCommerce
Boost your transactions: By selling products at wholesale prices, you can attract more wholesale customers who buy lots of products at the same time.
Increase customer lifetime value: The wholesale option can help you build up a strong relationship with your wholesale customers.
Widen the market: With only the retail price, you customers will always be retailers who tend to purchase one or two products in each order.
Enhance your store's credibility: Credibility plays an important role in eCommerce since it can help people remove the fear of being scammed and purchase your products.
Reduce the cost for running the store: In fact, the relationship between unit fixed cost and sale volume is the inverse one. When the sales volume increases, the cost spent on running the store will decrease.
How to Set Up wholesale prices in WooCommerce?
Step 1: Install & Activate Wholesale prices plugin
Login to your WordPress account and go to the admin dashboard. Open Plugins and choose Add New.
You will see the WordPress marketplace, search for the wholesale pricing plugin for WooCommerce by entering its name in the search box. Then, click on Install to install the plugin for your WooCommerce store.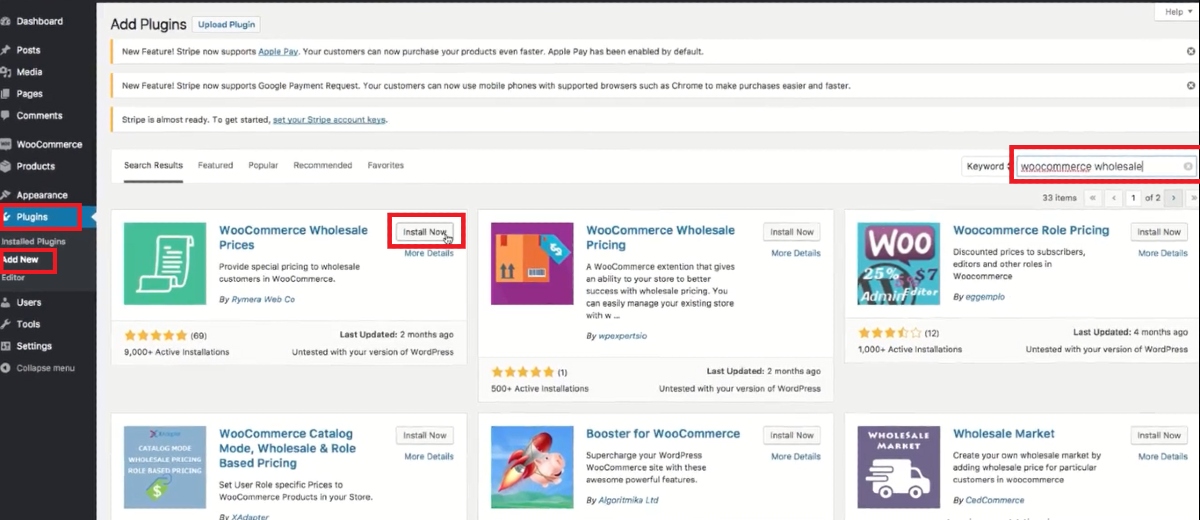 After the process of installing is complete, the button Install will turn into Activate, click on it.
Step 2: Open product
Come back to your Wordpress dashboard and go to Products to start setting wholesale prices for your items.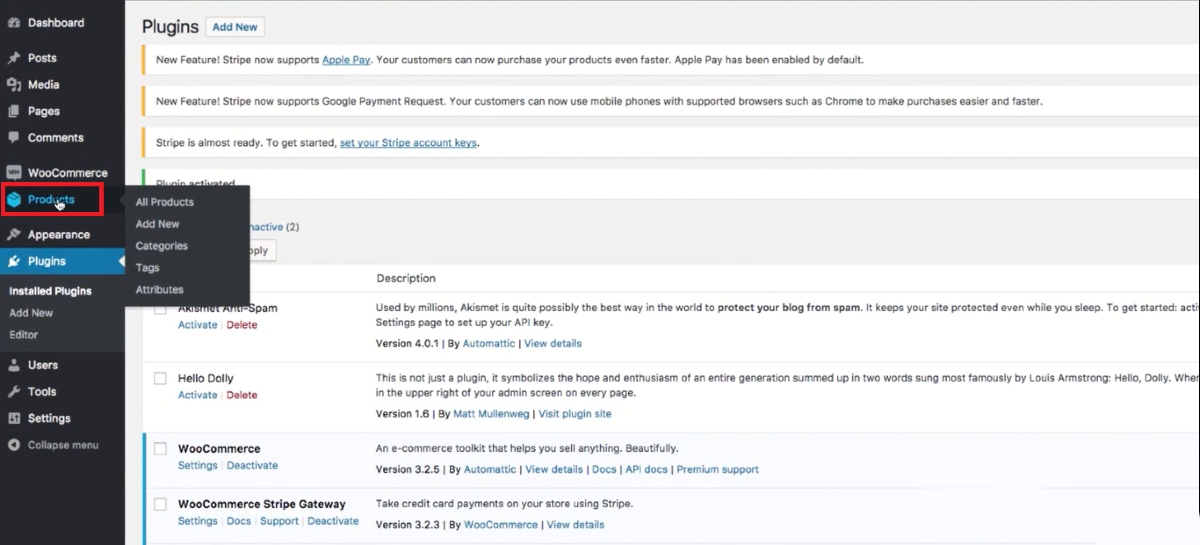 Step 3: Set wholesale price for a product
To create a new product with wholesale price, you need to select Add New.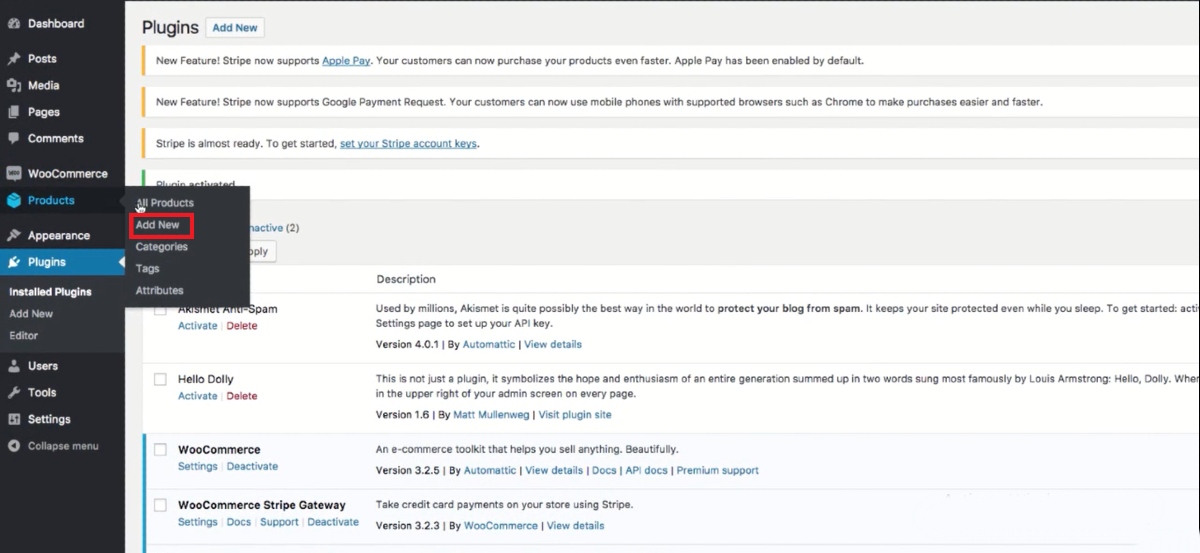 Enter the product detail as usual. In the price section, you will see another block of wholesale prices, enter your desired price for wholesaling, and click on Update to save the changes.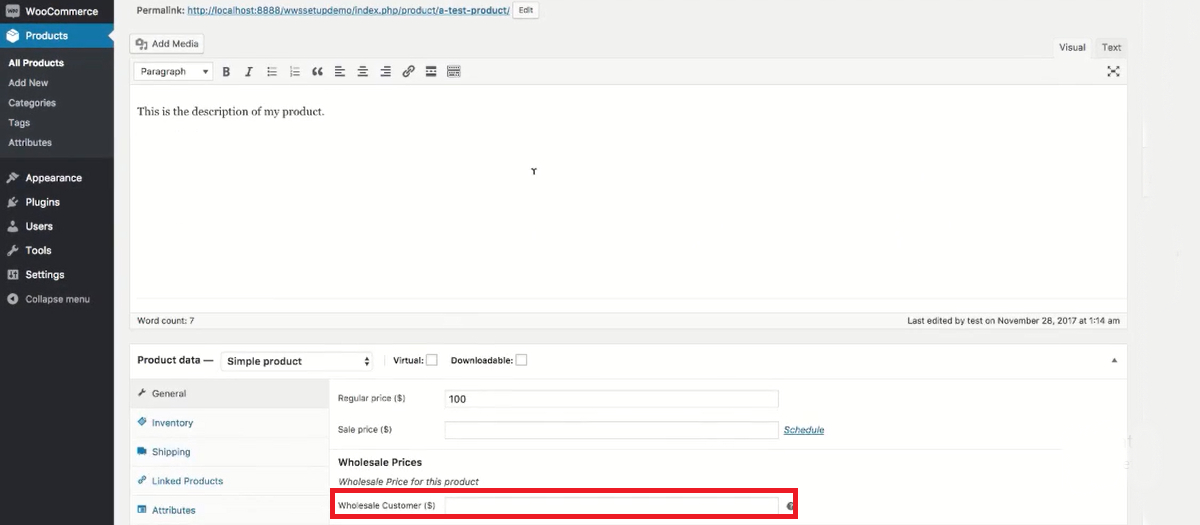 To add wholesale prices to an existing item, select All Products and click on the product you want to edit.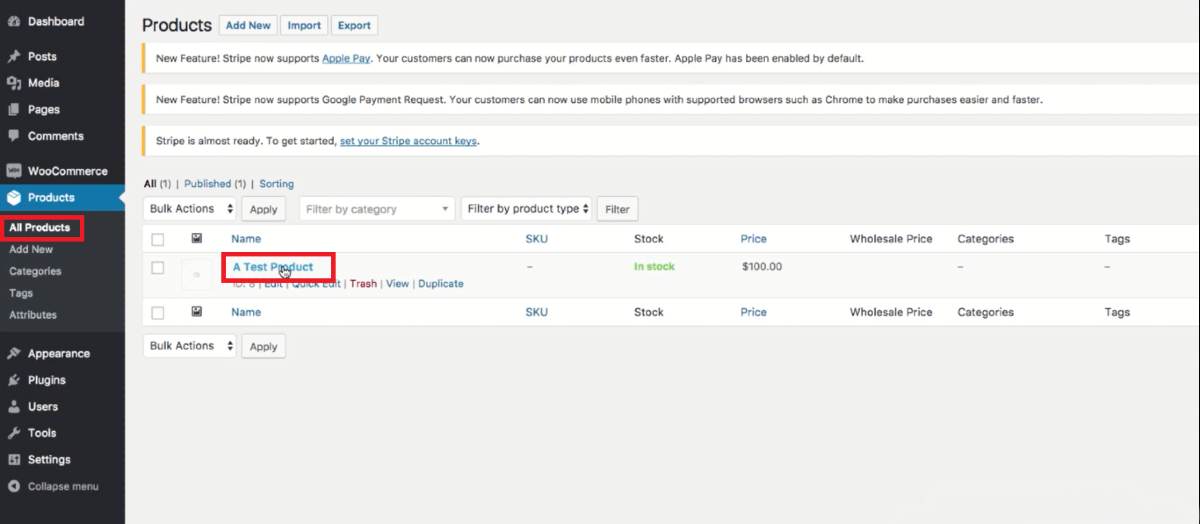 After that, scroll down to the Wholesale Prices, add the prices for wholesalers and save the changes by clicking on Update.
4 Best wholesale pricing plugins for WooCommerce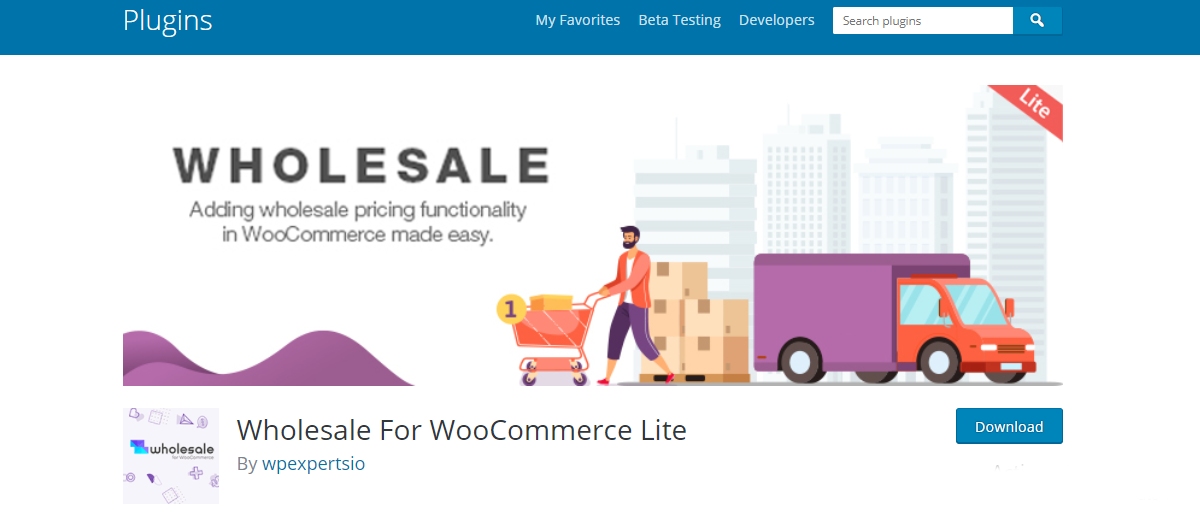 Wholesale for WooCommerce is a powerful tool for users to create and display wholesale price to customers in WooCommerce stores. Via it, merchants can apply wholesale prices for even each variant of product in their store with several clicks. More than that, this extension offers users such features and functionalities as adding percentage amount, fixed amount, setting minimum quantity, changing frontend labels text, etc.
Features:
Add wholesale prices for any products
Add wholesale price to each product variants
Display wholesale prices to only wholesalers
Update the latest inventory after each transaction
Change the frontend label text
Price: Free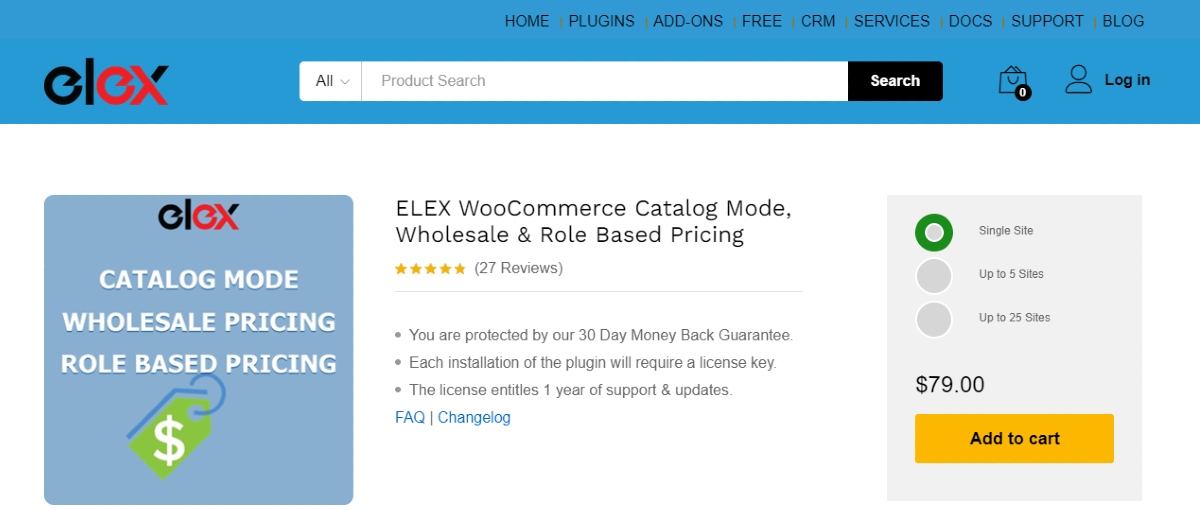 Equipped with ELEX WooCommerce Catalog Mode, Wholesale & Role Based Pricing, eCommerce store owners will be provided with various features to expand their market to the wholesale buyers. Through it, they can create user roles and set prices and discounting rules for each role. Furthermore, they can set rules to display the wholesale prices to only wholesalers as well as add tax classes to different wholesale buyers.
Key features:
Set different prices for retailers and wholesalers
Set wholesale prices based on product amount or percentage value
Add wholesale prices for each product variant
Hide guests and retailers from wholesale prices
Remove taxes for wholesale buyers
Price: $79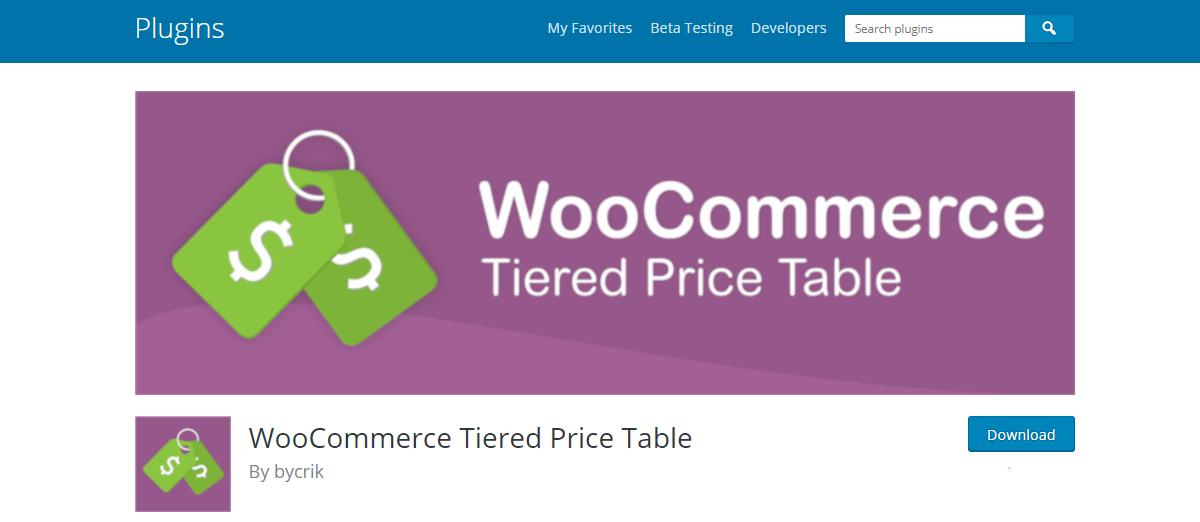 Another powerful wholesale plugin for WooCommerce stores is WooCommerce Tired Price Table. Based on the number of products bought in each transaction, merchants can offer different prices to buyers. More than that, sellers can display the pricing table on the product page, so customers will acknowledge your product's layered pricing to decide how many products to buy.
Key features:
Set prices based on number of products or variants
Offer price for different products
Display the pricing table on the product page
Customize the title, color, position, etc or pricing button
Import and export data easily
Price: Free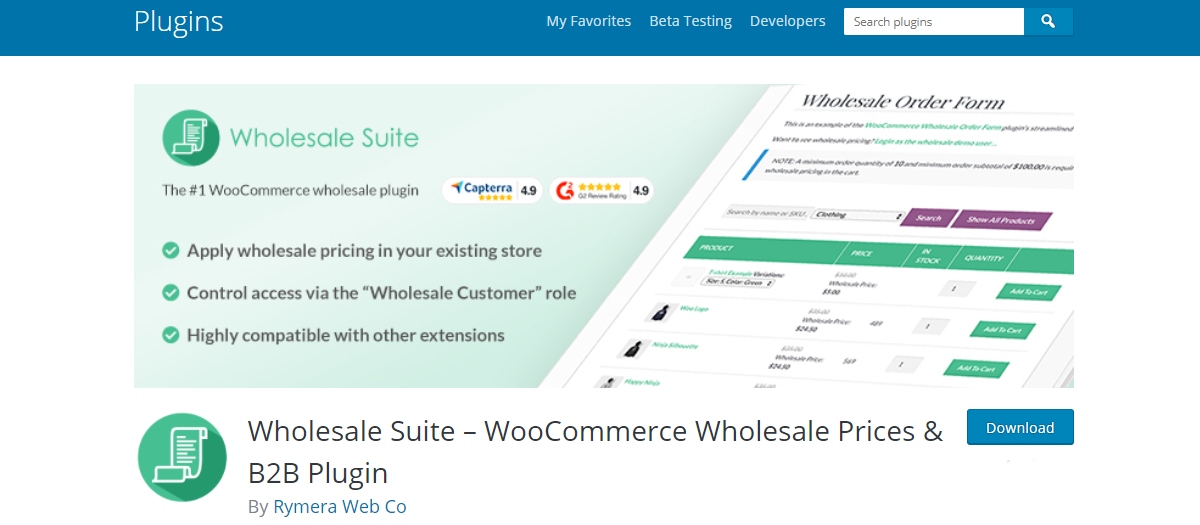 The last plugin we would like to introduce to you is Wholesale Suite - WooCommerce Wholesale Prices & B2B plugin.It empowers users to create pricing fields of each product and offer it to customers. Moreover, this extension enables users to select whether to show or hide the retail price or disable the coupon for wholesale buyers.
Key features:
Set wholesale prices for multiple products and variants
Show or hide retail price to wholesalers
Remove WooCommerce coupon for wholesale customers
Allow customer to see price and add to cart only after logging in
Adjust wholesale role and price text
Price: Free
Final thoughts
Overall, by offering the wholesale price, WooCommerce store owners can expand their market and significantly increase revenue. We hope that you will successfully set up the wholesale price for your store and sell more items. Moreover, if you are looking for a tool to help you manage wholesale pricing more effectively, don't forget to look at 4 wholesale plugins we recommend you.
New Posts
Subscribe
Stay in the know
Get special offers on the latest news from AVADA.
40k
subscribers has been joined!
Earn $10 in reward now!