How to Migrate from WooCommerce to Shopify
Last updated: October 01, 2023
eCommerce is expanding, and eCommerce stores have now become easier for owners to run thanks to increasingly advanced technologies, coupled with international integration or migration between apps. If you have a WooCommerce business and are looking for extra beneficial features to scale your online store, Shopify is highly recommended.
There is no denying that switching between platforms brings about tons of benefits. So, do not hesitate to implement this migration to transfer your orders, products, customers, or other data on your WooStore to Shopify. Go with us on this instruction, and we will guide you with the simplest steps on how to migrate from WooCommerce to Shopify.
Exclusive Offer: Get Shopify 93 days for just $3 + The Online Store Starter Kit
Start a 3-day free trial, then get Shopify 3 months for $1/month plus the premium package designed especially for new Shopify merchants!
Start Free Trial
Why do we need to migrate from WooCommerce to Shopify?
Let's get started with what you can get from this migration. Then, you could review your online stores and know what you should focus on. Below are some of the most obvious benefits if you make up your mind to switch from WooCommerce to Shopify.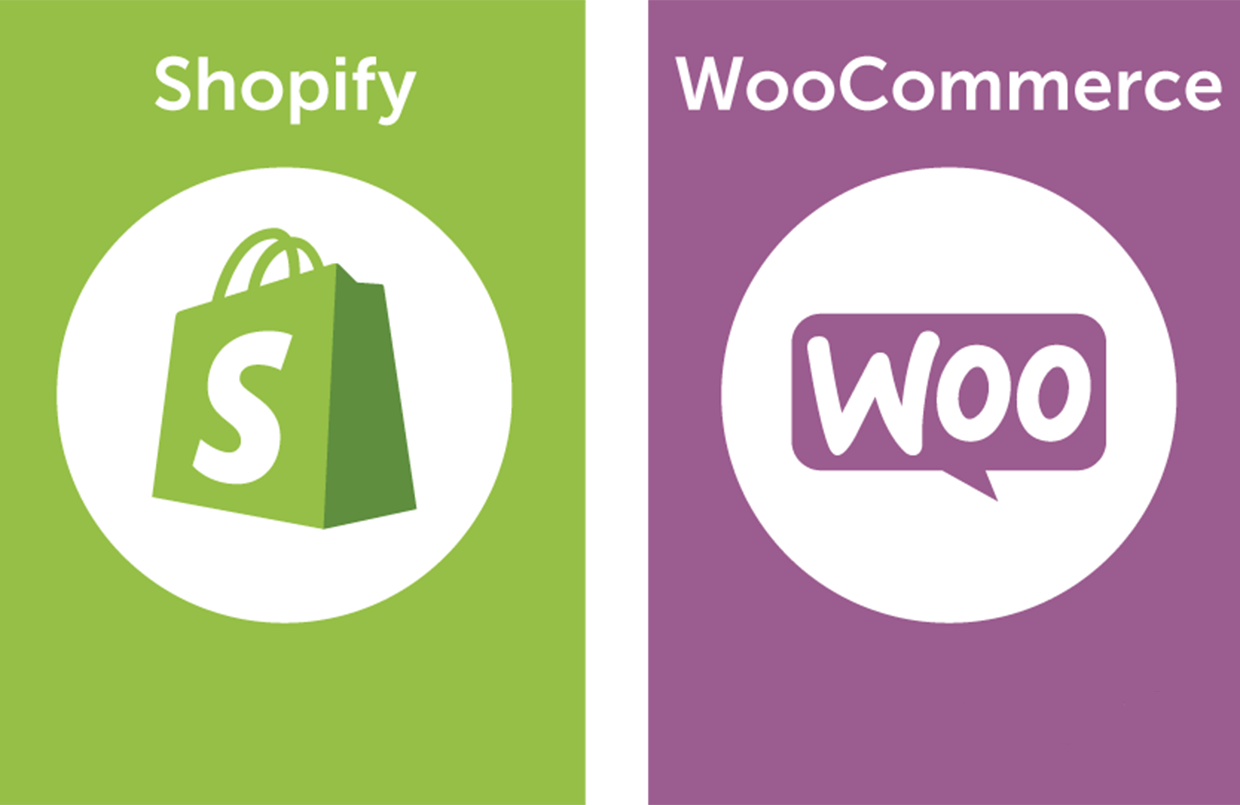 Launch effortlessly: You can move data of order, product, and customers from WooCommerce to Shopify with ease. Especially, you could create your websites thanks to well-designed themes as well as the drag-and-drop builder of the store.

Sell confidently: After migration, you can sell on an out-of-the-box platform from analytics to inventory and shipping. Therefore, customers will get a seamless shopping experience.

Scale with support: Now, there is no need to spend time troubleshooting unexpected technical issues.

Security features: Shopify offers a full set of built-in security and domain hosting features. To be more specific, you can grow more with more than 6,000 verified and secured apps.
Learn more: Shopify vs WooCommerce
How to migrate from WooCommerce to Shopify?
There are some different ways to migrate to Shopify from WooCommerce. In this article, we have come up with three easy ways, so you could choose the one that fits your store or which way you find simple to follow.
Learn more: Migrate from WooCommerce to Shopify for FREE
1. Migrate from WooCommerce to Shopify manually
The first way is to migrate from WooCommerce to Shopify manually. But you should remember that if you choose to switch manually, it will be time-consuming. Instead, it charges you no fee at all and it is very straightforward. Check out the following steps.
Step 1: Pre-migration
It is necessary to prepare well before switching between two platforms. In this step, you need to know what type of data you are about to move to Shopify. Here are must-have data included in this migration.
Products: Data includes manufacturer, status, name, SKU, full description, product tags, meta title, manage store, and additional images.

Variants: They are special in price, price, weight, SKU, and quantity.

Product categories: These include an image, meta description, meta title, description, and name.

Customers: First name, last name, and email.

Shipping address: Address, company, state, city, zip code, and country.

Billing address: Zip code, country, state, city, company, address, first name, last name

Orders: shipping price, discount price, order comments, tax price, product price, quantity, option, SKU, name.

Coupons, reviews, CMS pages, or blogs
Step 2: Build your new Shopify store
In case you have not had a Shopify store yet, go ahead to create it. Signing up for a Shopify account is probably the simplest step. First, go to https://www.shopify.com/. Next, click the Start free trial button. You will be asked a few questions to get started, but you can skip them if you want. Don't worry about your store name, just type in anything. You can always change it later by connecting your Shopify store to your existing WooCommerce domain name.
By the way, you can get a Shopify free trial to test the platform out before making the real switch. You can also sign up with Shopify using our exclusive link here, which might give you some special perks.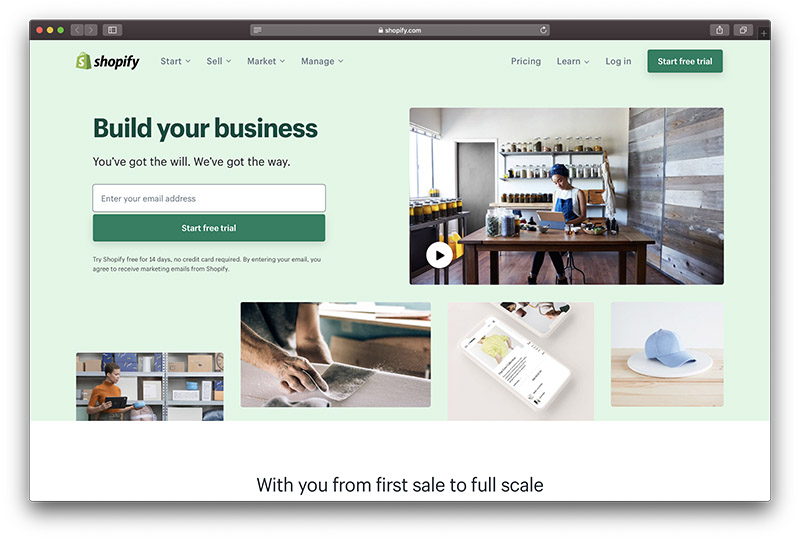 And that's it, you've just successfully created a Shopify store. There's no need to set up hosting or technical stack like opening a WooCommerce store. Now, keep going with the next steps to migrate your data from WooCommerce to your Shopify store.
Step 3: Export WooCommerce's data
Move to the second step with exporting the data from your WooCommerce. These data include your products, orders, and customers.
What you need to do is to navigate to the "Admin Panel" in your WordPress, then penetrate the section "Products". After that, there appears one new window. Here, you are able to select the product type, certain categories, or columns that you are fond of filtering to export.

In case you wish to switch the data, you must leave these fields empty. What is more, you could even include some kind of custom data to export via a chosen field. Then, your next task is to click the button "Generate CSV". This enables this file to be downloaded.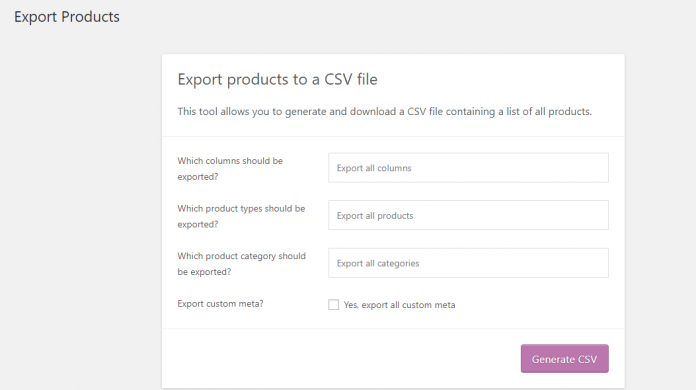 Step 4: Import WooCommerce products to Shopify
To do this, approach the menu "All Products" to pick up the button "Import". See the below screen:
Next, navigate to your "Shopify admin" to begin importing your downloaded CSV file. Select your CSV file, then click the button "Start Import".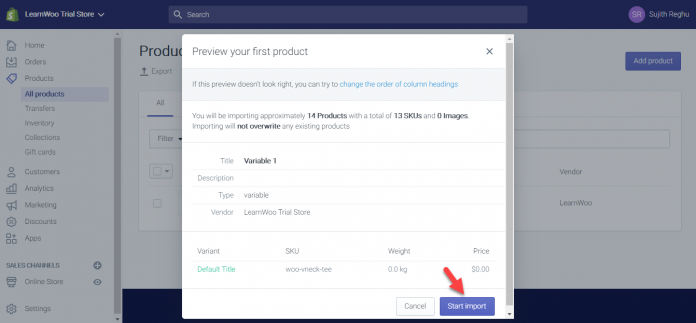 This CVS file is the one that you have finished downloading from WooCommerce. As soon as you are done, Shopify Importer starts adding products from this file to the online store.
It takes a while for this to process. Once the imported process is completed, you could see products listed on the Shopify store.
When you execute to export manually via the above-mentioned CVS file, the limited thing is that you will not get your product images migrated. To solve this, what you should do is upload images of your products to Shopify's file pages. URLs then get generated automatically for every image. In case you want to add myriad images, you will need to add these URLS in individual lines.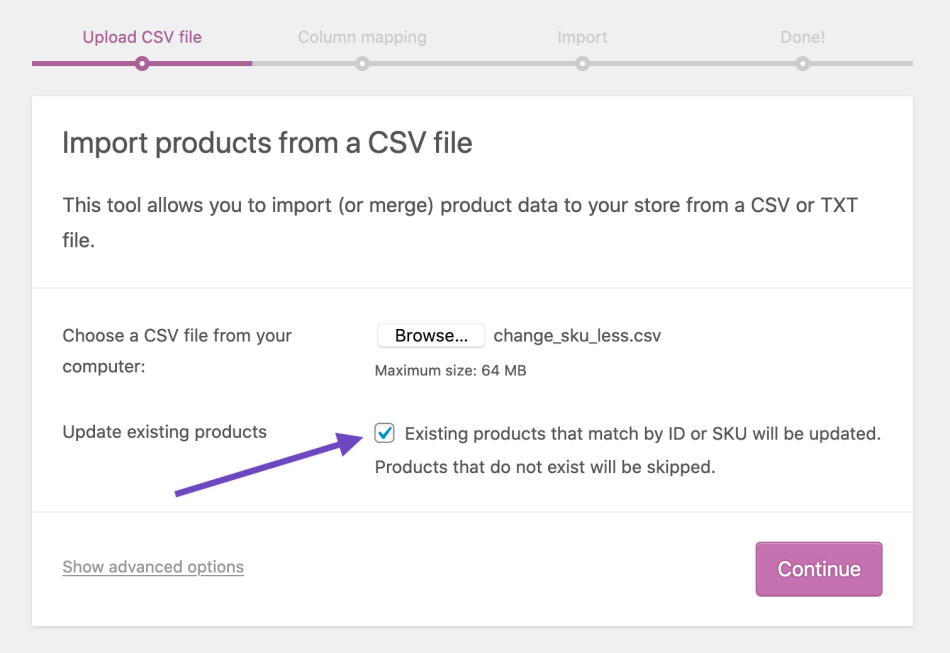 Once you have imported products, the same procedure applies to importing your orders and customers' data.
Though this manual migration is straightforward, it still has some limitations. The images of products can not be imported at the same time. Therefore, you have to add them after that. Several customers or products might be skipped. Hence, in case a customer's details may repeat, what is imported will be your most recent entry.
Additionally, your digital products' status could remain unpublished. Thus, you are required to get Shopify's free application installed to deal with these digital features. This might not be a perfect approach for you to apply for your migration. But you can still utilize it. This is why we mention here three different methods. Move to another approach where you will rely on an effective import app.
2. Migrate from WooCommerce to Shopify using the import app
In this case, you can make use of the "Store Importer" - a free app from Shopify - to implement the migration of customer and product data from WooCommerce to your Shopify. Be noted that, regardless of which methods that you are about to apply to implement this migration, backing up data is a must. So, refer to this step in the first method.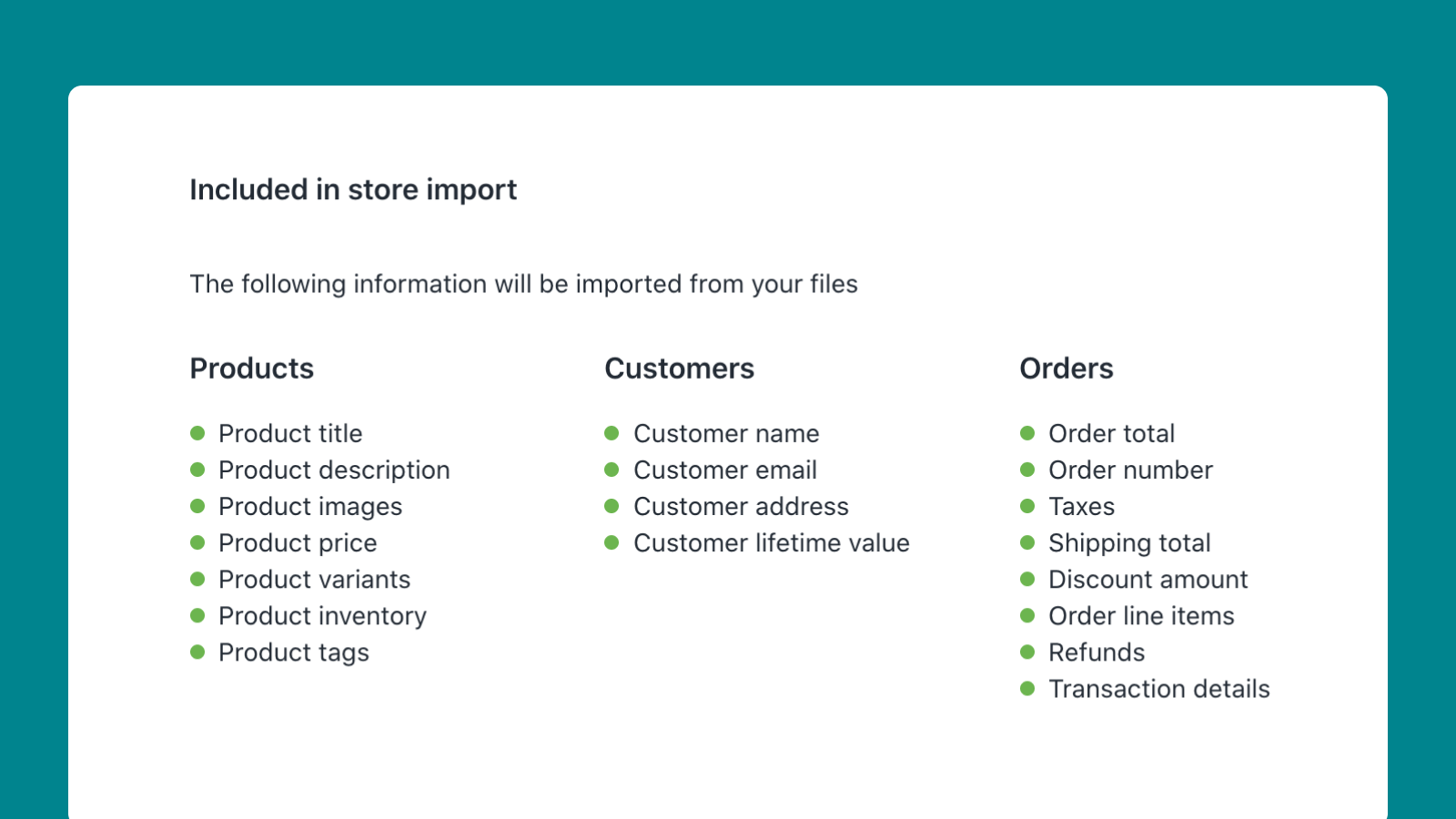 Step 1: Export data from your WooCommerce
The first and foremost thing to do in the second approach is to export your WooCommerce store's data. Once you have completed your export, one XML file will be downloaded to your computer. This file contains all the WooStore's data which can be later imported into Shopify.
To perform this process, go to the admin area of your WooCommerce, choose "Tools", then click "Export". After that, you need to click on "All content" and select "Download Export File".
Step 2: Import the data to your Shopify
After exporting your WooCommerce data, it is time to import them to Shopify. Be noted that, as you are using "Store Importer", only the XML file "All content" is harmonious. So, if you do not have this XML file, you could use a product import application from a 3rd party.
Proceed to the next step by clicking "Apps" on the "Shopify Admin". Then, on the page "Import your data into Shopify", select "WooCommerce" from your dropdown menu. Next, you need to scroll under the section "Upload files" to choose "Add file". Then, you will choose the exported files. Specifically, you could choose any number in your CSV file. While importing your products, you are required to add these exported files to properly import for not only the Default templates but also the Bulk Edit ones.

Another step involves selecting your downloaded XML file. Then, choose "Continue Import" and click "Import".
Step 3: Review as well as update imported data
This is a not-to-be-missed step to ensure that your entire process will work later. When you finish importing your data successfully, your product and customer data will be available in Shopify. In case, some of the data are not imported, you could add them manually later. Once you have imported the data, you could add a product or a customer manually.
So, follow the below sections to review and see what you should take into meticulous consideration when you proceed to import your data from WooCommerce to Shopify.
Successful import with changes
As the import process is done, a summary page of the import will display your import's details. Scrutinize messages that lie in your import summary's review section. You could manually edit some kind of information related to your import by selecting "View items" which are close to those messages.
Failed-to-import customers or products
There is a situation in which several data about customers or products did not successfully import. What you should do is add them manually. If a customer has the same phone number or email address, then it will be skipped while importing. Only the latest entry with the date duplicated is imported.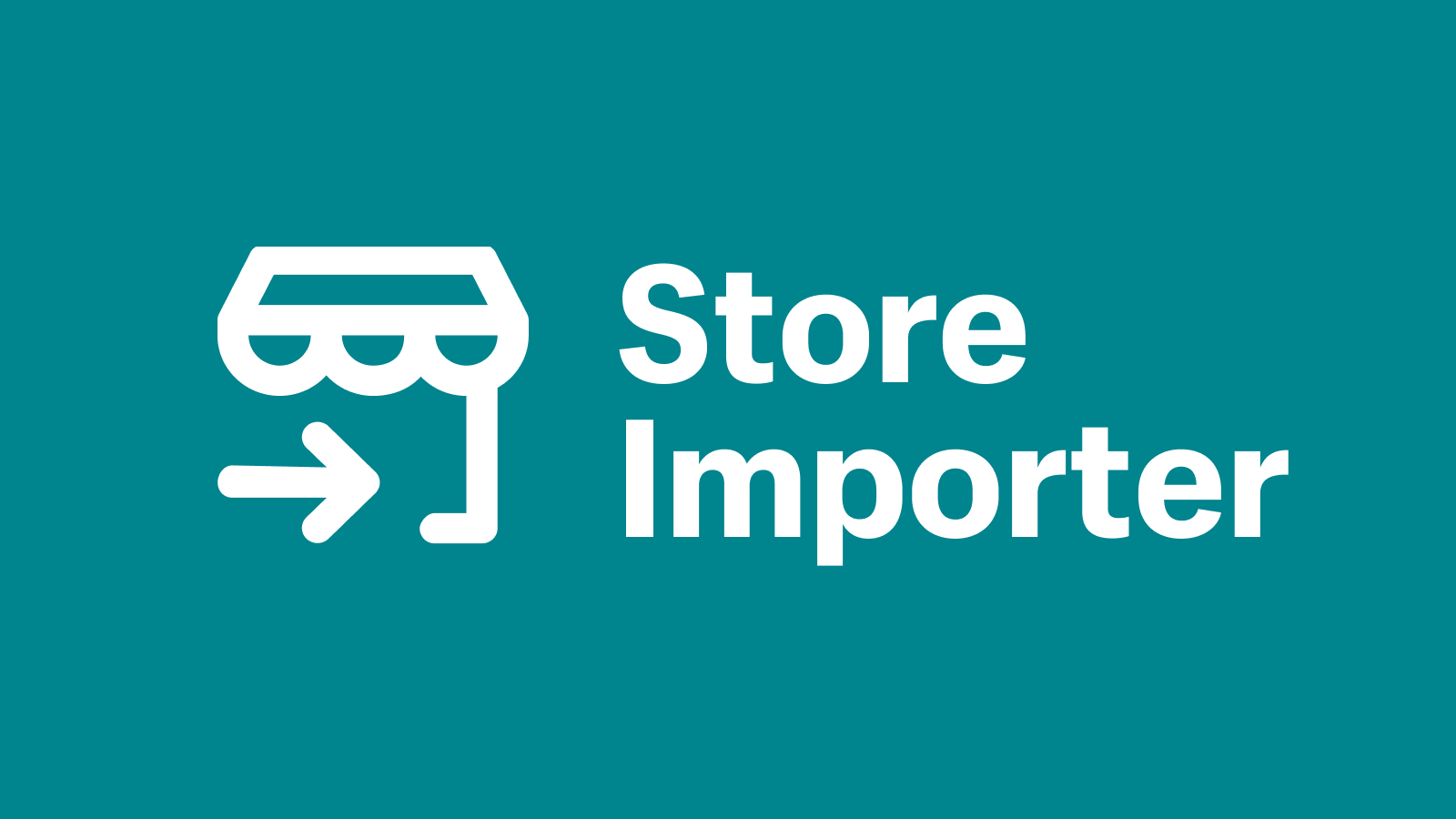 Failed-to-import bundled products
If your products on WooCommerce are bundled, you need to manually add those products to your Shopify. This is to say, it is a must to apply an application to tackle this issue. In this case, we recommend using some product bundle apps that are available on Shopify's App Store.
Successfully imported but failed to publish
There are some cases where you proceed to import products without fail. However, they are not published. In case any of the WooCommerce products' visibility is set as "hidden" when exporting the data, the high chance is that these products will be imported to your Shopify store as "hidden" also. In this situation, you could enable your products to be available by forcing them to be available to the sales channel.
Failed-to-import product variants
In case your product comes with variants. One of these variants misses an option. This means that your product has not been imported. One more time, you also need to manually add it to your Shopify. Let us take an easy-to-understand example. T-shirts are the type of product that you sell, and you will sell different colors and sizes. In case, one of the variants contains information related to its color but not its size, then this product will not be imported successfully.
As you are using the app "Store Importer", tags will be applied to your imported records. As a result, tags will facilitate you in finding imported things, making adjustments, and reviewing them easily.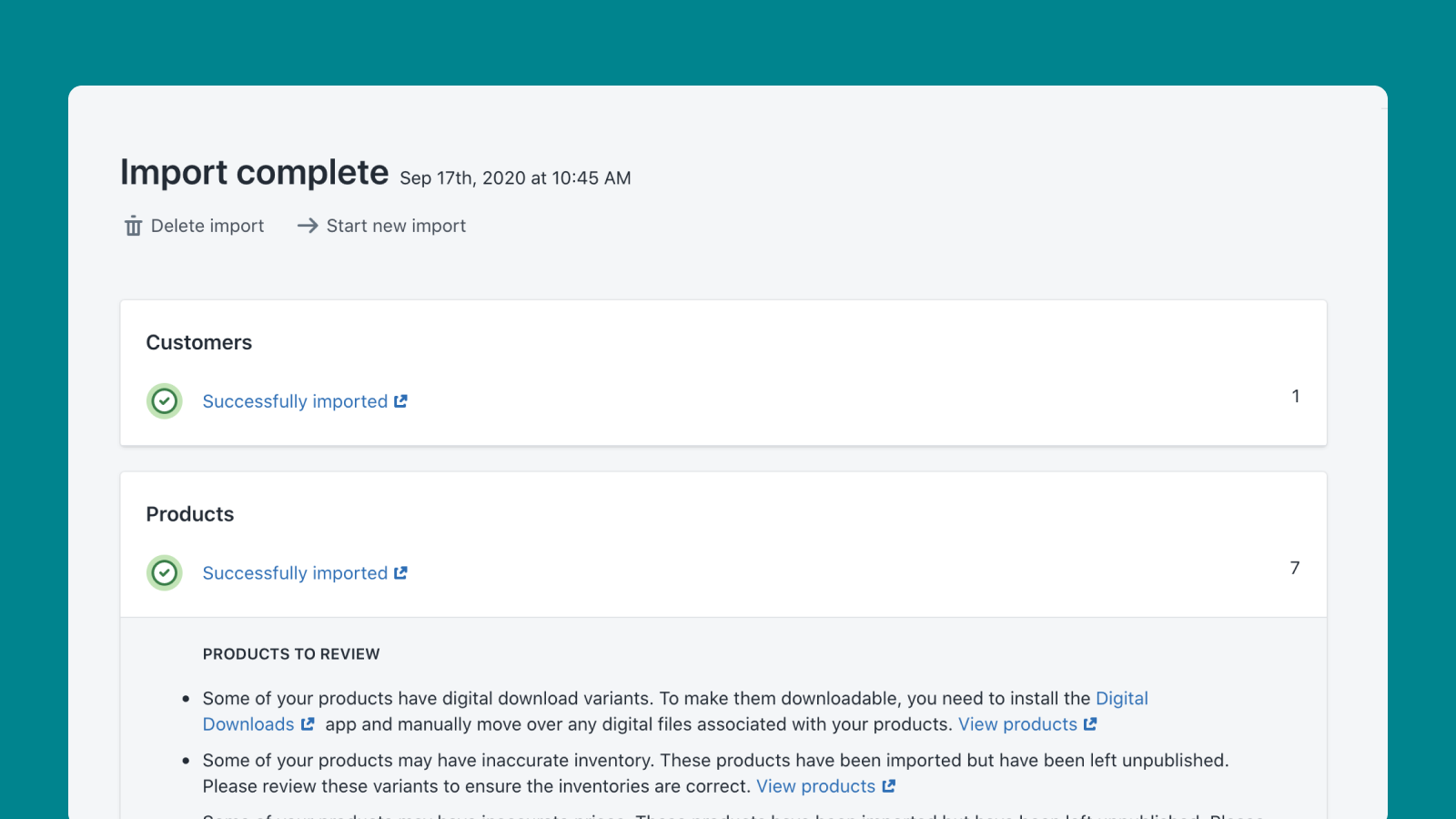 The application of tags in every imported record comes with a format: **import__**. The variation of tag formats lies in which platform that you will import the data from. You could keep your tags on the imported records. However, you will suffer from some problems involving using tags to organize your store. Specifically, your customers can easily detect those tags on your store. Therefore, removing them when you have finished checking errors of imported records can help you avoid this undesirable issue.
3. Consult an expert
The third approach to help you migrate from WooCommerce to Shopify is to seek help from a migration expert or specialist. With this situation, we suggest users consult Shopify Migration Services. This option helps you to be stress-free because your store could now be taken care of by a competent organization without being negatively affected.
What is more, you could rely on the helpful technical assistance with willing care and advice for your store. Experts from Shopify Migration Services are capable of giving the right direction to yield a successful migration. So, trust them and let them help you. In Particular, you can also receive advice for keeping up the new store, setting up SEO redirects, and so on.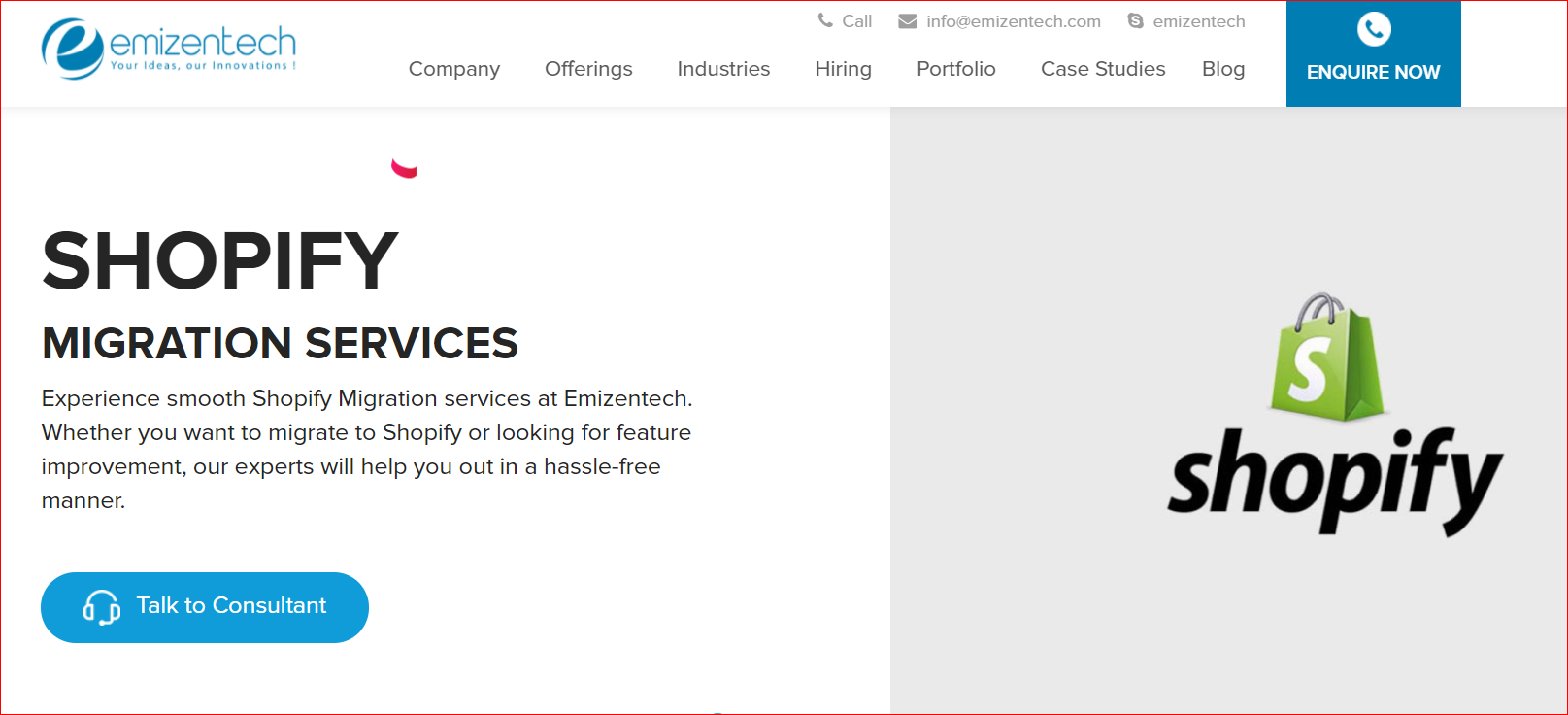 Nevertheless, consulting an expert or specialist could cost you a considerable amount of time and money. Do not worry as intensive knowledge as well as reliability will be worth it. If you try to migrate on your own, you will end up wasting your time, along with getting plenty of mess. That is why it would be better if you consult skilled and competent professionals right at the beginning.
Top 3 extensions to migrate from WooCommerce to Shopify
There are various extensions that you could rely on to perform your migration. In case you prefer using extensions to other methods, we have mentioned here the top three extensions to help you migrate data to Shopify from WooCommerce.
1. LitExtension
LitExtension offers you the most effective migration solution in which you could transfer everything from customers, orders to products automatically and securely. So, if you are relatively busy or not good at migration, let this extension do it for you.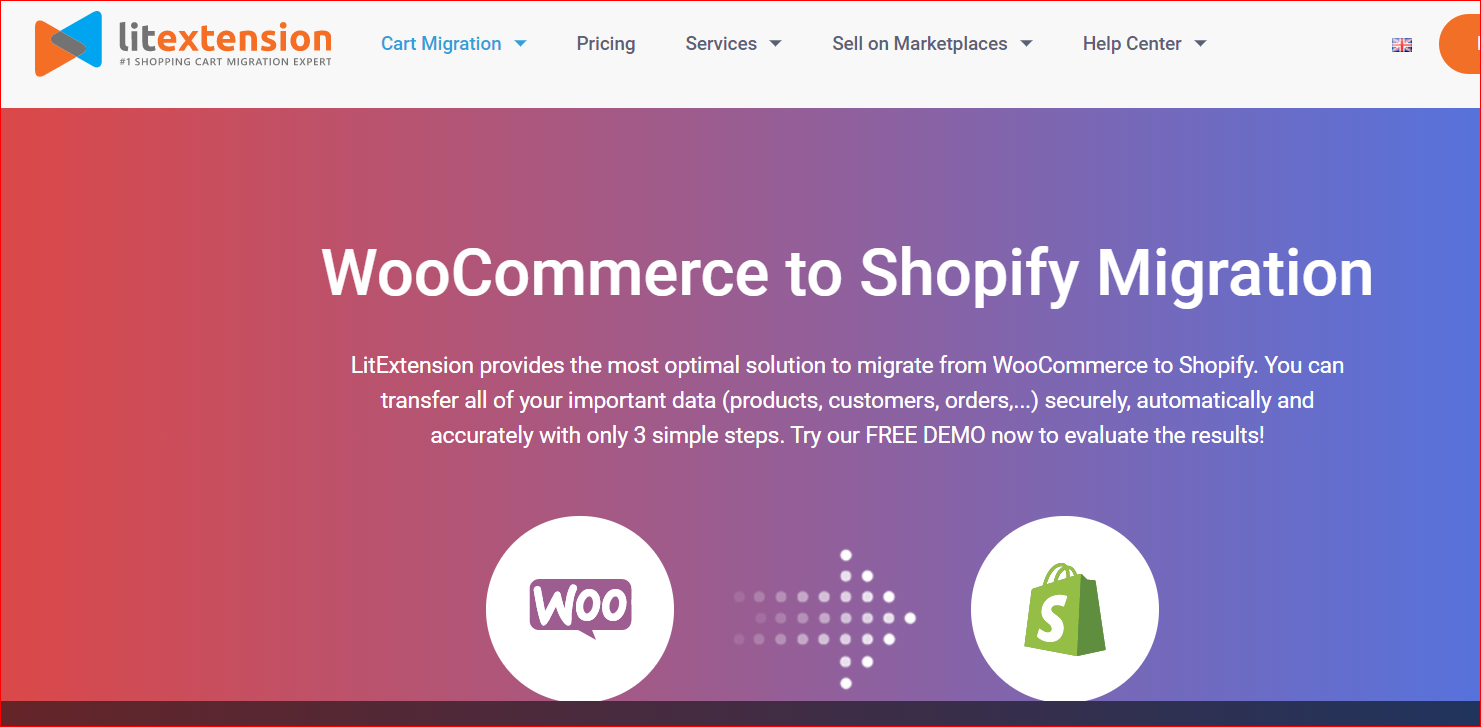 Main features
Offer efficient all-in-one services for migration

Come with premium-quality migration with charging low cost

Perform the WooCommerce to Shopify migration process quickly and provide essentially convenient customization

Help you save time as well as minimize efforts

Have a dedicated and willing support team with 24/7 services to cope with your concerns through email, live chat, phone, or ticket
Pricing: Start at $89
2. Cart2Cart
With Cart2Cart, everything becomes simpler. As one of the top-rated eCommerce migrating tools to support you to import the WooCommerce data to your new Shopify within a minute. Furthermore, it also assists you in importing products, customers, and orders automatically and completely without needed programming skills. The data can be transferred error-free and fast.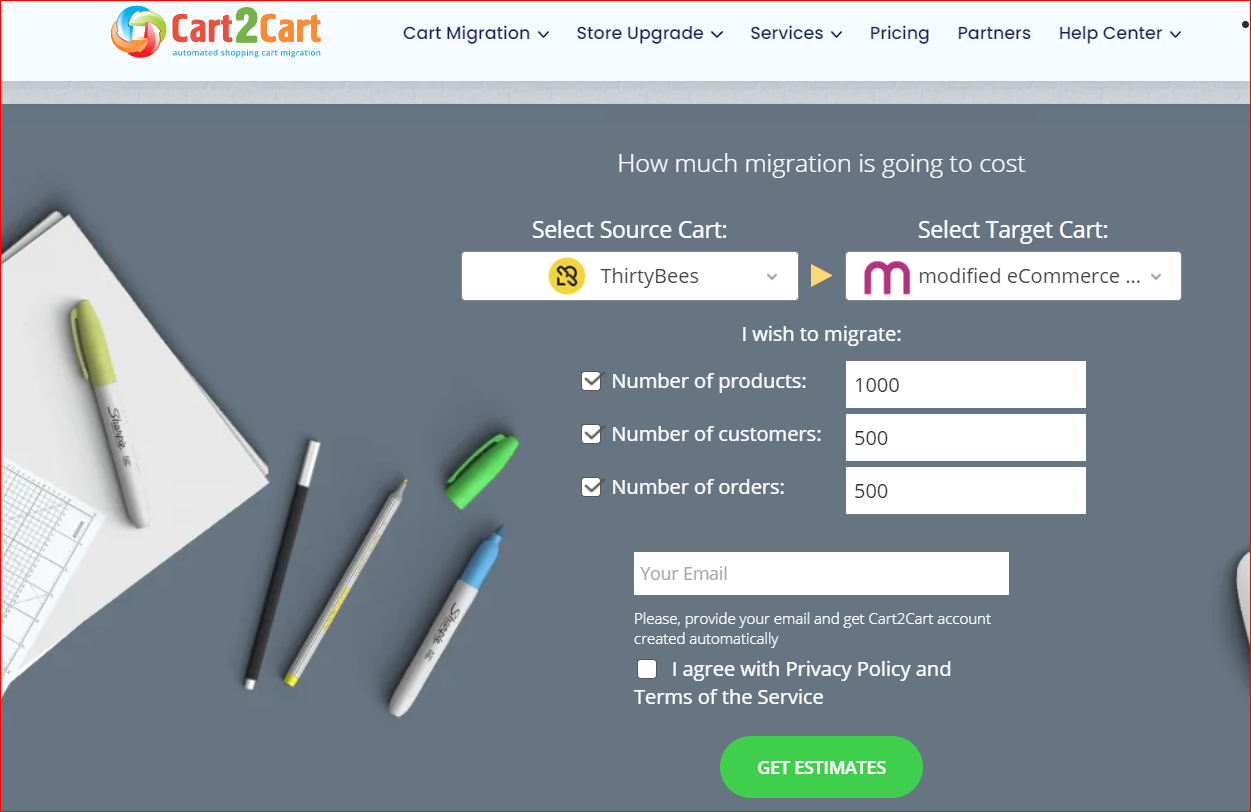 Main features
Get the data transferred accurately and efficiently

Come with one convincing site with good references as well as an effective calculation tool

Provide superb services

Offer step-by-step instruction throughout the process of migrating data

Supply competitive pricing while having professional help
Pricing: Start at $69
3. Ablestar WooCommerce Importer
As its name indicates, Ablestar WooCommerce Importer saves your time by importing orders and products to Shopify from WooCommerce quickly. It is such an awesome method that you could have an opportunity to test out one new platform and migrate your existing store. Moreover, you could also get your links of account activation generated for customers. Creating URL redirects helps you deal with broken links as you transform to Shopify.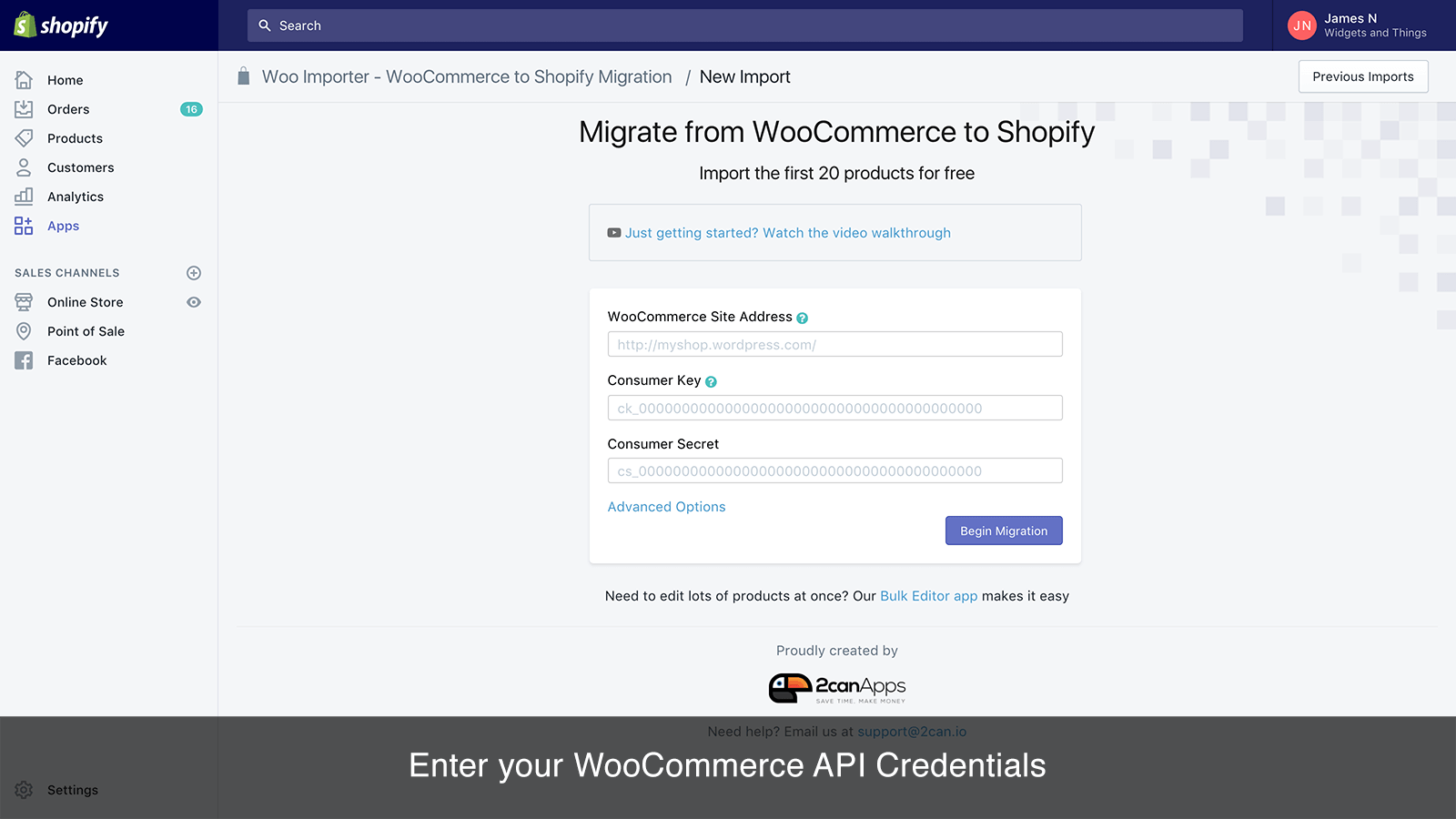 Main features
Import your products variants, images, descriptions, and categories painlessly

Transferring customer data to Shopify without deleting the history of their order

Export the Product Reviews

Quick and effective service
Pricing: Start at $49.99
Conclusion
In short, both WooCommerce and Shopify are great online platforms to meet the needs and requirements of your online store. While WooCommerce is not just about one DIY tool proven to be amazing for myriad tech-savvy users, Shopify makes it perfect for users who aim at their store aspects without requiring technical knowledge. It is recommended that you should pick Shopify, thanks to the fabulous user experience. So, if you are looking for the best results of an expected business, take no hesitation to migrate to Shopify as soon as possible.
Hence, you could make the most use of it and grow your business quickly. Hope that you could find this instruction helpful for you and after following it, you could be more successful with your business. Keep following us for further articles with useful tips and tricks for your eCommerce store. And share the words to those concerned about building a strong community of eCommerce business and growing together!
---
Roger has over 4 years of experience in SEO. While in college, he started learning about SEO and showed a passion for the field. Right after graduation, he embarked on SEO projects and achieved great success. After years of working, he has learned deeply about SEO. Currently, he is the SEO team leader at avada.io