How to Integrate WooCommerce with Amazon
How to Integrate WooCommerce with Amazon
Amazon is the number one online retailer in the world with massive brand recognition and millions of users. It operates in three different regions and has more than ten marketplaces worldwide. With the vast database of customers plus the innovative logistics and technologies from Amazon, you can take advantage of its built-in features to boost your total sales.
Today's article will show you How to Integrate WooCommerce with Amazon. We will inform you about the three most popular methods and some fantastic plugins that will help you improve your conversion rate.
Why should we send WooCommerce products to Amazon Marketplace?
For those of you who are still wondering why we should send WooCommerce products to Amazon Marketplace, here is a shortlist of the benefit of this platform:
Provide an excellent opportunity to expand and build brand recognition.
Decrease hesitant and skeptical from customers about making online purchases.
Achieve passive income from the Affiliate policy of Amazon.
Provide the most efficient way to scale your WooCommerce business.
Offer an attractive asset to investors.
Take advantage of Amazon technologies, payment methods, and logistics to gain more traffic, purchases and avoid cart abandonment.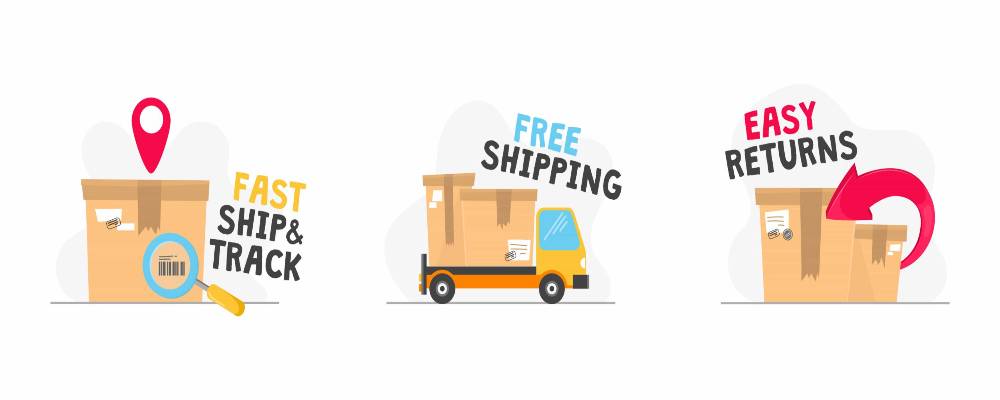 How to integrate WooCommerce with Amazon Marketplace
Method 1: Creating and adding Amazon affiliate links to WooCommerce
Amazon provides a top-rated affiliate program known as the Amazon Associate Program. It is a process of using a unique Amazon ID for each WooCommerce product to gain more traffic and earn commissions when buyers take to the product through your referral links. Being a part of this program is also a chance to integrate and promote your products through Amazon Marketplace.
To create and add Amazon affiliate links to WooCommerce, follow these steps below:
Step 1: Find the products that are related to your business
Create an Amazon account and log into the Amazon Associate Homepage. This is where you can get all the details of the program with 24/7 support from Amazon. On the Home page, navigate to the searching box and fill in your product information. After that, click on the Go button, and the lists of products related to your finding will appear on the screen.

Step 2: Select an appropriate product.
You will now see a list of products with the same category as what you have searched for before. It provides all the necessary information like names, types of products, producers, and prices. Scroll up and down carefully to choose the product you like most. Remember, it should be fit and integrate with your WooCommerce collections.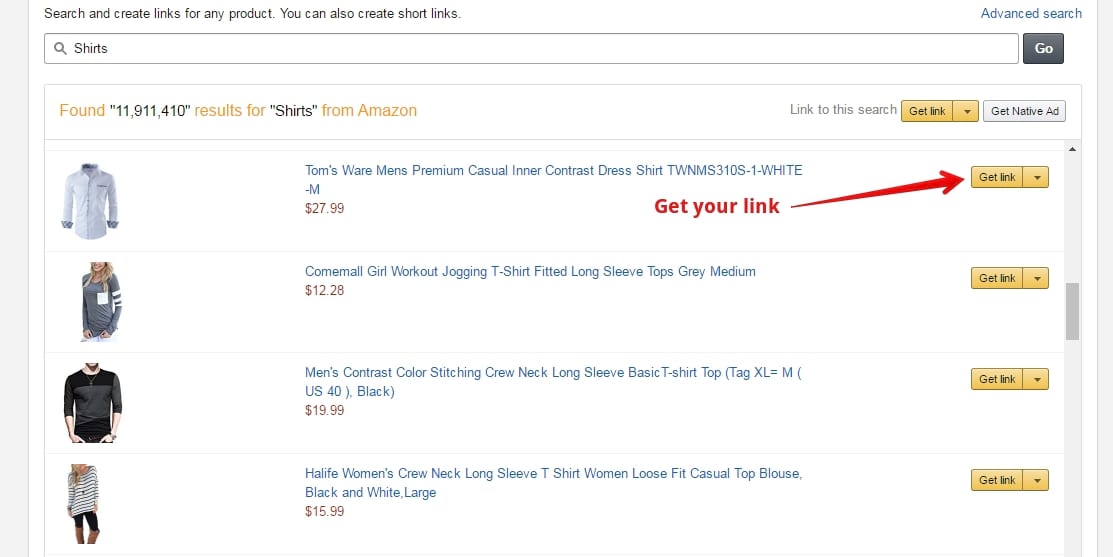 Step 3: Copy the affiliate link
Click on the Get Link button to access the affiliate setting window. Now, you will see the Customize Link and Live preview window. The first one is where you customize the overview of that product. You can change the background, title, and price color to sync with the WooCommerce store. The second one is a preview of the product on Amazon. When you click on the picture, it will lead you to the official product page of the producer. That will be the affiliate link of the selected product, copy it and come back to your WooCommerce website.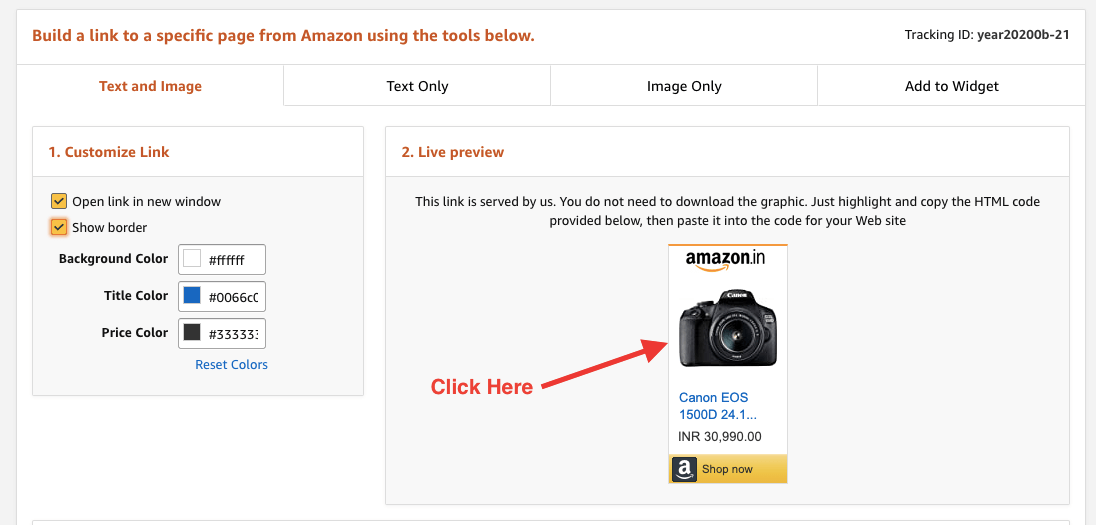 Step 4: Create a product with an affiliate link
On your WordPress dashboard, navigate to the New tab and select the Product option. You will be transferred to the Add New Product page, fill in the product name, description, and category. After that, scroll down to the Product Data section. On the dropdown menu next to it, select the External/Affiliate product option. You need to fill in other additional information like product details, featured images, and product galleries. Finally, enter the product URL you copied in step 3 and set up a reasonable price for the product.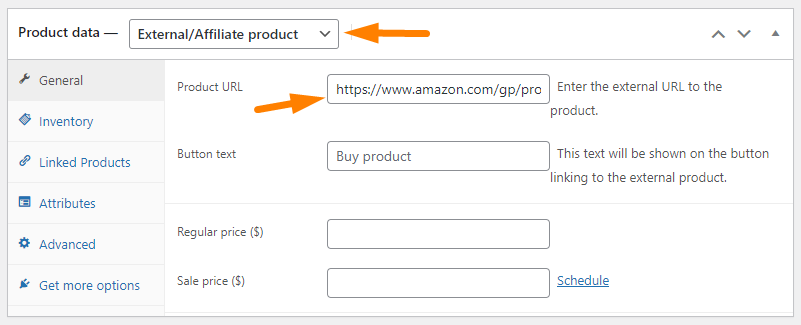 Step 5: Bring the product to your WooCommerce website
Take in all the detail and information you have filled in. Click on the Preview button on the Publish box to see the draft of your product page. You also can custom the setting of status, visibility, and time to publish in this area. When everything is good, click on the Publish button to on-air your new product.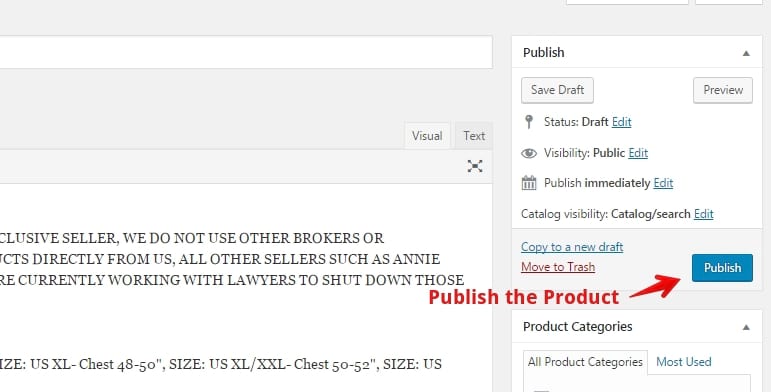 Method 2: Integrating WooCommerce with Amazon logistics and technologies by using plugins
In terms of inventory management, financial transactions, transportation, and so on, Amazon has some of the best and most modern technologies as a world-class online retailer. So, what if you could combine all of that by linking your WooCommerce store to Amazon? There are various methods to take advantage of Amazon's massive infrastructure. We will look at two extensions that represent the logistic and payment process of Amazon in the next part. They will help enable you to integrate Amazon's logistics technologies and payment operations.
WooCommerce Amazon Fulfillment
WooCommerce store owners can use Amazon's logistics to their advantage. One of the best ways to combine WooCommerce with Amazon is through WooCommerce Amazon Fulfillment. Customers may browse your WooCommerce store and have their orders packed and dispatched to them through Fulfilled by Amazon (FBA). This means you won't have to worry about fulfillment because Amazon will handle it for you. Furthermore, Amazon is a well-known platform with reliable services, so you can rest assured that your clients will receive their goods on time.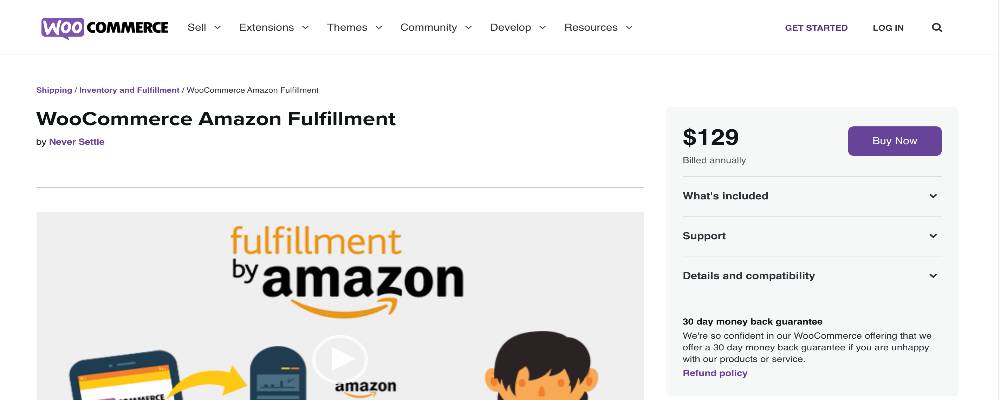 Outstanding features:
Offer the ability to track FBA order status in your WooCommerce store, including standard profile and shipping process.
Avoid overselling products on your WooCommerce website by syncing your product stock.
Customize your View Order page with the feature of viewing and tracking order status and fulfillment history.
Provide manually sending orders to FBA if the checkout process requires manual order approval.
Send emails to customers to let them know about their shipping status.
Price: WooCommerce Amazon Fulfillment has an offer at the cost of $129 for one year of updates and supports a 30-day money-back guarantee policy.
Amazon Pay for WooCommerce
Using the Amazon Pay payment gateway is another excellent approach to integrate WooCommerce with Amazon – especially for your buyers. To set up this payment gateway, download the plugin, register with Amazon Payments, and then log in to Seller Central and finish the process. After that, customers can select Amazon Pay at checkout, which saves them time and effort. Amazon Pay provides additional peace of mind for people hesitant to provide their credit card information to various online businesses. Customers never have to leave your store to finish their purchases, lowering bounce rates and cart abandonment.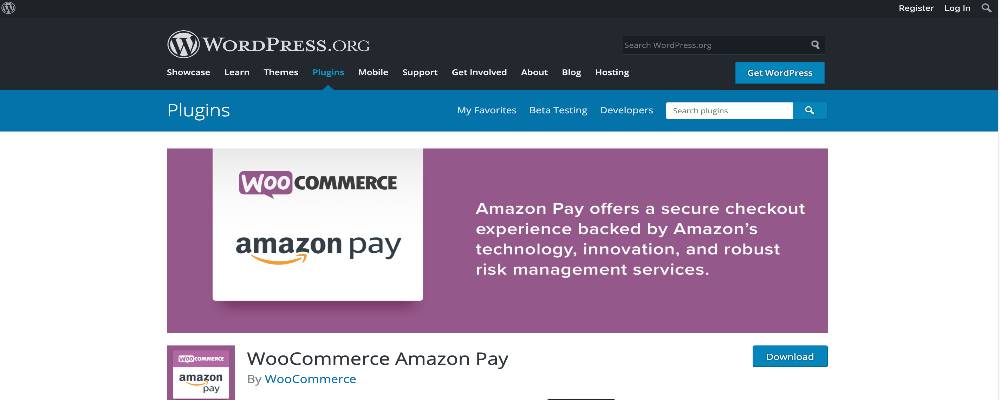 Outstanding features:
Accept payments online and on mobile with the eCommerce platform system from Amazon.
One-click purchase without customer information such as shipping address, credit card details, or name.
Increase total profits and conversion rates with a fast and reliable payment process.
Protect customer information and shop owners' data with a high-security protection plan.
Support multiple devices and backgrounds include Windows, Linux, Android, Mac, and Web-based.
Price: Amazon Payment for WooCommerce is free to install. However, like other payment gateways, it has a transaction fee of 2.9% plus 30 cents for a purchase. If your customers live outside the US, the additional cost will be 3.9% plus $20 of tax.
Method 3: Using third-party extensions to list WooCommerce products on Amazon
The last option is to put your WooCommerce products on Amazon and sell them there. By applying this way, you will add a distribution channel and sell products on your WooCommerce store and Amazon. Along with some benefits, such as a more extensive consumer base, there are some logistical problems to consider, including inventory management and new additions to the market. Fortunately, there are several excellent plugins available that will address these difficulties. Let's take a look at some of the most effective solutions for selling WooCommerce products on Amazon.
WooCommerce Products for Amazon Marketplace
WooCommerce Products for Amazon Marketplace is an Amazon listing tool for Seller Central that establishes and syncs a product data feed on WooCommerce so that your products are accepted on Amazon in a few seconds. This plugin connects to your WooCommerce store and generates a product data feed that follows Amazon's feed criteria while allowing you to customize it as needed. By utilizing this plugin, you will sell on Amazon from WooCommerce in a self-managed manner, as your WooCommerce stock will decrease when products are sold through Amazon when your WooCommerce is connected with Amazon through the API.
Outstanding features:
Connect to multiple Amazon accounts and sync your WooCommerce product changes to those shops.
Upload WooCommerce and Amazon fees at the same time when you change the details of the product in your eCommerce store.
Add API connection support for many Amazon Marketplaces such as the USA, Canada, Mexico, Spain, and the UK.
Provide Amazon feed status reports with real-time information about processing, success, or failed checkout.
Offer a function to create your customized data feed based on your price, SKU, and category.
Price: WooCommerce Products for Amazon Marketplace has a free version that includes all functionality. If you want to personalize more than 100 items per feed, you can try the pro version at the cost of $239.99.
WP-Lister for Amazon
WP-Lister for Amazon integrates your WooCommerce product catalog with your Amazon inventory. It is a lot easier to sell on both WooCommerce and Amazon using this plugin. WP-Lister Pro for Amazon consolidates your list into a single product detail feed, saving you time by eliminating the need to enter all of your product information twice. WP-Lister will automatically synchronize stock quantities between WooCommerce and Amazon, which means that if you sell an item on a marketplace other than WooCommerce, your inventory will be reduced proportionately. You need immediately either get the free version from wordpress.org or purchase WP-Lister Pro for Amazon. However, the free version lacks cross-platform synchronization and automated repricing tools.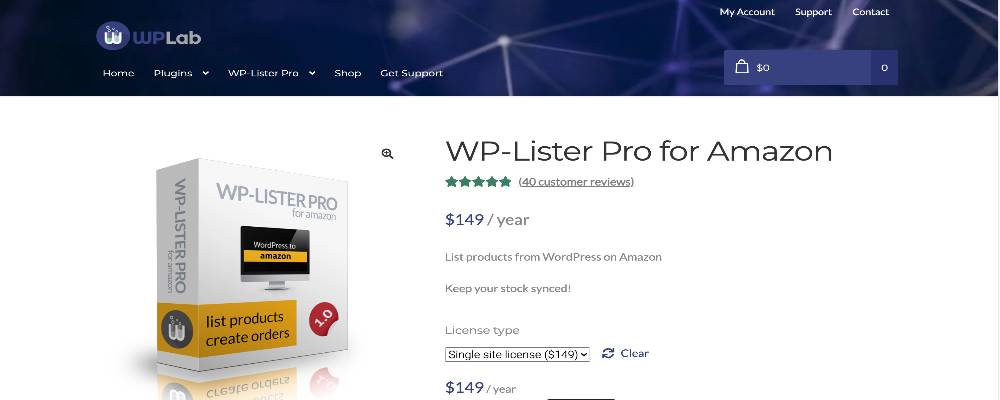 Outstanding features:
Import product title, images, and attributes from WooCommerce to Amazon.
Create variations from Amazon.
Update information automatically when a store's listing falls below quality standards.
Update Amazon along with WooCommerce with inventory changes.
When a product is sold on Amazon, the system will automatically reduce the stock level in WooCommerce.
Allow adjusting prices compared with the lowest competitor prices on the market.
Price: Wp-Lister provides a free version in the WooCommerce extension. For more specific functionality, you can buy the Pro version for Amazon at the cost of $149 per year. Each license entitles you to 1 year of updates and support.
Multichannel for WooCommerce
Multichannel for WooCommerce is a plugin that allows store owners to list their products on various channels for eCommerce conversion. By synchronizing inventory and prices in real-time from WooCommerce, it may also be utilized as a full-featured multichannel solution. Other WooCommerce multichannel selling tools need you to export and move your whole product catalog. Still, Multichannel for WooCommerce allows you to connect with Google, Amazon, eBay, and Walmart without needing a migration specialist. Your WooCommerce store will be where you handle your products, inventory, and sales.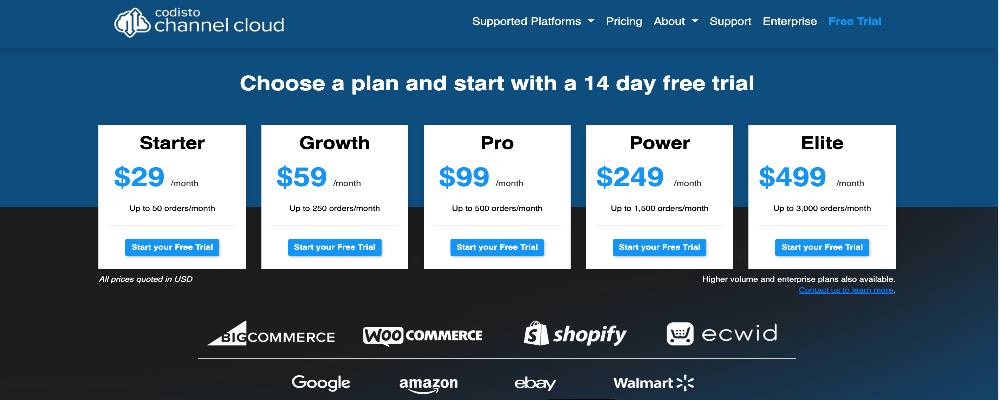 Outstanding features:
Accept all WooCommerce store currencies.
Create a new integration with Google, Amazon, Walmart, and eBay listings in bulk.
Sync your orders, pricing, product details, and inventory with a real-time database.
Boost and enhance your conversion rate with a specific feature for each platform.
Support multiple platforms with the synchronization of the database from your WooCommerce website.
Price: Multichannel for WooCommerce offers a 14-days free trial for WooCommerce users. After that, based on the size of your business, you can select five different plans with a cost of between $29 and $499 per month.
Conclusion
Amazon is a perfect marketplace if you want to diversify your WooCommerce outcomes. Customers trust Amazon and are eager to make a purchase straight away. However, this platform serves distinct needs, so think about which method is ideal for your company.
We hope that this article will clear your mind on How to Integrate WooCommerce with Amazon. The unique features and adaptability of each method and plugin also should be considered to reach the peak of your sales!
New Posts
Subscribe
Stay in the know
Get special offers on the latest news from AVADA.
40k
subscribers has been joined!
Earn $10 in reward now!