How to Integrate Square with WooCommerce
How to Integrate Square with WooCommerce
With the development of eCommerce, store owners nowadays tend to sell their products in multiple channels instead of in the traditional store as before. Their customers often have two shopping options: going to the physical store or accessing the store website and order.
It can't be denied that the more channels they can offer their customers, the more items will be likely to be sold. However, this also has its own drawback: entrepreneurs will find it difficult to keep track of the inventory as well as the transactions in their stores.
More than that, technological advances introduce people to a more convenient way of paying via a digital wallet. So, to maintain customers' loyalty, every store has to modify themselves to catch up with the global changes instantly.
But, the question arising here is what they can do to handle the problems?
To help entrepreneurs all over the world fix these problems above, Square is introduced to the public. With its help, synchronizing data or letting people pay their orders by multiple payment methods is no longer a challenge. This is why equipping Square for eCommerce stores, including WooCommerce stores, has become an essential part of numerous online shops.
In this post, we would like to provide you with a clear guide about how to integrate Square with your WooCommerce as well as a list of 3 best Square plugins for your WooCommerce store.
Why need to integrate Square with WooCommerce?
Square accepts all types of card and payment methods, so whether your customers use Visa, MasterCard, UnionPay, FSA Cards, Accept Government, Apply, or Google Pay, they can complete the checkout with ease.
Your data about products will be synced automatically, which allows you to keep track of the inventory in your store rapidly and accurately.
If you run both an online store and a brick-and-mortar one simultaneously, Square can support you a lot. With its point of sale (POS) system, merchants can easily manage all the activities in their store (both online and offline) via a platform.

How to integrate Square with WooCommerce?

Step 1: Download Square for WooCommerce

In fact, users are offered two ways to download Square for WooCommerce. In the first way, they can open the Square dashboard and choose Applications.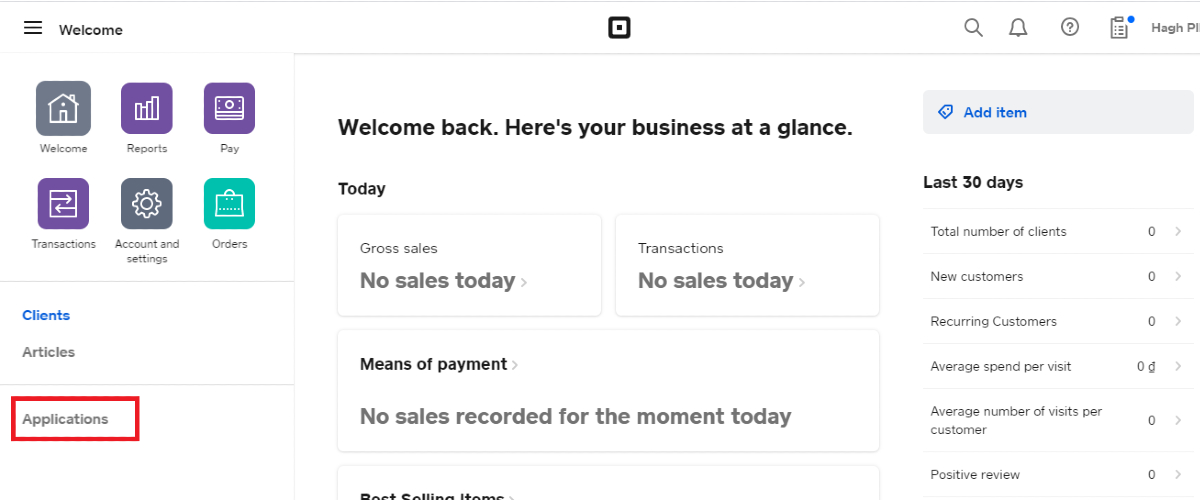 After that, click on the button named Visit the Square apps platform, and you will be navigated to its app marketplace.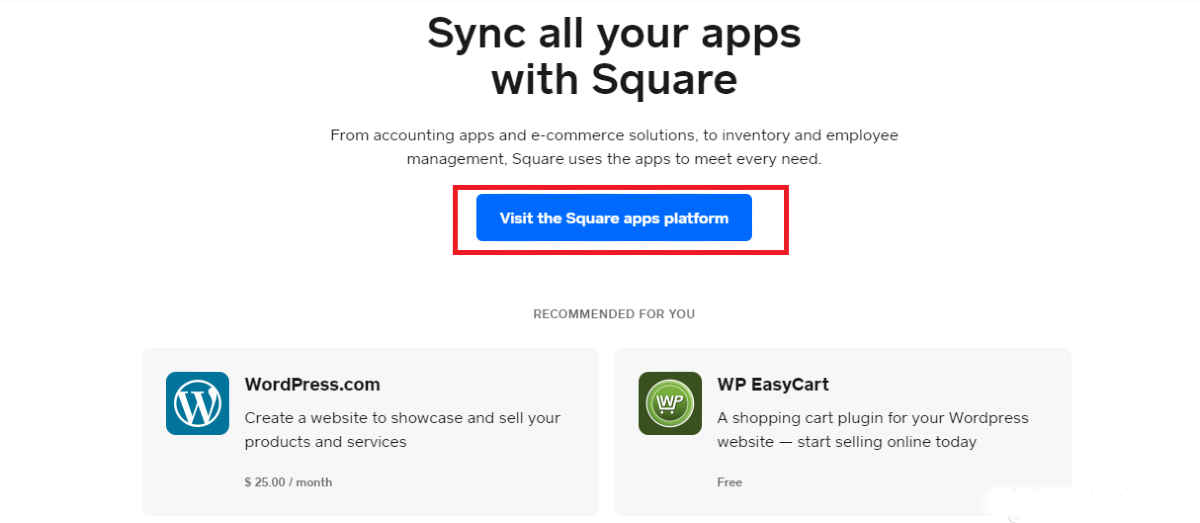 There, search for WooCommerce by typing it in the search bar.
Click on the icon of WooCommerce and select Get started, and you can download it.
Another way is from WooCommerce, open your WooCommerce dashboard, select the extension page to search for Square in the search box, and download it.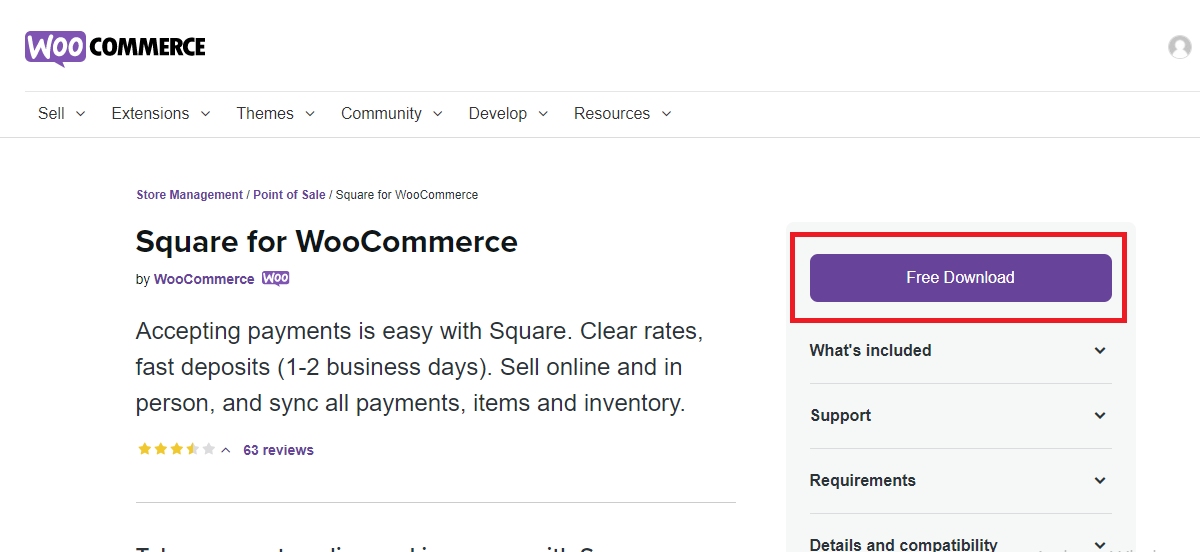 Step 2: Upload the zip file
Come back to the WordPress dashboard and open Plugins. Select Add New and click on Choose File.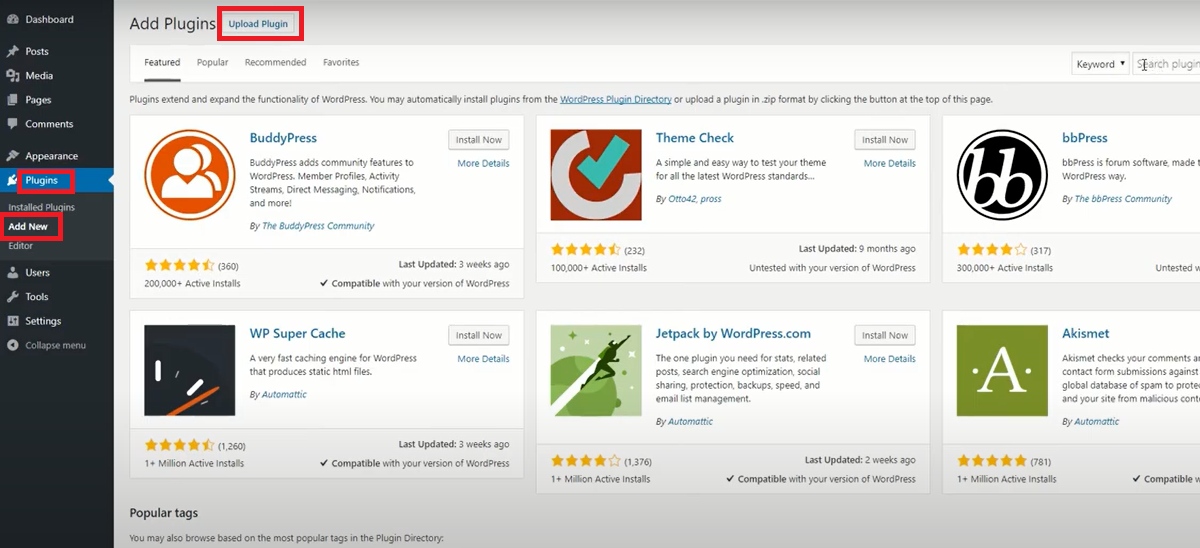 Click on the Square file you have just downloaded and upload it into WordPress. Then, choose Install to install Square for Wooommerce and Activate if after that.
Step 3: Connect Square with WooCommerce
Choose WooCommerce in the WordPress control panel and open Square. There, click on the button Connect with Square to connect your WooCommerce with Square.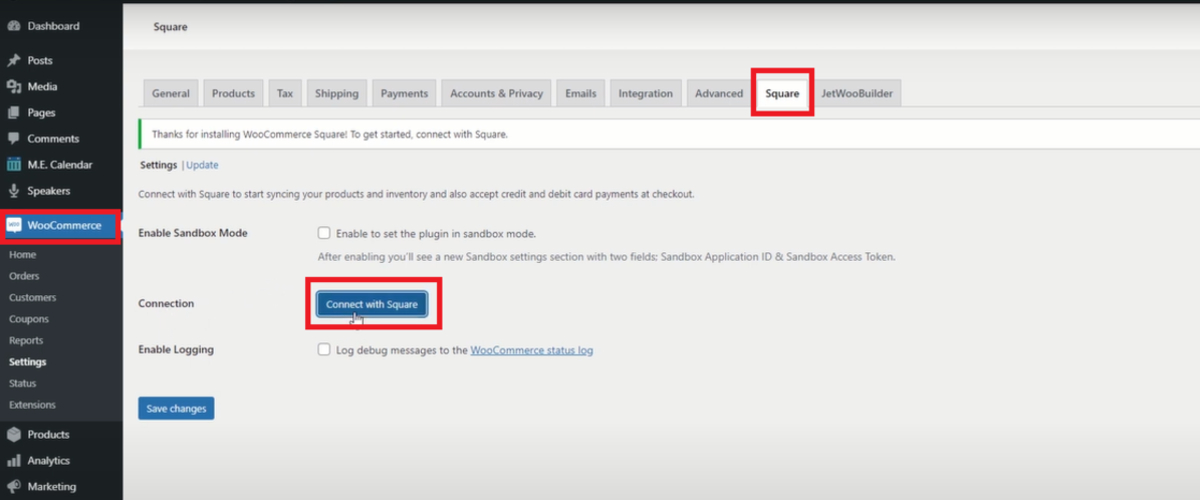 Step 4: Authenticate your Square account
A new page will appear on the screen, and you need to enter your Square username and passwords. After that, click on Allow to move to the next step.
Then, choose That's my site - redirect me. You will be required to fill in the necessary information for the connection like company address, notification email, etc.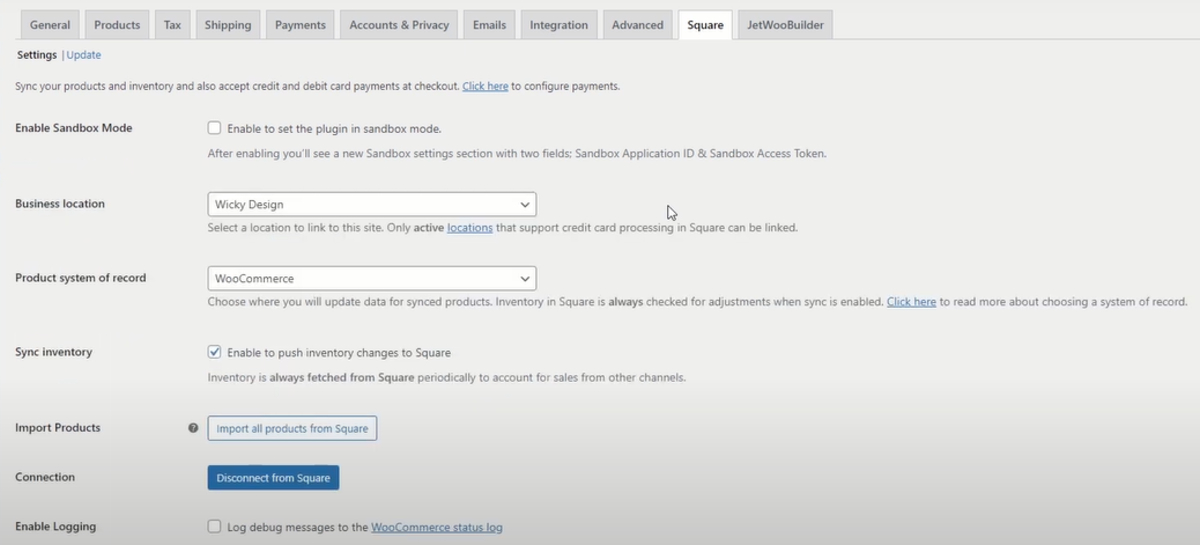 Step 5: Enable Square for WooCommerce
Go to Payment and select the payment methods that are available in your store. Tick on the box of Enable Square and now you are done with integrating Square for WooCommerce.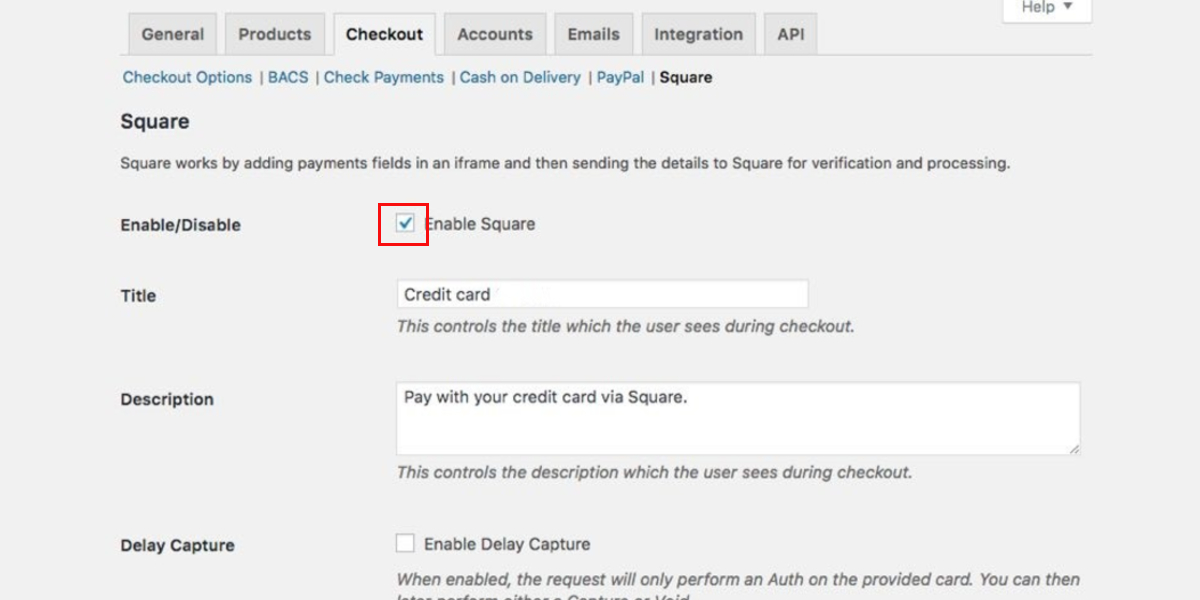 3 Best Square plugins for WooCommerce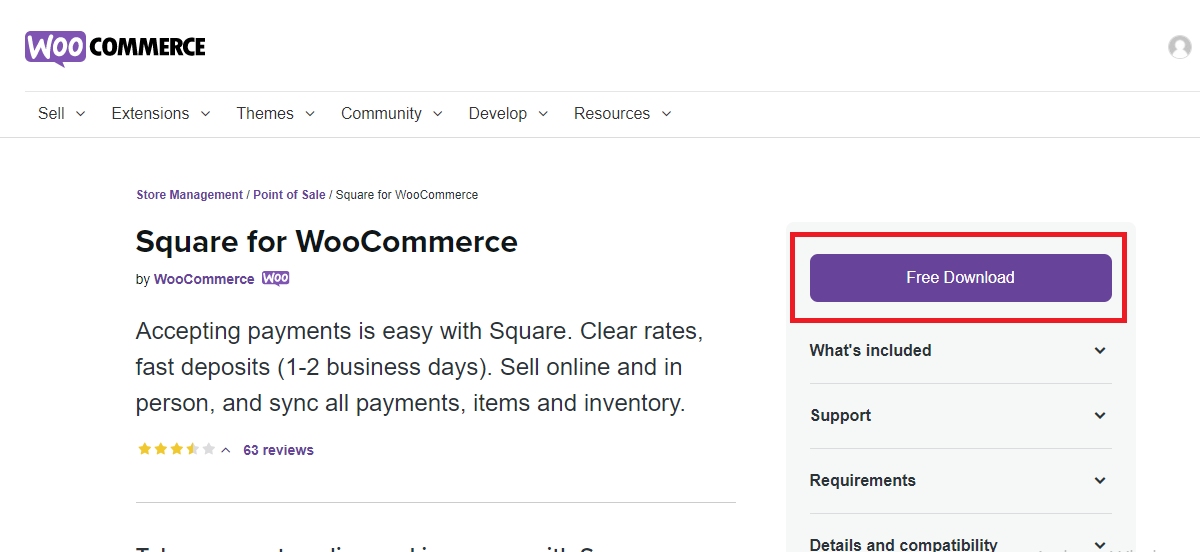 Square for WooCommerce is the official extension developed by WooCommerce, which can be easily downloaded from its marketplace. With this extension, users are not required to pay anything except for the transaction fees. In Square for WooCommerce, the data from different sources will be synced automatically, so users can manage their store effectively via one platform.
Key features:
Synchronize data about inventory automatically
Accept multiple digital wallet and credit cards
Save customer's payment methods for later usage
Support WooCommerce Subscriptions and WooCommerce Pre-orders
Offer advanced reports
Price: Free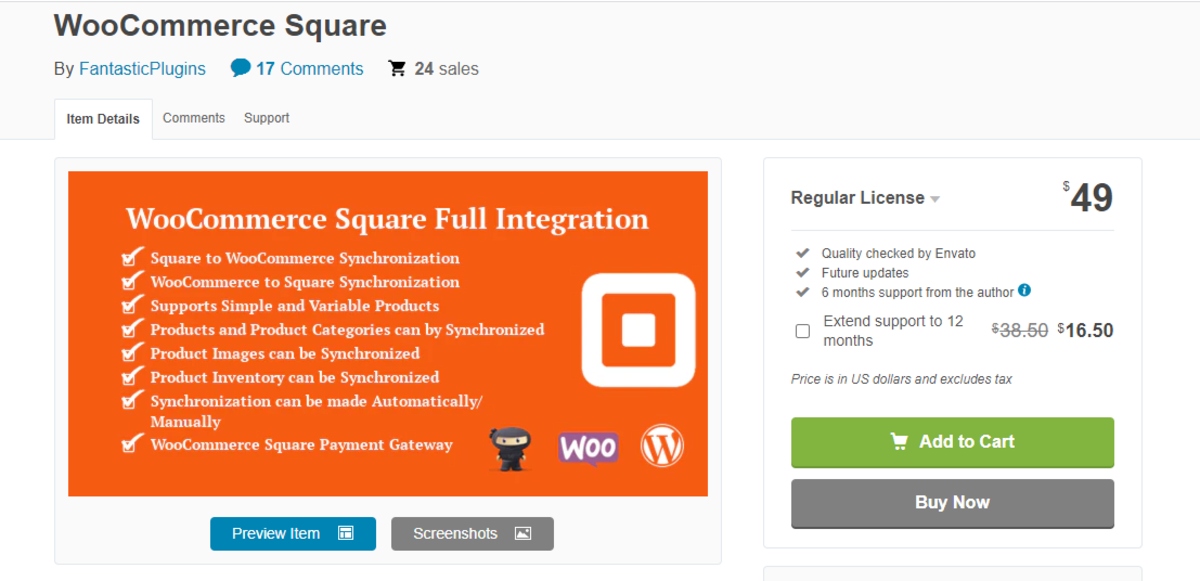 As the name suggests, WooCommerce Square is the extension of Square for WooCommerce store, enabling users to control their eCommerce store with ease. This platform supports merchants in synchronizing data between Square and WooCommerce, so whether the new change occurs in Square or WooCommerce, they will rapidly be aware of it. Moreover, store owners can take advantage of live and sandbox modes in Square to improve buyer experience.
Key features:
Sync data from WooCommerce to Square and vice versa
Offer two options for synchronization: manual and automatic
Complete the checkout by crest card on one page
Create customers profiles directly from Square
Translate information to relevant languages
Price: Free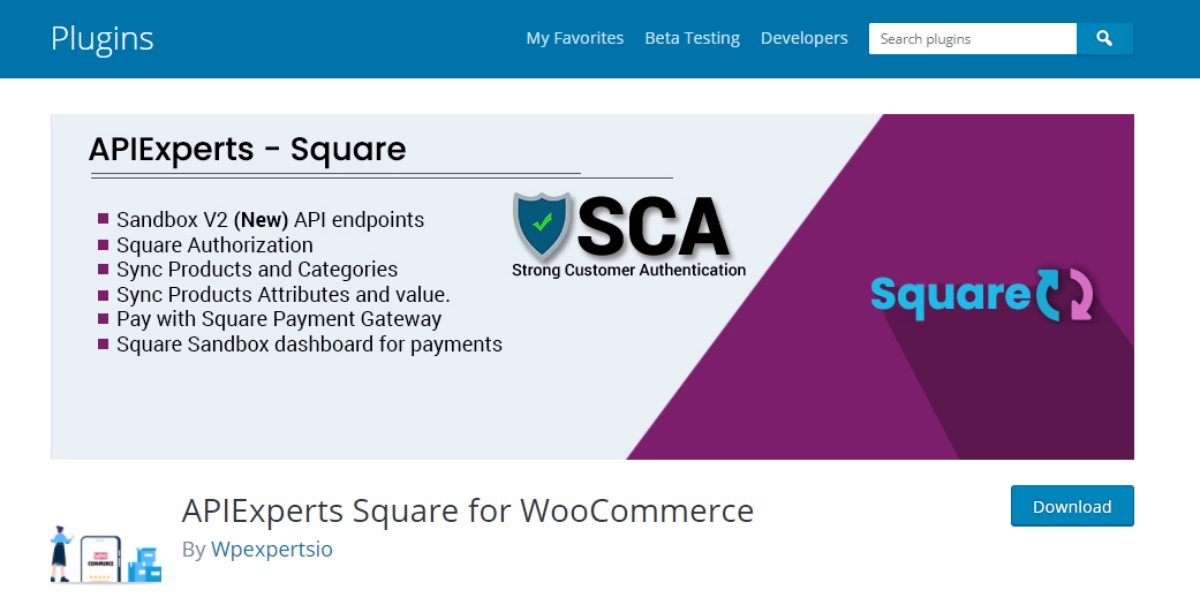 This free extension from Wpexpertsio is another option for eCommerce entrepreneurs. Via it, they can access various features and functionalities, such as synchronization, payment support, and point of sale (POS). APIExperts Square for WooCommerce also offers the sandbox mode, which helps merchants test the transitions before launching them.
Key features:
Support multiple credit cards and digital wallets
Test store activities by sandbox API
Synchronize products manually
Create refund from WooCommerce dashboard
Integrate with Cartflow plugin
Price: Free
Final thoughts
In conclusion, it can't be denied that Square plays an important role in helping WooCommerce merchants manage their stores. Hence, it is not surprising that people are advised to integrate it with their WooCommerce store. With 5 steps above, we believe that you can successfully connect your store with Square and leverage it for your business.
New Posts
Subscribe
Stay in the know
Get special offers on the latest news from AVADA.
40k
subscribers has been joined!
Earn $10 in reward now!