How to integrate Lightspeed with WooCommerce quickly?
How to integrate Lightspeed with WooCommerce quickly?
Lightspeed Retail is a cloud-based POS solution that provides merchants with inventory management, retail shop management, cash drawer control, payment processing, purchase order management, and much more.
And if you own a WooCommerce store and wish to integrate Lightspeed with WooCommerce, this article is for you. In this post, we'll show you how to integrate Lightspeed with WooCommerce quickly.
Let's get started!
Benefits of integrating Lightspeed with WooCommerce
Integrating Lightspeed with WooCommerce would give you numerous benefits, including:
Better customer reach
Great improvement in customer experience and loyalty
Boosting sales and traffic
Increased data collection
Automated inventory, order, shopper management
How to integrate Lightspeed with WooCommerce quickly?
In this part, we'll show you how to integrate Lightspeed with WooCommerce quickly using the WooCommerce Lightspeed POS plugin.
Step 1: Install and activate the plugin
First of all, you need to make a purchase and download the plugin from this link https://woocommerce.com/products/lightspeed-pos-integration/.
Then from your WordPress admin dashboard, you need to go to Plugins > Add New. From there, you click Choose File to upload the file you just downloaded from the link below.
After that, click Activate to activate the extension.
Step 2: Integrate the plugin with WooCommerce
It's worth noting that this plugin demands a Lightspeed Retail account. Therefore, if you don't have one, please sign up for a free Lightspeed trial account to proceed with the following steps.
Once having set up your free Lightspeed trial account, you need to log into your Lightspeed account and open the admin dashboard.
Make sure that the user you're going to use is either an admin or an owner. Otherwise, you can't access the data that the plugin needs from WooCommerce.
Then, switch over to your WordPress site. Go to Plugins and check one more time to ensure that the plugin WooCommerce Lightspeed POS has been activated. If not, click Activate.

Once activated, you should see a Lightspeed menu item on the left-hand side.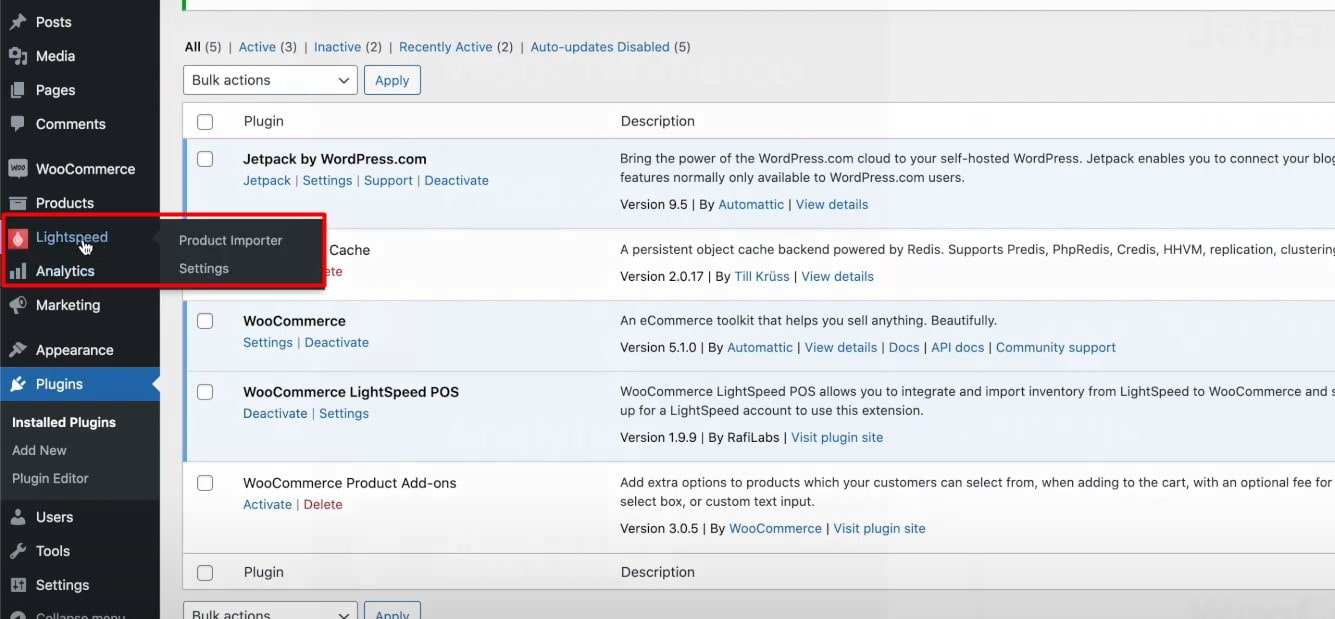 To start the integration, hover over Lightspeed and click Settings. Then you just need to click on the red button Connect to Lightspeed.

On the next page that appears, make sure that the user name that you're going to use here is either an admin or an owner on the Lightspeed account. Then click on Sign in.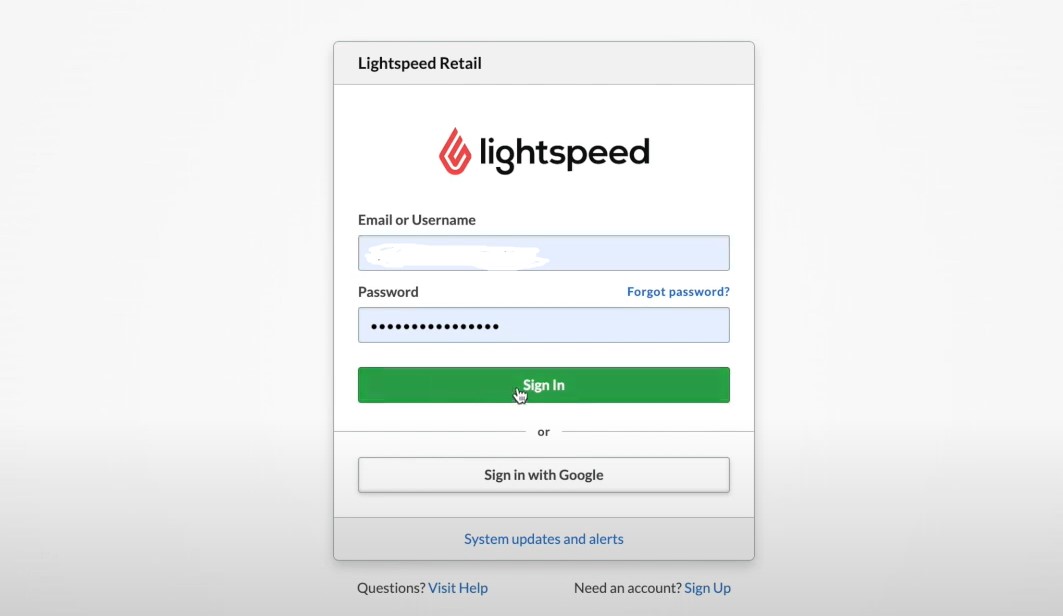 Next, you'll be prompted with a Lightspeed page asking you to provide rights. So let's click on Authorize Application.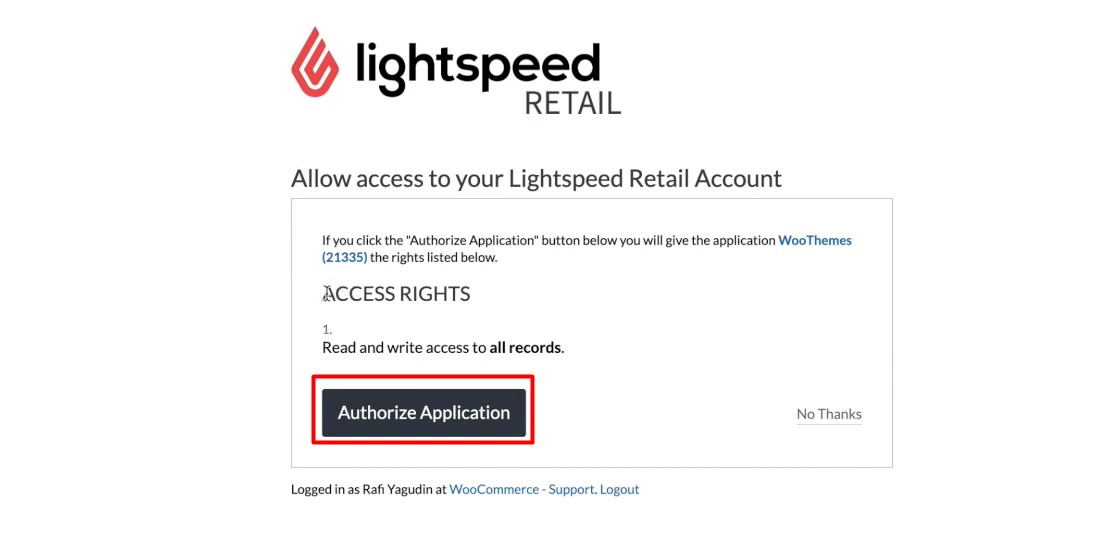 Then you'll see this page.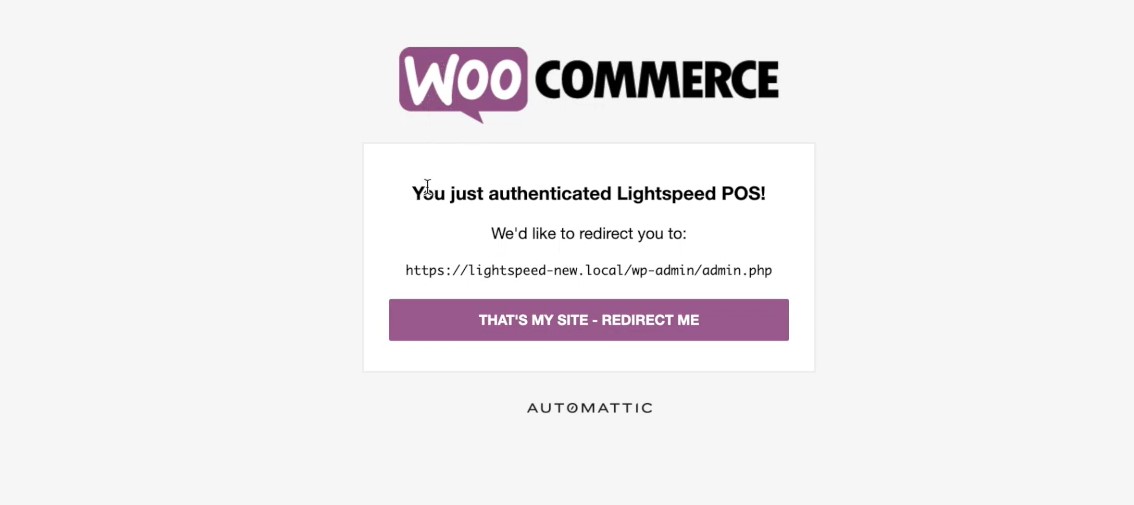 Just confirm the information by clicking on the button That's my site - redirect me.
So now you're back on your WooCommerce site. And you could see a green note that says "API Settings successfully initialized!…".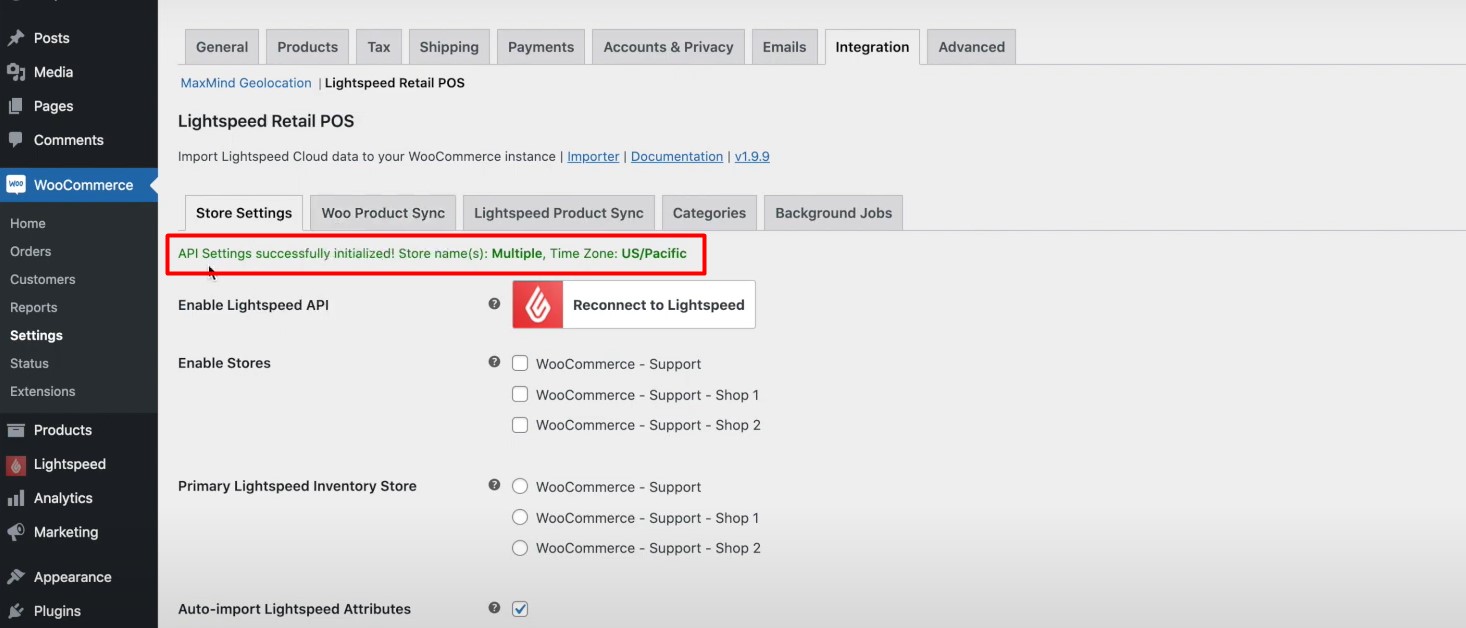 Next, you need to enable all of your different WooCommerce stores and your primary Lightspeed inventory store with which you'll be syncing your WooCommerce. Once done, click on Save changes.
And that's all you need to do to integrate Lightspeed with WooCommerce. It just takes you about five minutes and is super easy to conduct.
Final Words
As you can see from this post, the Lightspeed Retail Point of Sale integration for WooCommerce enables your WooCommerce store and Lightspeed Point of Sale account to communicate and keep inventory in sync, which is a great way to manage inventory across multiple channels. We hope that our post has helped you to successfully integrate Lightspeed with WooCommerce in an easy and timely manner.
If you have any questions regarding this problem, please feel free to comment down below. We would love to help you out.
Thanks a lot for reading and we'll see you in the next article.
New Posts
Subscribe
Stay in the know
Get special offers on the latest news from AVADA.
40k
subscribers has been joined!
Earn $10 in reward now!