GoDaddy WooCommerce hosting review
GoDaddy WooCommerce hosting review: A smart choice for you
Today, GoDaddy is one of the most well-known names in the internet hosting industry. The company has established a reputation for providing outstanding services that extend beyond simple website and blog hosting to domain registration and digital storage.
GoDaddy has been fighting for years to unseat the finest WordPress hosting providers, such as HostGator and SiteGround, to become the undisputed hosting industry leader.
In this article, I will show you GoDaddy WooCommerce hosting review: A smart choice to satisfy your curiosity.
What is GoDaddy?
GoDaddy WooCommerce hosting is the best solution for anyone who wants the power and simplicity of WordPress without having to worry about upgrades and technical changes.
Aside from a simple introduction, WordPress is integrated with your hosting, so you can start building, editing, and managing your site as soon as you login in. We've also optimized our servers for WordPress, offering you a degree of performance and security that you won't find with a conventional web hosting package.
Pros & Cons of GoDaddy
| Pros | Cons |
| --- | --- |
| The World's Biggest Domain Name Registrar | There is no live chat support available 24/7. |
| A wide range of services are available | Customer service quality and courtesy might be inconsistent |
| Select between Linux and Windows hosting | There are no detailed hardware specifications available |
| Control Panel Interfaces for cPanel and Plesk |   |
| Bandwidth is limitless |   |
| Disk Space with No Limits |   |
| You can host an unlimited number of websites (except Economy plan) |   |
| Discounts on Special Offers on a Regular Basis |   |
Features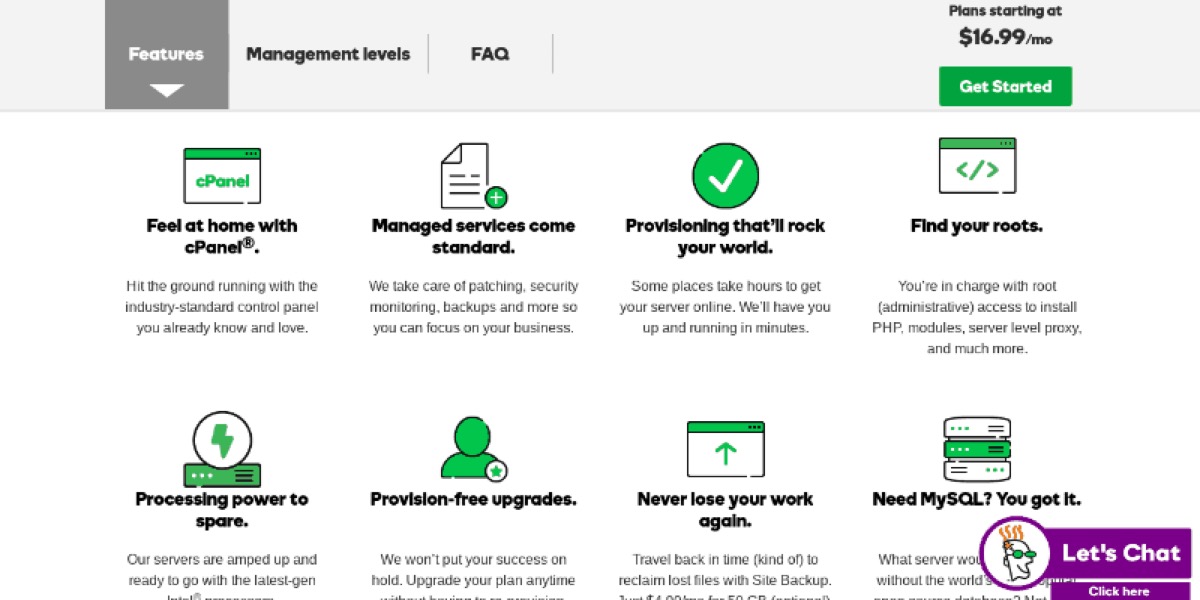 In terms of hosting, GoDaddy offers a wide range of options. It offers shared plans, virtual private network (VPN) options, dedicated options, and WordPress-specific services. GoDaddy delivers all of the essential features you'll need in a web host. If you sign up for a year or more on its basic plan, you'll get a free domain. GoDaddy's free offer is limited to select top-level domains.
1. Relocation of the website
Transferring your website to a new hosting provider might be risky. You are in danger of unintentional errors that could jeopardize the website's operation. GoDaddy WordPress hosting can help you avoid this problem by allowing you to move your website on a regular basis. To export all of your records, simply complete the free website relocation method.
2. Automated WordPress core software updates
It is recommended that you install the latest updates to ensure that your WooCommerce site runs optimally and safely. Failure to install the updates may put the website in danger of being hacked. GoDaddy WordPress includes an auto-update feature that ensures you're always running the most up-to-date software to remedy the problem.
3. SEO plugins
It is a great time to work on getting found by your target clients once your website has been effectively hosted. You must write SEO-friendly website content in order to rank at the top of search results and increase traffic and conversions.
The plugin can help you increase your search engine ranking. The WordPress SEO plugin allows you to look over your website and find the primary flaws that prevent it from being found and ranking at the top of search engine result pages (SERPs).
4. Daily backup with one click restore
GoDaddy WordPress offers daily backups with one click to lessen the danger of losing your website information. This means that you can restore your website to its previous state in the event of a mishap. GoDaddy also offers one-click restoration for daily backups. Simply follow the repair instructions provided by GoDaddy.
5. Reliable staging
GoDaddy understands the importance of providing you with the ideal platform to try out different plans and features. Whether you want to test the speed of a certain plan or a new feature, GoDaddy recommends doing preliminary testing before making a final decision. Staging aids users in identifying issues that may need to be addressed before a feature, such as a plugin, is deployed.
It is a useful function, despite the fact that there's nothing unique about it when compared to other hosts. The Ultimate plan includes additional benefits such as unlimited malware removal and hack repair, as well as for single-click staging. Free access to premium WooCommerce features and extensions, such as WooCommerce Subscriptions, is included in the eCommerce plan. The premium extension alone is worth thousands of dollars, and it's a great deal if you're setting up a WooCommerce shop.
Hosting options
-Web Hosting: The most basic hosting package from GoDaddy starts at $5.99 per month. Although not as inexpensive as some other beginner-friendly hosts, it is still very reasonable and ideal for small businesses looking to establish an internet presence.
-WordPress Hosting: WordPress hosting is designed with speed and accessibility in mind for WordPress users. Basic WordPress hosting plans start at $6.99 per month and include 30 GB of storage, a free domain, free business email, and a free SSL certificate. If your site receives roughly 25,000 visitors per month, this plan is for you. The price only becomes sweeter when you pay more each month with three additional WordPress tiers.
-WordPress Ecommerce Hosting: Ecommerce hosting is also available from GoDaddy, with plans beginning at $15.99 per month and free WooCommerce extensions. You can effortlessly download and install WordPress and WooCommerce together after you join up for one of its WooCommerce levels, and you'll be up and running in no time.
-Business Hosting: A commercial hosting package has more dedicated resources as well as a streamlined control panel, so you won't need an entire IT team to handle your site. Shared hosting plans start at $5.99 per month, with the option to increase as your site grows.
-VPS Hosting: One of GoDaddy's redeeming features is their self-managed virtual private hosting package, which is very economical for developers and system administrators who prefer a more hands-on approach to their websites with a lot of adjustable options. Plans begin at $4.99 per month and include one CPU core, one GB of RAM, and 100 GB of SSD storage. When compared to what other websites charge for identical VPS hosting packages, this is a bargain.
-Windows Hosting: Another good GoDaddy alternative for Windows users that starts at $5.99 per month and includes a free domain, 100 GB of storage, and a year of free Office365 email. If you're already using Windows goods, this could be a terrific way to complement what you've got.
-Reseller Hosting: Starting at $39.99 a month, GoDaddy lets you use its servers to start your own hosting company. If you're in a unique situation where you require more hosting possibilities, you'll need to contact the company's sales team.
-Dedicated Server: You can choose from over eight powerful dedicated server plans at GoDaddy, each with its own set of isolated resources. This is ideal for system developers and agencies in need of a quick and dependable server.
Ease of use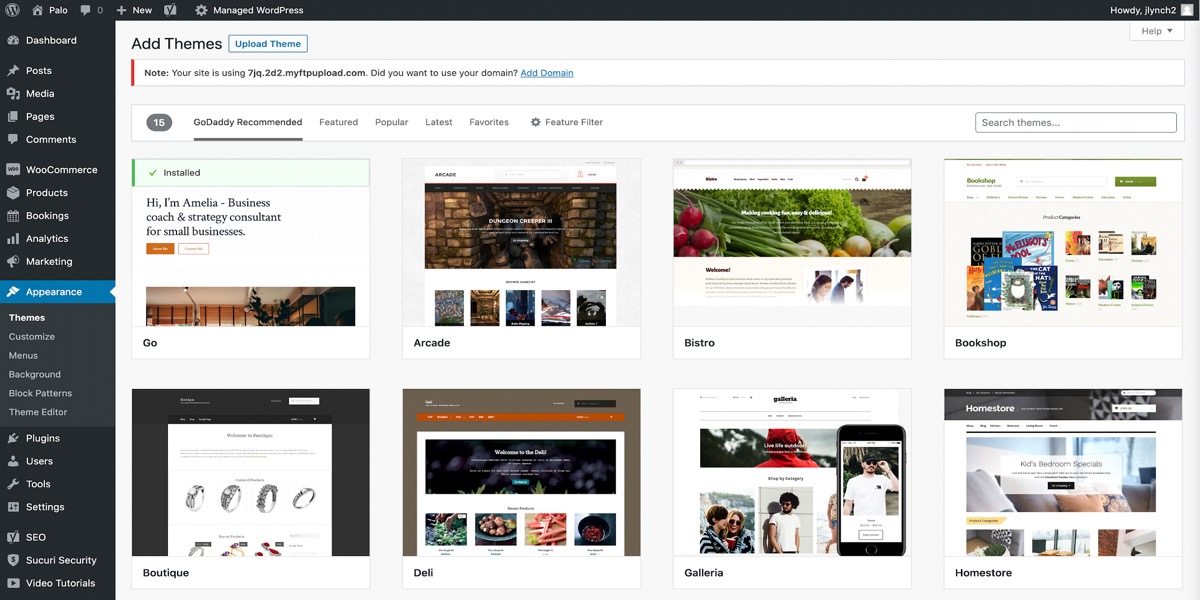 One of GoDaddy's main goals is to provide an easy-to-use dashboard that makes it simple to discover and use various hosting capabilities. The conventional hosting user interface and the WordPress hosting dashboards are both impressive, but they differ significantly.
Unlike other hosting providers today's cPanel, the GoDaddy WordPress dashboard allows you to access most of the functions with only a single click. Backups, staging, settings, and domains can all be started from the top right corner.
You may access the WordPress admin on the left side and check for updates to your WordPress site. It's also worth noting that you can track the performance of your WordPress website to see if it's giving the outcomes you want.
Performance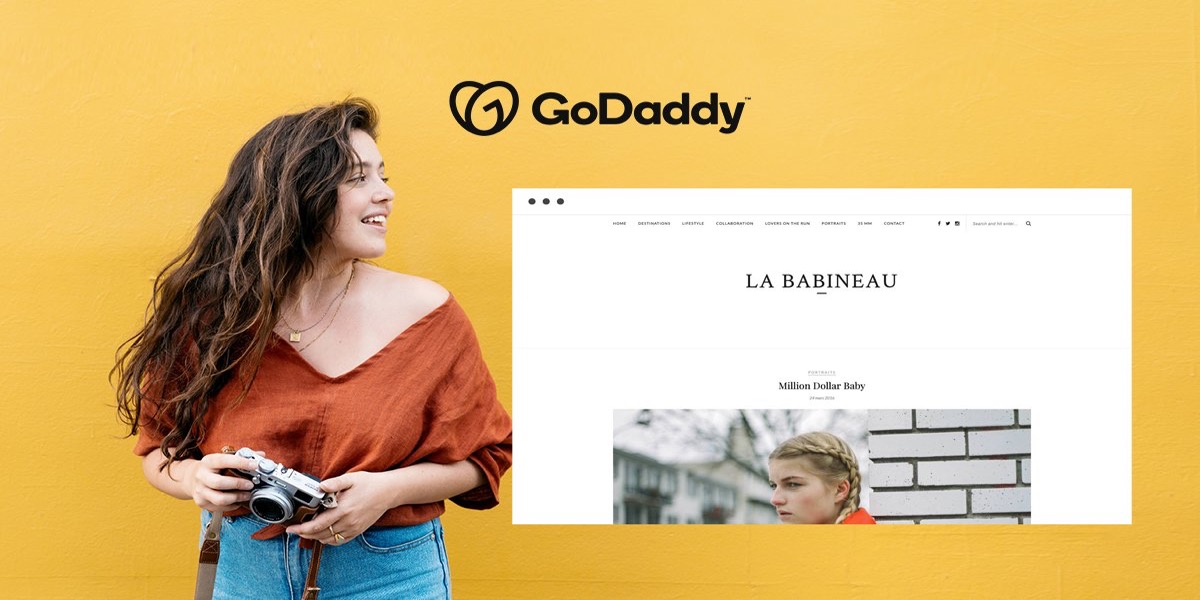 When it comes to choosing a web hosting package, performance is crucial. If your server isn't up to par, website optimization will only go you so far. We looked at all of the speed-boosting tools GoDaddy has to offer for our WordPress review, including:
- Integration with a CDN: As previously stated, all of GoDaddy's WordPress plans include out-of-the-box CDN integration for faster site performance.
- Load-balanced, clustered server environments: WooCommerce is optimized on GoDaddy's servers. They're also prepared to handle traffic spikes that may otherwise cause your site to crash.
- Guaranteed uptime: GoDaddy's contracts include an uptime guarantee that allows users to obtain account credits worth 5% of their monthly price if the service fails to achieve the minimum criteria.
Nothing here strikes out as particularly distinctive or better than other providers, similar to the capabilities included in GoDaddy's Basic WordPress hosting plan. You may rest confident, though, that you're getting decent performance optimization.
Security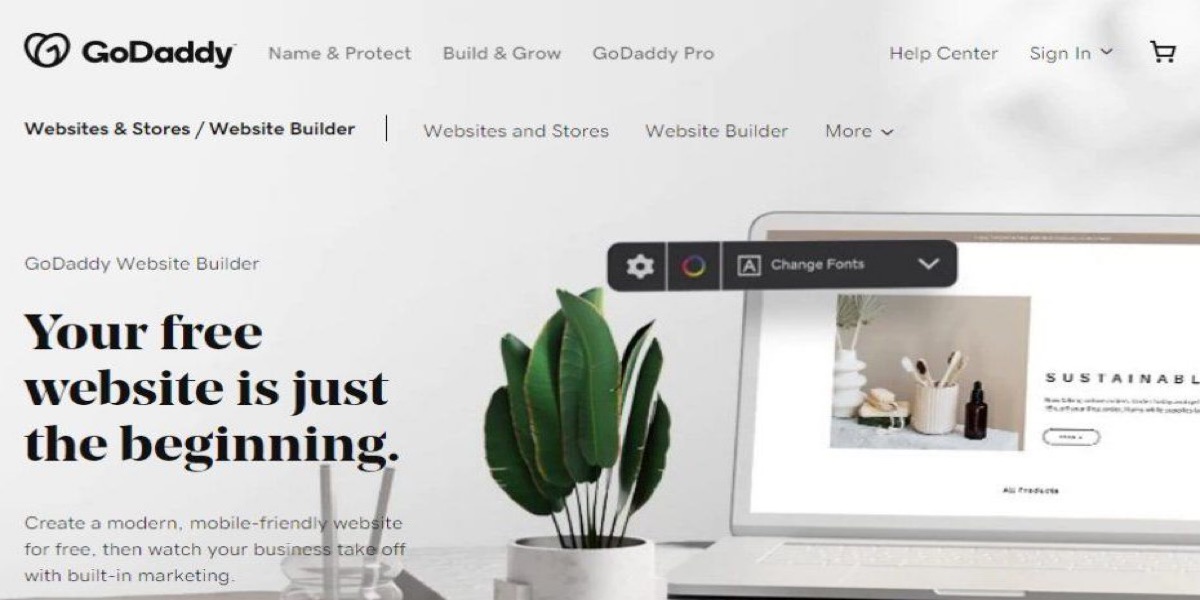 As computing and web hosting technology progress, hackers will seek new ways to enter your website and steal data without being detected. Injecting malicious code into the targeted website is one approach that attackers employ to deface or obtain access to sensitive information.
Because attackers might use malware in the form of WordPress files, GoDaddy performs daily scans to discover and remove them. The idea is to locate the malware before it causes damage to your site or spreads to others. The following are the most common strategies for keeping your website secure:
All websites and blog activities hosted on GoDaddy's platform are monitored 24 hours a day, seven days a week. Malware files are often detected and deleted before you even realize they were aimed at your website.
GoDaddy's bots are programmed to detect and block false traffic, requests, and spam directed at your website.
GoDaddy offers automated updates to ensure that your website is always up to date. You are protected against developing attacks if you are using the most recent WordPress version and plugins.
GoDaddy also pre-scans all WordPress plugins, so you don't have to worry about malware infecting your site.
To keep your website safe, the servers hosting it are protected with the newest resistant materials and housed in high-security data centers. For maintenance and updates, only personnel with security clearance are granted access to the data centers.
Builder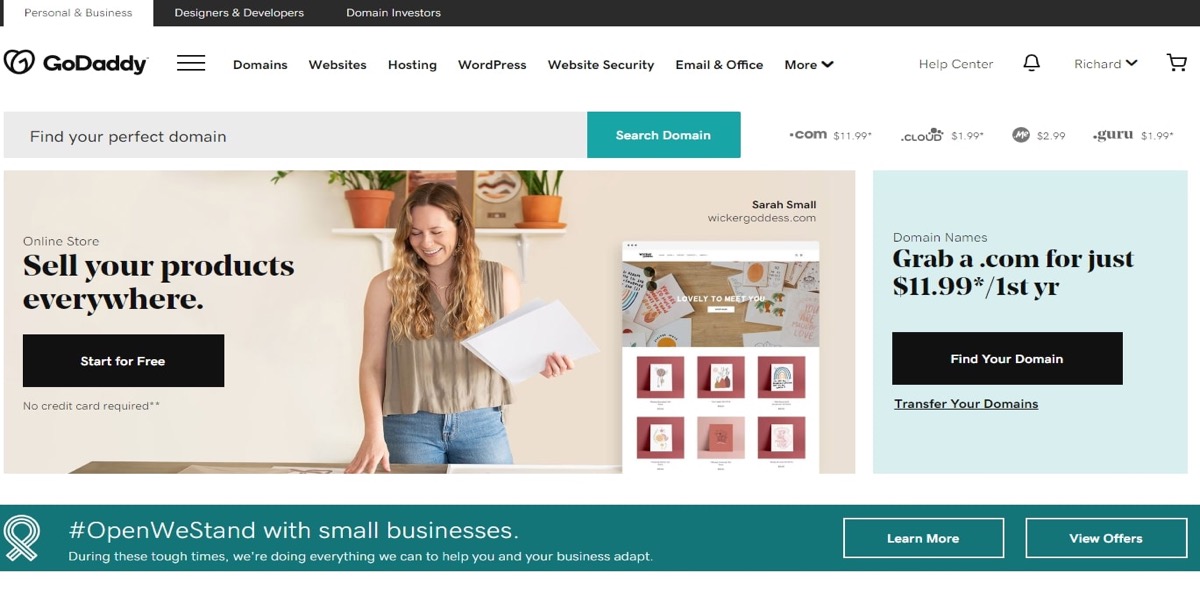 GoDaddy has an all-in-one website builder (GoCentral) to empower its clients by making it simple to develop great websites without coding or advanced computing abilities. Rather than employing a web designer or beginning from scratch with new templates, GoCentral takes a different approach.
After you've chosen a template, simply drag and drop the icons, texts, and photos you want to give your site a look you want. Because the majority of the work, such as coding, has already been done, you can obtain a completely new website in less than an hour with the GoCentral website builder. GoDaddy also has specialists ready to assist you in getting your website up and running faster or resolving any issues you may have.
The website builder can add more features and forms for receiving payments, maintaining inventory, and generating calls-to-action. To figure out what features to include on your website, all you have to do is be creative or look at what your competitors are doing.
Price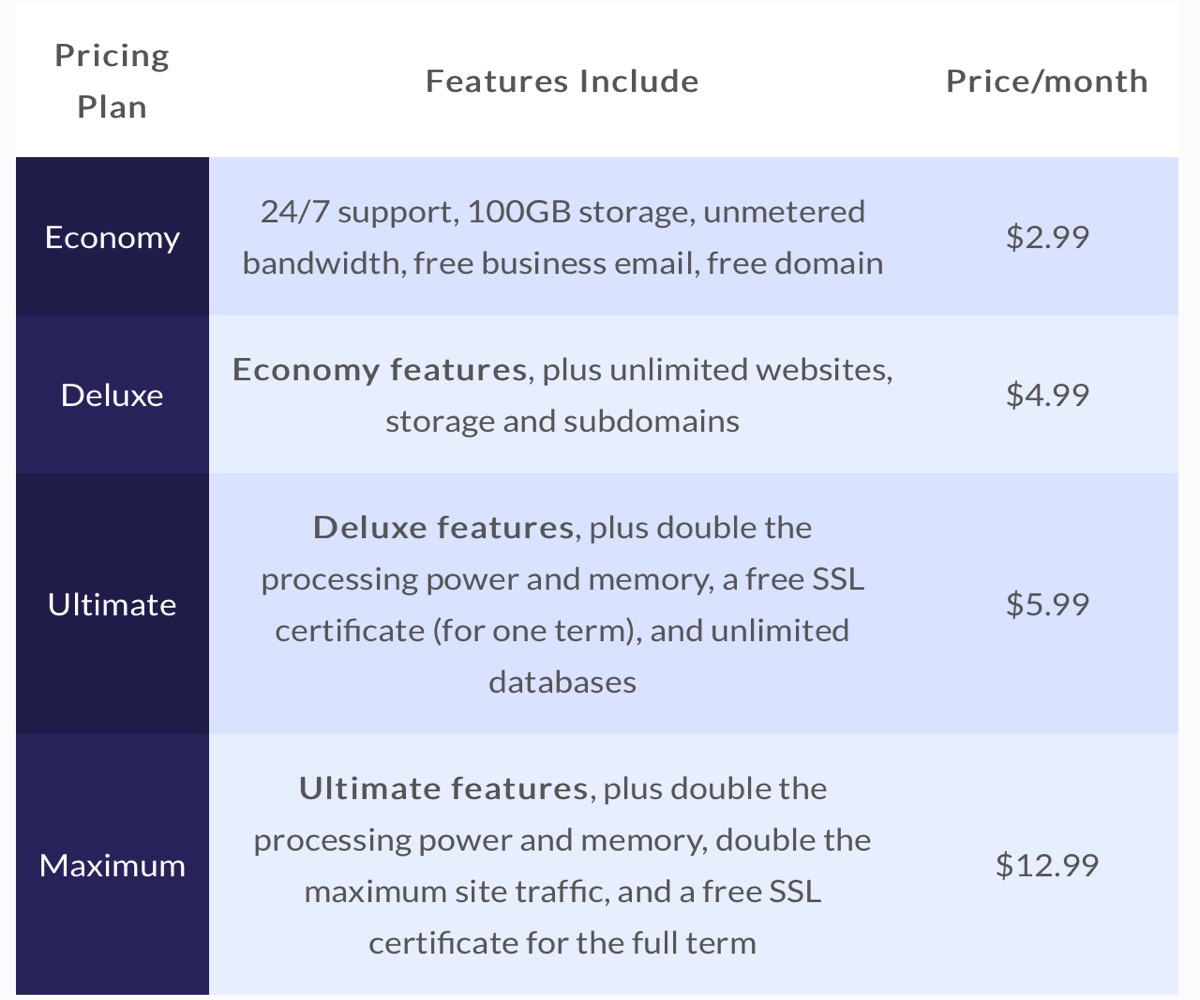 GoDaddy offers a managed WordPress solution at some of the most affordable prices on the market. GoDaddy is firmly in the budget WordPress hosting category, with its most expensive plan costing only $15.99 per month.
Beyond the features we outlined earlier, here's what you receive with each plan:
Economy ($2.99 per month) includes one website, 30 GB of storage, and up to 25 thousand monthly visits.
Deluxe ($4.99 per month) includes one website, 75 GB of storage, and up to 100,000 monthly visits.
Ultimate ($5.99 per month) includes one website, unlimited storage and visitors, as well as a complimentary SSL certificate.
Maximum ($12.99 per month) includes one website, unlimited storage and visitors, as well as a complimentary SSL certificate.
Conclusion
You may be wondering if GoDaddy is the correct web hosting for you now that you've read our GoDaddy review. Anyone can create a WordPress website with GoDaddy's help. You can spend less time on technical aspects because of their automatic updates and WordPress-optimized servers. They have a variety of upgrading options as your site grows. If you require assistance, customer service is available 24 hours a day, seven days a week.
I hope this topic about GoDaddy WooCommerce hosting review: A smart choice for you will give you the most suitable answer for integrating GoDaddy with your online store.
New Posts
Subscribe
Stay in the know
Get special offers on the latest news from AVADA.
40k
subscribers has been joined!
Earn $10 in reward now!