How to Apply Free Shipping Per Product on WooCommerce
Last updated: September 01, 2023
A $100 pair of shoes with free shipping and a similar pair of shoes costing $70 and $30 for delivery cost. Which one will be your option?
In fact, the majority of people will select the first option. Why is it?
The key lies in the free shipping cost. According to psychologists, people are more likely to get free things even when it is unnecessary since, in their mind, they won't lose anything when getting it, so there is no reason to refuse. Hence, in this case, customers will feel like they have got a bargain when purchasing the $100 pair of shoes even when its price is equal to the second option.
Understanding that, in this post, we would like to provide you with a detailed guide to add free shipping per product in your WooCommerce store easily. More than that, it will explain clearly what people will acquire with the free shipping policy and some helpful plugins for free shipping.
Benefits of Free Shipping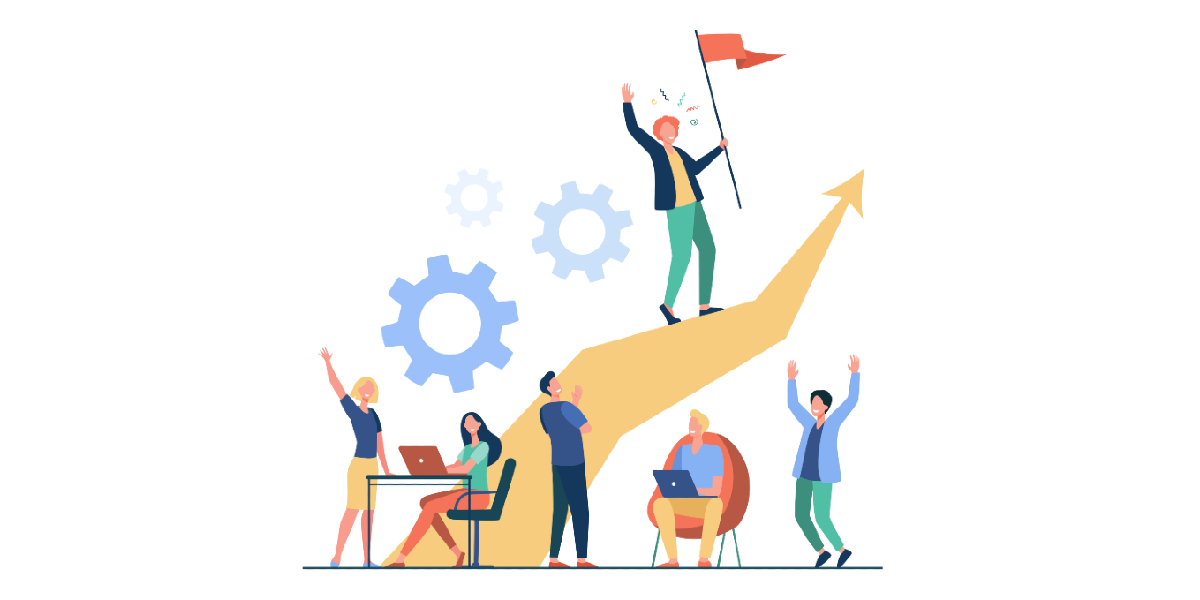 Increase transaction conversions: By using the tag of free shipping, the likelihood of cart abandonment will decrease significantly because customers can freely order the products they want without worrying about the shipping fees, especially the ones who live far from your store or warehouse. More than that, the free shipping policy will encourage customers to place orders, which can help you increase conversion rates for your stores.
Maintain customer loyalty: When using the free ship policy, customers will be more willing to pay for the products they like since they don't have to pay for the shipping cost. It is also one of the most crucial reason to encouragee them to re-purchase in the future.
Increase average order value: Merchant often often set the minimum threshold when using free shipping, so people tend to buy more than needed to meet the minimun threshold to save the delivery cost. In addition, the free shipping option is not always available for customers, so when it is offered, people tend to purchase all the items they like to save money for delivery, which also raises the order value for your store.
Stand out in the market: While other stores run the discount promotion, with the free shipping tag, your shop can easily become an outstanding name even in the competitive times in the years like holidays. Normally, people tend to prefer free things rather than discounted one, so offering free shipping will be a smart idea to be outstanding and beat other competitors in the market.
How to Apply Free Shipping Per Product by shipping classes
Step 1: Open Shipping class
Log in your Wordpress account and go to the dashboard. Then, open WooCommerce and select ** Settings. There, you will see 7 different tabs which are general, products, shipping, payments, account & privacy, and advanced, click on **Shipping
In the Shipping tab, open Shipping class.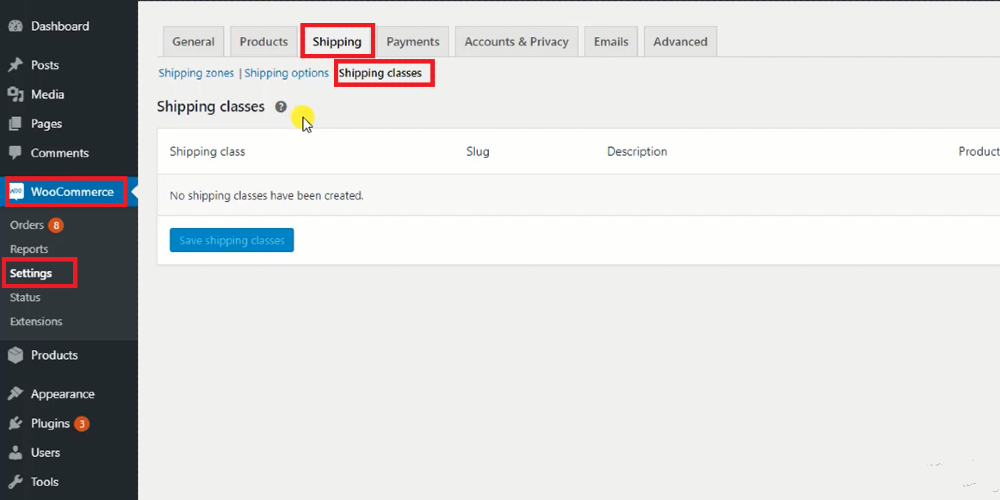 Step 2: Create a shipping class
Click on the Add shipping class button on the bottom right concern of the block.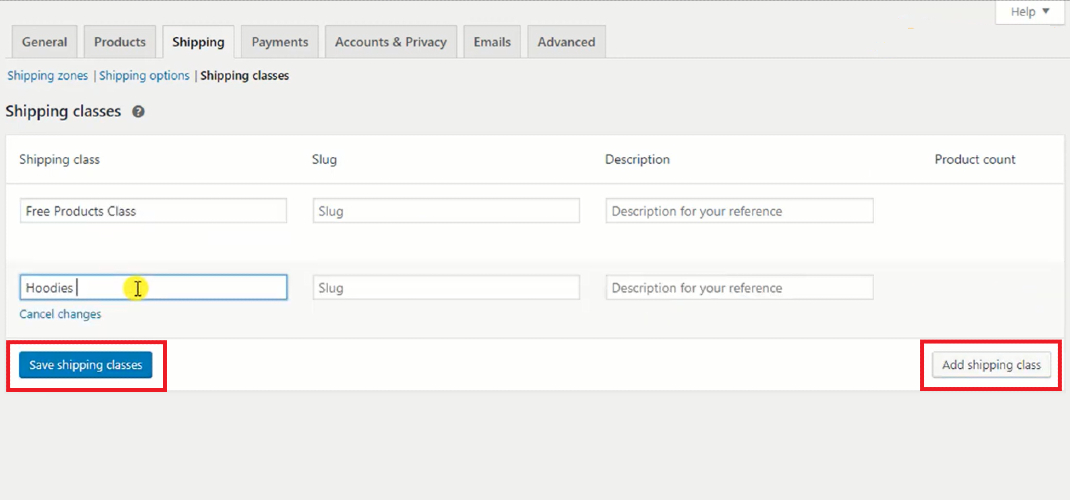 Then, you are required to add the shipping class' name, slug, and description before saving the changes by choosing Save shipping classes.
Step 3: Edit shipping zones
Go to the Shipping zones and you can edit your shipping zones. You can add a flat rate and change it by clicking on Edit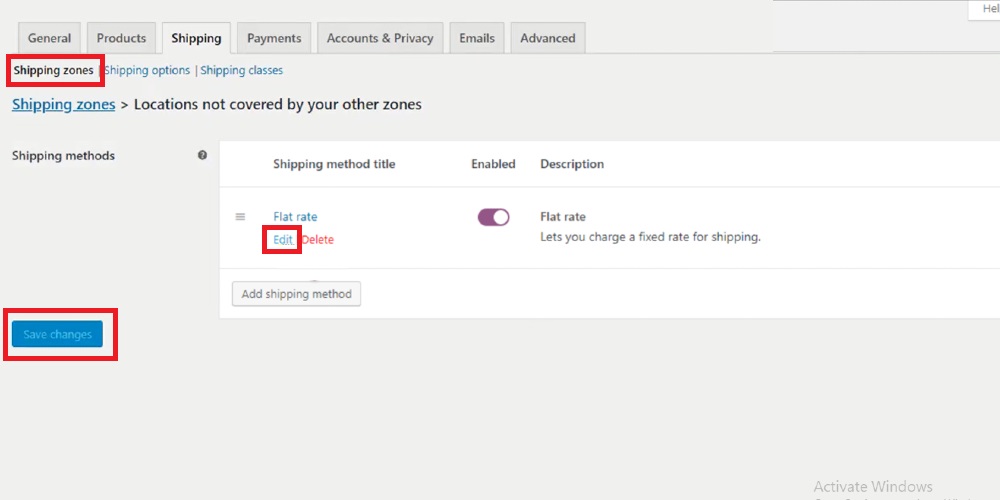 Step 4: Edit the flat rates
A pop-up window will be displayed on the screen, allowing you to change your store's flat rate settings. You are able to change the name of the method title from "flat rate" to anything you want.
Then, in the block of "Free-products-class" shipping class cost, enter 0.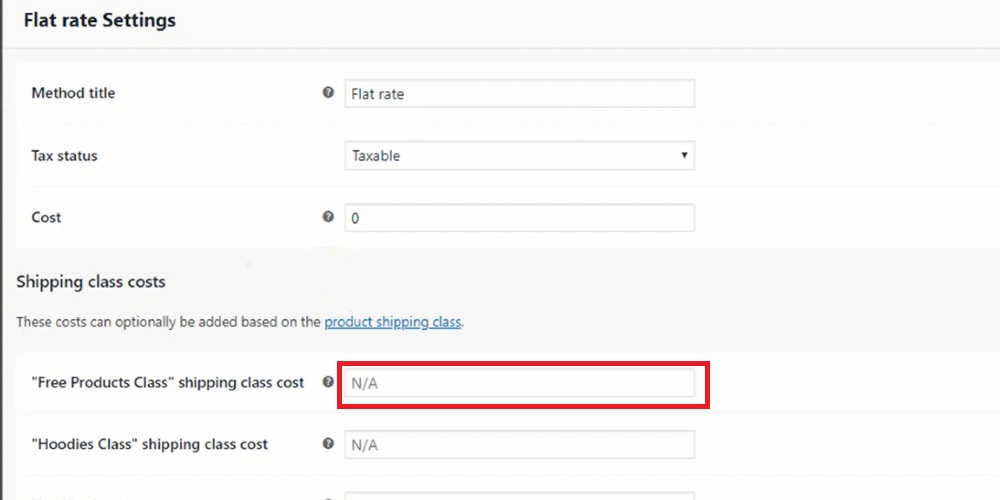 Afterward, don't forget to select Save changes.
Step 5: Add shipping class to specific products
Come back to your WordPress dashboard and go to Products. There, open All products to choose the product you want to assign the free shipping class.
With the items you want, click on Shipping and you will see the details about weight, dimensions and shipping class. In the shipping class section, select the triangle symbol and click on Free products class.
Now, your product is set as a product with a free shipping class.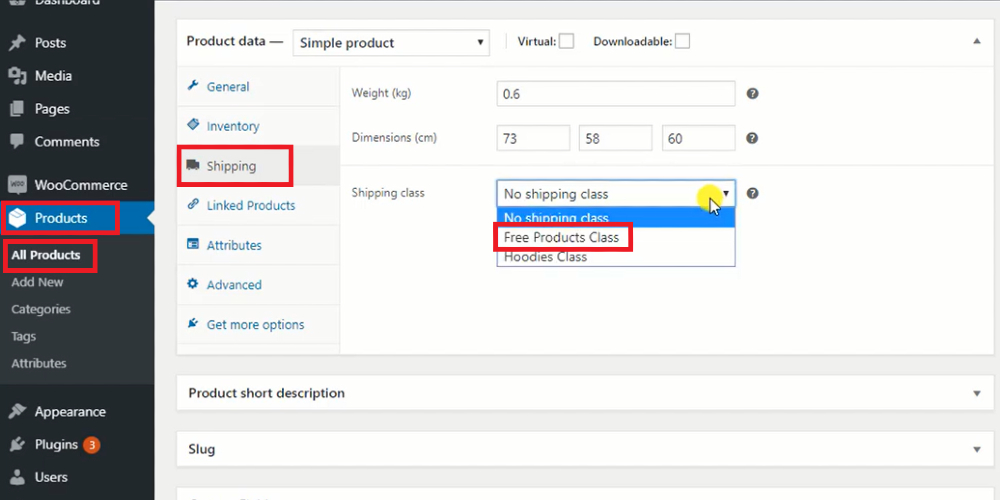 How to Apply Free Shipping Per Product by plugins
Step 1: Install the plugin
Download the plugin for free shipping you want from the Internet.
Log in your Wordpress admin panel and go to Plugins. There, open Add new to select Upload and you can import the plugin you have just downloaded.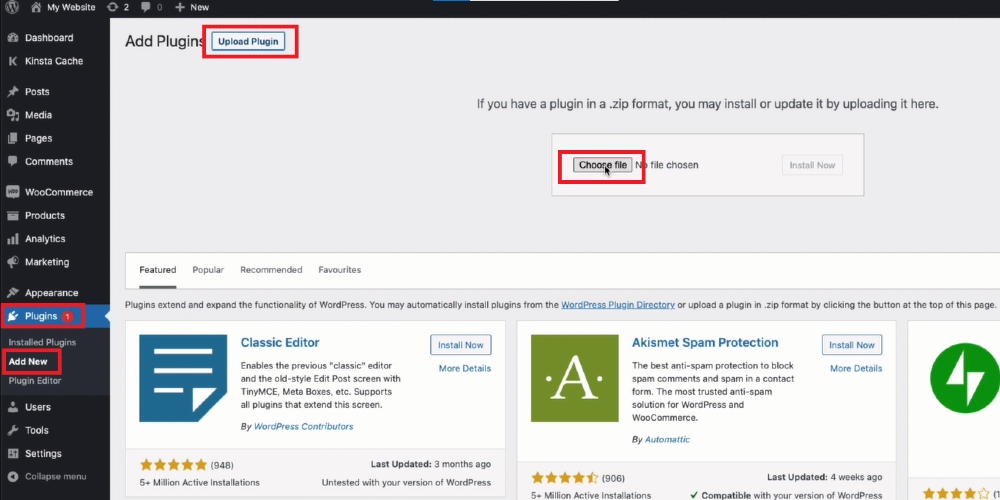 After finishing the installation process, come back to Plugins and open Installed plugins. There, scroll down to the plugin you have just uploaded and choose Activate and now you can start using it for your WooCommerce store.
Step 2: Open the plugin
After activating the plugin, you will see it in the WordPress dashboard; open it.
Each plugin will have its own instruction for creating and assigning the free shipping tag to specific products, so search for it and start editing your merchandise.
3 Best plugins to apply Free Shipping Per Product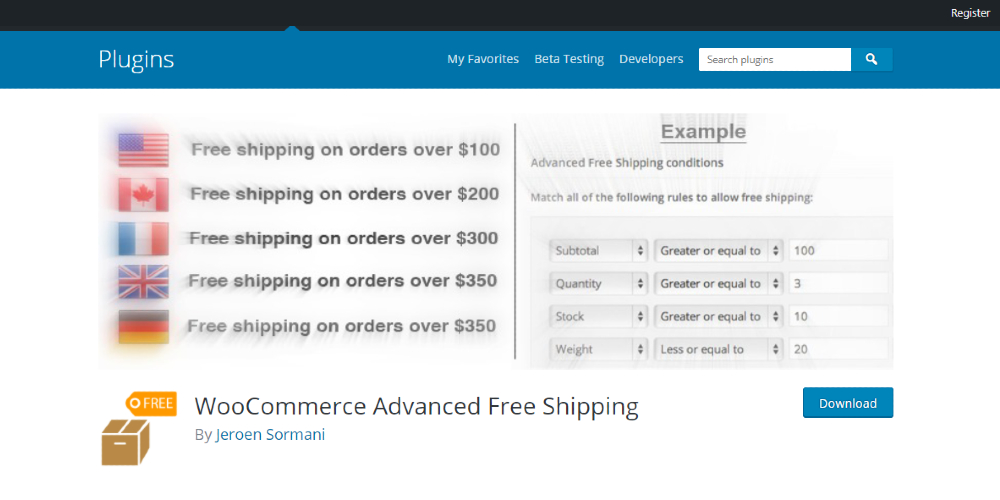 The first plugin in this list is WooCommerce Advanced Free Shipping which possesses multiple helpful features for merchants to create free shipping methods for their WooCommerce stores. Equipped with this extension, users will add free shipping options to each product, categories, weight, volume, shipping class, subtotal, etc, with no difficulty. Moreover, such information like user role, country, zip code, stock, product dimensions can be used to set free shipping for the products. Thus, people can exploit and combine them to get suitable rules for their free shipping options.
Key features:
Add unlimited shipping methods
Offer multiple default shipping conditions
Display only free shipping option when it is available
Customize the shipping methods easily
Allow users to set tax status
Price: Free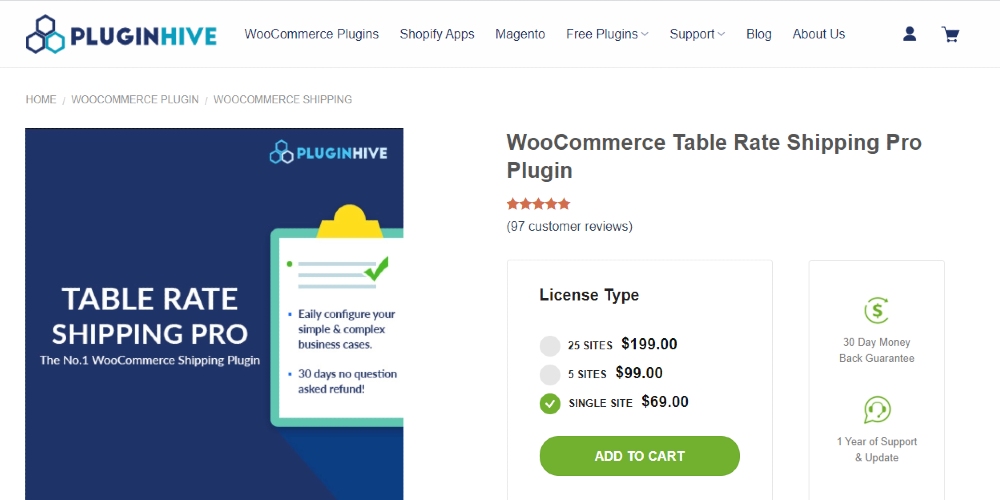 Developed by Pluginhive, WooCommerce Table Rate Shipping Pro Plugin is considered as one of the most powerful extensions for eCommerce entrepreneurs. Via it, users are allowed to set free shipping options for each individual product simply. They can set shipping methods for products based on weight, volume, price, categories, and even the destination like shipping zones, country, zip codes, and more. More than that, this plugin also offers people the ability to customize the shipping methods by grouping multiple shipping methods for one item.
Key features:
Add shipping methods for each product
Import multiple shipping rules at the same time
Support table rate and flat rate
Create unlimited rules for calculating shipping rates
Set bundle shipping rates
Price: $69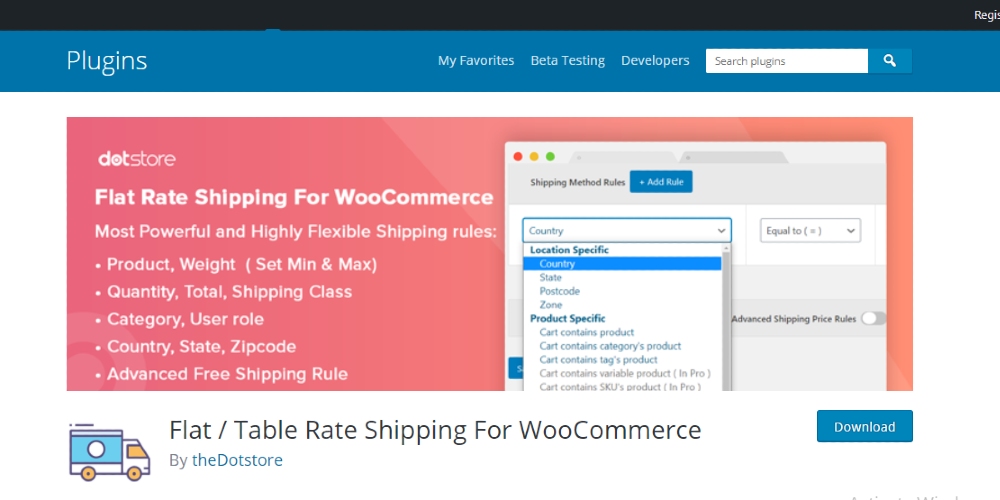 Flat / Table rate Shipping For WooCommerce is a useful tool to help merchants create shipping methods with no limit. With it, users can freely add shipping options for each item, category, country, and cart subtotal. They can display the shipping methods in their favorite forms, such as radio buttons or drop-down lists. More than that, this plugin also offers users multiple features and functionalities to customize their shipping methods based on users' desires.
Key features:
Create shipping methods in multiple ways
Set flat rate based on multiple rules
Display shipping method in 2 ways: radio button or dropdown
Calculate tax for shipping method automatically
Set multiple rules for your shipping method
Price: Free
Final thoughts
In a nutshell, free shipping is a mighty option for merchants who are looking for a way to increase sales conversions and maintain customer loyalty without spending too much money on marketing. In comparison, adding free shipping per product by shipping classes seems more complicated, but the plugin methods will be more expensive. So, you can take it into consideration to find out the suitable method for your store. And, don't forget to have a look at our recommended plugins in case you prefer the extension option!
---
Roger has over 4 years of experience in SEO. While in college, he started learning about SEO and showed a passion for the field. Right after graduation, he embarked on SEO projects and achieved great success. After years of working, he has learned deeply about SEO. Currently, he is the SEO team leader at avada.io