How to Duplicate Orders in WooCommerce
How to Duplicate Orders in WooCommerce
Do you find duplicating the same orders in your WooCommerce store a lengthy and boring process? It's lucky if your store has many loyal customers that keep buying things on your shelves, but for repetitive orders that have the same details from the same customers, it might be time-consuming to input them over and over again every time receiving an order. Unfortunately, WooCommerce doesn't have an in-built solution for this issue.
For this reason, in this blog post, we're going to guide you through a process after which you can Duplicate Orders in WooCommerce as many times as you want with the help of a third party plugin named WooCommerce Bulk Orders Editing. For more details on this plugin, we'll dig deeper into it after finding out about some benefits you may get from Cloning Orders in WooCommerce.
Why wait? Let's dive in!
Why you should Duplicate Orders in WooCommerce
You may not think about installing a plugin to resolve such issues as repeat orders. But as your business grows and expands, you may need one. Below are 2 most seen advantages you can have when owning a WooCommerce Duplicating Orders plugin.
Save time: Obvious, right? Certainly, the first benefit you can see right after installing the WooCommerce plugin is to help you clone the same orders, especially when the number is enormous. However, this is not the only time issue that it can help. As a result, it is also helpful for returning customers as their repetitive orders can be processed more quickly as all the details are input from the first order.

Minimize mistakes made during copying orders: The more times you do an activity, the more possible a mistake will come up. To avoid making mistakes when retake the order details from your customers' first order, you may want a 'machine' to get the complete conciseness. This is why you should equip your WooCommerce with a Duplicating Orders plugin to avoid disappointing your customers.
As in this instruction, we'll use WooCommerce Bulk Orders Editing Plugin as the means to Duplicate WooCommerce orders, you may need some basic information of this plugin to decide whether it is suitable for you as well as your WooCommerce Store.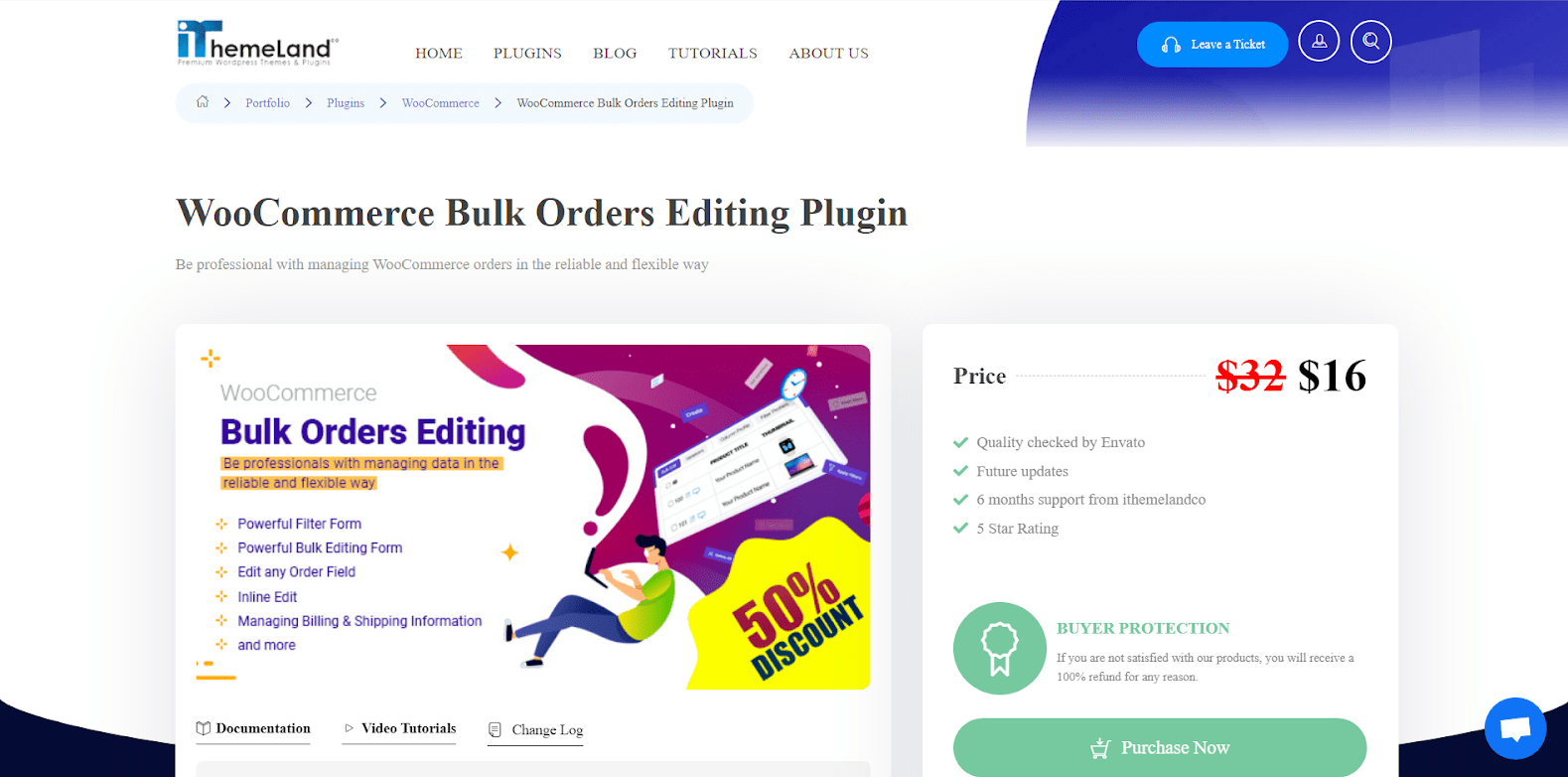 1. Introduction
The WooCommerce Bulk Orders Editing plugin is a handy extension for managing and bulk editing WooCommerce orders in a powerful and flexible manner. With this plugin, you may manage the data of your Wordpress-based woocommerce e-shop professionally. When your shop receives a high number of orders, it becomes tough to modify, update, and handle each order separately. This Bulk Edit plugin makes bulk editing easy by providing a plethora of bulk editing options as well as support for any order-related characteristics.
2. Key features
Apart from cloning your WooCommerce orders, with the help of WooCommerce Bulk Orders Editing, you can:
Filter by all WooCommerce order fields, as well as saving search form queries.
Customize all WooCommerce orders Fields in certain operands.
Discover the orders you're searching for quickly and edit them in the blink of an eye.
Edit values in different kinds separately: Numeric, Text, Date, Checkbox, and so on…
Easily manage the Billing and Shipping addresses in both ways: All in one popup and one by one.
3. Price
WooCommerce Bulk Orders Editing has a free version, but you want to upgrade the plugin to the Premium version to leverage its outstanding functions, it offers you 2 pricing options, each of which is bundled with Quality checked by Envato, Future updates, and 6 months support from ithemelandco.
Regular License: $16
Extended License: $1525
How to Duplicate Orders in WooCommerce (plugin required)
Now as you have adequate knowledge about Duplicating WooCommerce orders as well as about the plugin we use in this instruction - WooCommerce Bulk Orders Editing, you may be ready to find out more about How to Duplicate Orders in WooCommerce.
In this section, we provide you with 2 different solutions you can adapt according to your needs.
Solution 1: Duplicating WooCommerce Orders one by one
It's quite easy to clone orders in WooCommerce one after another.
After you download WooCommerce Bulk Orders Editing, to duplicate order or a set of orders, first pick your order(s), then click the Duplicate button in the Toolbar. Enter the appropriate number of copies in the box that displays before clicking the Start Duplicate button.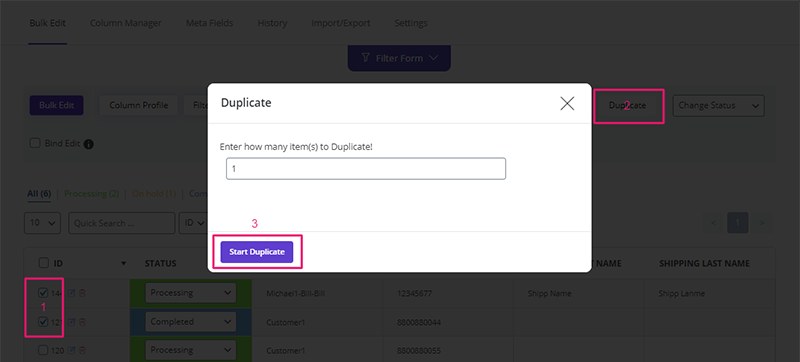 Solution 2: Duplicating multiple WooCommerce Orders at once
A faster solution appears to be helpful when you have a huge number of orders needing to be duplicated at the same time. As previously said, you may replicate as many orders as you need in our plugin. You may filter your desired orders using the Filter Form or just use the Quick Search box to find them. You can choose an infinite number of orders for that.
For example, we utilized a Quick Search box to locate orders with the ID numbers 120, 164, as seen below: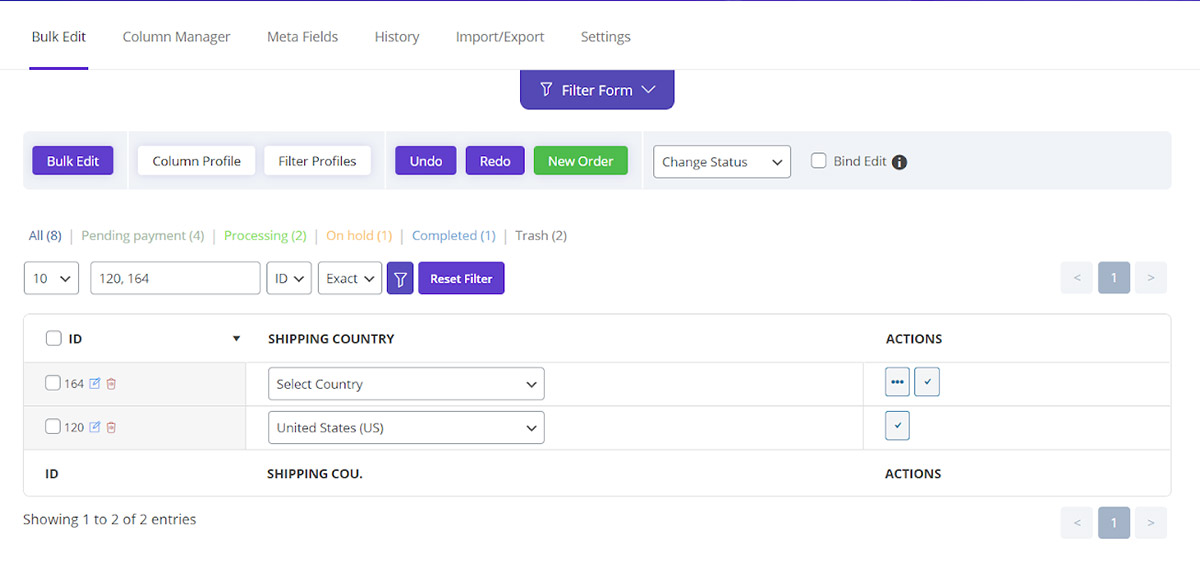 Once you've marked the orders that need to be copied, the Duplicate button will appear at the top of the order table: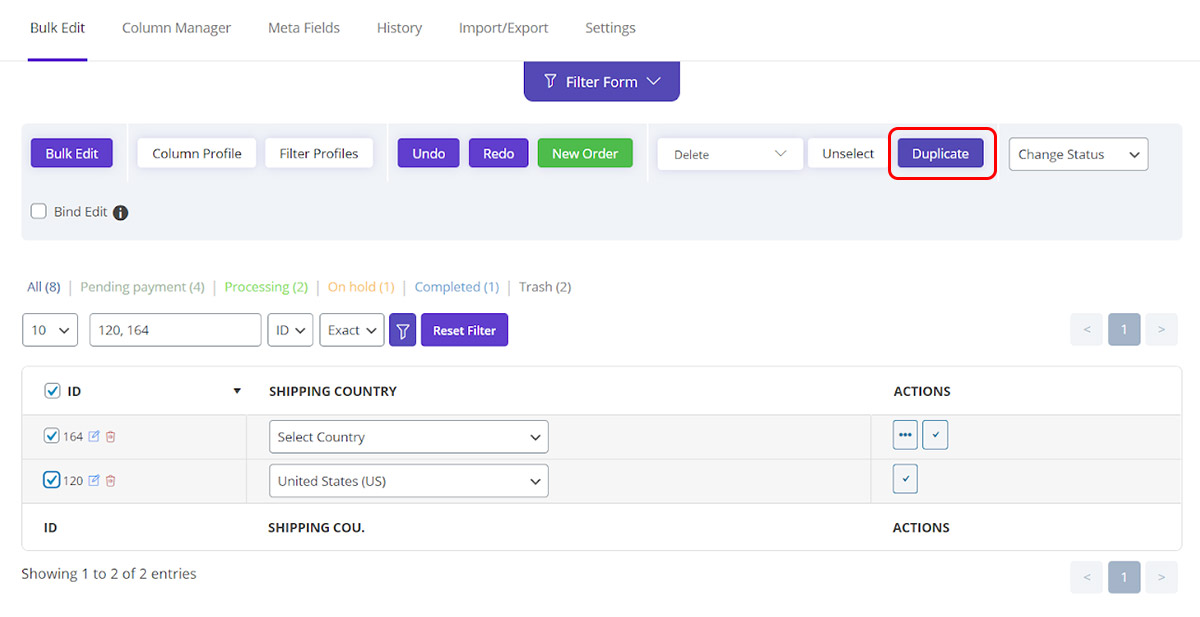 A pop-up page will show when you click the Duplicate button. You must decide how many times the chosen orders must be copied.
In this example, we wrote "4" in the Textbox.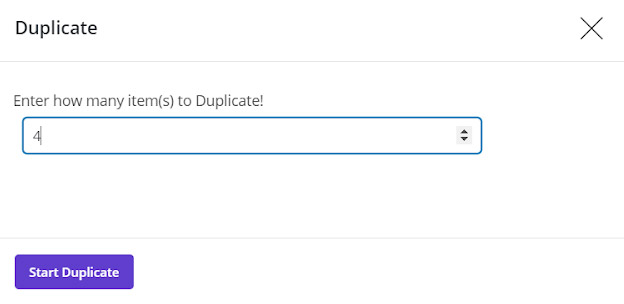 After choosing Start Duplicate, each of the selected orders was copied four times.
Except for their ID, all fields associated with the repeated orders are identical, as predicted. However, it is simple to do so by employing one of the following approaches in our plugin: Inline edit, Bind Edit, Bulk Edit Form.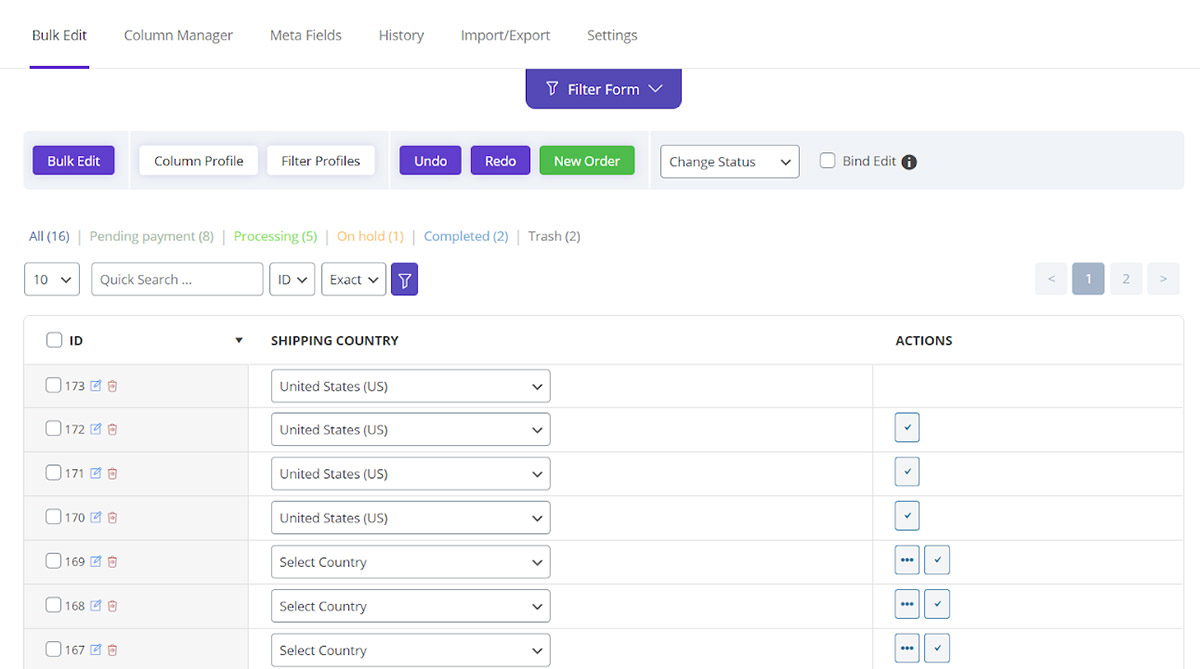 Now your duplicated orders are ready!
Conclusion
Though being a quick and easy process with the help of a third-party plugin, Duplicating Orders in WooCommerce plays a vital role in managing orders in your store.
We hope this tutorial will help you out, getting rid of the painstaking process of refilling a number of repetitive orders in your WooCommerce store.
New Posts
Subscribe
Stay in the know
Get special offers on the latest news from AVADA.
40k
subscribers has been joined!
Earn $10 in reward now!