Guide To WooCommerce Dropshipping: All you need to know
Guide To WooCommerce Dropshipping: All you need to know
With the popularity of the Internet in people's lives, eCommerce is developing rapidly and gaining its own status in the market. In 2020 alone, the sales of retail eCommerce all over the world reached 4.28 trillions US dollar.
Besides the traditional way in eCommerce stores, which are purchasing products from manufacturers, storing them, and shipping to customers when an order is placed, a new kind of online business has been merged recently and received multiple positive feedback from various entrepreneurs is Dropshipping.
With the advantage of low risk and investment, many people plan to start their own business this way. So this post is created to help you understand more thoroughly about this kind of business model and how to set up a dropshipping store in WooCommerce - a popular platform for creating eCommerce stores.
Let's explore what they are!
What is dropshipping?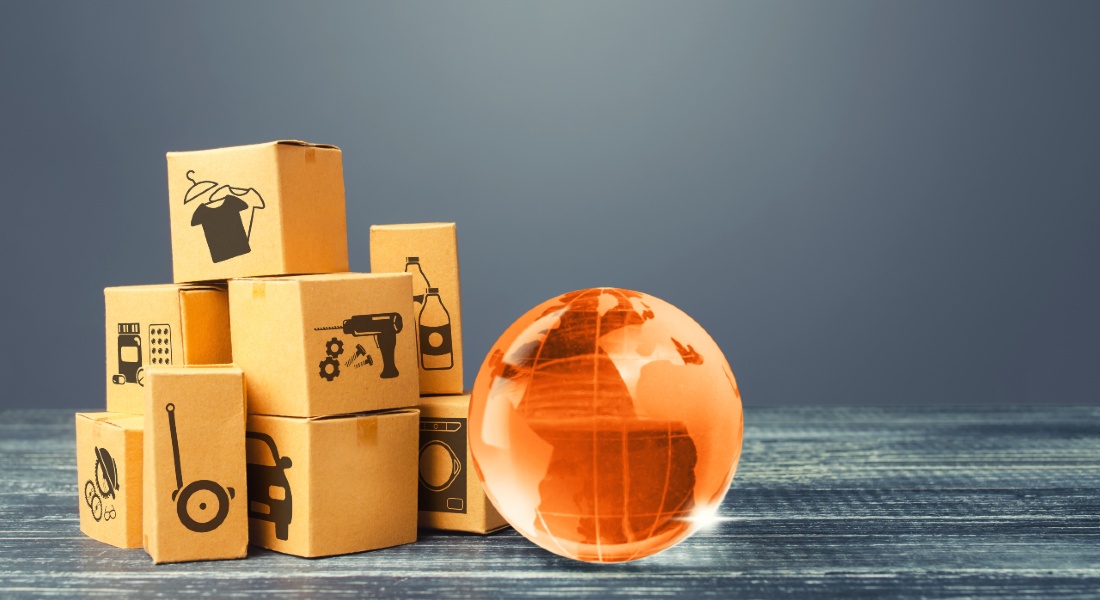 Dropshipping is a term used to describe a business model in which merchants run an online shop with no inventory. In traditional eCommerce stores, merchants will purchase products from suppliers, store them in warehouses and send them to customers when an order is placed. However, in a dropshipping store, the order details will be sent to the suppliers and then the supplier will directly send the item to your customer address without transferring them to their eCommerce store.
In dropshipping, the store takes the sole responsibility, which is order fulfillment. Merchants will play a role as the bridge connecting suppliers and customers, so it seems to be much easier for people to start their own business. There will be no need to purchase items from suppliers, find warehouses, manage the inventory, what merchants have to do is to attract more customers and communicate well with both suppliers and customers.
Pros and Cons of dropshipping
Pros
No investment in inventory: The budget for inventory accounts for a large percentage which prevents people from starting their own business. So, with dropshipping, merchants will sell products to customers without spending a large amount of money on inventory.
No limits of locations: In dropshipping, locations will no longer be a problem for entrepreneurs. They can work well from anywhere in the world without worrying about inventory. Since their mission now is to attract more customers and sell more products, monitoring the inventory is the issue of the vendors.
Safer than other types of businesses: No investment in inventory means a low budget for starting a business which is always considered the biggest challenge for people to start up. Even when your store fails to sell as many products as set, the money you lost is not too high.
Easier to change products: In dropshipping, the products are only packaged and shipped to customers when the order is sent to the vendor. So if merchants realize that an item is not suitable for their store, they can just remove it from their website and replace it with another without worrying about the inventory.

Cons

Dependence on dropshippers: Since merchants are responsible for sending the order details to vendors and they will do the rest, the store will depend on the vendor too much and it is hard to proactively handle the problems. For example, the item is out of stock in the warehouse, but merchants are not notified about that. So when an order of that item is placed, it won't be shipped on time and customers will leave a bad impression of your store since they decide to purchase from your store, not suppliers.
Complicated shipping policy: Each dropshipper will have their own shipping rate to different regions. Hence, when working with multiple dropshippers, various shipping policies will be applied to your store, which makes it hard to calculate the shipping fees, especially when the order includes items from different vendors. Limits in customization: Merchants don't store the products, so it is impossible for them to customize them. In such a competitive market as today, this can decrease the competency of stores and make them vaguer in customers' minds. Of course, merchants can make the vendors customize the merchandise or add your brand to them, but it will cost extra money. So, to get revenue, the order needs to meet your minimum order quantity.

Benefits of using WooCommerce for dropshipping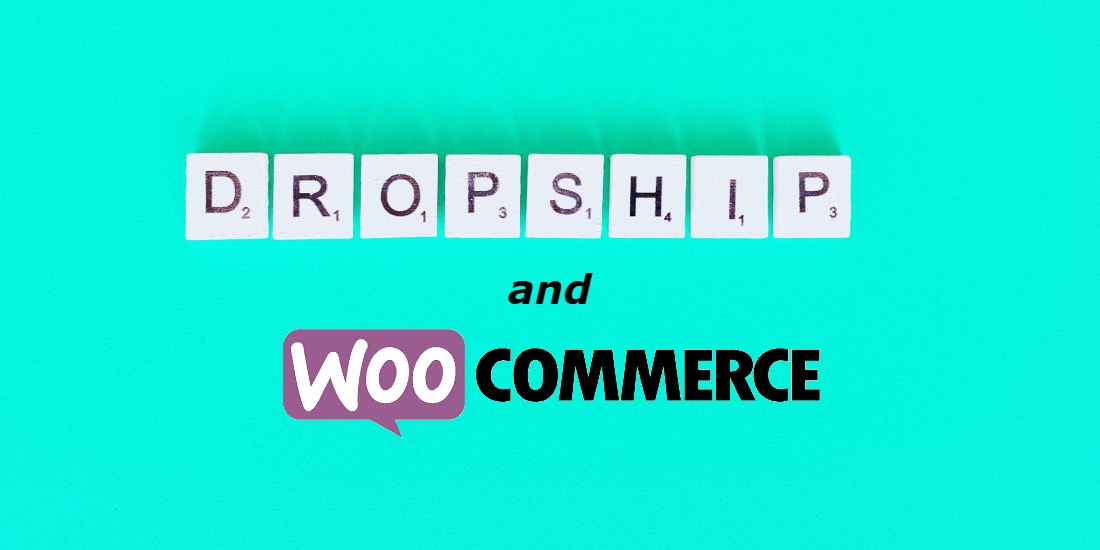 In fact, the fey of building a successful dropshipping business lies in the relationship between store and customers. The stronger your relationship with customers, the more transactions will be generated for your store. Consequently, finding a user-friendly platform with multiple features to support marketing, particularly SEO will be the most important.
As the plugin of WordPress, WooCommerce possesses all the necessary factors to become a great dropshipping store. Originating from such a famous content management system, WooCommerce offers users multiple SEO features and to optimize their content and get higher rankings in search results. More than that, they can easily integrate with third-party extensions to increase the chances of appearing in customers' eyes.
How to get started with WooCommerce dropshipping?
Step 1: Research products
The very first step of any kind of business is to research products. By analyzing the competitors, customer insight, and products, merchants will have a deeper understanding of the market and determine which products will suit their customers and where to get them. More than that, it will help you know clearly about your competitors and create suitable plans to stand out in the market.
Step 2: Choose suppliers
After choosing products, you can start choosing suppliers for your WooCommerce store. There are a variety of suppliers on the market but you are advised to choose from reliable platforms which can partially guarantee the product quality.
Before connecting with suppliers, you can get the business license and tax compliance requirements. More than that, you can share a part of your market insights with your suppliers, which will help you understand each other more clearly. Out of stock situations should also be included in your negotiation, so that in case it happens, both parties know how to react without affecting your customers.
Besides, an important thing that you should keep in mind is checking the fees of your dropshippers. On some platforms, it is free to contact and work with dropshippers, but in some, merchants will charge a fixed fee based on the number of products shipped.
If you have no ideas about dropshipping suppliers, let's have a look at 5 popular platforms dropshipping suppliers recommended in the list below!
5 popular platforms for finding dropshipping suppliers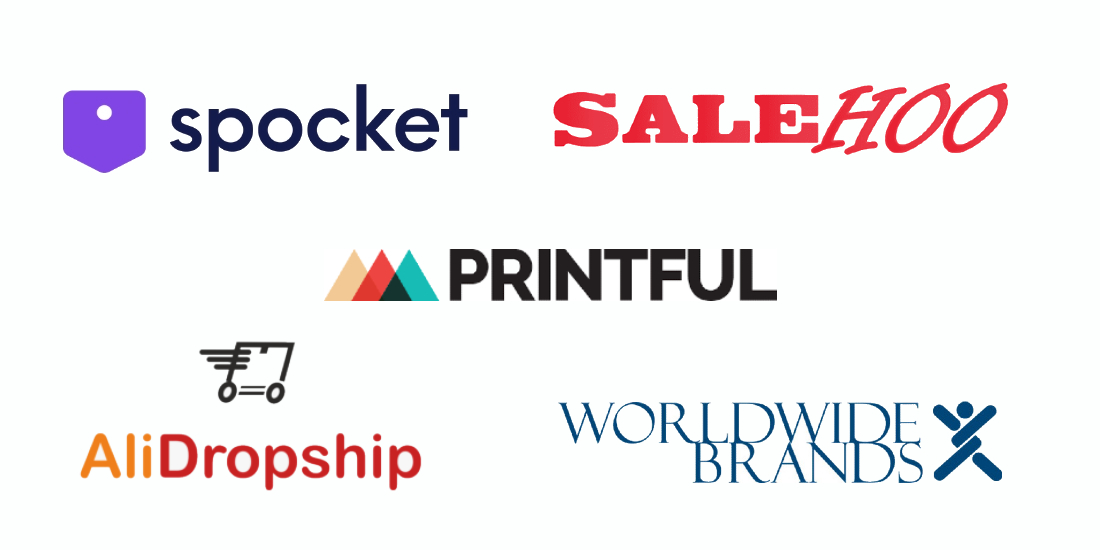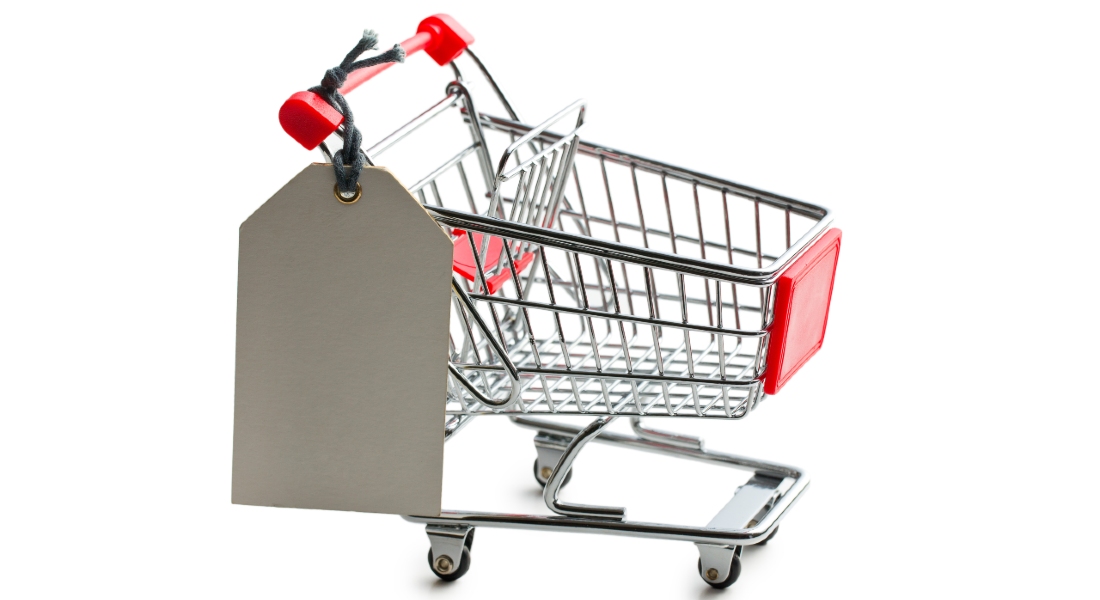 It is not a good idea to force your customers to calculate the shipping cost on their own when placing an order. So, let's do it before selling any products. Each dropshippers will offer different costs and times for delivery, so make sure that you acknowledge all of them and calculate accurately before showing them to your customers.
Also, you can take advantage of plugins to help you calculate shipping costs for each product, such as WooCommerce Dropshipping, which can help display each product's shipping time and fee after a couple of seconds.
Choose pricing options
There are multiple pricing options available for merchants, but there are three main ones you can consider: Fixed markup on cost: In this option, merchants only need to add fixed makeup(which can be an amount or percentage) to the cost of the product. Tired markup on cost: merchants will set different markups on different products, such as higher markup in cheap items and lower in expensive goods. Manufacturer suggested retail price (MSRP): This option means that your price will depend on the amount of products suggested by manufacturers.
Set price for products
Profit is an indispensable element of any business, so merchants are advised to calculate profit in advance to set a suitable price. By doing that, they will be aware of what they will gain after selling a product and modify their strategy to get the best result. After that, it's time to estimate the product sale price. The price for your product will be the sum of your desired profit, product purchase price, shipping cost, and return:
Product price = Profit + Product purchase price + Shipping cost + Returns
Step 4: Create WooCommerce dropshipping store
You have completed the preparation, so now let's start setting up your WooCommerce dropshipping store.
First, get your own domain for your store. You can register the domain on such platforms as Domaim.com, BlueHost, GoDaddy, etc.
Afterwards, set up your WooCommerce store. Next, you need to install WordPress and select a paid package to install WooCommerce. If you have already installed WooCommerce, skip this step.
Step 5: Add products to your store
You only need to import products as in a normal WooCommerce store. Go to WooCommerce and select Products. There, click on Add New to upload the items you want. Obviously, you can make use of a third-party plugin to support you in uploading the best-selling products from the suppliers. One of them can be named as SaleSource, which enables users to search for winning items to sell in WooCommerce stores. Via these plugins, you can get hot items without spending too much time and money looking for them.
3 Best Plugins for WooCommerce dropshipping
<a href="https://woocommerce.com/products/woocommerce-dropshipping/"target="_blank" rel="nofollow noopener">WooCommerce Dropshipping</a>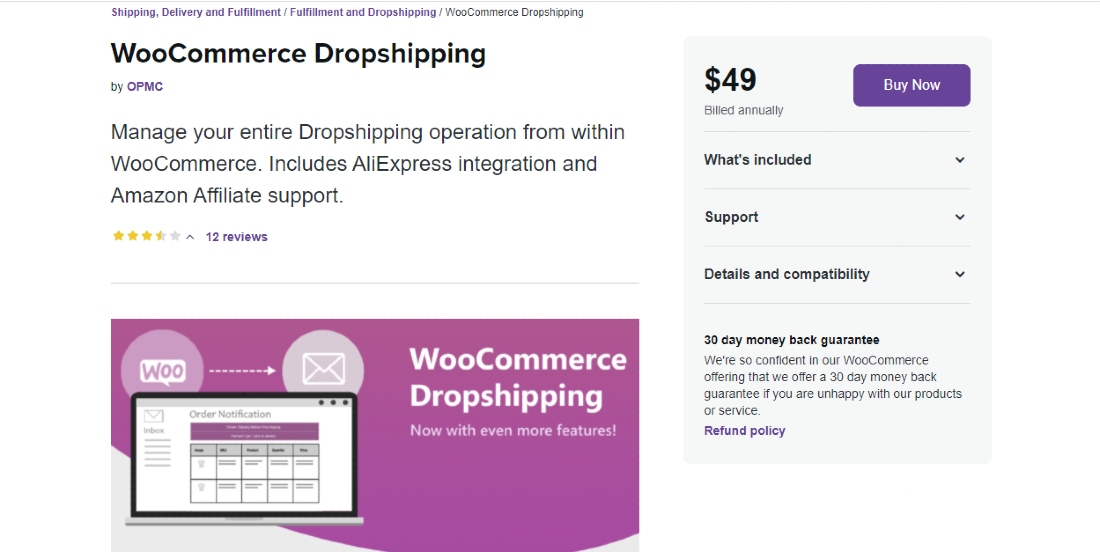 Developed by OPMC, WooCommerce Dropshipping is always regarded as a top priority for merchants when selling dropshipping items on their eCommerce stores. Via it, users are offered multiple features and functionalities to manage their dropshipping store. More than that, it enables merchants to directly import products in bulk from AliExpress, so if your vendor is from AliExpress, WooCommerce Dropshipping will be your Mr.Right.
Key features:
Import product from AliExpress in bulk
Import product and its variations easily
Set profit margin based on the percentage or fixed amount offset
Add dropshippers and inventory via CSV files
Set automated order notifications to suppliers
Price: $49
<a href="https://alidropship.com/woocommerce-dropshipping-plugin/"target="_blank" rel="nofollow noopener">AliDropship Woo</a>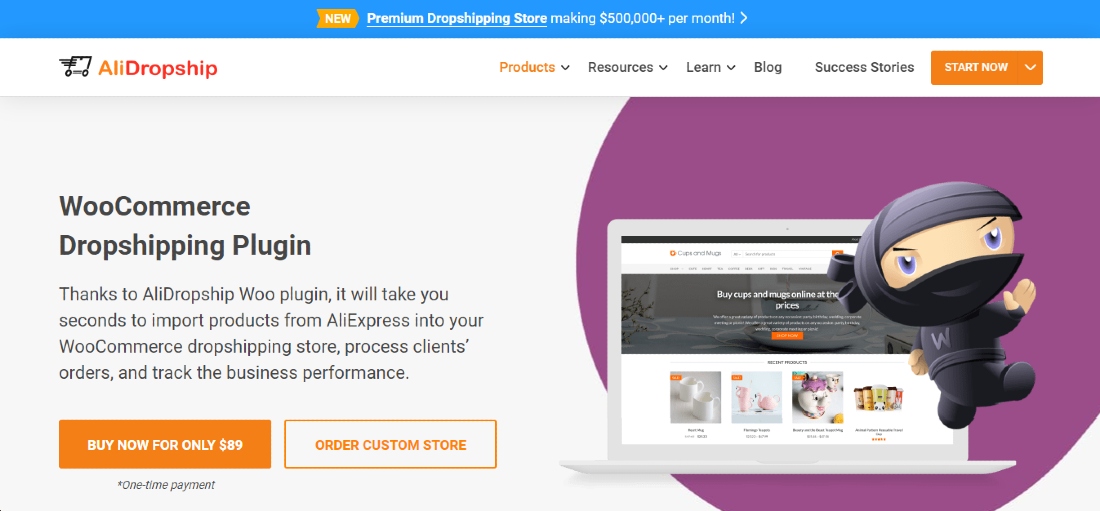 As the name suggests, AliDropship Woo is a helpful tool for WooCommerce store owners to manage their dropshipping business. Via this extension, merchants can import products directly from AliExpress with no limits. In addition, you are able to import the reviews about the products to your WooCommerce store with ease. By reading these reviews, your customers' trust in the products will increase significantly, which supports you in boosting sales.
Key features:
Import products directly from AliExpress with no limits
Import products, images in bulk
Set markup pricing rules and apply them automatically
Import product reviews
Track orders easily with automatic updates and email notifications
Price: $89
<a href="https://codecanyon.net/item/woocommerce-dropshippers/7615263"target="_blank" rel="nofollow noopener">WooCommerce Dropshippers</a>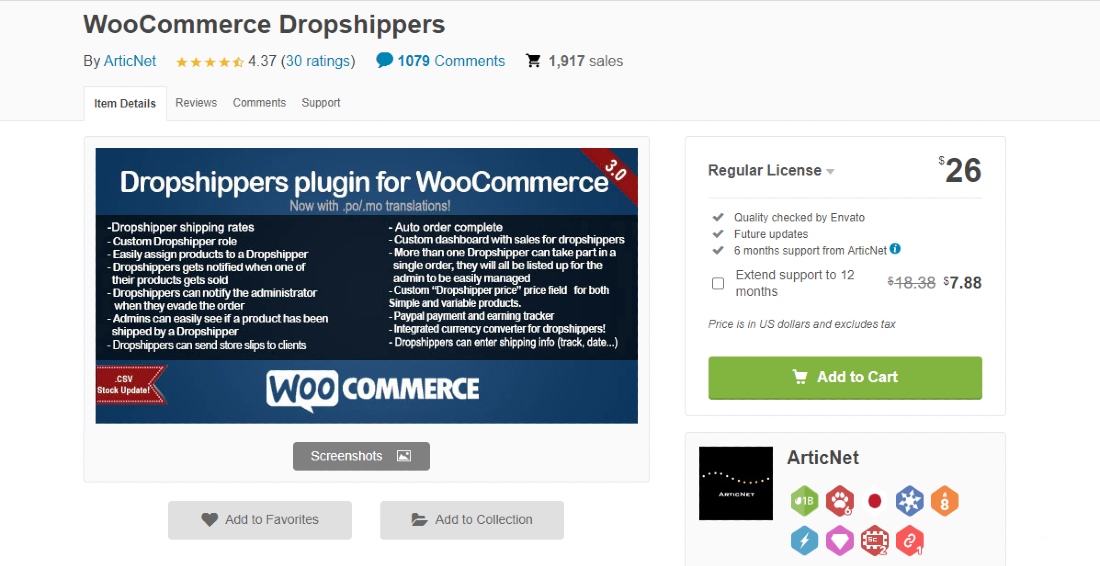 Another option for merchants to manage their WooCommerce store is a product developed by ArticNet - WooCommerce Dropshippers. Equipped with this extension, users are able to keep track of and control all the steps in the dropshipping process. When the order is fulfilled on the supplier's side, the system will automatically send you notifications. More than that, you can add a new user role for the admin side, which helps you manage your dropshipping store much easier.
Key features:
Create a new user role for the admin side
Send information about the updates
Set prices for each dropshipping product (both simple and variable)
Keep track of the entire process in dropshipping
Support Payal payment
Price: $26
Tips for dropshipping on WooCommerce
Pay attention to marketing: As mentioned above, the primary task of merchants in dropshipping is to attract customers and sell products, so marketing becomes the main aspect that you need to concentrate on. You can exploit all the channels to advertise your products like social media, website, email, and paid ads. There are multiple tools that can support you in running these ads like Facebook ads, Google Ads, Instagram, etc. You should also use platforms to track your marketing campaign like PixelYourSite. Besides, don't forget to focus on SEO, a crucial element to help you get higher ranks in Google search results.
Create interesting content: Word is a powerful tool to encourage a person to do anything, so try to create content that matches your customer insight. This will help you create a good impression in their mind and increase the sales conversions. There are many types of content that you can apply to attract customers like posts on social media, article writers by influencers, magazines, user-generated content, and more.
Add customer reviews: In eCommerce, customer reviews are one of the most important channels that customers use to decide whether to purchase a product or not. So, by enabling customers to leave their feedback about your products, your potential customers will have objective points of view about your product, which effectively builds trust in your WooCommerce store.
Exploit Google Shopping: Google Shopping is also an effective channel for online stores to increase sales. By putting your items on Google Shopping, your products will be more likely to appear in visitors' eyes and raise the customer conversion rate.
Final thoughts
In conclusion, it can't be denied that dropshipping is a smart idea for any merchants who desire to establish their own online store but have a low budget. By starting the dropshipping business with WooCommerce, entrepreneurs can rapidly set up a professional store and run it seamlessly with the help of numerous mighty plugins like WooCommerce dropshipping, AliDropship Woo, WooCommerce Dropshippers.
New Posts
Subscribe
Stay in the know
Get special offers on the latest news from AVADA.
40k
subscribers has been joined!
Earn $10 in reward now!