How to Create Private Products in WooCommerce
How to Create Private Products in WooCommerce
Certain store types may need the use of WooCommerce private products. One of the best features of WooCommerce is that you have complete control over who has access to your store and its products.
WooCommerce does provide a fundamental mechanism for concealing goods. Additionally, WordPress allows you to password secure a page or even an entire product. You can establish a private WooCommerce catalog that is accessible exclusively to registered users. However, this is not the only technique to create private WooCommerce products.
If you use a plugin, you gain even more control over who may see and, of course, purchase which products. Depending on the approach you select, you can even hide products based on user roles, allowing access to the private inventory to just your best customers.
This article will explore the benefits of offering WooCommerce private products and How to Create Private Products in WooCommerce. Let us begin!
What are the benefits of WooCommerce private products?
Here are a few compelling reasons to include private products in your store:
Products customized for each client: Client- or user-specific products are provided only to a limited number of customers.
Products available only to members: Perhaps you run a membership site or simply have particular products that you'd like to market to a certain group of clients.
Products available only to staff: If you own a business that supplies just staff equipment or material, private items are the way to go.
Products that are age-restricted: If your store sells alcohol or other age-restricted products, you'll want to keep those items out of plain view of any younger visitors.
Products with a distinctive brand: Numerous firms offer branding services — for instance, you may manage a B2B store that sells workwear to other businesses.
However, one disadvantage of WooCommerce is that the standard plugin lacks a mechanism for setting products to private. To accomplish this, you must install a plugin that provides that capability to the shop.
How to Create Private Products in WooCommerce
We'll look at how to build private products in WooCommerce with a single plugin in this tutorial.
Step 1: Install and activate the plugin
We'll begin by installing and activating the WooCommerce Members Only.
WooCommerce Members Only includes all of the tools necessary to make products private. This plugin enables you to quickly and easily create private products. You have the ability to control who has access to your material and to designate which stuff is private and which is public. Additionally, you can specify how access is restricted, such as by password or user role.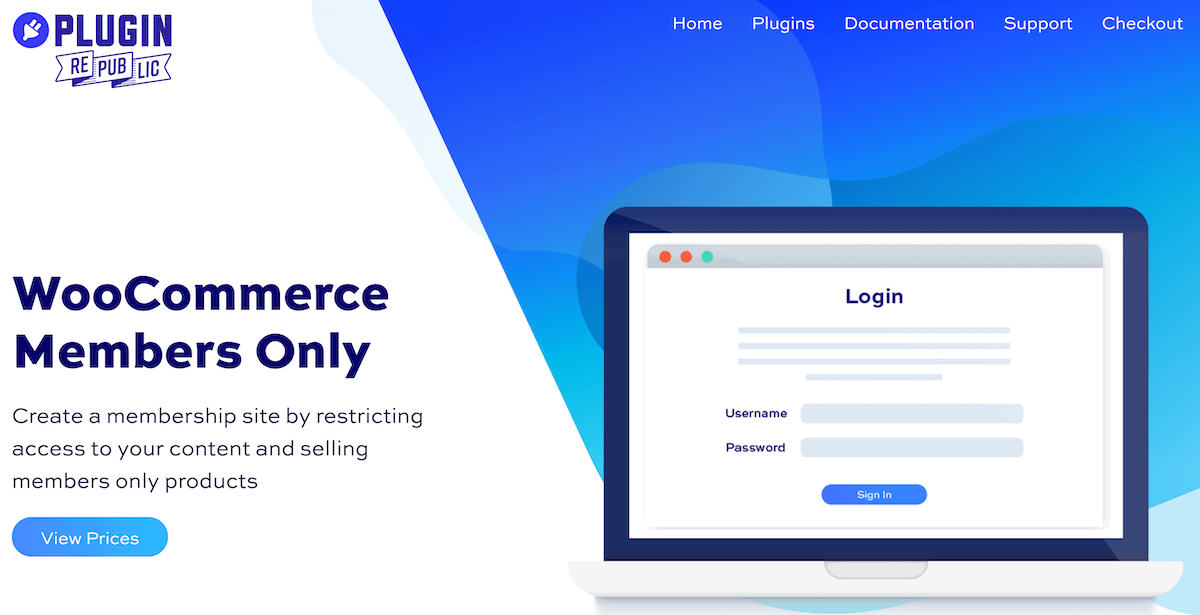 Step 2: Make certain the products are visible
After installing and activating Members Only, you can check the settings page to ensure that all of your products are immediately displayed and not hidden.
Make sure the Restriction Method option is set to No Restriction in WooCommerce > Settings > Members Only. As a result, Members Only will not impose any global restrictions.

Step 3: Set the chosen products to private
Now, navigate to the edit screen for the product you wish to safeguard from general buyers. You'll see a new tab called Members Only in the Product data panel. Simply click on this.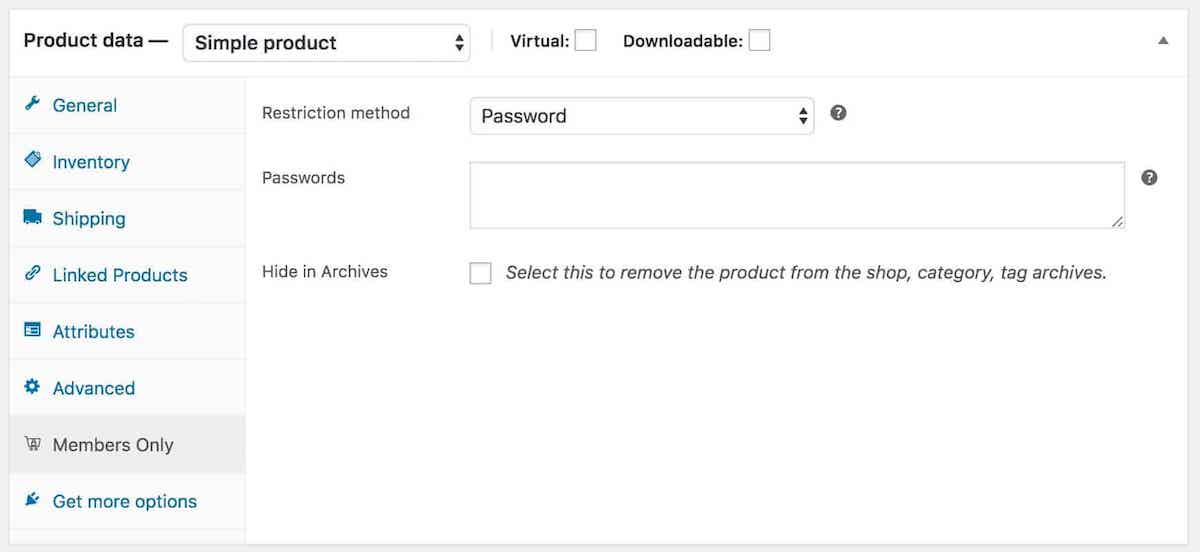 Because we've determined that this product will be password protected, change the Restriction method to Password. You'll then gain two more fields:
Multiple passwords for the same product
You may enter as many passwords as you like in the Passwords section; simply separate each one with a new line. All passwords entered in this area are guaranteed to be valid for this product.
The benefit of having several passwords is that you can assign different passwords to various clients if desired. Additionally, if you have multiple private products, you can make some passwords universally applicable while limiting others to specific products.
Hide in Archives
The Hide in Archives feature enables you to fine-tune the visibility of your private product. Whether you select this option or not is determined by the level of visibility you desire for your goods. The product will be removed from all archives, including the shop page and search results if this selection is selected.
If you leave it unselected, the product will still be accessible on those sites, but no one will be able to visit the product page itself without the correct password. This is an excellent alternative if you want customers to know that you sell specific products, possibly as an attraction or incentive to join.
Step 4: Publish products
This is all you need to do to make your product private and password-protected. You may now publish it.
Your chosen product is now password-protected and inaccessible to consumers who do not have the password. When a user attempts to access a product page, they are sent to a landing page that you define, where they are prompted for their password.
When you install Members Only, you will be prompted to create a page to hold the password form.

If you select Yes, the plugin will build a new page and insert a shortcode that displays a password field.
When a user attempts to access a password-protected product, they will now be led to a page with a form where they can input their password.
3 other Plugins to Create Private Products in WooCommerce

This is a straightforward plugin that will assist you in providing selected clients with exclusive access. A visitor consumer will be unable to browse private products and will be required to register on your store to do so. You will be able to apply these settings worldwide or to individual categories, tags, or pages on your site.
Moreover, the plugin gives store owners extensive choice over how they want to manage the registration process. You can manually approve a new user's registration request. Alternatively, you can eliminate the need for users to log in entirely for select users. Additionally, the plugin provides options for notifying consumers when their account capabilities change.
Key Features:
Restrict guest users' access to your store's merchandise.
Restriction of access for guest visitors to specific goods, categories, tags, or pages on your store.
Restriction of access to select countries for guest users.
Send notifications to your users.
Price:
The plugin's single-site license costs $49.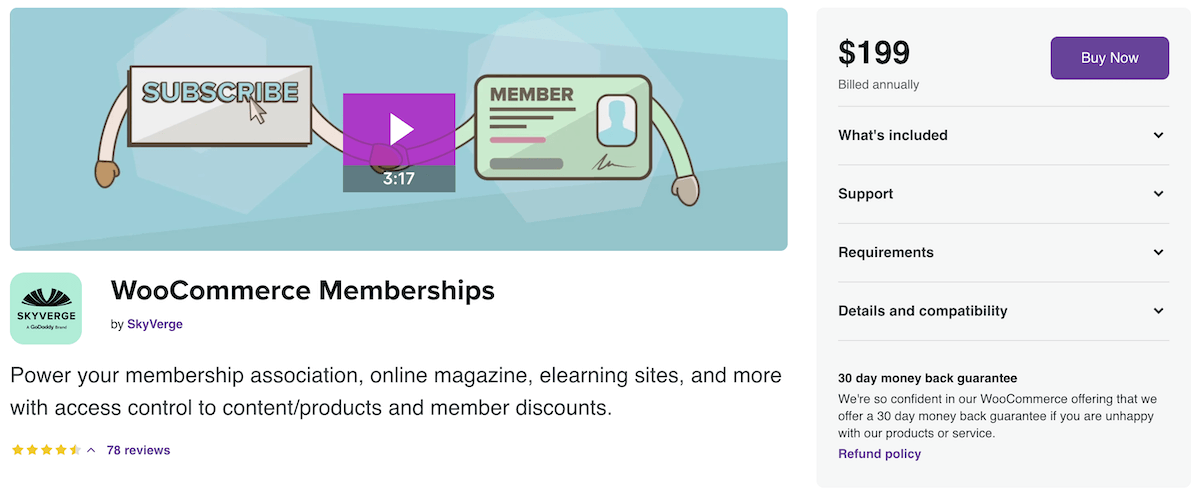 You can use this membership plugin to create a private area that is only available to particular users. Along with assisting you in creating memberships as a product category in your store, this plugin enables you to restrict access to specific areas of your site to members only. Additionally, the plugin allows you to link memberships to specific products in your store. Additionally, store owners will be able to manually identify and grant access to individual users.
The plugin also assists with content drips, allowing you to schedule content access for members based on their membership level. It enables you to build member-only products in your store. You can conceal certain products from non-members based on individual requirement. Alternatively, you can allow anyone to view your products but restrict purchasing to members. Additionally, similar to dripping content, you can arrange access to products based on membership levels.
Key Features:
Assign multiple degrees of membership to your users by creating memberships as a product type.
Memberships can be purchased in conjunction with product purchases.
Restrict access to material and products to members exclusively.
Create a member-only product catalog.
Offer members-only discounts and shipping specials.
The member's area should display the privileges associated with each membership.
Price:
A subscription to this plugin for a single site costs $199.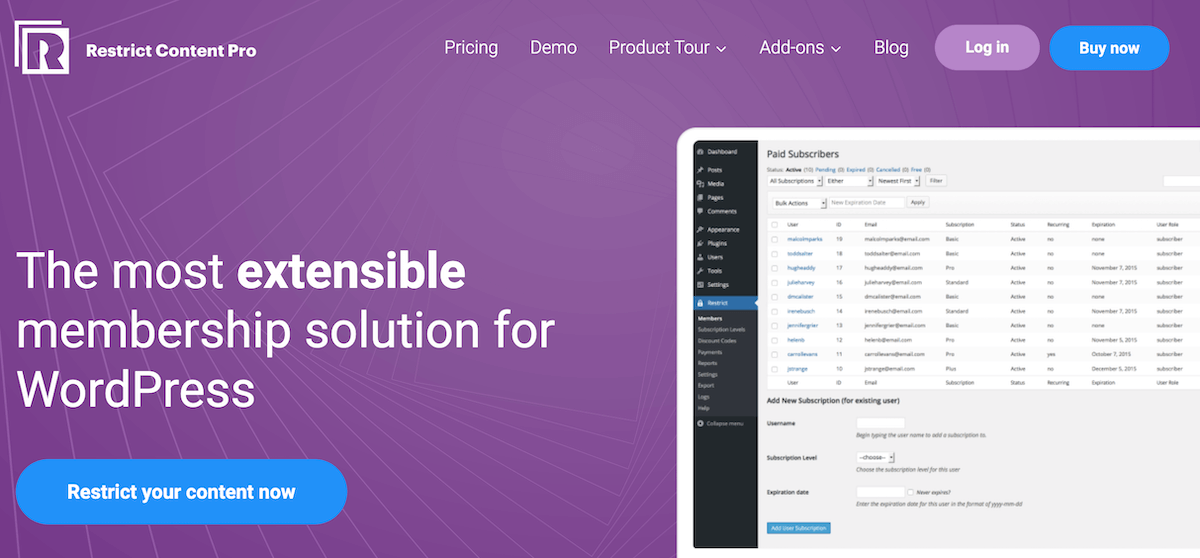 Restrict Content Pro is another plugin that enables you to control who may browse and purchase products from your store. It enables you to restrict product access depending on membership levels or product categories. Additionally, it has an add-on that allows you to provide discounts to certain members of your store.
This is a fantastic alternative among WooCommerce Private Store plugins for providing restricted access to content and eCommerce products. The plugin has an intuitive dashboard that enables you to manage various membership levels and account features. Customers will now have the option of selecting a membership level to gain access to any restricted portion of your store.
Key Features:
Create membership tiers and manage who has access to each tier.
Integrations with a variety of payment gateways, including Stripe, Braintree, and others.
Export member data to a comma-separated value (CSV) file.
Create promotional codes.
Utilize email notifications to communicate efficiently with consumers.
Extensive reporting capabilities for tracking and comprehending a variety of variables.
Price:
The plugin has 4 different price plans to choose from:
Personal: $99/year.
Plus: $149/year.
Professional: $249/year.
Ultimate: $749/year.
Final thoughts
So far, we've discussed why private products might be beneficial for your store and how to create them in your WooCommerce online store. Creating private WooCommerce items is a lot easier than you would think. It's the ideal solution to safeguard your wholesale products from regular consumers while also allowing you to provide exclusive bargains to your top customers.
New Posts
Subscribe
Stay in the know
Get special offers on the latest news from AVADA.
40k
subscribers has been joined!
Earn $10 in reward now!