How to Create a WooCommerce Login Shortcode?
How to Create a WooCommerce Login Shortcode?
You want to create a register shortcode in your WooCommerce store but have no ideas of what to do?
Don't worry, we are here to help you. This post will guide you step by step the way to create a register shortcode for your WooCommerce store, to provide visitors a better shopping experience.
Let's scroll down to explore it!
When to put login shortcodes in WooCommerce?
Access to the store: Placing login shortcodes when people access your WooCommerce store is a good idea for merchants. Multiple people choose to log in to their account as soon as they access an online store. Hence, putting the register shortcodes will let them log in quickly instead of moving to a new page for logging in

Access to restricted areas: In many stores, there are several areas that only members are allowed to access. So providing customers with the ability to log indirectly from the access to restricted areas will help you improve your customer experience.
Add product to cart: Your visitors can get access to your store and search for the product they want. However, to add it to cart, they have to log in to their account. Thus, store owners are advised to put the login shortcode to make it easier to add items to cart.
Proceed to checkout: To purchase the product they want, customers have to enter multiple sensitive information like, address, credit card data, etc. So, to make it convenient for both sellers and customers, the best way is to log in to their account and complete the transaction.
How to create a WooCommerce login shortcode?
Step 1: Install & activate the plugin
Download the plugin "WooCommerce Login Popup and Shortcodes" to your device.
In your WordPress admin dashboard, go to Plugins and open Add New. There, click on the Upload button to install the plugin you have just downloaded for your WooCommerce store.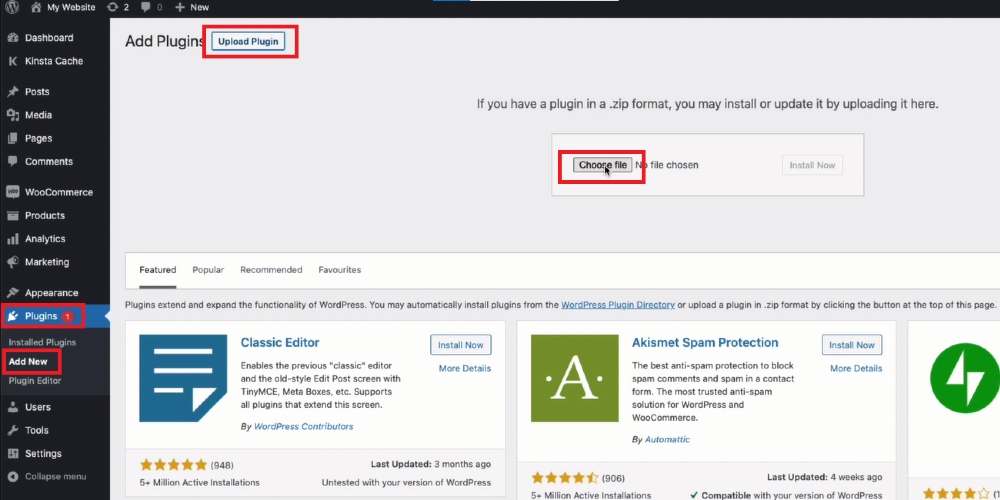 When the installation process finishes, select the Activate button and you can start using this plugin for your store.
Step 2: Enable popup
Come back to your WordPress dashboard and head to WooCommerce. There, open Login Popup and tick on the check box of Enable Popup.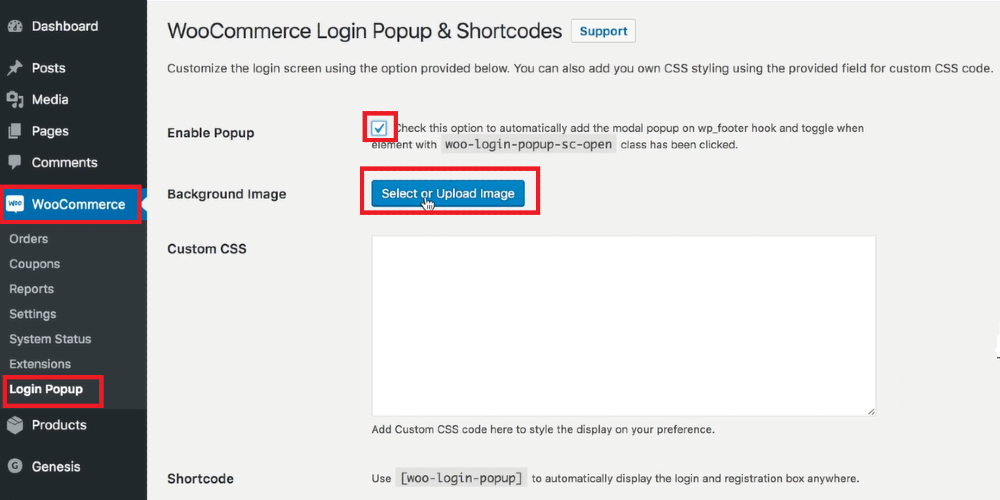 Then, you need to click on the Select or Upload Image button to select the background image for your popup. By default, users have two options: select the background image, which can be from the media library and from the device.
Step 3: Create login popup
Copy the shortcode in the Enable Popup section and move to Appearance and open Menus.
Afterwards, click on Custom Links to create a link for your login popup. Enter the Link text and choose Add to Menu to create a link. You will see the link displayed below the default blocks of Shop and Contact Us.
In the top right corner, click on the block Screen Options and select CSS Classes.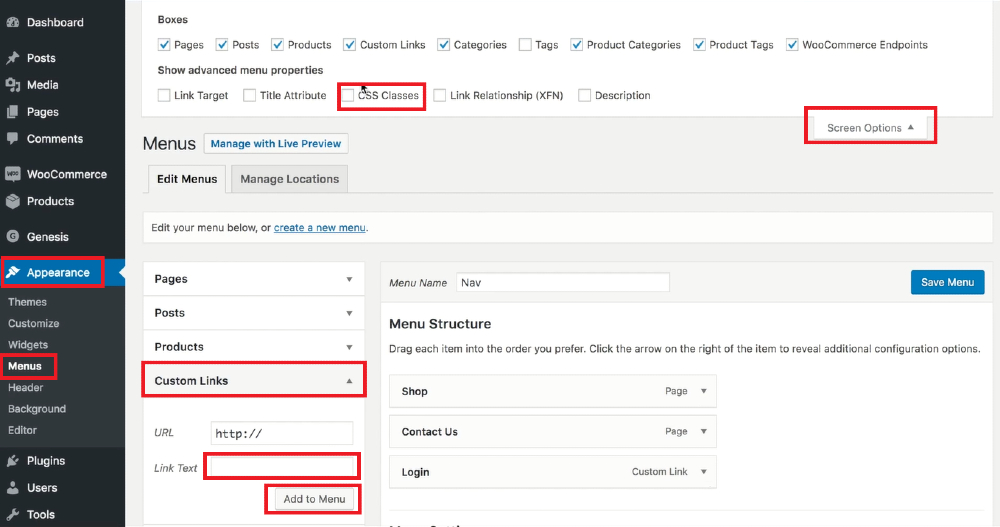 Scroll down to CSS Classes in Menu Structure and paste the code you already copied to it.
Save menu and you can come back to your store and refresh to see the change.
Step 4: Create register popup
Still in Menus, click on Custom Links to create a link for the register popup.
In the URL, type #.
In Link Text, enter Register.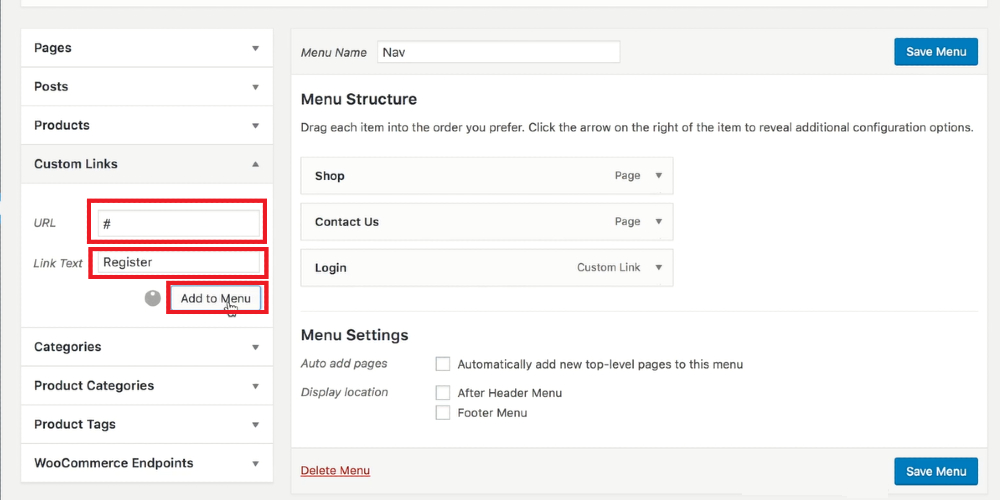 Then, a new section will appear below the custom link of login popup, click on it and paste #woo-login-popup-sc-register to the URL section.
Save menu and you now have two popups for logging in and registering.
Step 5: Create the shortcode
Come back to the WordPress admin dashboard and open Add New to create a page for shortcode.
In the title, enter the name you want. In the page content section, copy and paste this shortcode [woo-login-popup].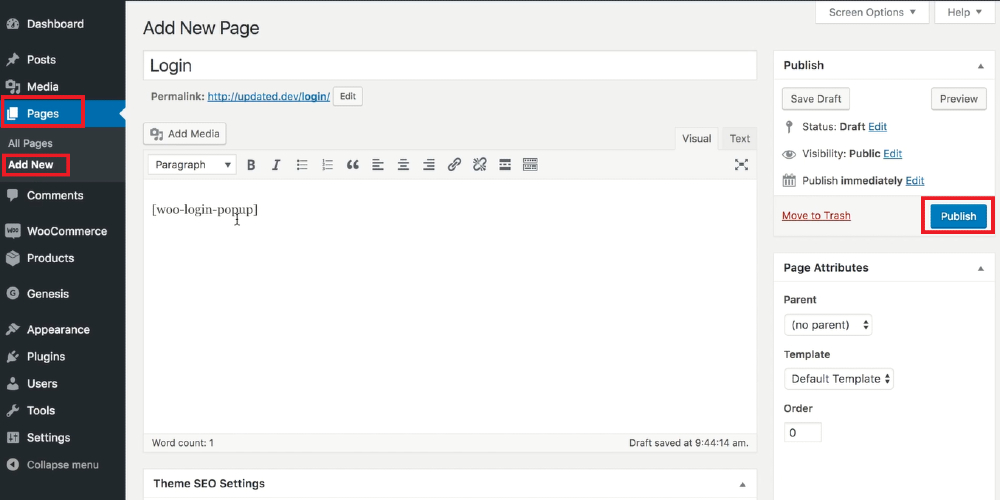 Click on Publish and you are done.
3 Best plugins for creating WooCommerce login shortcode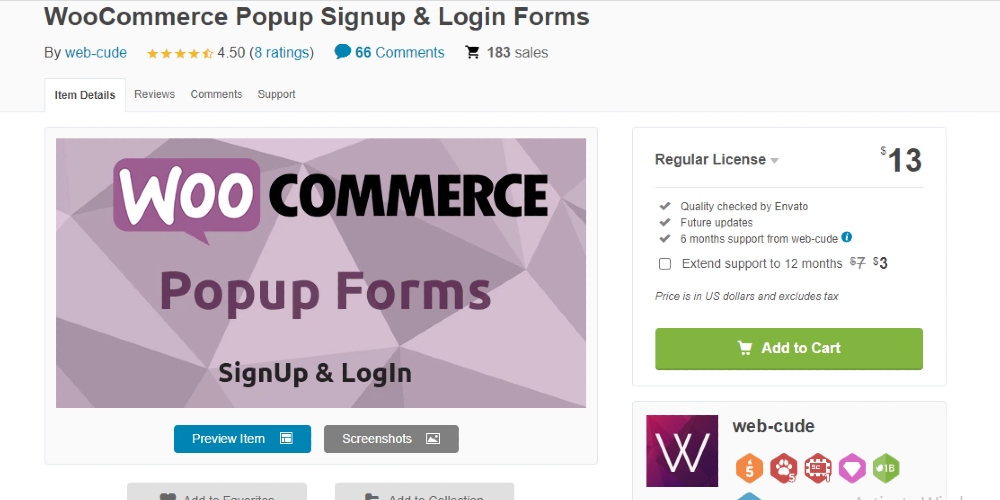 Equipped with this extension, merchants will no longer find it difficult to create login popups for their WooCommerce store. Without knowledge of coding, store owners can still generate a beautiful signup and login popup for your store. There are some simple shortcodes available for users in this plugin, so what they have to do is just copy and paste it. More than that, it enables people to customize redirects after signing up or logging in, so you can navigate them to the page you want easily.
Key features:
Create signup & login popup with shortcodes
Link the popup to the custom menu
Customize the redirect after signing up or logging in
Adapt with mobile devices
Support shortcode
Price: $13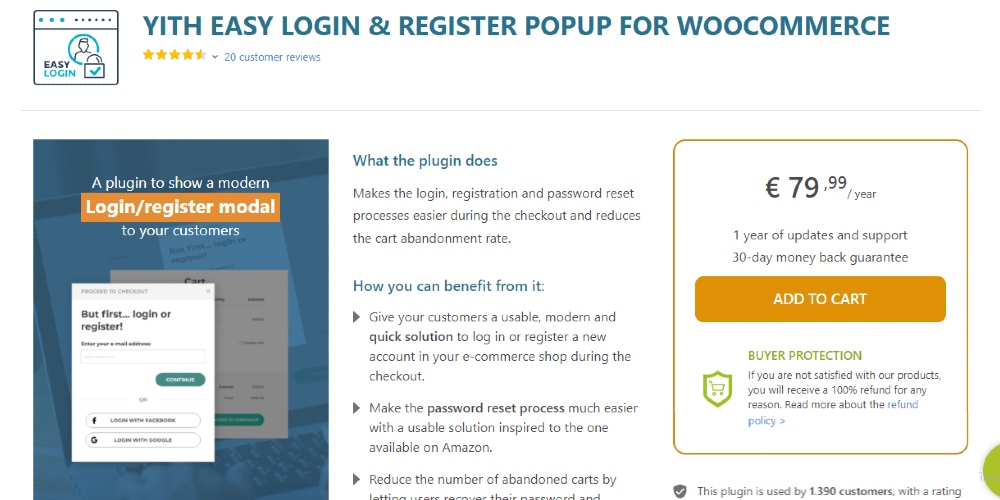 Developed by YITH Themes, YITH Easy Login & Registration Popup for WooCommerce offers users the ability to easily create login shortcodes for their WooCommerce store. Furthermore, they are able to customize the popup to match their store's theme by editing the width, colors of background, overlay color, buttons, text, and more. Besides normal ways, this plugin also allows customers to login via social media accounts like Facebook so they can complete the login process with only one click.
Key features:
Create login/ signup popup rapidly
Customize the modal window
Offer login via social media account
Customize the social login button's style
Allow customers to checkout without logging in
Price: € 79,99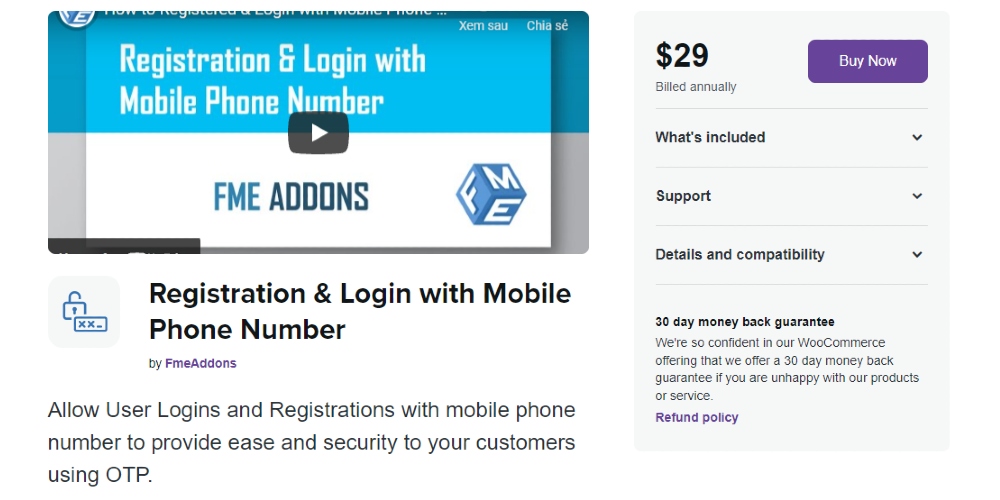 Another solution for WooCommerce merchants to login shortcode is Registration & Login with Mobile Phone Number. Besides the traditional login method link name and email address, this plugin empowers users to log in by using their phone number. Also, merchants can customize the form to match your store's theme, like changing the color and text of the buttons.
Key features:
Enable customers to login with phone number
Save user information
Customize the login button
Offer two-factor authentication
Price: $29
Final thoughts
In conclusion, it is inevitable that displaying the register and login popup at suitable times in your WooCommerce store can help store owners provide customers with a better shopping experience. Hence. If you have any problems when adding register shortcode to your WooCommerce store, don't hesitate to leave a comment below this post.
New Posts
Subscribe
Stay in the know
Get special offers on the latest news from AVADA.
40k
subscribers has been joined!
Earn $10 in reward now!