14 Best Excellent WooCommerce Store Examples
14 Best Excellent WooCommerce Store Examples
Enabling your WordPress site to be a functioning and successful eCommerce store has become much easier when using WooCommerce. It costs you no cent to start with WooCommerce, but you can still enjoy many good features and functions. By using it, you could customize or configure your site; hence, it is entirely your own. However, if you have just started, it might be a bit overwhelming.
So, in case you are about to build your online career path with WooCommerce, there are some of the best examples from this platform to help you get inspiration. So, go with us on this guide, and we will come up with the 14 best excellent WooCommerce store examples to assist you in getting started.
14 Best Excellent WooCommerce Store Examples
1. EcoKitty
The first amazing WooCommerce site to appear in this list is EcoKitty. As the name states, this is a high-quality and kitty-approved store to sell accessories and toys made and designed in Britain. They use eco-friendly materials with their big hearts to generate great value at everything that the store has done.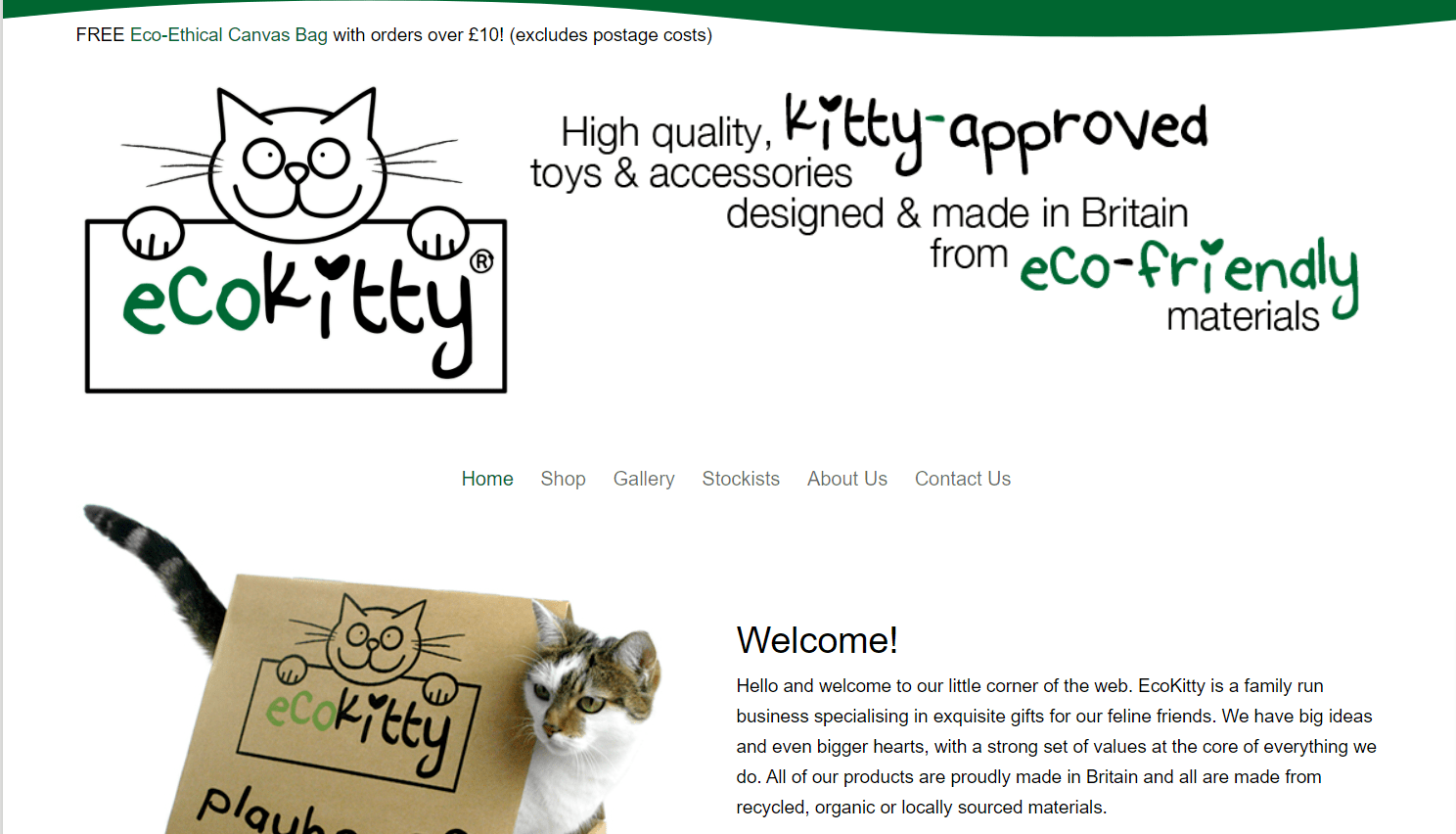 It appears like an awesome example of getting a British-made gift store to the worldwide market. With the use of iThemes' Builder theme, coupled with the WooCommerce styles by default, EcoKitty has obviously illustrated the speed that a store could come online as well as look alluring simultaneously. For the above things, it has become one of the greatest WooCommerce stores that could have a positive impact on your perspective.
2. Picky Bars
Another nice WooCommerce store that you should have a glance at is Picky Bars. The store pays concentration on supplying rea food that is balanced for fueling and tasty enough to snack. Therefore, it is a good and energy bar for active and healthy individuals.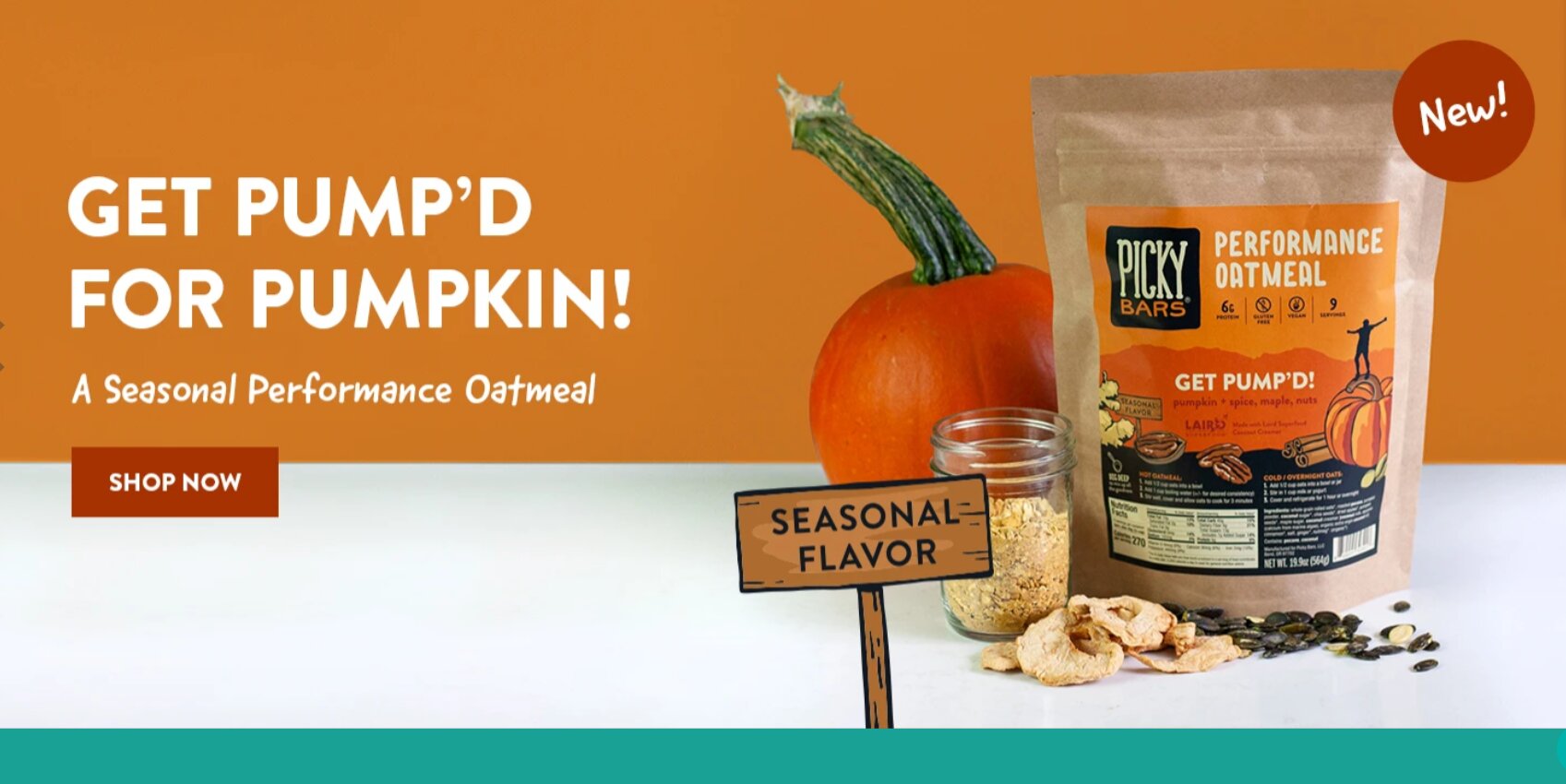 What is more, to understand why Picky Bars is as successful as today, it is a need to read through their encouraging story. With the use of a typical custom-developed theme from WordPress, this WooCommerce store has had a one-of-a-kind implementation of the subscription model with WooCommerce Subscriptions. On account of the subscription page with the custom-developed checkout process with three steps, Picky Bars has applied visuals to improve their customers' overall experience.
3. Yousli
It would be not complete without mentioning Yousli as one of the best excellent WooCommerce store examples. By offering make-your-own or pre-made muesli, Yousli has a reputation for being a start-up business that takes their brand online for selling both B2B and B2C. The store will deliver its products to customers' doorstep quickly.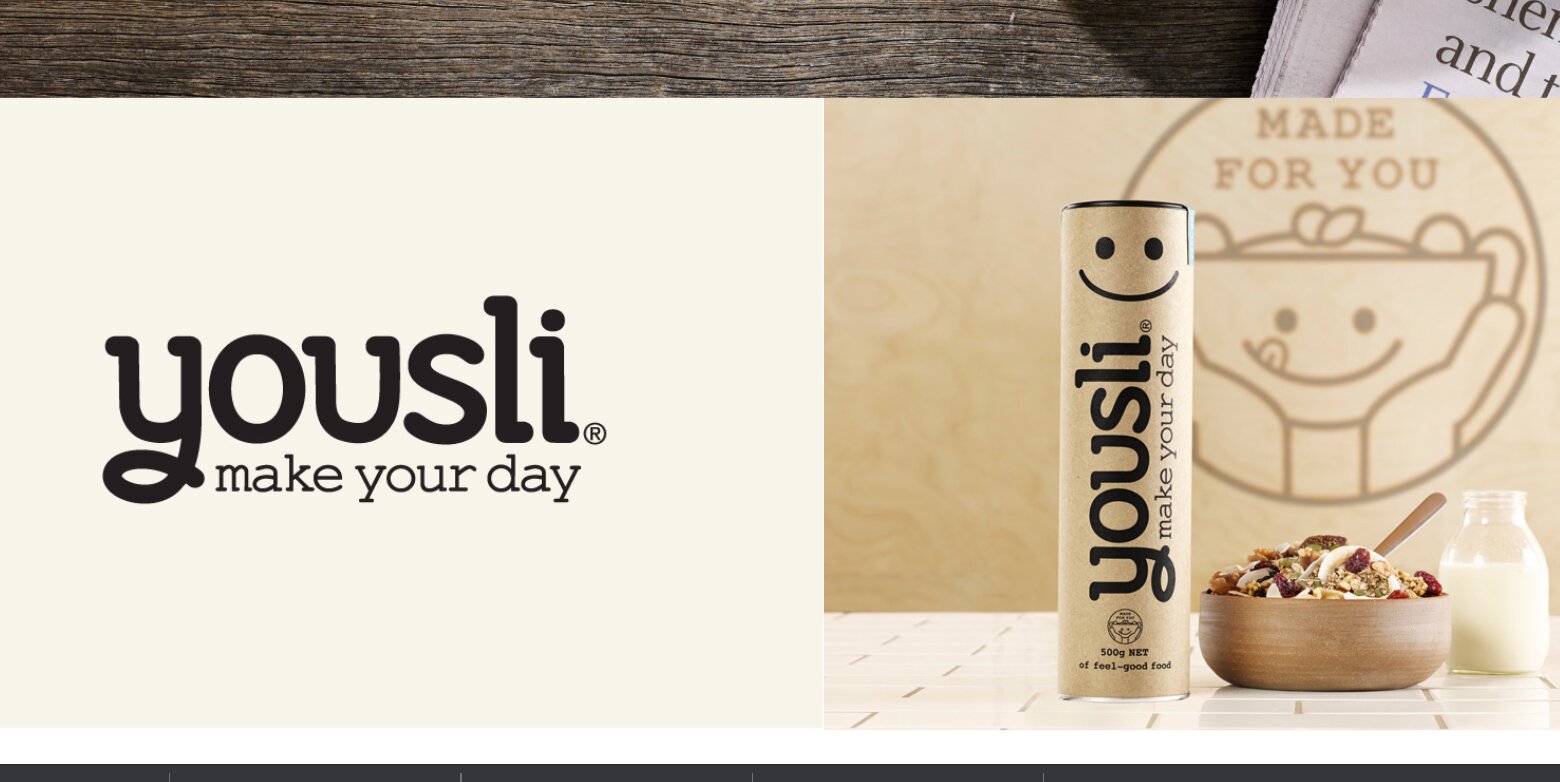 Like Picky Bars, Yousli also takes advantage of the custom-developed theme within WordPress to apply to their online business. Moreover, it also reaches out to some smart marketing photography to convey their messages to shoppers. Thanks to a concise and clear product page, the brand has made its checkout process simpler for buyers to follow.
4. Edible Blossoms
Another well-known name when it comes to the best excellent WooCommerce store examples is Edible Blossoms. With Edible Blossoms, it has done perfectly as its name indicates. There is nothing quite like getting great bouquets of chocolates or fruits that are presented in a floral manner. Regardless of your budget, any occasion, or taste, Edible Blossoms helps you choose yummy edible presents in their range.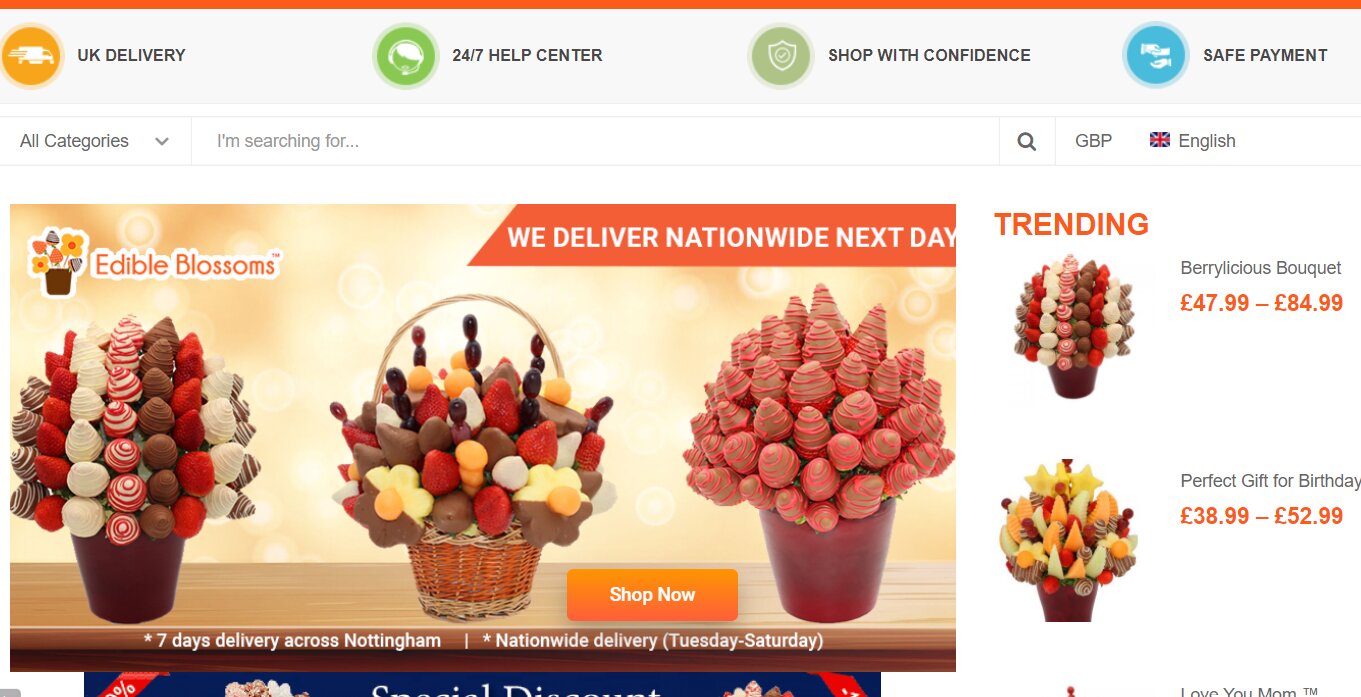 Furthermore, thanks to using the Canvas theme, along with a clean color palette, this WooCommerce store can get their store online easily for selling. And it also uses the plugin Easy Timmer as the upsell to assist their customers in ordering quicker.
5. Over Clothing
If you are looking for a perfect role model for your WooCommerce site, do not ignore Over Clothing as you could seek a lot of interesting things and learn from them. Its success is due to the use of some key plugins as well as the WooCommerce credit extension. And they tend to pay more attention to how their store products are presented instead of displaying numerous widgets down their store.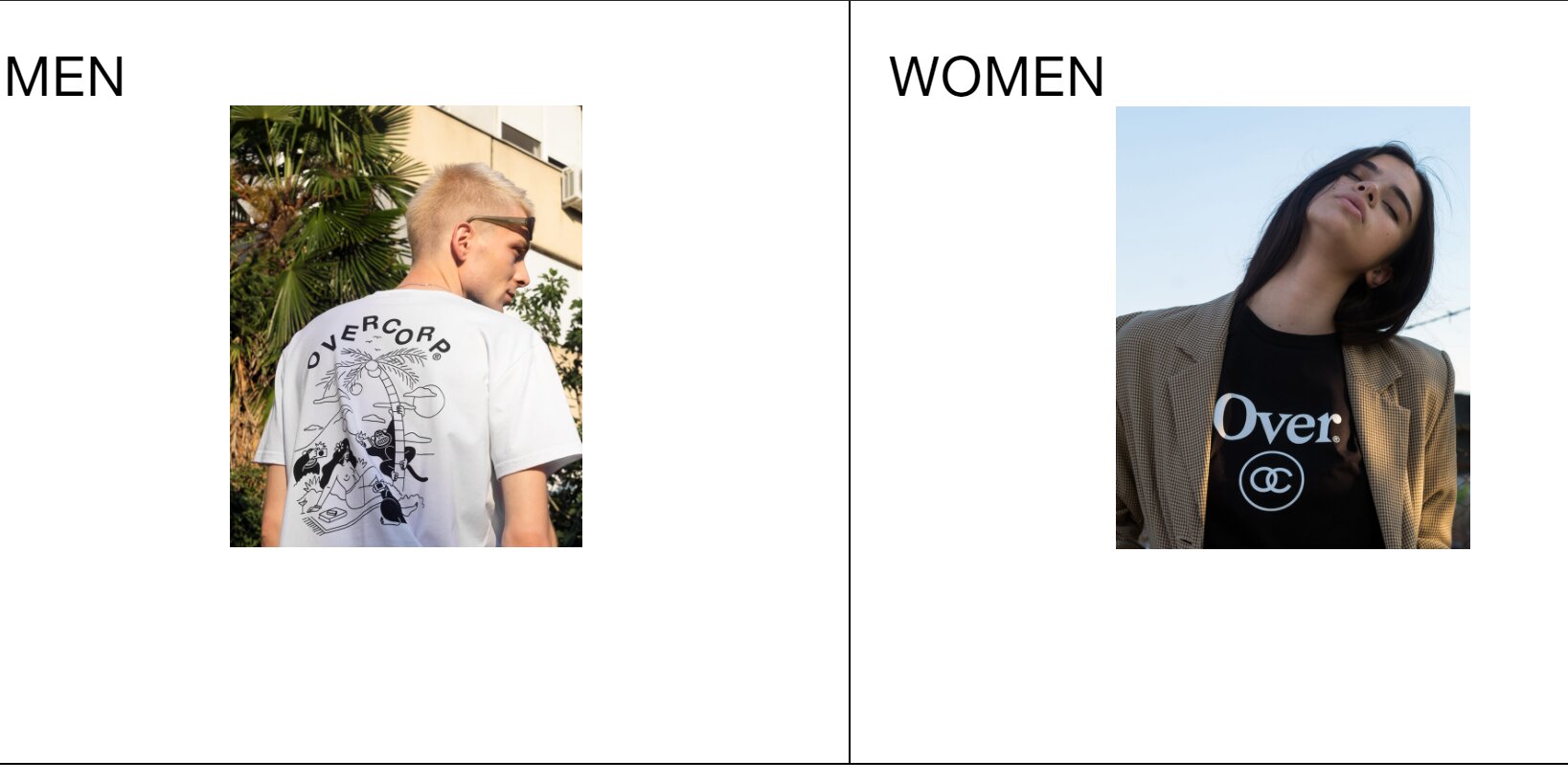 What is more, Over Clothing also uses a social feature of login, thereby making it easy for consumers to register as well as share it with others. Hence, it has become a credit site with tons of visitors daily to choose amazing products with great services and easy to proceed.
6. Sodashi
If you are a fan of beauty products, Sodashi would be a great WooCommerce store for you to get inspiration. With a wide range of amazing skincare products, Sodashi aims at nurturing customers' unique beauty. There is nothing quite like providing them with natural beauty or the beauty of confidence. Sodashi, as its name describes the radiance, wholeness. And purity is worth one of the best WooCommerce store examples.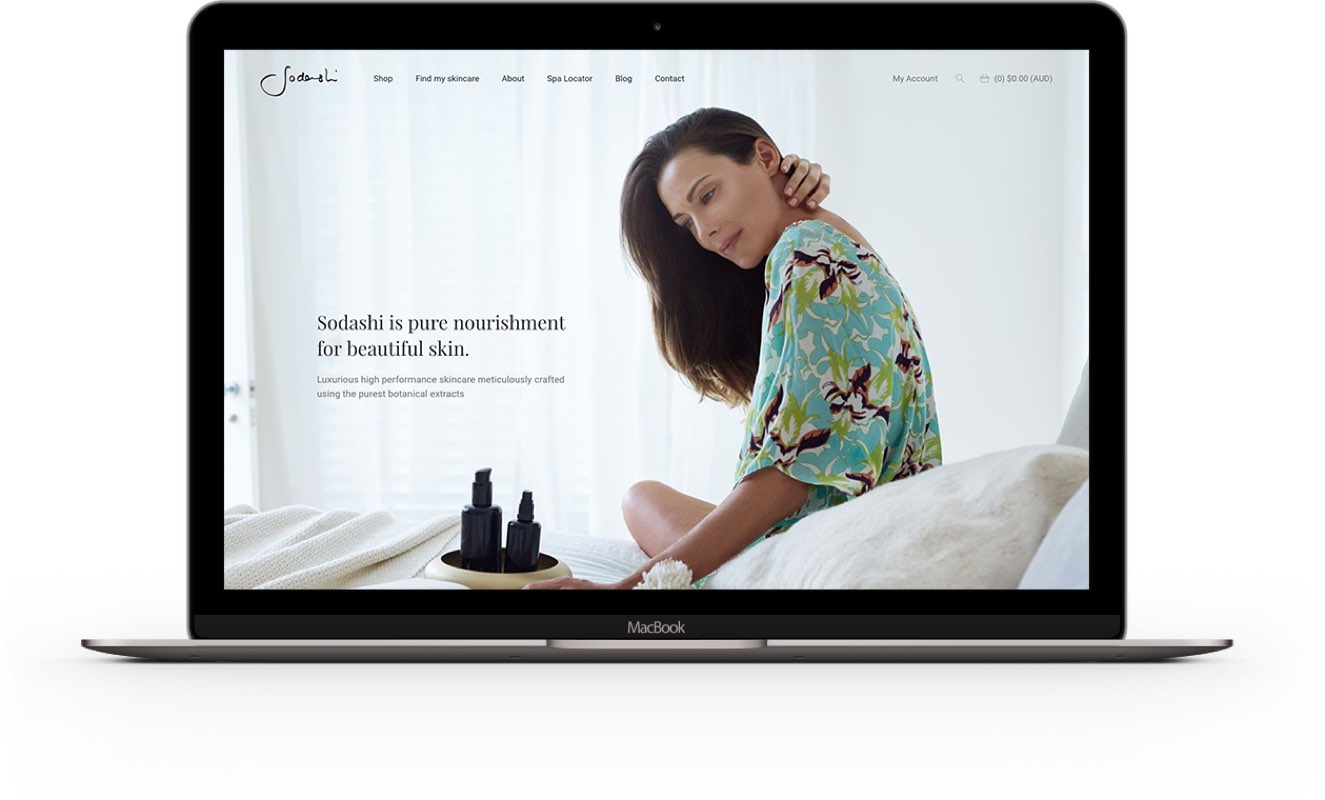 It is undeniable that Sodashi generates an elevated penetration to beauty for echoing the untouched nature's gentleness. With the use of unique vegan, along with cruelty-free formulations, their products help to brighten, clarify, and firm your skin.
7. Caesar's Ice Cream
In case you are fond of selling ice cream, do not hesitate to reach out to Caesar's Ice Cream to see how and why it becomes one of the best WooCommerce store examples. The brand has offered high-quality products with great flavors that are directly imported from Peru. When coming to its website, customers could be able to navigate easily to learn about its products, vision, and the company.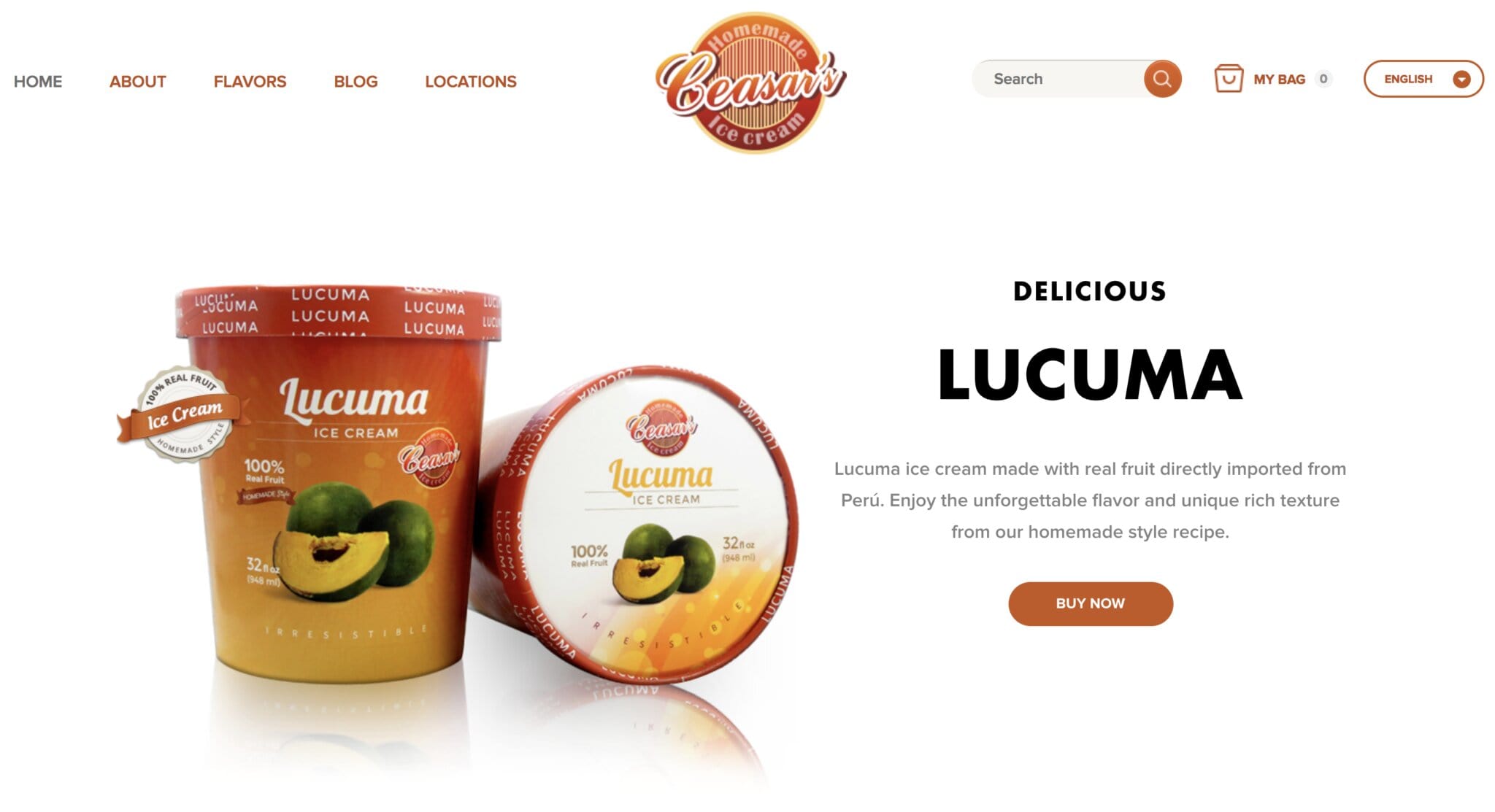 There is no feeling better than enjoy fresh ice cream that is made with fruits. These ice creams have unforgettable flavor as well as rich texture with homemade style.
8. Redd Superfood Energy Bars
Another renowned name that you should not miss is Redd Superfood Energy Bars. Come to this website right now and you will understand why it is so excellent. The brand aims at building a clean and minimalist layout for customers and visitors to navigate simply.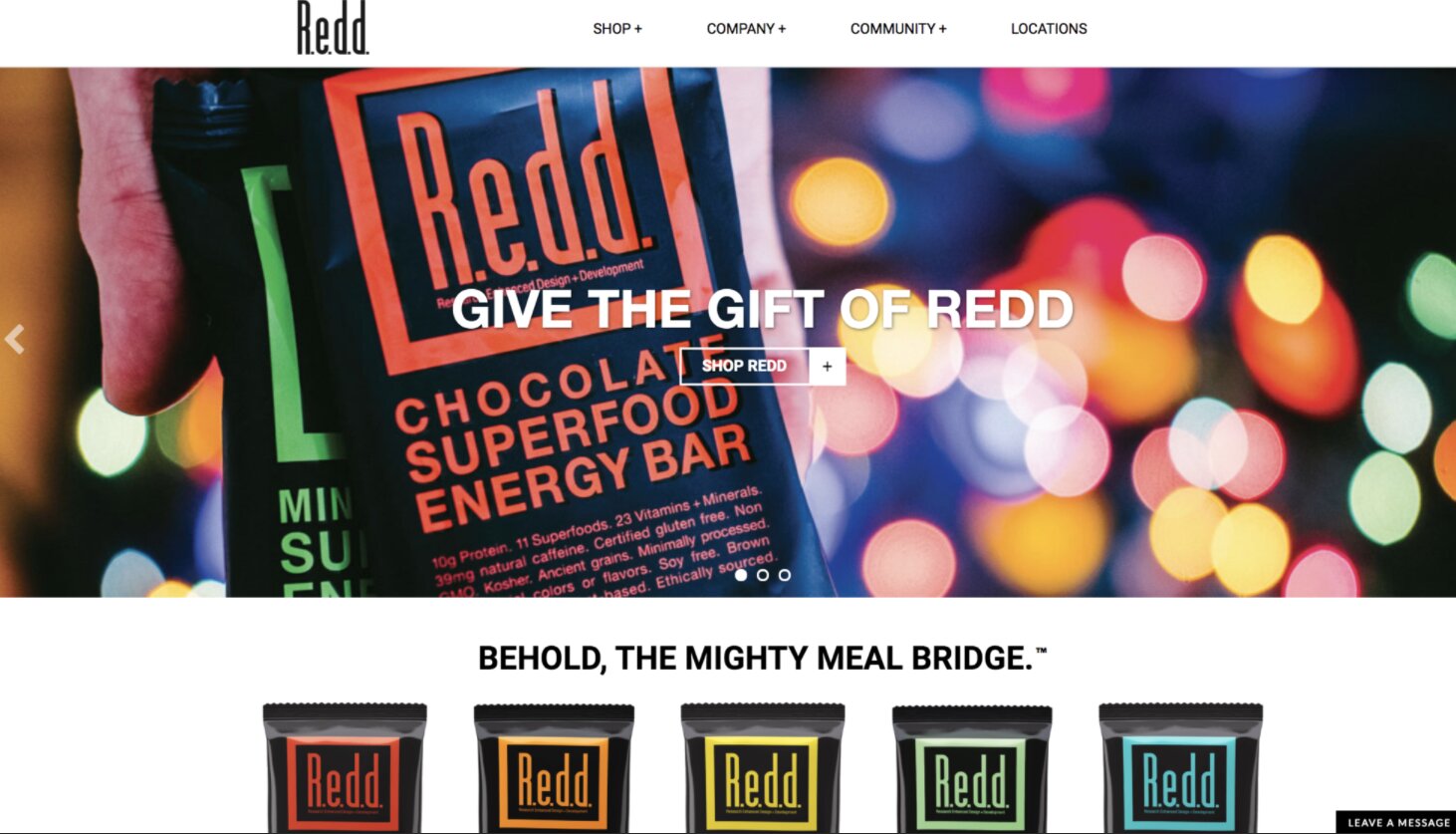 Redd Superfood Energy Bars delivers products of low sugar and fiber energy with hand-crafted energy. So, their products are enjoyed by many people who seek good recipes for their balance. This is to say, it is a perfect niche for those who are keen on developing an online business in this way.
9. Yubico
You should also add Yubico to your list if you are also on the track to find a successful WooCommerce store example. When you come to visit this website, you will be overwhelmed by a perfect balance and combination between text and images. That is why visitors will be able to penetrate their content effortlessly while staying interested and engaged. There is no denying that Yubico has succeeded in building a website that is filled with information and modern as well.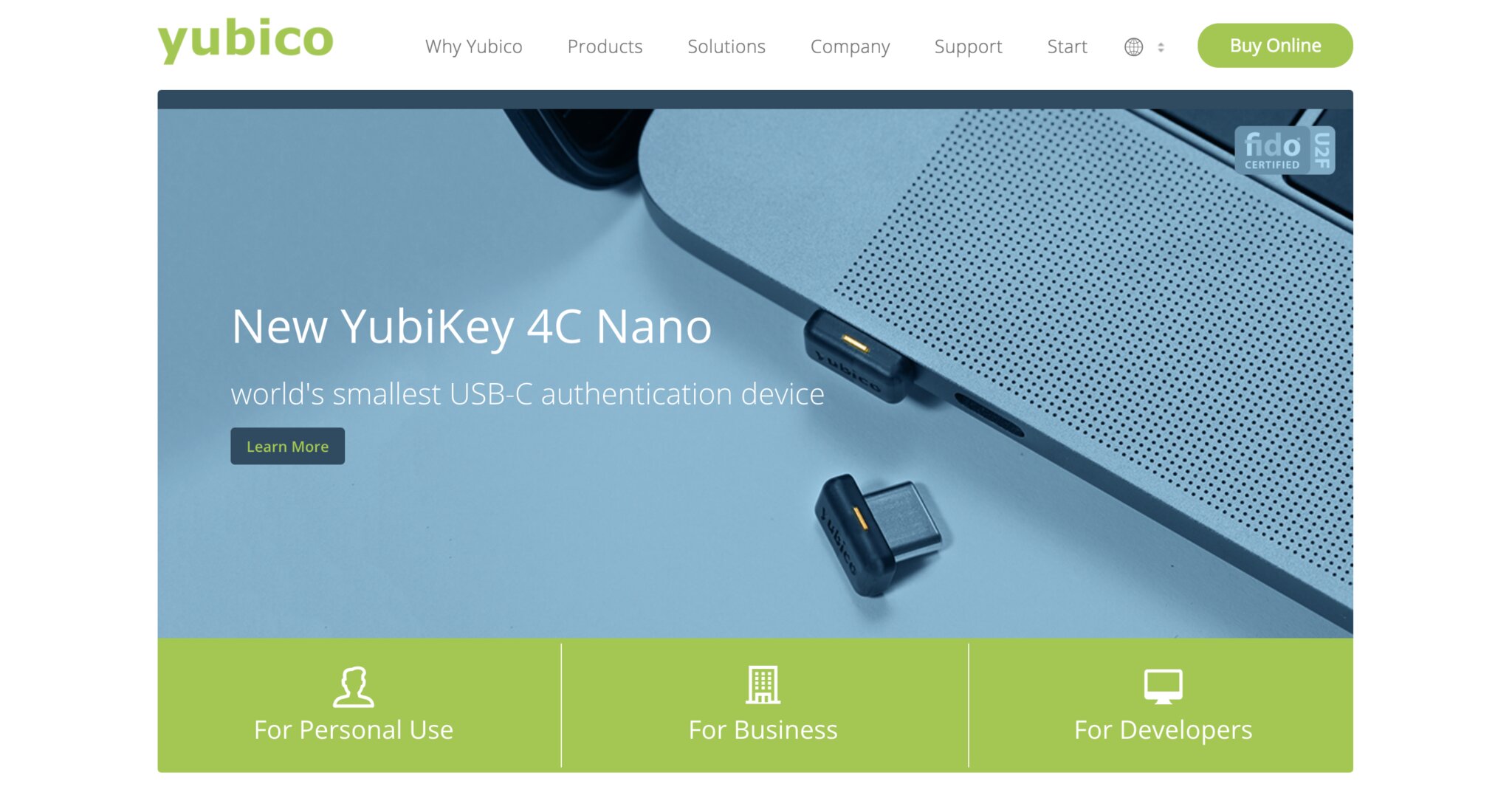 10. Custom Seafood
When it comes to selling seafood on online platforms, this list of best excellent WooCommerce store examples would not be complete without the existence of Custom Seafood. Customers are able to relish amazingly wild-caught and fresh seafood from Alaska's cold water. Whether they are whitefish, salmon, package deals, or meats, Custom Seafood, as its name indicates, will serve you with the best flavor and taste.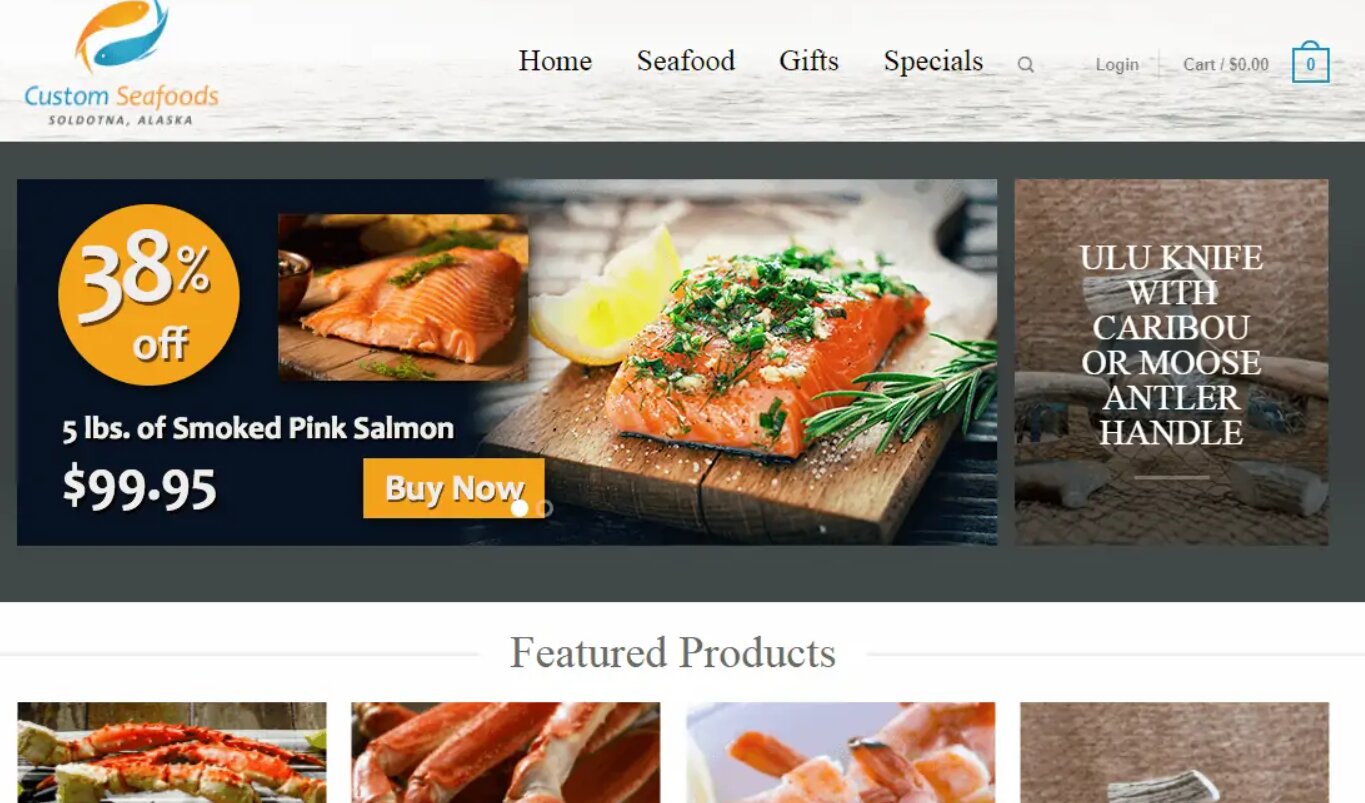 Though it always keeps its site as simple as possible, Custom Seafood is getting ever-increasing popularity as one of the best WooCommerce store examples. To be more particular, the rotating principal images and the illustration of its features products have helped visitors be directed clearly to anywhere they want to go.
11. Printing New York
Printing New York is another not-to-be-missed example if you wish to build an eye-catching and product-focused WooCommerce store. As a brand from New York City, it is famous for providing professional business cards, banners, or letterpress printing. What they offer are all made from eco-friendly materials with the latest printing equipment.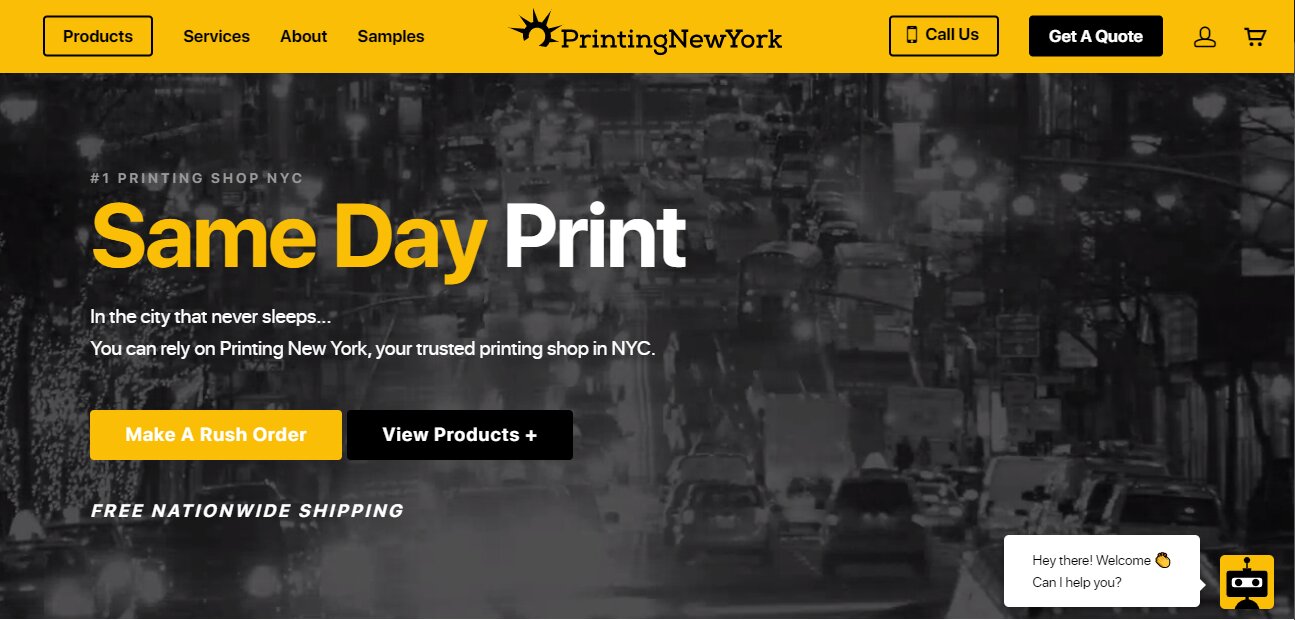 If you come to see its website, you will be taken aback by a large, featured image that could grab visitors' attention easily. Moreover, what makes it stand out of the crowd lies in the provision of information involving what this store could provide. In case, you are fond of creating such a great site like Printing New York, you could be able to use the BigShop theme for building the same experience for your customers.
12. Cupcake Studio
In terms of selling cupcakes, Cupcake Studio is a must-see store. By penetrating the website, you would be amazed by a lot of good products that will leave your mouth watering. They will give visitors a good treat with amazing products.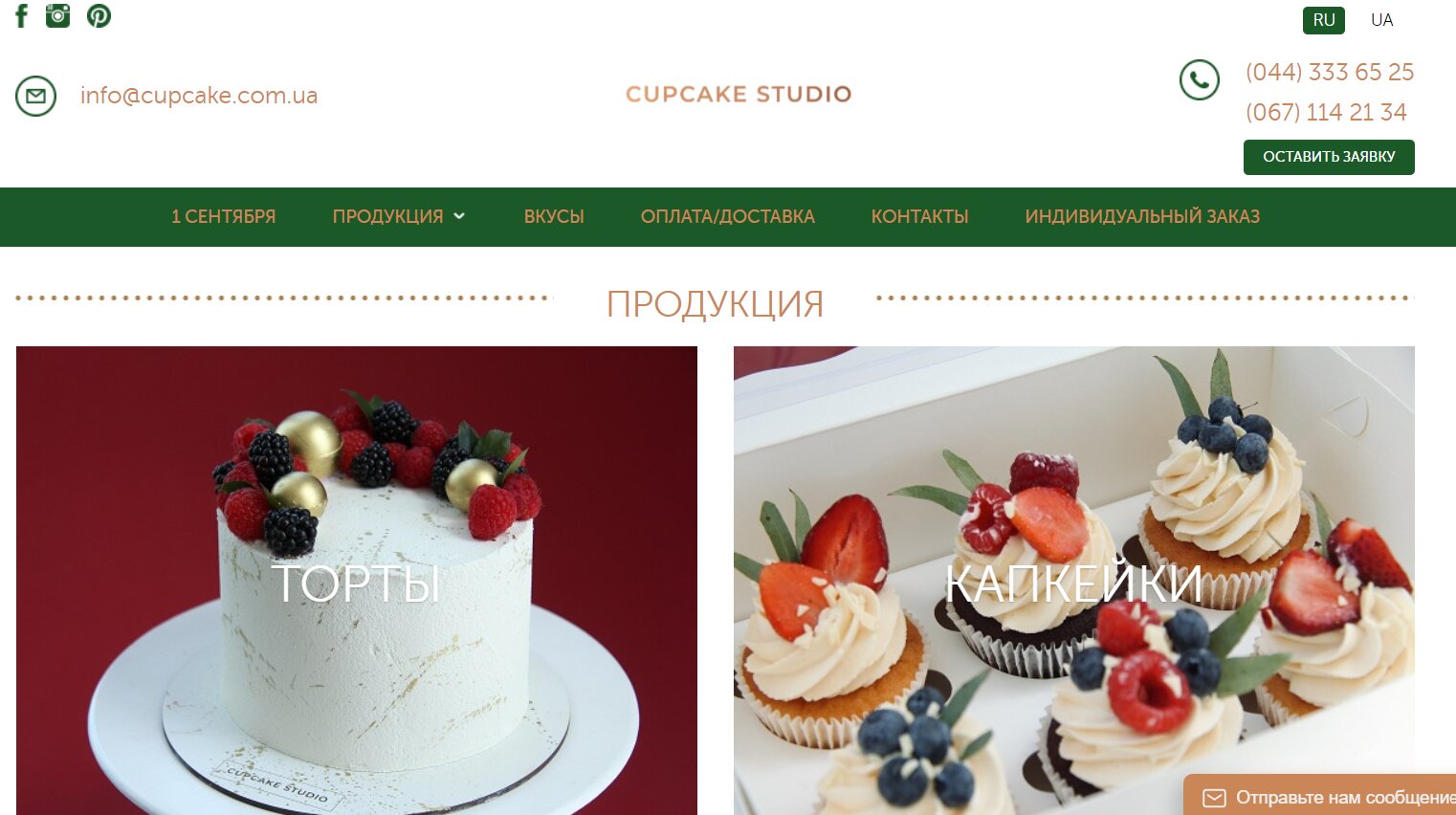 With the custom-developed theme from WordPress, Cupcake Studio actually did a good job finding the elegant website wrapping for illustrating their perfect treats for every customer. We could notice that Cupcake Studio pays much attention to constructing an emotion with the use of unique design to present their products. Therefore, customers and visitors would be treated with one quintessential cupcake business's elegant and soft feel.
13. Bloomscape
As a US-based online store, Bloomscape aims at supplying plants to customers. By visiting their website, you will have a deeper understanding of how to create a successful online store while still maintaining the target audience. To be more particular, Bloomscape takes advantage of WooCommerce for creating an alluring site. And they also put plenty of effort into providing a personalized and unique shopping experience.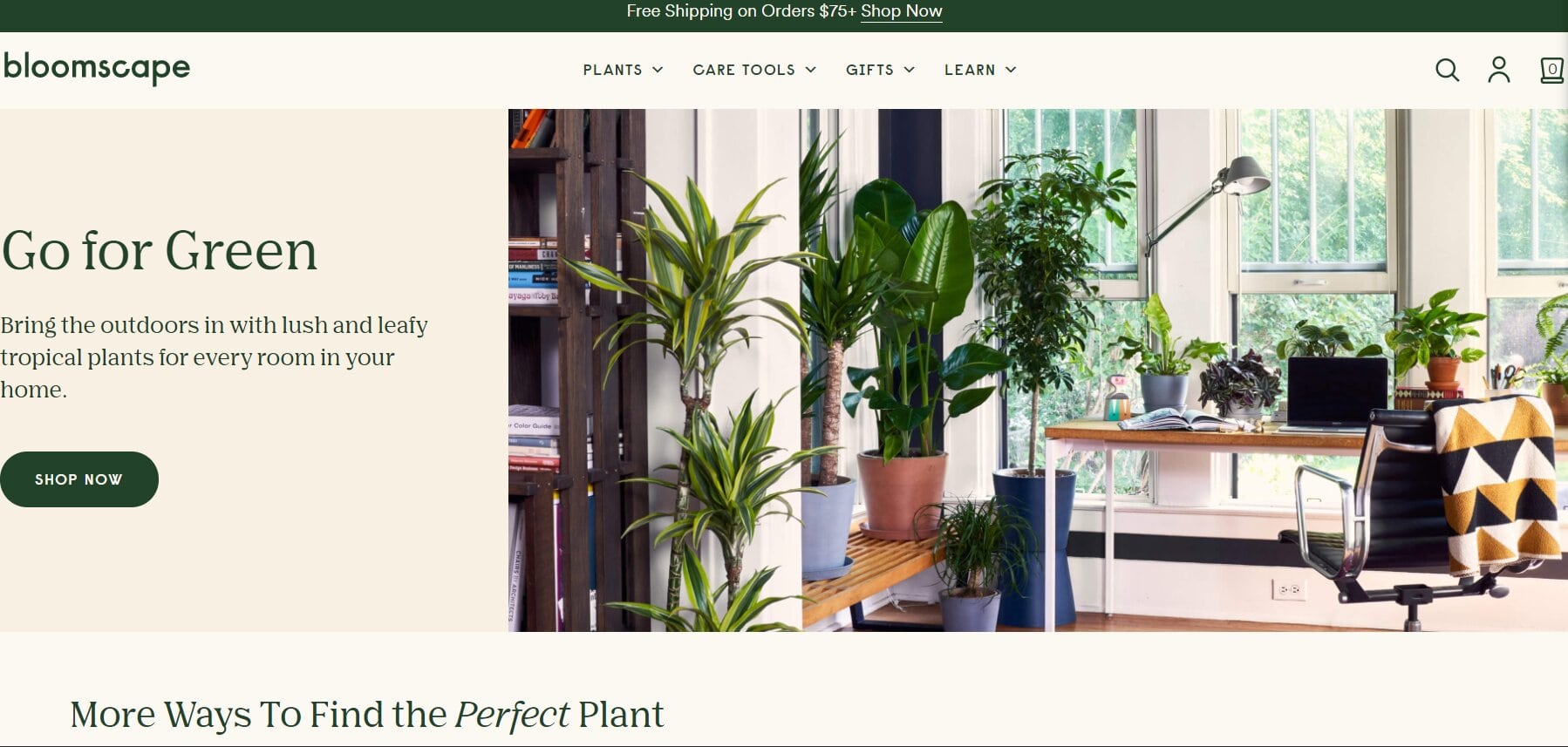 With the use of the extension WooCommerce Product Filters, Bloomscape has cleverly created filters for pet-friendliness as well as plant-care difficulty. This kind of customization has been an explanation for customers' unique needs, helping them explore the greatest products to their requirements.
14. Henry J. Socks
WooCommerce is also an ideal eCommerce platform for products, including socks as well as boxers to bloom. If you are going to sell this niche, Henry J. Socks would be a good example for you to scrutinize. These items would be a perfect gift for friends and relatives for the upcoming wintertime.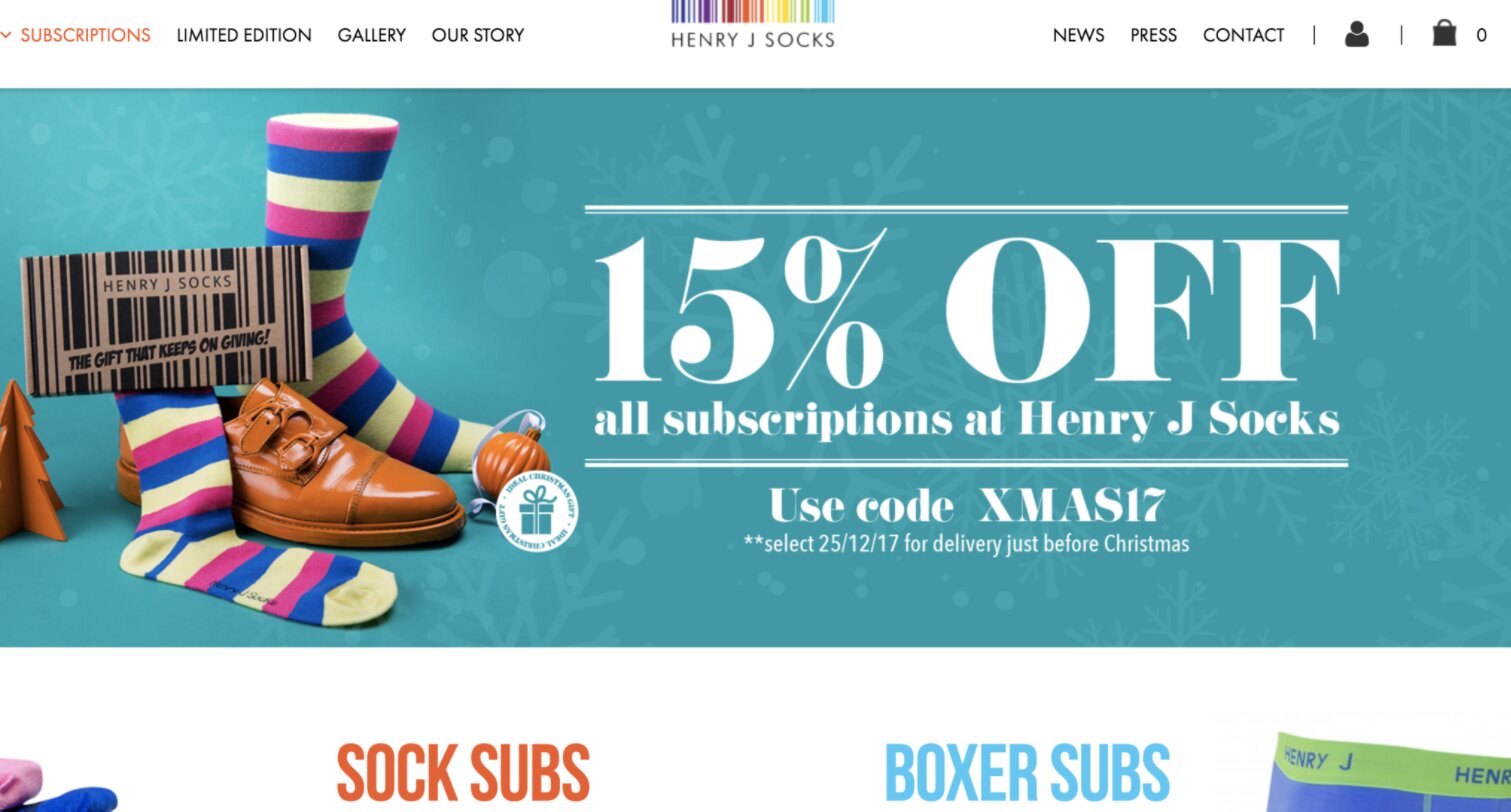 When you visit Henry J. Socks, you will love the way the website displays its content and products. There is a clear division between two principal product categories boxers and socks. Thanks to it, visitors could identify where they want to go and what they are seeking. This is to say, the layout of this website makes the online shopping experience a breeze. To create a similar layout like this, you can use the theme Pineapple from ThemeForest for the customization.
Conclusion
Building a WooCommerce store is worthy of your effort. It can bring about great success, together with great sales and revenues. So, by reading through these best excellent WooCommerce store examples, you could have a brief of what a successful store is, and then you could know how to build your own one. All of them come with a perfect combination of texts and images. The layout and design give customers a good feel. These will be the core values in constructing a WooCommerce site for you. Hope you are interested in our article and keep following us for more enjoyable and useful tips.
New Posts
Subscribe
Stay in the know
Get special offers on the latest news from AVADA.
40k
subscribers has been joined!
Earn $10 in reward now!