12 Best Landing Page Tools to Build a WooCommerce Store
12 Best Landing Page Tools to Build a WooCommerce Store
Have trouble with increasing your conversion rate and total sales? You have tried out multiple methods, but still, nothing has changed? Fortunately, you may do this by creating a unique, responsive, and well-designed landing page. However, creating an effective one seems to be more difficult than ever. Don't worry, we have just the right answer!
In the article today, we will introduce you to the top 12 best WooCommerce landing page tools that will provide you with everything needed in a strong and attractive landing page. All of these tools have been gathered based on their productivity, customer reviews, and outstanding features. Keep reading to find out more!
Why should you set up WooCommerce landing pages?
When a visitor arrives on a WooCommerce landing page, you may collect their information using a lead-capture form. As with any web page that someone might arrive on, a landing page is often a separate page from your homepage or any other website that has a particular and focused function. Any promises you've made in your content may be followed up on using a landing page. It's the next stage in the process of converting a visitor into a customer. In exchange for supplying contact information, you might give a unique bargain, piece of information, or a deal.
What factors should you consider while picking out a WooCommerce landing page tool?
You've done a fantastic job of establishing your identity and constructing a website that reflects that. Now that you've put in the time and effort, you must ensure that it pays off in sales. A landing page may be a powerful tool for converting leads into customers. But what makes a great WooCommerce landing page?
Landing page template: To meet your specific needs, you may quickly alter these templates to fit your needs. You just need to make a few adjustments to a premade template to create a stunning landing page.
Diversity of media: Customers benefit from a variety of material such as images, videos, GIFs, and audio that helps them better comprehend a product. As a result, choose a landing page that is compatible with a wide range of media types.
Integration of analytics: Integration of analytics scripts for Google Analytics or other applications
Use email integration to grow your subscriber list by collecting user information: Email marketing providers like MailChimp and ActiveCampaign can be combined with good landing sites.
Monitor conversion rate: You must be able to track the success of each landing page by properly measuring the number of people who actually take action on it.
Top 12 best WooCommerce landing page tool that you cannot miss out on
The majority of company owners and WooCommerce newbies don't want to spend hours studying the intricacies of programming. Moreover, they don't want to spend money on a developer for each and every one of their marketing campaigns. This is where a WooCommerce landing page tool comes in handy. Below is a list of top 12 plugins you can try out while setting up your own landing page:
SeedProd
Using SeedProd to create a WordPress landing page is the best option. Pre-designed parts like headers, call-to-actions, and more are included in the page builder, as well as gorgeous templates. Its easy-to-use maintenance and coming soon feature lets you put your website on hold while working on it.
Hundreds of professionally-designed templates are at your disposal with SeedProd. Just a few mouse clicks are all it takes to have your landing page up and running. The example material may be replaced with your own text, photos, and video content.
Price: $39.50 and up, coming with a 14-day guarantee pack.
Elementor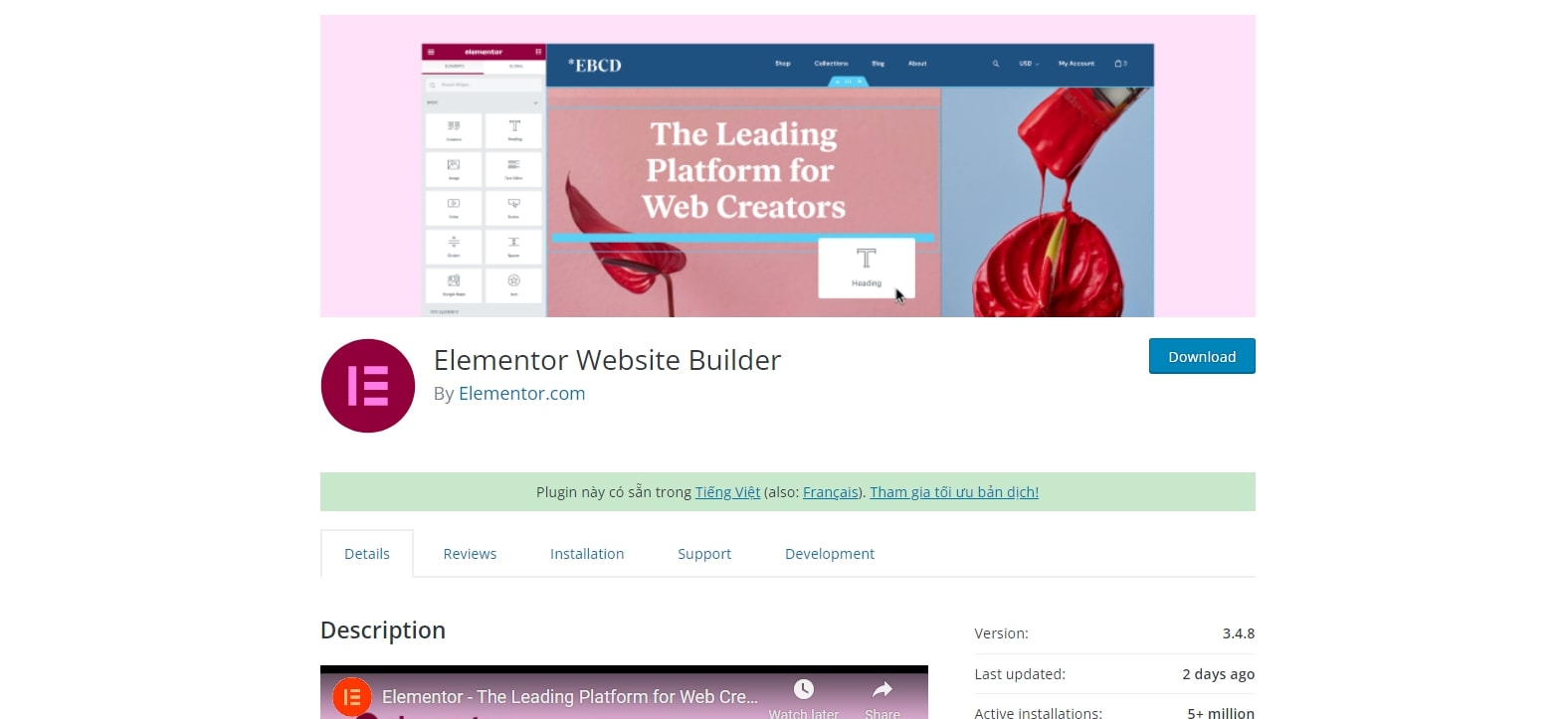 In comparison to other landing page builders, Elementor's core plugin may be downloaded for free. You don't need to know any coding to start building landing pages using the Elementor builder. The free version of Elementor comes with various pre-made templates and is compatible with almost all themes and plugins.
When it comes to creating landing pages, Elementor is one of the quickest solutions available on the market today. A wide variety of enterprises may benefit from the free plugin download's drag and drop editor.
Price: free and premium version starts from $49.
Beaver Builder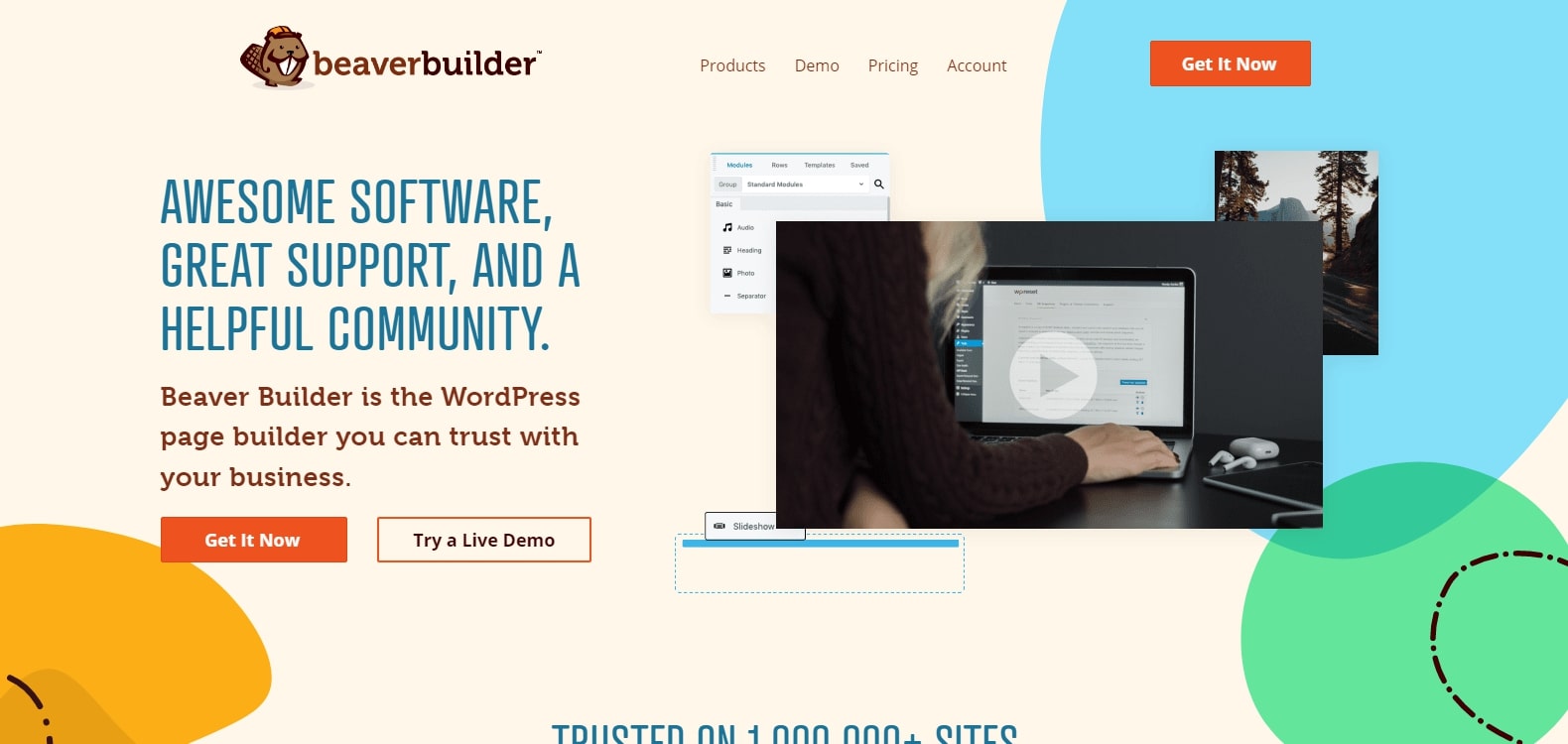 When it comes to building landing pages, Beaver Builder is one of the most widely used page builder plugins. You can develop gorgeous layouts and landing pages that load quickly and don't need a lot of time to set up.
Beaver Builder enables you to create as many websites as you want with a single licensing price. So, you don't have to pay for extra licenses if you want to develop numerous websites or a few versions of one. Multiple WooCommerce landing page tools like drag-and-drop builder, user-friendly features, and pre-built templates are also included in the package.
Price: $99.
Divi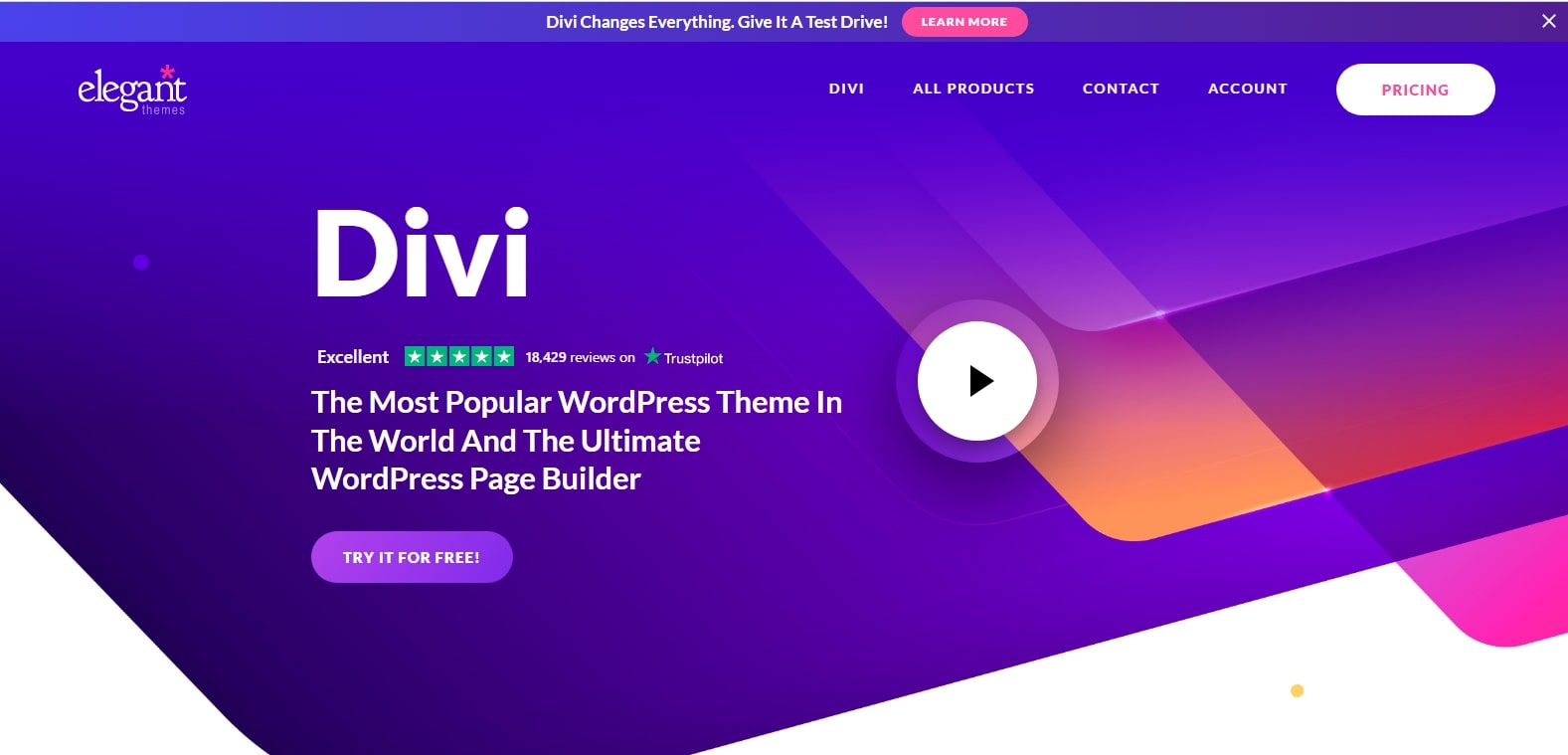 In WooCommerce, the Divi page builder is a popular choice for creating landing pages. Divi comes with hundreds of ready-to-use layouts. It's also possible to design your own templates and save them for future reference. Its drag-and-drop page builder and a lot of customization options allow users to work with the plugin easily.
Also, if you are attempting to use Divi as a theme, you can create a completely unique blog design with the help of an integrated builder. As a standalone plugin, it may be used with any other WooCommerce theme.
Price: $89 annually.
Thrive Architect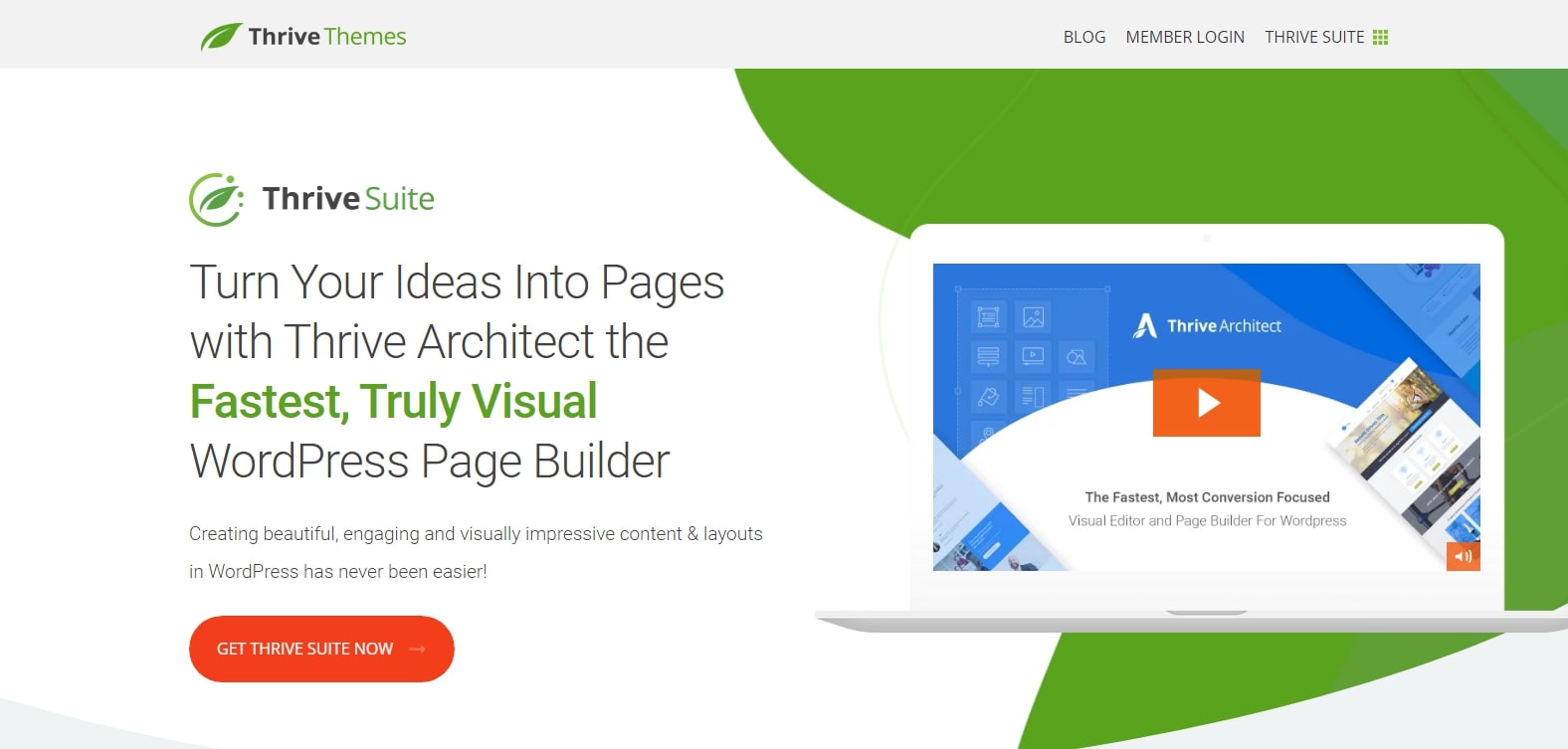 With Thrive Architect, you can create more than 250 layouts for the WooCommerce landing page. Using a "click to modify" capability, the drag-and-drop builder allows you to totally alter pages in a matter of seconds. Sales sites, opt-in pages, webinars, and a slew of others are all viable options.
Additionally, this plugin provides a number of crucial conversion components that might assist your landing page in generating leads, such as the CTA buttons, responsive videos, or even a rating system. Thrive Architect has all of these features built-in, so you don't have to download a slew of plugins to measure your conversion rate.
Price: starts from $67 monthly.
Qards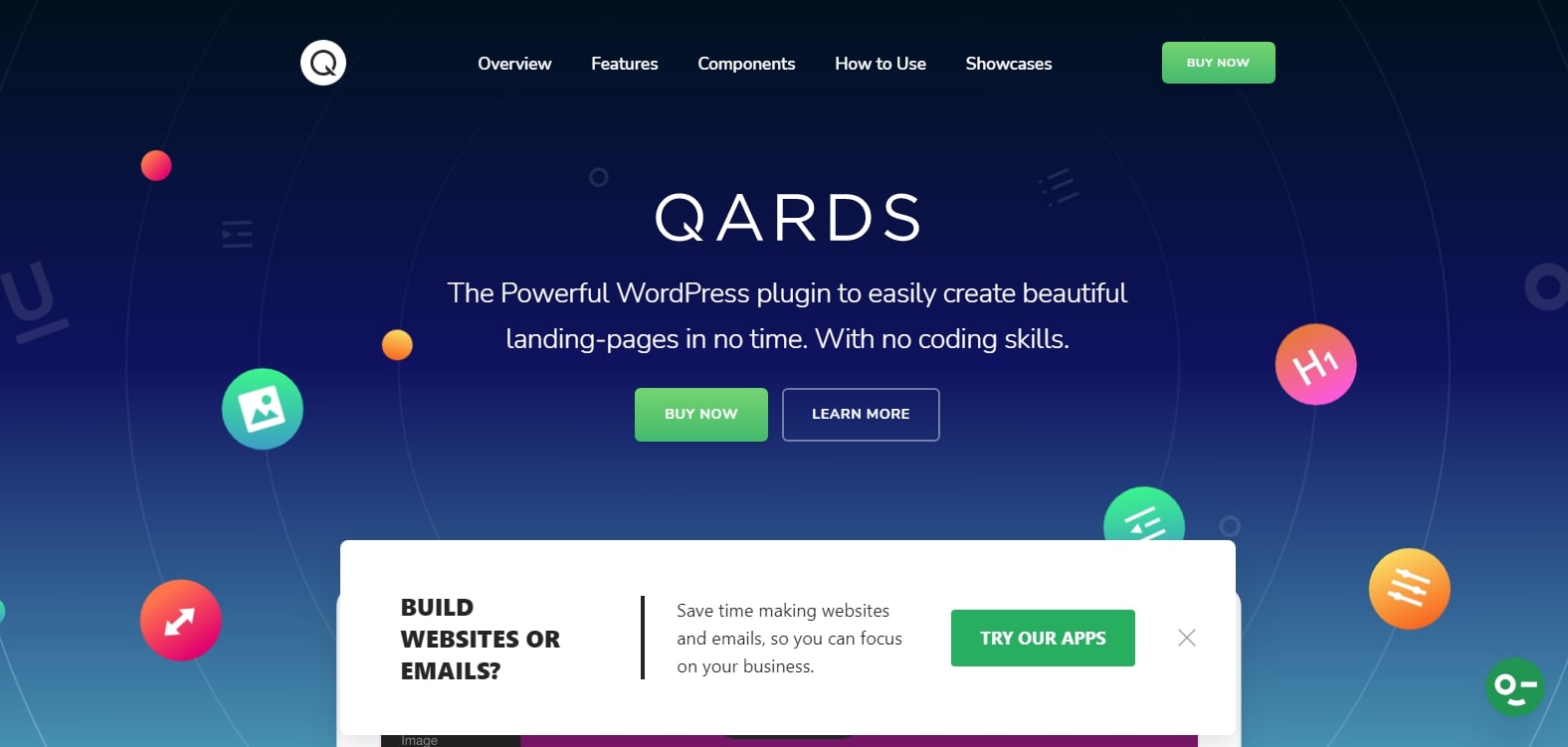 Qards is a contemporary WooCommerce landing page plugin, which lets users design stunning pages with a user-friendly drag-and-drop interface. And, this plugin utilizes WooCommerce native code, so you won't run into as many integration difficulties with various WooCommerce themes.
For us, Qards' seamless media compatibility is a major selling point. It has a built-in YouTube video player, as well as the ability to insert pictures and audio files anywhere you choose. Grid style is useful when you don't have any coding to structure your material, and bespoke CSS and HTML sections are helpful for more sophisticated designers.
Price: free and plans starting from $99 per month.
Leadpages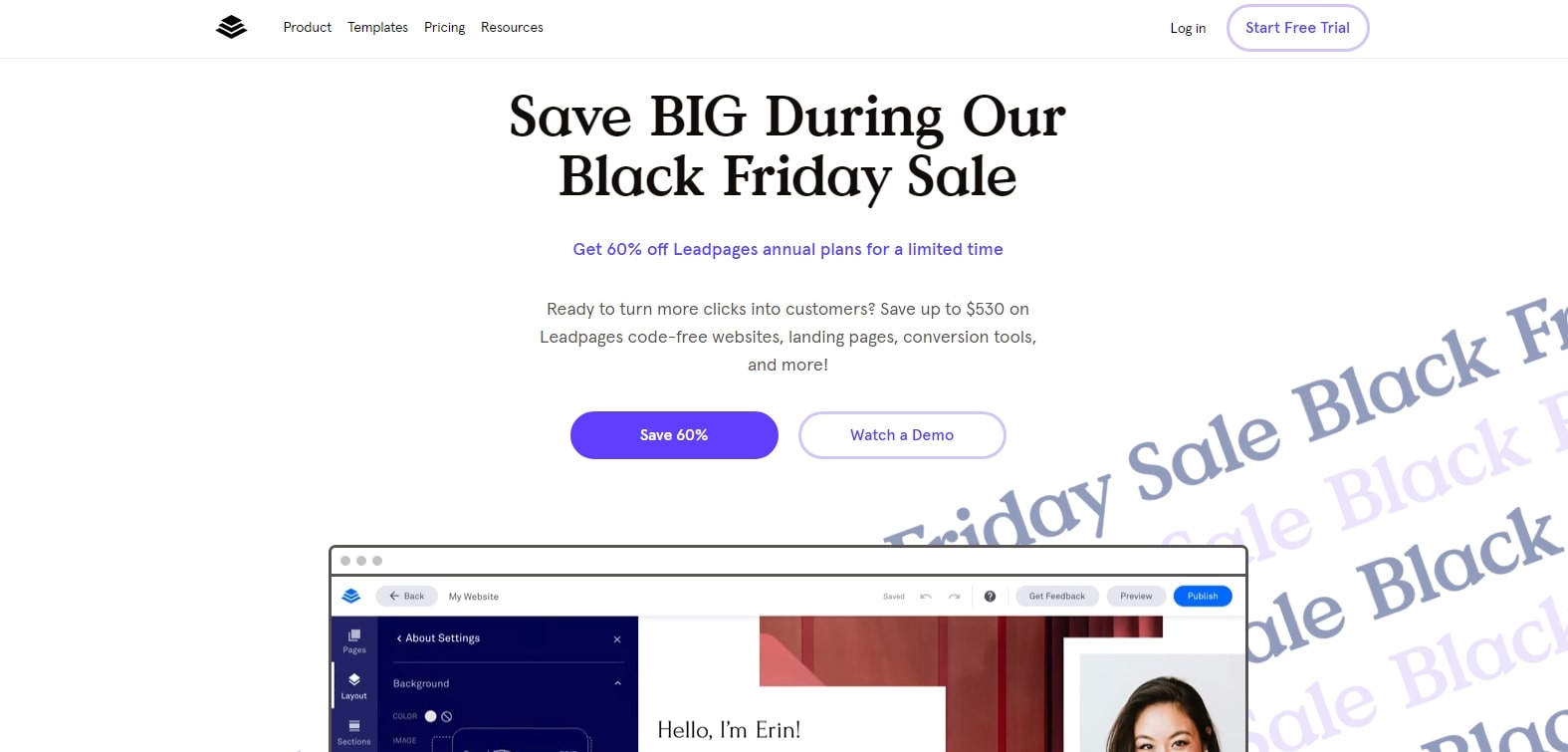 More than 130 industry-specific templates and basic design modules are included with the Leadpages landing page plugin. These include popup forms, social networking, and contact forms. For example, LeadPages provides a Facebook Advertisements tool that allows you to create the right landing page for your social consumers by integrating your ads with LeadPages's templates. You may even make a sale immediately from the website using built-in payments.
With Leadpages' drag-and-drop builder, you can choose any element on a page and make changes by just pointing and clicking. Widgets may be used to add a variety of items, such as pictures and backgrounds as well as multimedia, call to action buttons, sign-up forms, and other features.
Price: Starting at $35 per month. You can pay Leadpages annually to save $10 every month.
WP Lead Capturing Pages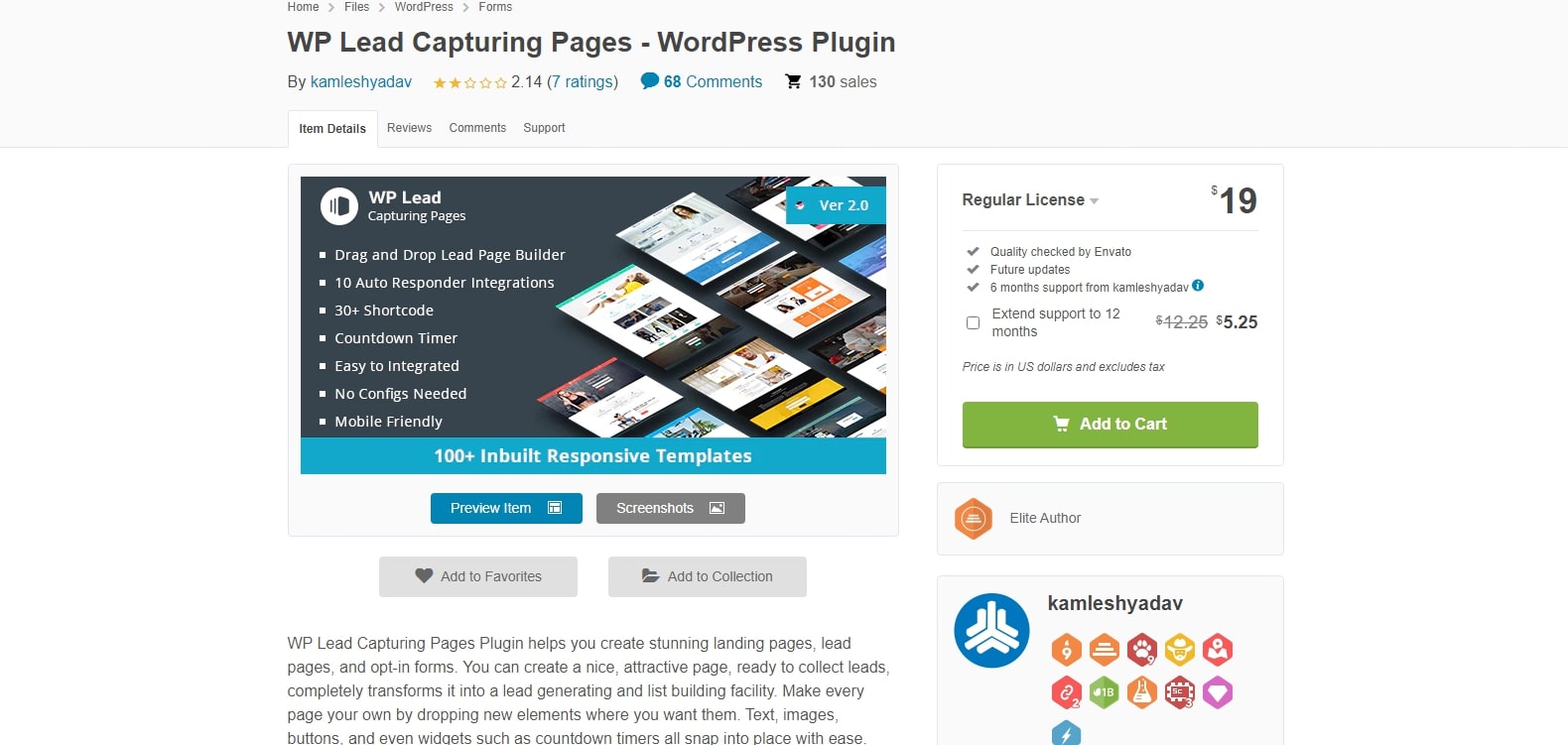 WP Lead Capturing Pages has built-in drag-and-drop tools that allow users to create stunning WooCommerce landing pages. Web pages that attract visitors and turn them into leads for your sales staff are the goal of this plugin.
Moreover, this plugin's features include text, photos, buttons, forms, and more. No further code is required for any of the elements. With WP Lead Capturing Pages, you can have your landing page up and running as quickly as possible.
Price: $29/monthly.
Onesie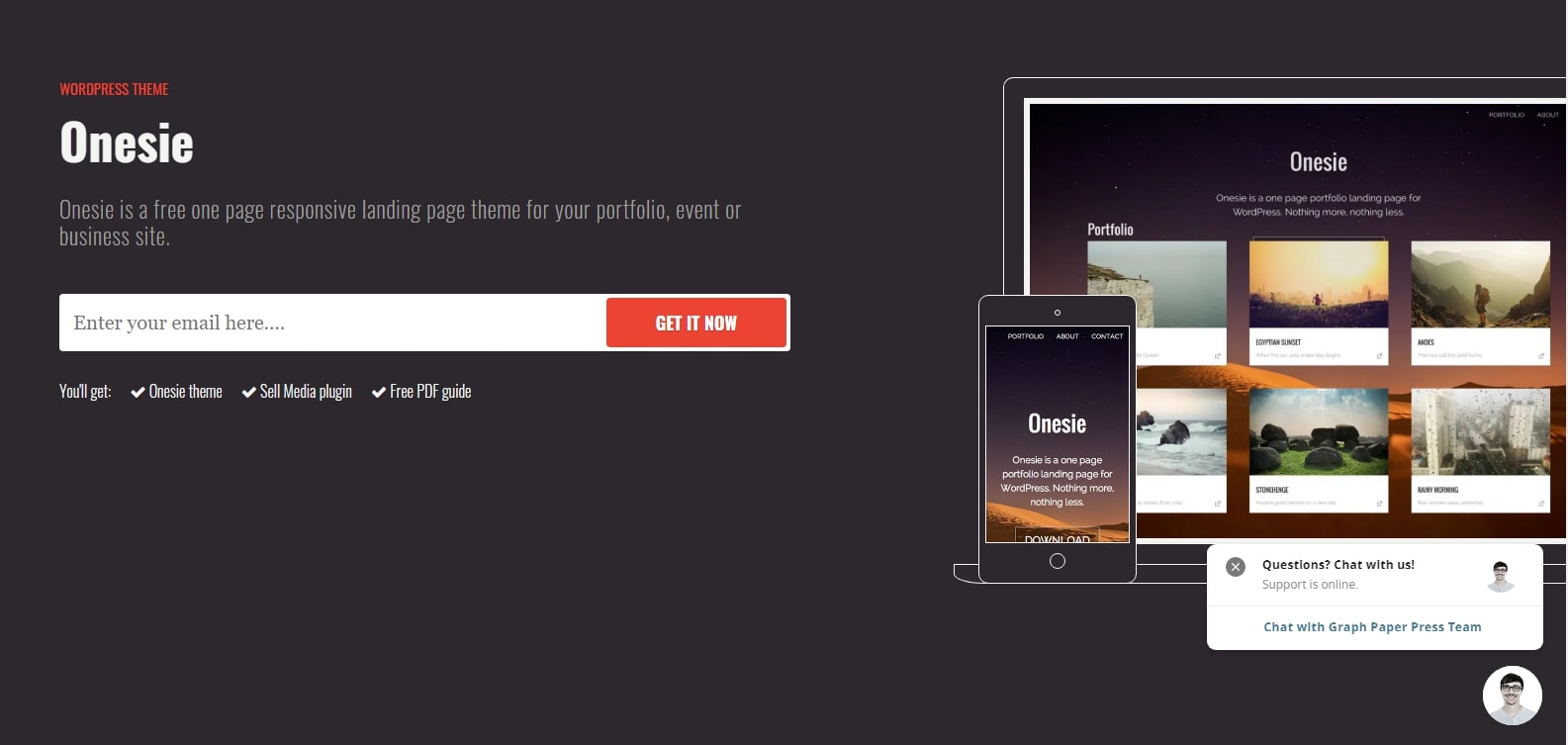 Onesie is a free WooCommerce landing page template that includes everything you need. The term comes from the fact that it condenses the whole of a website into a single scroll-down page. Modifying this theme results in a completed page in a matter of minutes. An introduction, a portfolio, a about page and a contact page are all that's on offer.
Drag-and-drop feature is included in the pro version, which enables you to reorder parts on the home page without altering a line of code.
Price: free template
OptimizePress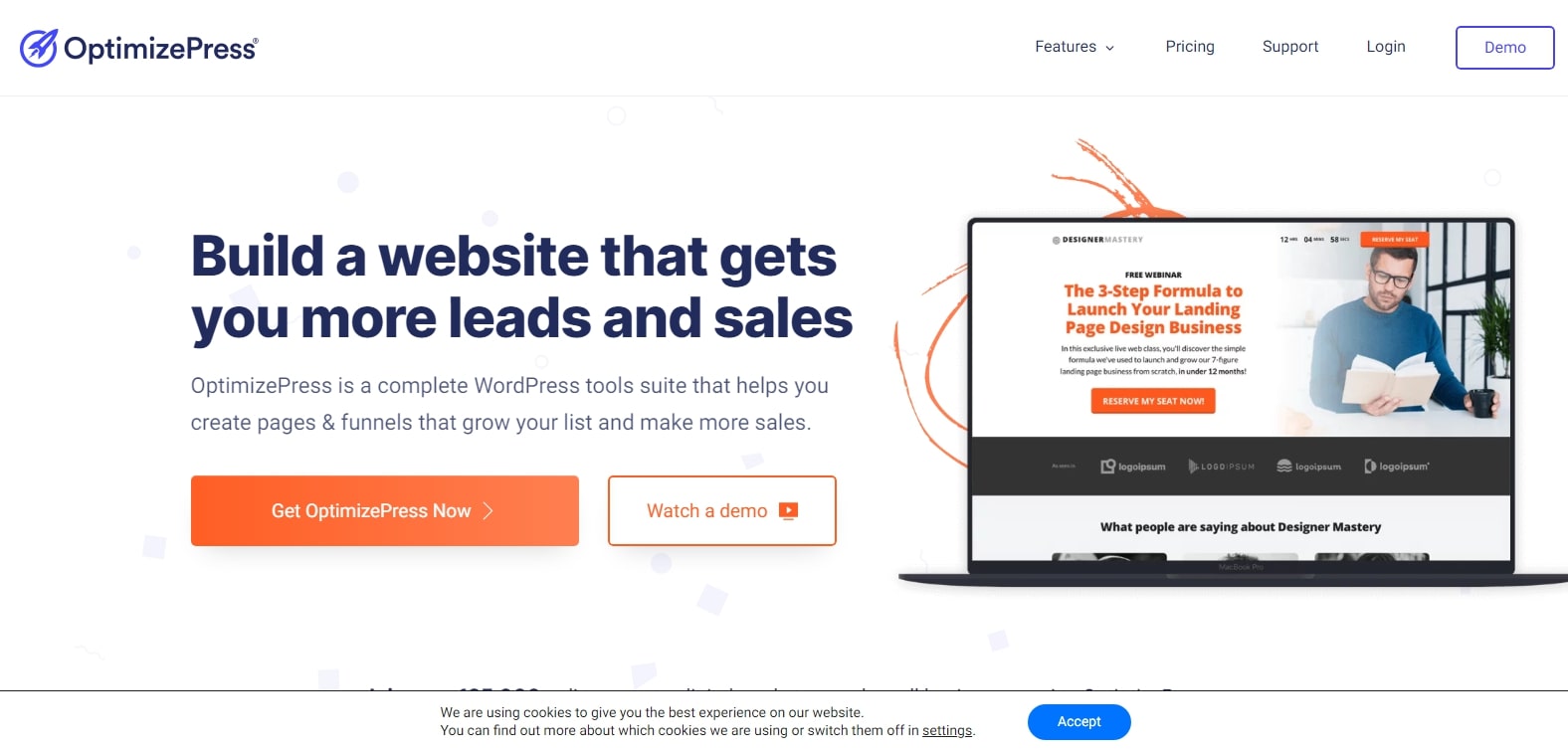 OptimizePress is another plugin that you can not miss out on, especially when creating string landing and sales pages. To alter landing page templates, it comes with a design tool. It's easy to integrate OptimizePress with a variety of email marketing providers and WordPress plugins. The Stripe payment gateway is also compatible. As a result, OptimizePress serves as a full WooCommerce landing page solution.
Compared to other WooCommerce landing page plugins, OptimizePress is more preferable for people who require A/B testing but don't want to spend too much money. Their nice and kind support crew is also an outstanding advantage.
Price: starting from $97 after one-time payment.
InstaPage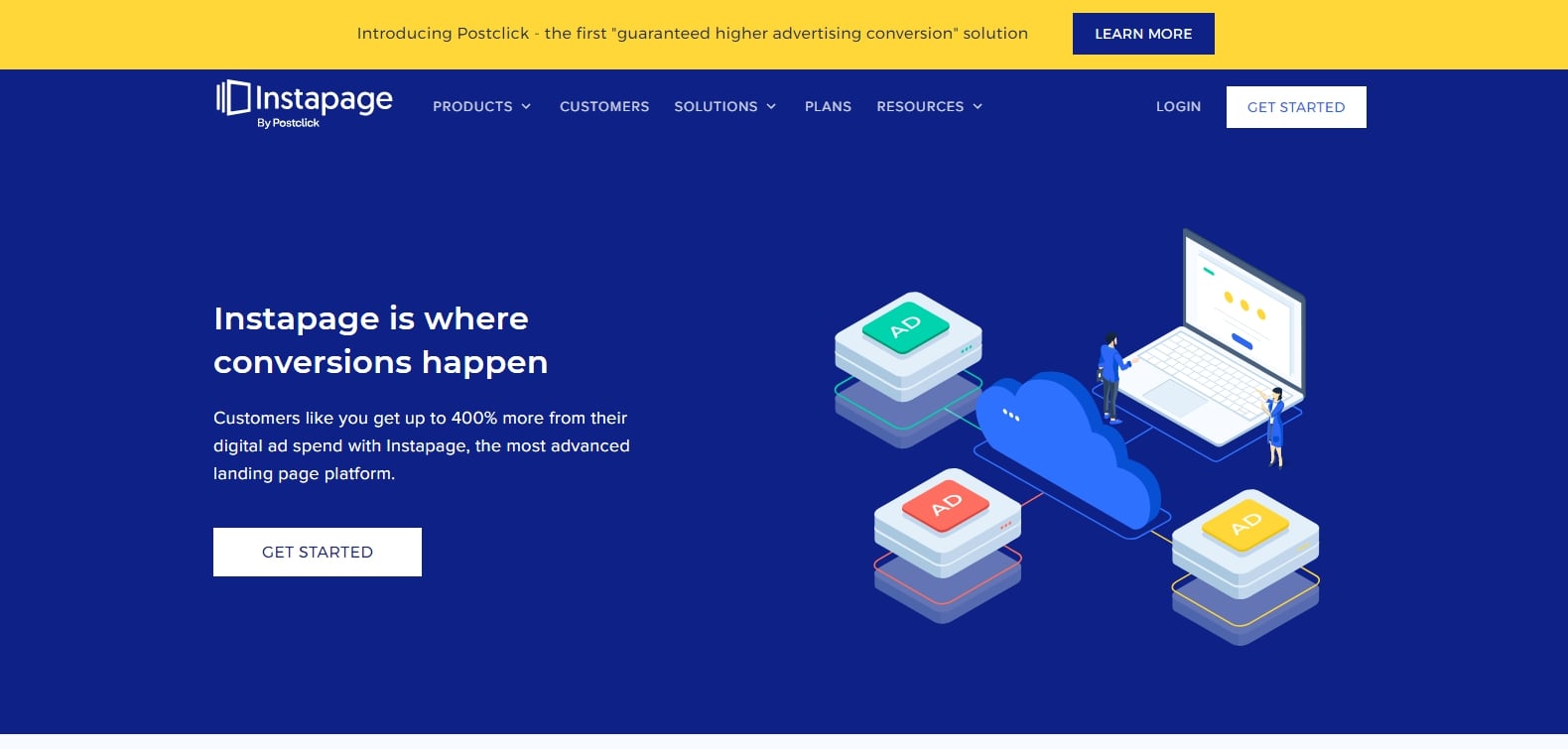 Conversions are the purpose of InstaPage, which aims to turn advertising spending into sales. In addition to landing page creation, there is a comprehensive collaboration tool, a page builder, and an optimization engine built into the platform. Just like the OptimizePress, InstaPage is another great alternative when it comes to A/B testing.
It's a complete set of tools, and it has fantastic A/B testing to help you figure out what works best. Also included is the ability to observe where visitors are clicking, as well as dynamic text substitution based on who is visiting your site.
With the page builder, you can easily add elements like CTA buttons, videos, and more by dragging and dropping them into place. Plus, you can get immediate feedback on designs and make real-time modifications for your colleagues to view using the collaboration tools. It's possible to interact with other users while modifying the landing page's content, and all sharing modules are absolutely safe to use.
Price: online merchants can choose between $69 and $99/month to access InstaPage's features.
InstaBuilder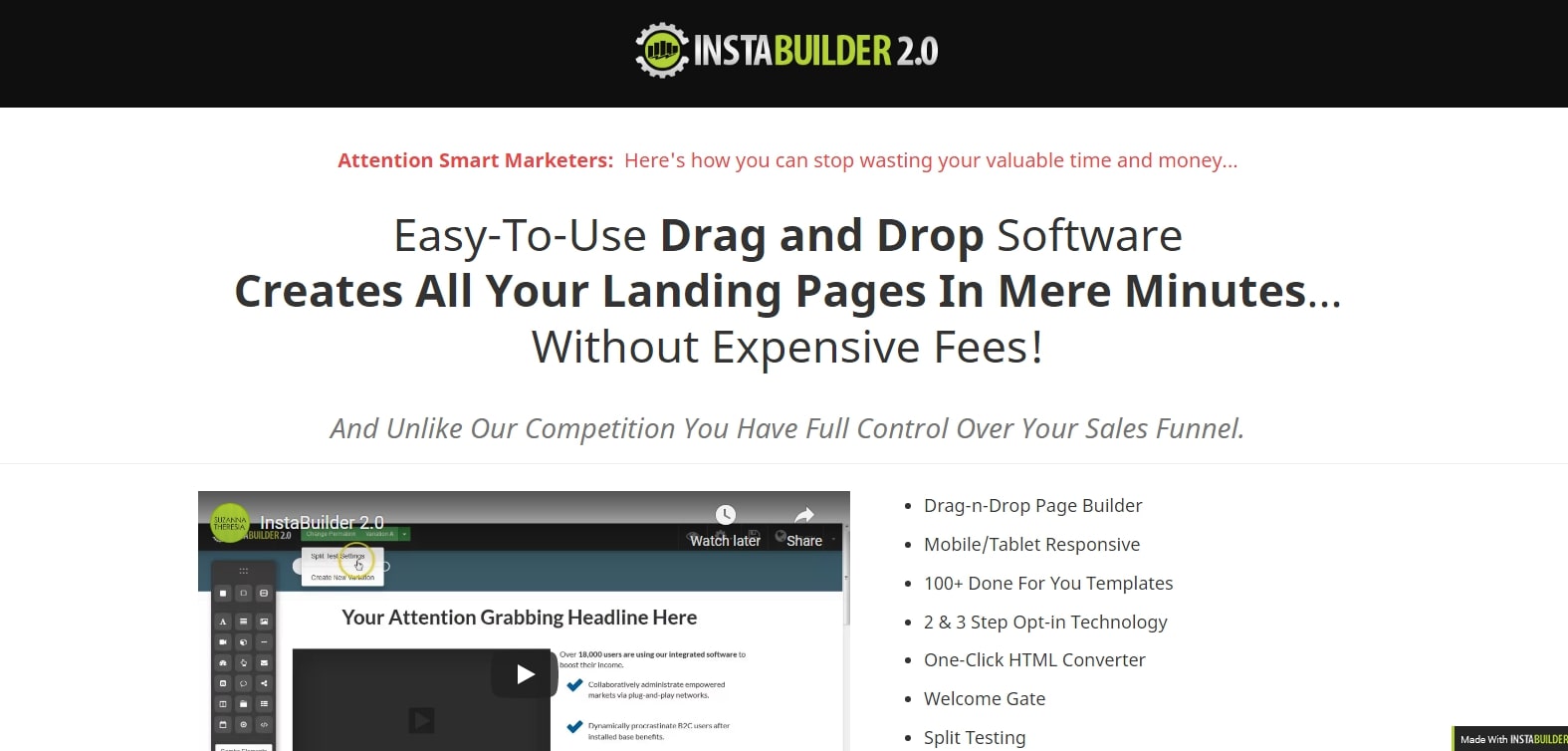 With InstaBuilder, you can quickly and easily build beautiful landing pages that are also mobile-friendly. In addition to a wide range of premade themes, this plugin offers a wide range of user-friendly modification options. Also included are statistics that can tell you what is and what is not working on your site.
There is also a viral download lock, which prevents users from downloading anything on your landing page unless they share it on Facebook or Twitter. It's a nice function to have when you're attempting to develop social buzz, despite the varying perspectives of social networks on this form of marketing.
Price: starting from $77 for a single license
Conclusion
We hope that our article today on 12 Best WooCommerce landing page tools can help you better understand the importance of a landing page and find the perfect plugin to work with. Feel free to share your experience and any related questions in the comments! We love to hear from you!
New Posts
Subscribe
Stay in the know
Get special offers on the latest news from AVADA.
40k
subscribers has been joined!
Earn $10 in reward now!