12 Best WooCommerce Credit Card Payment Gateway Plugins
12 Best WooCommerce Credit Card Payment Gateway Plugins
Payment choices are critical factors to consider when it comes to conversions on any eCommerce site. Your consumers will like that you are offering them a variety of payment alternatives from which they may choose their favorite. Customer preferences may differ depending on the area and purpose of the business. However, most consumers would want to be able to pay with their credit cards in most cases.
That is why today's article will show you the top 12 best WooCommerce credit card payment gateway plugins. The correct payment option may help you increase sales on your website and provide a better online shopping experience for your customers. If customers leave their shopping carts, your sales will suffer because they find it difficult to purchase from you. So, let's dive in to find the best option for your online business!
Benefits of using Credit Card payment gateway plugins for your WooCommerce store
When making online purchases, customers feel more comfortable using payment systems they know and trust. As a result, if you don't provide your consumers with enough alternatives, you risk losing a lot of potential conversions. It is advised that you establish specialized payment gateways that enable you to accept payments from wherever your clients are most comfortable. As a result, we've compiled a list of the finest available WooCommerce credit card payment gateway plugins.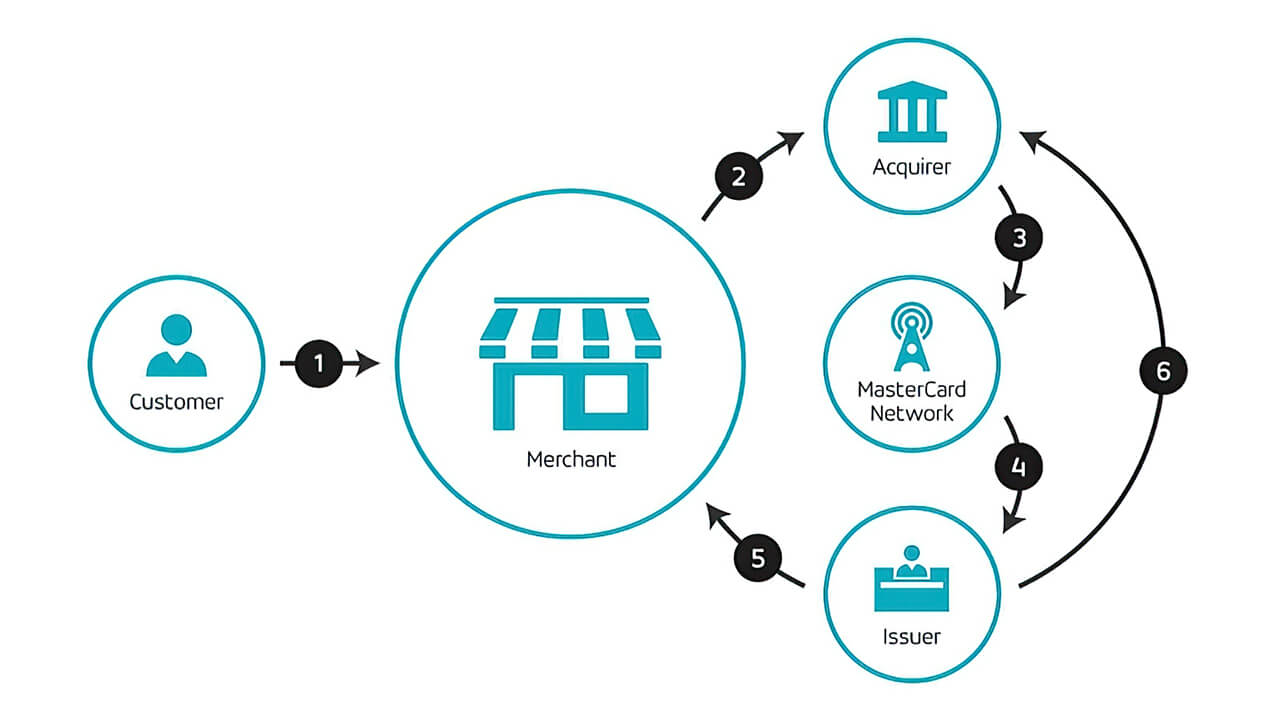 Once installed, the plugins will let you take payments through PayPal, Stripe, mobile payment applications, and credit and debit cards. You will also be able to use Bitcoin and other cryptocurrencies. Furthermore, each of these plugins adheres to all established security procedures, ensuring secure transactions. So, with that in mind, the next part is the top WooCommerce payment gateway plugins to assist you in providing diverse payment alternatives. So, without further ado, here we go:
12 Best WooCommerce Credit Card Payment Gateway Plugins
Authorize for WooCommerce
The Authorize for WooCommerce plugin integrates the Authorize.net payment service with WooCommerce. This payment gateway allows you to take credit card and eCheck payments online. The plugin prevents the consumer from diverting to the payment gateway page during the transaction. This means an improved consumer experience since they may remain on your site during the checkout process. This plugin also includes an Authorize.net overview page to assist you in collecting payments and managing refunds. This plugin also allows for further customizations to manage your checkout process effectively.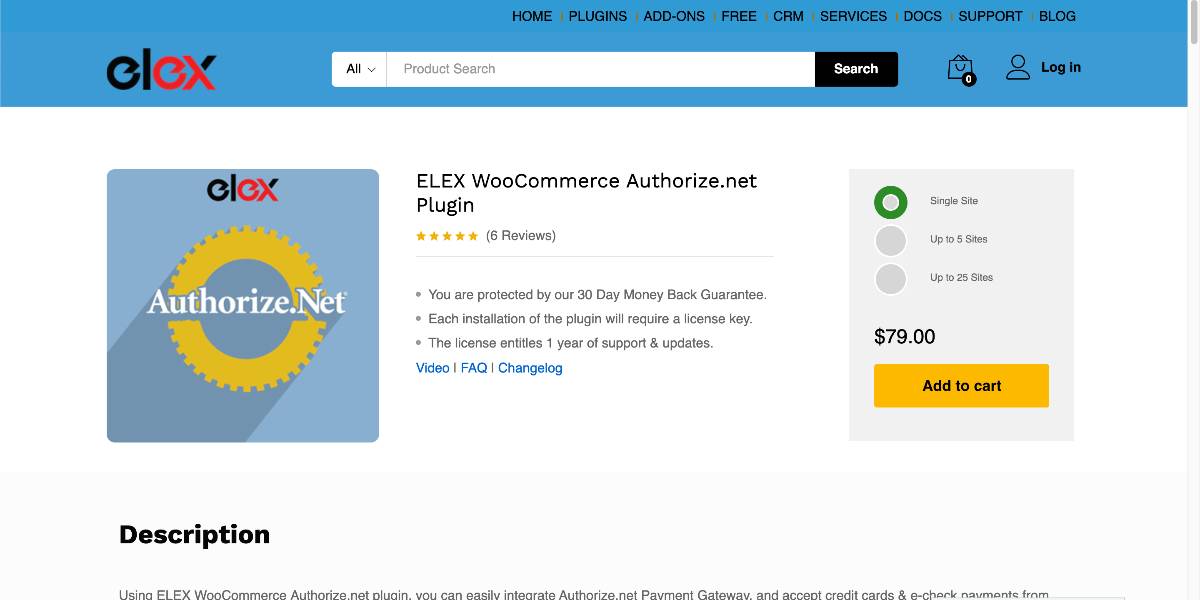 Outstanding features:
The AIM (Advanced Integration Method) enables you to modify the checkout form and submit transactions through an end-to-end Secure Sockets Layer (SSL) connection, ensuring the highest level of security for all your transactions.
Authorize.net accepts major credit cards such as MasterCard, Visa, American Express, Discover, JCB, and Diners Club without diverting clients away from your site.
This WooCommerce Authorize.net plugin lets you accept eCheck payments from clients who have a Checking, Business Checking, or Savings account without diverting them off your website.
You will get access to a user-friendly dashboard that shows all of your transactions, allowing you to take payments and handle refunds with a single click.
Adjust the title, button text, and cards shown on the checkout form and activate the CVV number display option on the Checkout page.
Price: The plugin is available for purchase at $79 for a single site subscription.
WooCommerce PayPal Pro Hosted Gateway
You will be able to take credit card payments on your website with the WooCommerce PayPal Pro Hosted Gateway plugin without storing any card information. Customers won't be diverted away from your site because of this plugin's in-store PayPal frame. Your clients will also benefit from the security and simplicity that PayPal provides. A PayPal business account is required to utilize this app. However, this plugin does not need an SSL certificate at this time. The supported nations and credit card companies may be found in the documentation.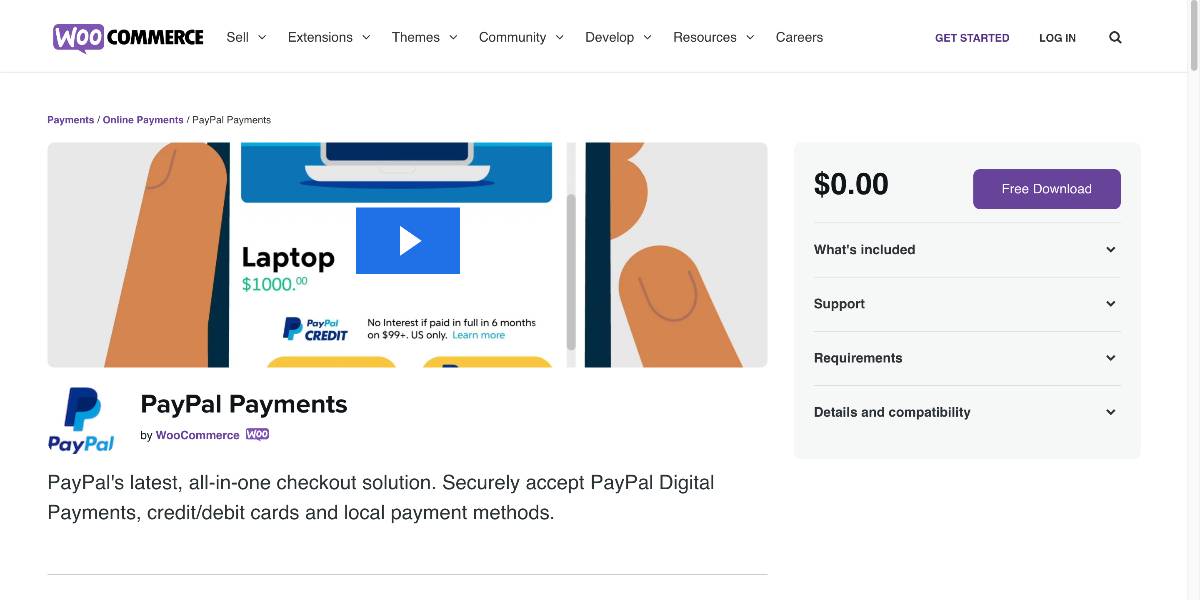 Outstanding features:
Customers may pay using PayPal, Venmo (US only), Pay Later (US, UK, FR, DE, and AU), credit cards, and debit cards.
PayPal can automatically detect a customer's location and provide country-specific local payment alternatives.
Enable Pay Later message on your website so that clients know they have flexible payment choices while exploring, which will help them convert more purchases.
PayPal payment solutions assist you in meeting global compliance requirements such as PCI and PSD2, allowing your company to expand into foreign markets.
The platform is pre-configured to support two-factor authentication using cards (3D Secure). It also features auto-updates when security procedures evolve.
Price: This plugin is free to download.
Stripe
Stripe allows you to make transactions using major credit cards and various other methods. Stripe is accessible to companies in more than 40 countries and can take payments from clients in more than 135 countries. Stripe accepts Apple Pay, Google Pay, Alipay, iDeal, SEPA Direct Debit, and other payment methods in addition to credit cards. As observed with numerous plugins, customers do not have to leave your website during the purchase. Stripe also offers sophisticated fraud protection tools. Furthermore, it supports recurring payments for WooCommerce Subscriptions.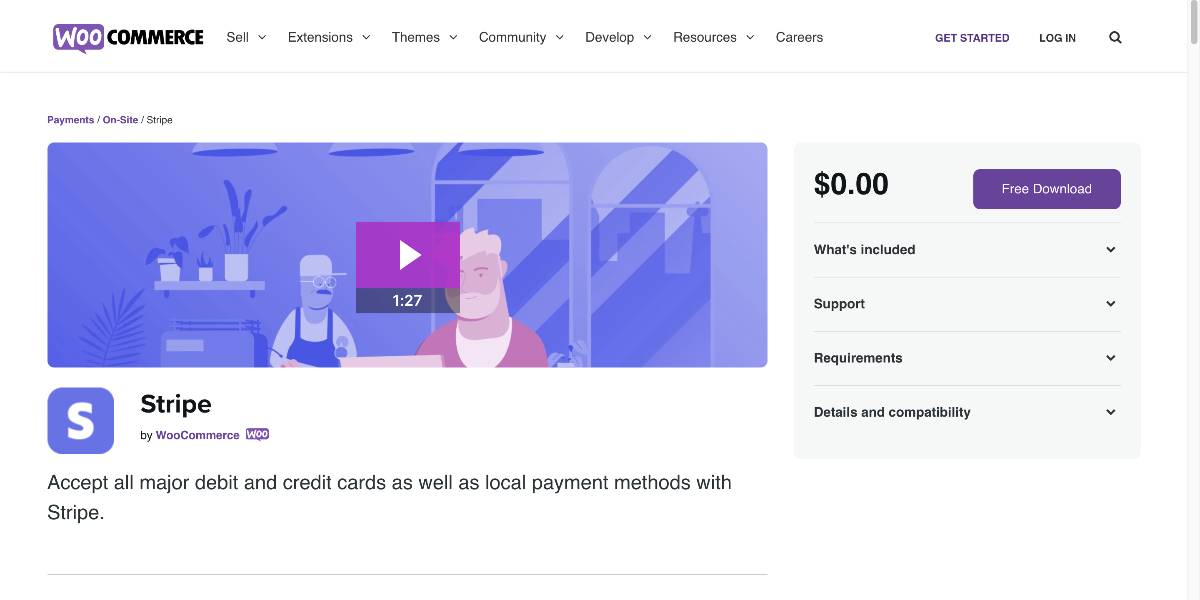 Outstanding features:
Customers will stay on your main website throughout the checkout process rather than being moved to any externally hosted checkout page, which has been shown to increase conversion rates when using Stripe.
To offer you a PCI-compliant checkout experience that works across all browsers and devices of all sizes, the Stripe WooCommerce plugin makes use of the Stripe Elements service.
The Stripe Dashboard will display all payments made using any payment method on Stripe, including cards, making reporting and unified payouts a breeze.
The WooCommerce Stripe plugin has built-in support for Apple Pay, Google Pay, and the Payment Request API, which allows your customers to complete their purchases faster on desktop and mobile devices.
Right from your Stripe Dashboard, you can set up CVV and AVS (address verification), as well as specific fraud detection rules to protect your customers.
Price: Stripe charges no start-up fees, no monthly fees, and no hidden fees or charges.
Braintree
WooCommerce extensions such as Braintree for WooCommerce are pretty popular since they enable support for different Payment Gateways, including major credit cards. It is a service established by PayPal, which means you may use it for transactions not directly tied to PayPal. There are a variety of local payment alternatives available and support for Google Pay, Apple Pay, and Venmo. A dedicated payment option may be included directly on your product page, cart page, or even at the top of your checkout page with the plugin.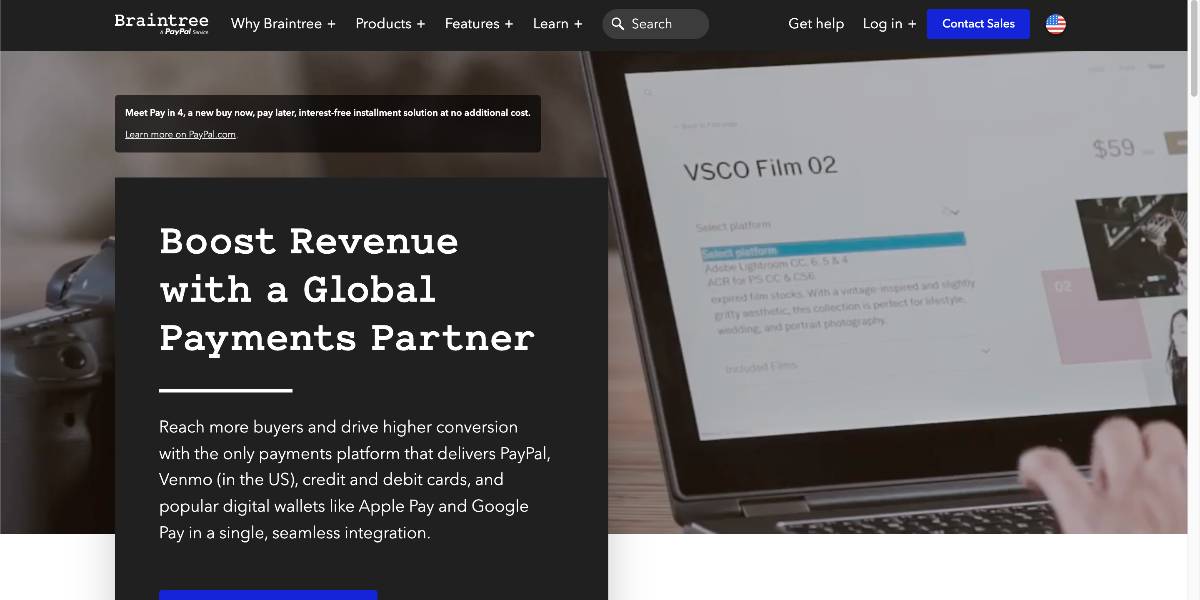 Outstanding features:
Braintree lets you provide your consumers with the payment options they want without confusing your checkout or spending critical development resources on the process.
Incorporate the most extensively used worldwide digital wallet into your checkout process to increase conversion rates while also gaining access to more than 375 million active PayPal accounts.
With the most friendly peer-to-peer mobile wallet app in the United States, you can unlock new possibilities and increase word-of-mouth recognition.
Accept the vast majority of major credit and debit card brands from all over the world.
Provide easy and simple access to the most common local online payment options users across the globe.
Price: There are no monthly fees, and you may make payments with any major credit card, as well as wallets like Apple Pay and Android Pay, without incurring additional costs. There is a transaction cost of 2.9 percent plus 30 cents. However, the first $50,000 is entirely free of charge.
Fondy payment
Fondy payment gateway is a robust payment platform for businesses of all sizes, and you can quickly incorporate it into your online shop with this plugin. Customers will be able to pay for items using bank cards, internet banking, and mobile payments when the system has been connected. It is possible to take credit card payments directly via your website with Fondy, which supports more than 130 different currencies. It is now accessible to sellers in the European market, and the company is working to extend its reach around the globe.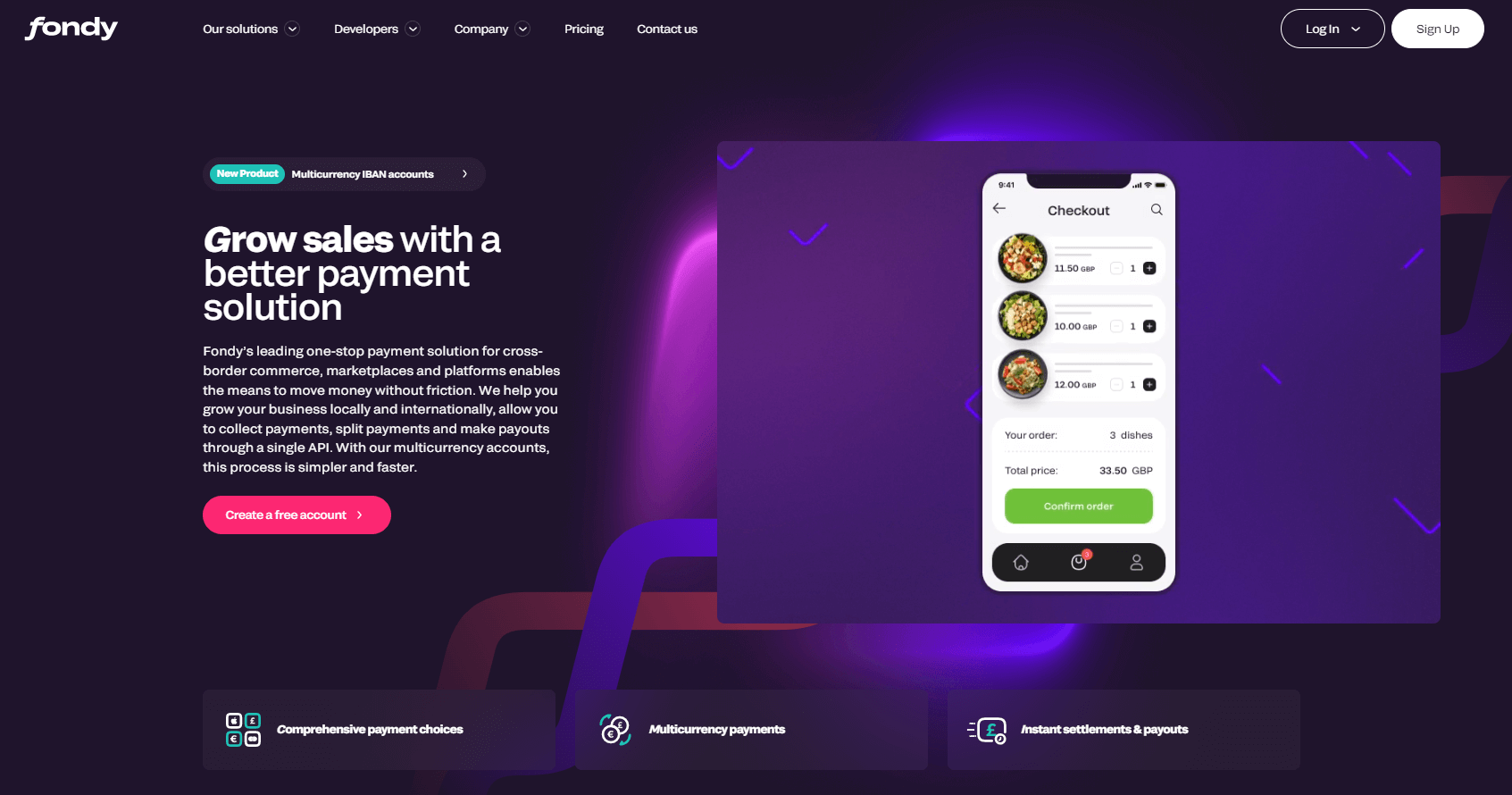 Outstanding features:
Offering a diverse selection of payment options to your consumers allows them to pay in the most suitable manner possible.
You may complete the integration on your website in 10 minutes if you do not have any technical knowledge.
Transactions on your website are protected by sophisticated anti-fraud monitors that use cutting-edge technology.
You may match the look and feel of your payment page to the rest of your website, which will increase client confidence.
Offer a ability to access the mobile analytics merchant panel provides real-time insight into all transactions.
Price: Fondy will be suitable for EU companies. You can download the plugin for free, and the transaction cost is reasonable and competitive. In addition, you earn recurring payments from the sales.
WooCommerce Payments
There are no monthly fees with WooCommerce Payments since it is a specific, unique payment option for your shop. Customers will be able to make payments using the credit cards of their choice if they so want. At no point throughout the checkout process will customers be diverted away from your site, which is another benefit. Furthermore, it simplifies the payment management process by providing the ability to control various parts of the payment straight from your WordPress dashboard. Please keep in mind that a fee will be charged depending on the number of transactions.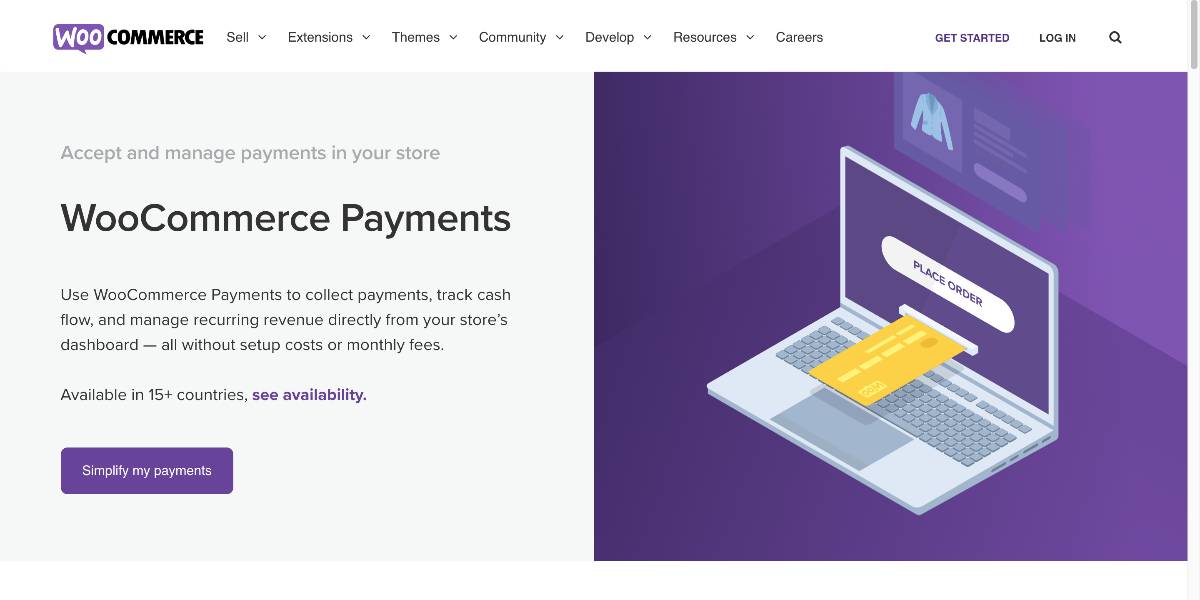 Outstanding features:
Payments may be made using most credit cards.
Customers remain on your website throughout the duration of the whole checkout process unless they want to leave.
You may handle your payments directly from your WordPress dashboard.
Keeping track of deposits and managing refunds has never been easier.
Payment disputes and chargebacks may be handled with this plugin's feature.
Price: It is entirely free to download; however, there is a transaction cost.
PayPal Payments Plus
When you use PayPal Payments Plus, you can directly integrate all of the PayPal Plus capabilities into your WooCommerce store. You will be able to take payments through debit card, credit card, PayPal, and even utilize the Pay upon invoice capability after you have signed up for the service. When the user reaches the checkout page, the plugin launches an iFrame in which they choose to select a payment method. Depending on their selection, it directs them to the appropriate PayPal form to finish the purchase.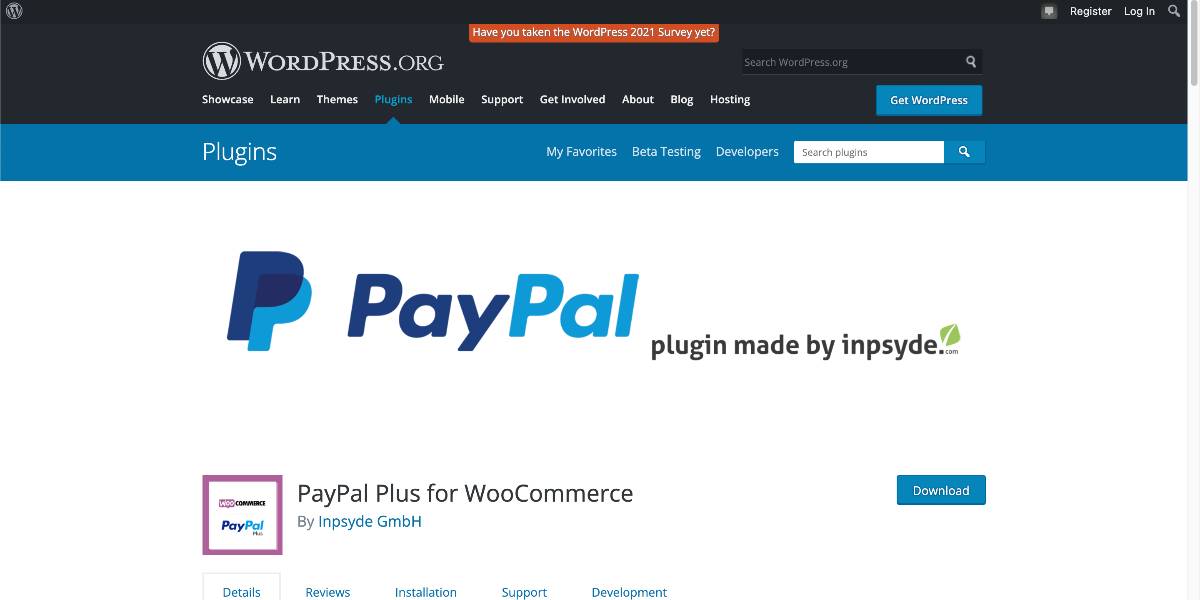 Outstanding features:
Allow for speedier payment processing by using the Express Checkout button, which may be accessed immediately from the single product page or the shopping cart.
Using PayPal Plus, you may include the following four standard payment options into your online store: Payment options include PayPal, direct debit, credit card, and invoice payment.
PayPal vendor protection safeguards you against losing money due to chargebacks and reversals on any of your transactions with PayPal.
The transaction amount is automatically reimbursed to your PayPal account as it is completed.
All costs are transparent and the same for all payment methods – there are no registration or monthly fees.
Price: Although PayPal Plus uses the direct method and is capable of handling regular product sales, the service is unable to accept recurring payments such as subscriptions. It also has a monthly charge of $35 and a transaction fee of 2.9 percent plus 30 cents for PayPal transactions.
ELEX Amazon Pay for WooCommerce
ELEX Amazon Pay for WooCommerce is a great WooCommerce payment option if your consumers choose Amazon Pay or credit card as their preferred mode of payment. Customization options include the ability to form a "Checkout Now" button for Amazon Pay, as well as banners and other features. Full or partial refunds may also be requested using this tool. There are fewer steps in the checkout process compared with other competitors. Thanks to this plugin, your customers are sent back to your site after completing the checkout process.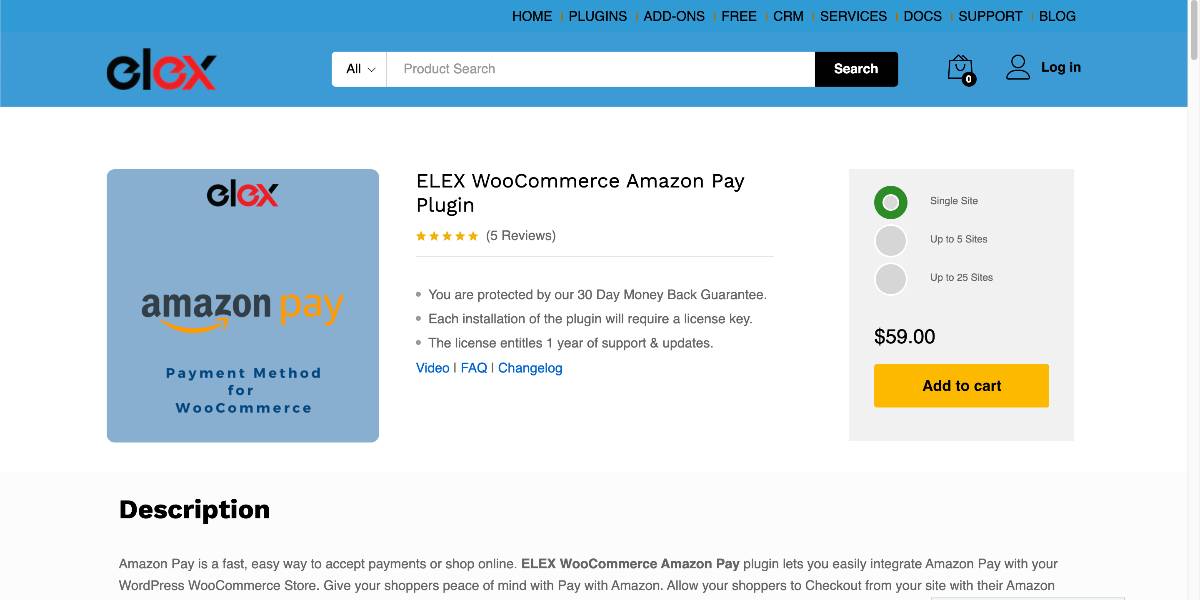 Outstanding features:
It is possible to include an Amazon Pay Checkout button on the cart page itself with the help of this plugin. This will decrease the number of clicks and the length of time it takes for your consumers to complete the checkout process, resulting in a speedy and straightforward experience for them.
The transactions that have been processed with Amazon Pay may be seen in their entirety.
Complete or partial refunds may be processed from the individual purchase page and the Amazon Overview page.
In the case of a store owner, you may capture the money immediately after the order has been made or authorize charges before capturing payment.
Payments may be collected from the individual purchase page or the Amazon Overview page, depending on your preference.
Price: The single-site subscription of this plugin is $59.
Mollie Payments for WooCommerce
Mollie Payments for WooCommerce is amongst the most effective payment gateway extensions for WordPress, with over a million installations. It enables you to integrate all primary payment methods directly into your WooCommerce shop without having to go via a third-party provider. You will also have access to editing tools, which will enable you to quickly and adjust the title, order, and description. It also has a robust dashboard that allows you to keep track of any payments that have been received via the plugin.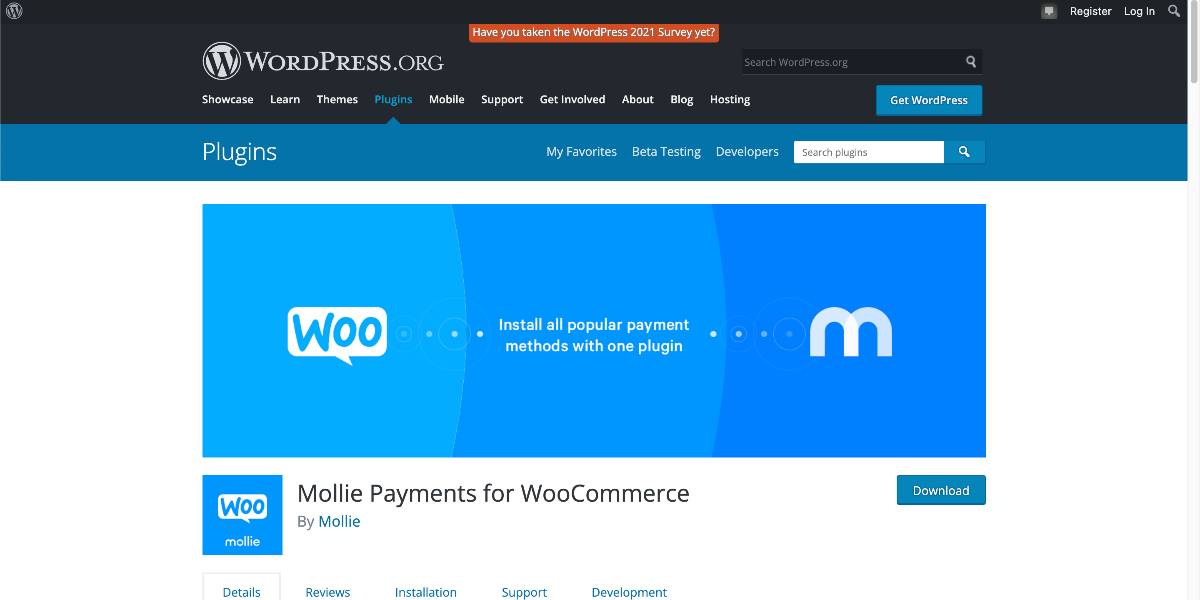 Outstanding features:
All Mollie Payment options, including pay after delivery, are provided.
It has a dedicated dashboard that will assist you in keeping track of all payments.
From the WooCommerce checkout page, you have the option to alter the order details, title, and description.
Refunds for both full and partial payments are supported.
Compatible with the subscription plugin for WooCommerce.
Price: The plugin's cost is always based on the number of transactions. There are no start-up costs, no monthly fees, and gateway fees to worry about. There are no hidden costs, period.
WooCommerce USAePay Payment Gateway
Thanks to the WooCommerce USAePay Payment Gateway plugin, it is possible to have an integrated ordering process between WooCommerce and US EPay. It enables you to take payments from customers all around the globe. In addition to payment and subscription options, there are also tools for saving payment methods and refunding purchases. Because of the multi-currency capability, your clients may finish orders in their native currency. Furthermore, it also supports all the famous major credit and debit cards.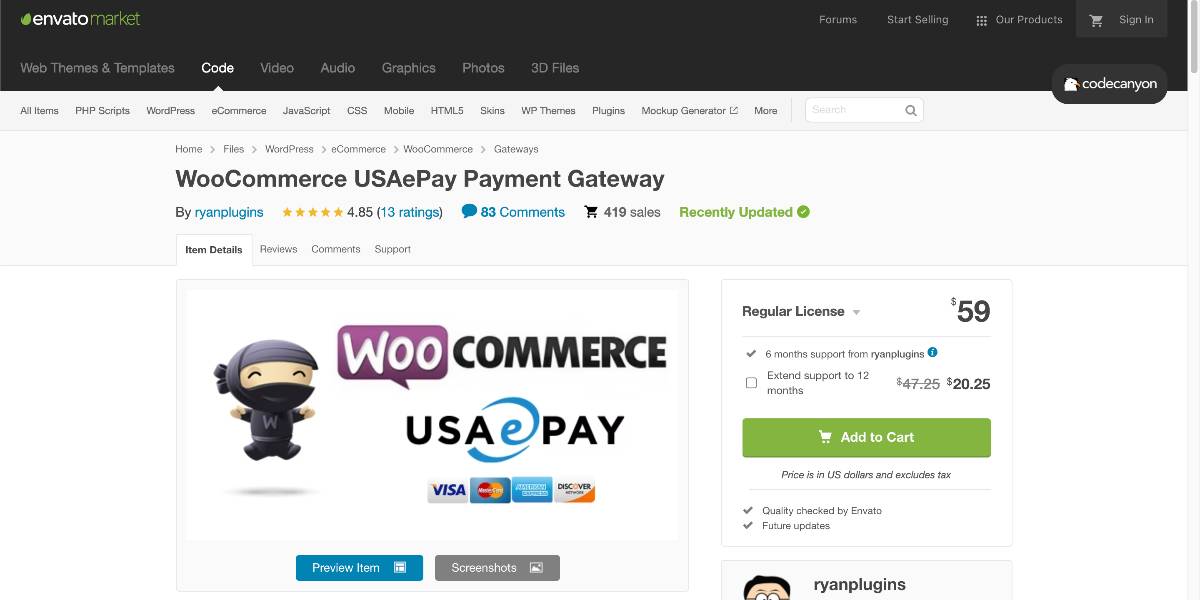 Outstanding features:
Process credit cards in a secure manner without sending your consumers to the gateway website.
When used with the WooCommerce Subscriptions plugin, you may build and manage goods that need recurring payments in WordPress.
Enable to utilize previously-stored card information on the gateway servers to expedite checkout. The website does not save any crucial card information!
Complete or partial refunds may be processed immediately from your WordPress dashboard! It is not necessary to look for orders while logging into the gateway.
Integration of the Transaction API.
Price: You can get the regular license of this plugin at the cost of $59.
WP Simple Pay
WP Simple Pay is yet another fantastic Stripe payment gateway plugin for WordPress that adds dozens of new useful additional features on top of the standard functionality. It is worth noting that, in contrast to the previous entry on our list, this one does not require you to fiddle with the Stripe API and instead includes a dedicated Stripe connect feature. It is also completely compatible with PCI, DSS, and SCA standards, which helps to increase client and seller security. It may also produce a page indicating whether a payment was successful or unsuccessful when it is completed.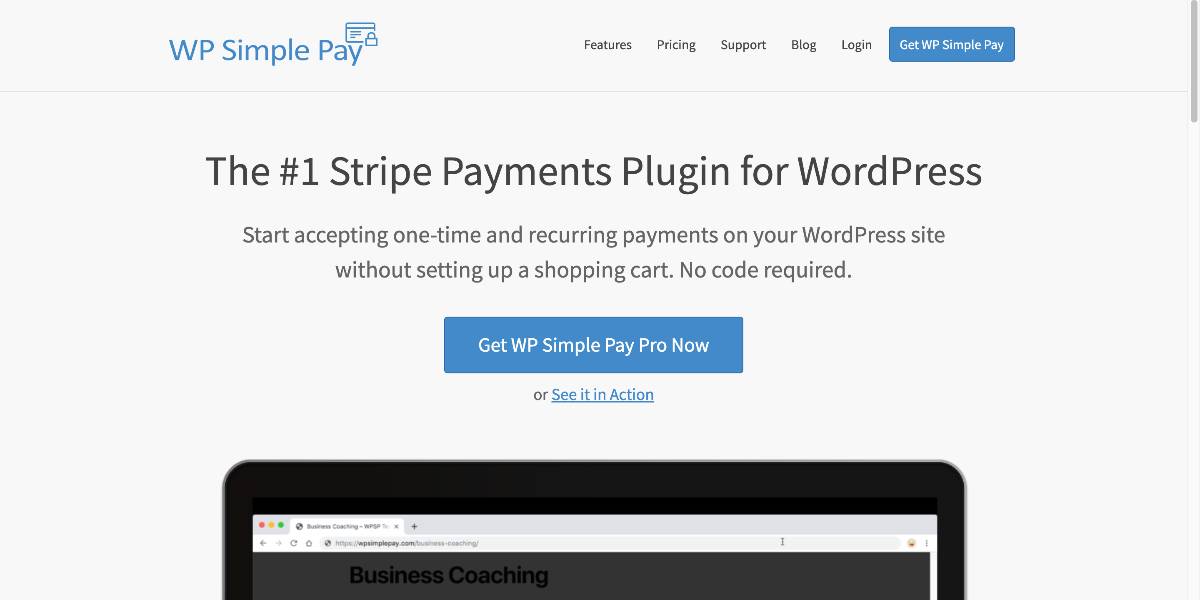 Outstanding features:
This plugin assists you in integrating the Stripe payment gateway into your WooCommerce store.
Customers' billing and shipping addresses may be collected using this feature.
You can show brand and product photos right on the Stripe Checkout pages.
It includes the Stripe Connect functionality, eliminating the need to fiddle with the Stripe API.
The plugin embraces PCI DSS and SCA (Strong Customer Authentication).
Price: You can start using this plugin at the cost of $99.50 for an annual subscription.
PeachPay for WooCommerce
PeachPay for WooCommerce is a simple WooCommerce payment processing plugin that allows you to accept payments from customers without leaving your website. It enables you to take payments using Stripe, which provides a variety of payment choices at the checkout. With the help of the plugin, it is simple to finish an order with a single click. Once the consumer has entered all necessary information, including shipping information and personal information, the program makes it simple to complete the payment right away.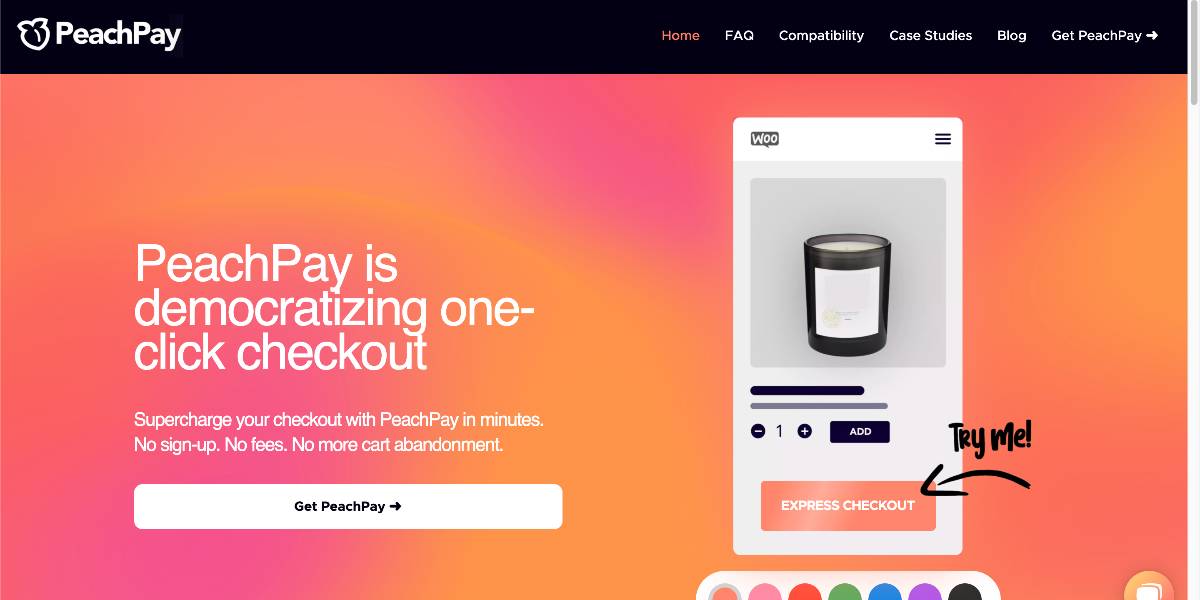 Outstanding features:
Customers may add as many things to their basket as they like and check out using PeachPay on the cart page.
When you click the PeachPay button, a simple, clean payment window appears directly on the basket or product page in question.
PeachPay is compatible with the majority of payment gateways and processors. PeachPay, on the other hand, presently only interacts with Stripe and PayPal.
PeachPay is accessible in all countries where Stripe or PayPal are accepted.
You can quickly give partial and full refunds using PeachPay. There is no cost associated with the refund. However, there is a fee associated with the initial payment.
Price: This great plugin is free to download.
Conclusion
When choosing a WooCommerce payment gateway, you should look for one that has the lowest transaction costs and is accessible in your target market. We believe Stripe is the best payment gateway for WooCommerce based on these considerations. It has an excellent checkout experience, is accessible in 40 countries, and has a low transaction fee. Authorize.Net and PayPal Standard share many of the same features. In the end, this may lead to more purchases being abandoned in the shopping cart if you use PayPal Standard instead of PayPal Plus.
We hope the list of the top 12 best WooCommerce credit card payment gateway plugins will help you enhance your checkout experience. WooCommerce payment gateways that are the most effective for you and your organization are easy to use. Even though we've discussed the most popular options available, it's ultimately up to you to pick which one is the finest. Take a few minutes to research and find the most appropriate payment gateway to peak your sales!
New Posts
Subscribe
Stay in the know
Get special offers on the latest news from AVADA.
40k
subscribers has been joined!
Earn $10 in reward now!