Avalara vs. WooCommerce Comparisons: Which is the best option for you?
Avalara vs. WooCommerce Comparisons: Which is the best option for you?
Avalara and WooCommerce are two great tools for streamlining your company's operations. These programs offer pros and cons in a range of areas, such as feature, installation, the convenience of use, customer service, and so on, which might be confusing. As a result, this article will assist you in evaluating Avalara and WooCommerce's strengths and weaknesses.
Overview about Avalara and WooCommerce
Avalara
Avalara is a powerful software solution that automates sales tax compliance for small to mid-sized businesses, which Rory Rawlings established in 2004. At that time, all of the previous approaches were time-consuming, inefficient, and prone to human mistakes at the time. Rawlings realized that clients needed more economical and effective ways to handle, calculate, and remit use and sales tax, so Alavara was founded.
In general, Avalara is software to help your business tax compliance be done right. It's tax automation for businesses with real-time tax calculation and automatic returns filing.
Woocommerce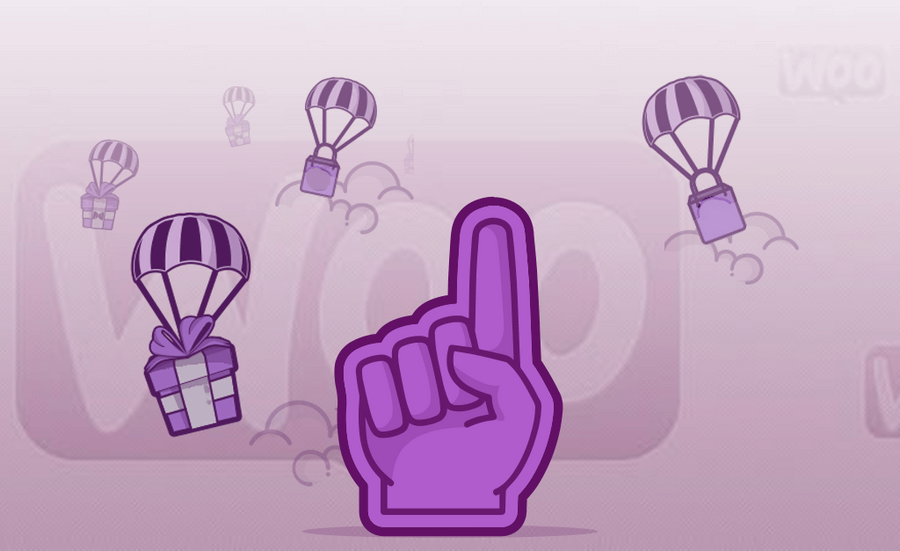 WooCommerce is a WordPress eCommerce plugin. It simplifies the process of setting up and running an online store by providing respectable levels of flexibility and a number of essential features such as inventory and tax administration, secure payment processing, and shipping integration.
WooCommerce is a free platform. It allows you to convert a WordPress site into an online store. It lets you add things, create a shopping cart, and check out. Your WordPress site's functions are fully compatible with WooCommerce.
Avalara vs. WooCommerce Comparisons
Features
Alavara
For everything you do, tax compliance management is essential. And, Alavara is a reliable, secure, and scalable tax compliance platform for your business with powerful features as below:
Rate calculation: Increase accuracy with geolocation and product classification; get sales tax correct with more accurate rates and guidelines.
Sale tax registration: Automatically track your sales and see where you need to file; Register in multiple jurisdictions with just one form
Returns filing and remittance: Track your sales and discover where you need to submit them automatically. With only one form, you may register in several jurisdictions.
Certificate management: Collect, store, and retrieve exemption and compliance documentation; automatically exclude tax from exempt sales
Insights from content and data: Improve international sales with country-specific tariff codes and Managed Tariff Code Classification
WooCommerce
WooCommerce is open-source, which offers many features for entrepreneurs worldwide.
Power by trust: WooCommerce is based on WordPress, the software powering more than 34% of the web. Sucuri, an industry leader in security, audits this platform on a regular basis.
Content is the core: WooCommerce is a content management system that effortlessly integrates commerce and content.
A modular system: WooCommerce is kept lean so you can add just the options you want. It was born to work alongside your go-to WordPress plugins, so you still keep the features you already love.
Sell anything: WooCommerce helps you sell anything from physical products and digital downloads to subscriptions, content, and even appointments.
No limits: WooCommerce is completely open-source, which means that you may change and adapt it to your heart's content. You can add an endless number of products, users, and accept an unlimited number of orders because you have complete control.
Worldwide community: WooCommerce stores and developers come from all over the world - from Norway to South Africa, from Canada to Japan.
Categories
Alavara
Avalara is categorized as SAP Store, Corporate Tax, and Sales Tax and VAT Compliance. In detail:
SAP Store is a global online marketplace where clients can find, sample, buy, and renew over 1,800 corporate products from SAP and its trusted partners. And what is SAP? SAP stands for "System Application and Product in Processing," which develops with the aim of helping a company or an organization to conduct its business, including: Human Resource Management; Quality Management; Sales and Distribution or SD, etc.

Corporate tax software allows businesses to streamline the tax filing process, which contains: calculating taxes for transactions in the company, handing in files online, and storing tax-related forms for employees and the company; Determining exemptions, integrating with other accounting software, or syncing with company accounts to import transaction data automatically.

Sales tax and VAT compliance software assists firms with customer-facing transactions in applying the proper local and federal regulations and rates to collect the correct taxes.
WooCommerce
WooCommerce Store Manager is categorized as many plugins for a variety of purposes.
Create a beautiful online store with countless themes, built-in blogging, Categories, tags and attributes that make products easier to find, etc.
Foster sales with Built-in payment processing from leading providers, Shipping options, Affiliate products, etc.
Manage orders and customers with Inventory management, Email templates, One-click refunds
Price
Price is likely to be a big consideration when a new store selects a platform.
Alavara
Alavara set pricing for select products. Avalara products use volume-based pricing models designed to scale with your business. For instance, Alavara offers License Guidance for as low as $99 or Sales Tax Registration for $349 per location.
Pricing for Avalara generally varies and is determined by the following factors:
Purchased goods and services
The number of business applications that the solution integrates
Per month, the number of sales transactions handled
The number of states and/or jurisdictions that collect and remit sales tax
WooCommerce
WooCommerce's highlighting is that it's free to use. WooCommerce is comparable with top enterprise eCommerce programs, but because it's free, it's accessible to any business or entrepreneur that doesn't want to commit to pricey maintenance contracts or proprietary software licensing.
However, You should be aware that certain third-party payment apps for WooCommerce and other extensions may charge a fee, although this will not be addressed to WooCommerce.
Ratings
Meets Requirements: WooCommerce > Avalara
Ease of Use: WooCommerce < Avalara
Ease of Setup: WooCommerce > Avalara
Ease of Admin: WooCommerce > Avalara
Quality of Support: WooCommerce > Avalara
Ease of Doing Business With: WooCommerce > Avaara
Product Direction: WooCommerce < Avalara
Review Company Size
Reviewers of Avalara were most often representing companies in the Mid-Market segment, while reviewers for WooCommerce were more commonly in the Small-Business segment.
Review Industry
Alavara Industry
Retail: 16.2%
Computer Software: 10.0%
Wholesale: 7.0%
Information Technology and Service: 5.5%
Consumer Goods: 4.8%
Other: 56.5%
WooCommerce Industry
Apparel & Fashion: 20.0%
Wholesale: 10.0%
Marketing and Advertising: 10.0%
Internet: 10.0%
Computer Software: 10.0%
Other: 40.0%
Pros and Cons of Avalara vs. WooCommerce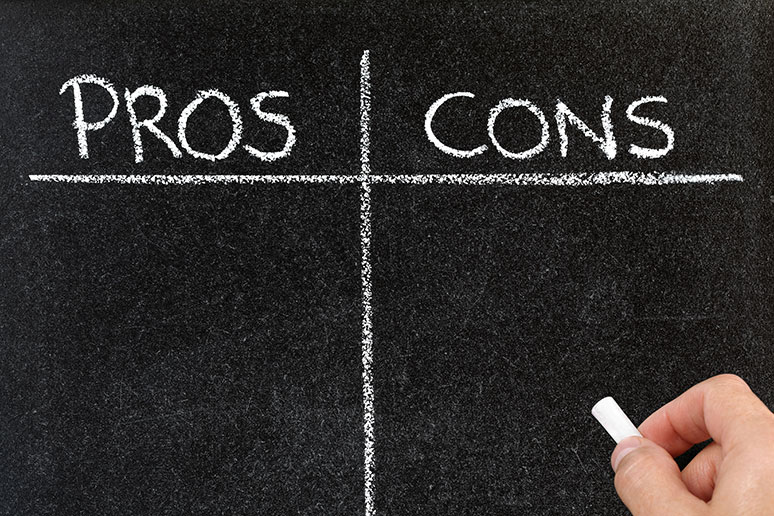 Pros and Cons of Avalara
Avalara Pros
The program maintains your eCommerce store tax compliant by automatically tracking up-to-date location-based tax rates and adjusting your store's rates accordingly.

There will be no more manual tax mistakes. This implies that neither businesses nor consumers need to be concerned about collecting or paying improper tax amounts.

At any time, you can export your sales tax liabilities and transaction data reports. There are, however, a few drawbacks.
Alavara Cons
A small number of users have complained that a handful of the integrations aren't quite right and need to be tweaked.

Although enterprise solutions are available with a quotation, the software is mostly geared for small to mid-sized organizations.
Pros and Cons of WooCommerce
WooCommerce Pros
WooCommerce software is unique in that it is both free and open source. Because it is founded on open cooperation, any user, designer, or programmer can change its code.

This platform has dozens of themes to choose from. After deciding on the best one, you can edit all of its elements, including the header, footer, product sheets, and checkouts.

Another of WooCommerce's powerful features is its flexibility; it fits with all types of online stores, regardless of their business size or which items they sell!

This platform is regularly updated to keep up to date with cybersecurity. When it comes to payment security, WooCommerce is perfectly complemented with secure gateways and e-wallets, such as Stripe, PayPal, WePay or Payza.
WooCommerce Cons
Some extensions may either prompt payment or the rental of monthly plans.

Regarding security, WooCommerce plugin does not include elements such as the SSL certificate (Secure Sockets Layer) or backup tools, to make backups.
Discussions
When assessing the two solutions, Avalara is easier to use. However, WooCommerce is easier to set up and administer. Doing business with WooCommerce is preferred overall for some reason:
WooCommerce meets the needs of their business better than Avalara.
When comparing the quality of ongoing product support, WooCommerce is the preferred option.
For feature updates and roadmaps, customers preferred the direction of Avalara over WooCommerce Store Manager.
Either Avalara or WooCommerce has its pros and cons. No software is the best option for your business; the best is one that can optimize your experience.
New Posts
Subscribe
Stay in the know
Get special offers on the latest news from AVADA.
40k
subscribers has been joined!
Earn $10 in reward now!