How to Add WooCommerce Linked Products In Bulk?
Last updated: September 01, 2023
When purchasing products online, you often see a section suggesting other products that related to you with the message like People also purchase. As a customer, there are many times that you click on it or purchase the items suggested on the store. So, now, as a merchant, you want to use this to your WooCommerce store.
However, adding these linked products is a boring and time consuming task which can cost days just to add linked products to items on your WooCommerce store by default. This makes people soon give up.
Fortunately, there is a resolution for these products which is to add these linked products in bulk. Actually, WooCommerce has no built-in features to enable users to do this but we can take advantage of a third-party plugin to do that.
Let's see how to do it!
Benefits of Linked Products on WooCommerce store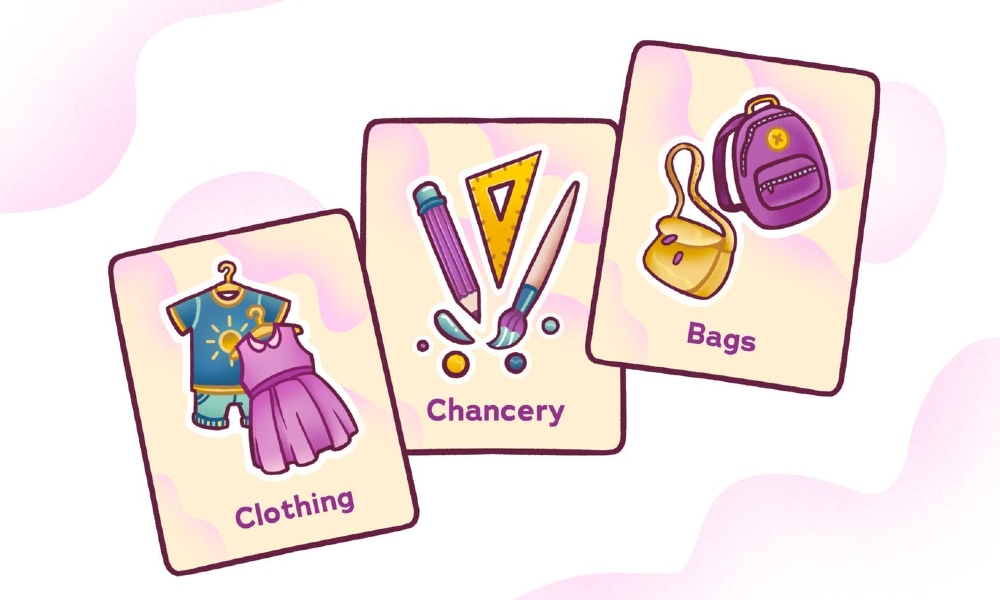 Boost sales: when a person clicks on a product, it means that it is the one or related to the one they are looking for. Hence, by showing linked products, your customers will easily find out the necessary items and the sales of your store will be increased more significantly.

Increase order value: By suggesting items that increase the effectiveness to your customers, they will be more likely to purchase all of them together. Hence, order value will be increased more easily.

Introduce new products: If your store has recently introduced a new product and it has similar features to your customers desired items, it will be a big chance to introduce them via the linked products. Consequently, even though they have no ideas about the new item, they can use it.

Lengthen the time on your website: With multiple products matching customer demands, they tend to click on it to understand it more clearly. This will help the store increase the page view and lengthen the time customers spend on your WooCommerce store.

Enhance SEO performance: Linked products are beneficial for both humans and the search engine. Actually, linked products include the internal links which is a crucial factor to enhance the SEO performance. So, by adding linked products, merchants can add content for SEO without annoying customers.
3 Types of Linked Products on WooCommerce
Up-sells
Up-sells mean that you suggest your customers items based on the ones they view recently. These items will have one or more functionalities similar to the ones you are interested in currently.
Cross-sells
When activating cross-sells, the system will automatically display the product which can support the items they are keen on. By using this kind, merchants can encourage customers to purchase more products and boost sales easier.
Related products
With this kind of linked products, merchants are unable to select certain products they like. WooCommerce will do that, it will select the items in the same tag or category and display them in your product page.
How to Add WooCommerce Linked Products In Bulk?
Step 1: Install the plugin
First, access this link and download the plugin Store Manager for WooCommerce to your device.
Log in your WordPress account and navigate to the dashboard. Then, go to Plugins and select the Add New button to upload the plugin you have just downloaded to your WooCommerce store.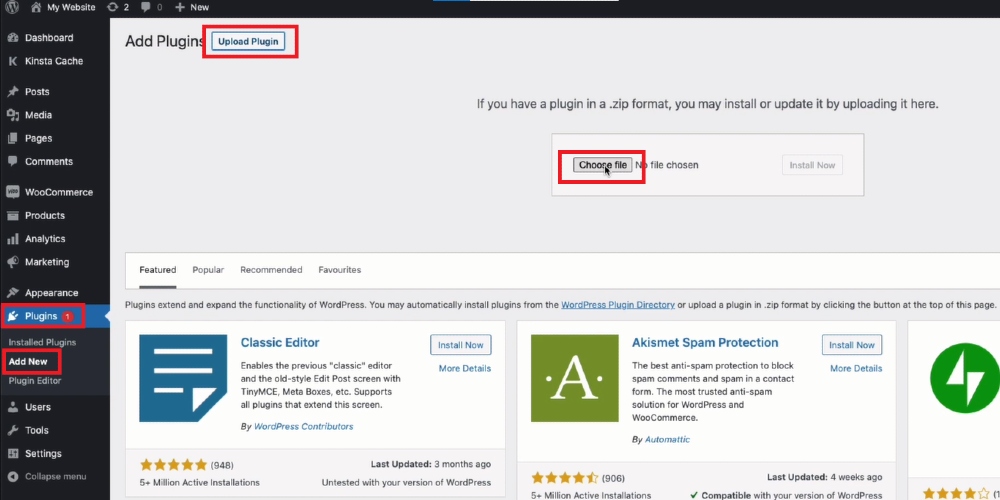 After the installation process finishes, the Activate button will appear on the screen, click on it. Then, integrate it with your WooCommerce store and you can start using this plugin.
Step 2: Open linked products
In the Store Manager dashboard, navigate to theCatalog and open Products. There you will see all your WooCommerce products.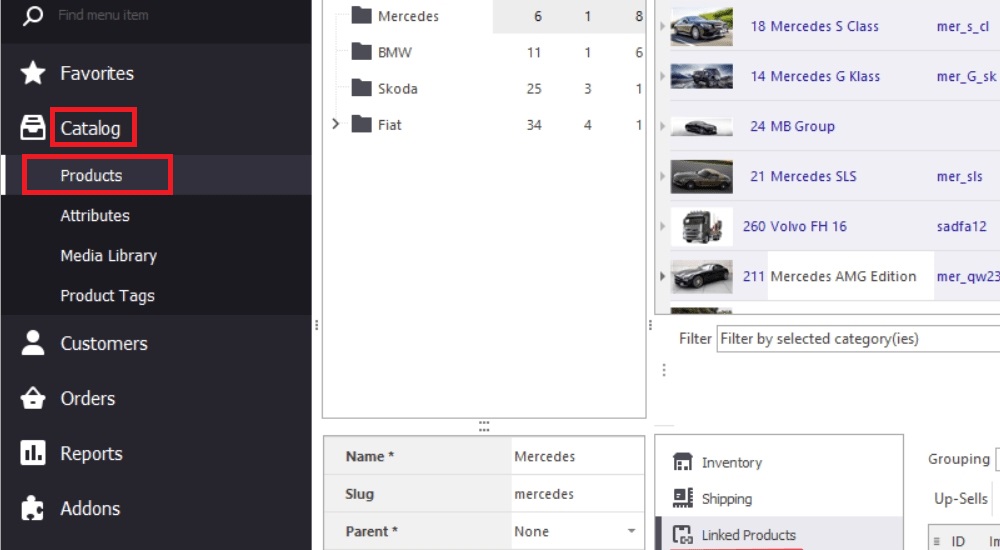 Step 3: Add linked product in bulk
Select the item (it can be more than one) you want and scroll down to select Linked Products which is placed below the block of products. Next, click on the plus (+) button to add the products that will be linked .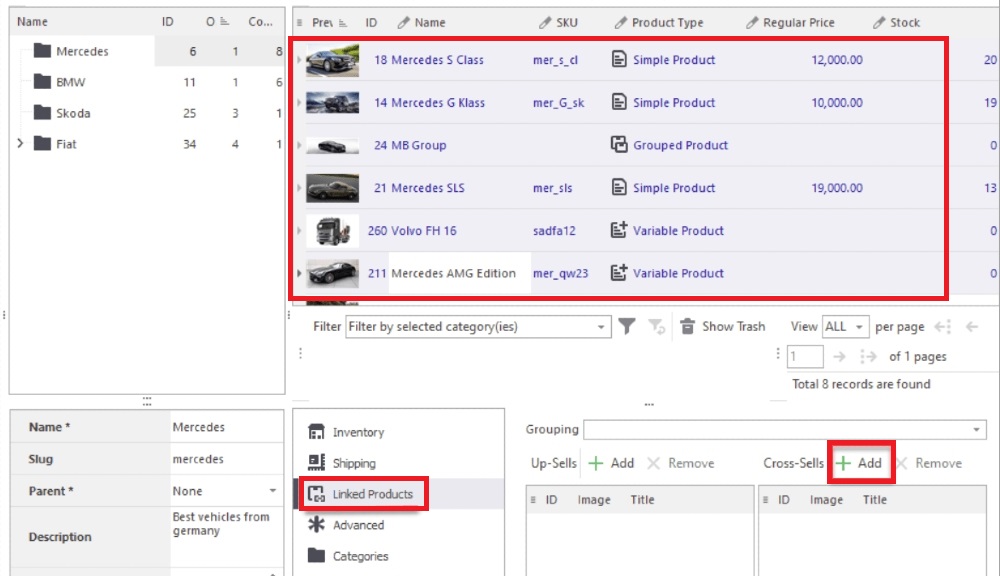 After that, you will be navigated to the product search form which enables you to to search for goods you want to add as linked products, choose it. When you finish selecting linked products, click on the OK button below to save the changes.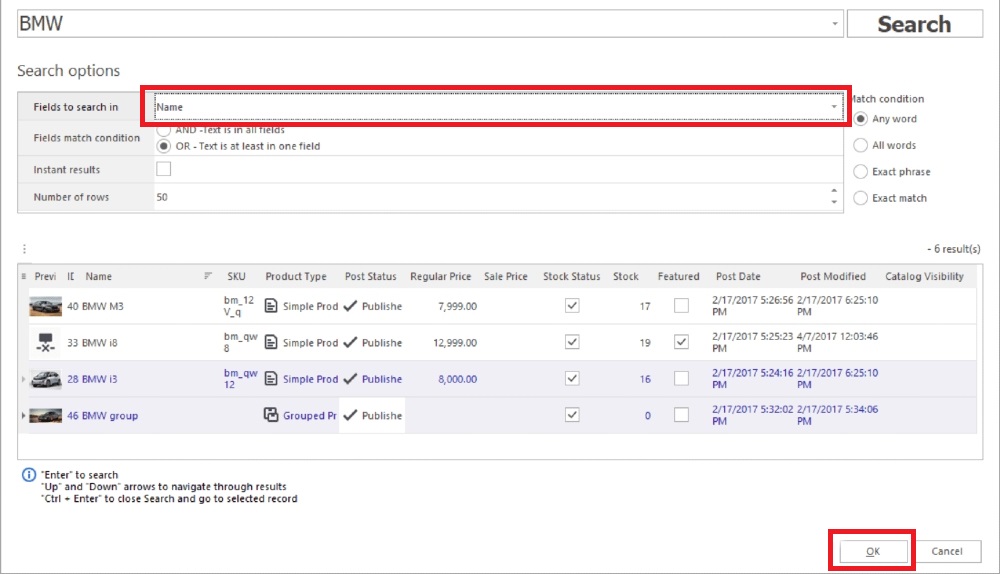 After pressing OK, you will be redirect to the previous page, click on Apply or Ctrl + S. Then, press Ctrl + P to publish the data to the site and now you can check the changes on your WooCommerce store.
3 Best plugins to Add WooCommerce Linked Products in Bulk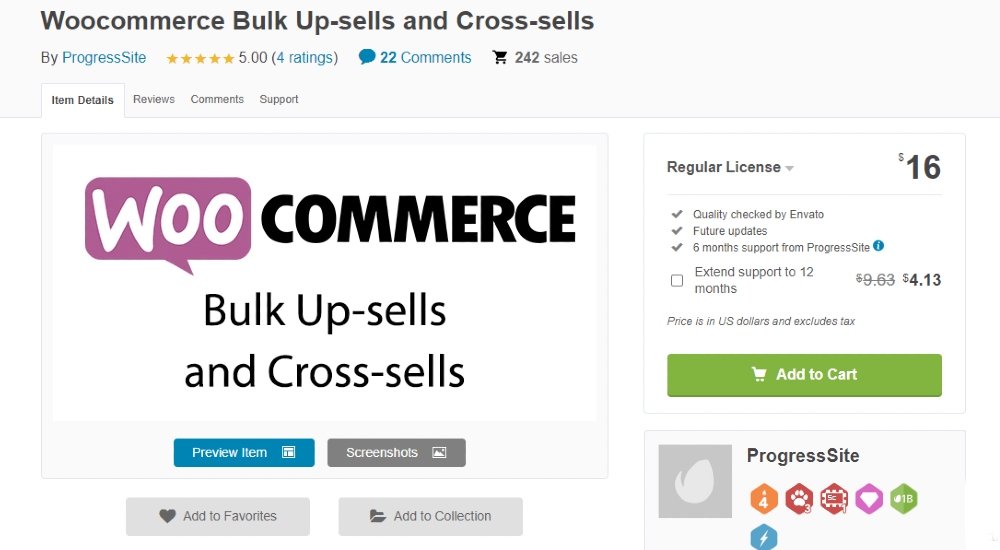 Instead of adding linked products respectively, WooCommerce Bulk Up-sells and Cross-sells empowers users to add multiple linked products at the same time. Even though the name only mentions up-sells and cross-sells, users are able to import grouped products easily via this extension. This will help merchants save a lot of time and staff for importing linked products, especially in the large one which sells thousands of products. Key features:
Import up-sell products in bulk
Import cross-sell products in bulk
Import grouped products in bulk
Copy and paste up-sells and cross-sells to other items
Price: $16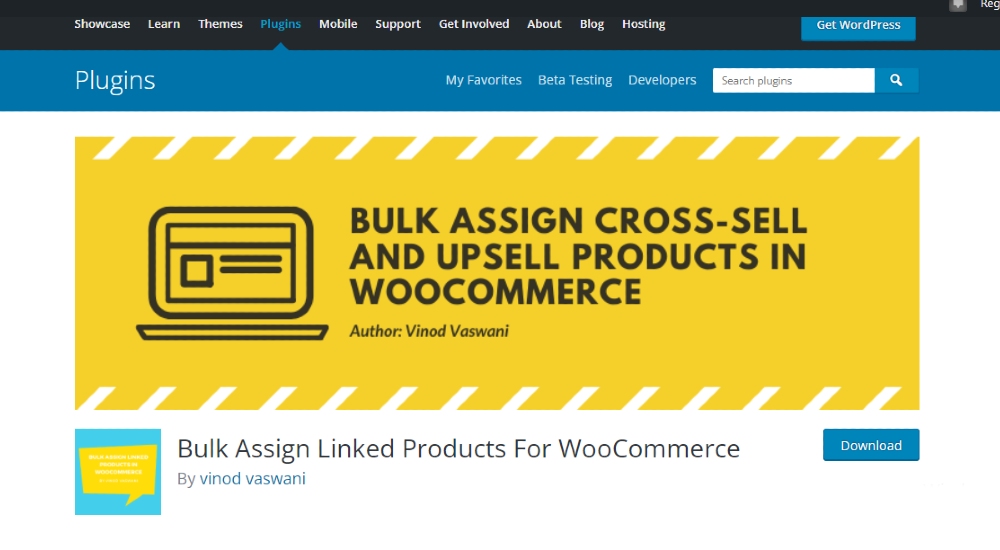 As the name suggests, Bulk Assign Linked Products for WooCommerce enables users to assign multiple merchandise as linked products at the same time. With it, you will no longer have to spend all day or even more just to add linked items to products on your WooCommerce store. More than that, you are allowed to add linked products in bulk to multiple products so that with several clicks, you can complete the task that used to last days.
Key features:
Add up-sells in bulk
Add cross-sells in bulk
Assign linked products to multiple products at once
Price: Free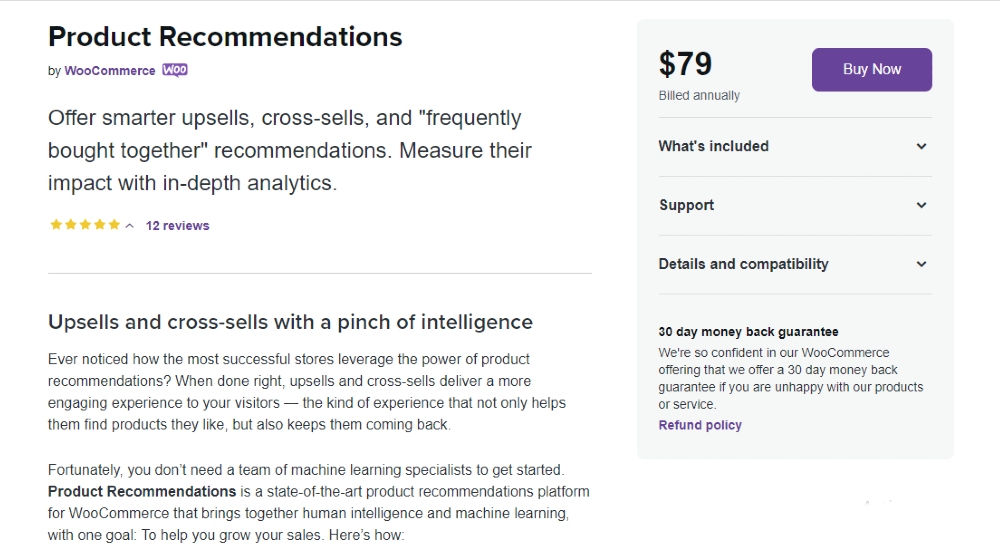 Developed by WooCommerce, WooCommerce Recommendations is a helpful tool for merchants who want to improve their WooCommerce store. With the help of this plugin, users can bulk assign up-sell and cross-sell products to their goods in a couple of minutes. Additionally, it can analyze your customers order and automatically suggest and show products that are frequently purchased together to your customers. Not only products but also categories can be analyzed and recommended to your customers which helps them increase the order values more efficiently.
Key features:
Recommend frequently bought together products
Import cross-sells and up-sells in bulk
Recommend recently viewed products and viewed categories
Recommend products in 20 different locations in store
Set rules for customize the recommendation engines
Price: $79
Final thoughts
Overall, linked products are a useful assistant that supports store owners in boosting sales but it is not easy to add multiple linked products to hundreds or even thousands of products to your WooCommerce store. However, with the guide above, anyone can succeed in adding WooCommerce linked products in bulk. Besides the plugin used in the guide, we also introduce to you some additional plugin for bulk assign linked products which help you widen your options and rapidly find out the suitable one for your WooCommerce store.
---
Roger has over 4 years of experience in SEO. While in college, he started learning about SEO and showed a passion for the field. Right after graduation, he embarked on SEO projects and achieved great success. After years of working, he has learned deeply about SEO. Currently, he is the SEO team leader at avada.io