How to Add Amazon Affiliate Products to WooCommerce
How to Add Amazon Affiliate Products to WooCommerce
Many of you may have heard of the affiliate marketing term at least once in your lifetime. If you are running a business on online platforms, it is even more popular nowadays. For this reason, you might be curious about the reasons why you should expand your store and how to apply them.
If this is the case, then this article welcomes you. Today we will be introducing you to the Amazon Affiliate program and guide you through a tutorial on how to add WooCommerce Amazon affiliate products to your website combined with a list of useful plugins. Hold still and enjoy the write-up.
Why should you work with Amazon Affiliate?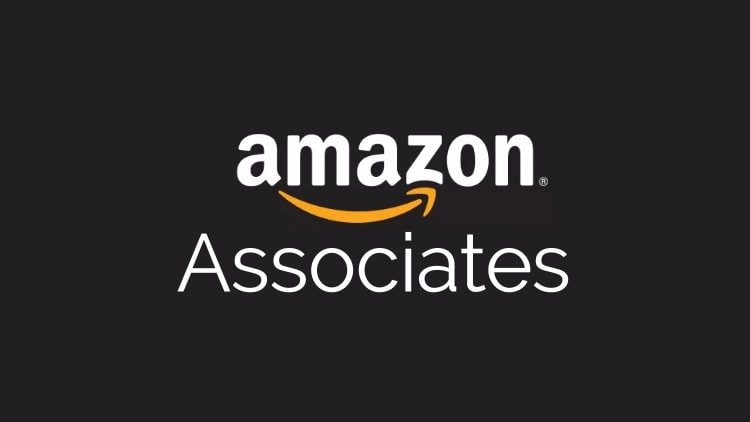 Up to the present, Amazon affiliate program is considered as one of the most effective for anyone who wants to try affiliate marketing in the world. It is well-known for the dependable, novice-friendly, and powerful characteristics bringing back to the users. Other than that, here are some of WooCommerce Amazon affiliate's advantages that you can not miss out on:
Trustworthy: Amazon is a multibillion-dollar corporation with a global following. Aside from their eCommerce company, their affiliate program is the most well-known online business opportunity. Thanks to their reputation, people don't mind visiting it.
Supportive team: Amazon will assist your client at every step in completing their transaction. If your consumers don't purchase anything and leave their cart empty, Amazon will send them an email encouraging them to return and complete what they began.
Diversified products: The enormous size of Amazon's market is a good thing for anyone interested in getting involved with it. Countless products can be found on Amazon.
Secured system: This is one of the biggest benefits of WooCommerce Amazon affiliate program. It makes sure that all of your private information or profits are kept safe from unwanted visitors such as hackers.
More customers: Amazon welcomes consumers with millions of items in thousands of categories. When you direct visitors to your site to purchase a certain product, they often buy several items.
Easy to manage: Amazon makes the procedure simple from start to finish. Without significant technical expertise, even a beginner marketer may join the Associates.
How to add WooCommerce Amazon affiliate products to your website?
Now that you have a grasp on what WooCommerce Amazon affiliate is and what you will get from using them instead of other platforms. It's time to take a look at its entire setup process. We have divided the tutorial into 5 basic steps, there is no significant requirement of technical knowledge to complete the configuration, so just follow our guidelines closely, and you are good to go.
No more beating around the bush, let's get started!
Step 1: Install the plugin
This must be the easiest step, especially for those of you who are familiar with how WooCommerce works and have run your business for quite some time. If you are newcomer, go to Plugins > Add New from your WooCommerce dashboard: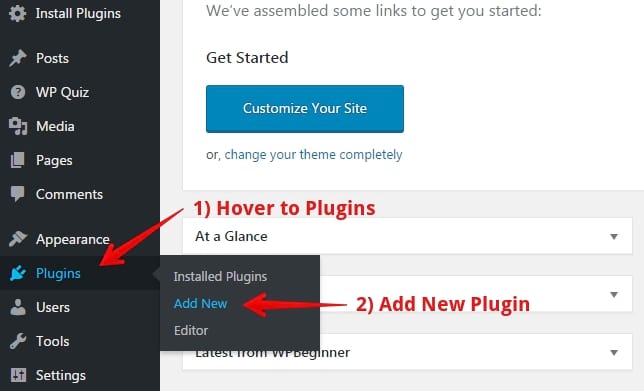 In the search box, type in "WooCommerce" and click on the "Install Now" button, wait for a few minutes for the installation to complete then "Activate" to move on to the next step:

Step 2: Search for the product
For this one, instead of performing on your WooCommerce Dashboard, we will transfer to a new tab of your "Amazon Associate Dashboard", sign in your account and look for the products you want to start selling onto the search bar, just like what we did below:
Step 3: Select wanted products
As you can see, we have done an example on the keyword "Shirts" and because we would like to sell the first result, select the "Get link" button to navigate to the WooCommerce Amazon affiliate link of that item: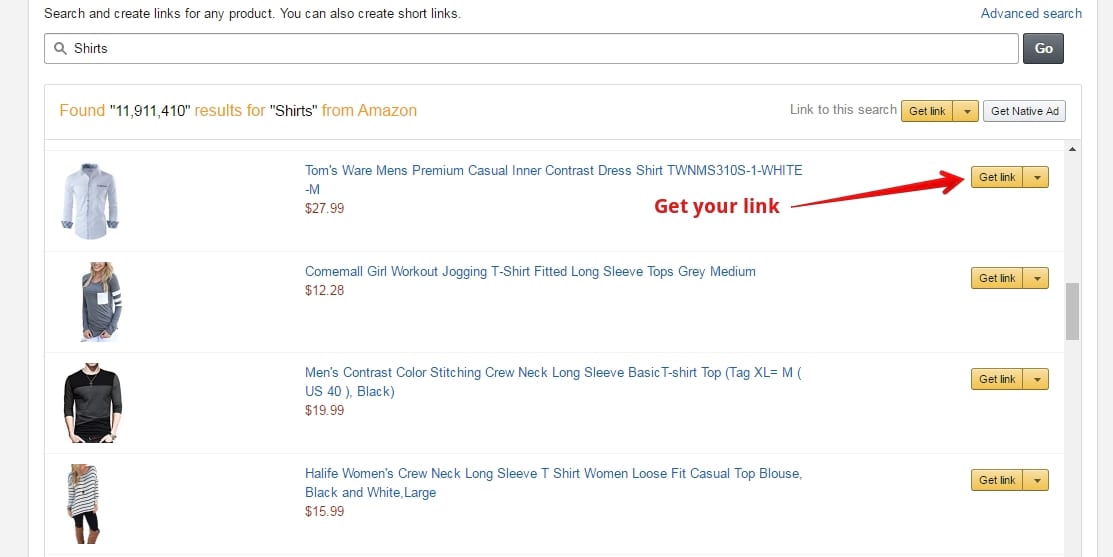 You may now choose a product link that is relevant to you. This area is particularly helpful for people who want to utilize banners on their website to promote the goods: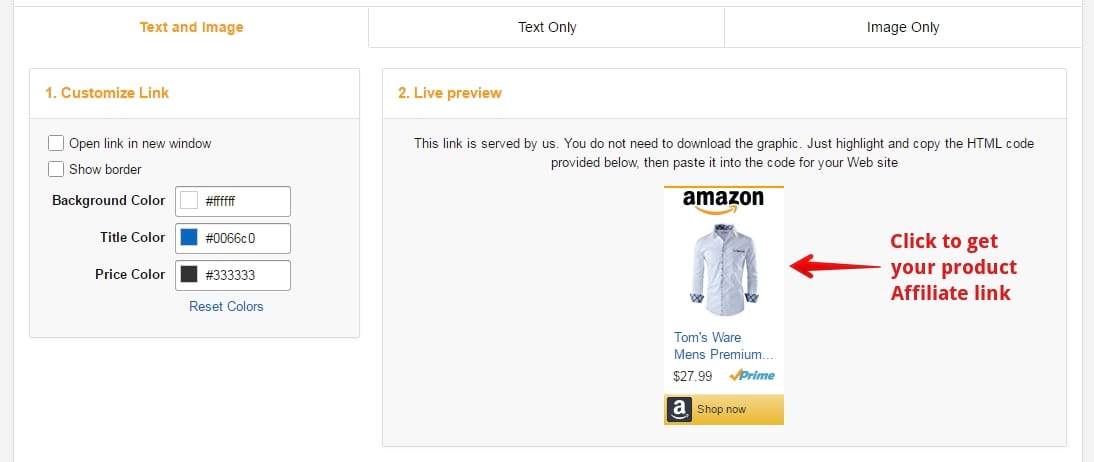 However, we still need to provide our customers with some detailed information about that product. It is recommended that online store owners should go to Amazon's official product page by clicking on the text and picture link. By doing this, they will be able to access the full description of that good: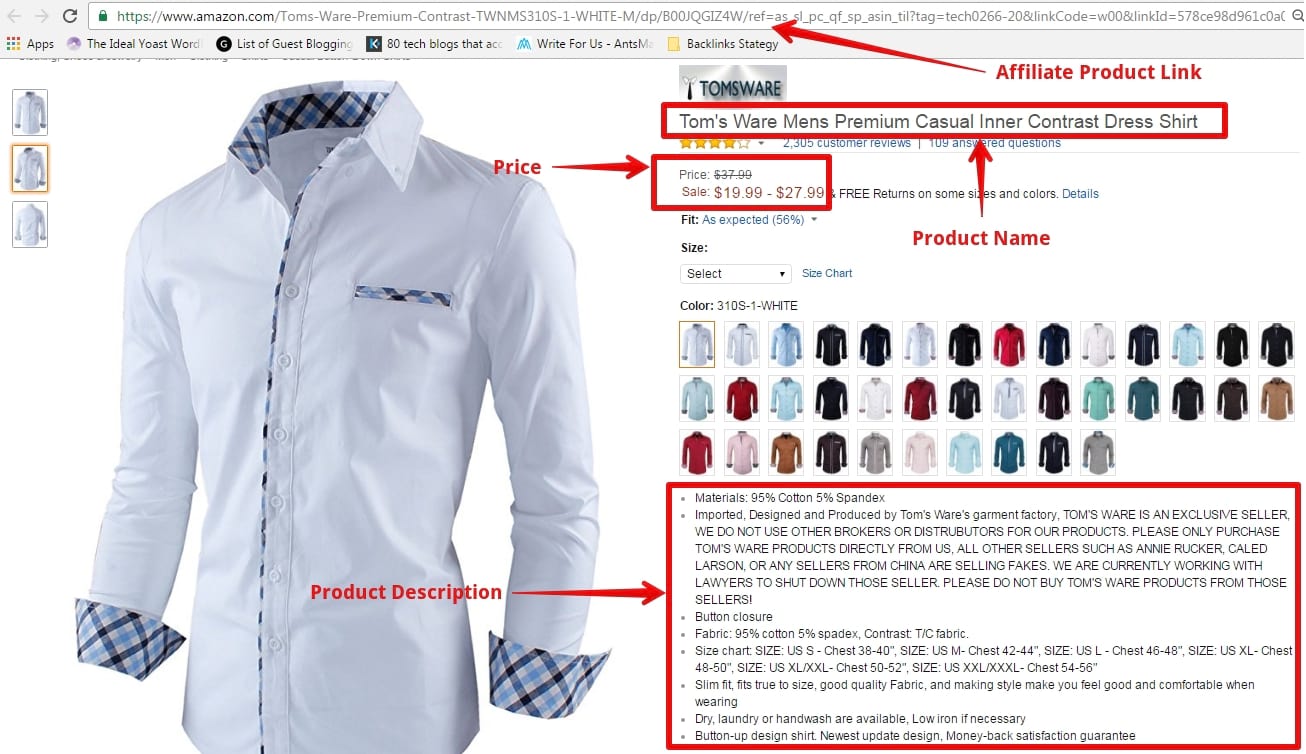 Step 4: Adding them to your WooCommerce
Back to the WooCommerce Dashboard, click on the "+ New > Product" dropdown in order to add a new WooCommerce Amazon affiliate product to your website: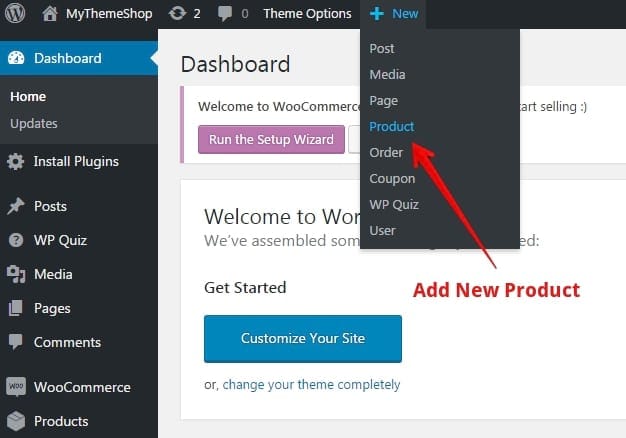 Fill in the name and product description along with choosing the category for this new item by following our instructions in the image. You can either copy and paste exactly from the Amazon store or just simply paraphrase the information based on your preferences: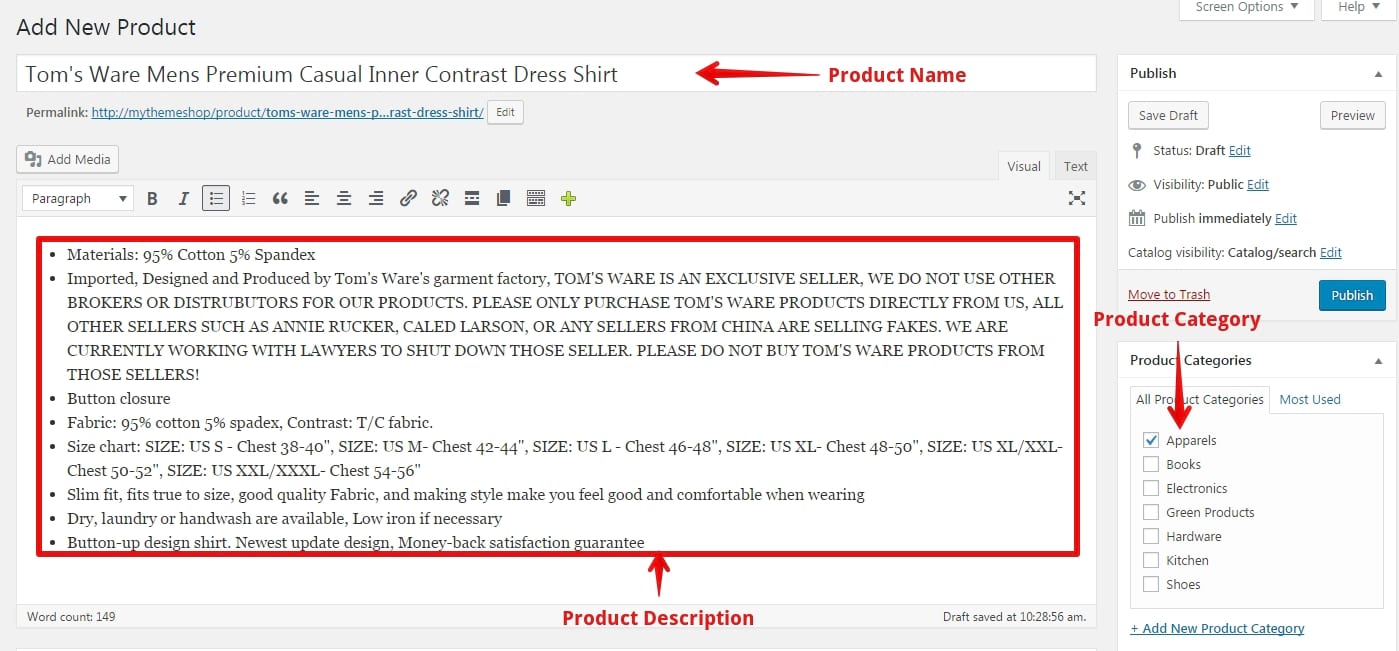 Scroll down a little bit and you will see a "Product data" section where we will dig deeper into the item. Because we're advertising an Amazon affiliate product, choose "External/Affiliate product" from Product Data. Enter information like the product URL and pricing plus the same product description we just typed in previously.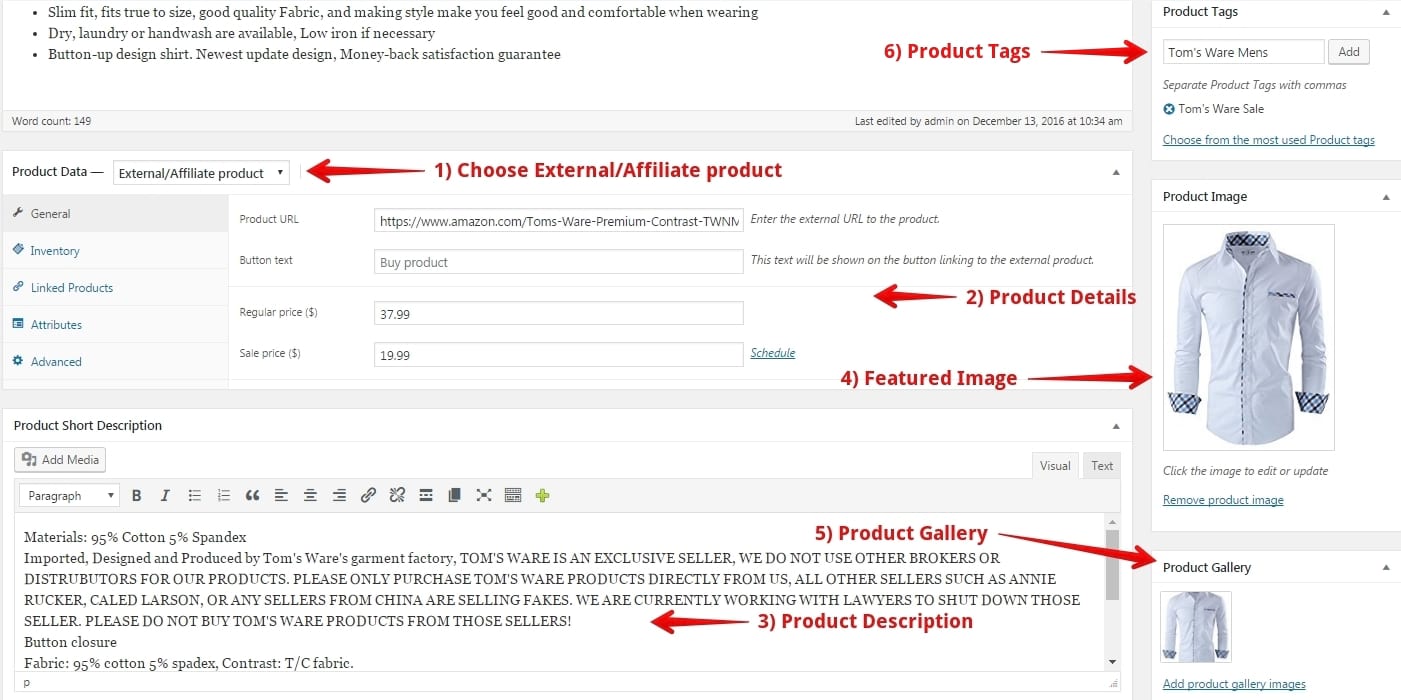 After that, pick out the most suitable image for your product - it should be clean and professional. We recommend that you save the product image from your affiliate account:

Finally, utilize the correct tags to describe your product. This is the same information you provide when creating a WordPress blog article.
Step 5: Save your changes
Last but not least, don't forget to "Publish" your newly created WooCommerce Amazon affiliate product to make it available on your website:
Quickly take a look at the result and feel free to make any further adjustments on your choice or simply create more products if it is necessary: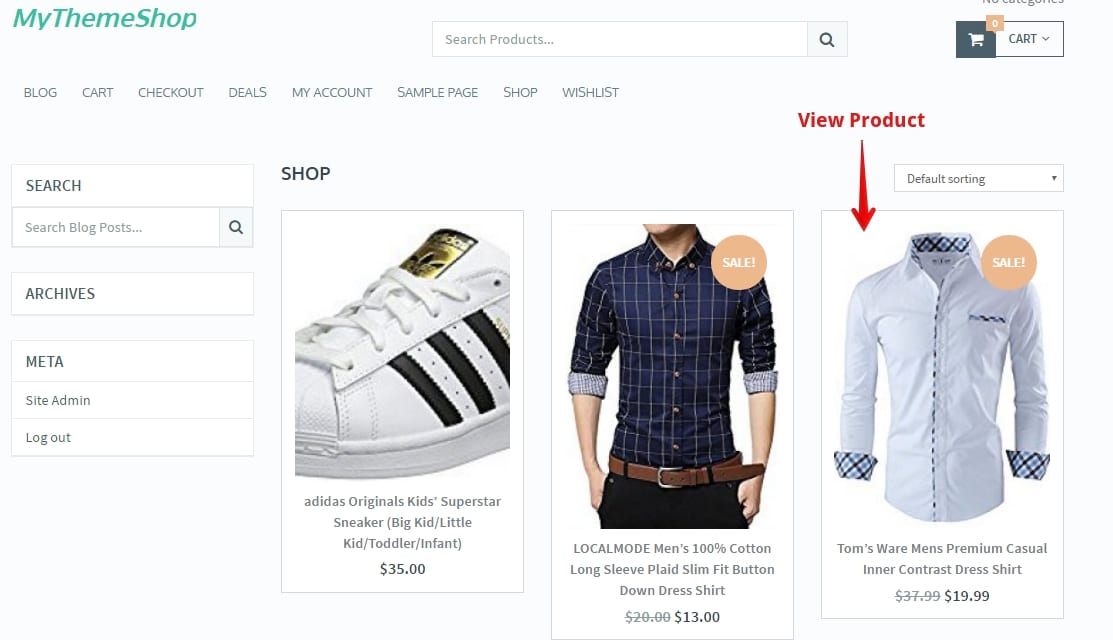 4 Best plugins for adding WooCommerce Amazon affiliate products
Though Amazon's affiliate program has a lot of assistance options, it isn't completely frictionless on its own. You'll find it increasingly difficult to keep track of the number of affiliate links you've posted and the income each one produces as you add more to your site. Therefore, using a productive WooCommerce Amazon affiliate plugin might help you not only save time but also reach the peak for efficiency.
If you have not made up your mind with any specific extension, let us help. Below is the list of top 4 must-try plugins for WooCommerce Amazon affiliate products:
AAWP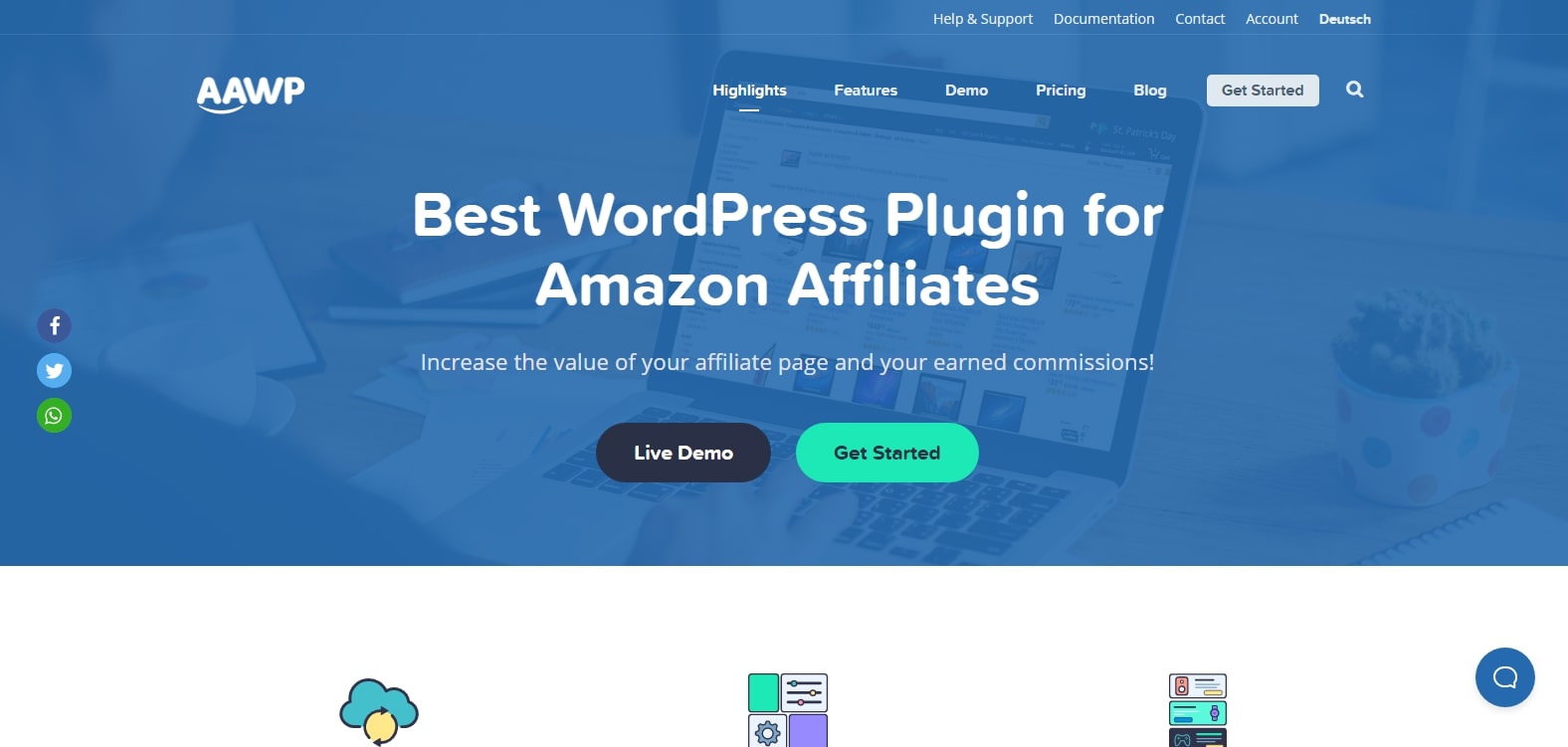 The Amazon Affiliate WordPress Plugin (AAWP) is one of the most well-known WordPress plugins for Amazon affiliates. It comes with a set of tools to help you advertise Amazon goods more successfully. Affiliate links may be placed in a variety of ways with AAWP, including hypertext links inside your content, boxes with customizable product descriptions and pricing displays, and comparison tables for two or more items.
Other outstanding features you may find at AAWP are:
Comparison table: the table builder tool may be used to generate realistic product comparison tables like the one shown above.
Caching: to enhance speed and minimize API calls, AAWP will store product information locally.
Link geotargeting: takes users to the appropriate Amazon location depending on their location.
Support for Google Accelerated Mobile Pages (AMP): your product boxes will continue to function in AMP content, allowing you to enhance mobile performance.
WZone
WZone is specifically designed to integrate Amazon affiliate links into WooCommerce-powered websites. This plugin essentially allows you to pick goods from Amazon.com and show them in the same way that WooCommerce products are displayed. Visitors to your site may browse these items like they would on a normal WooCommerce site, but when they're ready to buy, they'll be sent to Amazon.
Moreover, you may set up a genuine dropshipping arrangement in which customers buy goods directly from your website. Then you may go back to Amazon and place your own purchase to complete the transaction. This takes some human labor on your side, but it offers you complete control over your margins instead of depending only on Amazon Associates commissions.
You might found multiple useful features included in WZone, too:
Amazon product reviews are shown.
Multiple Amazon shop locations are supported.
Display badges on your shop that indicate which items qualify for Amazon Prime delivery.
Product information is automatically spun in a content spinner.
You don't need an API key to sync and import goods.
AAPro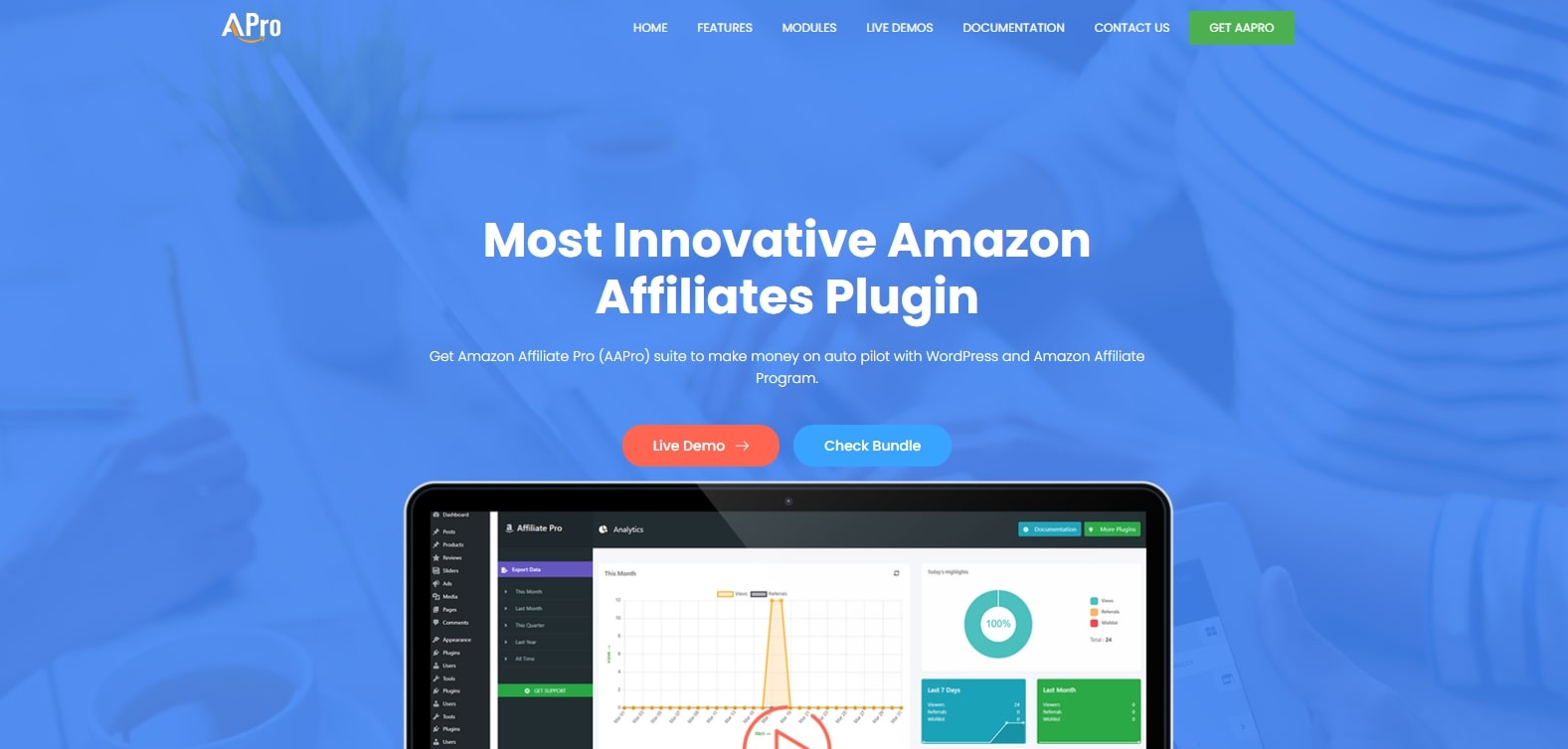 With AAPro, All of the items on your WordPress site are accessible to your visitors. When they go to buy anything, they'll be taken to Amazon to finish the transaction, and you'll be paid a commission. Additionally, you have many options for importing goods into your shop, as well as the ability to show actual Amazon product reviews.
AAPro is also designed for ease of use: you can set up your plugin, search for and import Amazon goods, and create your product listings all from your WordPress dashboard. AAPro can also import and publish Amazon items directly to your website.
You can try out some of the most interesting features at AAPro while creating WooCommerce Amazon affiliate products for your online store, such as:
Visitors may add items to their Amazon shopping baskets without leaving your site using the remote add-to-cart feature.
Customers can get price notifications when a product's price decreases on Amazon or on your website
Allows customers to build a wishlist of items they want to buy later.
AzonPress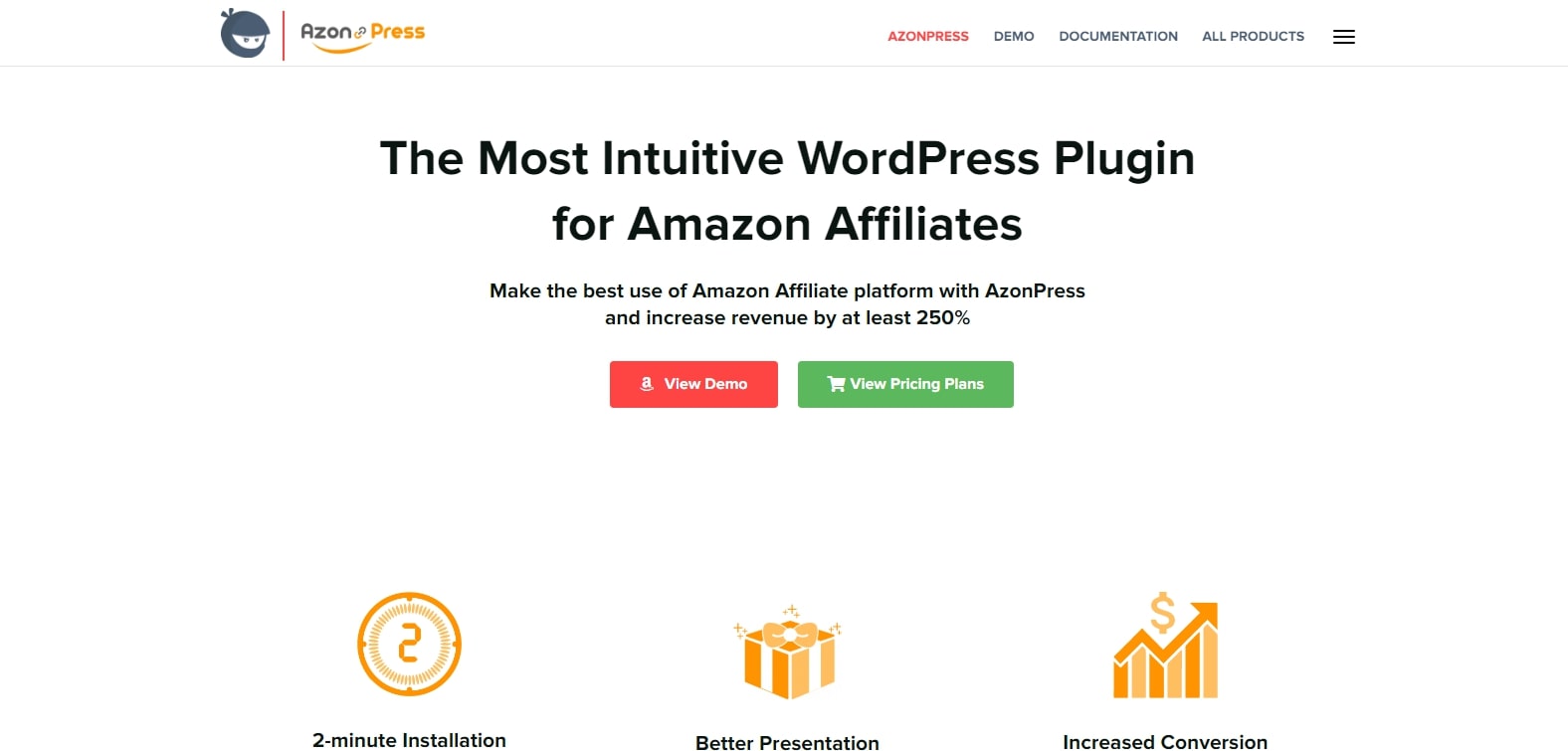 AzonPress allows WordPress users to effortlessly include Amazon affiliate connections in the form of text links, configurable box displays, and comparison tables on their websites. It also comes with a reporting dashboard that allows you to track link performance and profits over time. Furthermore, you may include both simple text affiliate links and a choice of more comprehensive product displays in your affiliate links.
Conclusion
To sum up, we hope that our article on How to add WooCommerce Amazon affiliate products to your website has answered all your questions, from the advantageous points to some potential plugins to try out. From then, you can make the best decisions related to this matter and earn higher revenues in the future.
New Posts
Subscribe
Stay in the know
Get special offers on the latest news from AVADA.
40k
subscribers has been joined!
Earn $10 in reward now!