9+ Best Shopify Medicine Themes 2023
Are you looking for Shopify Medicine Themes? You are in the right place! 9+ Best Shopify Medicine Themes have been reviewed and manually picked up by our AVADA Commerce team from website, marketplace such as: Themeforest, Shopify Themes or TemplateMonster. Medicine Themes have been collected based on the following criteria: number of sales, reviews, ratings and social metrics. The best Medicine themes collection is ranked and updated in June 2023.
Medicine Themes for Shopify
Here is a list of best Medicine themes for shopify:
Contact Lens - Medicine theme by Jetimpex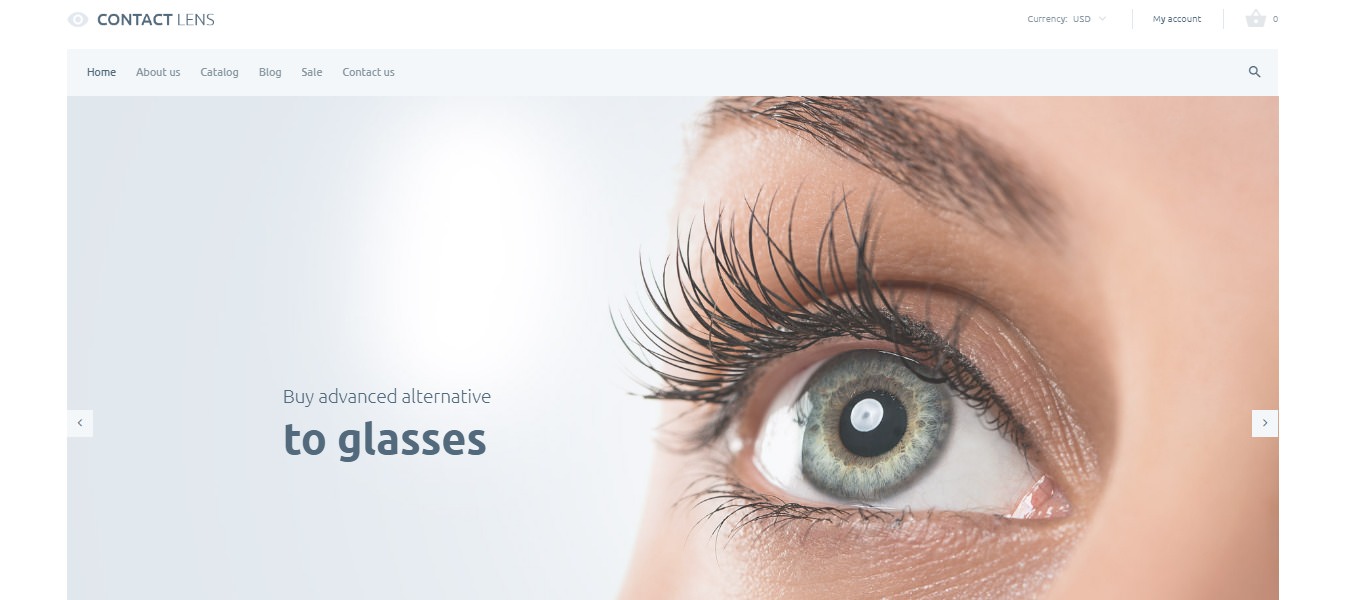 Theme features
Product Badges
Sorting options
Collection list
Sliced
Brands
Lens Store Shopify Theme is the special theme for medical equipment store. With a professional image, a neat manner and in pastel color scheme, this theme provide the best looks for visitors. In addition, this theme allows admins to customize their websites by using an intuitive admin panel. Moreover, you can take advantage of the outstanding features of Lens Store to get your business dreams. Especially, the store owners can integrate commenting system and get the request additional information, questions about the products. It is easy for any visitors to approach to your products because of SEO-friendly, cross browsers compatibility and a fully responsive feature; therefore, it can drive the number of customers and increase your conversion rate.
More Info / Download Theme Demo
---
Medical Equipment - Medicine theme by Jetimpex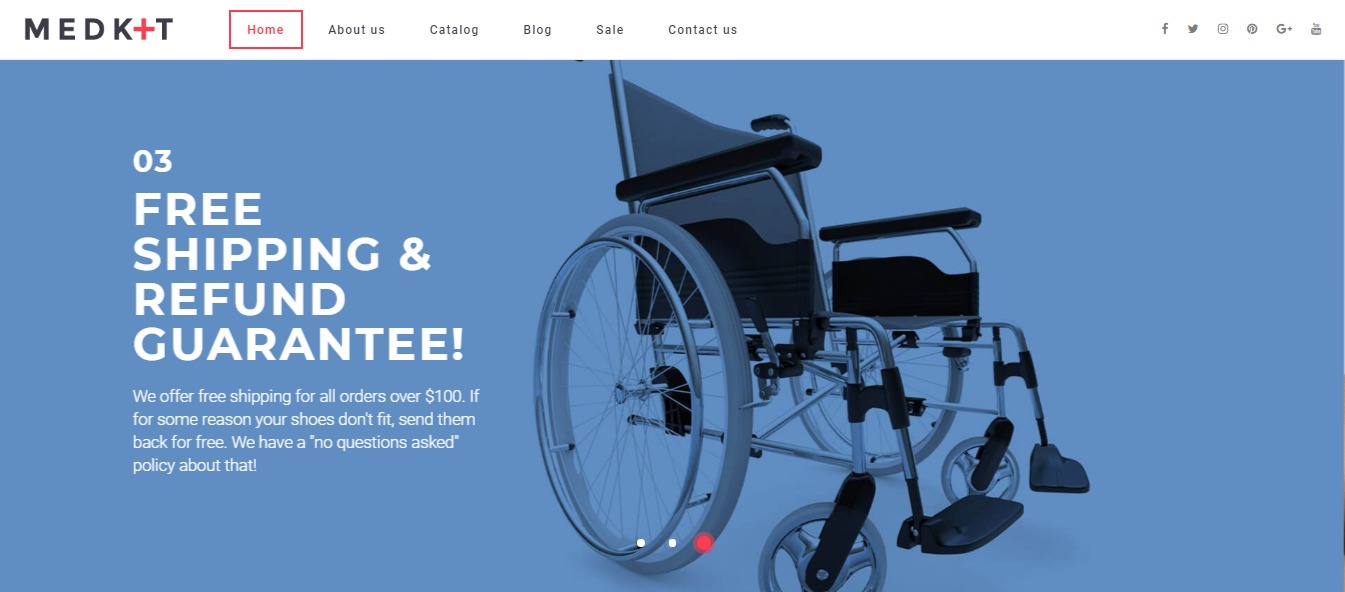 Theme features
Google Fonts
Testimoials
Mega Menu
CrossBrowser
Gallery
The Medical EquipmentTheme is designed for medical stores and selling medical equipment. Furthermore, Mega Menu is the powerful tools for creating a better look and professional navigation easily without technical knowledge. It allows organizing your categories, subcategories easily with different content showing-off. In addition, the images of your products will be shown beautifully by website slider which is the great thing in term of presenting important information. Last but not least, admins can customize their pages better by Boost Google Fonts, Testimonials features, etc.
More Info / Download Theme Demo
---
FirstAid - Medicine theme by Jetimpex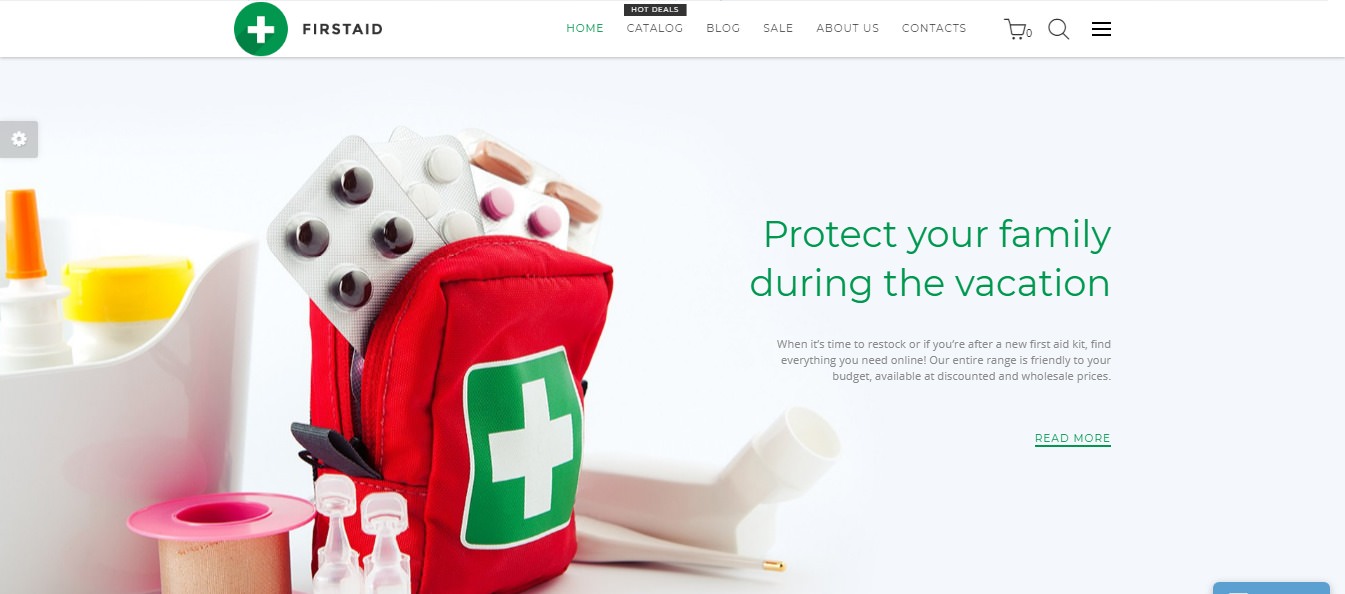 Theme features
Parallax
Product Carousel
Sorting optios
Prduct Carousel
Megamenu
You are looking for a theme such as fully responsive and SEO-friendly, FirstAid Medical Shopify Theme allows the users to customize their own pages. This theme is especially made for medicine, first aid and medical equipment stores. It includes for Product badges providing effective promotion of your products. Furthermore, the drop-down menu will navigate users through your site. Moreover, the products can be displayed with highlight features straight on the homepage. Every client will be updated on the latest store news by newsletter subscription. The blog functionality is also the useful tool for visitors who will give your store higher search and better engine ranking.
More Info / Download Theme Demo
---
Stationery - Medicine theme by Jetimpex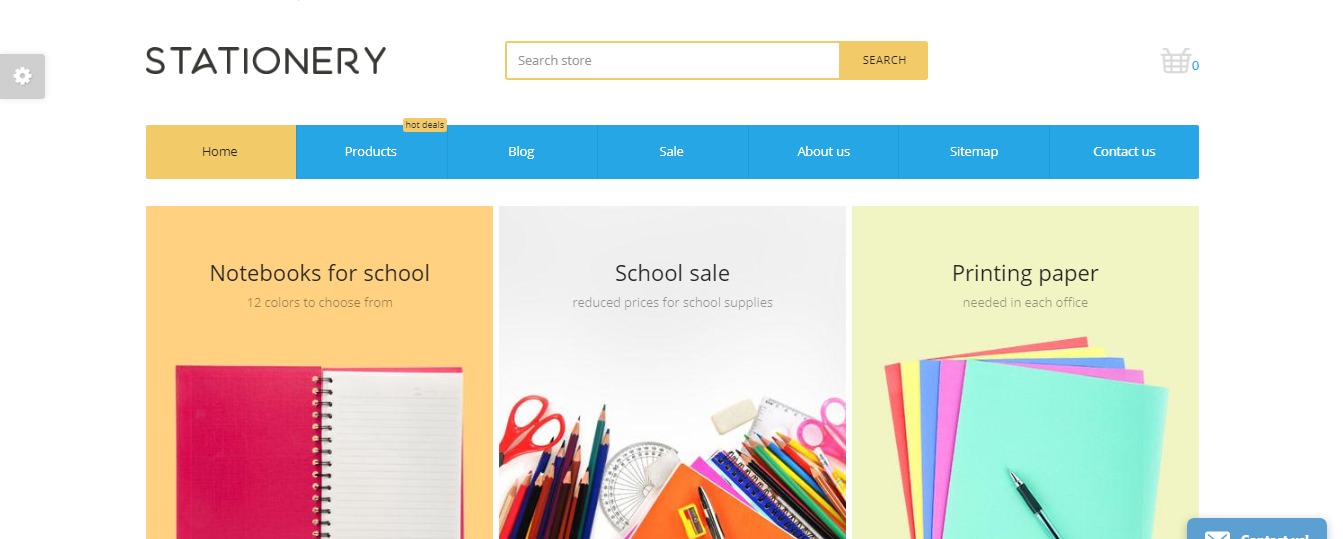 Theme features
Blog
Facebook like box
Ajax cart
Product Carousel
Theme Color Switcher
For a SEO friendly and well-documented Shopify Theme, Stationery brings a fully responsive, clean design and flexibility for your website. Moreover, the Stationery Store Shopify Theme has produced to increase the interaction between customers and store owners and the best functionalities such as Theme Color Switcher and Multi-language and Multi-currency support. By these features, your theme is much more user-friendly; moreover, Wishlist plugin makes your clients fully free to choose the expected products. Furthermore, users can show all related products with Product Carousel. In addition, there are many other helpful features such as Sorting Options, Product Badges, and Ajax Cart, etc which make your website easy and enjoyable.
More Info / Download Theme Demo
---
Shopme - Medicine theme by Arenatheme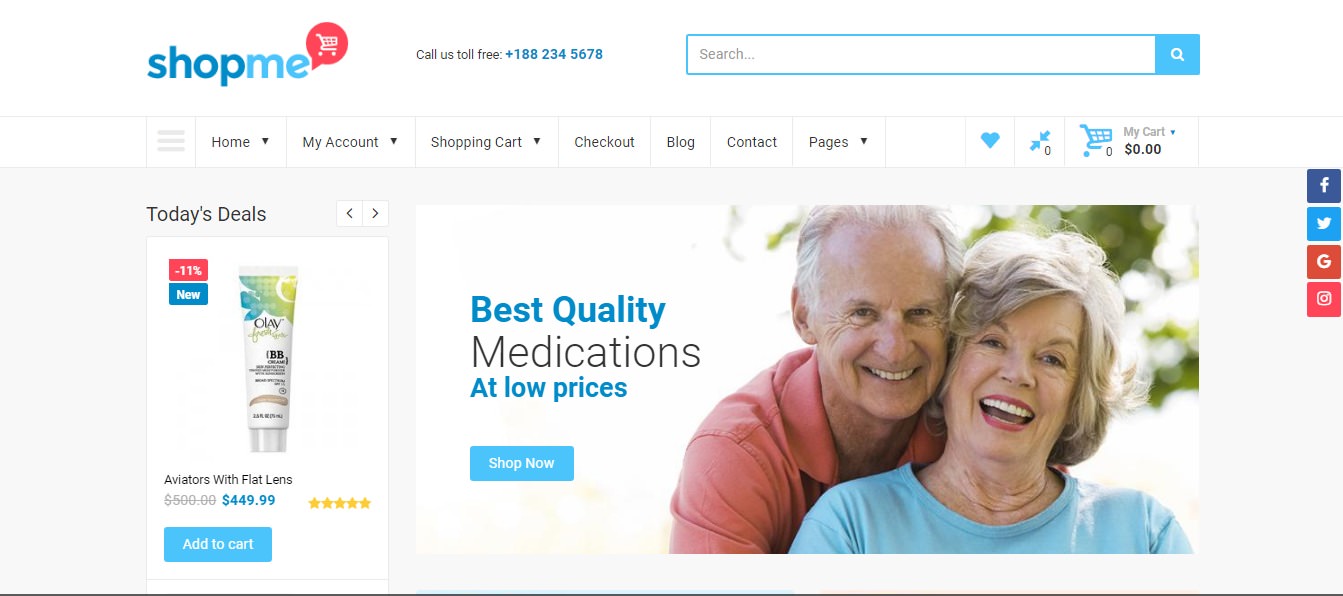 Theme features
Lifetime free updates
Advanced Typography Options
Product Deal countdown time
Wide & Boxed Layout Versions
EU Privacy Popup
ShopMe - a new Shopify theme with a clean, beautiful design. Moreover, this theme includes powerful, flexible back-end and it is perfectly suitable for different types of online stores such as drug equipment, nutrition, pharmaceutical products. Furthermore, the Shopme has all needed e-commerce features to make the store owners online business successful. For example, the powerful theme options panel, section layout editor for homepage will bring about the best looks for customers.
More Info / Download Theme Demo
---
Pharmaso - Medicine theme by Jetimpex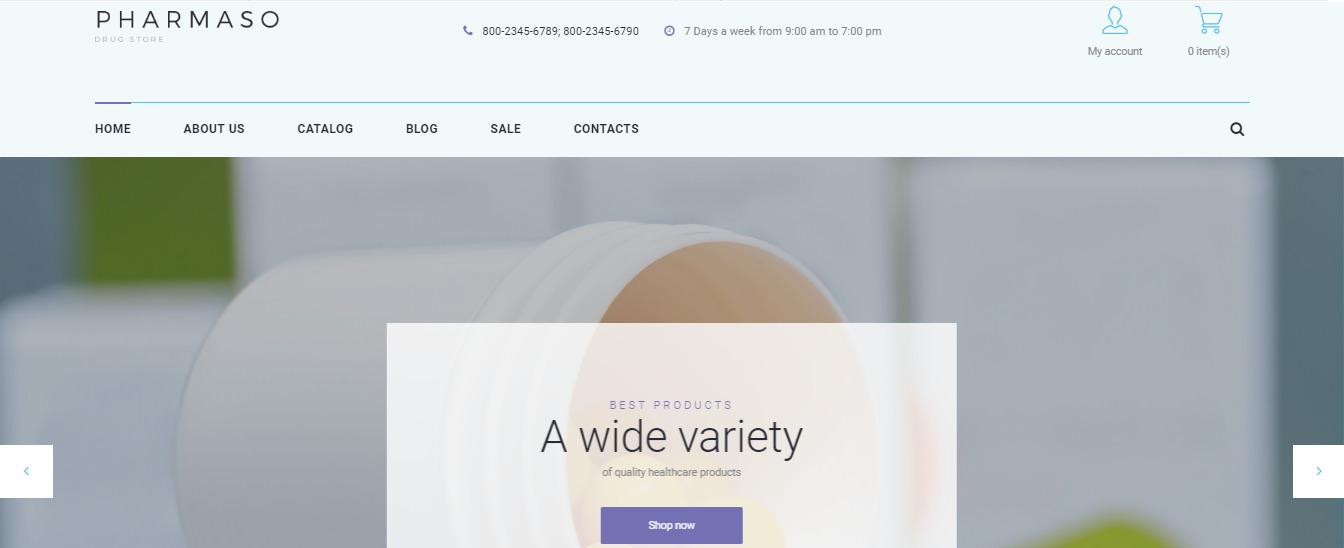 Theme features
Multiple sorting options
Valid sematic coding
Drag & Drop
Crossbrowser
Documentation included
Pharmaso is the solution for store owners who are looking forward to an innovative theme to drugstore online. This theme is fully responsive and well-documented which helps admins install and use easily. Furthermore, it is a top-notch theme and free to drag & drop. Moreover, it helps admins to set up the most suitable homepage by an intuitive interface and helpful features. It includes a clean design and an advanced navigation. Moreover, this Shopify theme comes with the multiple sorting options and product badges. Pharmaso also supports multi-currency, multi-language drugstore website. That's such an seamless website building with medical Shopify theme.
More Info / Download Theme Demo
---
Nutrition Store - Medicine theme by Jetimpex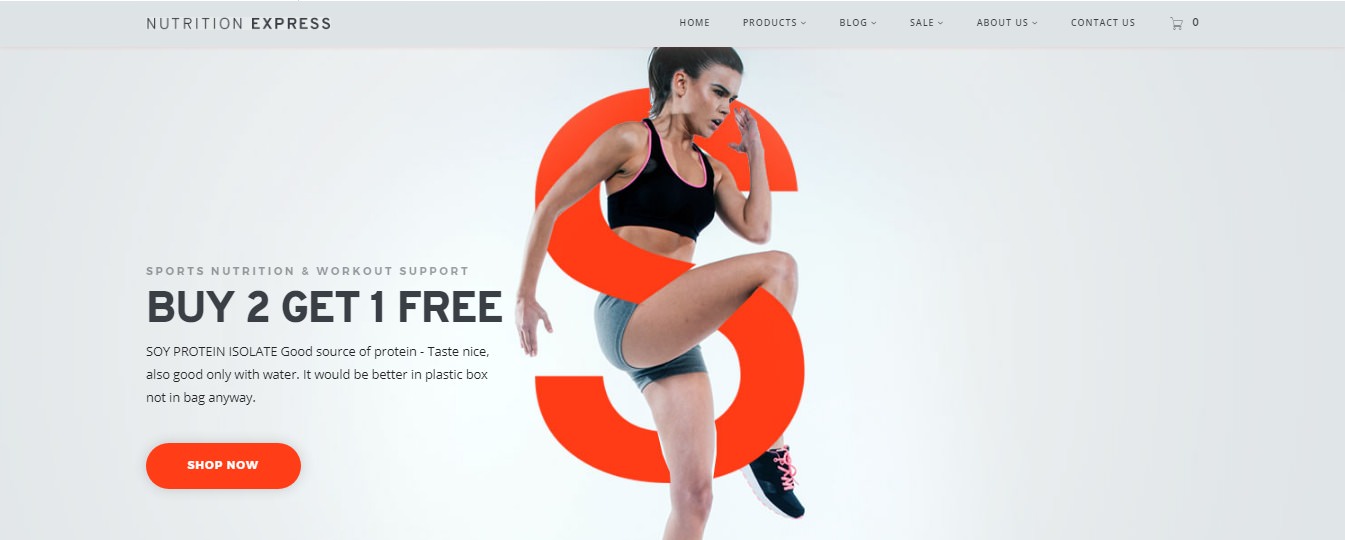 Theme features
Cross-browser compatibility
15 trendy layouts
Support multi-currency and multi-language
Image with text overlay
Google web fonts
Are you looking for the best theme which is designed for nutrition stores helps boost the sales? Nutrition Store is one of the best choices for the nutrition shop website, which helps meet this fully responsive Shopify theme with a simple step by step documentation. Furthermore, it comes with a clean design, which can help the audiences stay focused on the variety of the bodybuilding. Moreover, the compatible cross-browser is one of the outstanding features. There are 15 trendy layouts allow admins to customize your homepage; moreover, which favorable nutrition products without reloading the page. For a few clicks, you can have a huge variety of sorting options to find necessary nutrition goods. In addition, Nutrition Store is a powerful theme with MegaMenu, slider, Google web fonts collection, Google map, contact form, etc helps store owners increase the sales.
More Info / Download Theme Demo
---
Ap Healthy Care - Medicine theme by Apollotheme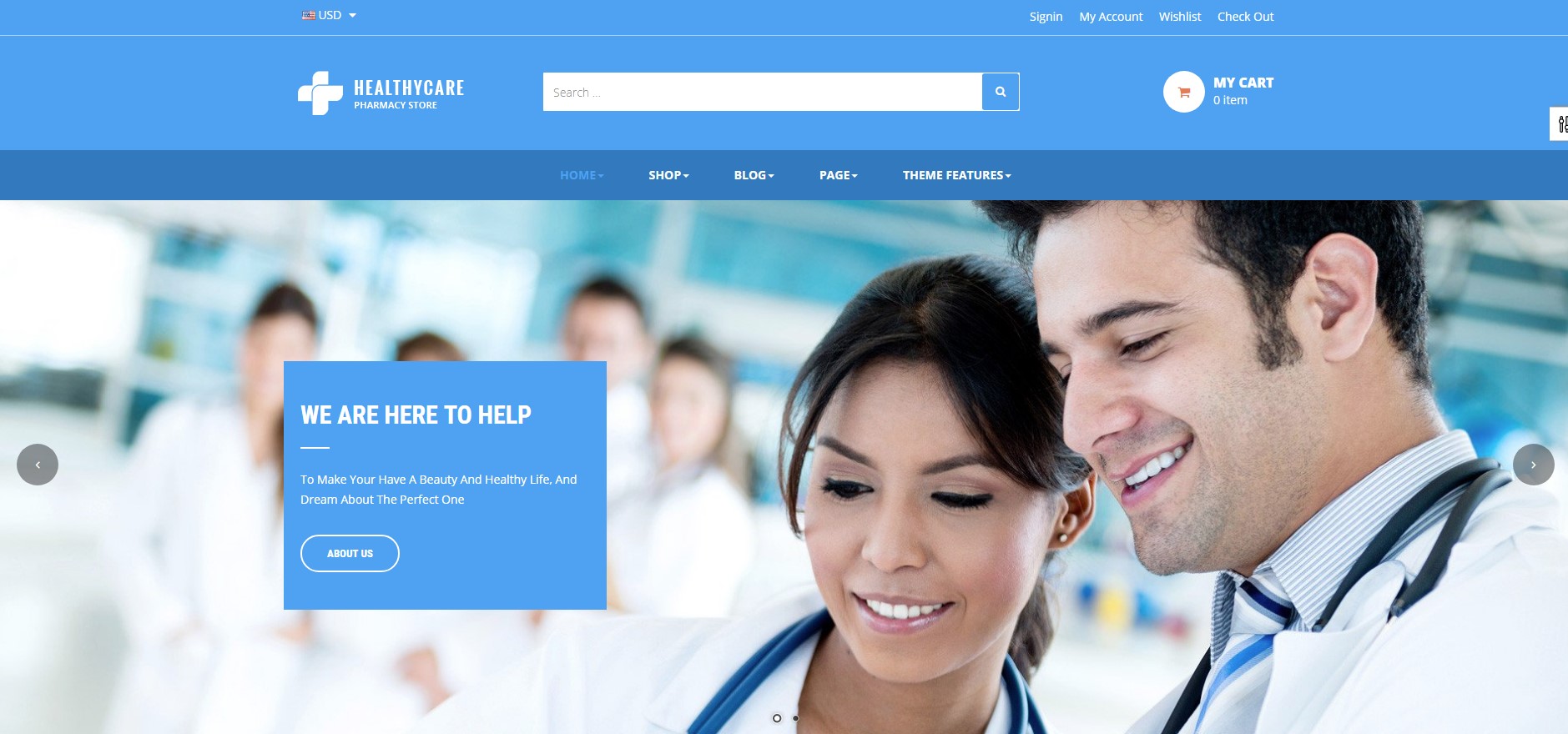 Theme features
Unlimited colors supported
Font awesome icons integrated
Build on HTML5, CSS3 & Bootstrap 3
Multiple header styles
Grid & List mode included
Strong Mega Menu supported
Easy to configure
Built on CSS 3 and HTML 5, Healthy Care is a modern theme that caters to Shopify. It is easily compatible with any device. Plus, with tons of powerful features, Ap Healthy Care helps your store drive traffic, improve revenues, and increase conversion rates dramatically. This template includes a unique style and colorful colors, you can completely choose the style of your store. Furthermore, Ap Healthy Care includes a flexible control panel that helps you manage your website better and more easily.
More Info / Download Theme Demo
---
Ap Koreni - Medicine theme by Apollotheme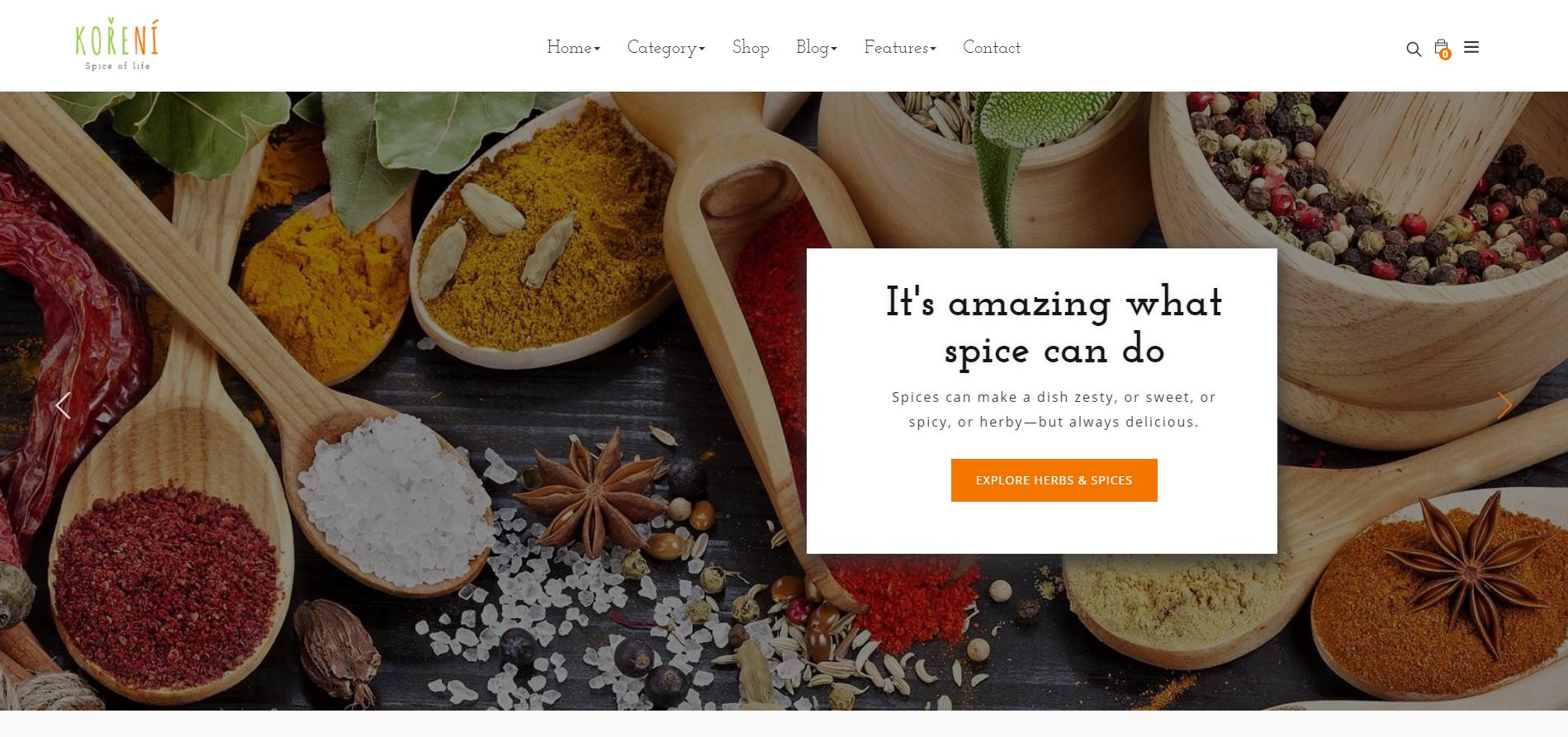 Theme features
Powerful configuration
Strong Mega Menu included
Support Slideshow
Multiple header styles
Integrate Font awesome icons
HTML5 and CSS 3 built
Unlimited colors
If you are looking for the best theme for your store selling seeds and herbs, Ap Koreni Shopify Theme is the smart choice. This theme is designed to be fully compatible with any device. In addition, Koreni Shopify theme comes with a variety of powerful modules that help improve the user experience of the customer and increase sales for online stores significantly. In addition, this is a customizable theme that will make the newbie more convenient in managing the store. Don't hesitate to choose this great theme for your online store.
More Info / Download Theme Demo
---
You are using Wordpress platform? Let's take a look at the review Best Medicine Themes for Wordpress
How AVADA Commerce ranks 9 Shopify Medicine themes
These 9 Medicine themes for Shopify are ranked based on following criterias:
Theme rating review on Themeforest, Shopify Themes Marketplace, Templatemonster, MOJO Marketplace and more.
Themes' reviews and ratings.
The theme's design.
The vendor's reputation on social networks, and search engine ranking.
Social networks metrics such as Facebook, Twititer, Google+.
AVADA experts' reviews
Top 9+ Shopify Medicine Themes / Templates
Thank to every theme vendor that has made the 9+ best Shopify Medicine themes/templates list! This is the most comprehensive list of best Medicine on the internet and we are honoured to have you as part of this!
We would like to give the best commendation for all of vendors who have done the number one of Medicine brief! It is appreciated to be the most awesome and exhaustive result from searching on Google. We are pretty proud of your appearance of this task. Many thanks for your benefaction to our lives!
If you want to add or remove an item in the Medicine list, feel free to contact us at Contact us
Find more themes, please visit our Shopify theme reviews!
People also searched for
shopify medicine themes

medicine themes for shopify
top medicine theme for shopify

top shopify medicine themes