How to Set Up Notifications and Fraud Prevention on Shopify
Last updated: December 01, 2023
It is undeniable that Shopify Payments is the most powerful platform online store owners could place their trust in for accepting online payments. With its wide range of useful, customizable integrated functions, you could now manage an entire business and financials at ease on the same platform.
After setting up Shopify Payments, a few simple steps to configure the tool would totally upgrade your user experience.
In this article, you would find detailed instructions with illustration on how to set up notifications and fraud prevention for Shopify Payments.
Setting Up Notifications and Fraud Prevention for Shopify Payments
Step 1: Go to Payment providers
First, log in your Shopify account, go to the Settings section in your bottom left corner and select Payment providers.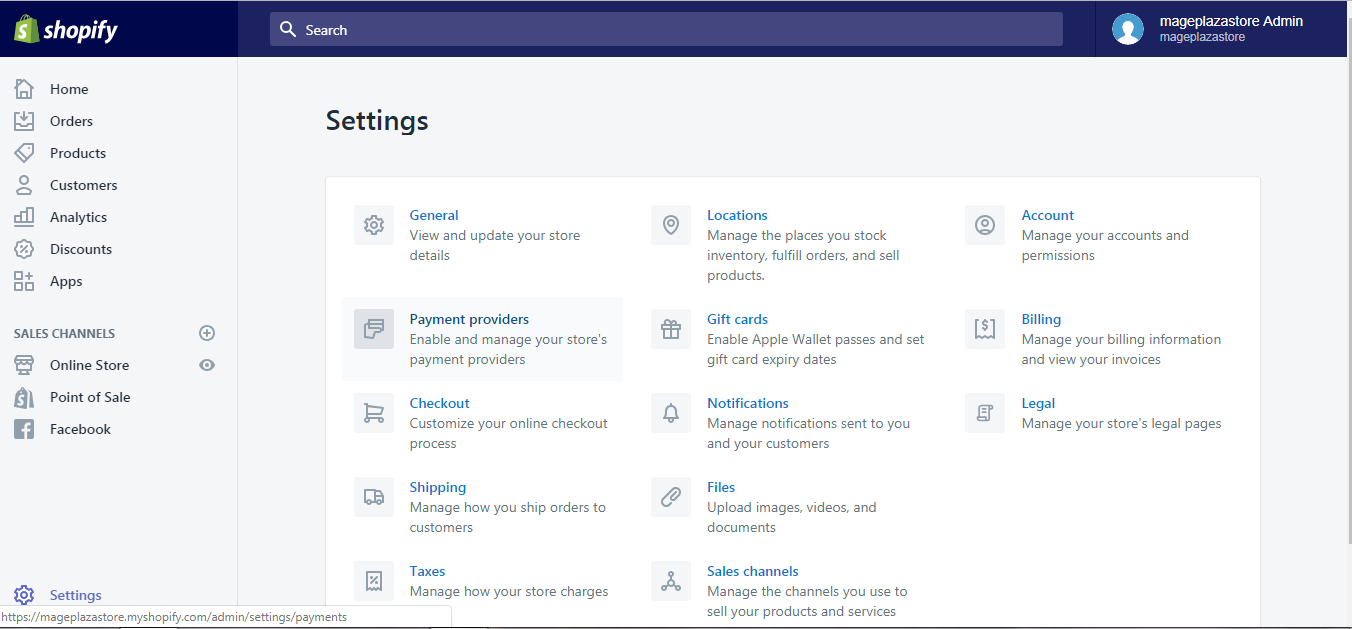 Step 2: Click Edit
As Shopify Payments has been enabled as a Payment provider, click the Edit button in this section.
Step 3: Edit bank account information
A list of notification and fraud prevention settings are then shown as below. Select those options that best suit your liking.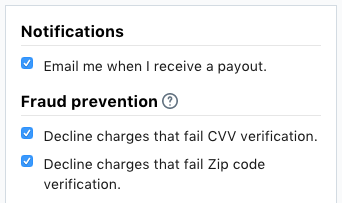 When you are done, click Save.
To set up notifications and fraud prevention for Shopify Payments on iPhone (Click here)

Step 1: Go to Settings After logging into your Shopify account, go to the Store symbol in the bottom right corner and select Settings.

Step 2: Tap Payments Next, in the Store settings section, a list of settings available to customize your store will be shown. Tap Payments.

Step 3: Tap Edit Tap Edit in Shopify Payments.

Step 4: Customize your settings Finally, check or uncheck the notifications and fraud prevention settings provided to best suit your own needs:

To finish, tap Save and you are done configuring your Shopify Payments notifications and fraud prevention.
Note: Should you find the terms from the Notifications and Fraud prevention checklist unfamiliar, take a look at the explanation below:
Notifications
Whenever Shopify Payment sends to your bank account a new payout, you will automatically receive an email from Shopify, which allows you to review the included order and customer details, as well as the payment amount and a link to the purchase in your shop. Check/Uncheck the box in Notification settings if you want to turn these emails on/off.
Fraud prevention
Shopify Payments is equipped with two fraud filters, AVS and CVV, to alert you if there is potential fraud in any order, which you can choose to either turn on or off:
Address Verification System (AVS)
AVS analyzes the numeric part of the customer's billing address and zip code, and the information on file with the credit card issuer to identify if there is any mismatch. Enabling AVS would mitigate the risks of unauthorized users making purchases using their stolen credit cards.
Card Verification Value (CVV)
As the storage of the CVV code, or the 3 or 4 digit number on the back of a credit card, is prohibited by all credit card companies with no exception, the CVV is strictly entitled to card owners with their cards physically in their possession. Thus, in case credit card information is stolen from a merchant database, the incident of data leakage would be a bit less of a catastrophe, because the CVV information is not included in any stored source.
Conclusion
Above is the detailed guide with illustration on how to set up notifications and fraud prevention for Shopify Payments on Desktop, iPhone, and Android. I hope it somehow helps solve your concerns. For more instructions like this, check out our Shopify tutorials..
Related Posts:
---
Mike is a content writer at Avada, with a love for video games, gadgets, and software. He has been writing about the industry now for over 7 years. He likes to keep up-to-date with the latest software releases. He's also an avid reader, and he enjoys spending time outdoors with family and friends. When he's not working, you can usually find him playing video games or exploring new outdoor activities.