Select Products to Edit in Bulk on Shopify in 3 Easy Steps
Last updated: December 01, 2023
People often use a spreadsheet if they want to adjust a number of products or variants at the same time. However, on Shopify, this action can be completed by using bulk editing. It can also use for adjusting collections, customers, inventory, and online store blog posts and pages on Shopify. Moreover, it is recommended to use bulk editor for web browsers like Google Chrome, Firefox, and Safari except for Internet Explorer (IE). Since IE limits the length of URL accessed, it may cause errors when using the bulk editor which works by including more parameters to URLs. Other browsers do not have a limitation on URL length then the similar errors will not occur and you can use them. If you still want to know how to select products to edit in bulk on Shopify, keep following this writing to dicover the process.
Step 1: Go to Products
Sign in to your account on Shopify and head to Products. There are smaller categories under this section, consists of All products, Transfers, Inventory, Collections and Gift cards, however, the system will automatically go to the All products. Therefore, you will see the list of all of your products on the screen display as in the picture below: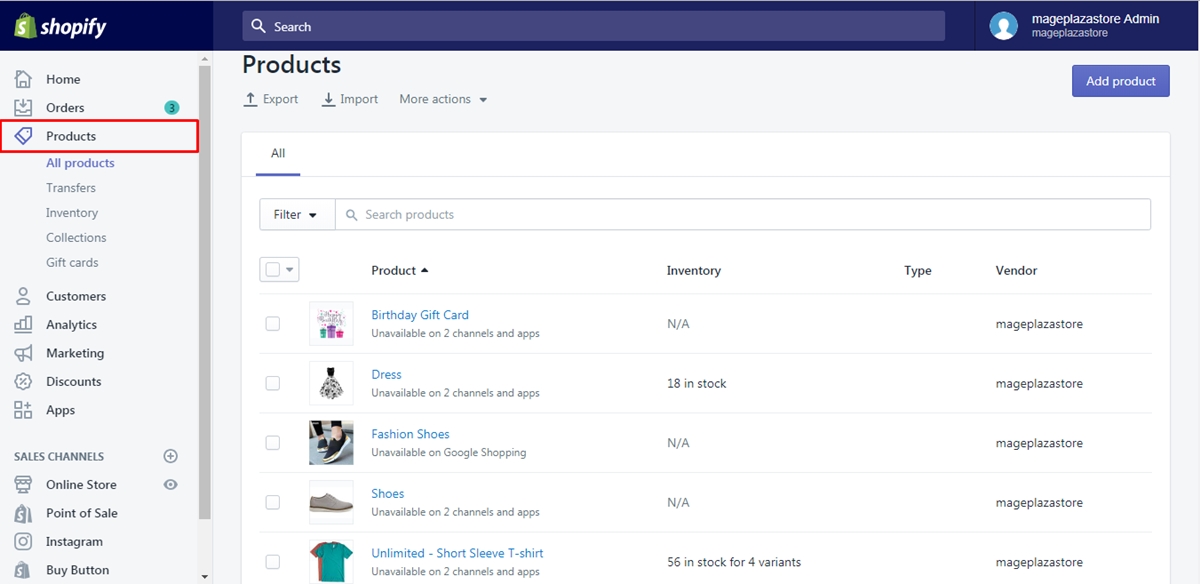 Step 2: Tick on boxes
You will find that there is a box next to each item in the list then you can check on these boxes to pick the products that you want to edit in bulk. Be noted that you can choose one or several goods at the same time. You can also select all the products you have by ticking on the first box with the ▼ icon beside. In other words, it is the box stays below the Filter.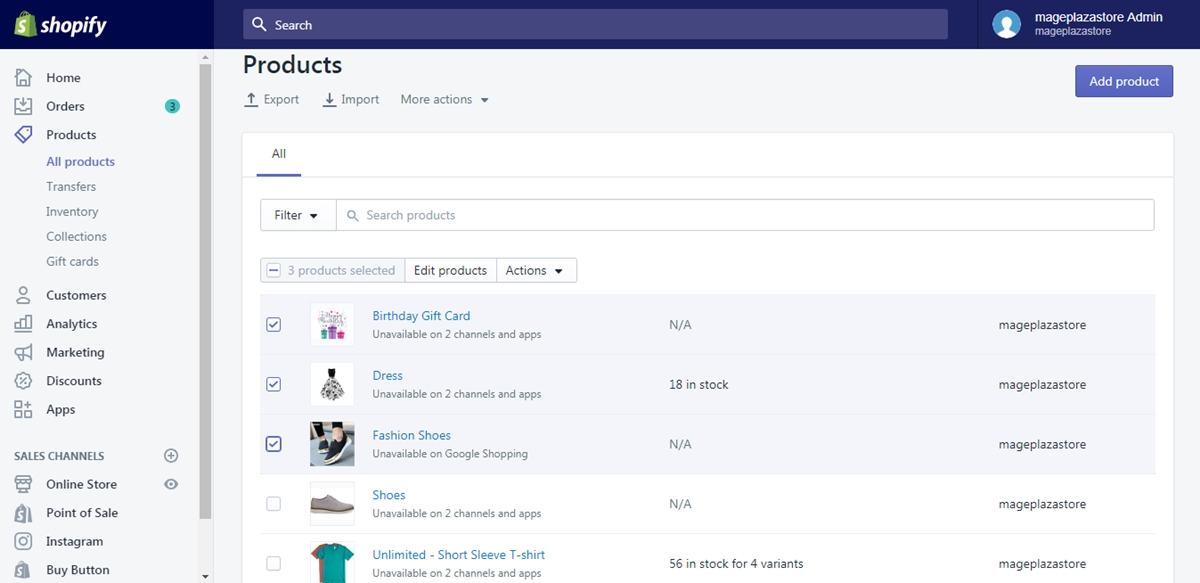 Step 3: Select Edit products
After the selection, the number of chosen goods will appear on the screen, right under the search bar. Next to it, you can see the Edit products button then press on that button. For example, I want to adjust three first items in the list of products, I will tick on these three boxes that it will show as 3 products selected. In addition, the Edit products stays between it and the Actions button that I need to click on the Edit products.
This is an example of what you will get after completing all of the above steps: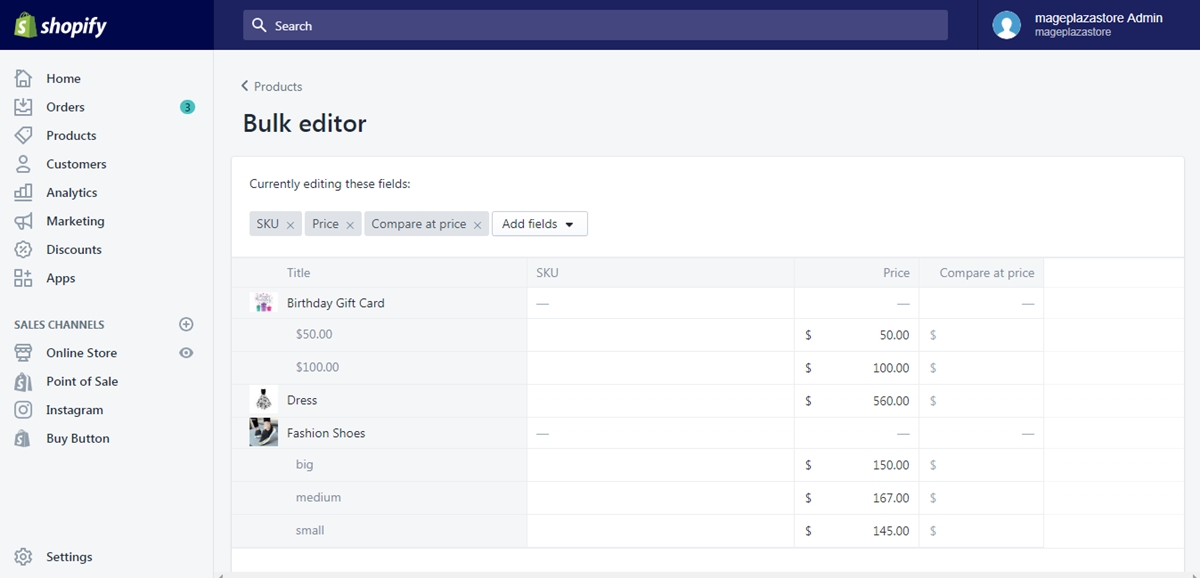 Conclusion
In short, this writing has given you the tutorial of how to select products to edit bulk on Shopify. Photos are also attached in each step with the aim to help you get a vision of what to do. The process is quite short and simple that it won't take much of your time to practice. It also benefits you in term of saving management time that I hope you enjoy this topic.
Related Posts:
---
Sam Nguyen is the CEO and founder of Avada Commerce, an e-commerce solution provider headquartered in Singapore. Sam aims to support more than a million online businesses to grow and develop.