How to Disable Two-Step Authentication on Shopify
Last updated: September 01, 2023
After reading the previous posts about how to enable two-step authentication for SMS text messages and how to enable two-step authentication for staff accounts you can know about the benefits of the two-step authentication. However, everything has two sides of it. When you are using that feature, you can find some drawbacks.
Instead of time-saving, the log-in process will take more time to identify because of the fact that you have to enter the password two times. Moreover, every time you suppose to log in, you must have your mobile device in hand. Thus, you may find this feature complex.
Therefore, here is the solution if you want to disable two-step authentication on Shopify.
How to disable two-step authentication
Step 1: Go to Account
Log in your Shopify account to access the admin page. Then, click Setting section at the bottom of the page. Afterward, many options will come out. Make sure to choose the Account button.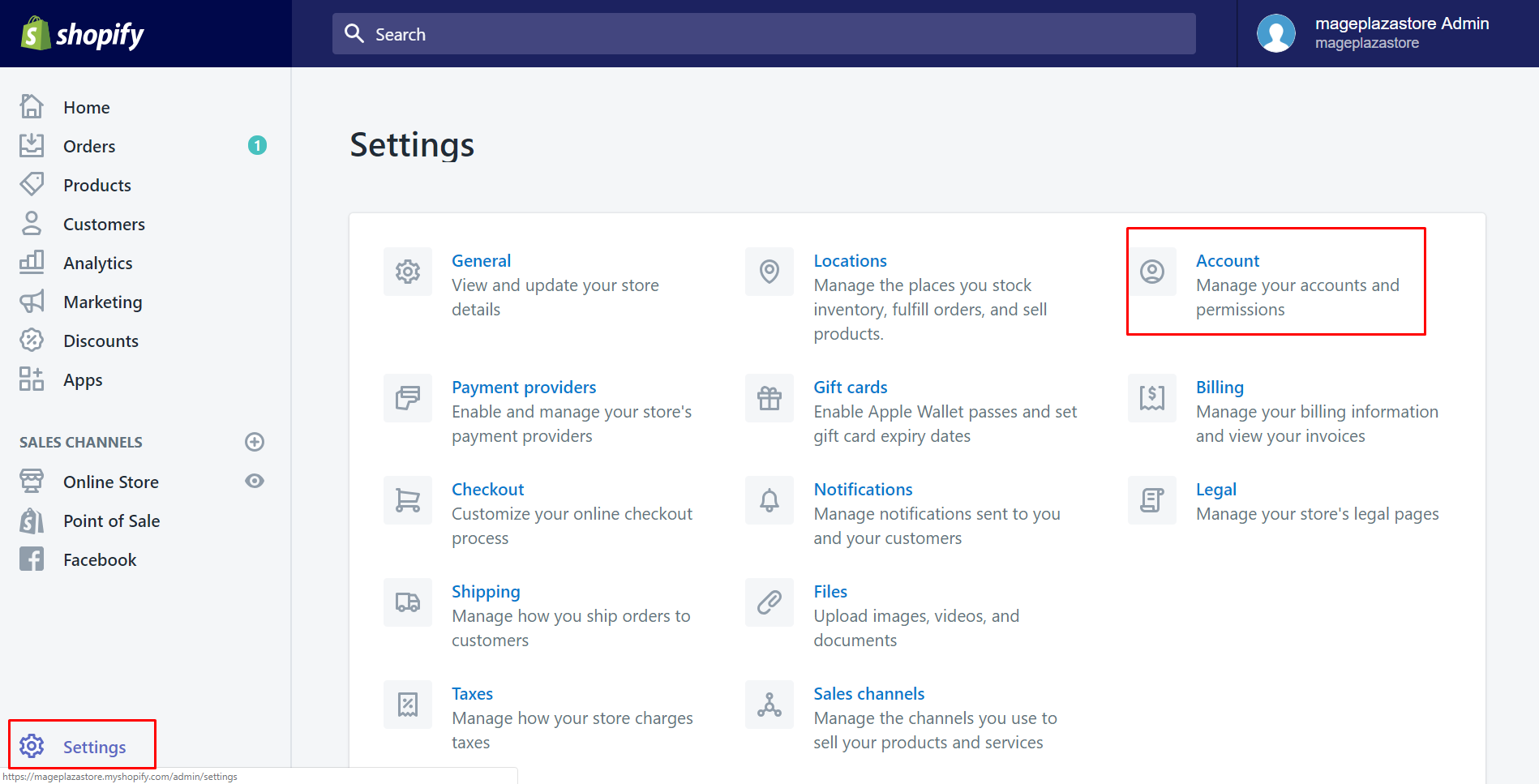 Step 2: Click the name
The section called Accounts and permissions is what you are looking for. You will see your name and all of your staffs here. Tap on your name to continue disabling.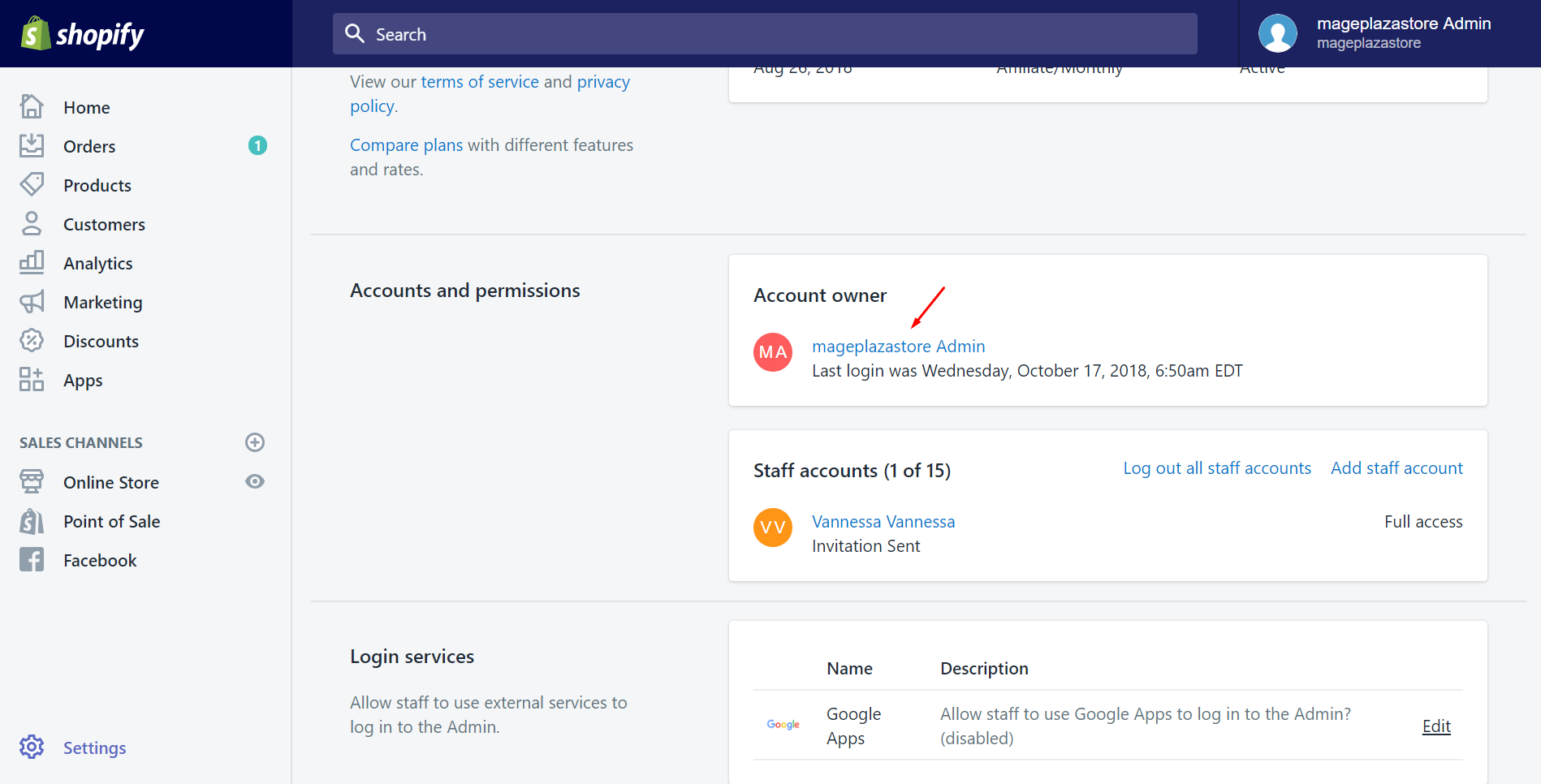 Step 3: Click Disable two-step authentication
Scroll down to find the Two-step authentication section. Afterward, select the Disable two-step authentication button to cancel it.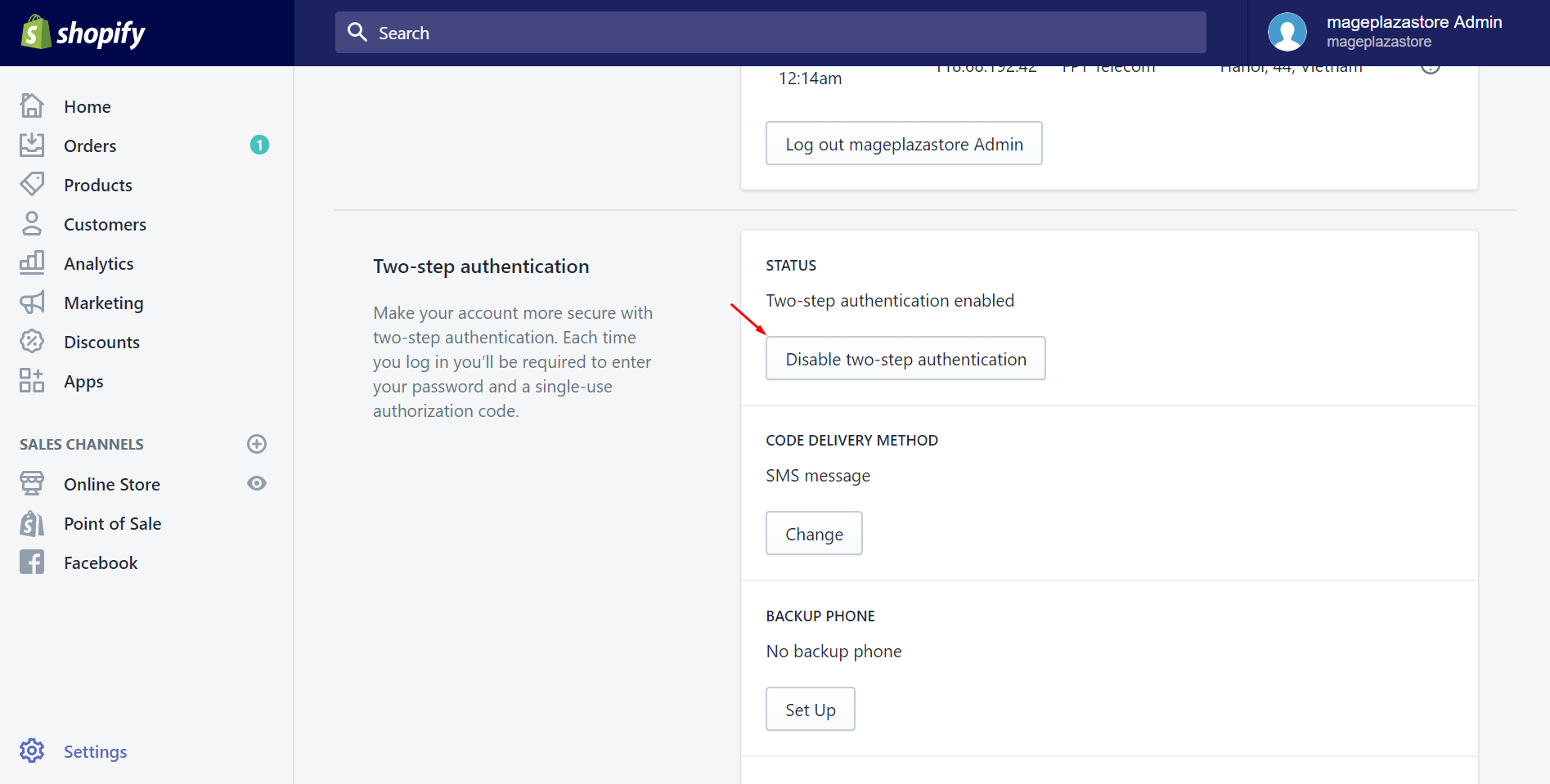 Step 4: Confirm again
This step is to ask you again to make sure that you really want the two-step authentication to be disabled. Tap on the Disable two-step authentication if you agree to remove it.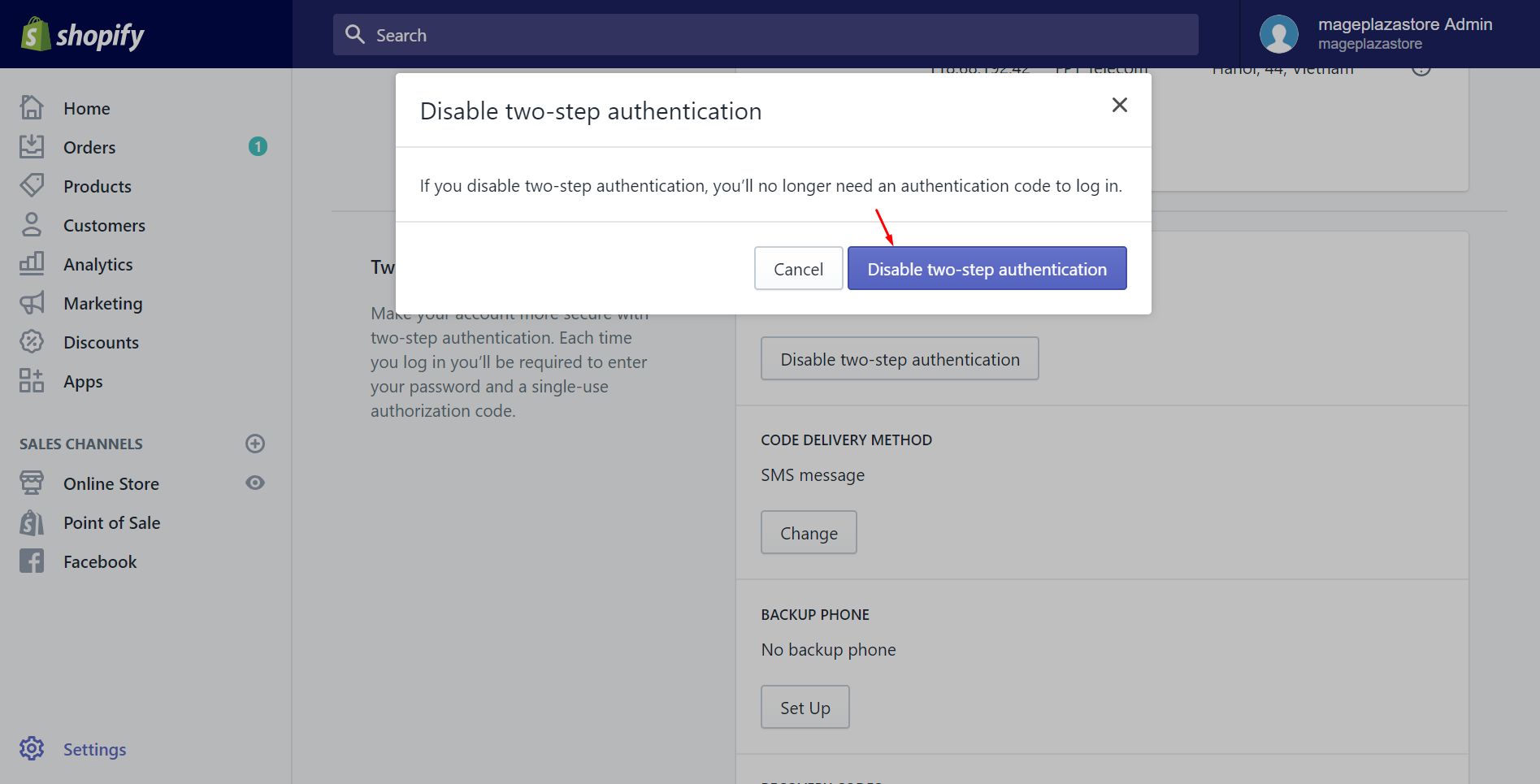 Step 5: Enter your password
Shopify would like to know whether the account owner or someone else tries to turn the feature off. To identify that you are doing this, enter your account password.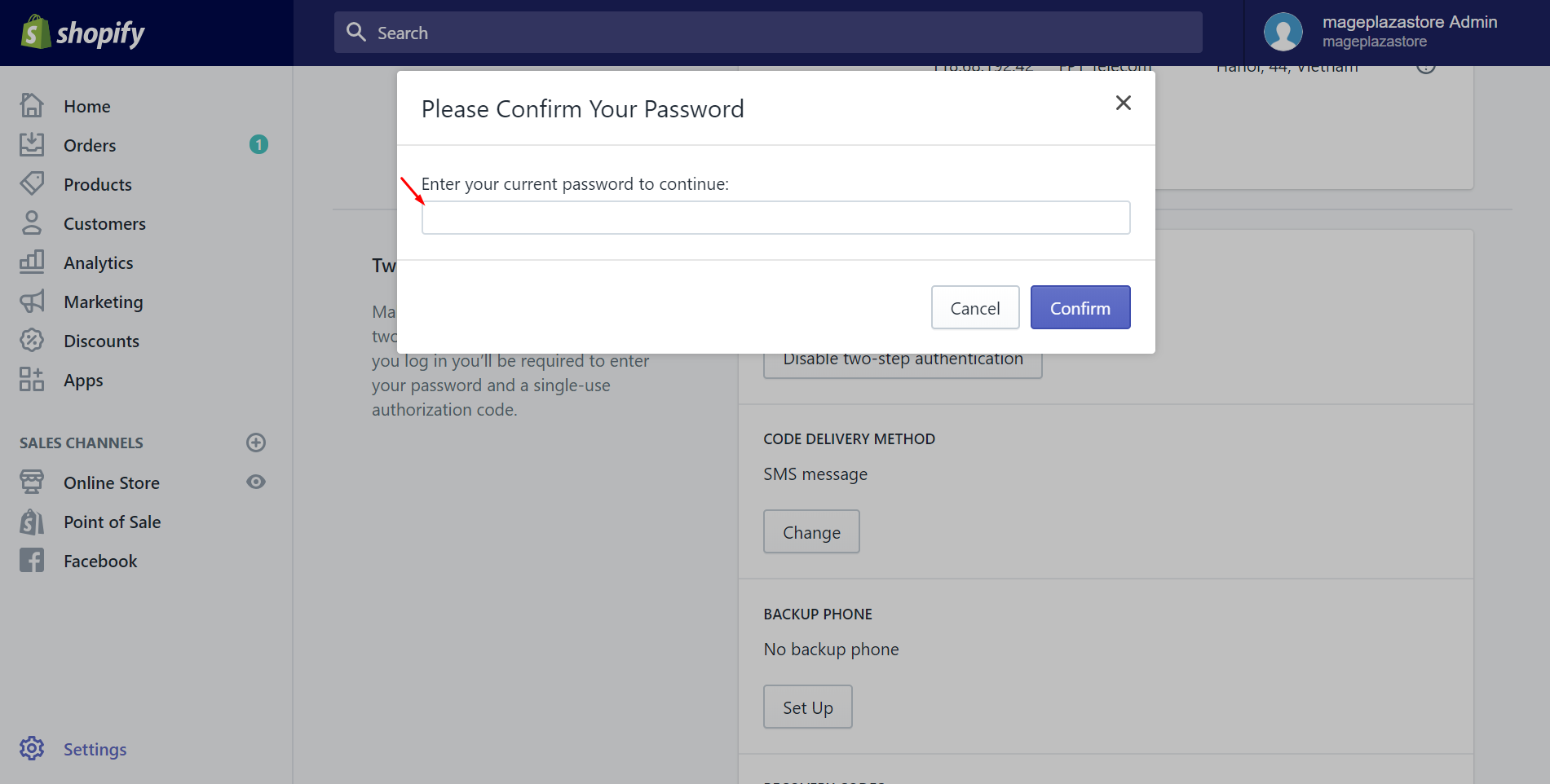 Step 6: Click Confirm
Finally, to complete disabling the two-step authentication, click on Confirm.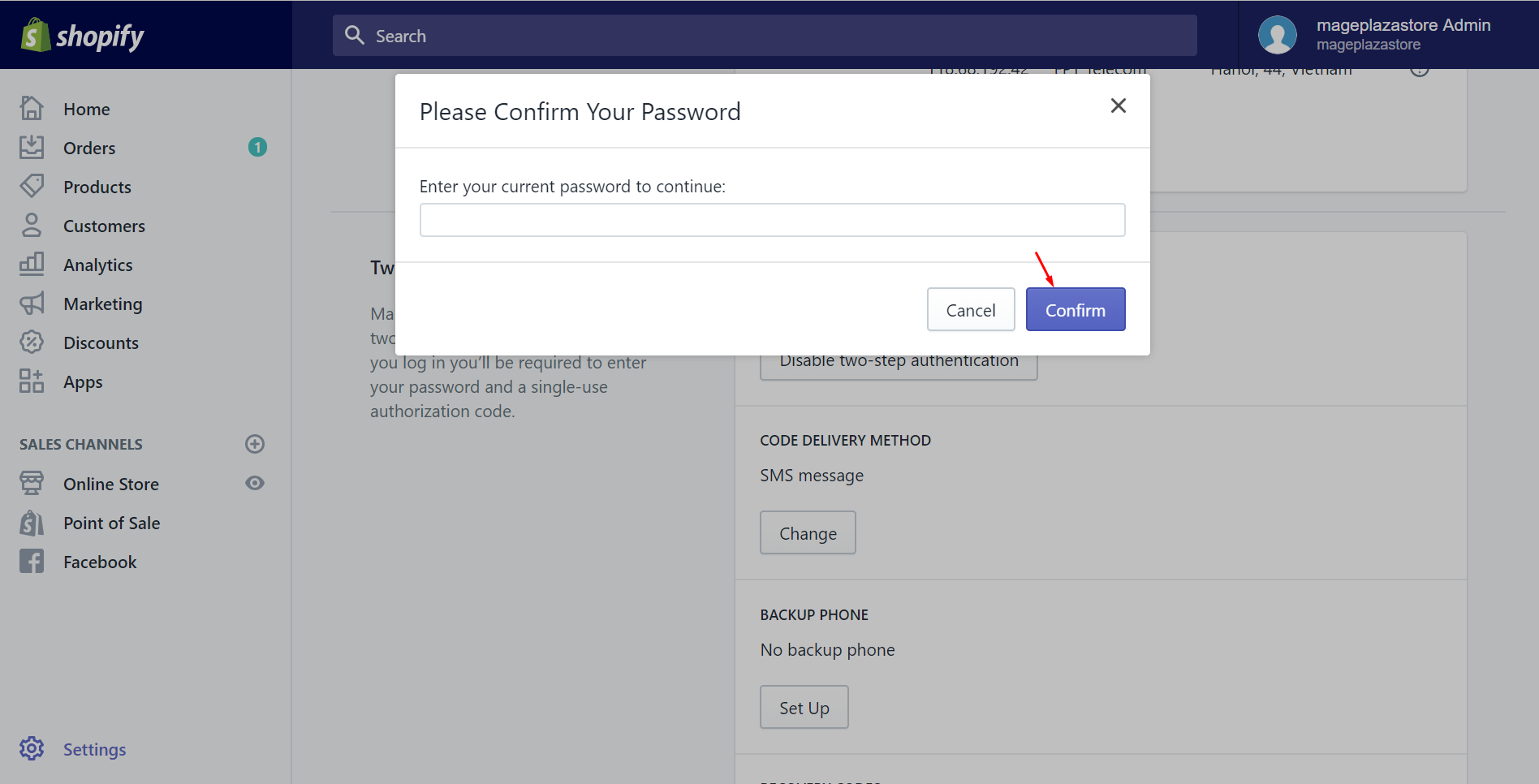 Conclusion
After following this writing to disable two-step authentication on Shopify, hope you will get easier to log in your Shopify account. To generate Shopify more effectively, it's highly recommended for you to take a view of the related posts.
---
Mike is a content writer at Avada, with a love for video games, gadgets, and software. He has been writing about the industry now for over 7 years. He likes to keep up-to-date with the latest software releases. He's also an avid reader, and he enjoys spending time outdoors with family and friends. When he's not working, you can usually find him playing video games or exploring new outdoor activities.