How to Change Your Credit Card Details on Shopify
Last updated: December 01, 2023
Credit card details are your billing information on Shopify. As we may know, these are very important and sensitive, So important that you had better keep it secured carefully enough. Currently, on the Shopify platform, you are only allowed to pay for your expenses with a valid credit card from Mastercard, Visa, or American Express. Debit cards are not available for now. One more thing you have to know is that your credit cards must allow Recurring Payments service to be functional with Shopify.
If you are based in the United States and have a USD bank account that accepts Automated Clearing House (ACH) debits, you can verify your account to use as your functional payment method. To be sure, you should check with your bank to see if your account accepts ACH debits.
In case there are some changes with your credit card details, you have to make sure that you would update those on Shopify. In this article, we will find out how to change your credit card details on the Shopify platform.
Step 1: Go to Settings
After you log in successfully, find Settings at the bottom left corner of the Shopify admin interface to click.
Step 2: Select Billing
In the Settings section, take a look around and find Billing option. You can identify Billing with a dollar symbol next to it.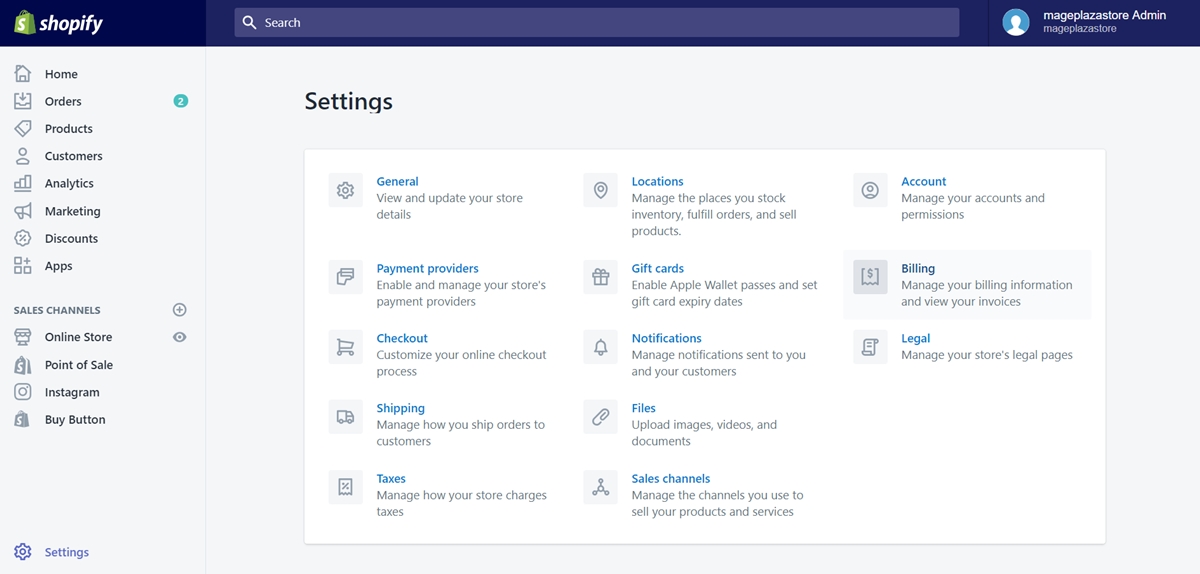 Step 3: Click Replace credit card
Now take a look at Billing information area, which should be on top of the list. You need to click Replace credit card.
If you have not added a credit card yet, the option would be Add credit card instead.
Step 4: Update your credit card new details
By clicking on Replace credit card, a window will appear right after. In the window, you will see a lot of details, information about your current credit card. Here, you can configure whatever you want, such as card number, expires, cvv.
But make sure the new information must be precise. We don't want to meet some sort of error during the time you have a Shopify's plan anyway.
Step 5: Confirm your changes
After updating new details, click Confirm button at the bottom of the window to save your changes.
Summary
Changing credit card details must be proceeded with caution. For only one incorrect credit card's data can lead to malfunction of your payment plan.
Related Posts:
---
Mike is a content writer at Avada, with a love for video games, gadgets, and software. He has been writing about the industry now for over 7 years. He likes to keep up-to-date with the latest software releases. He's also an avid reader, and he enjoys spending time outdoors with family and friends. When he's not working, you can usually find him playing video games or exploring new outdoor activities.