Best Shopify Payment plan Apps
Top 3 Best Shopify Payment plan Apps in 2023
3+ Best Shopify Payment plan Apps from hundreds of the Payment plan reviews in the market (Shopify Apps Store, Shopify Apps) as derived from AVADA Commerce Ranking which is using AVADA Commerce scores, rating reviews, search results, social metrics. The bellow reviews were picked manually by AVADA Commerce experts, if your app about Payment plan does not include in the list, feel free to contact us. The best Payment plan app collection is ranked and result in September 2023, the price from $0. You find free, paid Payment plan apps or alternatives to Payment plan also. The Top 50+ Shopify Free Apps for Every Store.
Quick Comparisons of the Best Shopify Payment plan Apps
| # | App Name | Vendor | Pricing | Rating | Image | Action |
| --- | --- | --- | --- | --- | --- | --- |
| 1 | Partial.ly Payment Plans | Partial.ly | Start from $0/month | 4.2/5 ⭐️ | | Get app! |
| 2 | Split ‑ Partial Payments | SpurIT | $9.95/month. 14-day free trial. | 4.1/5 ⭐️ | | Get app! |
| 3 | Charge Me Later | Buddy Apps | $8/month. 4-day free trial. | 4.0/5 ⭐️ | | Get app! |
Top 3 Best Payment plan Apps for Shopify stores:
Here is a list of 3 best Shopify Payment plan apps:
Partial.ly Payment Plans by Partial.ly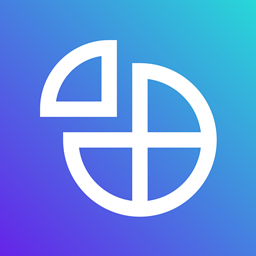 Partial.ly Payment Plans is an app providing users with payment plans for selling products and services. You can create payment plans manually or choose those which are fully automated. The consumers can still choose to checkout with a standard method or use the payment plans instead. Once they select the payment plan checkout option, the order will spontaneously be included in your Shopify admin. Therefore, it is easier for shop owners to manage fee, down payment or charges related to orders. Moreover, this app offers consumers with multiple payment methods then it is various selection for them to choose and they can pick the one they like. Besides, this software will automatically use custom payment plan terms for each case based on the pre-set checkout criteria.
Highlight features
Provide users with payment plans to sell products/services
Fully automated and manual payment plans are available
Easy to manage fee, down payment, term and payment frequency
Offer clients with multiple payment methods
Automatically use custom payment plan terms based on pre-set checkout criteria
Price: Start from $0/month
Rating:4.2 / 5
Split ‑ Partial Payments by Spurit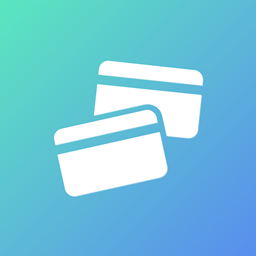 Split - Partial Payments provides users with the feature of dividing the payment into smaller amounts. Particularly, when you install this app on your store, it will allow your clients to split the payment for the order in several ways, for example, pay half by credit card and a half by PayPal. The buyers can share the payment with others as well by indicating recipients' email address. Moreover, you are able to create and send invoices to your consumers manually. The app also automatically calculates and includes tax rate as well as shipping fee for each order then your work will be reduced. Besides, if the customers forget paying for the orders, you can send them a notification to remind them of the unpaid invoices. The app also automatically synchronizes inventory and orders that it is easy for you to manage them.
Highlight features
Allow consumers to split the payment in several ways
Let shop owners generate and send invoices manually
Automatically apply tax rate and shipping fee for orders
Notify clients about unpaid orders
Easy to manage orders and inventory
Price: $9.95/month. 14-day free trial.
Rating:4.1 / 5
Charge Me Later by Buddy apps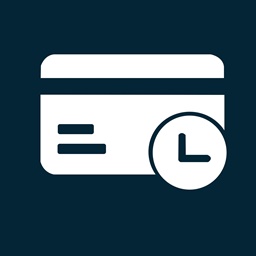 Are you finding ways to let your customers order without paying immediately? Are you wonder how to charge the customers after they place an order? Your question will be answered with the app Charge Me Later, Wholesale app. In fact, the app allows customers to make orders without instant paying. As customers make orders, users can send them automatic invoices whenever they want. You can receive notifications via emails with new orders and control those notifications or include other things in those emails. In addition, you can set up the app to enable your customers to pay for the orders later and mark paid orders if you get paid from customers. When an order is marked paid, it will directly go into the order lists. With the app, you can generate wholesale customers groups and give them the price for each product, then importing those prices as a group.
Highlight features
Allow to charge customers whenever users want
Send customers invoices automatically
Enable customers to pay through Shopify when they are required
Generate wholesale customers groups and show them price for each product
Control wholesale price and the number of discounts
Price: $8/month. 4-day free trial.
Rating:4.0 / 5
How AVADA.io ranks Shopify Payment plan apps list
These above 3 Payment plan apps for Shopify are ranked based on the following criterias:
The ratings on Shopify App store
The app's rank on search engines
The prices and features
The app provider's reputation
Social media metrics such as Facebook, Twitter and Google +
Reviews and assessment by AVADA.io
Top 3 Shopify Payment plan Apps
Special thanks to all vendors which contributed the best 3 Shopify Payment plan apps. We honestly recommend you to give every app above a try if possible. We create Shopify apps review series with the aim of helping Shopify online stores find the best Payment plan for their website. All of the information on the review (including features, description, prices, and links) is collected from the vendor's website or their own published page/ selling channels.
The list of the 3 best Shopify Payment plan apps is kept up-to-date on a regular basis by our team. Please feel free to reach us out if you have any questions related to this app review.
Don't see your app on the list? Wanna contribute more content to this review? Contact us
People also searched for
best payment plan apps
payment plan apps
4 payment plan apps
shopify payment plan app
payment plan shopify

shopify payment apps
apps for payment plans
shopify split payments
shopify payment installments
payment plans shopify
pay later shopify

shopify partial payment
shopify monthly payments
shopify payment options
shopify split orders
split payment shopify