How to change shipping on your Shopify store?
How to change shipping on your Shopify store?
Do you want to start? Get shopify free trial here!
If you administer an online store on the Shopify platform, then you must some times wondered how to change shipping on your Shopify store. It may happen when there are a few bugs in the Shopify shipping process.
This article aims to help you figure out how to change shipping on your Shopify store and do it effortlessly. Keep on reading to understand more about Shopify Shipping, where you can manage Shopify shipping settings, and by what means you can edit shipping prices and shipping time on your Shopify store.
Related posts:
To Change Shipping on your Shopify store:
How does Shopify Shipping work?
To see Shopify shipping options, you can go to your admin, browse to Settings and then tapping on Shipping.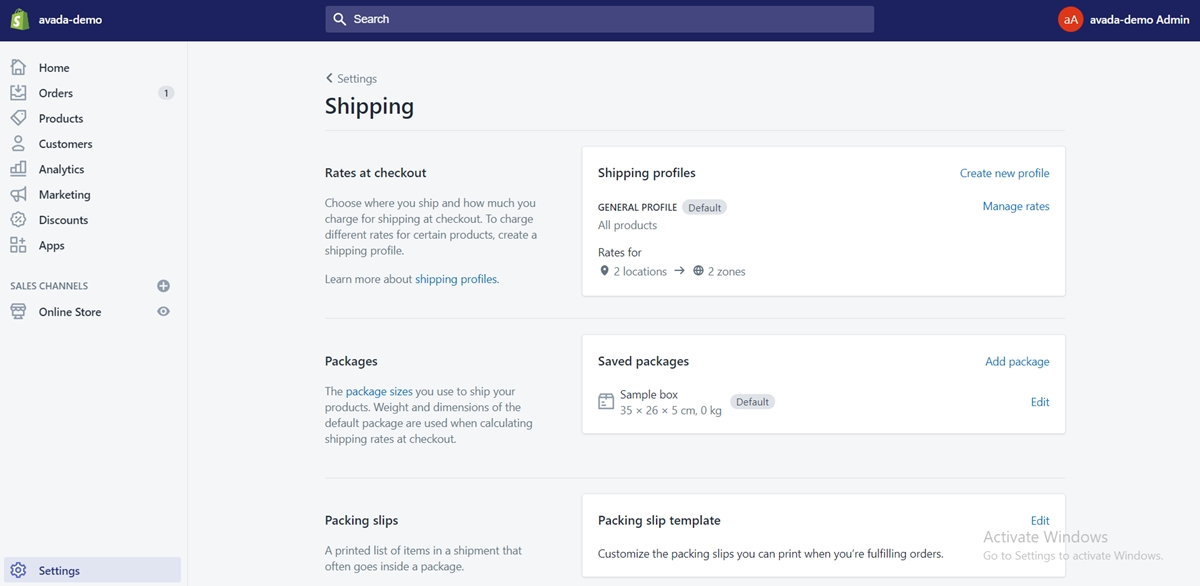 For Shopify Shipping to perform well for your online store, you must guarantee that you have entered dimensions and weights for all of your items and item variations.
You can commence fulfilling orders once you have configured your carriers and double-checked your items. Bear in mind that even though you can pick among a wide variety of shipping rates, these alternatives will not be available to your customers. Instead, they will find only the flat or calculated shipping rates that you manually set up in your Shopify admin. You will either have to pay for the Advanced Shopify plan or buy an add-on for $20 per month to show the real-time calculated rates.
Basic features
Shopify Shipping may not bring the most robust shipping features. Nevertheless, their shipping system will match most small businesses' requirements. Below are some of the already built-in features:
Bulk Order Fulfillment: Establish shipping rules to process your orders in bulk. Purchase shipping labels directly in your Shopify admin.
Bulk Label Printing: Print numerous labels for shipping at a point. For these labels, you can use a thermal printer or a standard desktop impressor.
Shipping Insurance: Protect your parcels, in case anything bad happens, you will get compensation.
Flat Rate Or Calculated Shipping Options: You can have an option to set flat shipping rates or estimate weight- and dimensional-based rates.
Better Customer Service Features: Include real-time updates and tracking data for customers.
International Features: Shopify Shipping will recognize and generate customs details for your international orders.
Review & Update Shipping Selections: Research the shipping priorities of your customers. From your admin, upgrade customers to more affordable or speedier services.
Reduced Shipping Rates
One of the fundamental reasons to take into consideration Shopify Shipping is the lowered shipping rates they provide via USPS, UPS, and DHL. Not only all Shopify shoppers could gain from such a discount, but vendors using more costly plans would also save more on shipping.
Select services offer discounts. For in-depth information and sample rates, you can always take a closer look at the entire getting started guide of Shopify Shipping.
Where to manage Shopify shipping settings?
First of all, from the Shopify admin panel, you can build all your shipping settings. But before getting started, you should have an informed knowledge about the most dependable way to send your items to your customers. Otherwise, you can not get your first order, and the sales will depressingly stabilize.
After you determine your shipping mode(s), you can adjust your settings to help your customers can select from the list of shipping methods you provide. They can notice it at the checkout point.
You can have an option to establish free, flat, or calculated shipping rates that pop up at checkout for your shoppers.
Before your creation of any shipping rates, you should generate diverse regions or shipping zones that should form their shipping rates. For instance, you might different sets of shipping rates for customers living in Europe, North America, Canada, or Australia.
How to change shipping prices Shopify?
As you have found out what how Shopify Shipping works exactly and where you can manage your Shipping Settings, we will proceed to the next part describing how to change shipping prices Shopify. You can do that by following the simple steps below.
Step 1: Click on Shipping
From your Shopify admin, proceed to Settings section, then click on Shipping.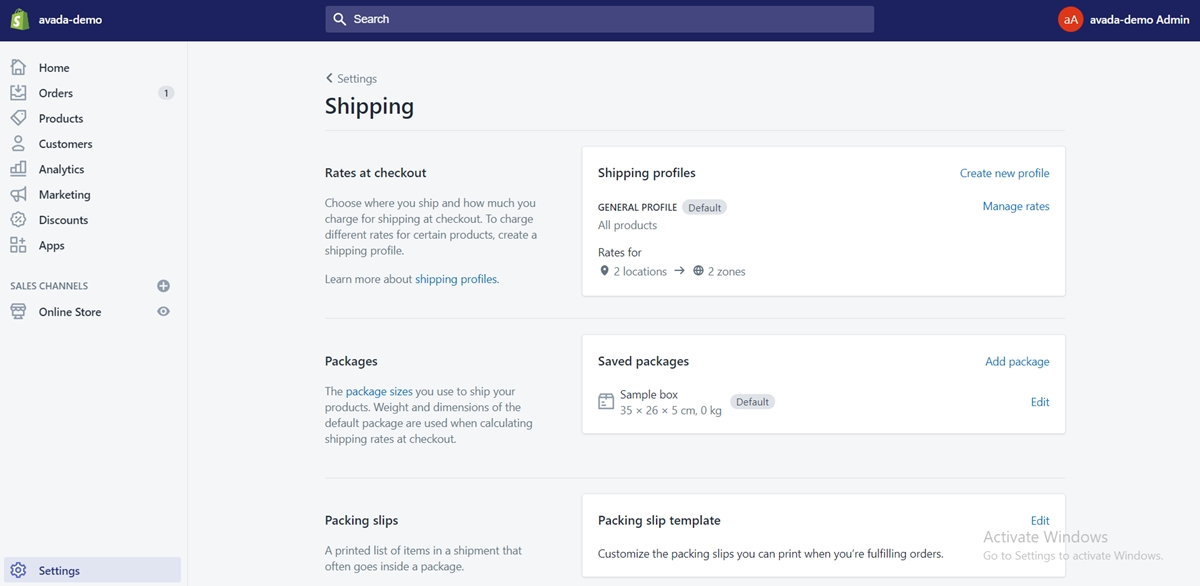 Step 2: Tap on Manage rates
Tap on Manage rates to the right of the shipping profile that you want to change a rate in.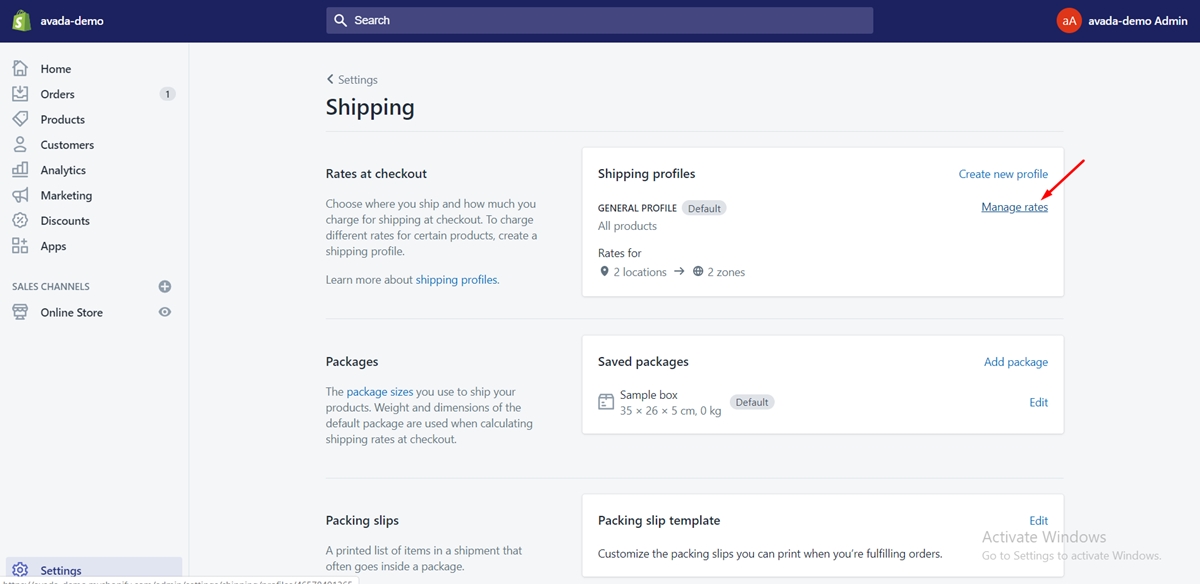 Step 3: Tap on the ... button
Tap on the … button next to the rate that you want to adjust.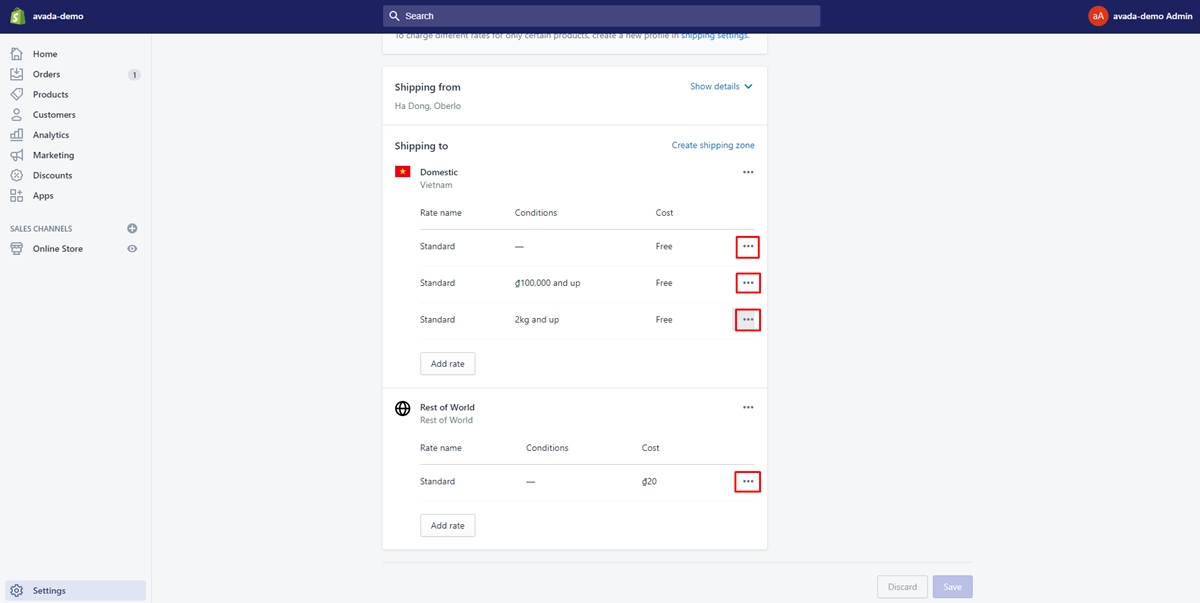 Step 4: Tap on Edit rate
From the drop-down menu, tap on Edit rate.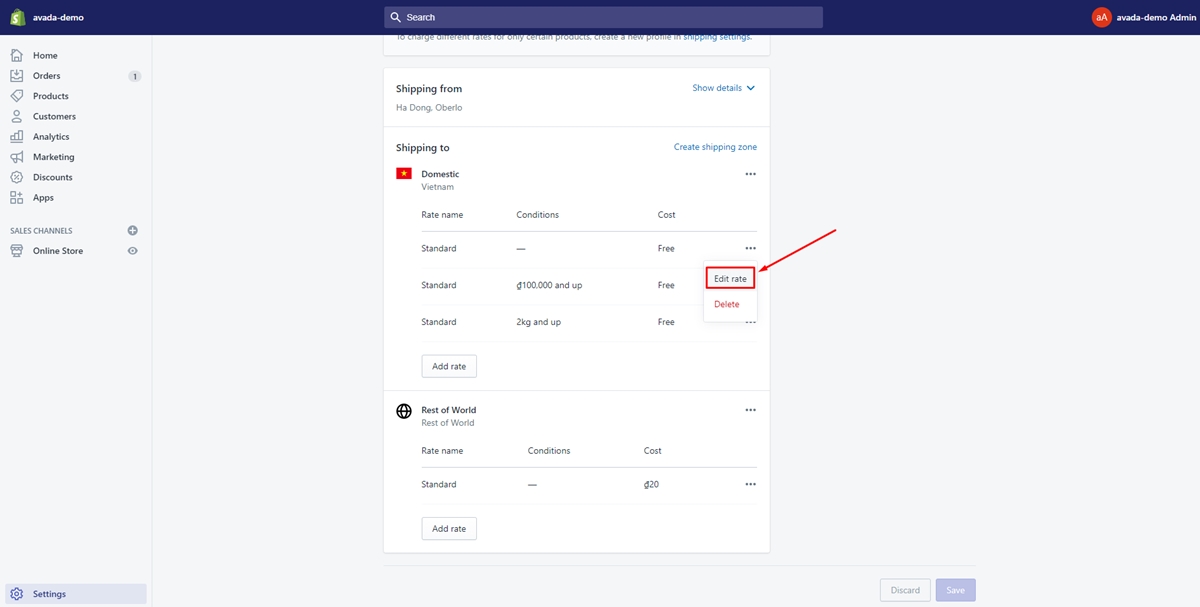 Step 5: Tap on Done
Make any modifications, and then tap on Done.

Step 6: Tap on Save.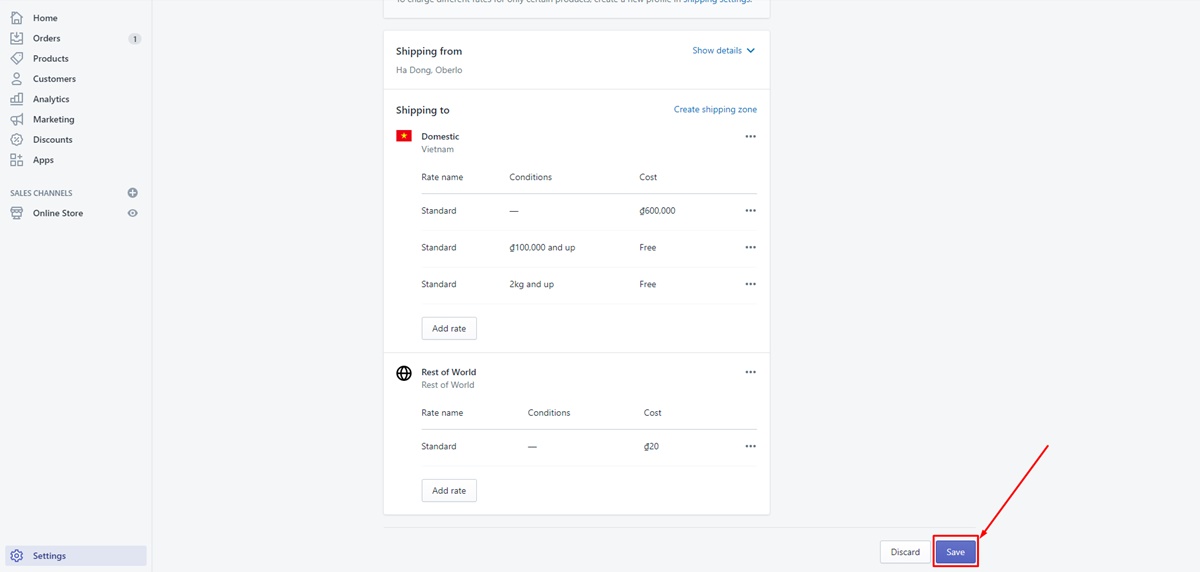 How to change shipping time Shopify?
First thing first, if you are doing properly and intend to switch off USPS / DHL's real-time rates, you can browse to Settings, go to the Shipping section, then tap on 'Edit' on your shipping zones.
After that, scroll down to Real-Time Rates, you will see a little x next to this. Click the x button to remove the real-time rates. You will need to repeat the process for all zones.
The following step is to add your flat rate for shipping. If you use AliExpress to ship your items, you might need to review the average shipping from your suppliers and selects the rates that are relevant to the items you stock.
You can establish price-based tiers or weight-based. While identifying the shipping rates to display to your customers, you can enter (8-15 days) next to the shipping rate's customer-facing name.
Conclusion
Finally, we can answer the question: How to change shipping on your Shopify store?. Also, we hope that this article will give you a better understanding of Shopify Shipping. In case you may want to check out our add flat rate shipping in Shopify for more information.
If you perceive the article as a helpful tool, do not hesitate to share it on your social networks. Should you have any questions, comments, or concerns, feel free to contact us. We are ready to help you out in case you need anything, just let us know.
Subscribe
Stay

in the know

Get special offers on the latest news from AVADA.
40k
subscribers has been joined!
Earn $10 in reward now!