Shopify Finances Apps 2023
3+ Best Shopify Finances Apps from hundreds of the Finances reviews in the market (Shopify Apps Store, Shopify Apps) as derived from AVADA Commerce Ranking which is using AVADA Commerce scores, rating reviews, search results, social metrics. The bellow reviews were picked manually by AVADA Commerce experts, if your app about Finances does not include in the list, feel free to contact us. The best Finances app collection is ranked and result in June 2023, the price from $0. You find free, paid Finances apps or alternatives to Finances also. The Top 50+ Shopify Free Apps for Every Store.
Finances Apps for Shopify
Quick Comparisons of the Best Shopify Finances Apps
| # | App Name | Vendor | Pricing | Rating | Image | Action |
| --- | --- | --- | --- | --- | --- | --- |
| 1 | BeProfit Profit Calc & Reports | Become | Starting at $25/month. 14-day free trial. Free plan available. | 4.9/5 ⭐️ | | Get app! |
| 2 | SimplyCost | Zapfor Solutions | $4.99/month. 14-day free trial. | 4.8/5 ⭐️ | | Get app! |
| 3 | FlatPrice Profit | Flat Price Apps | $4.99/month. 30-day free trial. | 0.0/5 ⭐️ | | Get app! |
Top 3 Best Finances Apps for Shopify stores:
Here is a list of 3 best Shopify Finances apps:
BeProfit Profit Calc & Reports by Become
Do you know how much you're really making? The BeProfit app is Shopify's #1 profit calculator app, providing an all-in-one analytics dashboard to track and analyze lifetime profits and expenses, including costs of production, shipping, ad spend, taxes, fees and many more. BeProfit turns complex data into easy-to-understand charts and graphs, allowing Shopify sellers to make data-driven decisions and stay on top of their business metrics at any time. The app is rich in features, including the option to create, share and export different types of custom reports, or use predefined report templates; it also integrates with all your ad platforms to give you a clear picture of the performance of your marketing efforts and ROAS.
Highlight features
Discover your true business profits
Track all your expenses in one place
Replace spreadsheets with intuitive charts and graphs
Create, share and export reports
Calculate your Customer Lifetime Value
Enjoy excellent customer support
Price: Starting at $25/month. 14-day free trial. Free plan available.
Rating:4.9 / 5
SimplyCost by Zapfor solutions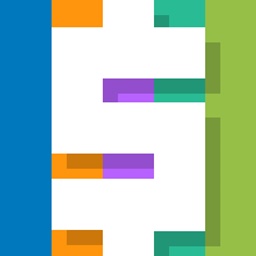 Used by more 2000 Shopify stores, the SimplyCost app is one of the best solutions for the online traders to add cost price. Moreover, this SimplyCost app provides the users with the most effective tool to calculate the essential information Cost Of Goods Sold (COGS). In addition, with the accurate profit and revenue calculation, the store owners can make the best decisions about discounts, refunds, shipping. Understanding more about the sales, products, variants, vendors, and inventory, the store owners will easily succeed in their business. This SimplyCost app is also considered as an amazing reports maker for the online sellers to manage them with just a few steps. Last but not least, this app gives the customers the best impression by customizable layouts
Highlight features
Add cost price to your Shopify store
Automatically calculate the profit
Support the financial reports through historical data
Decrease the wasting time on adding infomation to your store
Support to manage your cost and orders
Price: $4.99/month. 14-day free trial.
Rating:4.8 / 5
FlatPrice Profit by Flat price apps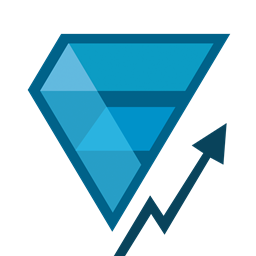 Considered as one of the best automatically responsive app, the FlatPrice Profit app is suitable for various Shopify stores. This FlatPrice Profit works perfectly on different screens, so it brings the best impression about the store to their customers. It is totally easy for the users to manage product costs COG, to track and control the profitability at different categories and product levels. Moreover, this app allows the users to upload the Product Costs by CSV or input the products COGs. The FlatPrice Profit also helps the store owners to understand clearly about detailed costs such as processing fees, packaging, and labor. Besides, with a snapshot, the users can boost the sales by showing the current inventory mix, recent products as well as the top products. This app also allows the users to quickly access and edit the most favorite report by the preview.
Highlight features
Calculate the inventory value
Enable dwnload reports to share
Upload bulk of costs
Track the human errors
Support to manage your profits
Price: $4.99/month. 30-day free trial.
Rating:0.0 / 5