9+ Best Woocommerce Email Marketing Tools To Skyrocket Your Sales
WooCommerce is an open-source E-commerce platform built on WordPress. In simple words, if you desire to create an online store, WooCommerce is the most viable option to get started.
However, to get customers and turn them into repeat buyers, you need more than a robust E-commerce store. You will need a powerful email marketing strategy in place.
To help you do that, in this post, we will share the 9+ best WooCommerce email marketing tools. Let's explore!
9+ WooCommerce email marketing tools
1. Mailchimp
If you've been in the email marketing world long enough, you might have heard of Mailchimp at least once. Mailchimp is one of the most common WooCommerce email marketing tools available. It offers hundreds of features that can tackle virtually any email marketing problem.

There are multiple email templates available, which are helpful if you are not good at design. The email editor itself is also customizable.
Mailchimp also offers numerous ways to segment and test your emails, such as A/B testing and customer journeys that deliver different emails depending on specific outcomes.
Its audience and reporting features are top-notch, too. You can review Google ad click results, in-email opens and clicks, Facebook and social media posts, as well as access dozens of other statistics.
Mailchimp's key features:
Hundreds of email templates
Robust email editor
A/B testing
Reports and analytics
More than 250 app integrations
Integrated channels, such as email, landing pages, digital ads, social posts, etc.
Audience data, including marketing CRM, segmentation, personalization, and predicted demographics.
Integration with WooCommerce via a WordPress plugin
Create custom sign-up forms and then add them to your WordPress site
Send automatic notifications when someone signs up
Pricing plans:
Free plan
Essentials plan: starts at $9.99/ month based on 500 contacts
Standard plan: starts at $14.99/ month based on 500 contacts
Premium plan: starts at $299/ month based on 10,000 contacts
2. Omnisend
Omnisend is a leading WooCommerce email marketing tool, which offers an elegant interface to design conversion-centric manual and automated emails. Its user-friendly drag-and-drop editor lets you easily include products with information in your newsletters and other campaigns.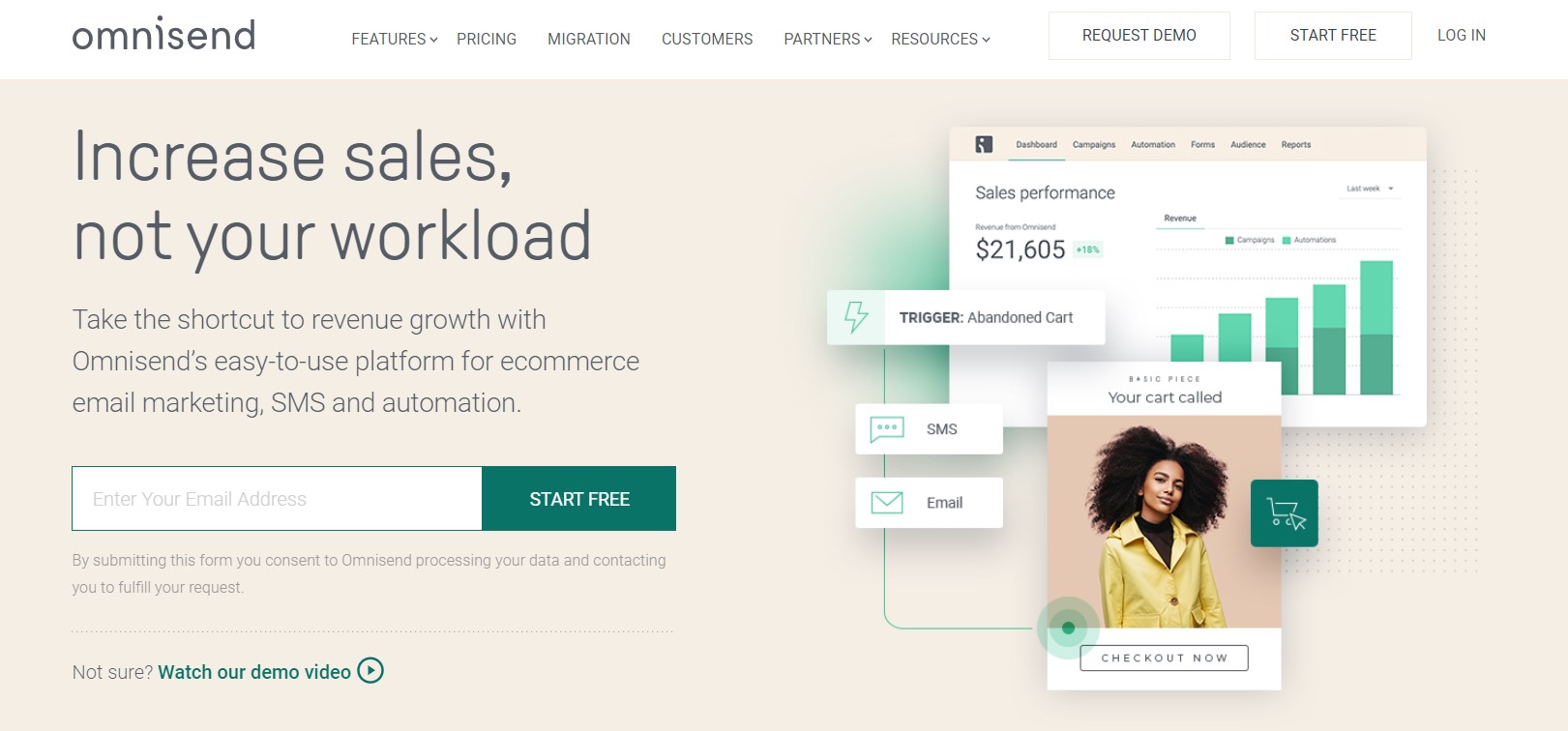 In addition, Omnisend offers various form types, landing pages, and others to capture your visitors' email addresses. Once you have their email addresses, you can build personalized campaigns to send to your customers. These can be easily combined with other marketing channels in the same campaign, like SMS or push notifications.
There are also robust segmentation options that let you target different kinds of customers and deliver customized emails based on your own rules. This can significantly increase your email open rates, and ultimately, your sales.
Omnisend also comes with extensive automation options, which effortlessly create actions that trigger automatically. Once you've done the initial work to set it up, it will require very little of your time to keep running.
Omisend's key features:
Has a WooCommerce integration
Easily to sync contacts from your WordPress database
The designer is simple to use
Easily to create landing pages and popups
Recommend products and send abandoned cart emails
Send out order confirmation and customer feedback emails
Allows marketing through SMS
The reports measure sales from emails
Pricing plans:
Free plan
Standard plan: from $16/ month
Pro plan: from $59/ month
3. Constant Contact
Constant Contact is another WooCommerce email marketing tool aimed at small businesses that are new to email marketing. It offers many standard features found in other options, with a few extras like RSVP and surveys. Its design is simplified and easier to use than some competitors.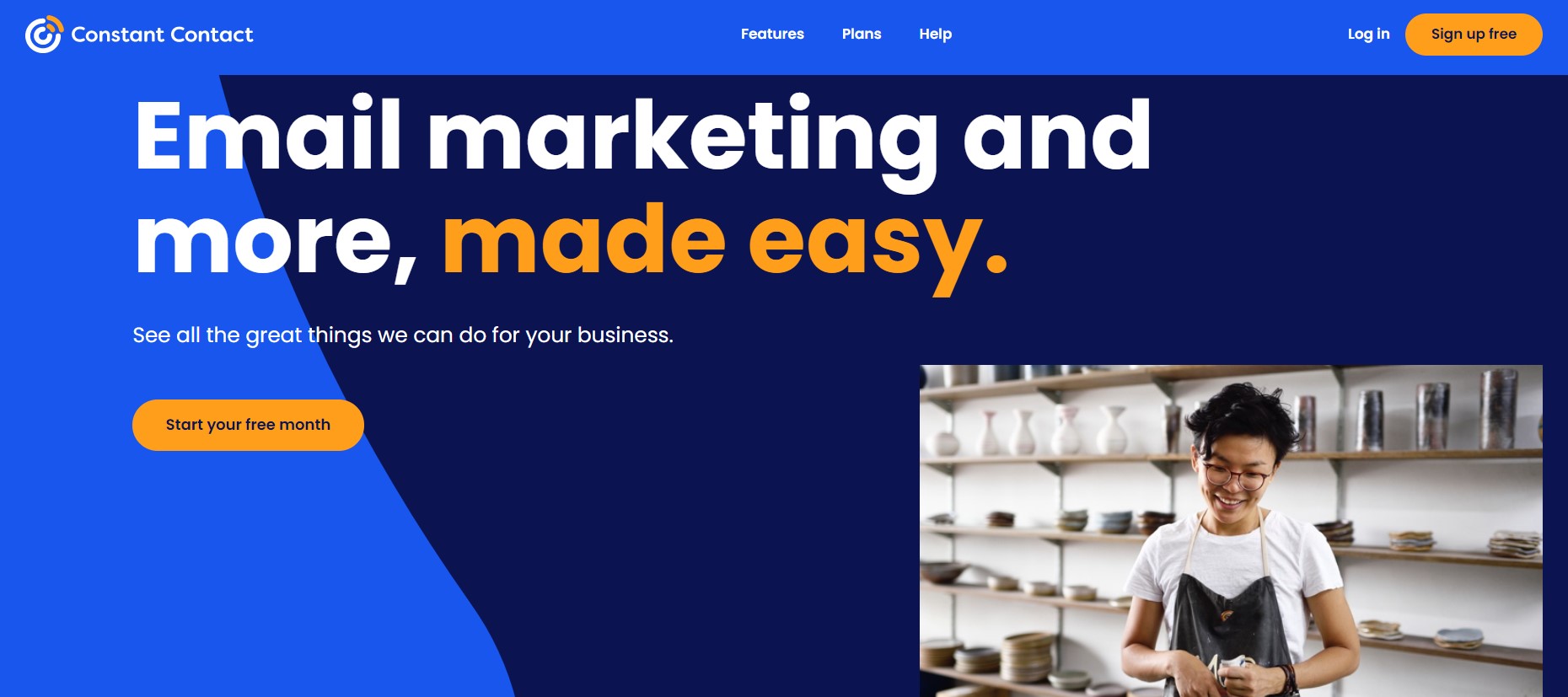 You can set up automated welcome emails, triggered email series, and even resend emails to non-openers. Nevertheless, the automation features require a more expensive plan, so if you are on a budget and rely on automated emails to run your business, it may not be a decent choice for you.
Constant Contact's key features:
Has a WooCommerce integration
Offers automation workflows (welcome emails, triggered email series, resend emails to non-openers)
Segment your subscribers
Measure your social marketing performance
Manage contact list
Track results in real-time
Pricing plans:
Email plan: starts at $20/ month
Email Plus plan: starts at $45/ month
4. Sendinblue
Sendinblue is proud of being one of the best emailing solutions for WooCommerce. The platform began as an email outreach tool but gradually has expanded to include CRM and wider marketing features. Sendinblue is now a comprehensive marketing platform that can work for businesses of all shapes and sizes.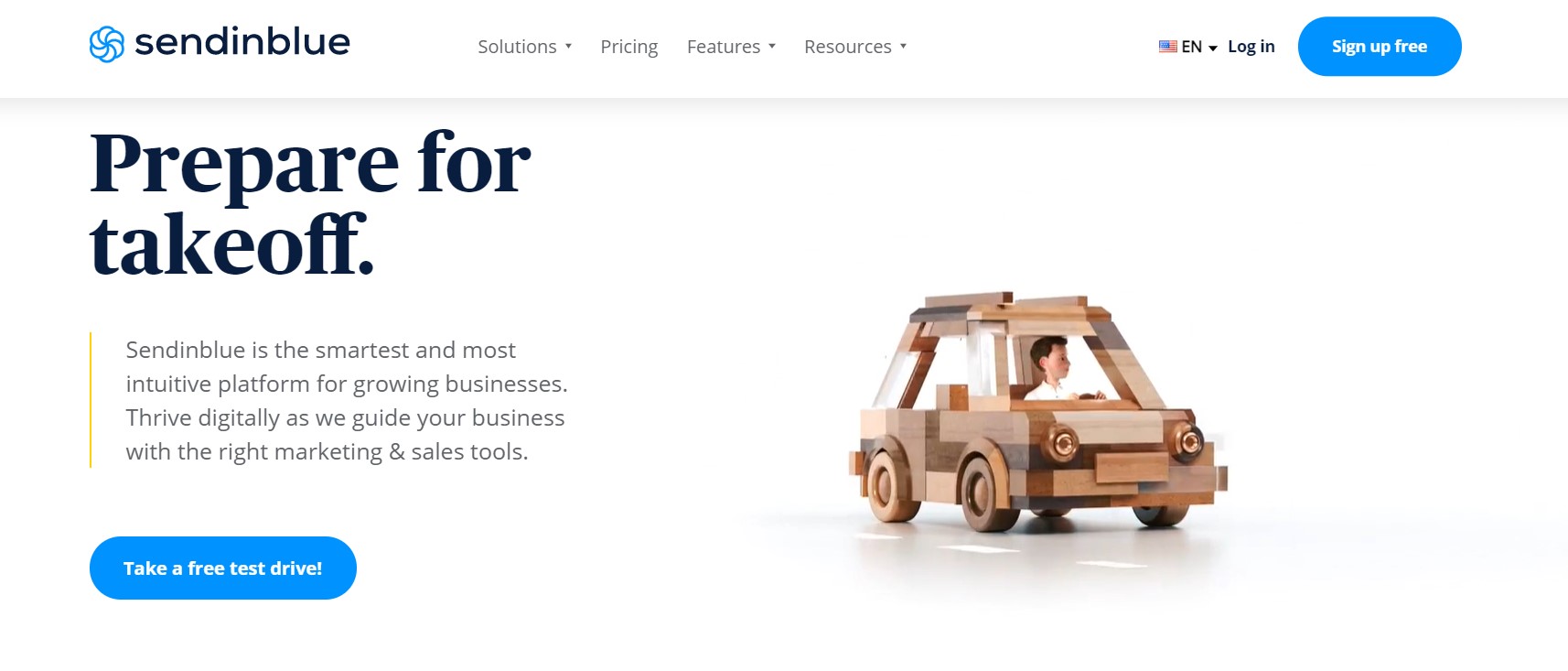 Sendinblue has email tools with a smart drag-and-drop feature, SMS marketing tools, live chat function, built-in CRM, marketing automation tools, and more advanced marketing campaigns.
Sendinblue also allows creating landing pages for your emails, sign-up forms for list building, retargeting ads, Facebook ads, and a lot of testing tools. It is a comprehensive email marketing and management tool with every feature that a small business could need.
Sendinblue's key features:
Has a WooCommece integration
Drag-and-drop email builder
Landing page builder
Email heat map tool
SMS marketing and chat tools
CRM suite with a lot of advanced features
Pricing plans:
Free plan
Lite plan: starts at $25/ month
Premium plan: starts at $65/ month
Enterprise plan: custom pricing
5. MailPoet
As a top-notch WooCommerce email marketing tool, MailPoet lets you manage all its functions inside your WordPress dashboard. Unlike other service providers, the tool has its own MailPoet Sending Service, which uses servers of MailPoet to send all of your conversion-oriented emails.
If you would like to use its services at a low cost, you can use MailPoet's design tools to create your emails and then send them through a third-party sender, like Amazon SES.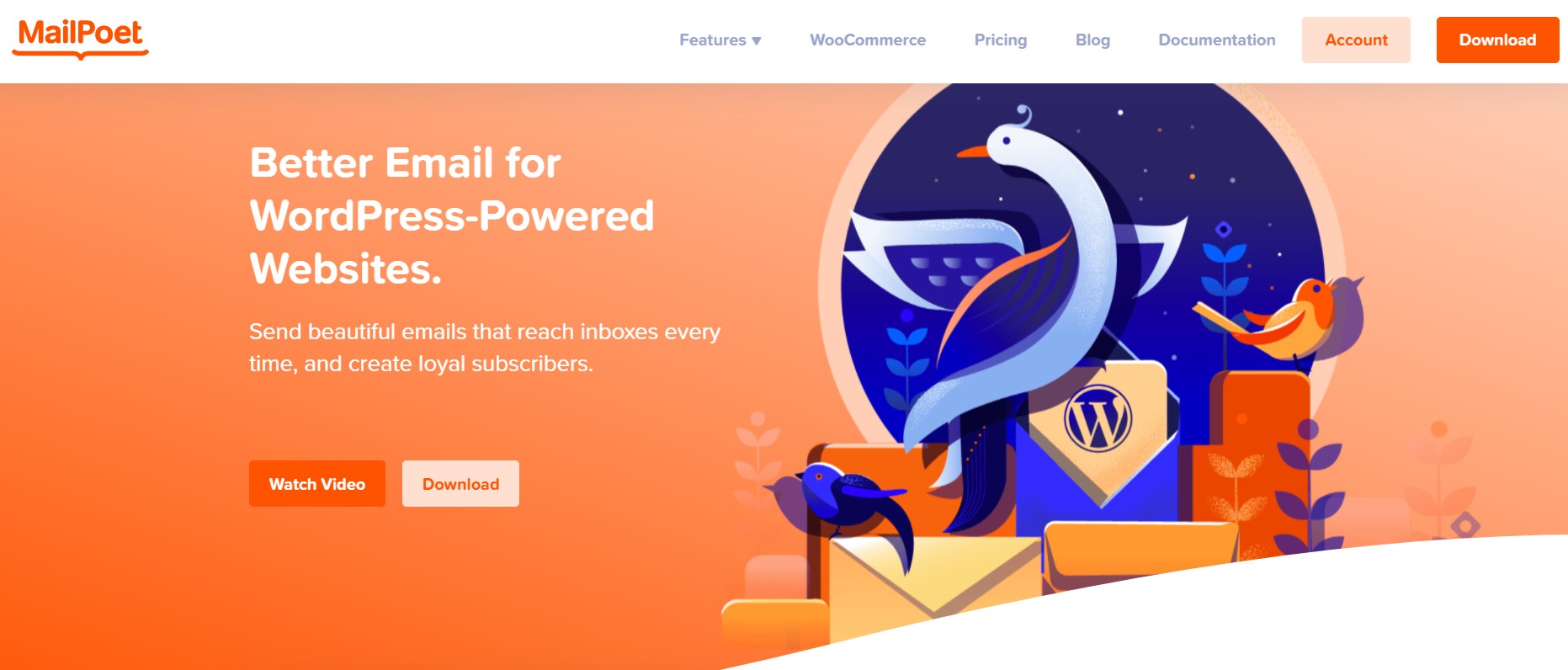 MailPoet was acquired by WooCommerce recently, meaning that the integration opportunities between the two are quite extensive now. You can encourage web visitors to sign up for your newsletters during the checkout process, and they can also be added to a pre-built MailPoet list automatically.
MailPoet's automation features are also helpful. You can send welcome emails, post-purchase emails, as well as target emails based on the product's category. If you'd like to directly manage your email marketing within WordPress, MailPoet is a great choice.
MailPoet's key features:
Extensive WooCommerce integrations, including checkout newsletter subscription
Enables you to send emails via a third-party sender
Customize your WooCommerce emails with the email designer
Tailored emails for certain products and product categories
Allow building emails either from scratch or using various templates
Send automatic sign-up notifications and welcome emails
Pricing plans:
Free plan
Premium plan: starts at $15/ month
6. Jilt
Jilt is a result-oriented WooCommerce email marketing tool that also works well for other E-commerce platforms. It was initially launched just like an abandoned cart recovery tool, but now it has been evolved into a full-fledged email service provider.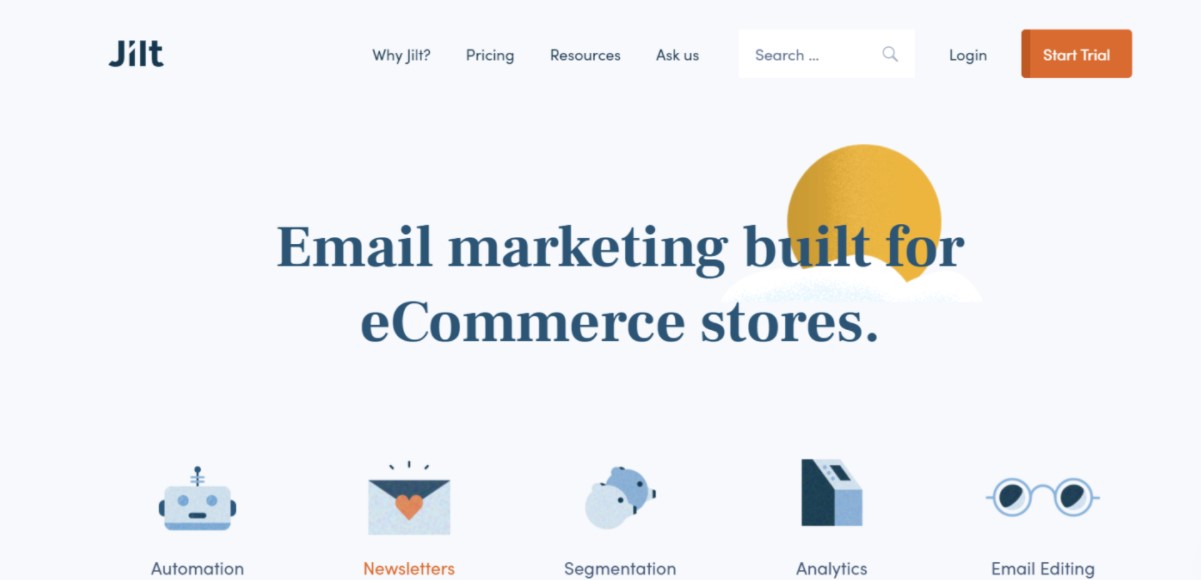 Jilt allows you to automate your email marketing tasks, including post-purchase follow-up emails that help you get feedback from your audience, abandoned cart emails to capture potential sales, as well as "lost reader" emails to re-engage inactive readers.
The tool lets you segment your email lists by real-time order information, personalize email content, as well as target sections of the email to specific readers. The segments also update themselves in real-time.
Lastly, its analytics options are powerful and include a number of metrics, such as revenue, average order value, lifetime customer value, and more.
Jilt's key features:
Has a WooCommerce integration
Includes email editor with drag-and-drop design
Offers automation options
Segments your email lists
Provides powerful analytics
Pricing plans:
Free plan
Growth plan: starts at $29
7. MailerLite
MailerLite is another option available to WooCommerce email marketing users. It offers most of the features you will probably need at a less expensive price than some competitors.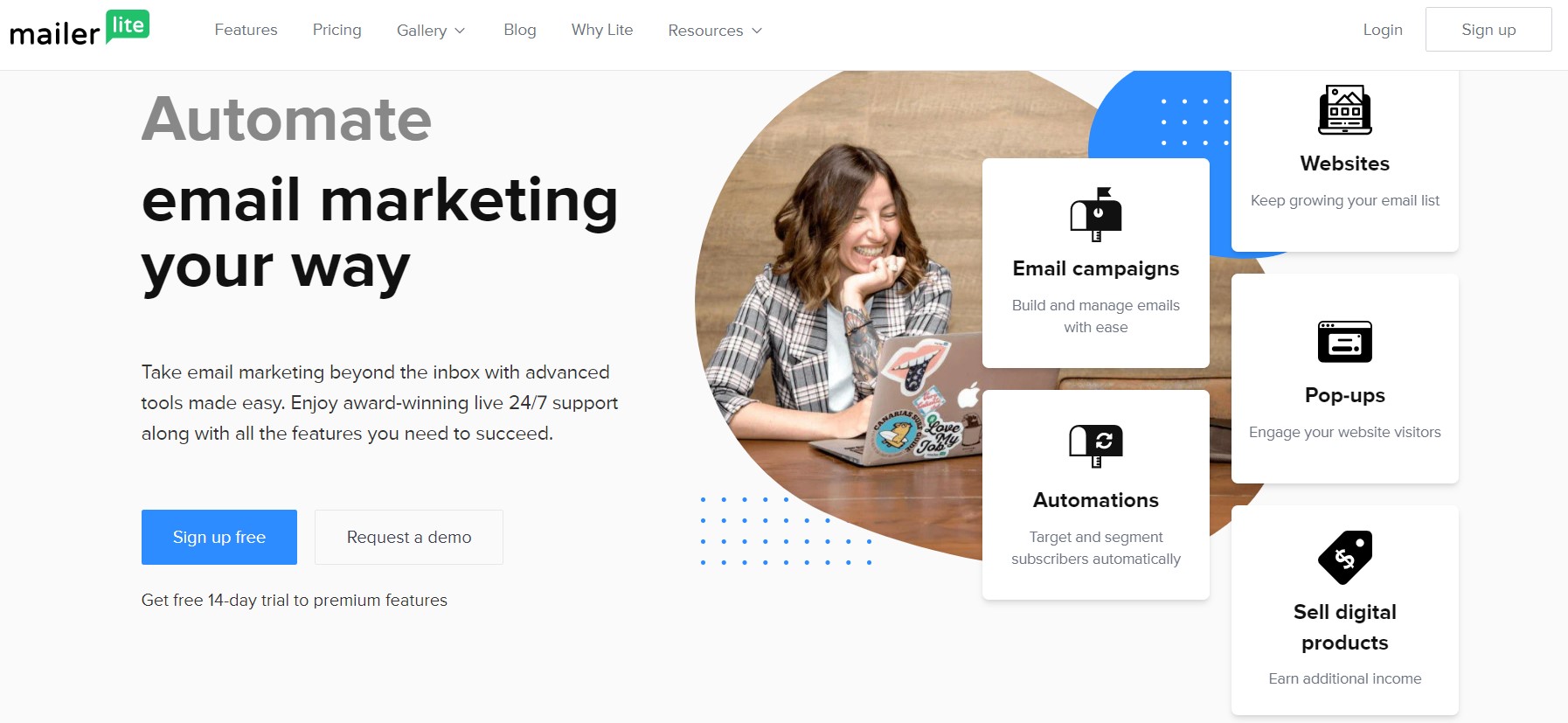 You can set up various campaigns using one of the premade templates or the drag-and-drop editor. Its testing features let you conduct A/B tests, schedule sending time-based on time zones, and segment according to other factors. There are also over a hundred integrations available.
MailerLite's key features:
Has a WooCommerce integration
Create marketing campaigns with a drag-and-drop editor, various templates, and a custom HTML editor
Landing pages, embedded forms, pop-ups, and subscriber management
Automation, segmentation, personalization
Tracking and reporting: surveys, click maps, open by location, and particular campaign results
Pricing plans:
Free plan
Premium plans: starts at $10/ month
8. Privy
Privy is another WooCommerce email marketing tool that has been especially developed for E-commerce sites only. The main purpose of Privy is to help you grow your email list. Not just that, you're able to design some amazing opt-in forms with this tool and send emails to your audience, including products and coupons.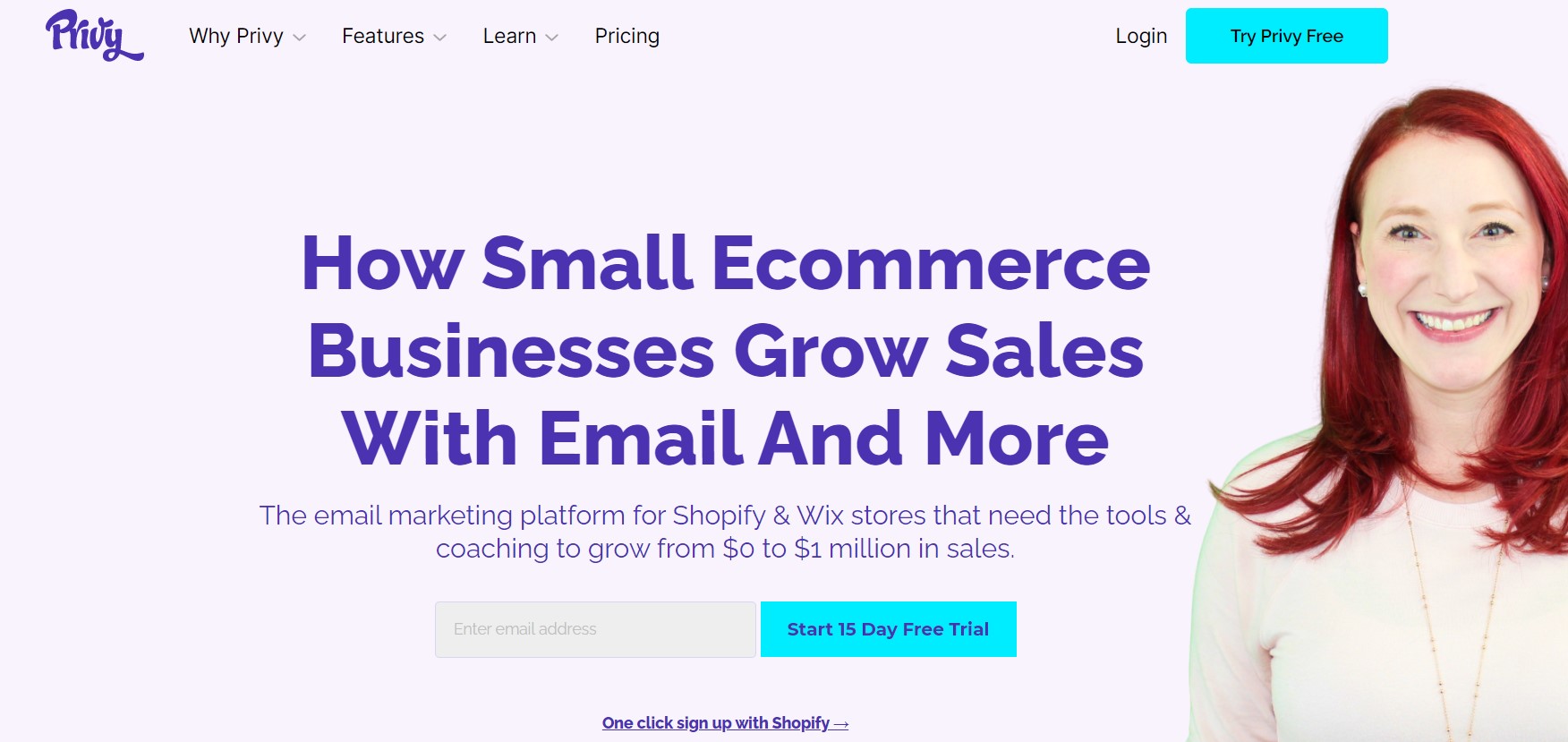 Privy's key features:
Easy integration with WooCommerce
Sends emails to recover your abandoned cart
Divides your audience into different categories and then send them targeted emails
Promotes your WooCommerce products through emails
Generates coupons using "spin to win" game
Pricing plans:
Free plan
Premium plans: starts at $15/ month
9. Klaviyo
Klaviyo is an all-encompassing marketing solution designed for E-commerce businesses. The setup is easy with WooCommerce, and it allows for segmentation, personalization, and emails that cover the entire customer lifestyle.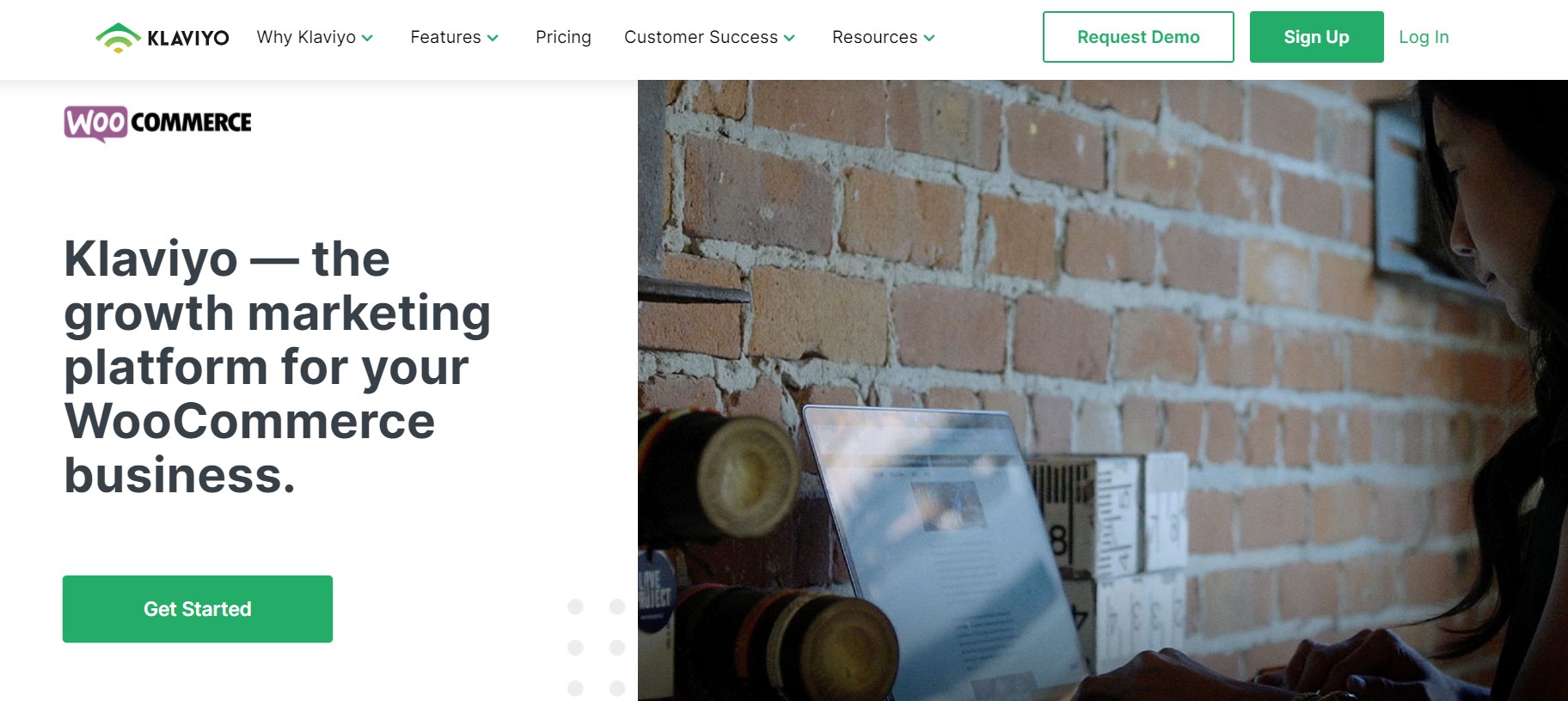 Its segmentation options include dynamic segments updated in real-time, which enables you to target them even more narrowly. Other variables include acquisition source and average order value, helping determine which customers are profitable and where they are coming from.
However, the highlight of Klaviyo is its data science and reporting capabilities. You are able to predict a customer's next purchase date, total future spending, probability of repurchasing, as well as lifetime value calculations. As you can imagine, these things help increase your sales by emphasizing the most lucrative segments.
Lastly, its "benchmark" feature is unique and compares your performance against others in the same industry. For example, if you are in the automotive industry, you can see how your email open rates compare to other automotive businesses using Klaviyo. This is a powerful tool to keep you on track and focused.
Klaviyo's key features:
Features a WooCommerce integration
Robust segmentation, personalization, and automation features
Offers data science
Includes reporting
Offers benchmarks to compare your performance to others in your industry
Pricing plans:
Free plan
Paid plans: starts at $20/ month
10. Remarkety
Last but not least, Remarkety is an email marketing tool focused on E-commerce businesses, especially those with larger budgets. Remarkety has extensive features and is an excellent choice for those looking to craft highly customized email marketing campaigns.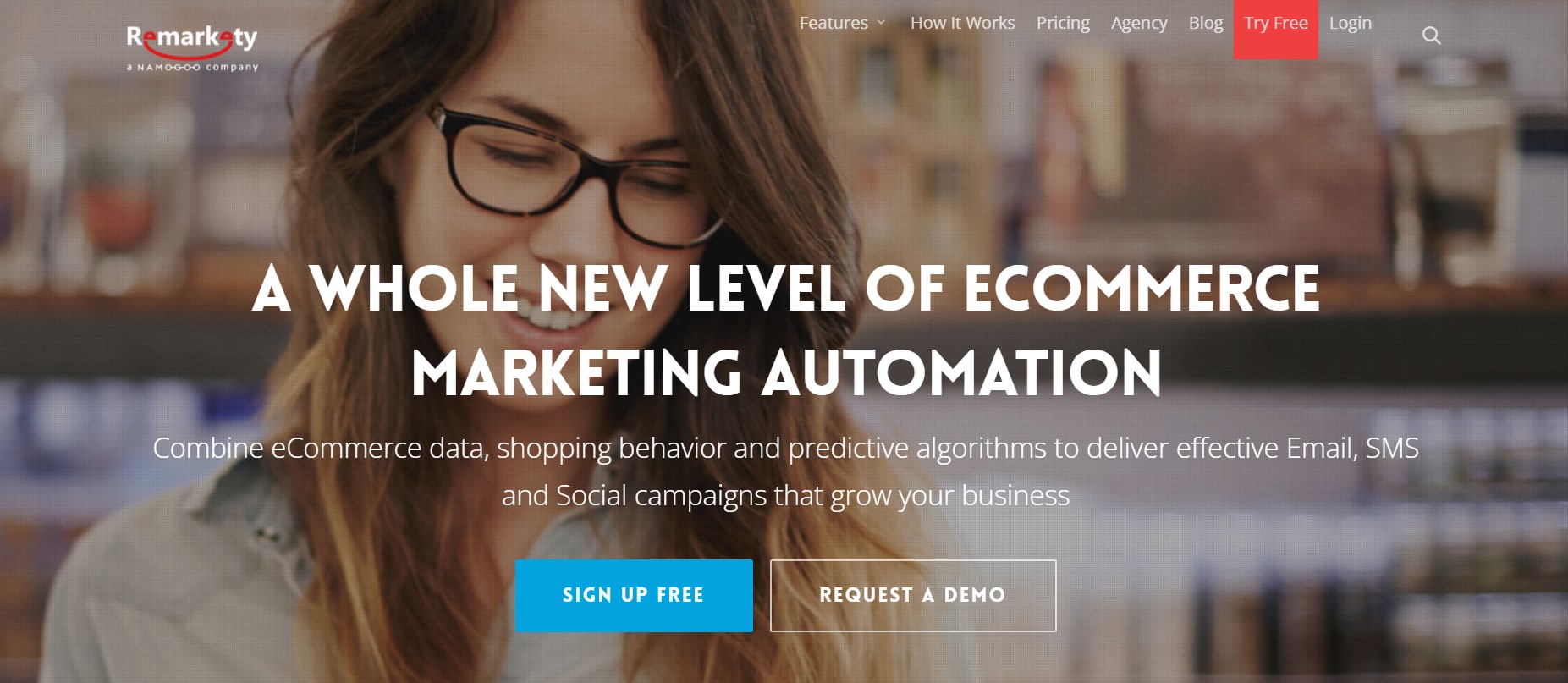 Its testing features are really unique, and you can conduct A/B/C testing on multiple variables, including email subject lines, email bodies, product images, and many more.
Moreover, you can segment your subscribers and create customized coupons, deliver automated follow-up emails to say thank you or ask for feedback, as well as send abandoned cart emails.
Remarkety's key features:
Supports for WooCommerce and other integrations
Segments your newsletter readers and offers personalized coupons
Allows for sending automated follow-up emails
Includes A/B/C testing
Uses AI and machine learning to optimize personalized recommendations
Pricing plans:
Basic plan: starts at $25/ month
Starter plan: starts at $100/ month
Advanced plan: starts at $300/ month
Professional plan: starts at $800/ month
Factors to consider before choosing a WooCommerce email marketing tool
This section will briefly cover some factors that you should be aware of when choosing a WooCommerce email marketing tool.
Ease of use
As email is such an essential part of marketing, it's necessary to pick a tool that you are comfortable using.
Email marketing itself is a straightforward technology that most people are familiar with. Nevertheless, some WooCommerce email marketing tools can be extremely complicated and filled with unnecessary customization options.
Most of the tools we cover above have a free tire, so we recommend first trying one out to ensure you find it easy to use. If you don't like one, try another!
Segmentation features
Segmentation involves dividing your subscriber list into smaller pieces, or segments, depending on their certain characteristics. This is necessary, as only subsets of your email subscriber list are interested in specific products.
For example, customers living near the equator probably don't want to purchase your parkas and other winter apparel. But they will be interested in beachwear. By using segmentation, you're able to filter customers by geographic location, timezone, gender, and many more.
Virtually every WooCommerce email marketing tool comes with segmentation options. AVADA Marketing Automation, as an example, allows you to segment your email list by contact details, custom fields, tags, and E-commerce activities. That makes it very easy to only send emails to customers who have made previous purchases or people who signed up for your weekly newsletter.
Email designers and templates
No one loves ugly emails! If you want someone to love your emails and potentially buy a product, it is critical to have easy to read, well-designed emails.
Different WooCommerce email marketing tools have different email designers. Some offer more options than others.
Generally, if you are not confident in your design skills, you should consider using templates provided by the tool rather than designing your own from scratch. Most tools offer dozens, if not hundreds, of email templates that are tailored for particular needs. You can modify them in order to fit your exact requirements.
Great integration with other products/ services
Just as no man is an island, no WooCommerce email marketing plugin can function entirely on its own. Integrating with other plugins and services is vital if you are using WordPress and WooCommerce, which relies on a number of plugins to accomplish most tasks.
Most mentioned WooCommerce email marketing tools can integrate with other products and services.
Reporting and site tracking
"What gets measured, gets managed." By paying attention to the results of your emails, you can adjust and improve them to increase opens, revenue, or whatever other metrics you desire.
All WooCommerce email marketing tools above have some form of reporting, although some may charge more money for more detailed reports.
Price
It can be quite confusing to determine the exact cost of using a WooCommerce email marketing tool. Depending on the specific tool, there are a lot of variables that can affect the price, including:
How many subscribers you have
How often you deliver emails
The type of email template you can take advantage of
How many versions of each email you can send (A/B testing)
For instance, Mailchimp ties your monthly sending limits to your subscriber count. With its Essentials plan ($9.99/ month), you have 500 contacts (subscribers) and send 5,000 emails each month.
On the other hand, MailPoet lets you send unlimited emails, no matter what pricing plan you are using. Its pricing model is based on the number of subscribers you have.
Therefore, when choosing a WooCommerce email marketing tool, consider your specific situation. Do you deliver one email each month to a large list of subscribers? Or daily emails to a small list?
The bottom line
That's it for 9+ WooCommerce email marketing tools!
As we mentioned earlier, we recommend going through each email marketing tool to test them out and determine the best features and pricing. After you commit to one, start syncing your products and making automated emails to send to your customers!
Once you've set everything up, you can follow our guide to crafting better email subject lines to ensure that subscribers open your emails.
Should you have any questions or concerns about WooCommerce email marketing, please let us know. And thanks for reading!
New Posts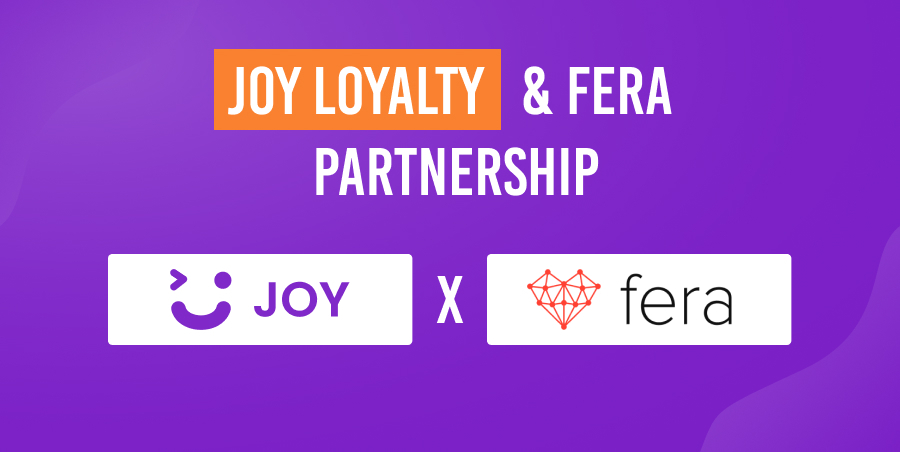 Subscribe
Stay in the know
Get special offers on the latest news from AVADA.
40k
subscribers has been joined!
Earn $10 in reward now!