White Label vs Private Label: A Comparison Between The Two Models
In terms of White Label and Private Label, people tend not to discover which one is better but which one is suitable and their differences. It is because both business models represent similar relations between manufacturers and retailers. Moreover, the two terms are easily used conversely, which makes business confused and unable to skyrocket their goals well.
Therefore, we have this White Label vs Private Label: A Comparison Between The Two Models post, which will cover the histories, benefits, drawbacks, and some key differences to help you avoid any misunderstanding related.
Let's dive in!
What are white label products?
White label in business is applied when you buy the product directly from the manufacturer with their labels and brand on it. Then, you should resell the product to your customers. The products sold to your customers will be repackaged and put the resellers' brand on as they wish. When it comes to white label ad tech products, you can buy a platform or solution which is not branded, customize it based on your demands, and sell it as your brand name.
Do you know where the word "white" came from?. The term white label model was from the music industry and vinyl records era in particular. Artists and bands tended to send a promotional copy of their records to the radio or DJ, which will help them easily publish their arts to the public. At this time, people could not identify where the new music came from since the bands and artists didn't put any artwork or labels on those copies. To solve this issue, they used white sleeves or white labels on them. The concept was practically effective and then widely spread in other industries.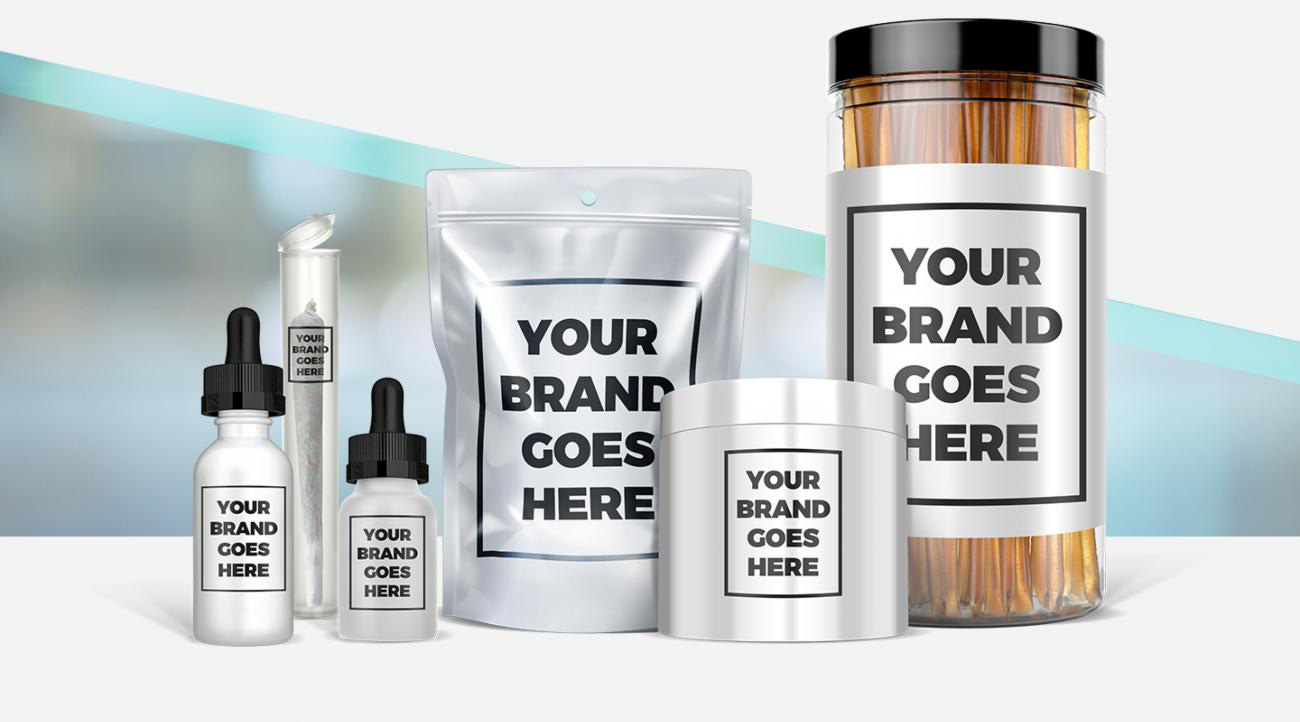 Many businesses use the white label model since it allows them to focus on branding and marketing while other parties help them with creating the actual products. With the white label's help, companies can make their products more well known and save a large amount of money as those items may be already popular brands, and it is less expensive than private labels.
Additionally, because retailers can put their brand on those products, different brands are free to charge differently for the products of the same origin based on their position on the market. It also means we can discover how well a business model works for the company, which is already set up and well-known brands. Though you won't get brand recognition like when coming to private label, you are still enabled to gain multiple benefits. Especially when you are working for a startup company that is little-known by the public, the white label model is beneficial as it doesn't require huge investments or experience.
Read more: Best White Label Product Ideas to Earn Money
What are private label products?
On the other hand, private label model is used when a product is manufactured by a contract or a third-party company but sold under your brand name. That means you have all the chances and responsibilities to decide what goes in it, how it is packaged, and what the label looks like. Easily put, you are a buyer paying money to have other manufacturers produce and deliver your products to your warehouse and store even though you are free to contract to have it drop-shipped. Since you can freely decide the fate of your products, you can sell the product to other wholesalers or directly to your customers.
It is easy to refer that the products will be created based on resellers' demands and specifications, which means it is customized even before it is put a label on.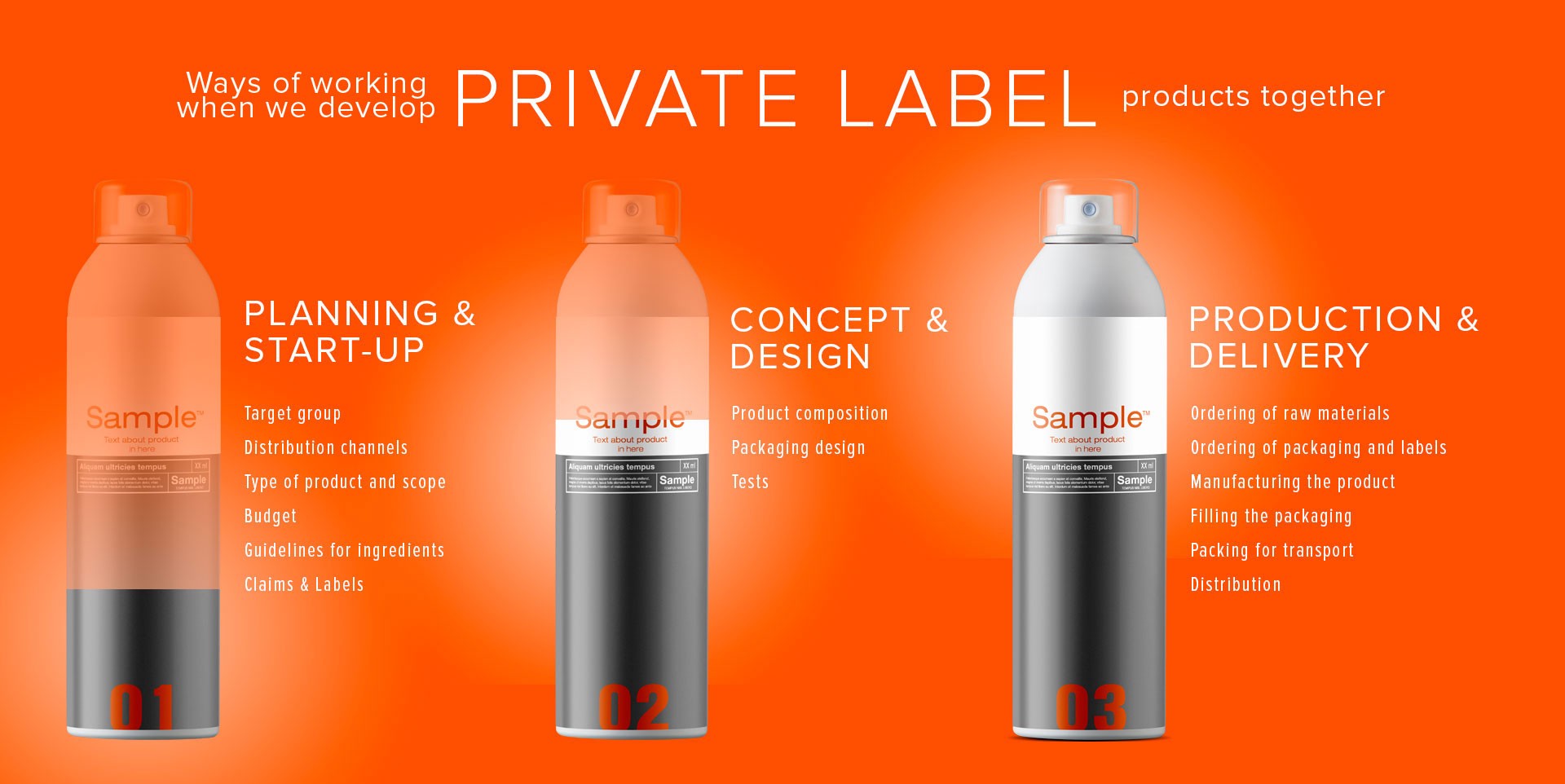 The private label model is widely used since resellers can control all things related to products such as ingredients, parts, packaging design. Moreover, you are the owner of the product who get brand recognition and exact product specification. However, this product can't be made unless you have your product design and recipe. Also, you need to spend more since the R&D costs (Research and development cost) increase, making it much more expensive than the white label.
The beauty industry, household items manufacturing, outfit, and other types of physical products are industries that private labeling is the most widely used. It is because this model brings about a huge potential when users spend less to get these products. Therefore, this model is preferred by many retailers since it helps them compete with more huge brands.
An interesting fact is that private label is worth 10% of global sales, which is $350 billion. In terms of industries, the highest value share belongs to hygiene (14%), packaged food (12%), and pet care(12%). Other categories include home care (6%), hot drinks (6%), soft drinks (5%), and beauty (3%).
Read more: Best Private Label Product Ideas
White label vs Private label comparison
Main similarities
In general, both the private label model and white label model let resellers focus on marketing while manufacturers are in charge of production. That means marketers don't need to worry about the technical part of the deal and save time, money, and effort.
To be more specific, here are their similarities:
Third-party manufacturers: Both models help resellers with the production as a third-party manufacturer. Moreover, it helps to resell with custom branding by another company. Easily put, both models enable manufacturers to focus on production and resellers to focus on selling.

Ability to control over marketing strategy: When using both white label and private label model, you have a chance to control your advertising strategy and the whole marketing process. In particular, you will clearly know your brand image, customer journey path creation, and purchasing process. Moreover, you are free to name your products and images as you wish.

No trademarks over products: After the deal is closed, you cannot have any trademarks over products or services you offer for sale, whether you use the private label model or white label model. It is because they are all B2B business models and your customers who approach products have no idea that the items they bought were created by another company. In both cases, producers have B2B branding, while resellers have B2C branding.
Additionally, they both drive market competition between resellers. Producers when using both label models, can prevent themselves from some market instability via shipping through resellers.
Main differences
Products
In terms of product type and industry choice, the private label model is more suitable for physical products like cosmetics, household items, clothing, and more. Therefore, private label products are mainly used by small companies that offer specific physical items, not requiring much complexity in the production process. Some popular industries that the private label model is applied to are the healthcare industry, food and beverage industry, and others with consumable goods.
On the other hand, the white label service is widely used for software products within the technology sector such as IT, marketing, or advertising technology. Nowadays, white label companies widen their categories into physical products so the scope of the white label model is considered to be bigger than that of private label one.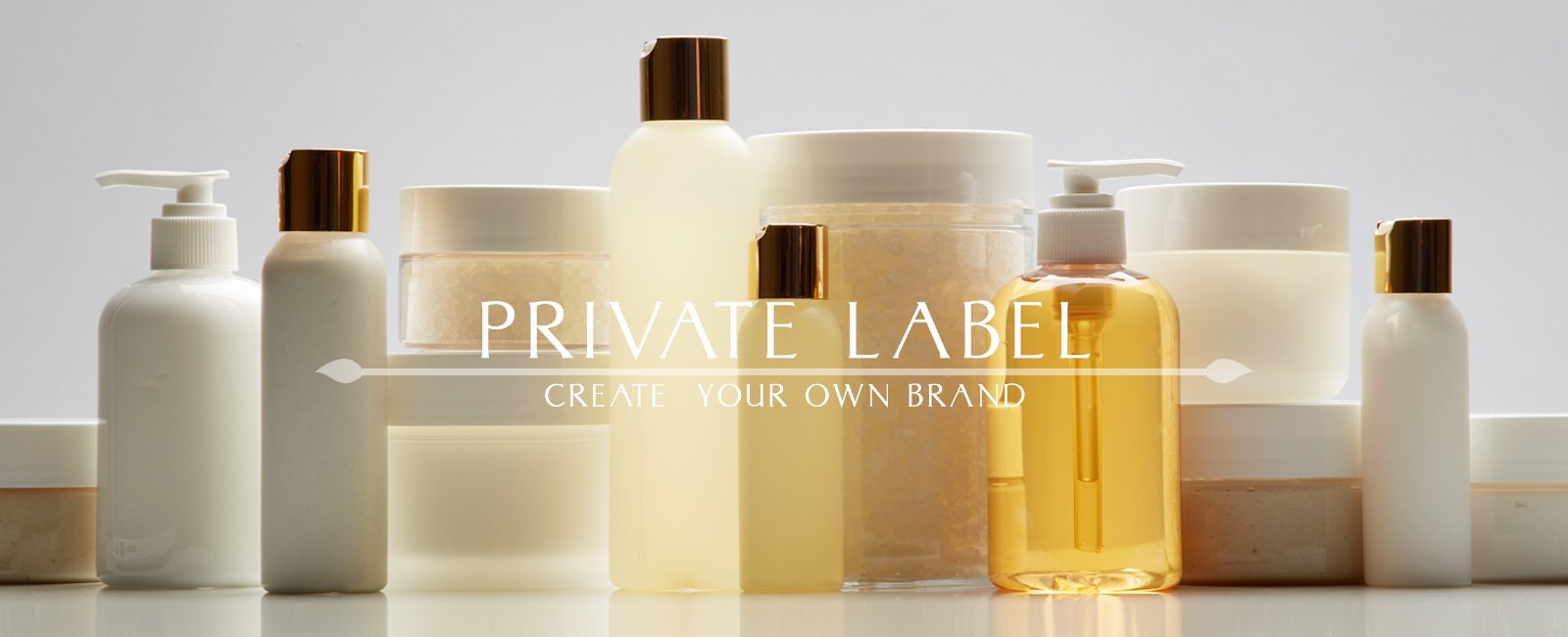 Another factor when considering which service to use is the products' customization. In short, the private label model offers more customized products since manufacturers will produce different versions of products for each retailer based on their orders. Retailers will give their specifications to the manufacturer before the actual production begins, and they will end up with many customized products that are all unique.
For white label products, producers might give the same product to every retailer. Therefore, retailers cannot customize these products, which means it takes no extra costs for labeling. However, resellers are now allowed to change their products since many white-label manufacturers provide flexible solutions that can be modified according to clients' business needs.
Services
As we mentioned above, a white label service will be provided by a contract or a third-party company as a provider, and this item will be sold under your brand mane. As a business having others do the production, you can not intervene how they are produced by what the label looks like. Those providers have a specialized team who are experts in providing the service you want. Having available systems, processes, and tools to deliver the service quickly, the providers are likely to give a similar service to other brand names. Perhaps, they can be your competitors.
Providers' responsibilities are not letting the end clients know that the service provider exists though they take care of every stage of the producing process like what's delivered, how it's delivered, the communication platforms, the reports, and the standards for the services. When the products are finally delivered, customers find it hard to discover that your brand is not providing the service.
Let look at That! Company as an example of a white label company. That! Company is a digital marketing company. Many other businesses working in advertising, agencies, web development corporations, or even small digital marketing agencies reach That! Company with an attempt to have it provide one or all their various services to an end client. To fulfill these tasks, That! Company builds for itself a group of well-trained serviced digital staff who have extensive technology, processes, and training.
They will work to produce and publish these services to the customers on behalf of the partners without informing them of the existence of That! Company. However, the services That! Company provides for agency partners will be the same.
In general, when using white label service, you don't need to spend time learning to be an expert, designing processes, or providing training. You don't need to spend much money but still get a superior model to reselling or hybrid reselling. Moreover, since you have more time and money, your brand recognition will surely be promoted. On the other hand, you are not able to specify or control service offerings. Luckily, white label companies are now offering more and more choices to meet partners' demands.
In terms of a private label service, it is also provided by a contract or third-party provider and sold under your brand name. However, you have all right in deciding what goes in it, what processes are used, how the service is delivered, what tools are used to provide the service, what the label looks like. You can even spend more money to deliver those services directly to your customers. This service is also called straight sub-contracting or use of a subcontractor.
A typical example of private label sub-contracted service is Cable Companies. This company makes use of private label services to install and service new customers. First of all, they will hire a subcontractor that offers a particular truck. The company will then bring about the training and specifications, focusing on how the services will be provided under their brand name. Not only do they set the processes and required reporting, but they also control what services can or cannot be offered to the customer.
Based on this specification, the provider can customize the truck by painting, labeling the truck, labeling the equipment, or designing the uniforms that it wears to match the buyer's service requirements.
As you can see, you can now control every specific service offerings. What's more, you will have a clear understanding of the training of the providers on your processes and the tools used to produce the services. Though this will make you more money than the white label one and more time to market, you will still have brand recognition as long as you have your own service offering.
Complexity
The white label model is the most suitable for those offering complex products for sales. They may include technical devices or software that is hard and complicated to change when compared with physical and typical products.
That's why software retailers will, for sure approach, the white label model instead of the private label one. Being designed for more complex items, the white label service tends to be used to move the product from the manufacturer to the buyer.
Investment and ROI
In general, both solutions are suitable models for many businesses since one will create a product exclusiveness, and the other gives you a wider audience without spending much money.
When using the private label model, you will need to invest a larger amount of budget because a reseller conducts research and product development before the manufacturing process. Despite extra costs to hire additional professionals, it is worth using since the ROI will also be as high as you expect. Thanks to the private label model, you are allowed to offer a unique product that is attractive to consumers. That's why this service is perfect for those who are keen on selling unique physical products.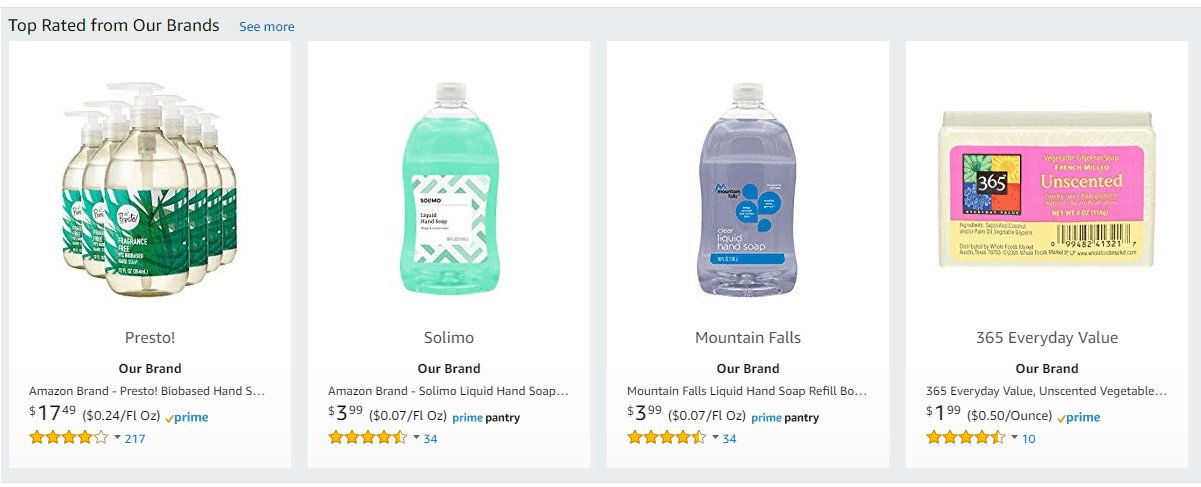 When it comes to white label products, it is still a solution you should look at. Thanks to its asking for no extra costs into the development process, you will experience a much lower price of production. If you have an effective marketing strategy, white label products will surely bring about higher ROI. However, if you are selling a physical product, be prepared for other stronger rivals within the same market.
So, they are both beneficial in ROI if you do it correctly. Whether to choose depends on your business goals. If you are running a small business and selling physical customizable products, choose a private label service. If yours is an internet-based company focusing on developing digital marketing, choose a white label solution.
How to choose between white label & private label?
As we have mentioned, there is no battle between two models since they all enable you to focus on other aspects of your business and save your time and money in the manufacturing process. Even though you still can spend effort on adding detailed features into the products or customize it after manufacturing, product design and creation are normally under the responsibilities of the manufacturers. So, how can you choose between white label and private label to fit your business?
When to choose private label services

You want to make your products unique
You already have a design of what your service offers
You expect to sell an exclusive product without caring about competition
You want to create a service which is superior to other white label services
You want to gain potential regarding profits without investing a large amount of money
You want to reduce the labor costs
You are focusing on shipping a specific type of product to a specific group of audience
When to choose white label services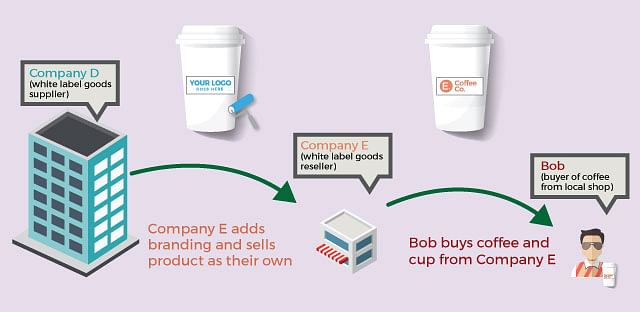 You don't want to have any extra research after the product is already developed and manufactured
You want to approach an even easier and cheaper model but still keep the potential profits high
You want to reach the market more quickly
You don't have time and ability to design the services processes
You have already had a client base. The model will have all the process done by the manufacturers while you just need to care about how to make a good marketing product and business strategy
You already have a brand demand and is looking for a service to fulfill it
You are unable to be an expert in this specific service
You want to reduce overhead labor costs because of the low volume
You want to freely customize your finished solution for your business demands in a shorter time ranging from 2 weeks to 1 month
Why should businesses consider using white label & private label?
Both white and private label business models are beneficial for businesses and entrepreneurs, especially those expecting to diversify their current offerings, penetrate new markets, and supplement existing revenue streams. Let's see why entrepreneurs and businesses should consider private label and white label services.
Why should businesses consider using white label
If you are an entrepreneur, the private label model is great for you to get started in the sale of goods since it offers multiple great products and great producers. What you need to do is:
Step 1: Identifying a product or product type
Step 2: Finding a suitable private label manufacturer
Step 3: Creating and grow a brand up
Step 4: Selling your selected private label product under your brand name
If you are running an established business, the private label model will equate to more diversified revenue streams. Let's look at the Versace dress brand as an example. The business offers its items at a price range which is only suitable for a smaller and upper class demographic. Targeting this demographic before selling is good, which brings about great success with market penetration. However, it has to face the problem of being unable to sell dresses to a larger middle or lower class demographic.
In this case, Versace can use another brand name under the same corporate ownership to offer a less extravagant version of the dress to other demographics. Versace will then penetrate two completely different markets with the same products. What about hiring private label manufacturers that can create a large number of products at the price point that the company wants?
Why should businesses consider using private label
In general, the white-label software and service opportunities will be easier and quicker to leverage since there is no physical rebranding or built-in distribution network that is necessary to sell and fulfill product orders.
If you are an entrepreneur, the white label model will bring about many opportunities for those being interested in stepping into the technology world. When working with any white label tech companies, you will receive free pricing tiers, which means you have a chance to try the product and test out the whole process before paying for your official usage. However, be careful and choose the good tech companies only for the greatest benefits.
Here are some features and opportunities of the white label model:
White label content creation: You are free to use websites like ProBlogger to outsource writing to freelancers and then sell it with a margin as if it belongs to you.

SEO auditing: Besides it, you can also approach reporting and more. Nowadays, there are multiple sites that are available for you. They will perform white-label audits or reporting that you can then white-label to your clients.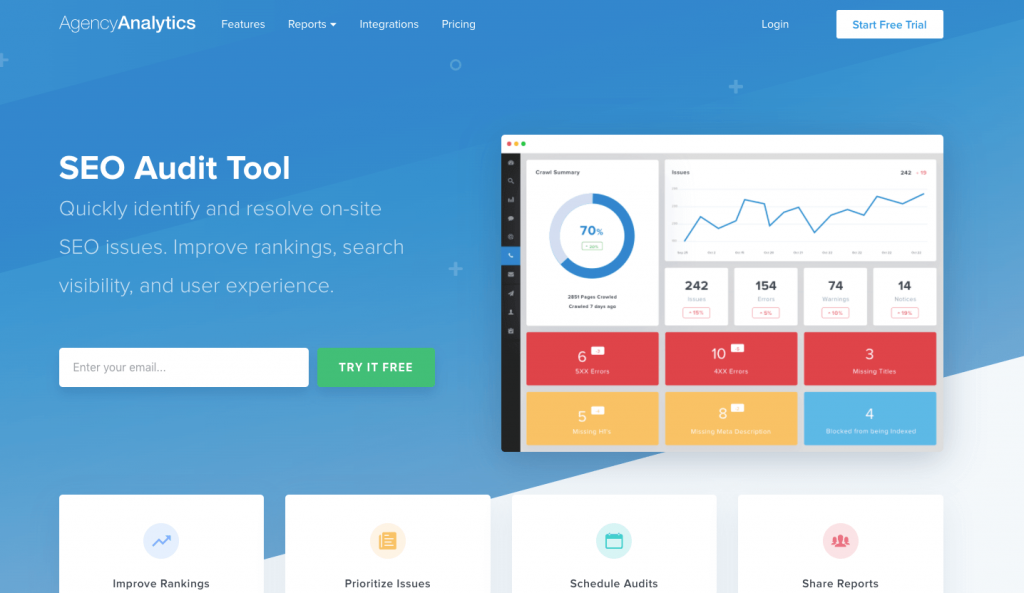 White label agency: The most popular opportunity, right? There are many companies out there that allow their resellers to to become a full-service marketing agency quickly.
If yours is an established business, the white label model is also effective for you. It is because leveraging white label providers takes less effort and money to introduce new offerings effectively. You can also skip the overhead that will normally be connected with R&D and extensive product development.
For example, as you always assume, a TV company offers TV ads for sales. It needs to sell these ads for money to run the company but digital ads are dominant, which makes TV less attractive.
Thanks to white-label providers, they can offer their clientele digital ad services as well. And they are all under their existing branding. To be more specific, they can bundle their traditional TV advertising spots with other digital media like display advertising, social media management, websites, and more. As a result, they can boost their revenue in other channels and don't need to cannibalize their TV ad revenue.
Conclusion
Now you must know better about the details of white label and private label model and their differences. Keep in mind that there are no equalities in creating white label providers and not all white label providers provide white label services. Instead, to provide white label services correctly, you should spend more money and have specific technology to stop your brand from being accidentally revealed to your customers.
Hopefully, this post is helpful for you in identifying the two models and find out which one is the most suitable for your business. If you have any questions, be free to contact us or leave us a comment in the section below. Share this post with your friends if you find it interesting and visit us for more.
Good luck with your business!
---
Mike is a content writer at Avada, with a love for video games, gadgets, and software. He has been writing about the industry now for over 7 years. He likes to keep up-to-date with the latest software releases. He's also an avid reader, and he enjoys spending time outdoors with family and friends. When he's not working, you can usually find him playing video games or exploring new outdoor activities.
New Posts
Stay in the know
Get special offers on the latest news from AVADA.