What to Sell on Amazon? Top Selling Items on Amazon in 2023
Needless to the introduction, Amazon is the largest marketplace platform in the world right now. As a gigantic online shopping mall with hundreds of nations, millions of products are listed on Amazon, waiting to be sold every day. For new sellers, though, it can be a painful search to find the right products that have somewhat a good selling potential.
If you are looking for the next top-selling items to include in your Amazon store, you've come to the right article. I will show you exactly what to sell on Amazon and what consumers look to buy on this platform. You will also learn the bed methods to identify these gold mines on the biggest eCommerce site in the world.
Prepare yourself since we are going deep into the eCommerce jungle. Let's get started!
What makes a good product to sell on Amazon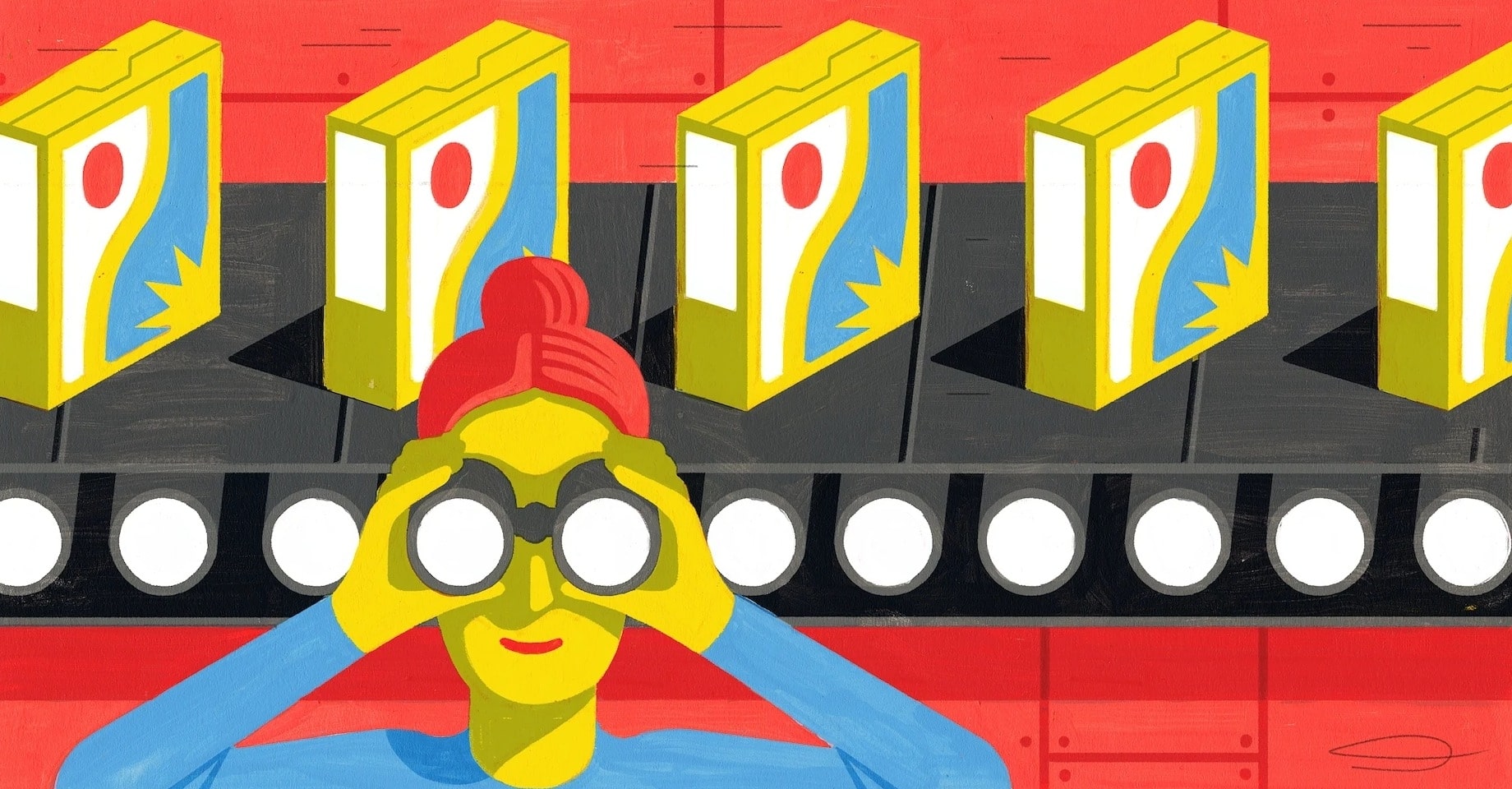 You may not realize this, but there are some criteria that you should consider when finding products to sell on Amazon. Following these guidelines will ensure your selection of the best products. Although, if you want to sell on Amazon FBA (Fulfillment by Amazon), there are some other rules as well.
For starters, you should not try to sell branded or well-known products, since most big brands have had their official stores on Amazon already. Amazon buyers are not always looking for branded products, too; they are more interested in decent products that look good and come at the lowest price. However, you will potentially go head to head against other sellers having similar products, so your own brand of products will be the best approach.
The definition of a good product to sell can be different for various product niches. But, in general, here are the common criteria you will find in a profitable product to sell on Amazon:
Having real demand
A product with real demand means that it has a group of consumers that are willing to pay for it. Some products may look interesting and fancy, but if they can't actually solve a problem for the buyers, they are not going to be bought. You can have constant revenue only by having real and constant demand.
Having private label
Gone are the days when generic and unbranded products can be sold on Amazon. The more profitable option now is to private label your products or have your own brand, in other words. The usual process is to have your branding done during the manufacturing stage, although you can label unbranded products too (this is the cheaper but less professional option).
Having above 40% profit margin
A good profit margin will directly determine your profiting efficiency and save you a lot of time in running your business. Usually, products with profit margins between 40% and 70% are recommended, which means your sale prices should be 2 to 3 times the cost.
Having a low level of market saturation
If your product has an oversaturated market, there is little chance to beat your existing competitors. The limited sales volume may not even generate enough revenue to cover your cost. So if you want to find your top-selling products on Amazon, find those with a great sale potential but low sales volume. A product with a daily sales volume between 10 and 70 and the total reviews are under 200 is a safe bet.
Being un-seasonal
The season is an important influencing factor for products to rank on Amazon. If you have a large inventory, you can add seasonal products for additional sales, but they should not be your priority products. Pick a product that you can have year-round, steady profit.
Being uncomplicated
Electronics, smartphones, high-tech products are among the top-selling products of Amazon all the time. However, as the quality standards of these products are often very high with customers' big expectations, you would need a huge budget to offer this kind of products, not to mention the competition from big brands. Plus, high-tech products can break down, so the cost for after-sale service and customer service would be rather high too. You should also consider when selecting products that require certifications.
Not being offered by Amazon
One of the things that sellers often forget is that Amazon is also a seller. If they join any product niche with literally the biggest eCommerce customer base and traffics, the competition is nearly impossible. I would stay away from any product niche that Amazon is trying to promote if I can.
Following the criteria above can help you identify your suitable products to sell on Amazon in no time. Through time with more experience, you can always make a better choice with better research methods.
Top selling items on Amazon
Listed below is a list of my recommended top selling items on Amazon. You can try selling these products or their more optimized version, but keep in mind that this is a dynamic list and can change at any time. The trick is to narrow down your option to a point where the competition is drastically reduced, and you can attract serious buyers who want to purchase your products right away.
Each of these products has its potential niche and fits all of the criteria above. Don't be afraid to explore beyond their niches, since your brand needs to have your own uniqueness and interests too!
Toys and games
Toys and games are one of the pricier options that are relatively small and lightweight. This means you only need to pay about $2 to ship toys and games from one of Amazon's warehouses to buyers' locations. If you want to fulfill orders without the help of FBA, you will have to set up your personalized shipping fees and schedules.
For research, you can look at product descriptions to see which you feel excited getting into. Study Amazon ads to see which products toy providers are pouring money to get more sales. The rise of toys and games to play at home makes this niche even more appealing. If you can get your hands on this niche, you can build a loyal customer base who loves your products and brand.
Here are some top selling toys and games on Amazon:
Basketball Hoop Strip Light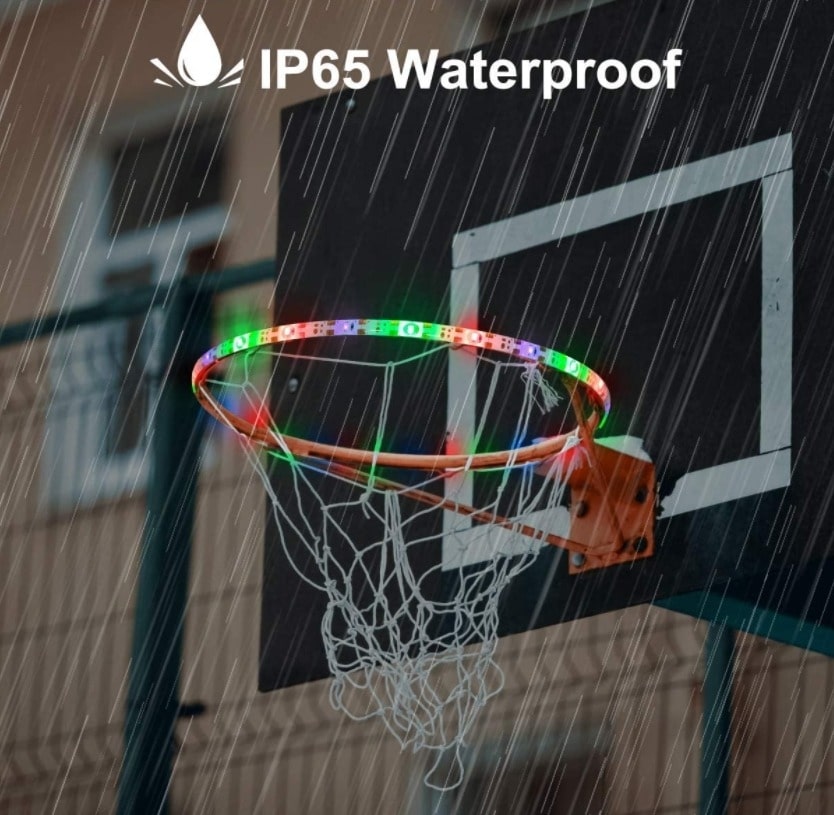 Cost: $3.7-$4.5 per unit
Moving lights always attract the best attention, and this toy looks just fun to get some exercise at home. The price above is for the solar power version. If you want to import the battery power version, the price would be a bit higher like $7-$9. The lights are default to be on in seven different colors, but you can contact manufacturers to have more lighting options - which will help you stand out more on the market.
LED Badminton Shuttlecock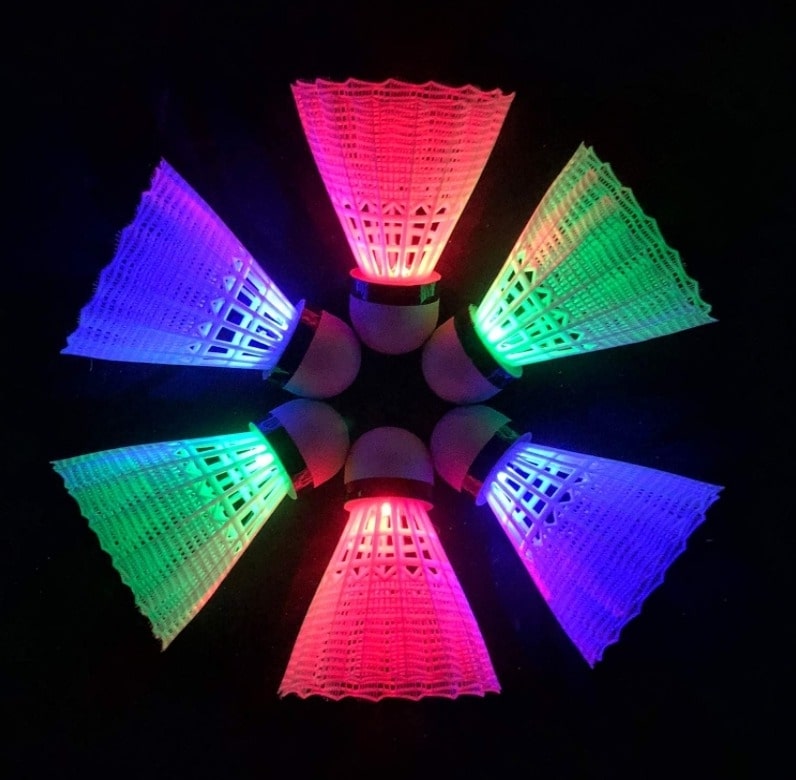 Cost: $2-$3 per unit
The light LED shuttlecocks look very bright and have an amazing durability. The batteries for these shuttlecocks could last 20 hours. And they can also be used as a normal shuttlecock when users turn off the switch or they run out of battery. Same for the basketball strip light, these items look fun to play with at home.
Floating Pool Water Handball Goal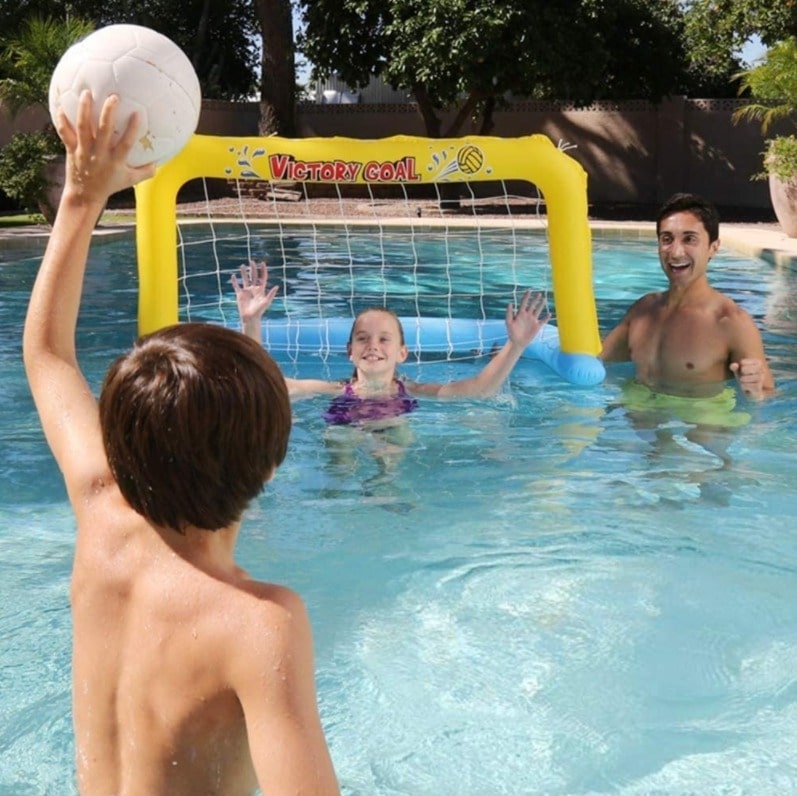 Cost: $4-$5 per unit
With the spring coming, this floating pool water handball goal is perfect for some outdoor activities. The product contains a floating goal net and a water handball. All of the product is made of safe PVC and you can customize the logo, size, or colors. You can sell this for buyers living in the hot regions as well.
Health & Beauty
Now, this is a category that new businesses can take advantage of based on the situation of the pandemic. You can offer items that help people keep social distancing, a healthy body at home, or looking good naturally. Tackling the new needs of people during this time and research for suitable products will be the right approach for your Amazon store.
Here are some top selling items on Amazon in health and beauty so you can have some ideas:
Essential Oil Diffuser
Cost: $5-$10 per unit
This oil diffuser is all you want for a healthy home and smells great all the time. The product has aromatherapy, humidifying, purifying, and ionizing effects, as well as having night light for sleeping. The overall look of the diffuser is natural with wood color and has a primitive feel. At your home or workspace, this is still a nice item of art that fits with any type of decor.
Automatic Soap Dispenser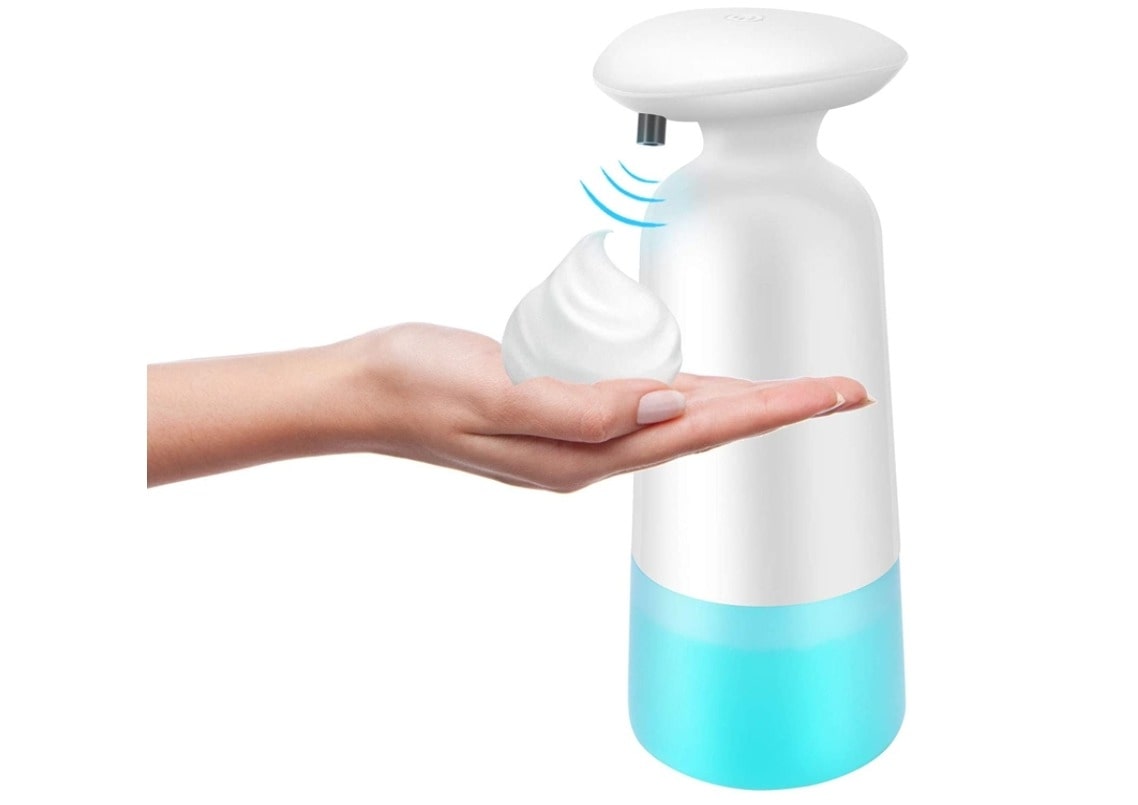 Cost: $7.5 - $8.5 per unit
Due to COVID, this plastic soap dispenser has seen a great rise in popularity as it is touchless when using. When your hand is in the sensing area, it will automatically provide a fixed amount of soap and stop immediately if your hand is out of the sensing area. You can sell this item for restaurants, hotels, schools, and even families.
Foldable Cordless Jump rope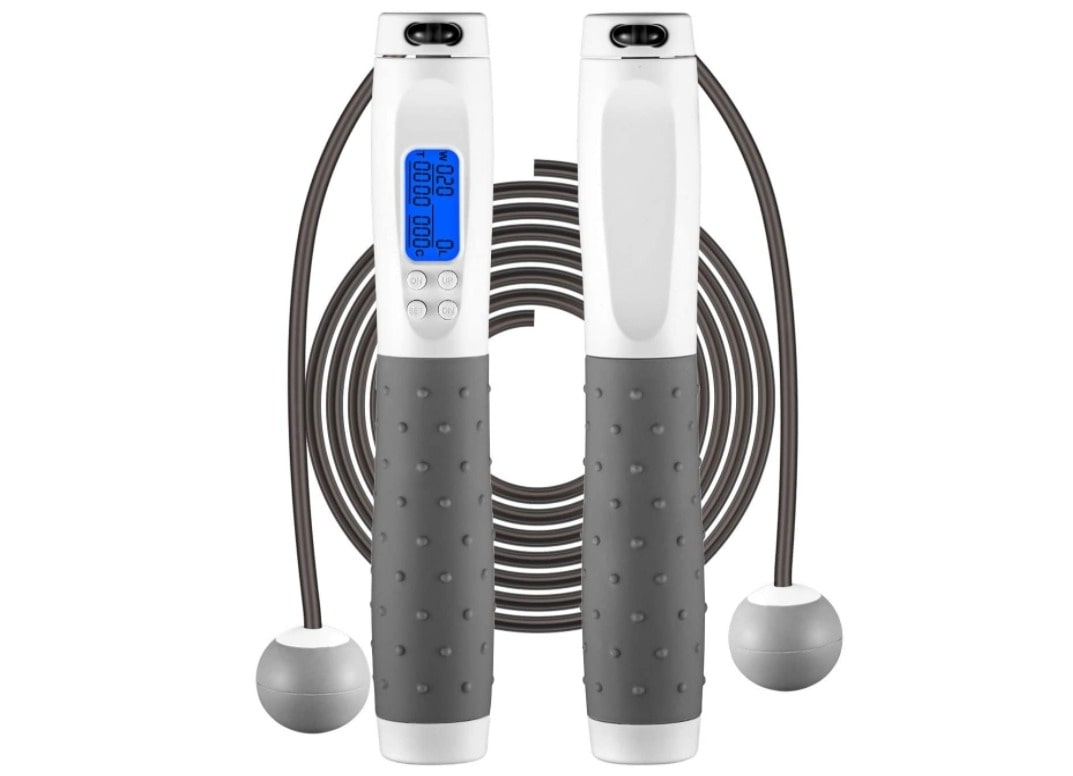 Cost: $8-$9 per unit
Have you ever tried skipping rope inside of your house? It can be a disaster. Cordless skipping rope helps users reduce injuries while working out, at home or outside. The product keeps exercisers away from pain and being disrupted during their sessions. The LCD screen on the rope is a timer, calorie, weight, and jumping time counter. This is a great addition, allowing you to calculate calorie deficit needed to meet your goals for a weight loss. So you can clearly see the result of your work out while saving yourself from breaking something in the house. You can also adjust the cord's length easily for the whole family to try.
Portable Bracelet Wristband Hand Dispenser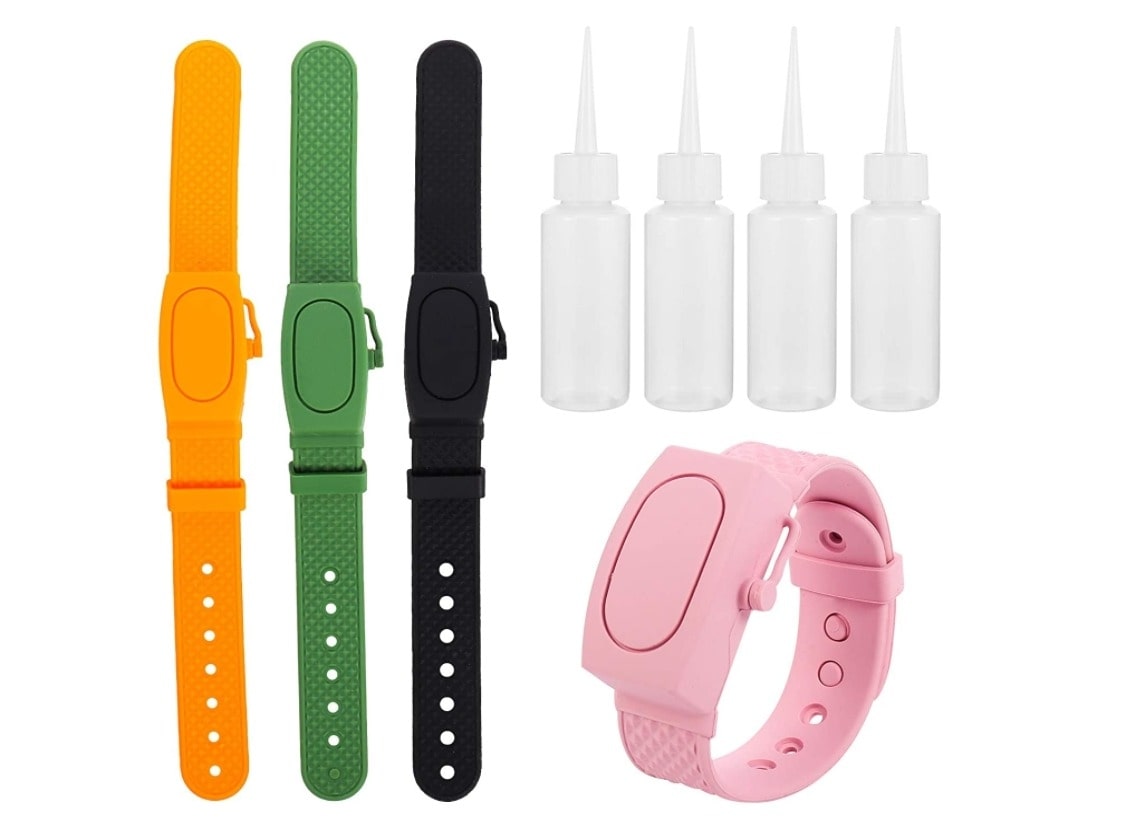 Cost: $1-$1.5 per unit
Many people don't want to carry around a big bottle of hand sanitizer, so this bracelet is exactly what they need. The wristband is made of safe silicone and can hold up to 15ml of liquid, which is refillable. This is a great item for travelers or who work in health care service. Users can put hand sanitizer, sunscreen, and anything else in it.
UV Smartphone Sanitizer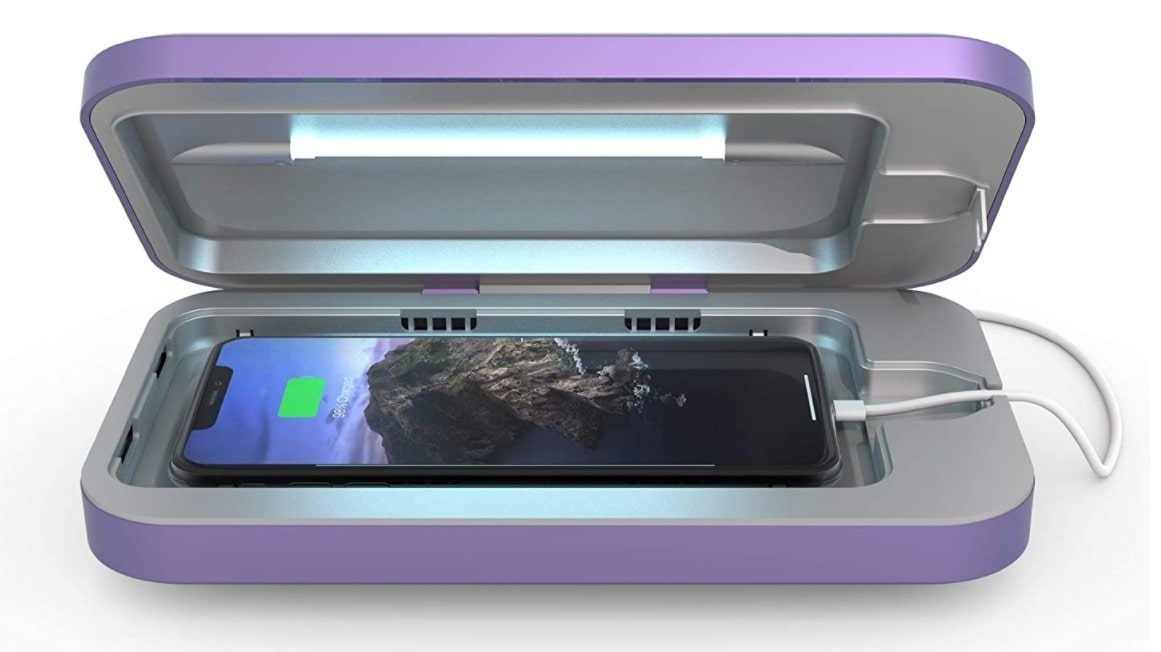 Cost: $4-$5 per unit
Many health experts suggest that if you wash your hand and then touch your phone, it doesn't help much in stopping the virus from spreading. Since your phone touches all kinds of surfaces, you can never know for sure if it is safe or not. The UV smartphone sanitizer can kill 99.9% of dangerous bacteria within 30 minutes and can wirelessly charge your smartphones too. It also have multiple colors for consumers to kill bacteria in fashion.
Baby product
The global population is still growing steadily, which means the market for baby products is also expanding. You can find many baby products that sell, such as car seats, strollers, diapers, teethers, and other baby entertainment products that never seem to fail. Just like offering products for adults, you should have personalities and special touches in your Amazon store's baby products so buyers can remember you better.
Baby Diaper Bag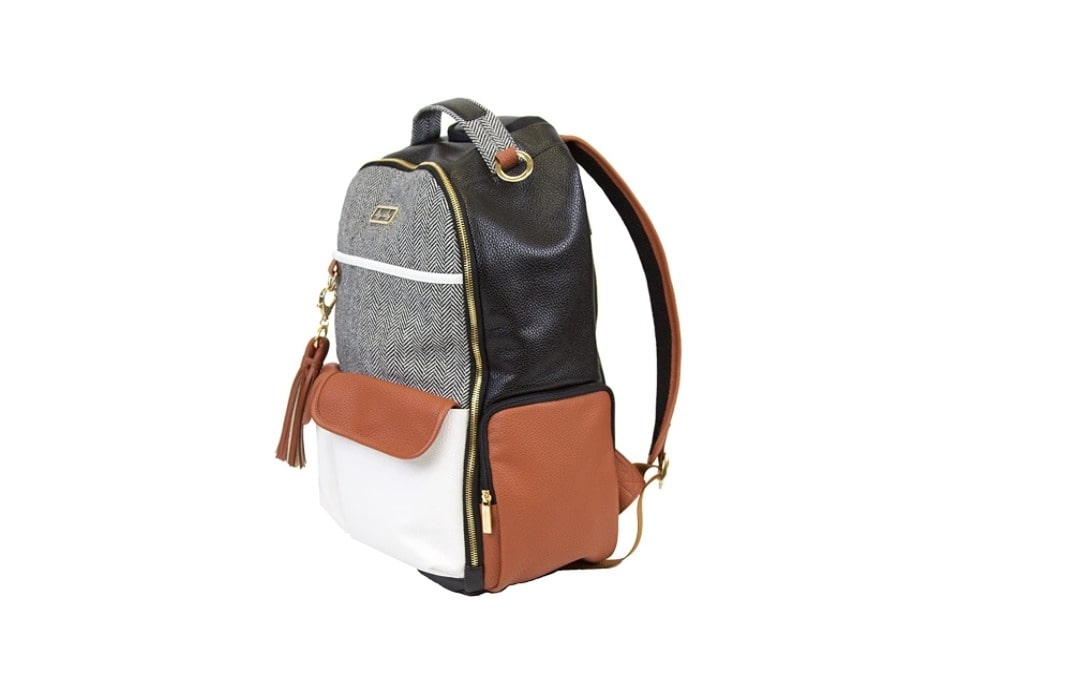 Cost: $5-$10/per unit
The baby diaper bag has multi functions and can transform from a backpack to a handbag. The product is elegant with simple colors and can suit any events such as shopping, traveling, or going out with the baby. Remember that there are few sections of the world that didn't see the effect of COVID, so make sure your diaper bag is safe with no germs for buyers (mothers) to take care of their babies better.
Foldable My First Year Baby Photo Frame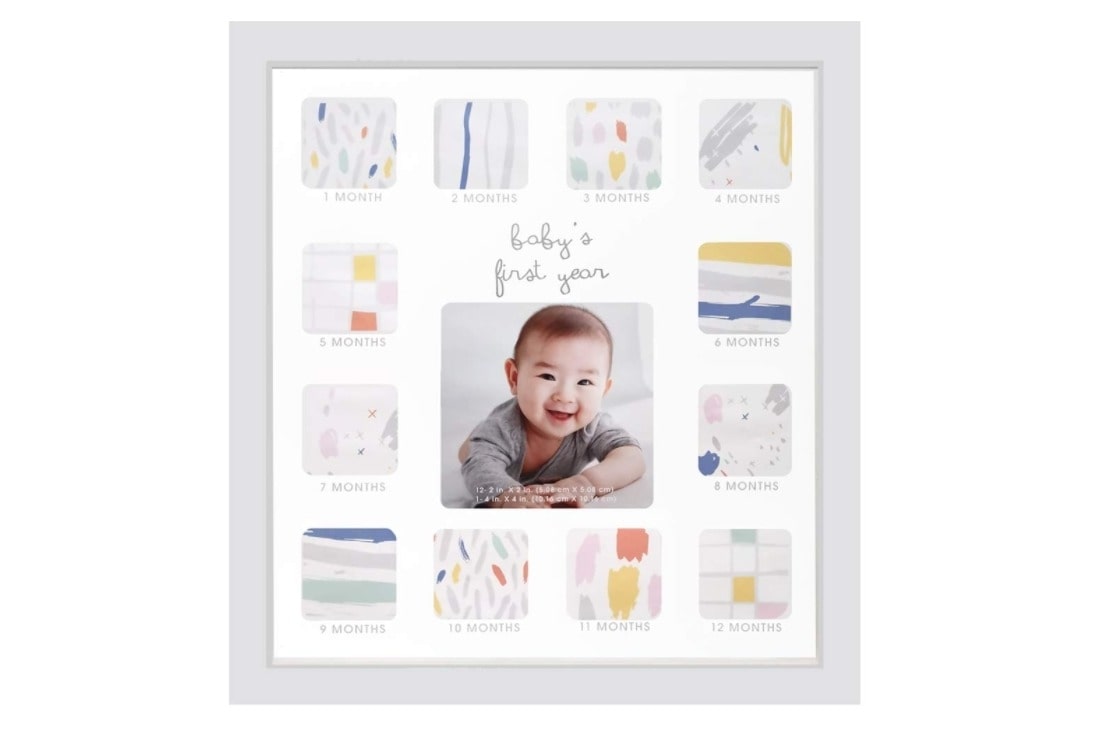 Cost: $5-$6 per unit
Baby's first year is often celebrated by parents, so naturally your product can help parents keep the precious memories in a beautiful wooden photo frame. The foldable first year baby photo frame can expand into many types of new products. The product is acid-free beveled that has a small silver line of words that say: "My first year" - this little couch of personality may be all it takes for parents to start buying.
Baby Bowl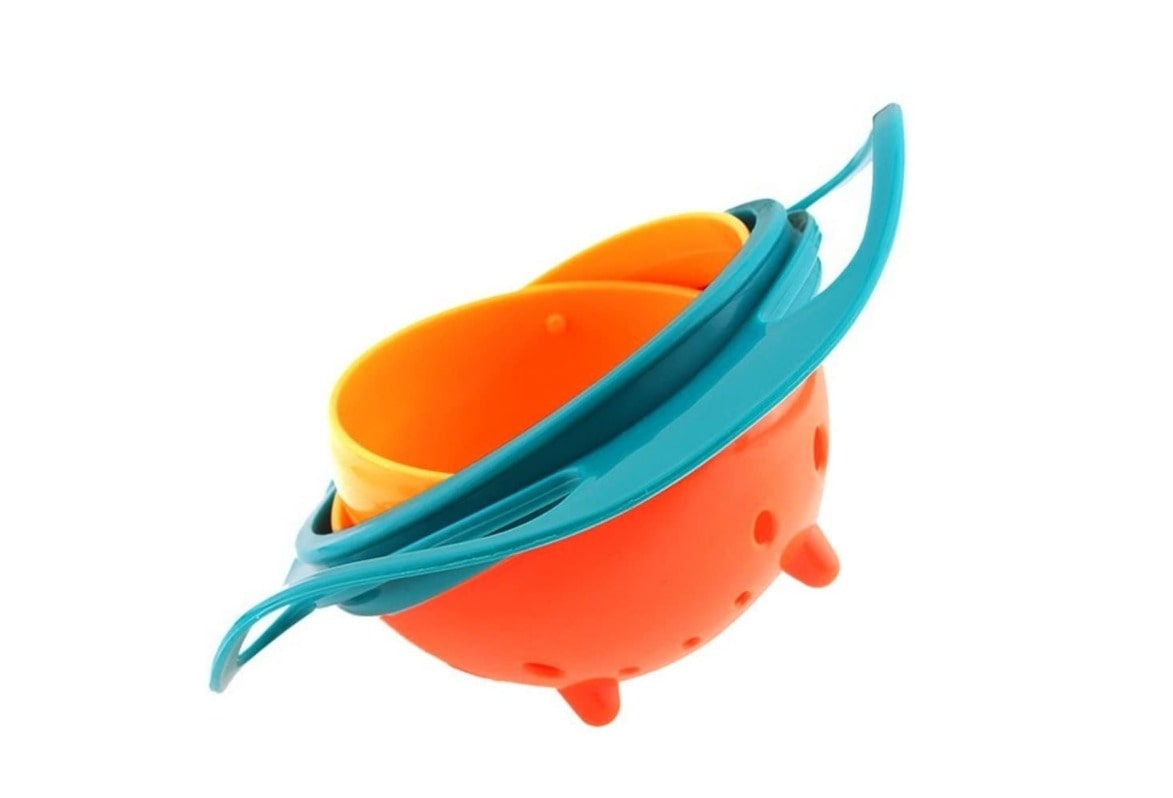 Cost: $1.5-$2 per unit
This baby bowl product is made of 100% safe material with funny colors for fun meals with kids. Not only can it limit the mess to a minimum, but the bowl also looks like a cool planet to keep your babies entertained. If you want to sell this baby bowl, consider adding your own branding so it can stand out on the market.
Baby Swaddle Blanket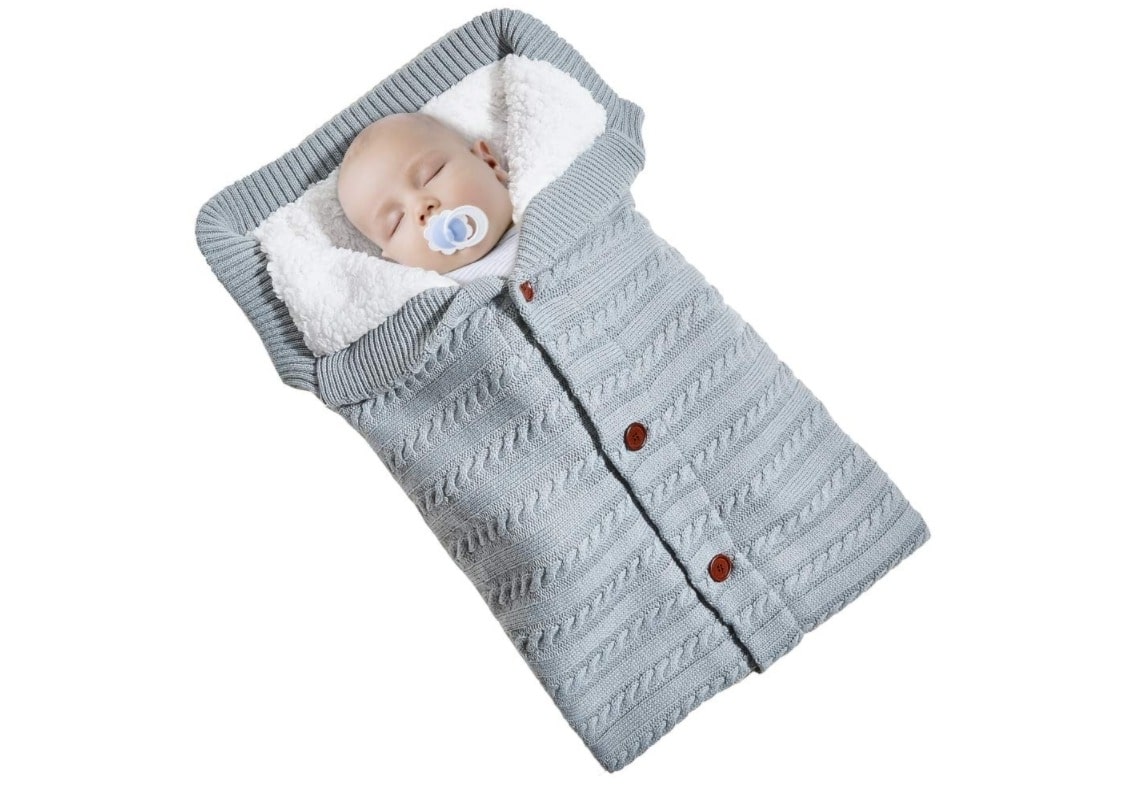 Cost: $8-$9 per unit
Warm weather is coming in, but babies still need good protection from the sudden chilly wind. This baby swaddle blanket is made from high-quality knitting wool with soft polar fleece to keep babies warm and comfortable. Also, it has a button closure for easy opening and closing. This line of products can be sold all year round, as long as you can find the right advertising strategy.
Alphabet Numbers Toddler Flash Cards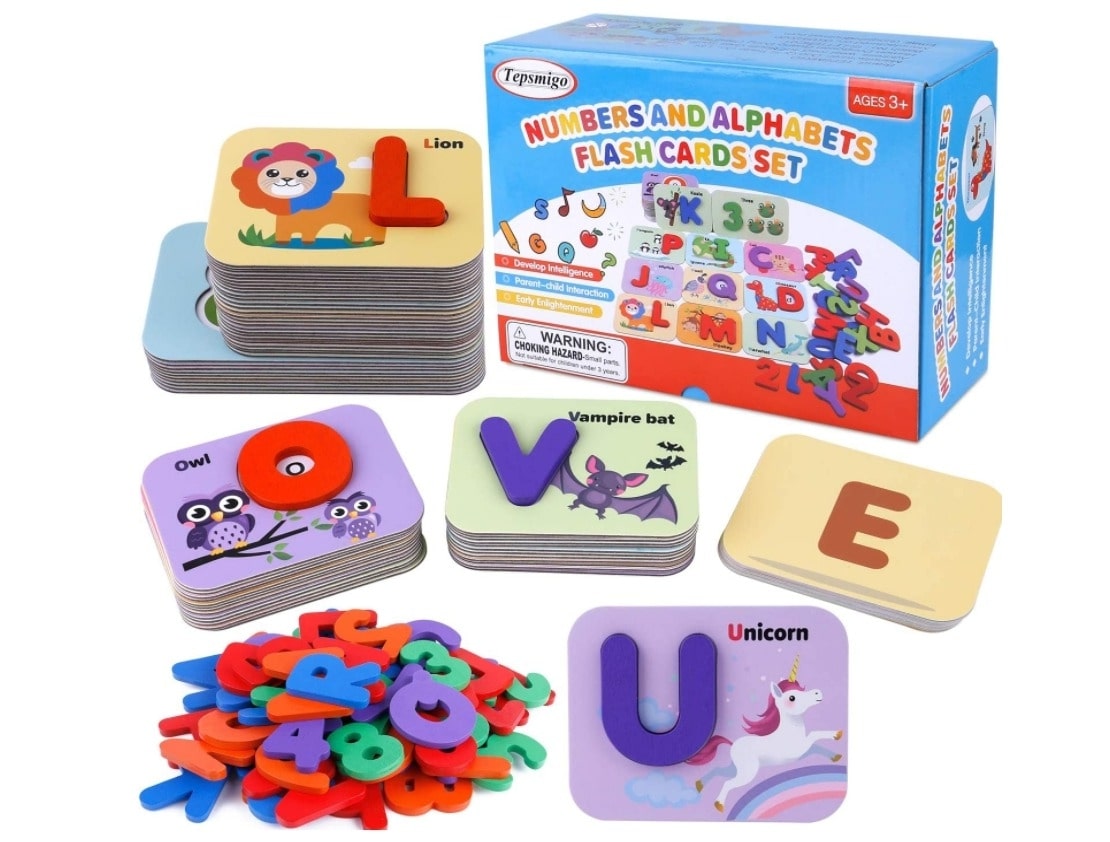 Cost: $4-$5 per unit
For toddlers, parents always want toys for them to play and learn at the same time. These alphabet flash cards contain 36 solid blocks with a-z letter cards and 1-10 digital cards. Parents will be able to introduce the alphabet, numbers, and some animals as well. The pieces are made from safe wood and have vivid colors to catch the attention of the toddlers.
Pet products
The pet market on Amazon is always interesting with many kinds of items at many price ranges. The reason I'm including the pet category as the top-selling category is that it is in high demand. People of all ages and nationalities have pets, and those maybe their best friends right now during the time at home. Many are looking to get a pet of their own when they can't go out to meet friends often too.
By customizing pet products to match the owner's demands, you can gain maximum profits for your Amazon store. Also, you can sell many seasonal pet products to increase the profit, freeing your warehouse space. Here are some top-selling pet items on Amazon to check out.
Double Suction Toy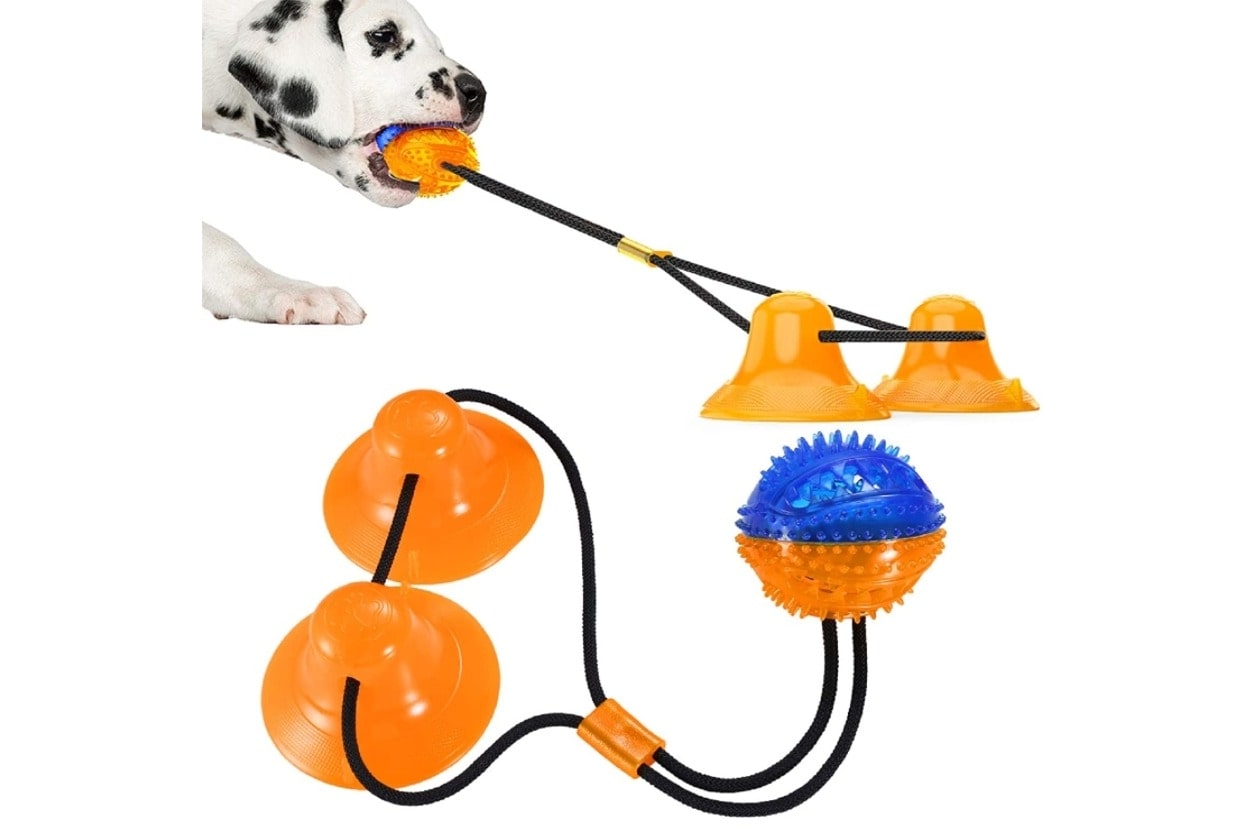 Cost: $3-$4 per unit
Your dog can't play outside as much as they like with social distancing rules, so having a toy for them to play with is a fantastic idea. This double suction toy has a great bite resistance for the dogs to play and they have such a high quality that can last for a long time. The material of the toy is also environmentally friendly and safe for all types of animals.
Treat Ball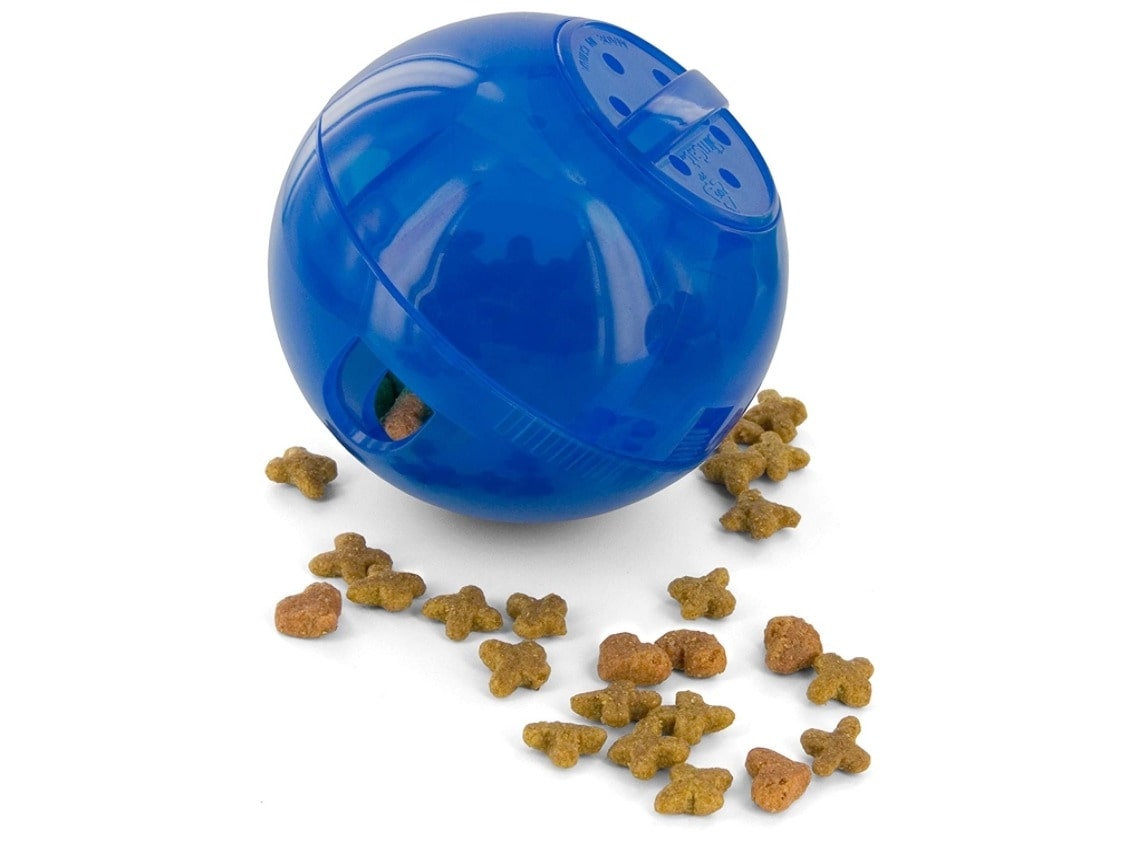 Cost: $0.7-$1.2 per unit
Combining tasty rewards and fun games, this treat ball helps dogs stay mentally and physically active while working to gain their treats. Simply put treats into side slots and the hollowed hole at the center of this silicone ball, you can let your pets play with it for a refreshing meal. The product can be customized in sizes and colors, making it a suitable gift for dog owners as well.
Pet Cave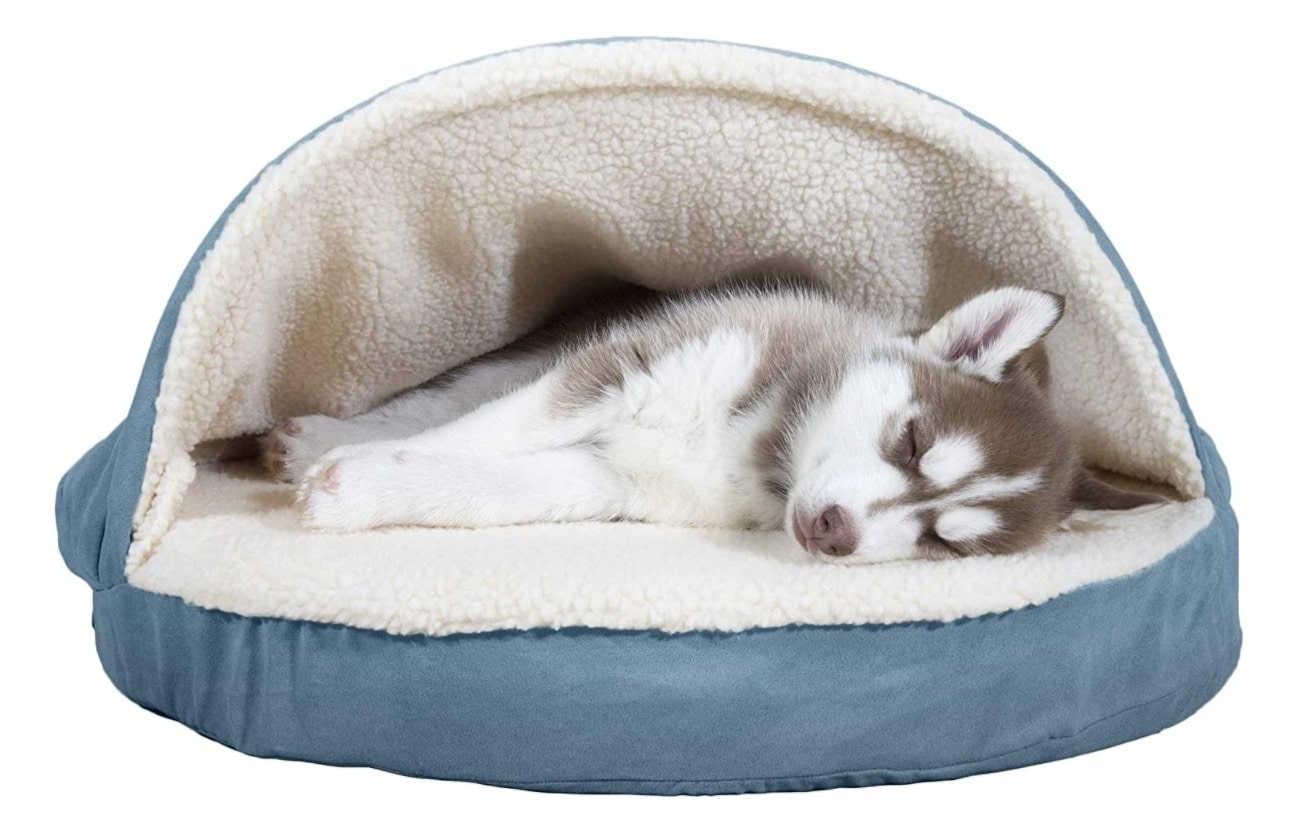 Cost: $11-$13 per unit
Many chill-prone pets love to hide or burrow themselves in a warm spot. This pet cave product allows pets to snuggle or sprawl based on their moods, which means both dogs and cats can use the item. It provides a sense of extra privacy and security for pets since it is proved that they do have needs for private time as well.
Training clickers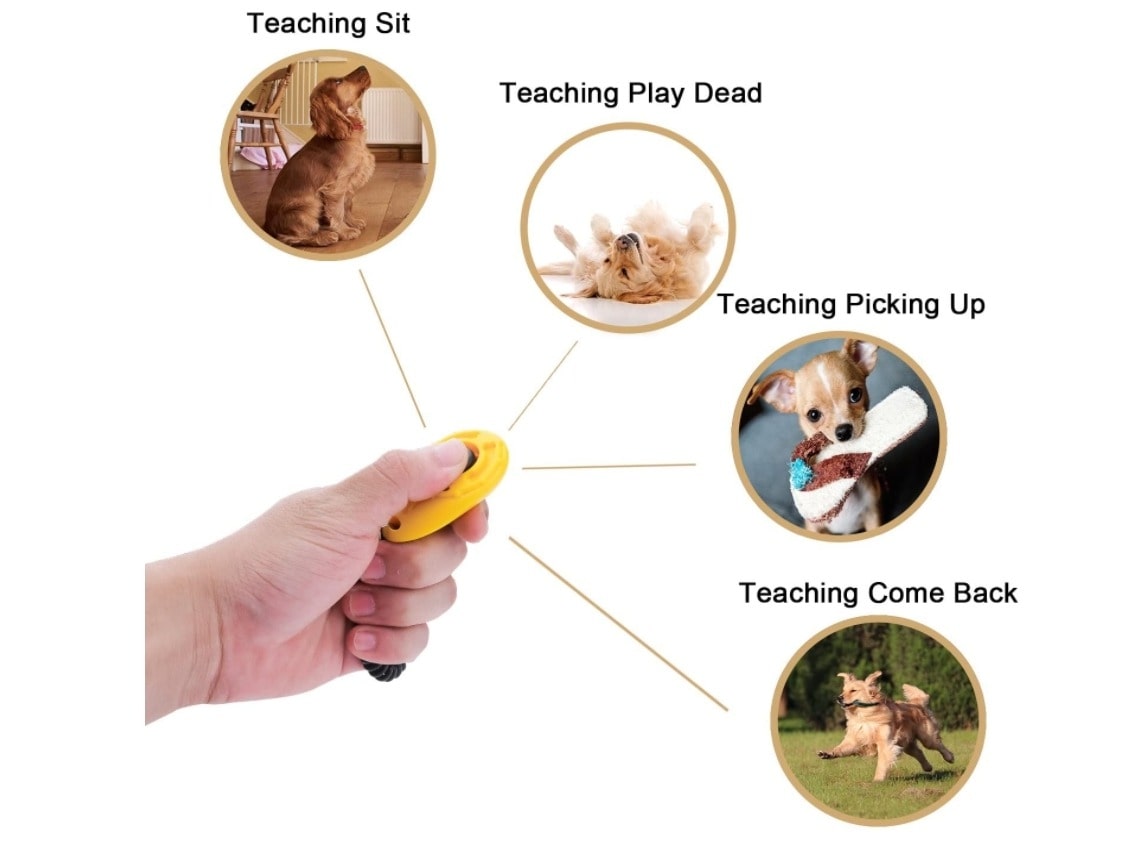 Cost: $2 -$3 per unit
As more people are trying to live with pets, they need products to help train pets too. This small training clicker assists pet owners in having a tool to effectively train their little friends, whether it is to sit, pick up, or come back. The product is cheap and highly customizable, having many colors and a wristband so owners can't lose the clicker.
Car items
During the pandemic, many people found ways to go outside without contacting people by traveling only in their cars. The automobiles become a tool for isolation yet connection, and the only suitable way is to make it more appealing to spend more time inside. These top-selling car items on Amazon in 2021 are what you can add to your list and start making a revenue.
In-Car Container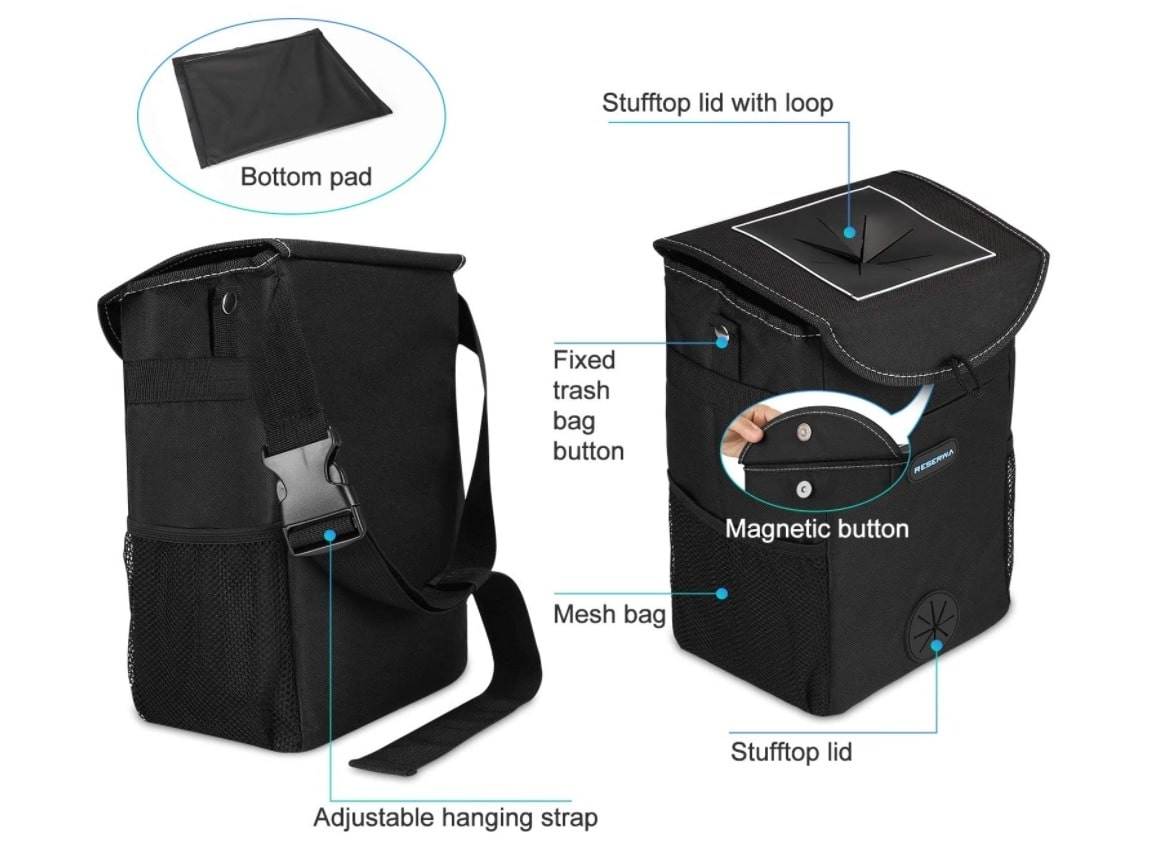 Cost: $1.2-$1.5 per unit
This small in-car garbage bag has a 1.5-liter capacity. It is made from plastic or waterproof fabric so there won't be any smell left after washing. There are many color options for car owners, and you can print your own logo on the containers too. This is a great item for backseat people to have some fun with food.
Car Vent Organizer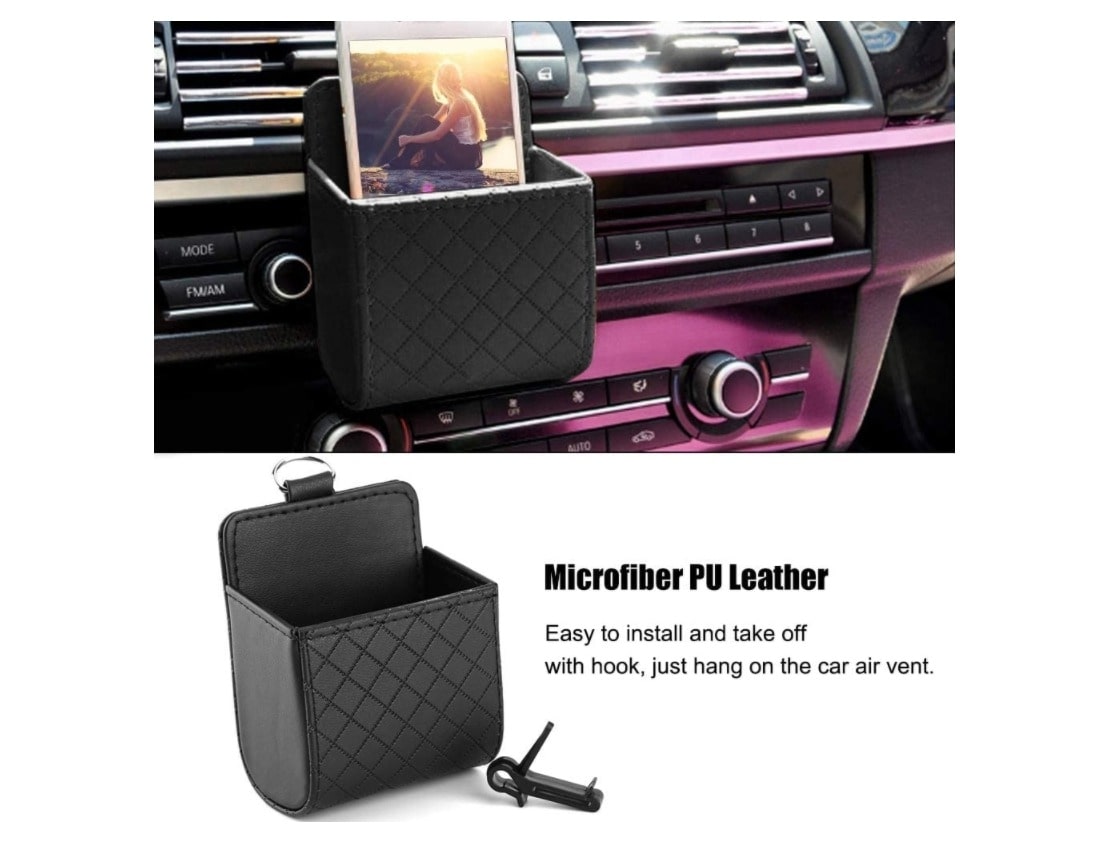 Cost: $0.5-$0.8 per unit
Small but highly functional, this car vent organizer can help users hold cigarette cases, pens, glasses, changes, etc. It is made out of fine PU leather, which doesn't take much space but still looks fashionable. You can easily store and carry the bag around too. Car owners can also install the organizer into their automobiles without any tool.
Wooden Mobile Phone Stand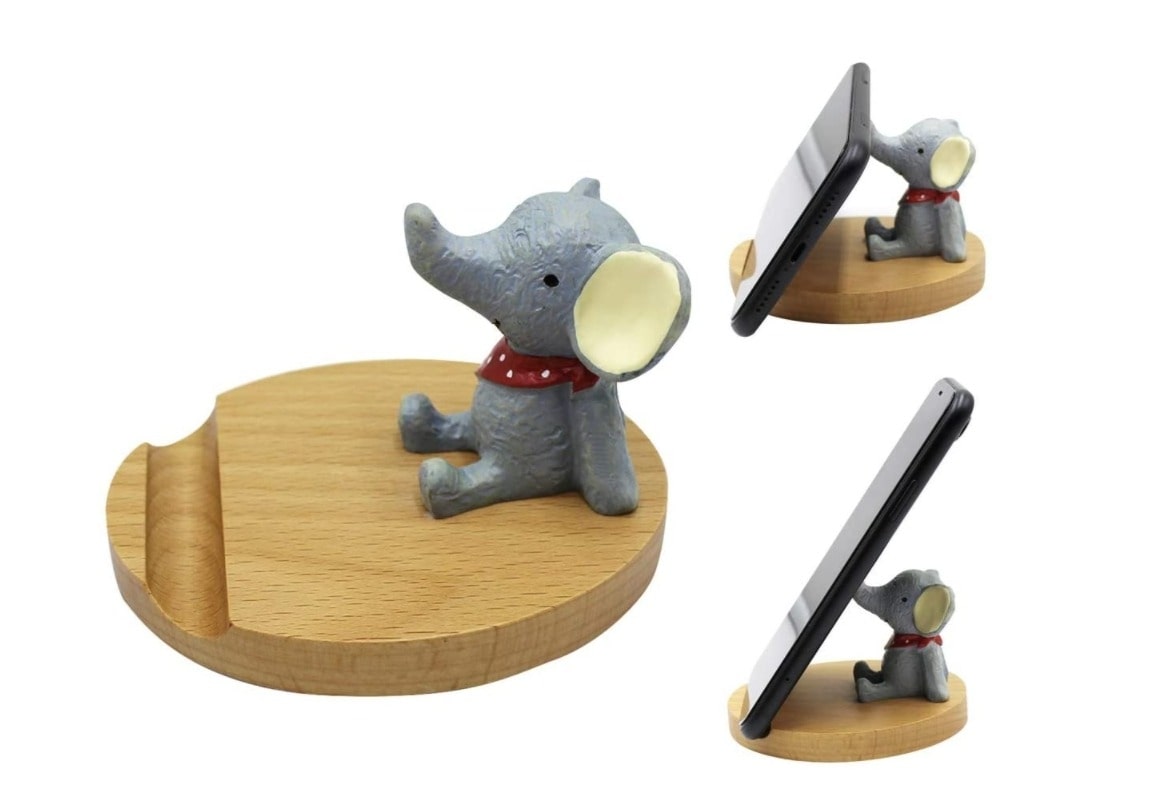 Cost: $0.3-$0.8
Plastic phone holders for cars just don't look nice at all, so why not buy a wooden mobile phone stand instead? You can free your hands while watching direction, listening to phone calls, or simply blasting some music on the road trip. With a small tape, the phone stand can stay steady on the car without worrying about falling over. There are many styles of stands to offer, too, from adorable to manly.
Other items
These next items are not essentially in any hot-selling categories on Amazon, but they still have a lot of potential for making a profit. If you decide to try them, make sure you have a strategy for building a solid brand and stand out on the market.
Wall Tapestry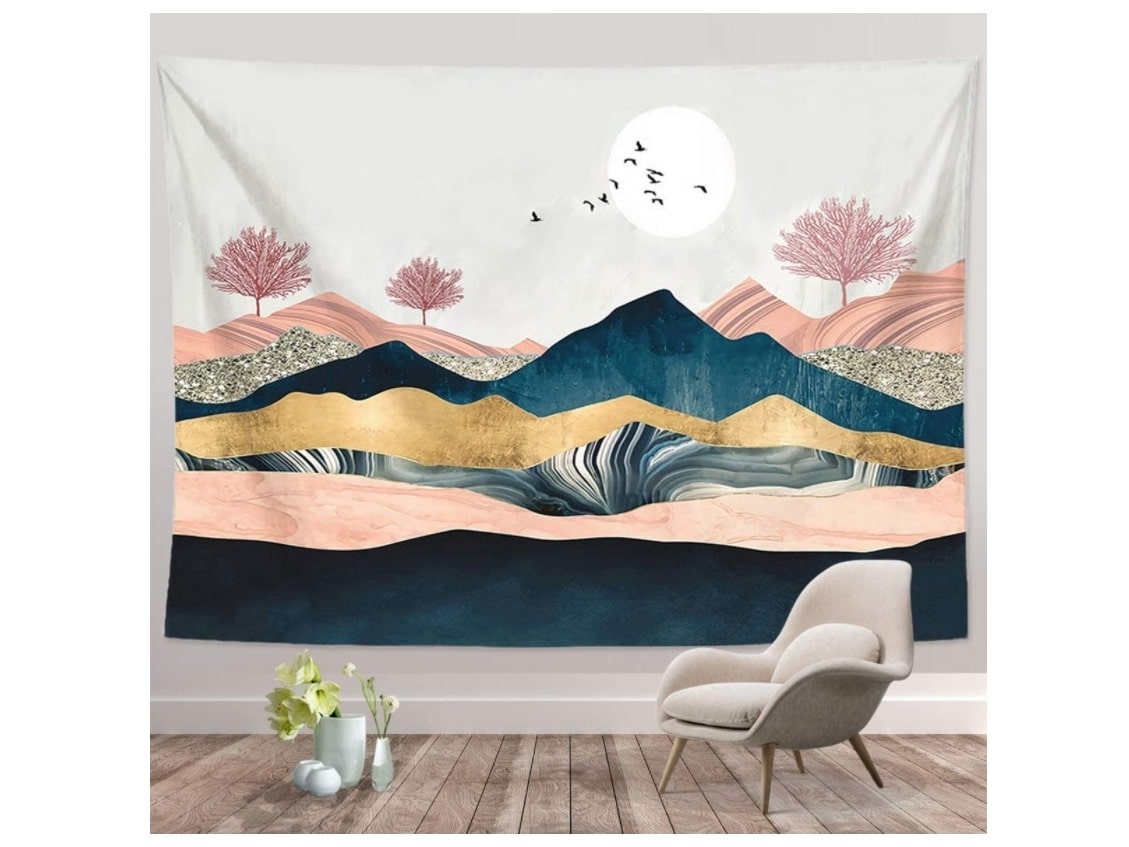 Cost: $3-$5 per unit
When people stay at home more often, they would need more types of decoration to fresh up the house, so a wall tapestry is just perfect. Users would use wall tapestry for porch hangings, bed spreads, sofa covers, ceiling decor, window curtains, beach throws, and even picnic blankets.
Makeup Case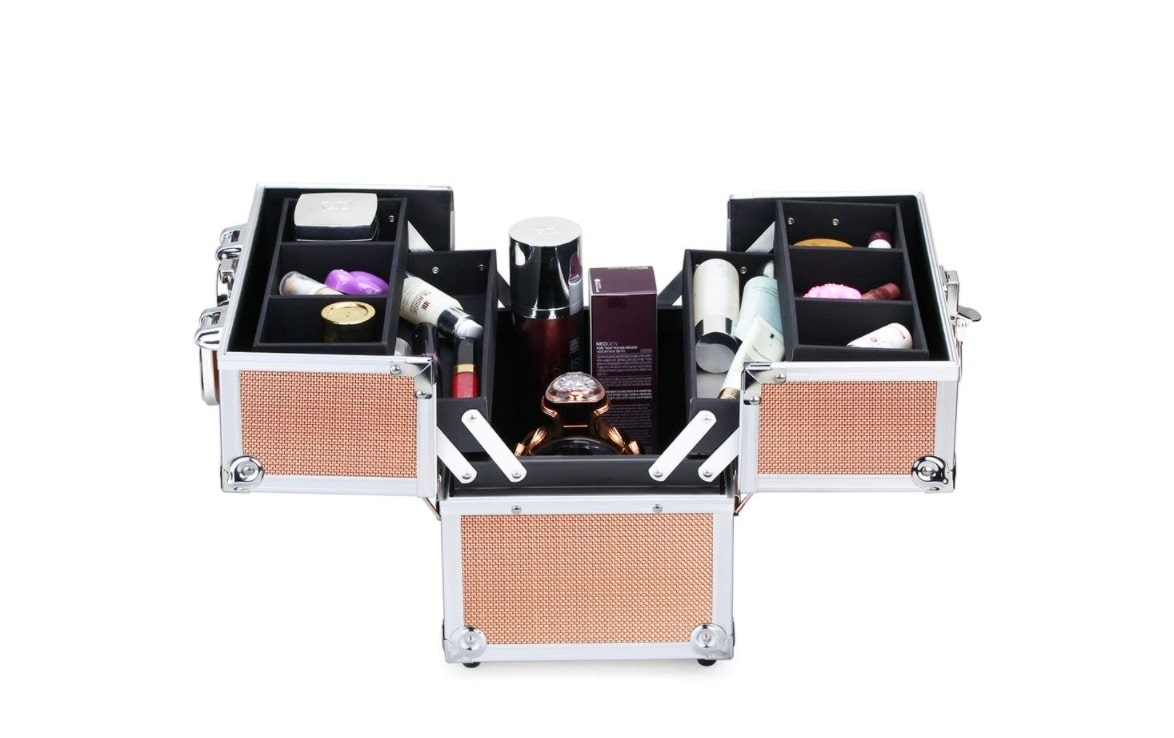 Cost: $5-$6 per unit
Cleaning up some space for the ladies with this makeup case. Its storage is flexible to fit in all types of cosmetics such as eyeliner, lipstick, polish, essential oils, and makeup brushes. There are some large spaces for eye palettes and even some travel size bottles. It has two extendable cantilevers with two levels and an attached mirror to provide great makeup convenience.
Kitchen Knife Sharpener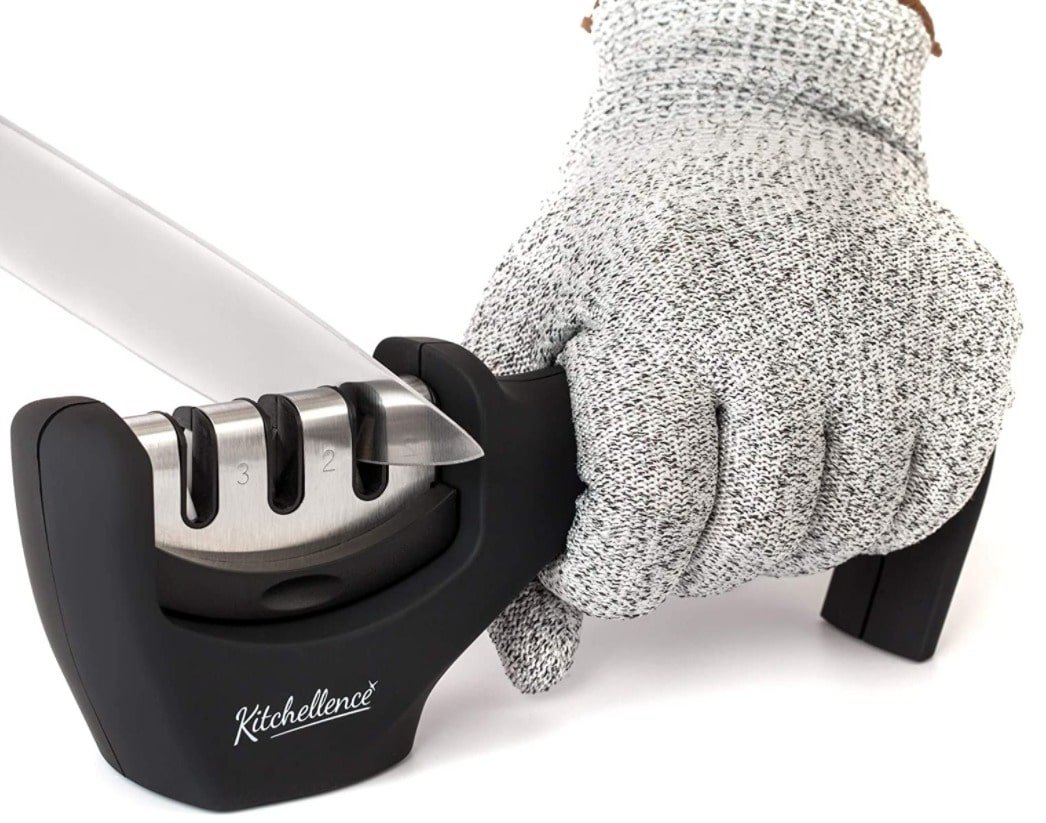 Cost: $1.3-$2 per unit
For usage, simply position the dull blade in one of the three sharpening slots, then you can enjoy super sharp knives in just seconds. The sharpener is made from ABS and Stainless-Steel material to make it more safe and durable to use. You can just buy one knife sharpener and use it for the lifetime. You can also contact manufacturers to make higher-class sharpeners with more expensive material to position higher with a higher price.
Flexible LED Lighted Makeup Mirror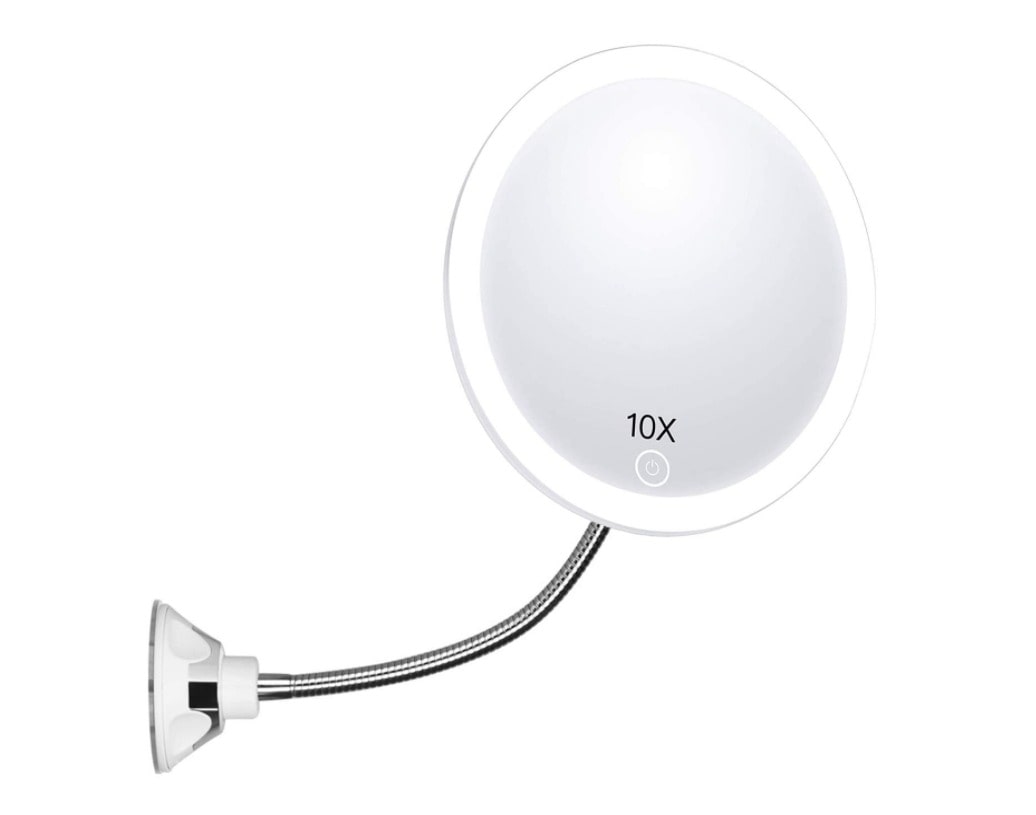 Cost: $2.5-$3 per unit
For small spaces, this flexible LED lighted makeup mirror is what every woman needs. It is made from ABS plastic with an acrylic mirror and can magnify up to 10x. The sucker is designed to be fixed easily in any place you want, such as a bedroom or bathroom. Of course, you can rotate the mirror in 360 directions.
How to find top selling products to sell on Amazon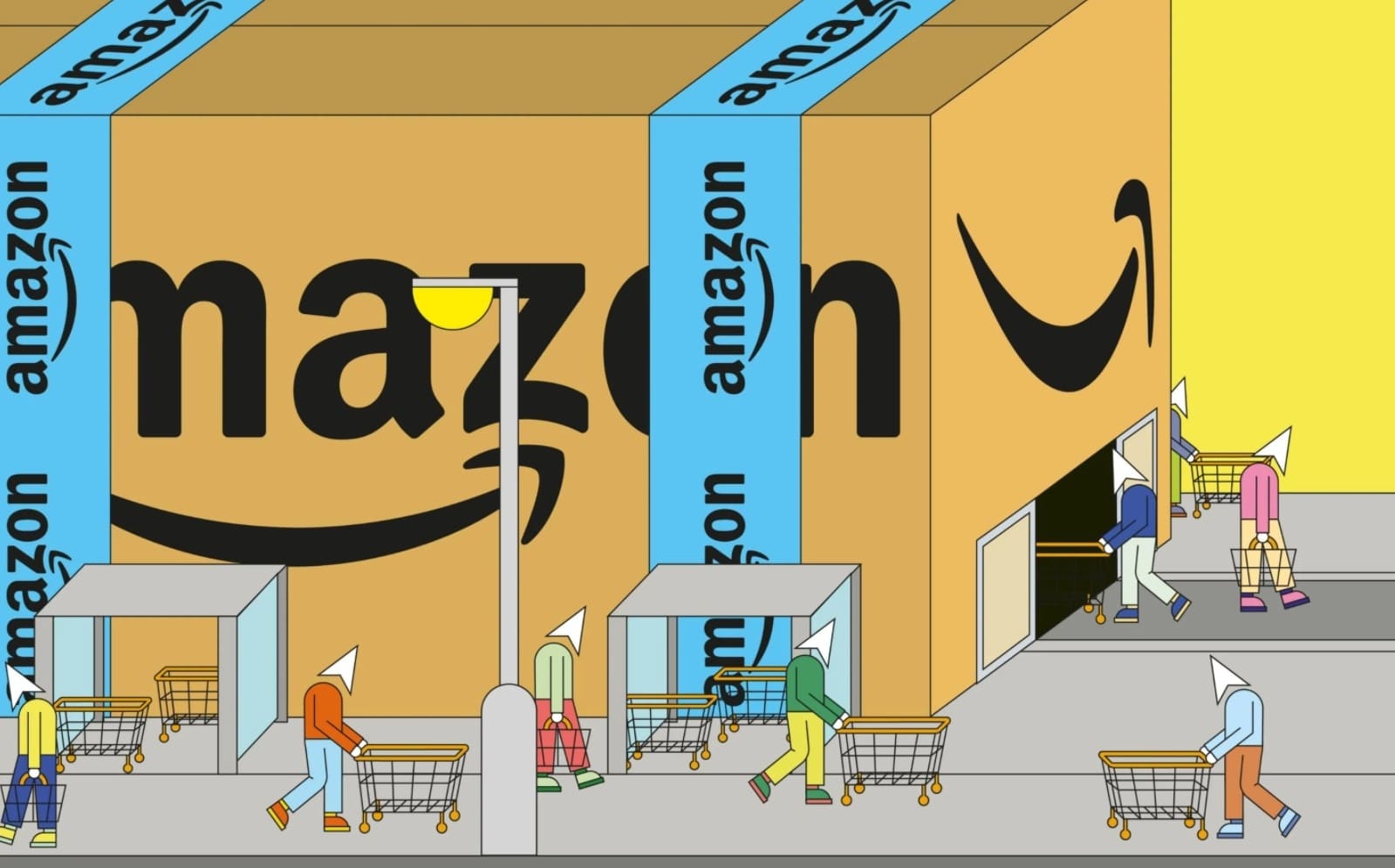 Now that you know the best selling items on Amazon, you must be wondering if those are enough? The answer is no because your Amazon store can have entirely different needs for products and target customers. That is why in this section, I'm going to show you the process to find the top-selling products on Amazon - which can guarantee profit and match your selling strategy.
Step #1: Think of a problem that you are interested in
If you have a problem or an inconvenience in life that you really want to solve, it is probably a good start to find your product ideas. If you can have items that make the problems go away, you can offer them to a group of people that have the same struggle as you. And this can be the start of a highly profitable product.
Step #2: Consider the competitors
As mentioned above, if your market is oversaturated with competitors, your chances of success are relatively low. If your product niche already has thousands of competitors, it is probably not a good idea to try selling. You can use a tool like Helium10 to research based on keywords and find opportunities for your store on Amazon.
When you type in the name of a product, you can see the exact phrase search volume, broad phrase search volume, competing products, and more. The quality of your research will decide the profitability of your Amazon product, so do it carefully. Anyways, lean towards an item with about 500 competitors, not 50,000 competitors.
Step #3: Choose a product between $10 - $100
This is not a must-follow rule. However, if you're just starting out, the ideal price range of a product to consider selling is under $100. Choosing a really expensive product to sell on Amazon sounds like more revenue, but for consumers, if your product is above $100, they would take a lot more time to research before buying. The cheaper your product is, the less likely customers will think much about buying it.
Also, since you may be importing your products from China, the cost of each part for assembling your product is considerable, especially if it is more expensive. If you are still new, it is best to settle with simple and cheaper items. Once you are a professional seller on Amazon, you will be in a better position to tackle more complicated products.
Step #4: Optimize your product pages
Your Amazon pages should provide all the necessary information for users to make an informed purchase. Some common mistakes that can prevent your Amazon store from performing well are:
Non-descriptive product title
Few or low-quality product images
Unhelpful bullet points
Limited description
If you find competitors that commit these mistakes, you have an opportunity to optimize your pages and overtake their position on the Amazon homepage. It will help you decide which products you can put in more effort to stand out from the competition and outsell them.
Step #5: Keep calm and keep thing simple
You need to stick to ideas that you can translate to an overseas manufacturer who speaks English as a second language and need to translate what you want to another sample maker who will actually bring your ideas to life. In the end, some of the best product ideas are just simple solutions to common problems – not some new and crazy inventions. You will get your profit in no time with a good approach in finding products to sell on Amazon.
Final words
Finding the right products to sell is essential to your success on Amazon. You not only need to be passionate about what you will sell but also put in the work so your products can get into the market. Becoming a successful seller doesn't happen overnight on Amazon, no matter what people say.
The tips above should give you a good idea of what to sell on Amazon this year. Are you ready? Do you know what your Amazon store is going to offer? Tell me in the comments, and I would love to hear your results!
New Posts
Stay in the know
Get special offers on the latest news from AVADA.