What is a UPC Barcode? How to generate, Get or Buy UPC Barcode
Correct product identification is required to sell in both physical and online marketplaces. Accurate identification of the product starts with the UPC barcode - and every product information will be integrated into that code.
If you submit contests and sweepstakes, you will be asked to submit a UPC for a product to complete your entry. So what are UPCs? Where can you find them? How can you obtain them? The following is an overall guideline to get you more familiar with the UPC barcode.
What is a UPC?
UPC is short for "Universal Product Code". UPC barcodes are global generic identifiers that allow the digital purchases, reordering, and monitoring of product lines across supply chains. Any Unit is made up of numbers that can be checked by a set of digitally-readable bars. It consists of a bar code with a GTIN-12 number beneath.
UPCs make it possible for items to be ringed at grocery stores, stock lists, re-order supplies, accurate print receipts, screen scannable coupons, etc. Although there are other bar code schemes, UPCs are the most widely used U.S., Canadian, or other monitoring systems.
What is a barcode?
The UPC symbol or barcode is the series of black vertical lines that appear at each point of sale. This symbol is specifically assigned to each product and reflects the 12 numbers for each product sale. The bar code is the UPC part of the point of the sale scanning process.
How UPCs work
A 12 digit UPC is unique to a particular product. It's presented in two different ways: the bar code and written numbers.
The bar code is designed for fast reading by computer scanners. It is made up of white and black bars of varying widths - the number from zero to nine fits a certain bar sequence. For instance, one is written as three bars, two lengths each wide, and the bar a width one.
Note that when decrypting the file, you would remember both the white and black bars. The bar code begins and finishes with a black bar, white bar, and yellow bar, with each unit being one unit wide. You can see the numbers bars in the binary at the start and end codes.
A plain text variant of the number is the second component of a UPC that is written above the bar code to make it readable for people. For instance, this is helpful when a scanner does not operate correctly and a cashier has to input the code manually. The plain text number is much easier for the cashier to type than attempting to decode the file, as it decreases the risk of making an error while you keep the product details by hand.
Read more:
How to read a 12 digit UPC barcode
The UPC is a 12-digit code composed of three distinct numerical groups. In a UPC, the first six numbers represent the manufacturer, the next five digits indicate product numbers, and the last number is the check digit.
Manufacturer number
The manufacturer section in a UPC is traditionally referred to as the UPC Company prefix. When manufacturers apply for a UPC barcode, the numbers would be allocated to them. The first number in this group indicates the product category sold by the manufacturer. The following are the standard indication of common product categories:
0: food items
1: products reversed for future use
2: items sold by varying weight (e.g., meat, cheese)
3: drug and health products
4: items used for local demands
5: manufacturer coupons that can be doubled or tripled
6: general merchandise
7: general merchandise
8: products reversed for future use
9: manufacturer coupons that cannot be doubled or tripled
Product number
The product number (as known as the item reference number) may range between two and five digits (100 and 100,000 item codes) to distinguish specific items. Individual companies get to assign this number. For instance, for the six-pack of strawberry yogurt, the amount of an item is different from each other, for one strawberry yogurt bottle and a single blueberry yogurt of the same company.
Check digit
The check digit ensures that the proper number has been scanned or manually inserted. To verify if the right numbers are in the code, add all the odd numbers in the code and multiply three times the answer. Then add all the even numbers to the sum and delete them. The number to be added for a multiply of ten should equate to the testing number. Otherwise, something went wrong in the process.
If you want to avoid the hassle of manual calculations, you can now use the checksum calculator to verify your UPC.
How to obtain UPC Barcodes for your products
Under the strict GS1 US rules, individual entities are unable to create their own UPCs. You need a prefix company number issued to you by GS1 to get a barcode that can scan at a sales point. For businesses asking how UPCs can be developed, the answer, unfortunately, is that you cannot create them on your own. The following is a detailed guideline on how you can obtain or purchase UPC barcodes from GS1 US.
Estimate the number of barcodes needed
The key point to remember is that a single bar code is required for each product variation you offer. Before filling the form, you need to decide how many bar codes you need precisely. It would help if you use the barcode estimator, or follow the example provided by GS1 below to help you decide.
Pricing
GS1 will give you a special identification number, called a prefix for a GS1, when you have bar codes from GS1 US. It forms the gateway to connecting your business to products on the market. It is a part of any barcode you make.
A Prefix from a GS1 business comes in five separate "capabilities," which allow you to barcode only 10 unique products and 100,000 unique items. Your initial charge is valid for a year, and you will need to extend your membership next year to retain your bar codes. Your initial fee will apply.
Fill out the application
The application has 3 steps:
Step 1: Choose your Prefix Capacity
Step 2: Insert your company and contact information
Step 3: Pay the bill
There's some required information to complete the application:
Your legal company name (DBA or Sole Proprietor)
Personal contact information (information of the person filling out the form)
Number of items needed to be assigned a UPC
Payment information
You will get a welcome email from GS1 US in a few minutes after you submit your submission. It contains all essential stuff, including your prerogative certificate and your access to the myGS1 U.S. — your online member center.
You can also use the GS1 US Data Center App as part of your subscription, the app you can use to build and track your barcodes. When you renovate your subscription each year, you can continue to retain the bar codes aligned with the corporate records and will have access to GS1 US Data Hub, where your product details can be monitored.
Final Words
Now that you get the idea of UPC barcodes and how to obtain them as a business. Remember that UPC barcodes are indispensable when selling products as they prove your product identity, which helps your brand appear more trustworthy in front of the public's eyes. Make sure to follow the right guideline and get the correct UPC barcodes assigned to your products.
New Posts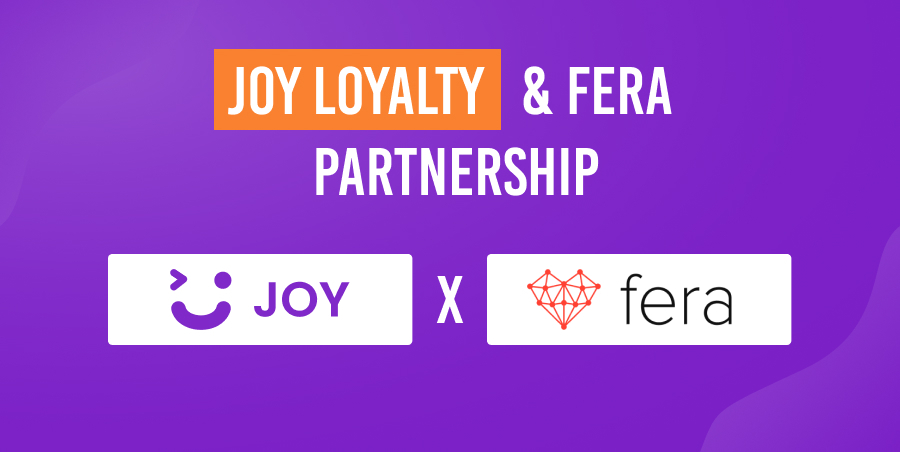 Subscribe
Stay in the know
Get special offers on the latest news from AVADA.
40k
subscribers has been joined!
Earn $10 in reward now!