10+ Trust Badges That Can Increase Your Conversion Rate
For eCommerce, customer trust has always been a key brand differentiator that can lead to success or defeat. It is directly connected to a brand's self-image and long-term sustainability. This is why it is something that companies need to take seriously, starting with putting their customers at ease with trust badges.
One area where buyers are particularly concerned about is a site's security since they are giving out their personal information. If they become victims of identity theft, their finance, emotion, and images are all affected. So trust badges are your company's promise to take care of their sensitive information.
But do trust badges really work? Can they really make customers feel safer? Do your conversions and sales increase with them? Which trust badges should an online store use? Those are the questions that I will give you the answers in this article. Read on to find out more!
Table of contents:
What are trust badges?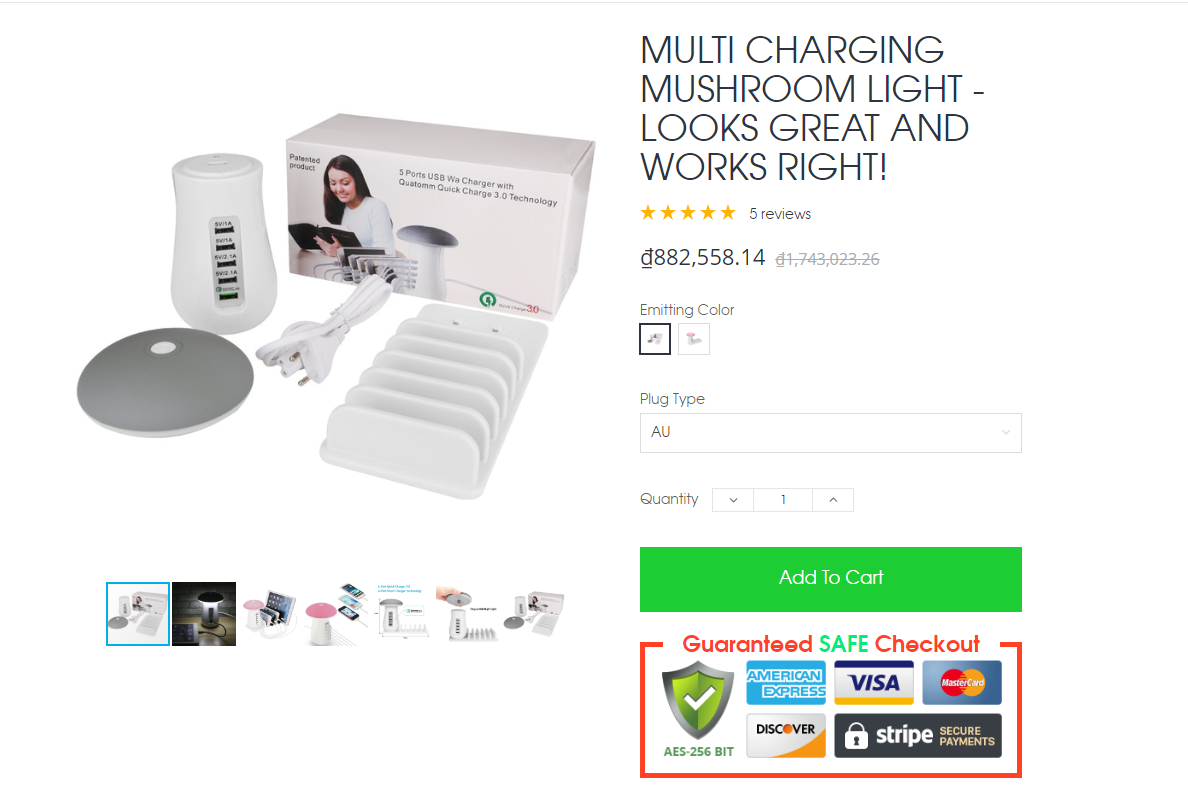 Exactly as it sounds like, a trust badge is a badge that you can place on your web that instills trust. You can find them during the checkout process, on the homepages, or placed on landing pages. They are often designed as symbols that ensure a site is legitimate and customer data is collected through secure third-party service companies.
These companies are famous for their reputation in internet security or transaction; therefore, their badges confirm that your business is safe to process their money. But trust badges are not always from other companies, and they can be from your own company to let customers know you have a certain service.
In the most obvious form, you can tell a site is using some kind of SSL safety protocol or not by the little lock symbol as a trust badge next to the URL. Or you can see if the web address starts with HTTPs (safe) or HTTP (not safe). But since not everyone knows this, it is important for customers to see it with visible trust seals.
Learn more: SSL unavailable on Shopify: How to fix this issue quickly
Why does a store need trust badges?
Data security has been a huge problem in the internet days. And buyers are more concerned than ever about their personal information with threats of credit card thieves. This concern is very real, with 60% of global customers reported to have experienced a data breach in their history, according to the 2019 Thales Data Threat Report.
This leads to a lack of trust and cart abandonment when buyers see signs of payment insecurity. In 2020, the Baymard Institute found that 17% of U.S customers didn't trust the site with their credit card information and abandoned their carts. If you do the math, you can see that you can potentially increase your sales by ten percent or more, simply by gaining trust in the payment process.
A trust badge can increase the trust and reduce customers' anxieties, making them more comfortable to purchase. But you may ask, do they really work?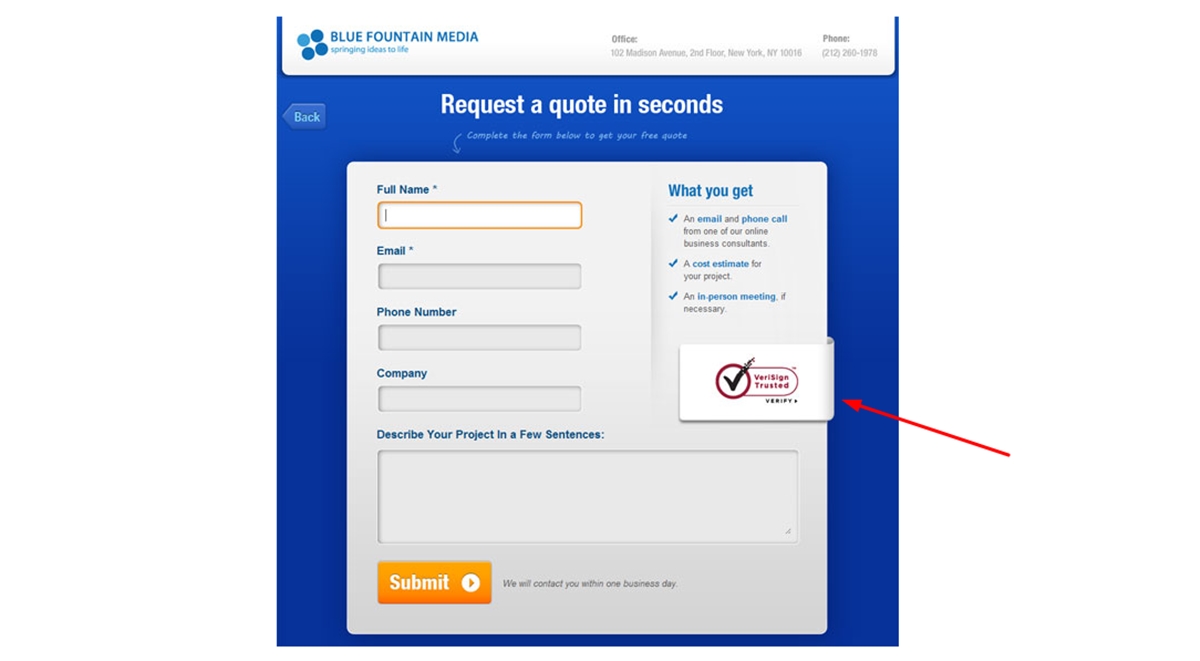 The answer is yes, numerous studies have shown that there is a positive correlation between trust badges and conversion rates or sales. New York-based digital marketing company Blue Fountain Media performed a simple A/B test on their own sign up page to see if adding a Verisign trust badge would have much effect. It led to an incredible 42 percent increase in sales, which is crazy.
While not every single brand will experience a dramatic increase in conversion just by adding a trust badge, it is obvious that many companies experience a positive impact. If you want to get the conversion rate that you desire and build trust with customers, trust badges is a great way to do it.
Read more:
10 trust badges that can increase your conversion rate
eCommerce stores tend to gain the most from trust badges. Any time a customer must provide their information to complete a purchase, they are the symbols of security to reassure buyers when they are taking payment. As mentioned, they can reduce shopping cart abandonment and encourage customers to complete transactions.
Below, you will find ten trust badges as well as examples to implement on your site. All the badges used in this article are PNG format and free to download.
1. Safe checkout guaranteed badge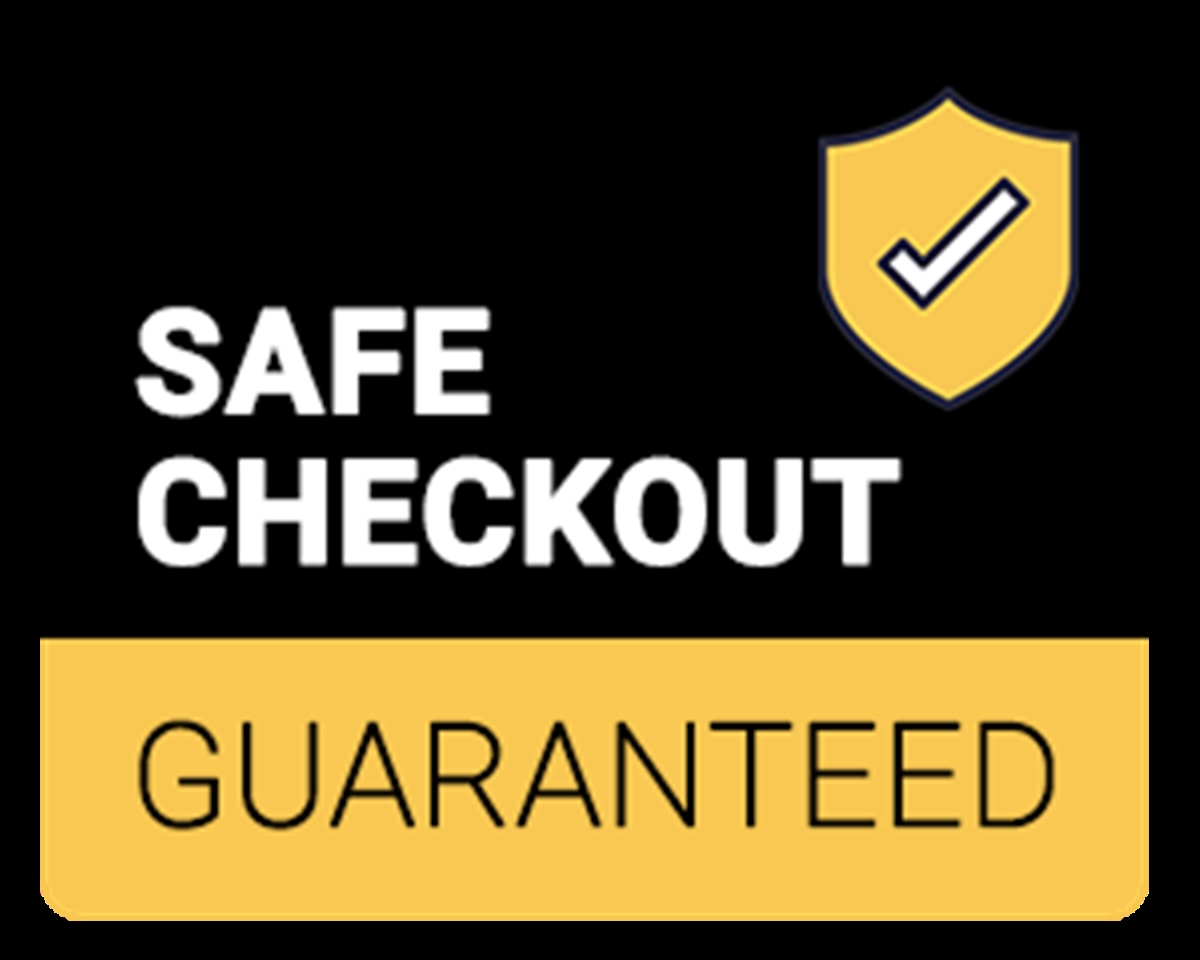 Not all of your trust badges have to come from third party companies and cost you money. You can find free symbols online that instill the message, such as a safe checkout guaranteed badge. This can already help reduce traffic bounces and increase your sales. You can download the badge above for free in PNG format.
They are simple to use too, just copy the link provided and directly link to the company provided, you can adjust the badge with a bit of coding. A source to get your safe checkout badges is trustlock.co - a company specializing in providing verification trust badges. They have a payment plan that is cheaper than most big companies.
2. Payment processor badge
Seeing a brand that you recognize really increases your confidence in buying. That is why you see so many eCommerce sites having the PayPal, Visa, or Mastercard badges listed as accepted payment options. This can boost the level of trust for your site without doing a ton of legwork.
A study by ConversionXL with 1,000 people found out that Visa-Mastercard was the most recognized badge, while PayPal was considered the most trusted brand. They also stated that greater familiarity with the payment badges means a greater sense of security.
The best part about these payment processor badges is that they are free and easy to get. Through a Verified By Visa merchant program, you can sign up and receive a Visa Verified badge for your online store. When you sign up for many programs, you can get a beautiful line of payment processor badge to put anywhere on your website.
3. Trust badges from third-party companies

Third-party companies can help build trust for your business by showing that you have credibility. They often have programs that you can apply to have your site reviewed and given the badges. These badges can be both free, one-time paid, or subscription.
The Better Business Bureau Accredited Business Badge is a prime example of this. 173 million people search BBB.org every year to check business profiles' ratings, so the site's endorsement is widely trusted. After joining the accreditation process, you can put the badge on your site and let customers view your verification.
Another trust badge that is well recognized is Google Customer Reviews badge. Once you apply and meet Google requirements, your customers will receive surveys after making a purchase on your store. You will be granted a badge after Google decides your reviews are good enough.
These third-party trust badges may take a little extra time, but they are worth the effort to increase conversion on your online store. Your customers can see your excellent rating and credibility, therefore they are more likely to purchase. With reviews, your business has the social proof to appear as a stellar experience for buyers.
4. 100% money back guarantee badge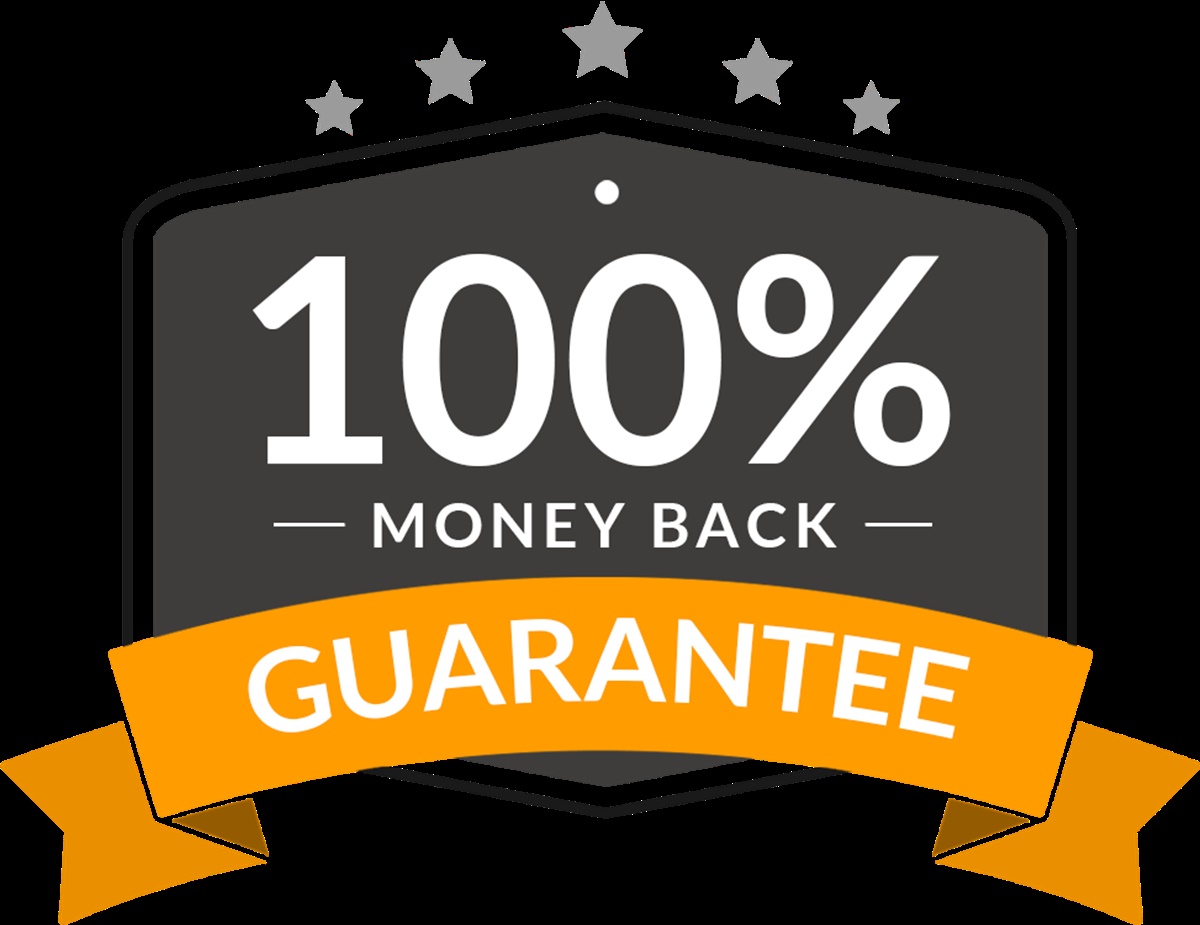 Without third party endorsements, how can you show that your store has amazing service? Well, show them with a 100% money back guarantee badge. It is completely free, you can make it yourself or easily find downloadable versions online.
The idea behind this is that the badge helps eliminate the risk of buying online and losing money, which many fear of when putting items into carts. In a way, the money back guarantee badge provides confirmation that you take care of your customers and they can be reassured about their purchasing.
This is your own commitment to buyers, so you can display it proudly anywhere. But make sure you can do what you promise, or you risk losing even more trust and sales.
5. SSL secure badge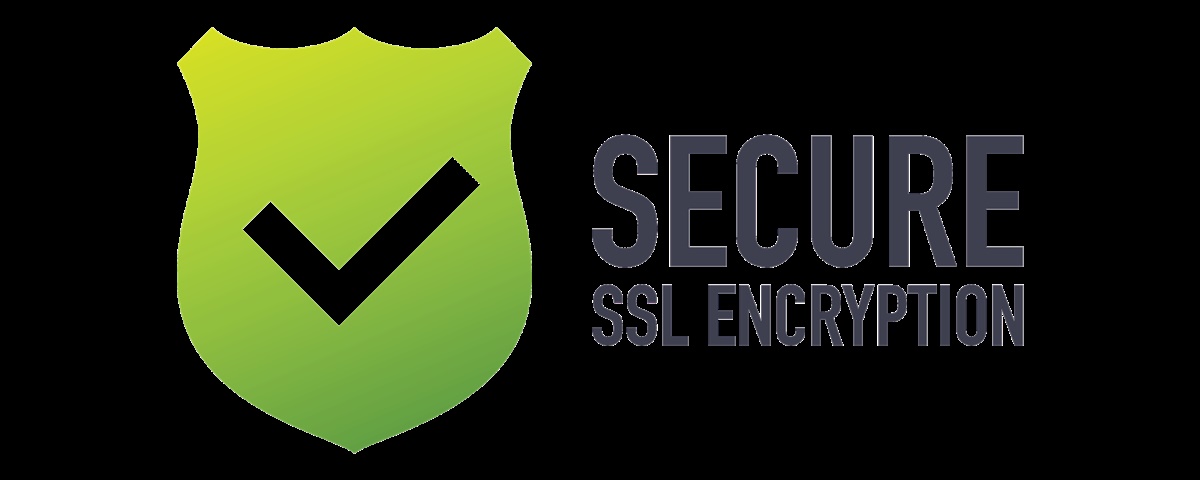 This may be one of the most important badges for your store. It is what you get when you sign up with a third party company that provides an SSL certificate. Secure Socket Layer protects the internet connection and the information processed through it.
This type of trust badge proves that your checkout process is safe and secure. Which means their information is encrypted and won't be stolen. Instilling such trust for your business certainly can help tremendously with your conversion rate.
Using the most recognized and trusted safe checkout guaranteed badge if the best approach. The number one most recognized SSL badge is from Symantec (or now Broadcom). They own what used to be called VeriSign, as well as famous names such as LifeLock or Norton. All of these names are highly recognized as security certificate providers. You have a variety of packages for every need.
If you make your store with Shopify, your online site will automatically integrate SSL certificates. This is convenient since you don't have to take your time signing up or purchasing, and your customers know their personal information is safe.
You can also get SSL badges for free online, such as using Cloudflare or FlyWheel. But since recognition plays a large part in trust badges performance, having more recognized badges can build more trust for your business.
6. Security badge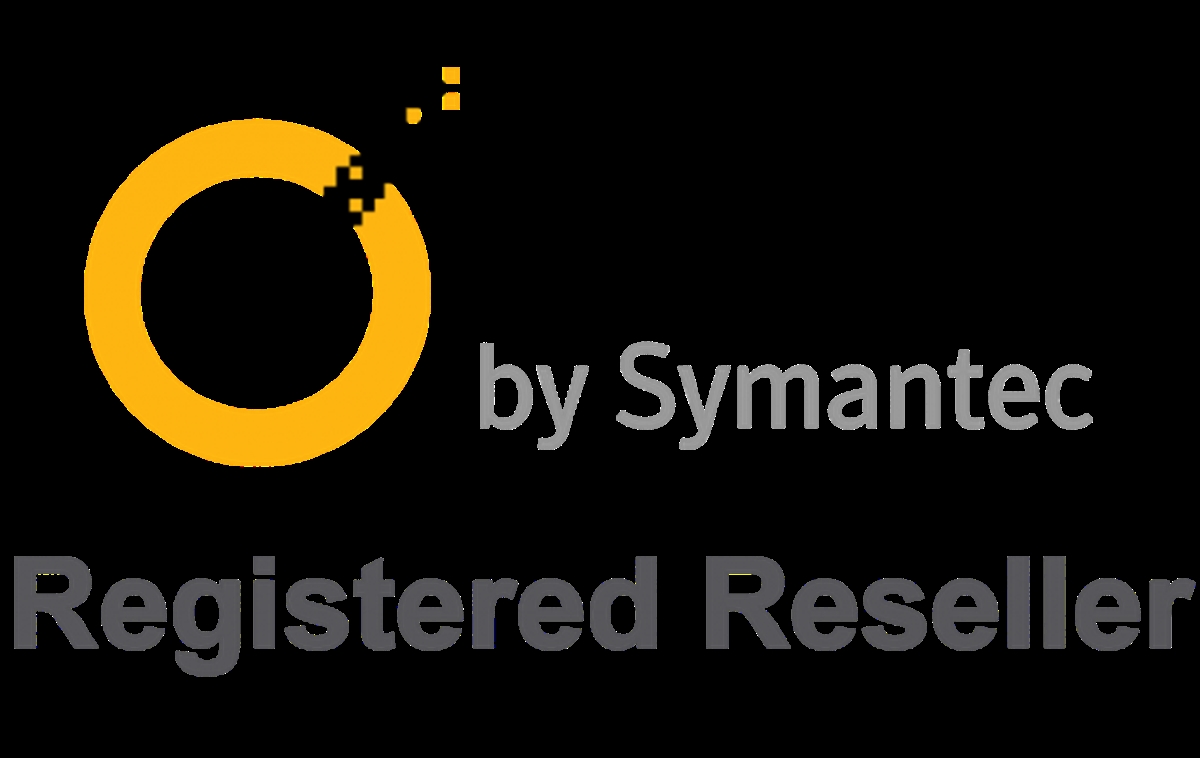 These seals are great to add another layer of trust, showing customers that your store meets certain security standards. The most trusted security badges are of Norton and McAfee that you can include in your online store.
A study by The Baymard Institute asked respondents about the badges that gave the best sense of trust, and those two names were in the first place. And another study by ConversionXL also had quite similar results. There are some other names that you can use for your store, such as from Thawte or Truste.
These security badges usually require purchase, only if your site meets the requirements. They can be costly though, as Norton Seal solely can cost $399 per year for a site.
7. Free shipping badge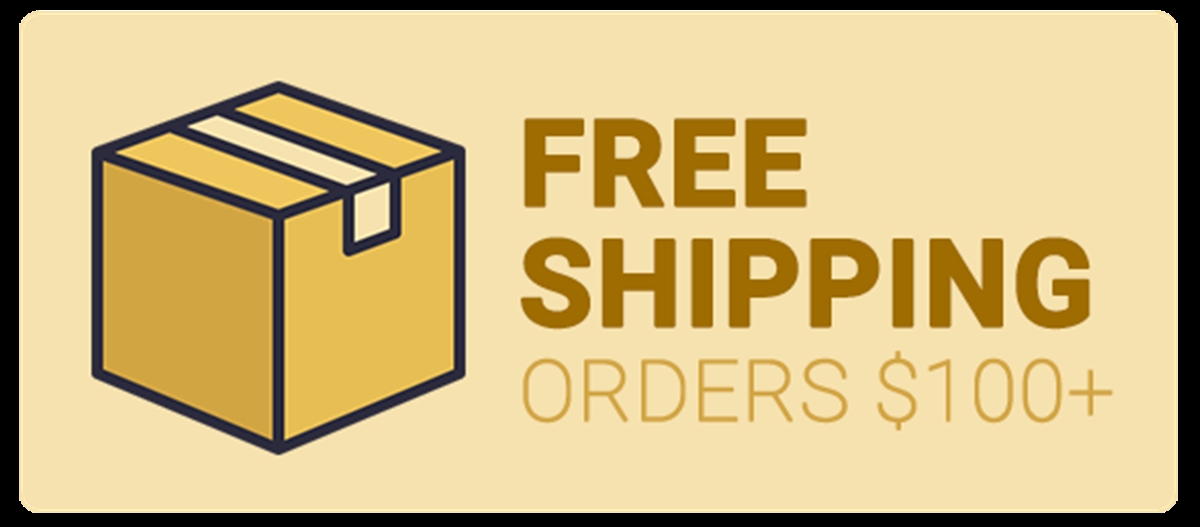 Another free trust badge that you can put on your site if offering free shipping. Like the 100% Money Back Guarantee badge, this can provide trust in your customers and highlight your customer-centric policy.
You can show this badge anywhere on your site, from homepage to checkout page. You can also display the Free shipping badge as large as you can so customers know what they are getting from you.
8. Free return badge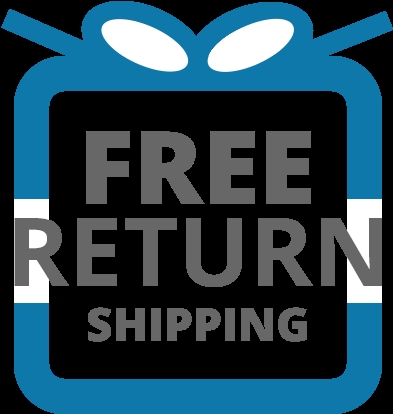 By the way, you can add the Free Return badge on your online store to gain more trust as well. When this comes with a Free shipping badge, your business shows excellent customer service that promises a good shopping experience. The badge is free too.
This takes away the perceived risk of purchasing online. If a buyer is not satisfied with the item, he/she can return and get the money back. But, be aware if you can really provide this service, because it puts a lot of weight on your shipping service.
9. Best price badge

If you are confident about your price, you can put the Best price badge on your website. This is a powerful statement about your pricing structure that not many stores can declare, so customers are more likely to buy from you. It is also a double edged blade if buyers find out cheaper sites, so use it at your own risk.
You can design this yourself or get it for free from many sites online. If you want the badge to match your site's design, you can hire a freelancer to do it for you.
10. Satisfaction guaranteed badge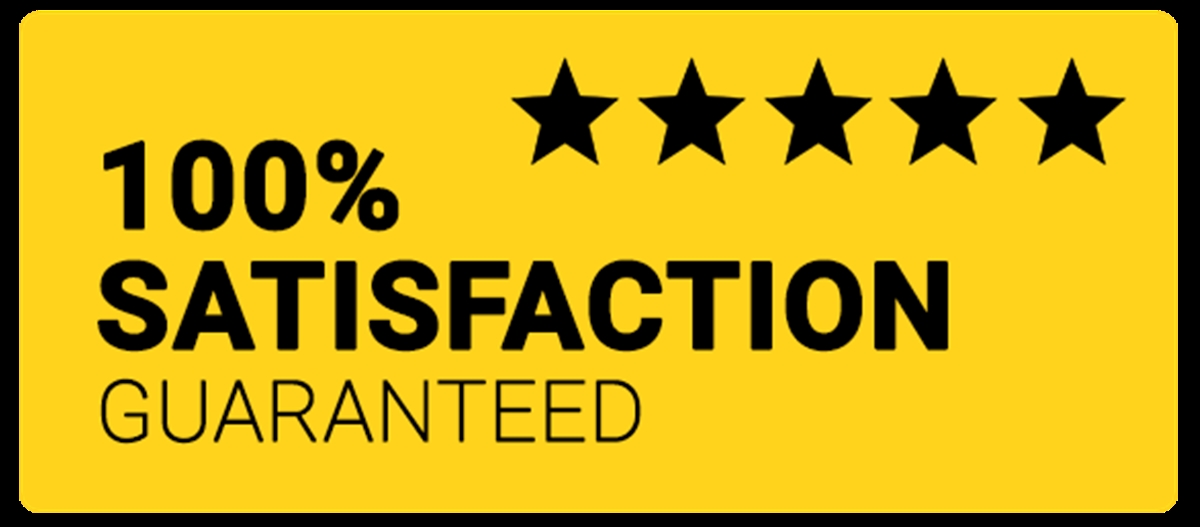 If you want another useful statement yet not so bold, Satisfaction guaranteed badge can do that. This shows your store exists for your customer's satisfaction and they can put their trust into you. The badge is free to get, design, or download to add to your site.
Where should you put trust badges?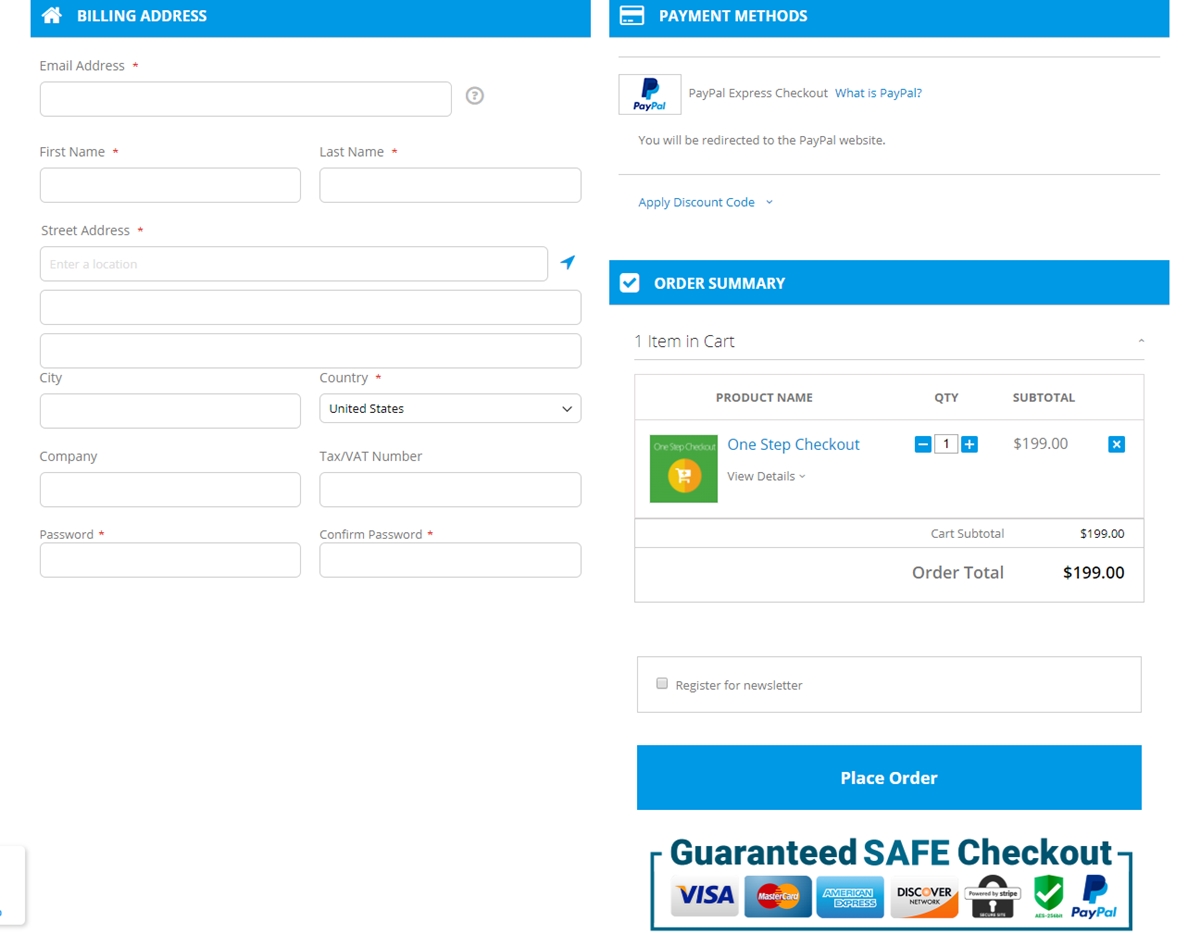 There are three main places that you should definitely put trust badges on your site. First is the checkout page.
Remember the problem about the conversion rate? The trust badges help people stop considering abandoning their shopping carts. At the incredibly important time of the purchase process, they can increase the likelihood of a customer going through with the transaction.
Usually, you would want to place trust badges near the checkout button. This way, buyer's eyes will naturally navigate toward them and hit the checkout button.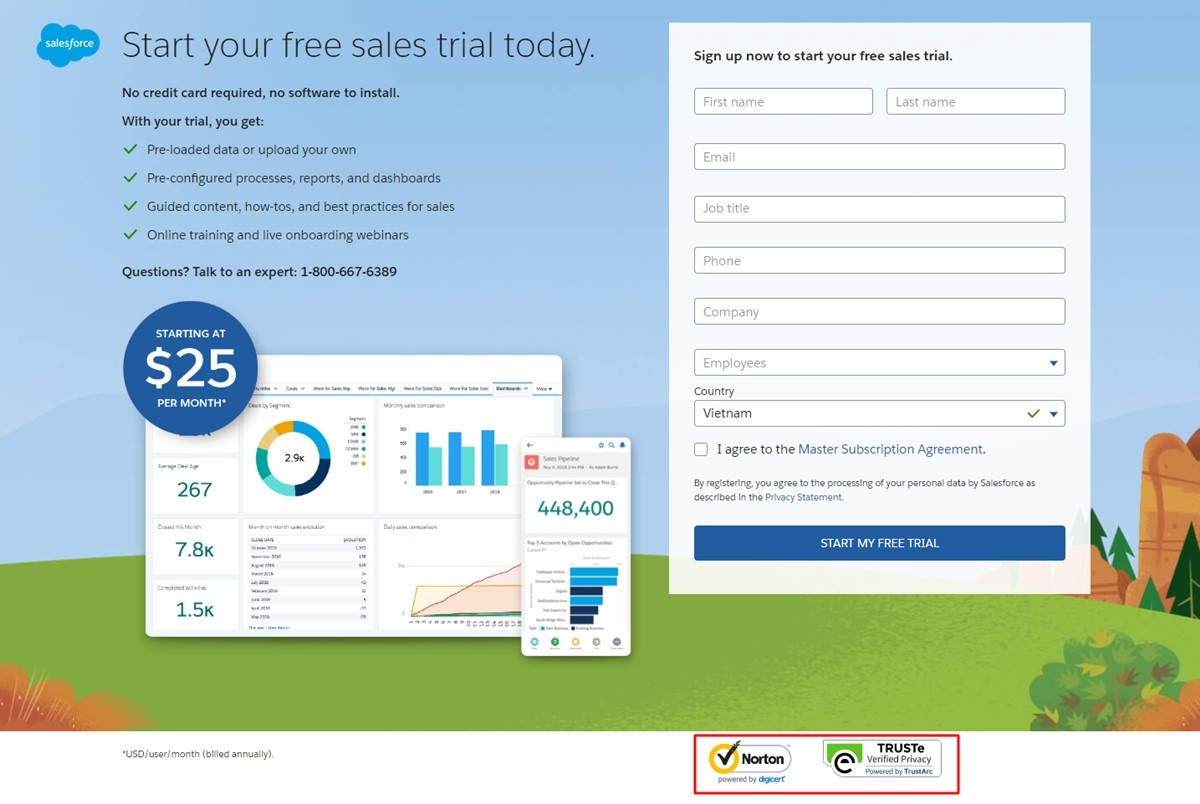 Secondly, add trust badges to landing pages where you ask for personal information.
Keep in mind that it is not just credit card information that people are careful in sharing. Their name, phone number, address, social security number, and medical information can all potentially be exploited by cyber criminals. But you can reassure users by strategically placing trust badges where you are asking for sensitive information.
For the landing page, you can place trust badges close to the call-to-action button. A/B testing is a powerful method to see what the optimal design can your landing page have, so use it sparingly. Read this article for more tips on optimizing landing pages.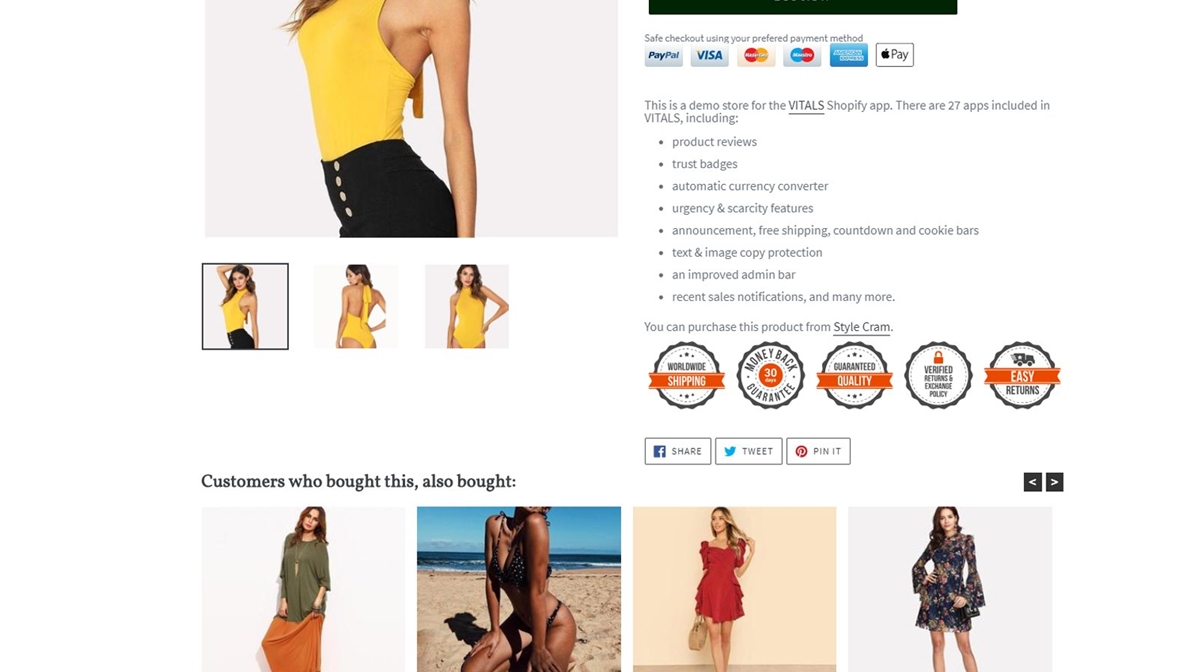 Thirdly, the product page is a great place to put trust badges too.
They create confidence for the customers to continue with their transaction without the fear of risking their information. Try to use not too big or too many trust badges here, since they can drive the buyer's attention away from the product itself.
Conclusion
Personal information is a valuable asset that no customer wants to be taken advantage of, so your business should have solutions for the customer' fear. Whether it is their credit card information, name, address, phone number, adding trust badges can make the buyers more comfortable to type them in, especially when dealing with unfamiliar brands.
Read more:
To have a positive impact on sales and conversions, try implementing trust badges into your online store today. The long term boost in revenue is the reward for your investment. And some badges are even free! Experiment with them, and if you have any questions, leave them in the comments section below. As always, best of luck on your eCommerce journey!
New Posts
People also searched for
trust badges
trust badge
free trust badges
safe checkout badge
guaranteed safe checkout badge
trusted badges
trust badge png
trust badges png
free trust badge
payment trust badge
trustbadges
ecommerce trust badges

secure checkout badge
trust badge images
payment trust badges
trust bages
free shipping trust badge
trust badges free
checkout badges
guarantee badges
trust budges
verisign badge
trust badges transparent
trust badgets
trust bage

black trust badges
credit card trust badges
ssl badge
website trust badges
safe checkout badges
trsut badges
trust badget
trust bades
trust badges download
free trust badges png
secure payment badges
checkout trust badges
visa trust badge

paypal trust badge
Subscribe
Stay

in the know

Get special offers on the latest news from AVADA.
40k
subscribers has been joined!
Earn $10 in reward now!