Top Statistics for Marketing Automation That You Really Should Know
The rise of marketing automation is an inevitable step for modern marketers. With more consumers and businesses going digital, marketers need to shift their gear to have more measurable and efficient online marketing campaigns. Manual processes will be eliminated gradually, and repetitive tasks must be reduced to focus on more important things in marketing - explicitly growing a business.
Are you using marketing automation in your company? You may already have without realizing, and if you haven't, there is no better time to automate some marketing tasks than today! You can now offload some time-consuming tasks and have extra time for other goals.
This means with marketing automation; you can increase sales productivity, reduce overheads, and have the ability to scale your business with fewer resources.
Whether you have already found the value of marketing automation for your business or are in its process, this article will show you useful statistics to have a quick understanding of its benefits for you. And it won't be just words; the power of marketing automation would have the data to speak for itself.
Let's start with the basic definition of marketing automation.
What is marketing automation?
When we speak of marketing automation, we're talking about using software or web-based services that can help implement, manage, and, of course, automate repetitive marketing tasks and other manual processes across multiple marketing channels. The automation process is designed to let marketers generate more qualified leads, increase revenue, and strengthen customer relationships.
If you want to apply marketing automation, you will need to follow some best practices of the field, like creating marketing automation workflows, scoring leads, setting up campaigns based on the customer journey, and more. You will be able to leverage marketing automation even more if you understand its basics and have a clear picture of its usage for your business.
For example, email marketing is a channel you decided to use in order to reach customers with newsletters and transactional messages. But you can't rush to your computer drafting a message every time you have a new customer. So, email marketing automation helps you set up automated email sequences that help consumers view and track their orders and help you serve your customers better.
By the way, if you need email marketing automation software for your business, why not check out AVADA Email Marketing? Thousands of eCommerce websites already use the app, and you can start using it for free.
In the next section, we will dive deeper into marketing automation with compelling facts and statistics that show how it can help businesses grow.
Statistics for the benefits of marketing automation
It's clear that marketing automation software is inevitable, but why is it getting popularity? Let's find out by looking at some statistics that tell us why marketers are integrating automation technology in their campaigns.
Data-driven marketing automation is on the rise
The SocialMediaToday's report on the State of Marketing Automation in 2019 found that 83% of marketers considered social media suitable for automation, especially with post scheduling. This makes social media the most popular case to use marketing automation.
Email marketing is also popular for automation and came in at a close second. 75% of marketers considered email marketing to be suitable for automation. The top three most used automation techniques for email marketing are email automation (64%), targeting and profiling (26%), and personalized messages through dynamic content (23%).
Another effective way to use marketing automation is through data-driven content marketing. Automation software and techniques can calculate and predict the best time for marketers to post and promote the content so they can reach the most significant number of users and generate the most engagement.
While the vast majority of marketers are excited about using marketing automation, they are less enthusiastic about using automation techniques for outreach purposes. Less than 24% of marketers consider marketing automation to be suitable for brand promotion or PR outreach.
This makes a lot of sense since brand promotions and outreach communications should be carefully tailored for individual recipients.
Lead generation is one top benefit of marketing automation
When asked what their most important strategic goal for using marketing automation was, 61% of marketers responded with 'lead generation.
Lead generation is an essential process of attracting new potential buyers and guiding them into the sales funnel. If this is one of your business's key marketing goals, make sure to consider how marketing automation software can help your effort.
Other critical strategic goals that marketers mentioned for marketing automation included nurturing leads (57%), increasing sales revenue (47%), boosting customer engagement (36%), improving marketing productivity (29%), and better measuring campaigns (28%).
Revenue growth and sales productivity are other top reasons for marketing automation
In the world of marketing personalization, the only way to stand out from the competition is by establishing a long-lasting relationship with the audience and humanizing your brand.
However, a personalization strategy is only effective if you have an effective lead-nurturing system in place, which allows your brand to get in touch with subscribers on a deeper human level. By communicating with them via emails about their aspirations and dreams in relation to your business, you will be able to convert visitors into long-term customers and loyal supporters.
This strategy requires you to develop, launch, and track your personalization progress to see which automation tactics are effective. By identifying methods that help your lead nurturing process, you can drive more conversions and leads to your business.
Marketing automation techniques can help you with all the needs to grow revenue. In fact, the result of implementing your automation strategy and increased working speed leads to higher revenue, as well as sales productivity.
According to a study from Gleanster Research, the revenue can grow by 85%, and sales productivity can increase by 69% thanks to marketing automation. Therefore, it is easy to see why marketers are using marketing automation for the sheer reason that it can make their jobs easier and faster, thus producing better results for the campaigns.
Some other statistics that prove the benefits of marketing automation are:
Businesses that use marketing automation see an average of a 451% increase in the number of qualified leads.

4 out of 5 users gained more leads by using marketing automation software, and 77% of them saw an increase in conversions.

94% of professional marketers say content personalization accompanied by marketing automation is improving.

76% of companies that use marketing automation are able to generate a return on investment within the first year.
Statistics for marketing automation adoption
Here are a handful of statistics that can illustrate how marketers and businesses are adopting marketing automation into their companies and make a result.
More companies use marketing automation than you think
According to a State of Marketing Automation Survey report in 2019, 75% of all companies already used at least one kind of marketing automation software. It's clear from statistics that marketing automation is already widely accepted by a vast majority of marketers and brands.
Not only that, but 63% of marketers also plan to spend more of their budget on marketing automation, according to statistics. Sooner or later, you will have to jump into the automation game.
Companies not using marketing automation are thinking about adopting it soon
The data also suggests that companies that haven't yet got on board with marketing automation are going to do so soon. A survey from 2017 by Liana Technologies found that 40% of businesses that hadn't adopted marketing automation planned to use some software in the next year. Almost 50% of the survey companies were still unsure, and roughly ten percent didn't have any plans to invest in marketing automation soon.
The marketing automation software industry is worth big dollars
Software companies are investing in the trend towards marketing automation. As one of the fastest-growing software industries, marketing automation is currently worth $6.1 billion dollars and expected to double in size in 2023, according to SharpSpring.
Nearly half a billion websites currently use marketing automation technology
More than 480,000 websites already used marketing automation technology in 2016, data from Bold Digital. That figure certainly has increased since then. Interestingly, 275,000 of those websites were having automation tech from one of six providers who commanded over half of the marketing automation market. However, we are already seeing many more players in the automation industry now.
If you use online marketing, try to be an early adopter and stay ahead of the competition – not only with marketing automation but also with SEO, advertising, content marketing, and social media as well. When you have marketing automation software that suits your business processes, look for new automation strategies to give your company a competitive edge.
More than half of marketers use marketing automation to upsell products
According to Moosend, 58% of marketers think one of the most important uses for marketing automation is upselling. Upselling is when you convince your customers to spend more money or make additional purchases through strategic marketing communications.
For example, personalized and automated post-purchase email campaigns created by email marketing automation software like AVADA Email Marketing can help users with upselling.
You can set up and send post-purchase email campaigns that automatically go to your customers. They will recommend additional products based on data of customers' interests, personal purchase history, or how they interacted with your website.
Many companies are outperforming their competitors by using marketing automation
Thanks to the sustainable benefits of using marketing automation, 63% of companies are already more successful compared to their competitors, according to a study on Lead Generation Marketing Effectiveness Study in 2013 conducted by Lenskold Group.
This statistic proves that marketing automation improves your entire marketing process. The ability to measure engagement with your target audience and score leads is a distinct advantage that your business will certainly benefit from. Also, compared to your competitors who are not yet taking advantage of any marketing automation software, you can definitely get ahead by a milestone. The early bird gets the worm (maybe with automation wings)!
You can set your email marketing on autopilot with AVADA Email Marketing, so you have time to focus on optimizing your tasks and campaigns. The app lets you develop workflows that execute commands based on the visitors' actions on your website. For example, you can welcome them with a warm email or remind them about the abandoned products left in their carts.
Statistics for marketing automation results
To help you understand that marketing automation is worth investing in, I want to present some key statistics that show the kind of results or ROIs you can expect to see.
Most marketers see a positive ROI just a year after implementing marketing automation
According to Marketo's figures, 76% of companies that used marketing automation were able to generate a return on their investment after just one year. Not only that, but 44% of these companies also saw a return within just roughly six months.
But measuring ROI is already a difficult task for marketers. Can marketing automation help your company measure ROI better as well? That brings us nicely to the next stat.
Measuring ROI is not always straightforward, even with marketing automation. According to research from Pepper in 2014, the most widely-used metrics that companies use to measure returns on investment from marketing automation were metrics like CTRs, unsubscribe rates, and open rates.
As you may have realized, these metrics are typically used to measure the success of an email marketing campaign. As one of the biggest uses for marketing automation is email marketing, it shows why these are the most widely-used metrics for marketing automation software.
Most marketers report an increase in leads and conversions due to marketing automation
Remember I mentioned that lead generation is considered the most crucial goal for using marketing automation by marketers? Well, if the data is correct, that goal is achieved in a vast majority of cases.
From Invespcro data, 80% of companies increased their number of leads thanks to marketing automation. The average increase in qualified leads is 451% thanks to marketing automation, based on Business2Community's research.
And it's not just lead generation that marketing automation helps improve. Data also suggests that 77% of companies increased their conversion rates thanks to lead nurturing with marketing automation software. Not a bad result at all, right?
Marketing automation improves marketers' productivity
The statistics also prove that marketing automation brings more for businesses than just more leads and conversions. As a matter of fact, marketing automation actually boosts marketers' productivity in companies by around 20% on average.
Also, 80% of marketers credit marketing automation as one of the most influencing contributors to their campaign's success. That figure shows that if you want your marketing efforts to succeed, you must adopt marketing automation today.
B2B marketers increased their sales pipeline with marketing automation
By consistently growing profit with marketing automation actions, you can have more budget on growing your company further.
Therefore, you need a sales pipeline, especially with B2B marketers, to help you focus on attracting more leads and converting them into customers. Without developing an effective pipeline, you won't be able to successfully convert your leads, which leads to more lost revenue.
Having a sales pipeline and you are already on the way to success. However, to double down on your marketing, implementing marketing automation will increase your sales even further. According to Forrester, you can see an increase of 10% with your sales pipeline thanks to marketing automation.
This may not seem like a lot to some marketers, but such an increase can gain your company substantial revenues, especially if your sales pipeline is already in motion.
Make sure that your sales process is established with well-defined stages so you can where you need to improve and increase your conversion rate.
Statistics for marketing automation challenges
If marketing automation is really great, all companies should be using it by now. However, the reality is that marketing automation is fantastic but still has its own challenges. Here are some statistics that show the biggest limitations and barriers to marketing automation.
Many marketers say delivering personalized content is the biggest challenge
One of the biggest challenges for companies when it comes to using marketing automation is the ability to deliver personalized content. In the Optimizing Marketing Automation survey by Ascend2, 44% of marketing influencers consider marketing automation the biggest challenge to be personalized content.
Since we are still having many problems segmenting customers based on online data, delivering personalized content that the audience actually likes will continue to be a challenge for marketers in the future.
Integrating automated marketing systems is the second, with 43% of marketing influencers calling it their biggest barrier to marketing automation success.
Marketers think creating quality automation is a big challenge
In an Automizy's report in 2019, marketers were asked about their number 1 challenge using marketing automation. One of the most common responses was about creating quality automation (16%). There are other challenges like applying integrations (14%) and creating content (10%).
Another practical issue marketers face when it comes to using marketing automation is identifying the right tools for the job. From the same Automizy's report, 20% of marketing agencies consider the number one challenge for marketing automation is finding suitable tools.
This is somewhat not surprising considering the number of marketing automation software on the market. Companies are convoluted with choices and struggle to decide which tool would have the best value for money. Just with email marketing, I have written dozens of app reviews for readers to choose a tool more easily. You can check out our email marketing app review articles on the AVADA blog.
Lower down the list of challenges in the Automizy's report; other mentioned challenges were segmentation, optimization, and data management. 6% of survey participants said these were their main marketing automation challenges.
More than half of companies don't use automation because of a lack of expertise
Many companies still hesitate to use marketing automation because a majority of them feel like they lack expertise. According to a survey from Liana Technologies, 55.6% of companies are not using marketing automation because they don't have the know-how to do so.
From the same survey, 48.1% of companies cited a lack of human resources as the main reason they haven't yet adopted marketing automation, and 32% of them cited a lack of financial resources.
Speaking of the lack of financial resources, the marketing software's cost is another significant barrier to deploy marketing automation for many companies. There are many marketing automation options, but big players often attract a large number of users, and companies struggle to find cheaper alternatives.
Interestingly, many companies still don't even know what marketing automation is. So while marketing automation is certainly gaining more popularity, it still has a long way to go. We would start that way by making automation software more affordable, just like all apps available on the AVADA website.
Customer experience mapping is a hard-to-adopt automaton tactic
DigitalMarketingCommunity.com's statistics showed that 55% of marketers claimed customer experience mapping to be the tactic they find most difficult to use and optimize marketing automation. Since the online environment doesn't always reflect customers' true interaction, marketers using marketing automation find it more difficult to gain insights from the audience than talking directly in person.
Other difficult tactics mentioned in the survey included predictive modeling and AI (48%) and dynamic and personalized content (44%).
Summary
As these statistics prove, marketing automation is a critical strategy for modern marketers, particularly when it comes to generating and nurturing leads. However, at the moment, incorporating advanced marketing automation tactics like artificial intelligence and dynamic content is still a challenge for many companies.
As technology and marketing automation software continue to move forward, we can hope for marketing automation to become easier to implement and spread even wider among businesses, no matter big or small.
How about your company? Have you used marketing automation for your benefits? Share your experience in the comment section below.
New Posts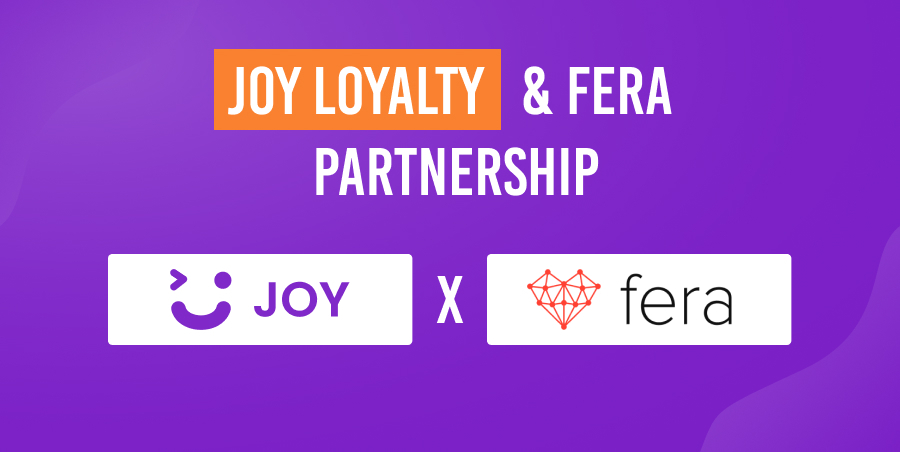 Subscribe
Stay in the know
Get special offers on the latest news from AVADA.
40k
subscribers has been joined!
Earn $10 in reward now!