A Comprehensive Guide to Starting a Dropshipping Business in 2023
Learning how to start a dropship company, as with any kind of business venture, isn't easy. However, this is a wonderful first step in the field of entrepreneurship. You can sell to customers without any inventory. You don't have to pay for the goods in advance. And if you are serious about your new company, you will create a sustainable source of income in the long term.
If you are considering drop-shipping, consider taking the following business and financial steps in this full drop-shipping guide. Some steps are mandatory from the start, while others are just a good idea, yet dealing with them right off the bat will save you time and headaches later on.
How does the dropshipping business model work?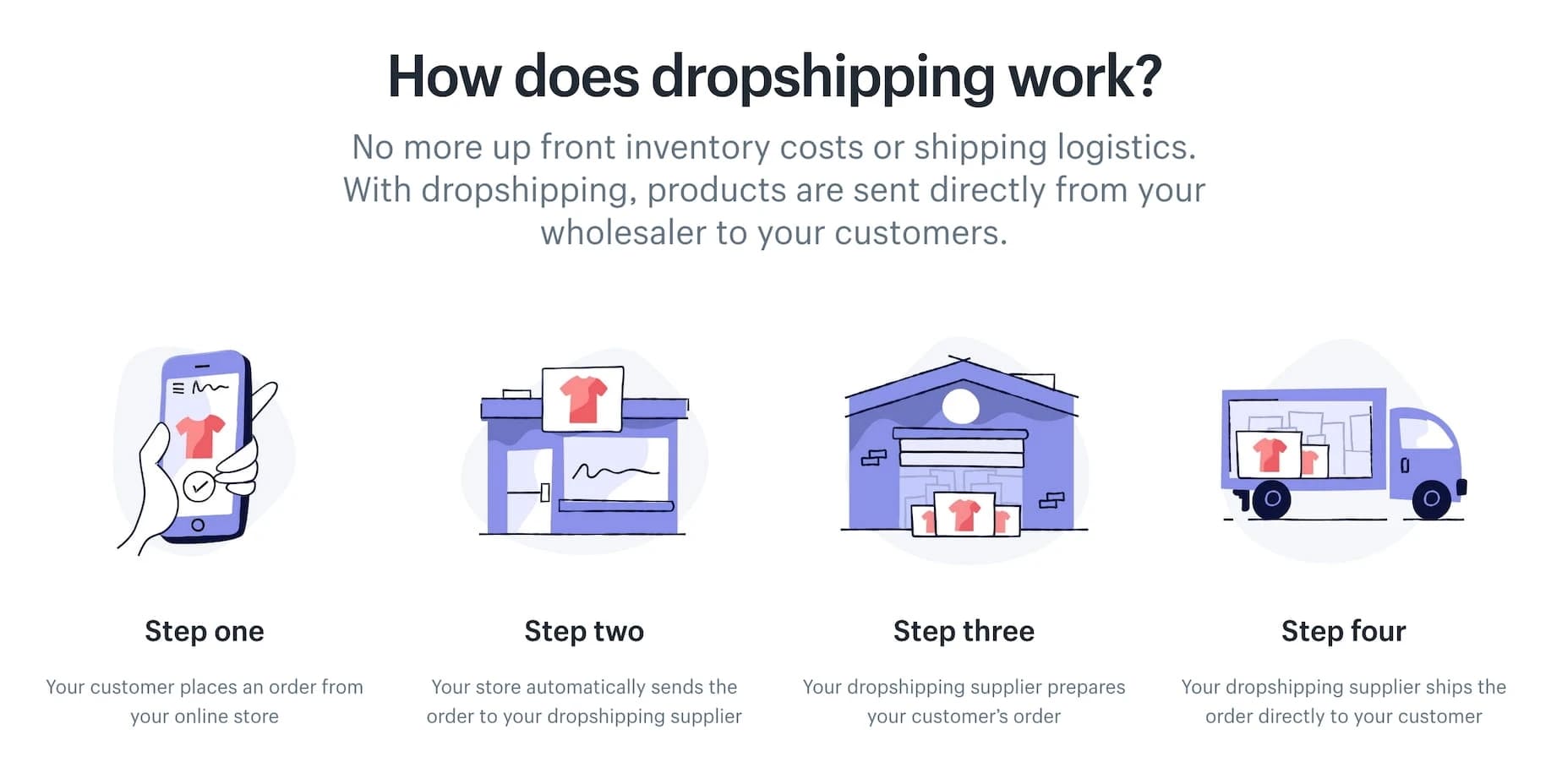 Dropshipping is a form of order fulfillment that allows store owners to sell directly to customers without keeping any inventory. If a consumer orders a product from a dropshipping shop, it is delivered directly to a third party supplier. The consumer pays the retail price you set, you pay the wholesale price to the supplier, and the remaining is profit. You don't have to manage goods or spend money on inventory. You only need to register an account with a retailer in order to sell the best drop-shipping goods.
Two common methods to find a supplier for a dropshipping store are:
Using a supplier database, such as Dropship Direct, Alibaba, or AliExpress.
Using an app that provides a supplier directory in its store's backend, such as Oberlo.
It's very simple to dropship via Oberlo. You can source millions of products using the Oberlo backend that is connected to AliExpress and import those products directly to your store by clicking a button.
When a customer orders something from your shop, the order is executed automatically by Oberlo. All you need to do is double-check that the order details are right and press the Order button. The commodity is then delivered from the AliExpress dropshipping supplier to the consumer, no matter where they are around the globe.
With the dropshipping business model, you're responsible for building a website and your own brand, as well as selecting and promoting the items you want to sell. Your company is also responsible for shipping costs and setting prices that turn a good profit margin.
9 steps to building a profitable dropshipping business
Decide to stay committed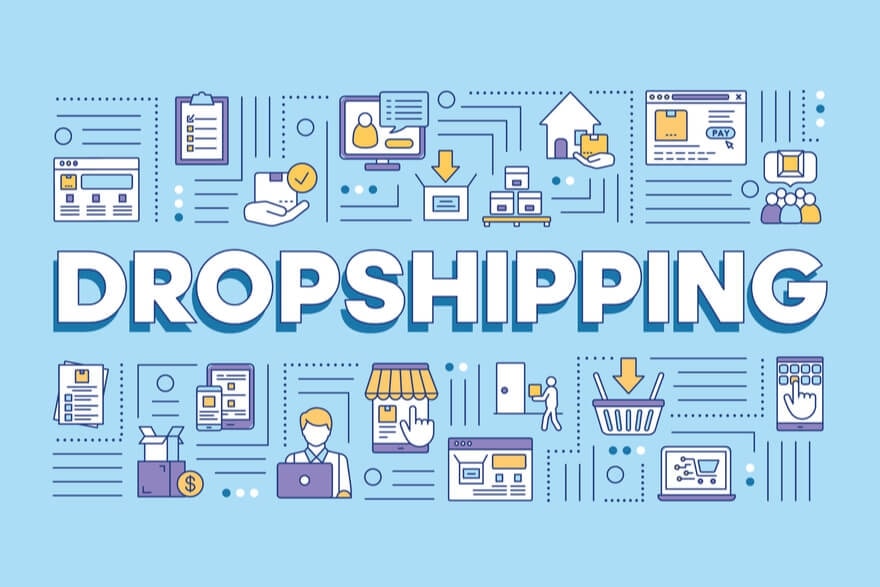 As with every other company, dropshipping has a major commitment and a long-term perspective. If you're looking for a six-figure salary from six weeks of part-time jobs, you're going to be disappointed. By approaching your dropshipping business with reasonable expectations of the investment needed and the potential for profit, you would be much less likely to be frustrated and discouraged. When starting a dropshipping company, you will need to invest heavily in one of the following two factors: time or money.
Investing time in your dropshipping business
Bootstrapping and investing in sweat-equity to develop your business is our recommended approach, particularly for first-time drop-shippers. This strategy is better than spending a significant amount of money for a variety of reasons:
You will understand how the company works within and outside, which will be essential to handling others as the business expands and scales.
You'll know your clients and the competition personally, helping you to make smart choices.
You would be less likely to waste significant amounts on vanity projects that are not vital to success.
You will learn a range of new skills that will make you an effective entrepreneur.
Realistically, most people are not willing to leave their job and spend six months ramping up their new online shop. It might be a little more difficult, but it's certainly possible to get started with dropshipping even if you're still in a 9-to-5 job, ensuring that you've set the correct customer service standards and turnaround times for your customers. When you start to expand, you can allocate more time to your dropshipping business as much as your cash flow and profitability allow.
All companies and entrepreneurs are different, but a $1,000–$2,000 monthly revenue stream can be created within 12 months of approximately 10 to 15 hours of work per week to develop your company. If you have the option to focus on your company full time, that's the best way to boost your profit potential and your chances of success. Focusing all your energies on ads is particularly helpful in the early days when momentum building is crucial. Based on our experience, it would typically take at least 12 months of full-time employment with a heavy focus on selling a dropshipping company to compensate for an average full-time income of $50,000.
It might seem like a lot of work to make a relatively small payoff, but keep these two things in mind:
When your dropshipping company is up and running, managing it is likely to take far less time than a 40-hour-per-week task. Most of your investment pays off in terms of the performance and scalability of the drop-shipping model.
When you develop a company, you're creating more than just a revenue stream—you're also building an asset that you will sell in the future. Make sure that you understand the worth of the equity you accumulate as well as the cash flow created when looking at your true return.
Investing money in your dropshipping business
It's possible to build and expand a dropshipping company by investing a bunch of capital, but we're advising against it. We tried all approaches to business growth (bootstrapping it ourselves vs. outsourcing the process) and had the most success when we were in the trenches doing most of the work.
In the early stages, it's important to have someone genuinely committed to the success of the organization building it from the ground up. Without knowing how your company operates at all levels, you will be at the mercy of expensive programmers, developers, and advertisers who will easily eat away any profits you make. You don't have to do it yourself, but we strongly suggest that you be the primary driving force at the start of your company.
However, you will need a small cash buffer in the $1,000 range to get your company underway and operating. You'll need this for operating expenses (such as web hosting and dropshipping service providers) and to pay any incorporation fees that we'll cover below.
Find a dropshipping business idea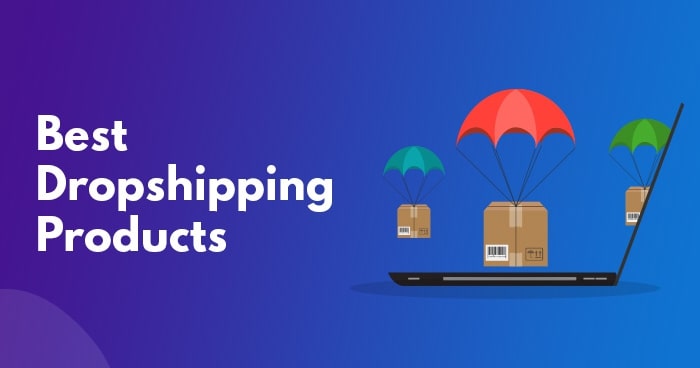 The second step in starting a dropshipping company is to carry out requisite market research. Much like if you were opening up a retail store and looking at various sites, rivals, and trends, you want to discover a market you're interested in and make choices about how lucrative it can be. But the fact is, it's tricky to come up with product concepts to offer.
To help inspire the next drop-shipping business idea, we curate a list of popular items. By focusing on more niche and trendy items, you can help get the attention of consumers and gain momentum without competing with larger, well-established businesses.
Niche products also have a more passionate consumer base that can make marketing to particular crowds easier by raising awareness of the products. Fitness, apparel, beauty goods, electronics, phone accessories, and yoga-related items can be a good entry point for starting to drop without income.
Some examples of a niche dropshipping store are:
Dog bow ties for dog lovers
Camping gear for campers
iPhone cases for iPhone owners
Exercise equipment for fitness folks
You may also use the following tools to learn more about your business ideas:
Google Trends. Google Trends will help you decide whether a product is going up or down, as well as the seasons in which it appears to trend. Notice that Google Trends does not display the search volume, which means if you use it, be sure to cross-reference your data with a keyword tool like Keywords Everywhere to assess the popularity of the product in your search.
Keywords Everywhere. This keyword analysis tool shows you the amount of your monthly product search and how competitive it is. You can use this knowledge to gauge the success of your drop-shipping market concept and encourage new product concepts for the future. The order volume of Oberlo. In Oberlo, you can check for order-based items to assess the potential of your business concept.
While growth in eCommerce is of great benefit for those looking to start a drop-shipping company, it also creates a lot of competition. That means you're going to want to do strategic analysis as you set up your dropshipping business plan to find success in selling your products.
Do competitor research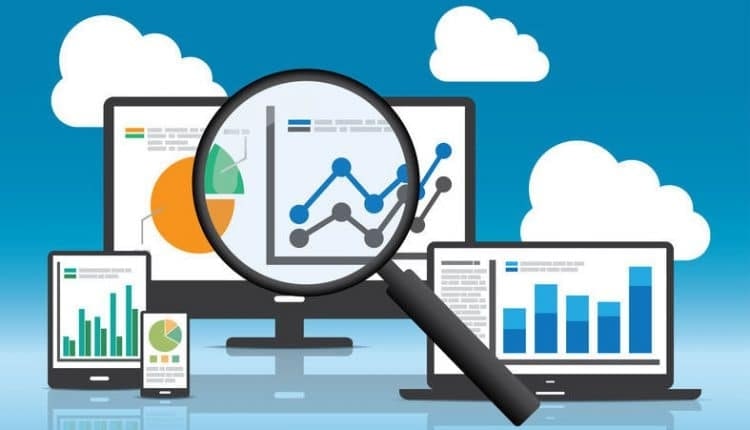 Now that you have found out what you're going to sell in your shop, you want to see who your rivals are and understand how they work. Your competitors can have great clues about success, and they can help you develop a stronger marketing strategy for your dropship business.
If your market already has a lot of competitors (which is a positive thing about drop-shipping), limit your research to about five other dropshipping businesses, including one or two major players like Walmart or Amazon. It's going to help you stay focused and figure out your next move.
Some ways to learn about your competitor research are:
Conduct a search for Google. Search engines are a clear starting point. Using Google to create a list of the top five competitors. Start with key search words in a quick search, such as "earplugs." The top ten results will show you who your top rivals are and how they market their items. If you want to put your focus on a specific region, you can use a third-party tool such as Ahrefs or SEMRush to find keyword data in the areas.
Using spy software like SimilarWeb and Alexa. Online resources like this are great for discovering (and keeping track of) your competitors' online activities. They provide you with a list of competitor website information, like their social media accounts, top traffic sources, number of visitors, and who their competitors are.
Browse social media. Check your niche for Facebook advertising and check out the best brands on the market. Look at how the company interacts with its customers, how its feed is built, how much interaction it has—you can even follow its feed to never miss a beat. Use this knowledge to find ways to make your company stand out and boost your social media marketing strategy.
Subscribe to the email lists of your competitors. Sign up for their mailing list and take a peek at their marketing plan. You will also learn more about the discounts and incentives that they use to get consumers to buy.
Try to know everything you can about your top competitors such as their website, costs, marketing strategies, product descriptions, credibility, etc. Keep your research information organized in a spreadsheet so that you can quickly refer to it when making decisions for your store. For instance, if you want to use email marketing to promote your company, you can look at your spreadsheet to see if the rivals are already doing it and the strategies they are using, all in one place.
Choose a dropshipping supplier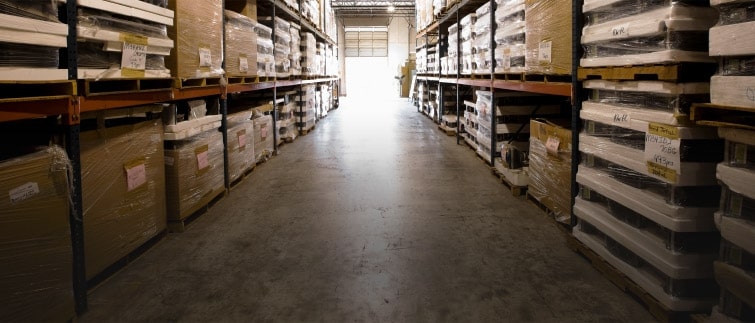 Choosing a dropshipping supplier is a crucial step towards building a successful dropshipping company. Without suppliers, a drop shipping company would have no goods to ship to consumers and would thus never make it to success. At this point, you've tested what goods you want to sell and know they can be profitable. Now you want to ensure you find a dropshipping supplier that offers you the high-quality service you need to grow.
Dropshipping platforms such as Oberlo make it easy to find items that can be sold online. Whether it's electronics, fashion, toys, or other trendy things, you can find goods with a strong profit potential from Shopify dropshipping suppliers around the world and add them to your store with a single click. The app manages to forward orders to your drop-in provider, so you never need to think about packing, delivery, or inventory management. It doesn't cost anything to get started.
The Oberlo app, for example, uses AliExpress to help you find and add items to your store. If you want to read more about the product information, the delivery times, or the supplier, you can do so on the Oberlo product page. When you click the supplier link, you end up on its AliExpress website, where you can check out reviews, top-selling products, and more.
One thing to bear in mind: Purpose to sell goods from Oberlo that provide ePacket shipping if your supplier is from China. ePacket is an economical shipping method for dropshipping products from China to countries such as the United States, the United Kingdom, and Canada. Instead of waiting months for a shipment to arrive from China, the customers will only have to wait about two weeks or less, at a very affordable cost.
Build an eCommerce store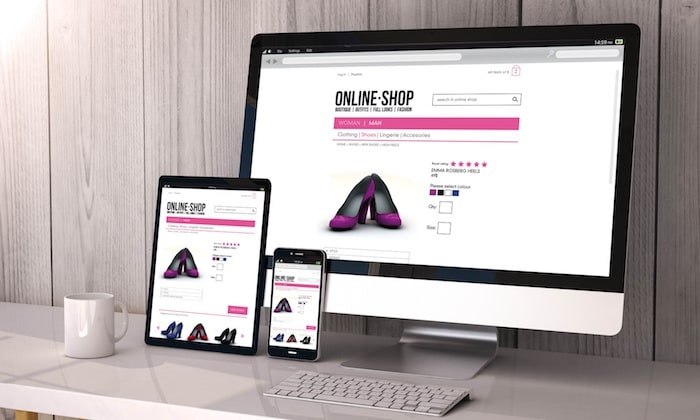 The next thing you need to do to start a dropshipping company is an eCommerce store. This is where you will be sending traffic, selling goods, and handling payments. You can use Shopify which makes it easy to create your eCommerce website. It's a comprehensive platform that enables you to sell in various locations, including online, to sell in multiple currencies, and to handle merchandise and accept payments easily. You don't have to be a designer or a developer to use Shopify either. It has tools to help you with everything from domain name suggestions and logo design, and you can easily modify the look and feel of your store with its many well-designed themes.
Decide on a business structure
If you are serious about your dropshipping venture, you're going to want to set up a legal business organization. We're not attorneys and can't provide legal advice, but we can send you an overview of three widely used market structures:
Sole proprietorship
This is the simplest corporate framework to introduce, but it also provides little protection for personal liability. So if your company is being sued, your personal properties could also be in jeopardy. The reporting requirements are minimal and you simply record the profits of your company on your personal taxes. No additional state or federal business filings are required.
Limited liability company (LLC)
An LLC provides enhanced security of your personal assets by creating your company as a separate legal entity. Although the immunity of liability is not foolproof, it provides more protection than a sole proprietorship. You will need to comply with additional filing conditions and you may need to pay both incorporation fees and continuing fees. Every state has different fees for filing and continuing. In the case of an LLC in California, the filing fees are literally 0.
C corporation
Many large companies are set up as C corporations, which, when handled properly, provide the highest degree of liability insurance. They are likely to cost more to incorporate and are subject to double taxation since income does not go directly to the shareholders.
So which structure should you choose? Again, we are not lawyers and we would suggest you consult one of them before making any incorporation decisions. Most small businesses prefer to go either with a sole proprietorship or with an LLC because it provides the best possible trade-offs in terms of liability protection, autonomy from personal costs, and finances.
Request an EIN number for your business
The IRS allows all companies to have an employer identification number (EIN) that serves as a Social Security number for your company. You will need this number to file your taxes, open a bank account, and do almost everything related to your business. Luckily, having an EIN number is simple and free. You may apply online for an EIN number.
Get your finances in order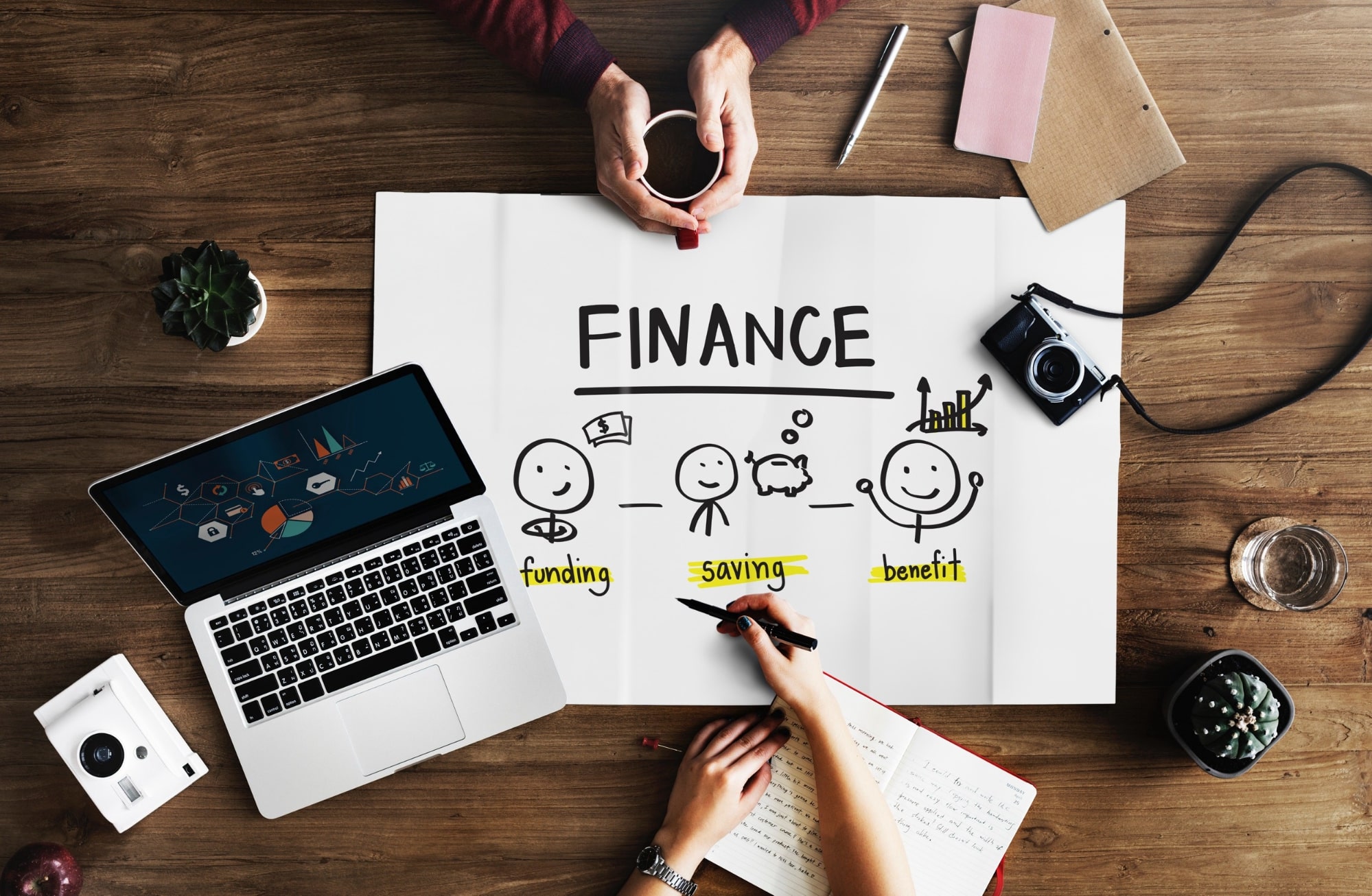 One common mistake that entrepreneurs make when starting a company is to mix their personal and business finances. This creates uncertainty, makes accounting more complicated, can lead to personal corporate liability, and is a major red flag for the IRS if you've ever been audited. You're going to want to keep your company and personal finances as separate as possible. The best way to do this is to open up new accounts in the name of your company. You're going to want to open the following:
Business checking account
You're expected to run all your company finances through a primary audit account. All company profits should be allocated to it and all expenses should be deducted from it. This is going to make accounting much simpler and cleaner.
Credit card
You can have a company credit card that is used for business and inventory transactions only. Since you're purchasing a lot of goods from vendors, you can rack up some serious rewards with the right travel card rewards. We found that Capital One has the best travel incentive program and that Fidelity Visa/American Express provides the best cashback program.
Collect sales tax
You'll need to charge sales tax in your price only if both the following are true:
The state in which you operate collects sales tax
An order is placed by people living in your state
For all orders made by citizens of other states, even though those states charge their own sales tax, you will not have to collect any tax. There is a strong possibility that we will see improvements to these laws in the coming years, but for now, the tax laws for small online traders are very beneficial.
If your state charges sales tax, be prepared to pay it on a limited number of orders from consumers in your home country. You may want to contact the State Department of Commerce to register as a retailer to find out how long you need to apply the tax you receive.
Market your dropshipping store to your target market
At this point, you know how to start a drop-shipping shop, it's time to talk about marketing your new store. To stand out in your market, you will have to put extra effort into your marketing and advertising activities to develop your dropshipping business strategy. With so many things about dropshipping automated, you can spend time working on marketing and promoting your company in the following ways:
Paid Advertising (Facebook and Google). The average cost of a Facebook ad is around.97 cents per click, which is not too bad if you're newer to ads on the social media site. Facebook ads are flexible, brands can perform well on them, and they tap into people's ability to purchase impulses. You can run the Google Shopping Ads and target long-tail keywords where shoppers are more likely to buy. There's normally more price competition with Google advertising, but it may be worth your time to try it out.
Influencer marketing. As a new drop-shipper, you can have a limited budget to market your company. Influencer marketing is an affordable method to reach your target audience since people appear to trust influencers more than conventional advertising. If you're going this road, discuss an affiliation fee with the influencer versus a flat rate. It's a win-win situation because they're going to make money out of any transaction, and the cost is going to be less for you.
Content marketing. If you want to create a long-term source of traffic for your store, include content marketing in your dropshipping business plan. Launch your drop-shipping niche blog and produce content that provides value to your target audience. You can also start a YouTube channel, make infographics, or start a podcast to help spread words out about your brand.
Communities. Join groups of people who are enthusiastic about your niche. You may start discussions with potential customers via Reddit, Facebook Groups, or online forums. Mind not to be salesy to engage with a group. Aim to help develop relationships with potential customers so that they can trust the brand and want to purchase from it.
Mobile marketing. Mobile marketing is a general concept that refers to the business of interacting with your customers via their mobile phones. For instance, you can set up a VIP text club and invite website visitors to sign up for exclusive offers and promotions. Or you can provide customer service via Messenger in a live chat conversation with shoppers. With a mobile marketing platform such as AVADA Email & SMS Marketing, you can build automated lead generation, customer retention, and cart abandonment campaigns to grow sales and revenue for your drop-in company.
As with any effective online business, keep an eye on what channels are working and what aren't—especially if you're spending money on them such as paid advertising. As you continue to expand and develop your business, you can always change your marketing strategy to reduce costs and increase sales.
Analyze and improve your offering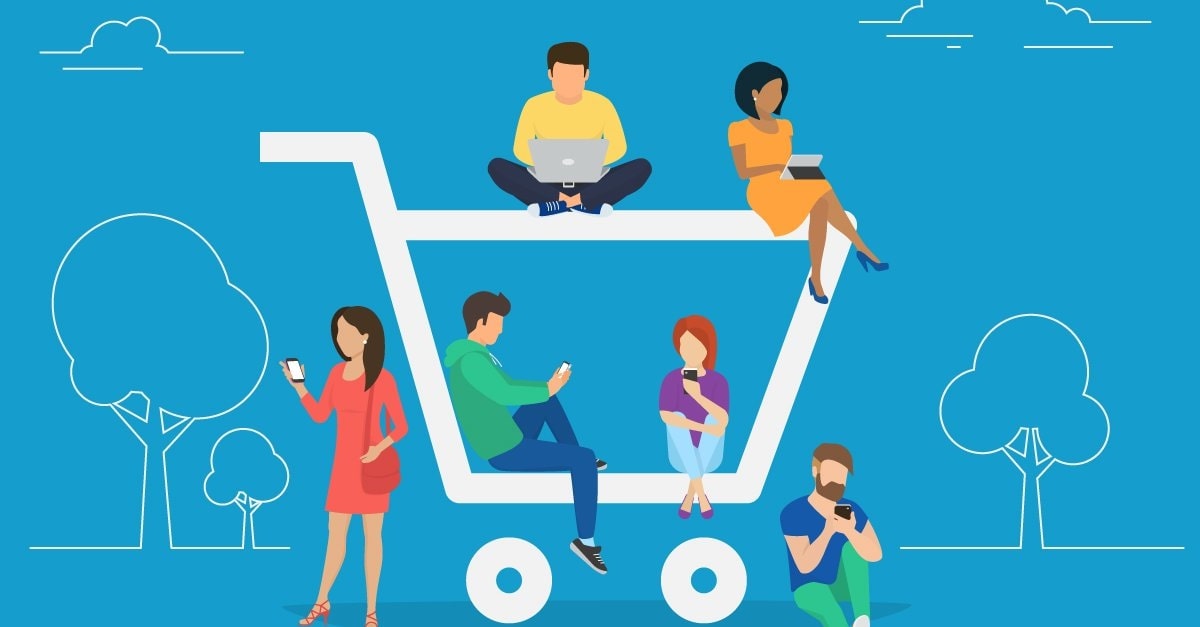 After you've been promoting and handling your dropshipping business for some time, you should start looking at the results of your effort. Shopify Analytics will help you answer a variety of important questions about your online shop, such as:
Sales: What are my most effective channels? Where am I expected to put more ad dollars? What are my best-selling products? What do my best customers look like?
Shopper behavior: Are people purchasing more on a desktop or a mobile device? What is the conversion rate for each device?
Profit margins: What goods and variants of SKUs are the most profitable? What are my sales and gross profits?
You can also use tools such as Google Analytics and Search Console to track search traffic over time and boost the search engine optimization (SEO) efforts. Also, if you're using a third-party app for your social media or Messenger marketing, review the reports on a monthly basis to make sure your overall plan works for your company.
When you build a dropshipping eCommerce business, you want to create a data-based analytics framework. Remain consistent with what you assess over time and calculate the success of your store against simple KPIs. This will help you make better choices for your shop and take your small business to the next level down the road.
How to find a dropshipping business for sale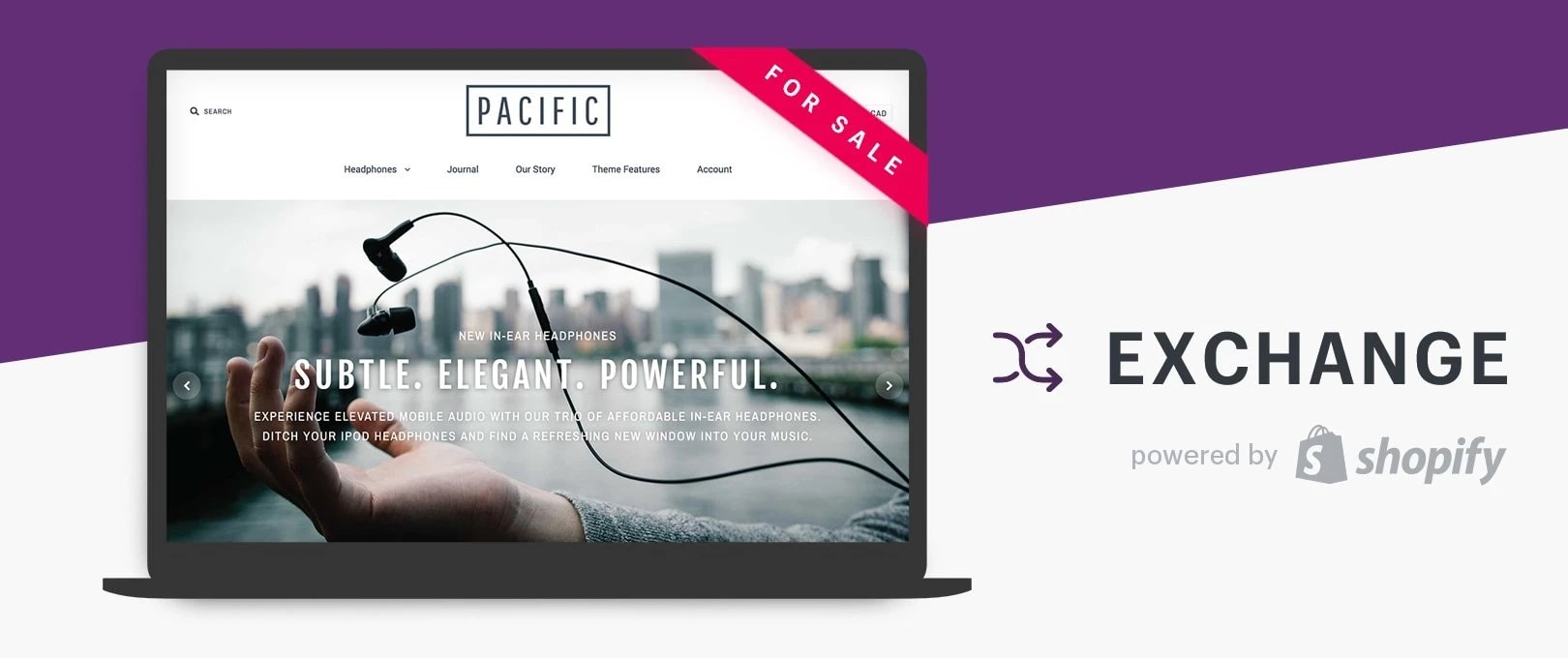 In case you don't want to build a dropshipping business from scratch, you can find one for sale on Exchange, Shopify's marketplace for buying and selling online stores—from ready-to-go stores to dropshipping businesses to profitable empires. With more than 10,000 online stores for sale, you can find a dropshipping business that suits your needs and budget and start running it right away.
On Exchange, you can see thorough information about any dropshipping business for sale, including traffic and revenue data, etc. The data is provided directly by Shopify and cannot be changed, so you know exactly what to expect when you purchase your dropshipping store.
Final words
Whether you are a new entrepreneur or an eCommerce veteran, a dropshipping business is a perfect low-risk, low-cost approach to start selling online. With the growth of third-party applications and marketing automation tools, it's no longer a challenge to run your company online. I hope that this dropshipping guide encourages you to build a path to success and financial independence so that you can live the life you have always dreamed of.
New Posts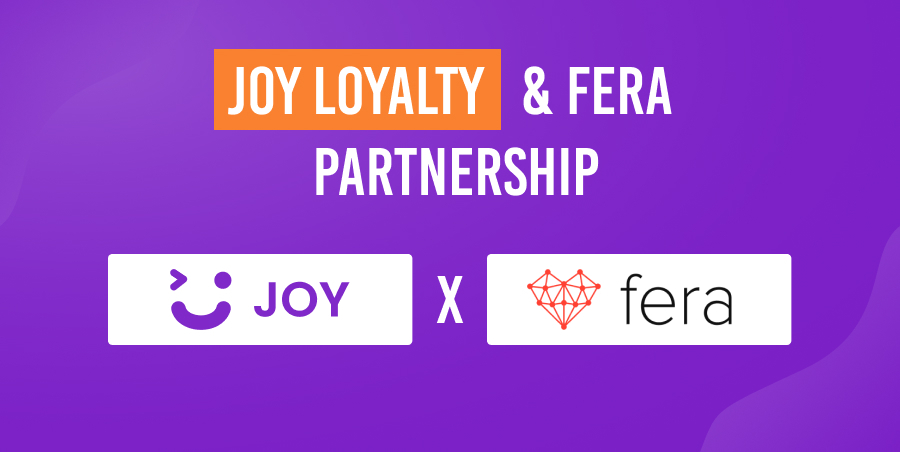 Subscribe
Stay in the know
Get special offers on the latest news from AVADA.
40k
subscribers has been joined!
Earn $10 in reward now!