8 Tactics to Maximize the Power of Social Proof with Ali Reviews
What's the first thing you do when you're shopping for something? The stats and research tell us that you check out social proof.
Social proof most often comes in the form of reviews, star ratings, testimonials, it can help increase conversions by providing proof from previous customers. For Shopify store owners, social proof is undoubtedly the must-have marketing strategy to drive your business forward.
Here are 8 ideas you can start using today, to dramatically boost your social proof, credibility, and conversions with Ali Reviews.
1. Set up automated review request emails
Customers usually forget to leave reviews after they bought and used products. However, their reviews are very important for merchants so you will never want to miss that source of reviews.
Ali Reviews can help store owners to collect reviews from their customers after each purchase by sending them Automated Review Request Emails. Make it easy and accessible so that people can write reviews in a matter of seconds.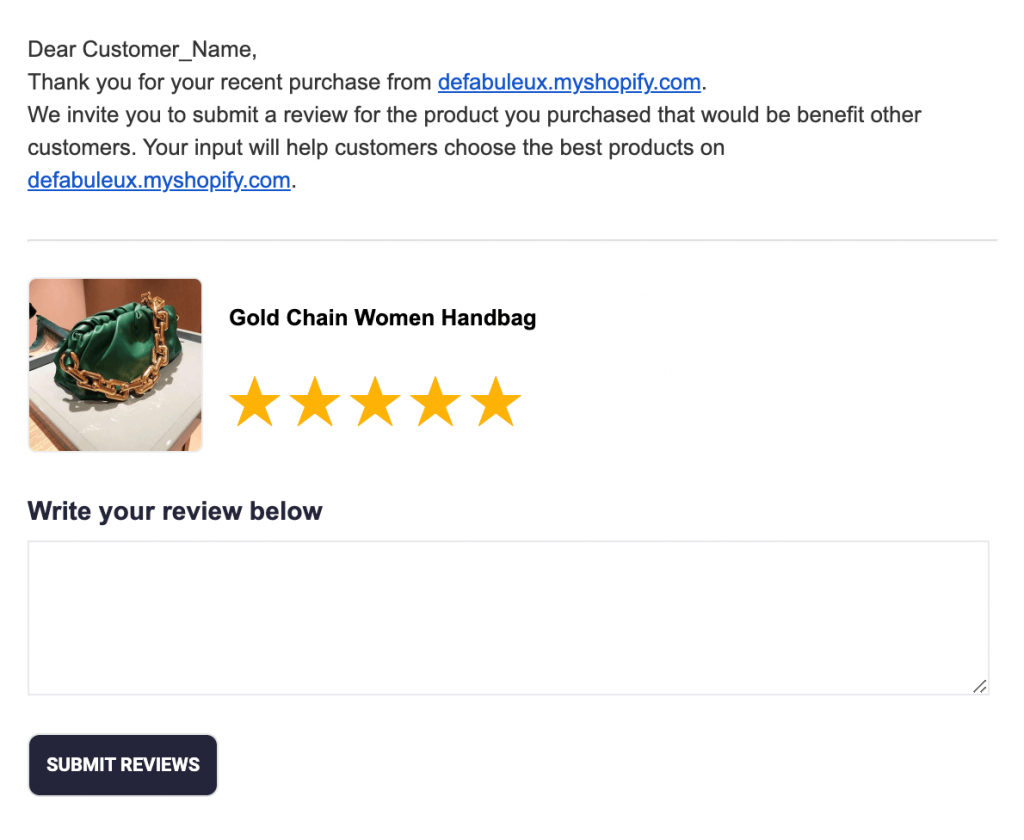 With Ali Reviews settings, you can make your emails branded with full customizations on: email header/footer, email appearance (logo, font, button),…
You can also decide the sending time for review request emails (how many days after order is fulfilled) and reminder emails (emails sent after the first email request ).
2. Import reviews from many sources
Sending review request emails is a great way to collect reviews on autopilot and engage your customers but how to get product reviews if your store doesn't have any sales yet?
If you don't have any customers yet, then don't worry, Ali Reviews got you covered below with some awesome tips on getting your first reviews!
Import reviews from AliExpress
As you may know, AliExpress is one of the biggest e-commerce platforms with a large number of customer reviews. So you can utilize the AliExpress importer from Ali Reviews to get many reviews for your products in just a few clicks. You just need to find the AliExpress product link and paste it into your desired product to import reviews. Then your social proof is ready!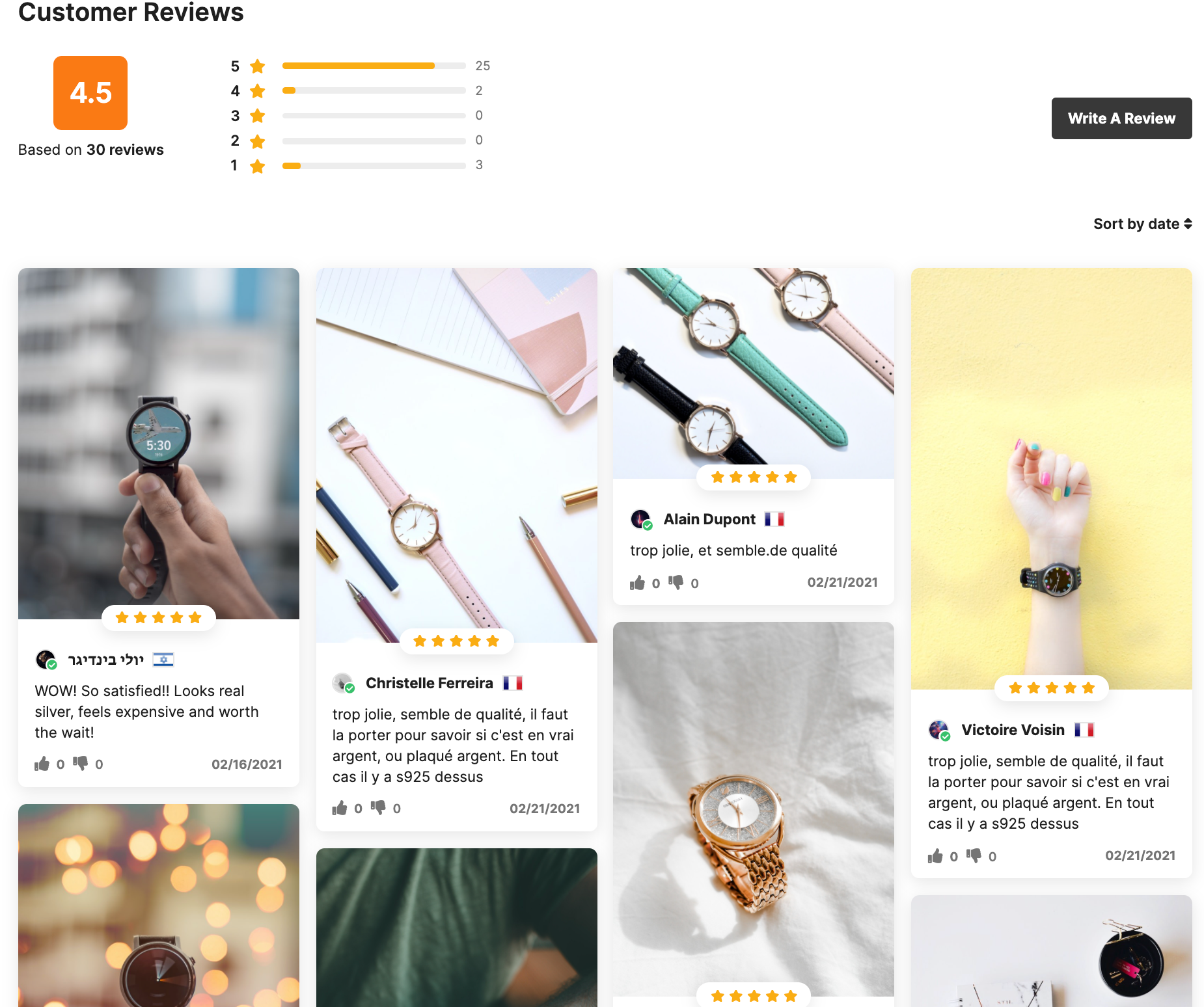 Import sample reviews with photos
In case you can't find a matching product to get reviews from AliExpress, we've got a CSV file of 6,000 selected reviews in many languages. These reviews are standard reviews which can be applied to all products. However, you can freely edit the content of reviews and add buyer photos and then reupload the file to import those reviews.
Migrate reviews from other apps
You're thinking of switching from another review app to Ali Reviews but are afraid to lose old reviews? No worries since it's super easy to transfer your previous reviews to Ali Reviews. Currently, Ali Reviews supports moving reviews from common apps like Loox, Yotpo, Stamped.io, Judge.me.
3. Showcase beautiful reviews on important pages
When you have plenty of reviews in hand, don't just put them on site. Showcase them in the most beautiful ways to win visitors at first sight!
Normally, every store would only display reviews on product pages to build trust for their product but with Ali Reviews you can leverage outstanding review widgets to showcase reviews on all pages such as Product page, Collection page, Cart page,…
Ali Reviews lets you choose among many awesome review layouts like Grid. List, Carousel. Even better, you can design the look and feel of reviews by customizing their rating icon, font, color and other elements.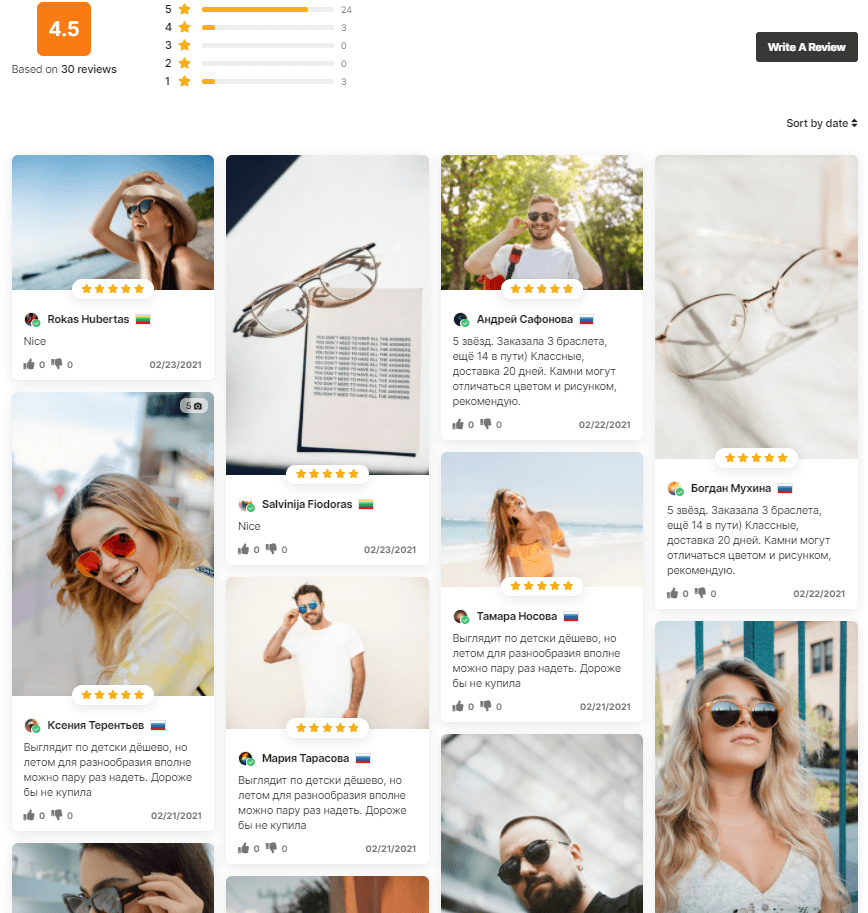 4. Get first impression with Homepage Carousel
In the latest big update, Ali Reviews has introduced brand new review Carousel layouts to allow you style awesome widget on your storefront. These Carousel styles are best for social proof showcases since they make reviews more lively and dynamic to grab shoppers' first impressions.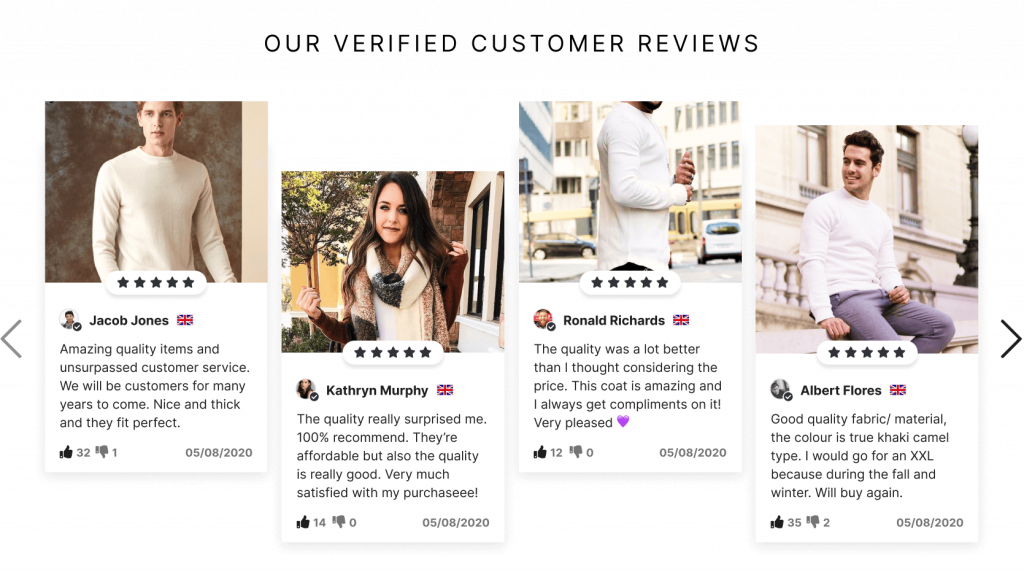 To make the most out of Carousel, you can place it on the Homepage to let first-time visitors see the most beautiful reviews of your products. This is also a great way to promote your best-selling products to prospective customers.
5. Increase checkout rate with Cart page reviews
Did you know that the average shopping cart abandonment rate is hovering around 70%? In many cases, your shoppers are hesitant after adding products to cart and don't complete online purchases.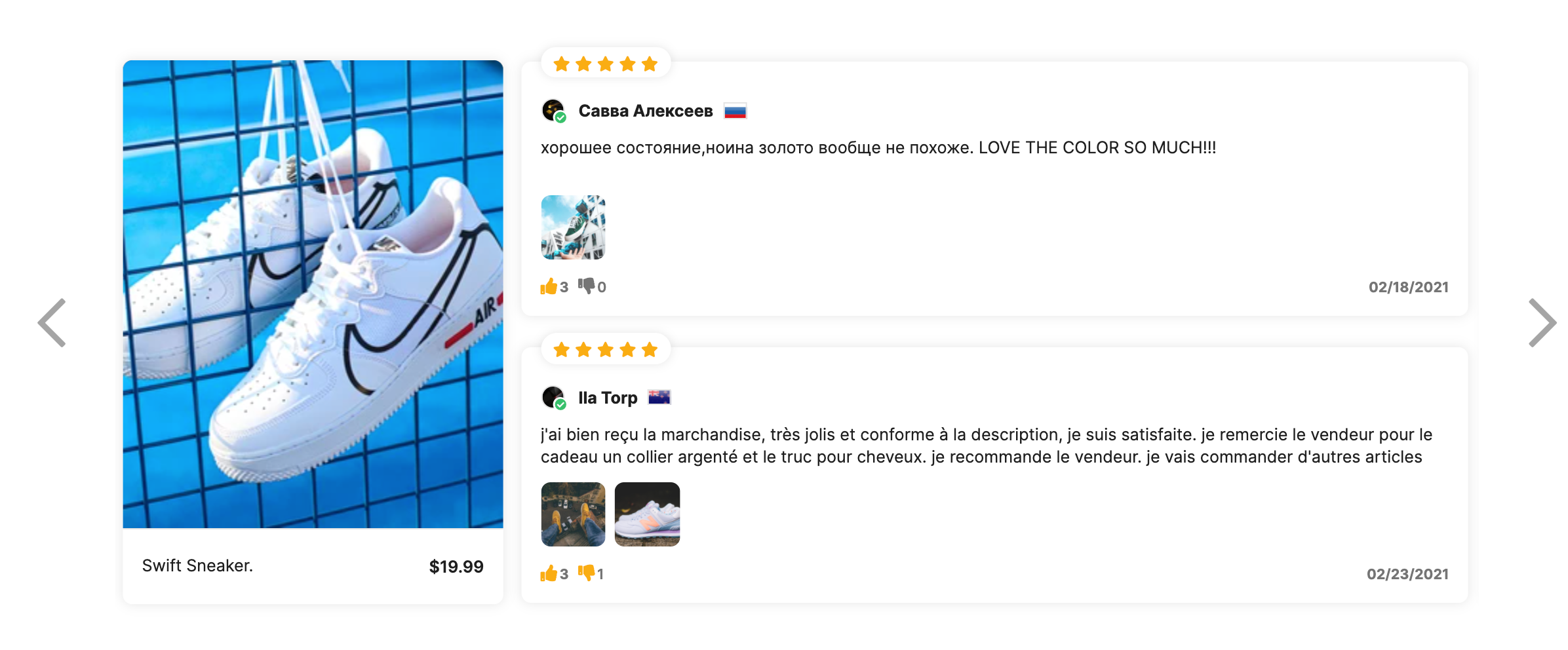 Let's give them more reasons to buy! Reviews displayed on Cart page will increase buying confidence and motivate shoppers to make quicker buying decisions!
6. Create urgency with review popups
Have you ever heard of sales pop? Sales pop is sales notifications on recent orders to promote purchase activities of your store. Ali Reviews did an upgrade and called them Review Popups. Those are reviews in the form of popups surfacing across your store to express the popularity of your business.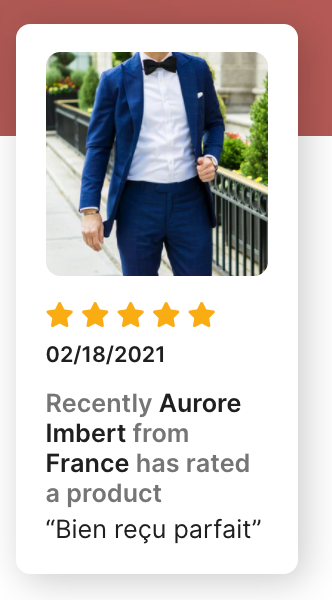 Review popups catch visitors' attention by showing them impressions and opinions of previous customers. It's a great chance for you to show off the best 5-star reviews to give shoppers confidence and convince them to start buying from your brand immediately.
7. Create a dedicated page for all your reviews
You can direct your customers to a dedicated review page to build strong trust among your visitors. In this page, you can select the best reviews of multiple products from happy customers and showcase them attractively.
When you showcase all your store's best reviews on this dedicated page, you create a social proof powerhouse that enhances strong trust. Shoppers can see the feedback for all your products, not just a specific one that they are interested in. This can also create brand love and make shoppers more impressed with your service in general.
8. SEO Rich Snippet Reviews
If you want your product to stand out on the search engine results page (SERP), rich snippets are your friend. Rich Snippets can increase the CTR in search results by 20-30%. A strong rich snippet can greatly increase quality traffic to your site and these informed visitors are far more likely to purchase.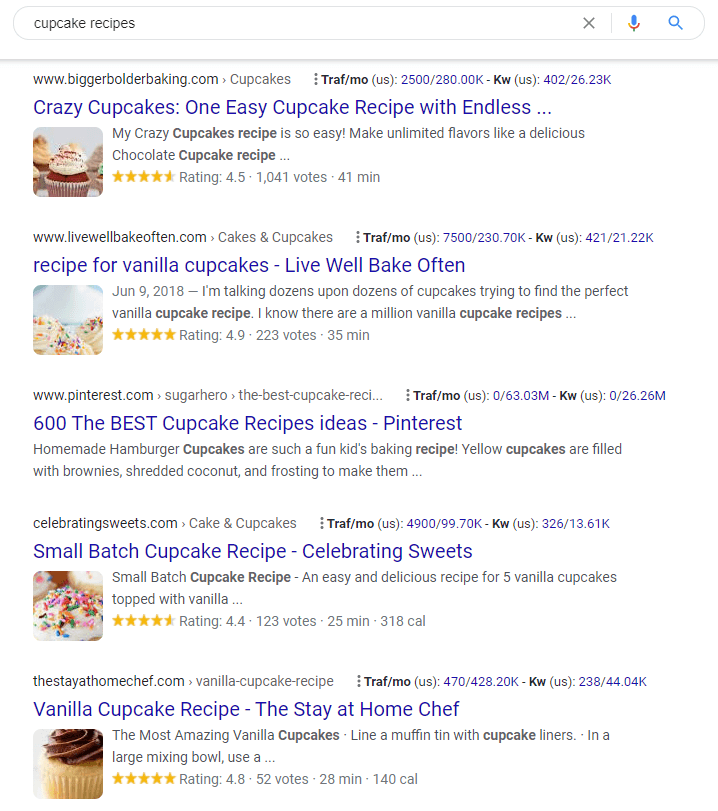 How to create Rich Snippets with Ali Reviews?
By just 1 click, you can add Google star rating for every product on store which had reviews already, and show them on Google search results to drive more traffic to site.
Wrapping up
These 8 powerful social proof tactics could dramatically increase your conversion rate overnight, but only if you take action and apply what you have learned. It's important to always A/B test the performances to make changes to your Shopify store and watch how your conversions improve.
Now it's time to join over 40,000 fast-growing businesses who already had a head start with Ali Reviews to build stunning social proof and achieve your own success!
New Posts
Stay in the know
Get special offers on the latest news from AVADA.